After a lot of speculation, Travis Kelce has finally addressed the rumors that he's dating Taylor Swift.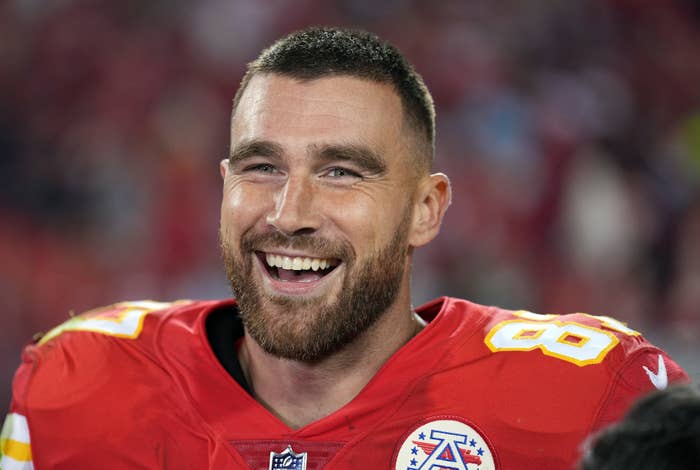 For a bit of context, this whole thing tracks back to July, when Travis revealed during an episode of his podcast, New Heights, that he tried — and failed — to shoot his shot with Taylor while attending the Eras Tour in Kansas City, Missouri, earlier this summer.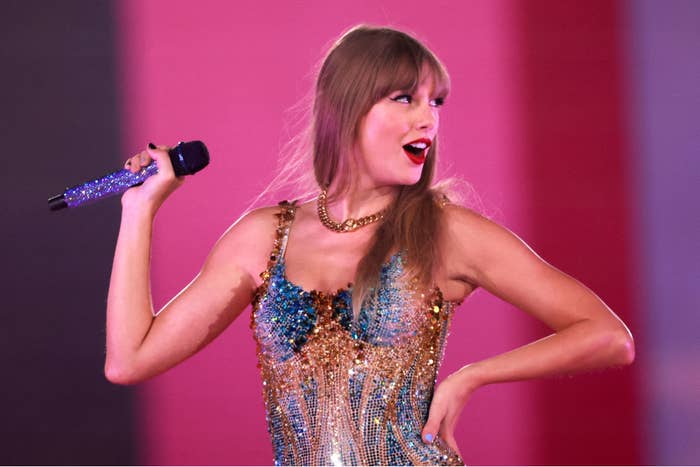 He made it very clear that he was interested in the pop star, admitting that he was hoping to give her his number at the concert but wasn't able to because "she doesn't meet anybody."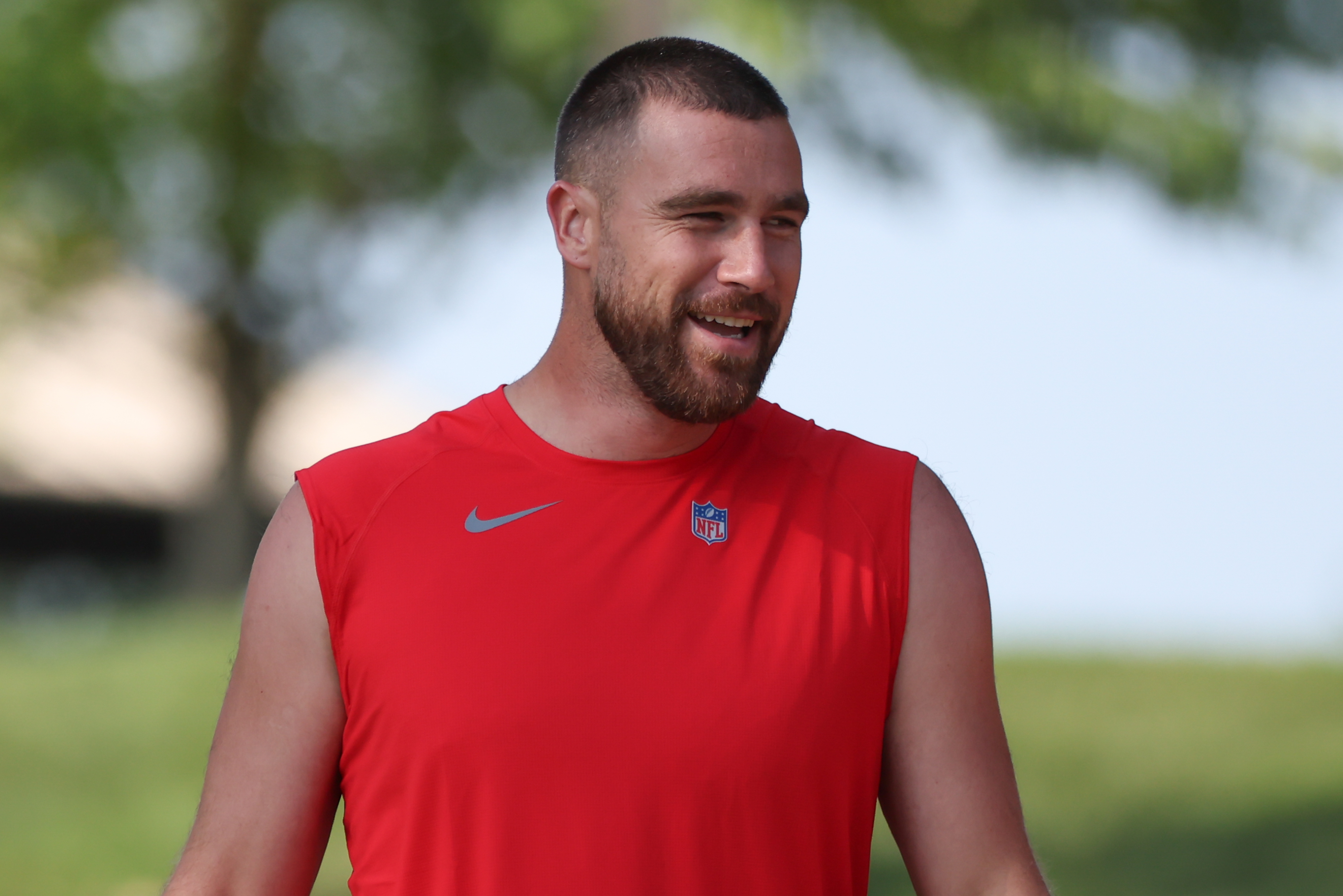 Despite being "disappointed," Travis was full of praise for Taylor, and just two months later, an anonymous source told the Messenger that the duo had "been quietly hanging out."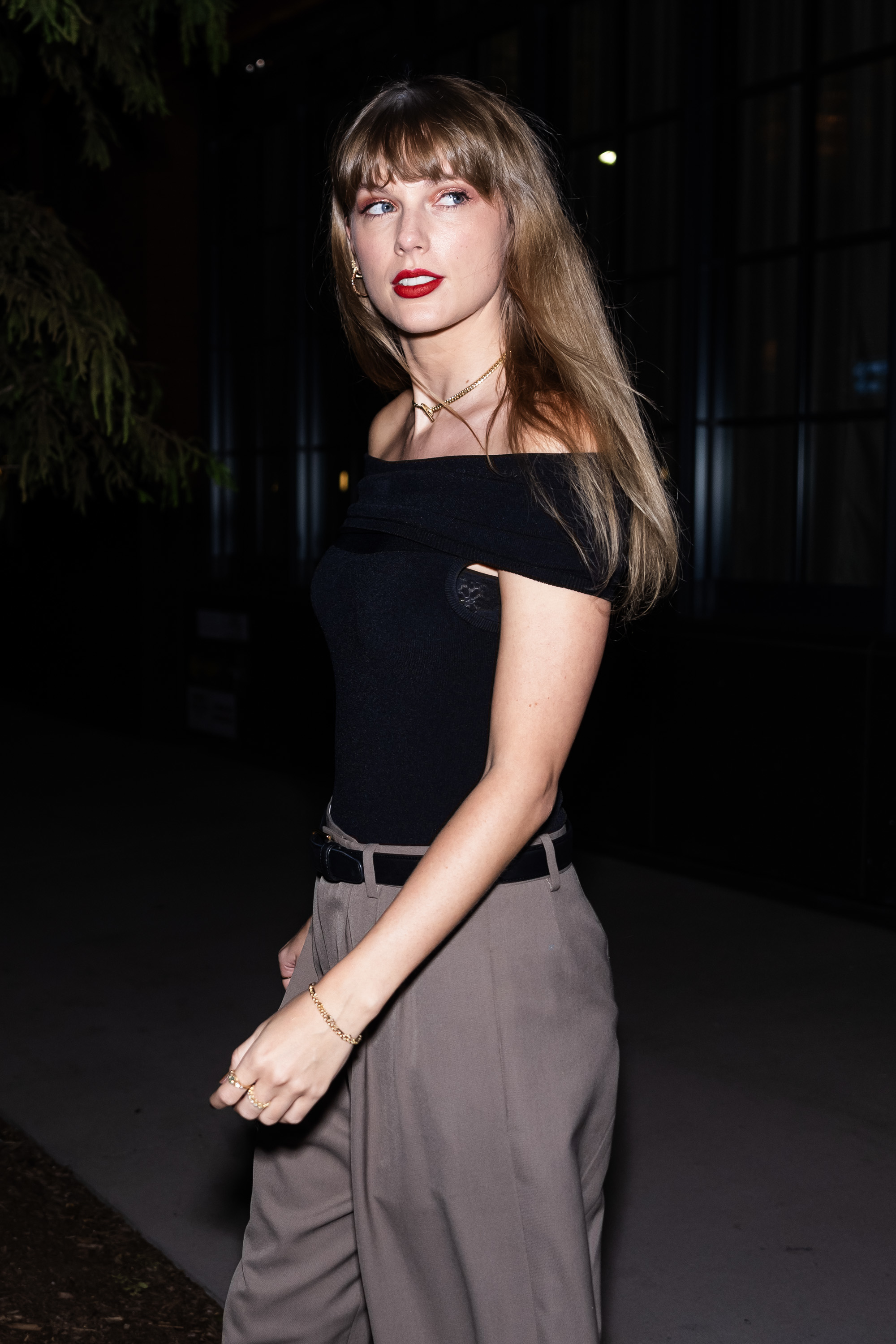 Neither Travis nor Taylor addressed the reports at this time — though that didn't prevent Travis and his inner circle from being bombarded with questions.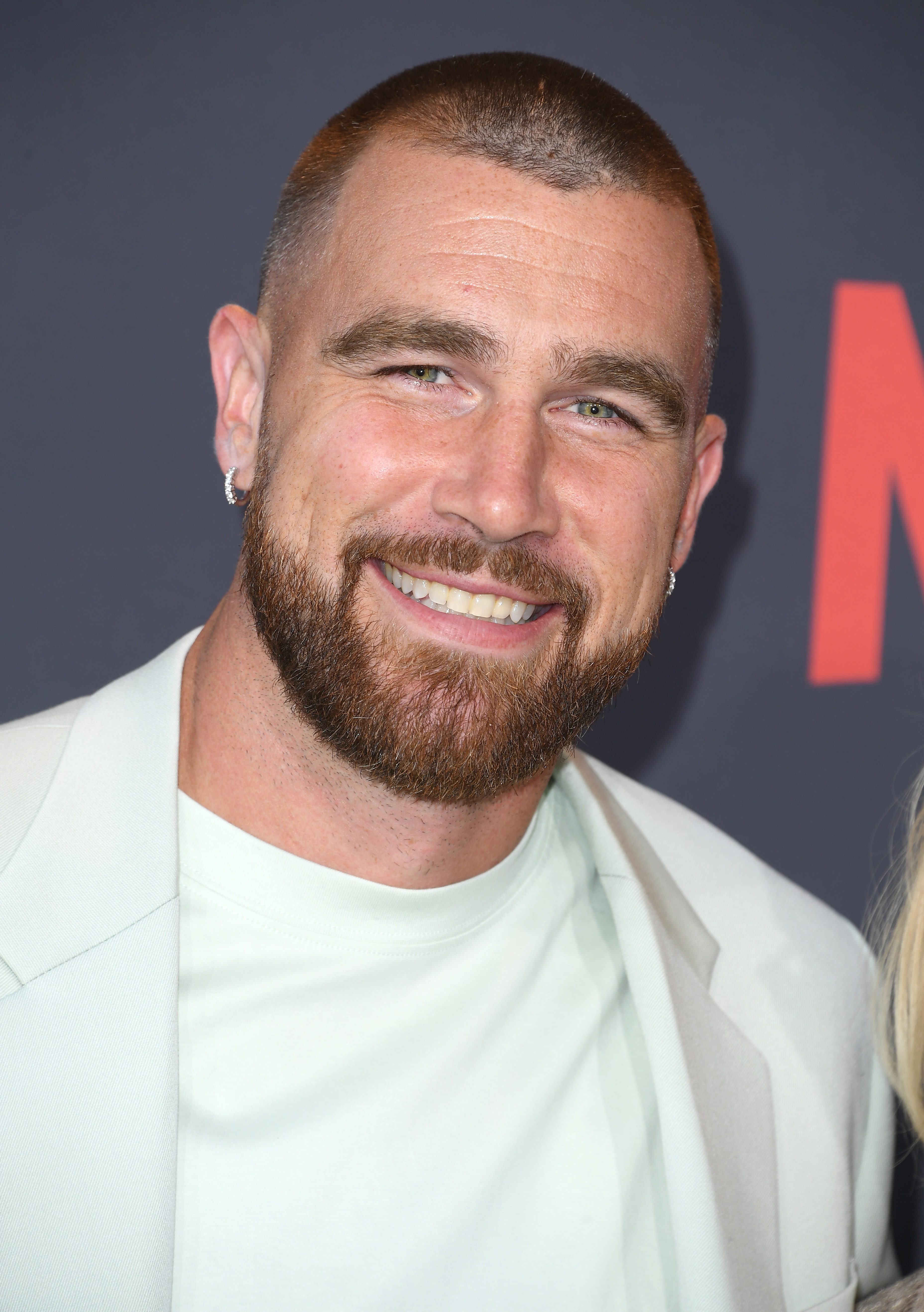 During an interview last week, Travis's brother and fellow NFL player, Jason Kelce, was quizzed on the reports, prompting him to divulge only that Travis was "having fun."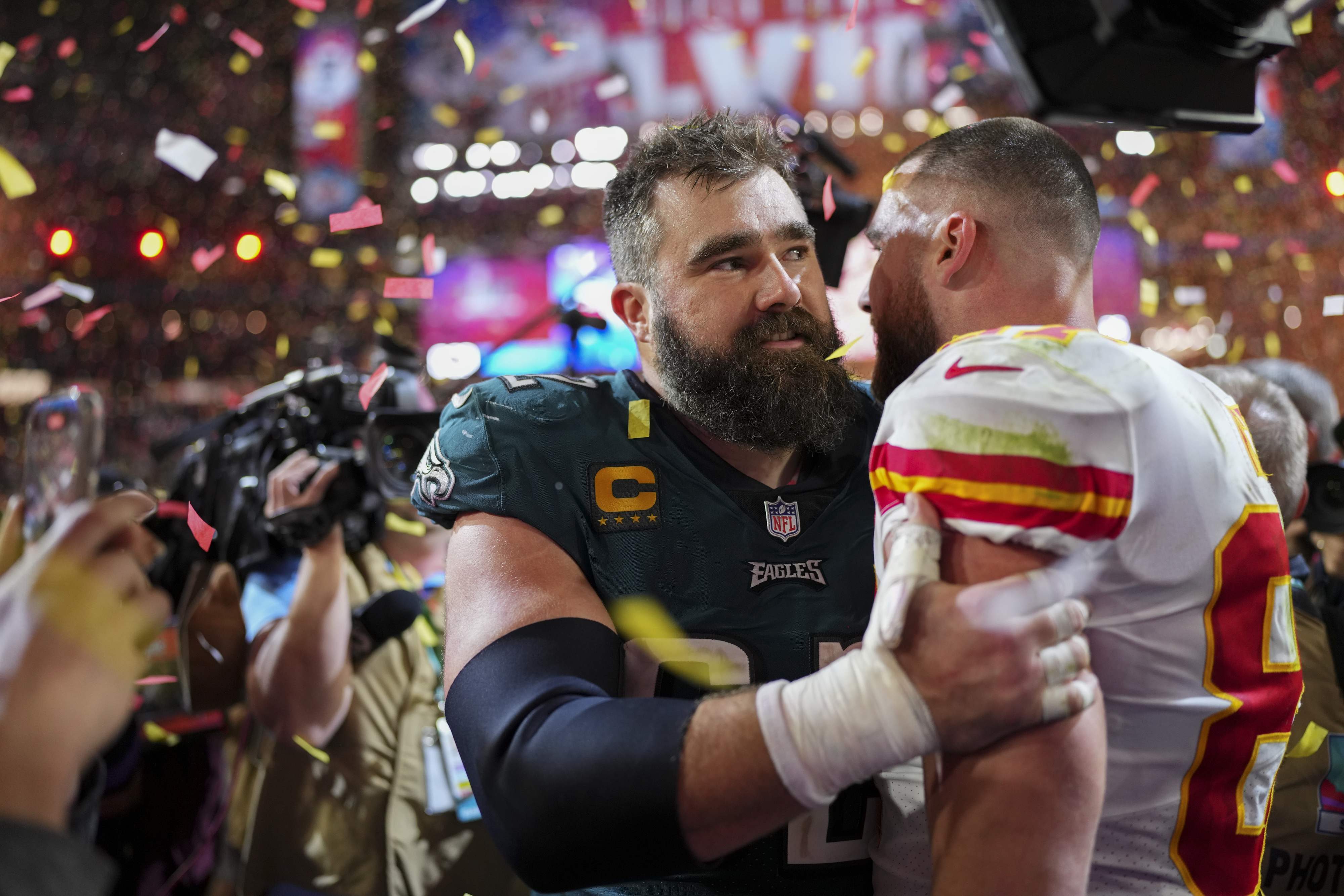 A few days later, Travis subtly hinted at the speculation himself, commenting on an Instagram video showing NFL commentators poking fun at the rumors by trying to sneakily slip Taylor's song titles into their coverage.

And this week, things got even more complicated when Jason jokingly said the rumors were "100% true."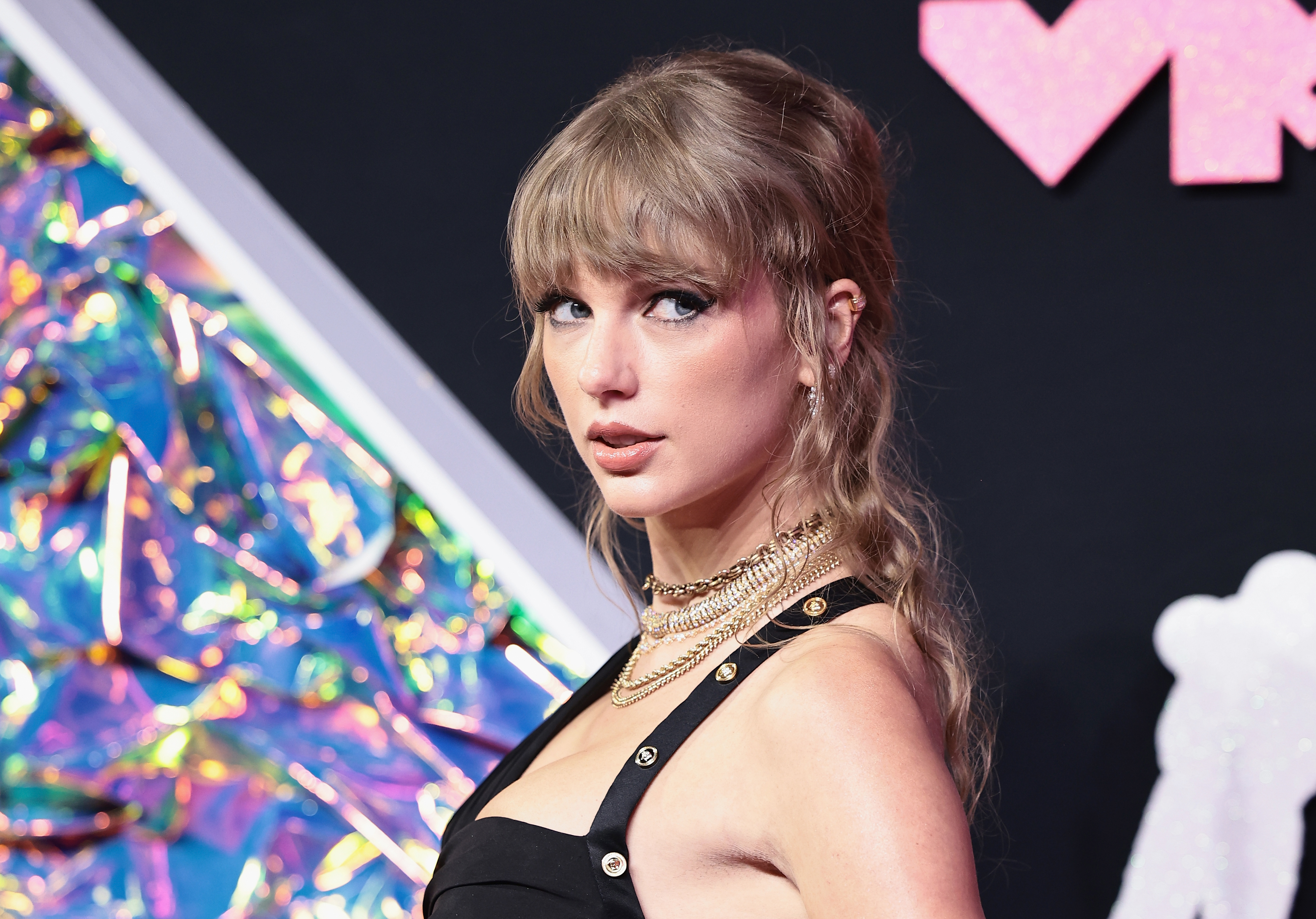 "It's hard to answer because I don't really know a lot about what's happening in Travis's love life, and I try to keep his business his business and stay out of that world," he said during an appearance on the 94 WIP Morning Show on Wednesday.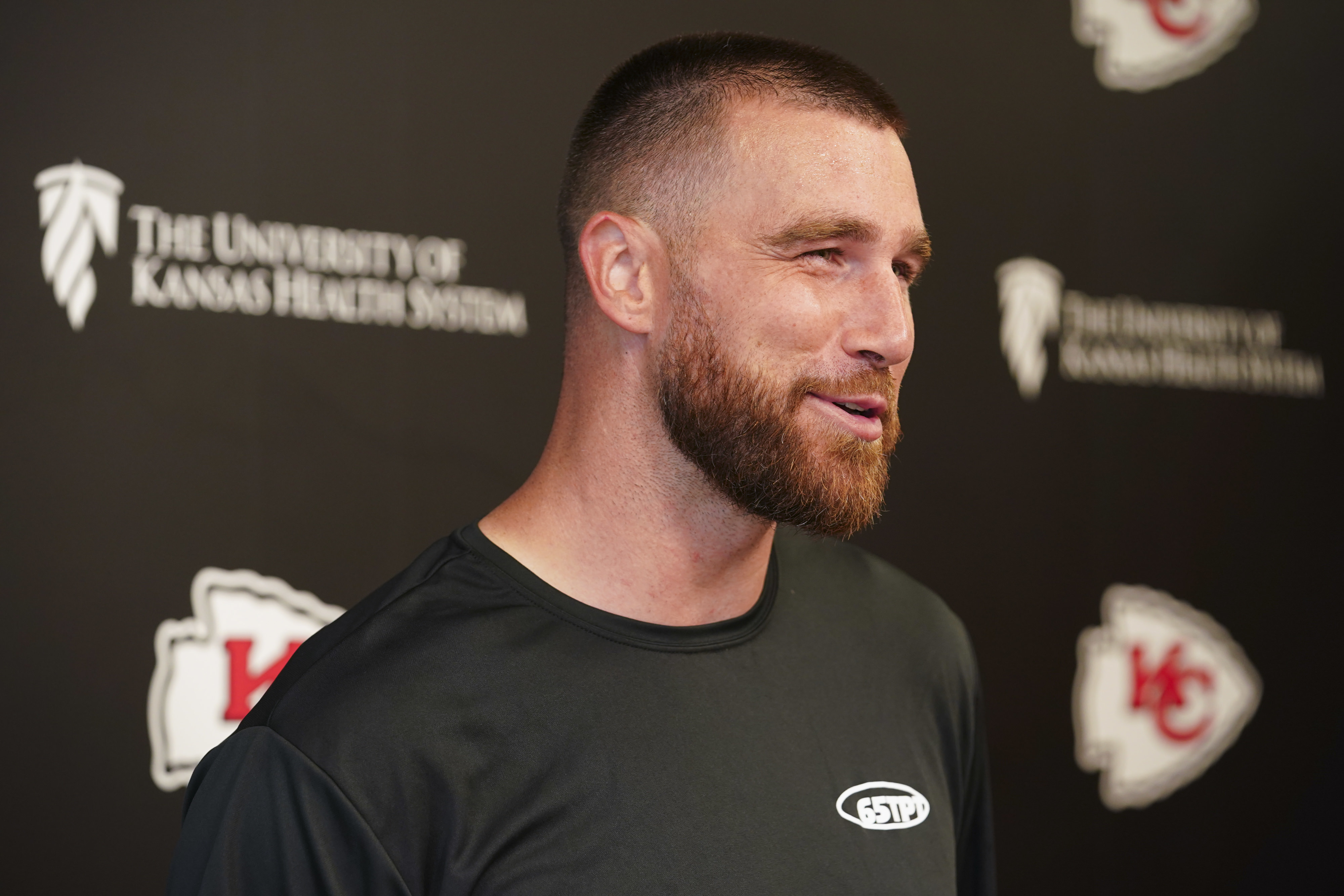 "Having said that, man, I think they're doing great, and I think it's all 100% true. I hope this thing goes a mile," he said before quickly adding, "No, I'm joking. I don't know what's happening."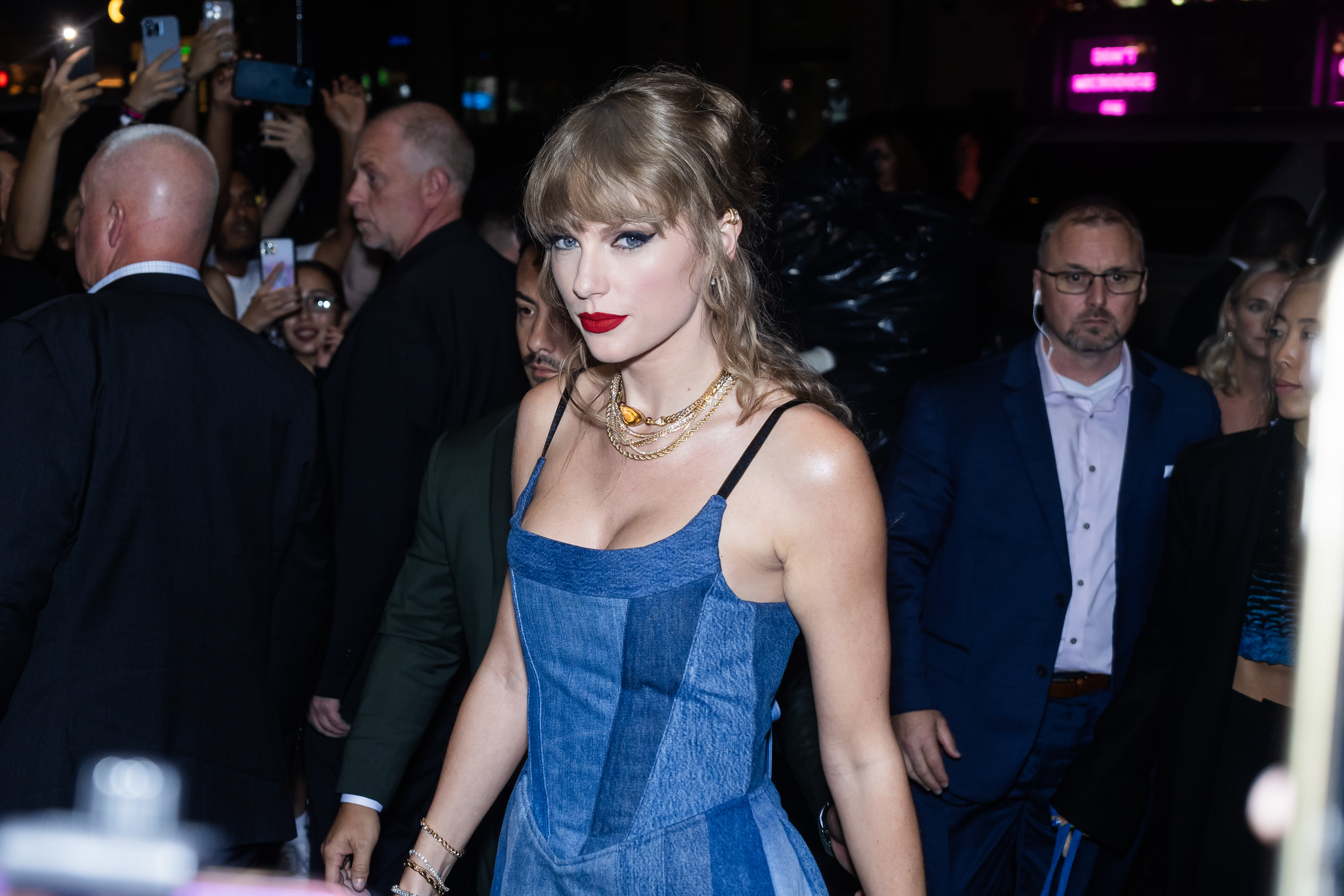 Inevitably, the "100% true" comment made headlines, with many missing the part where Jason made it clear that he was kidding.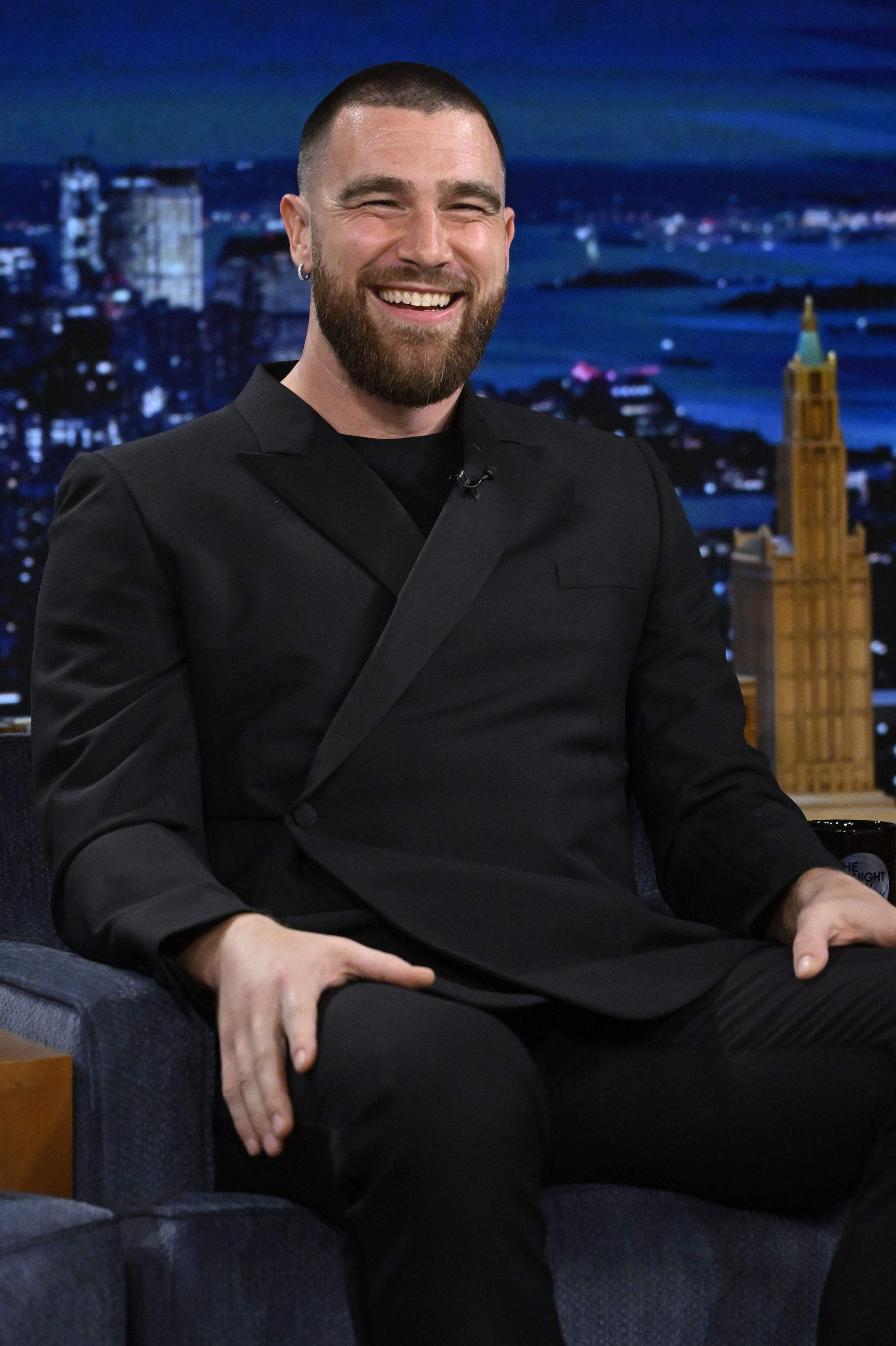 And now, after all that confusion, Travis is finally here to set the record straight — kind of.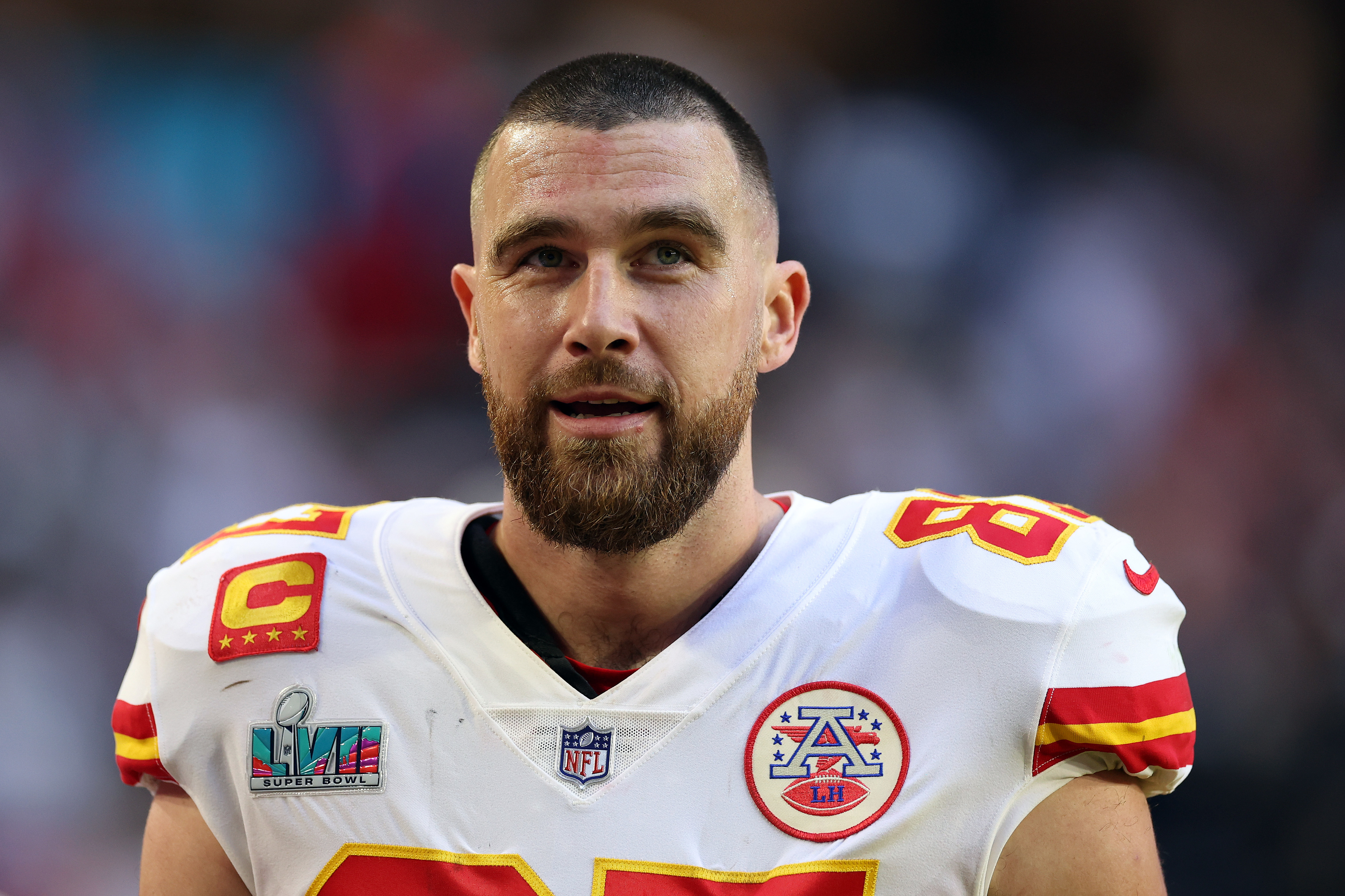 During an interview on The Pat McAfee Show yesterday, the Chiefs tight end talked directly about the rumors for the first time after being asked if he wanted to "expand upon" the speculation surrounding the potential romance.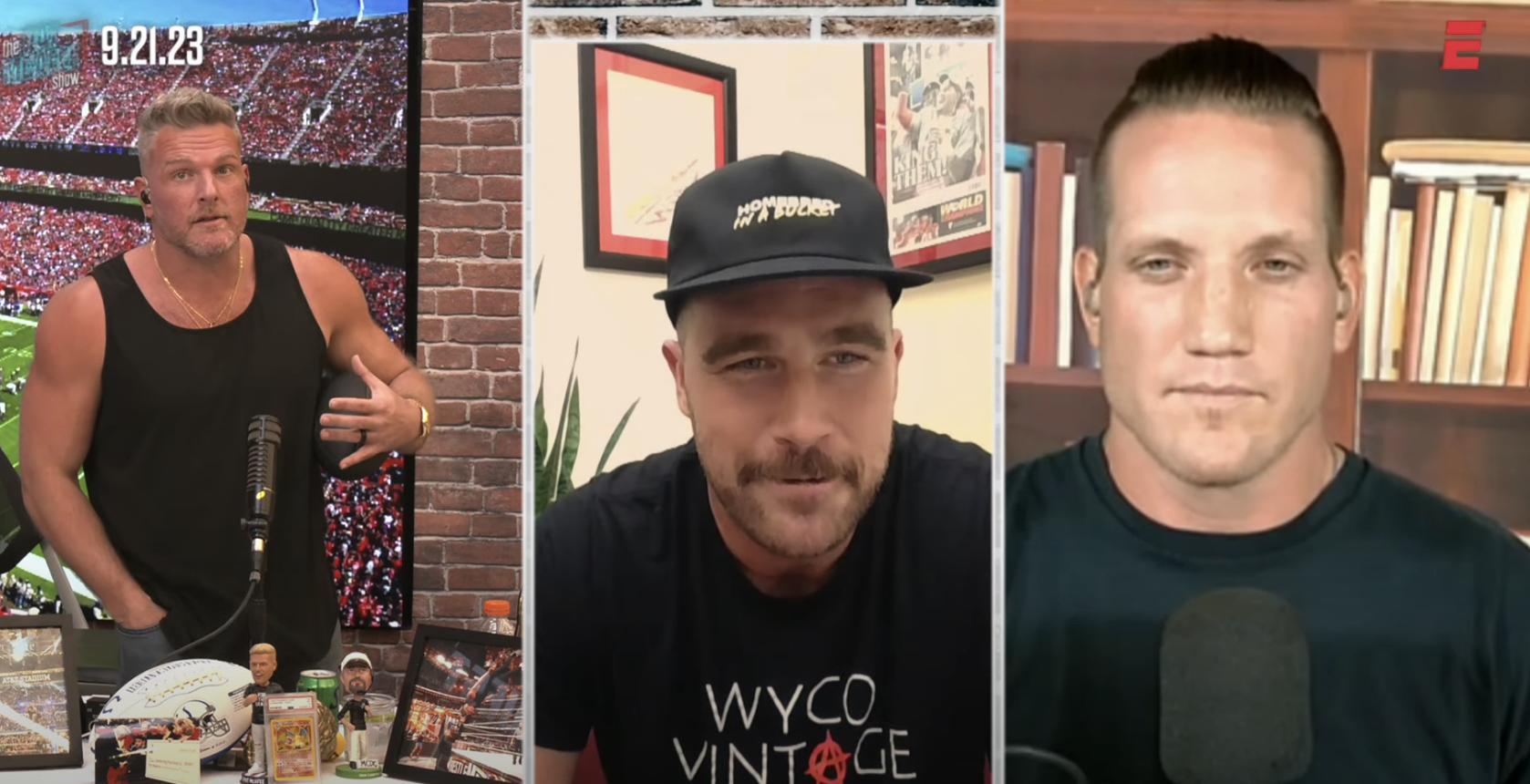 Travis didn't actually specify whether he and Taylor have met in person since he went to the Eras Tour, although he did confirm that there's been some contact between the two.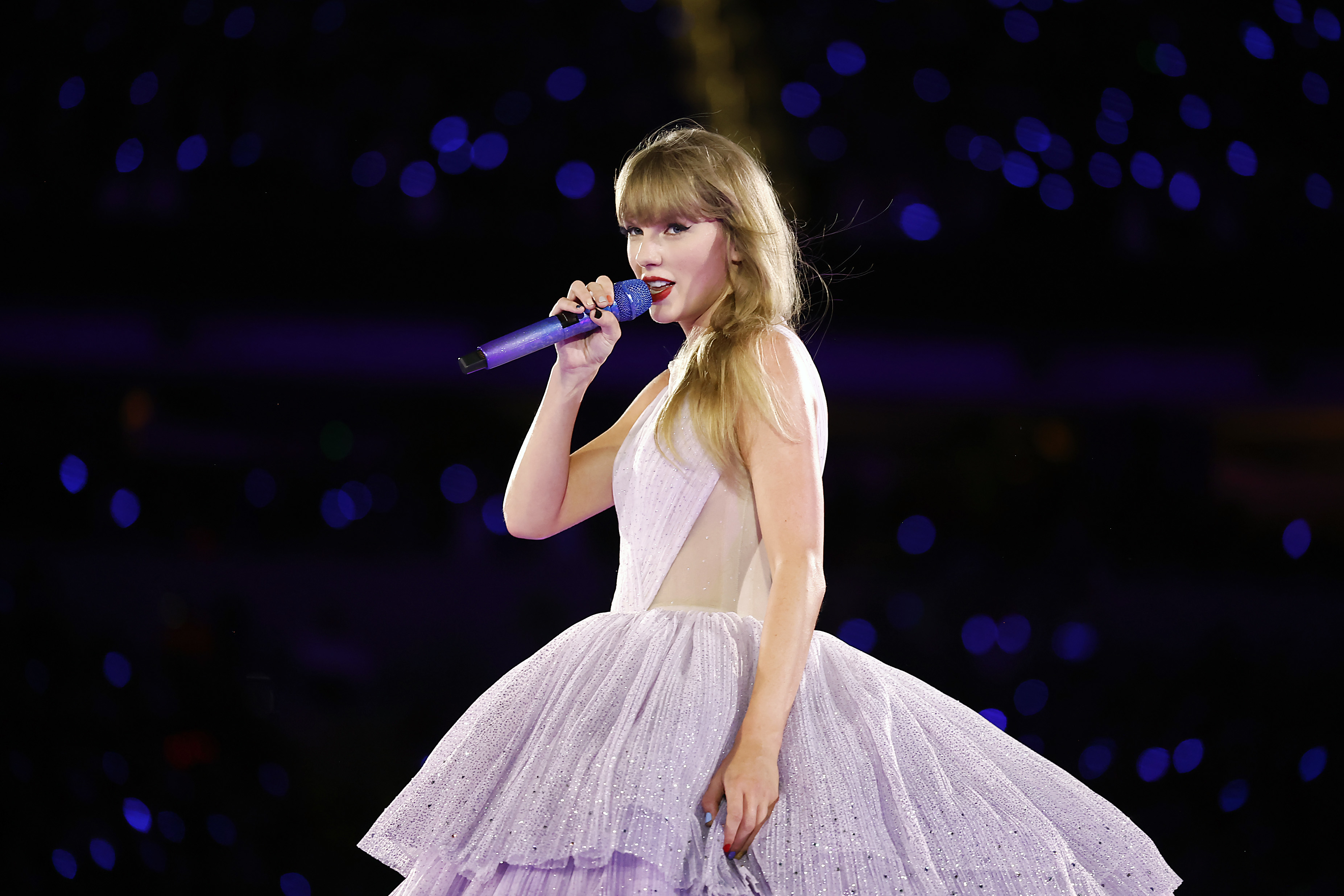 "I threw the ball in her court," he said. "I told her, 'I've seen you rock the stage at Arrowhead [Stadium]. You might have to come see me rock the stage at Arrowhead and see which one's a little more lit.'"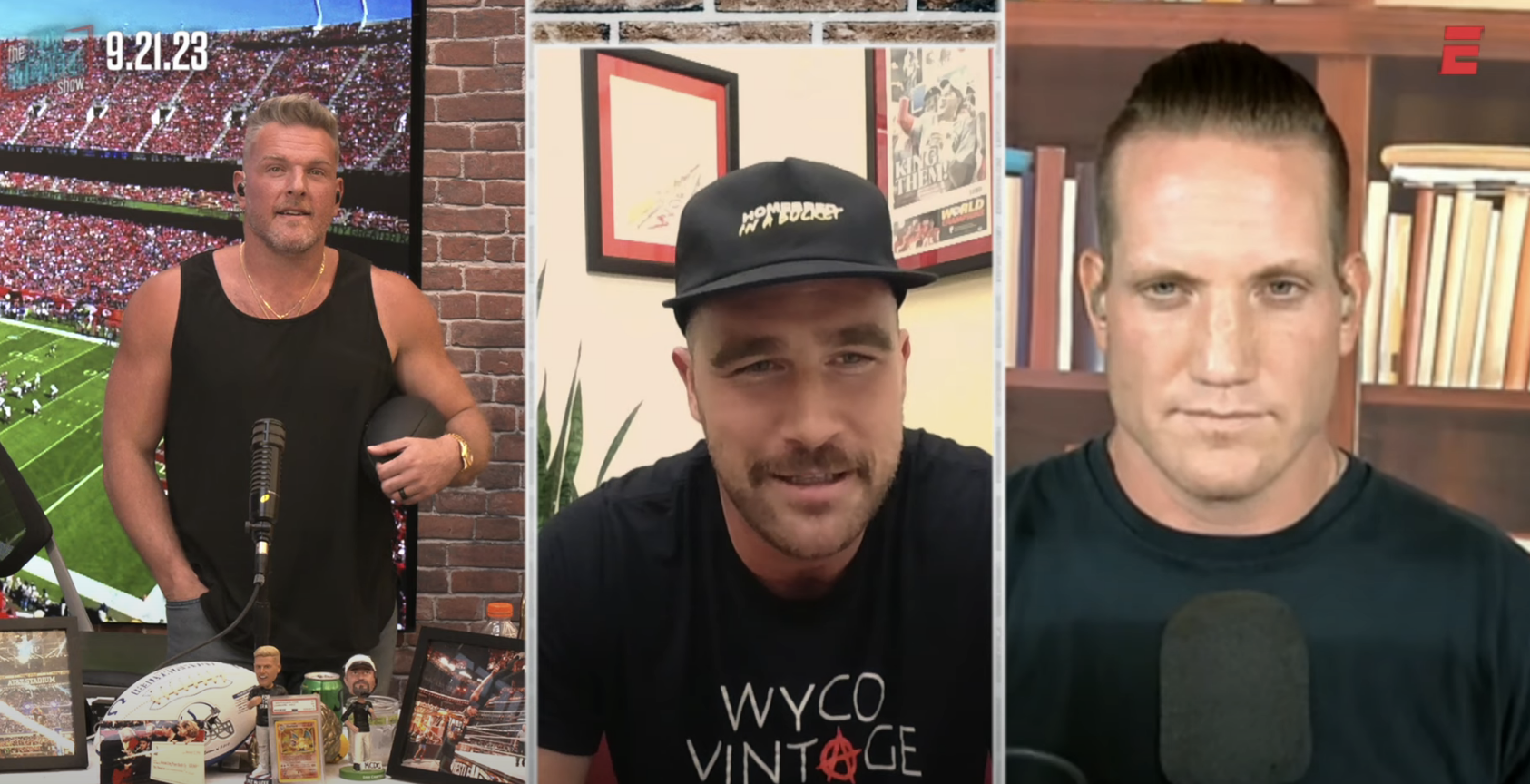 Making it clear that the invitation is still open, he added, "We'll see what happens in the near future."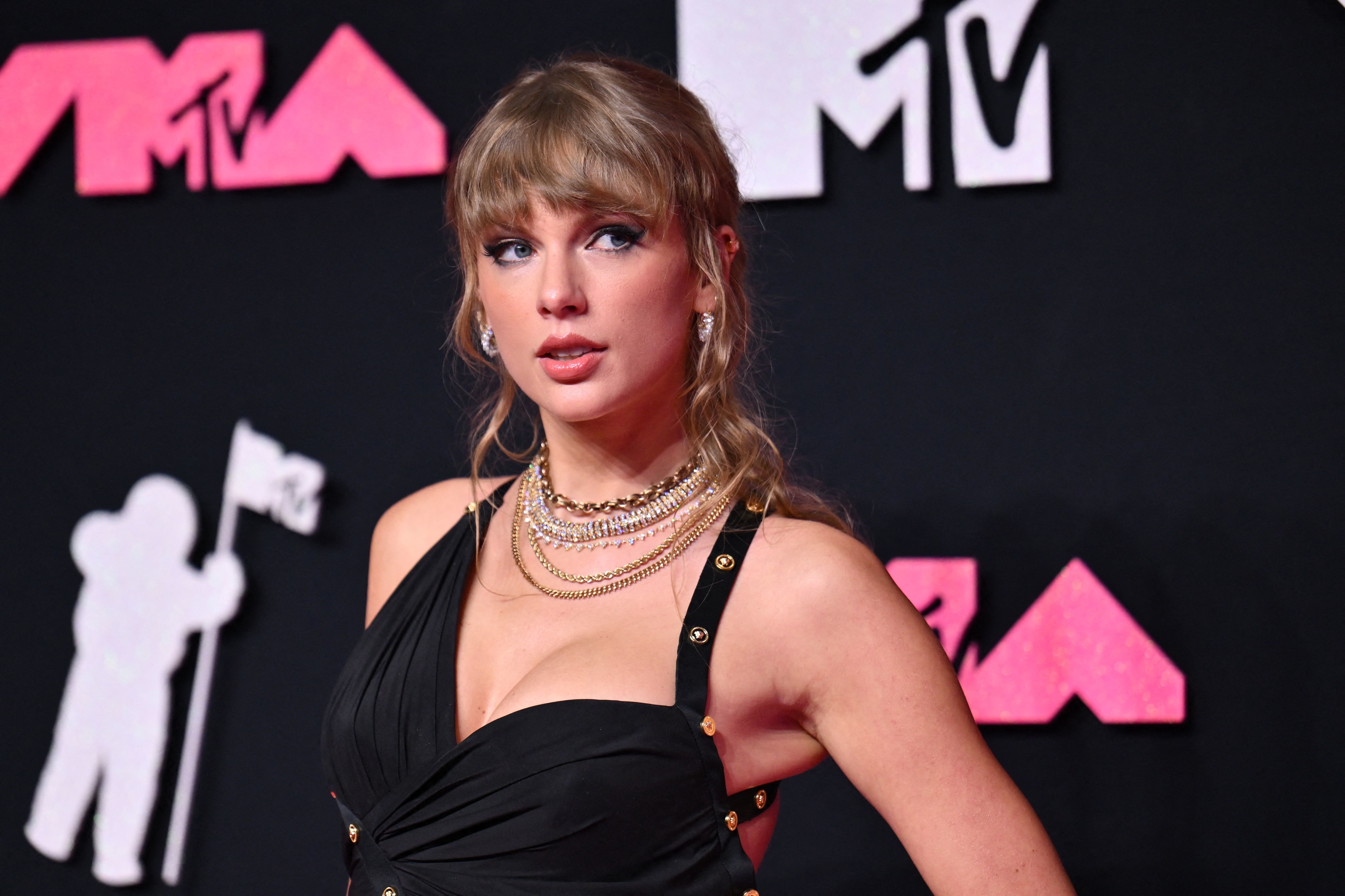 Elsewhere in the interview, Travis marveled at the fanfare surrounding the rumors, admitting it's all gotten a little bit wild.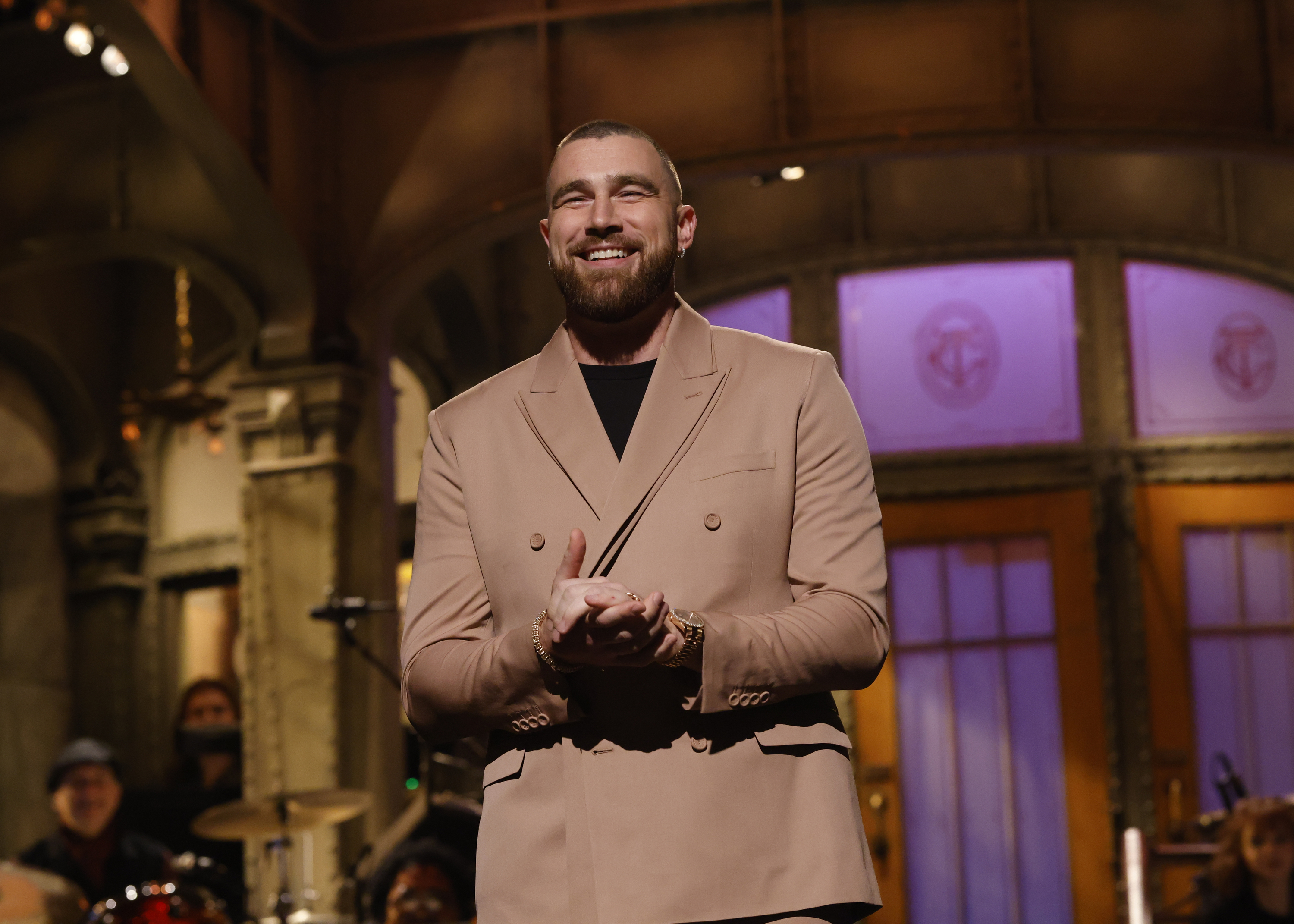 "I'll tell you what, it's hilarious how much traction this has actually gotten. It's like an old game in school called telephone, where everyone's just whispering in each other's ear, just hearing some random stuff," he said before taking a moment to call out his brother's role in the widespread speculation.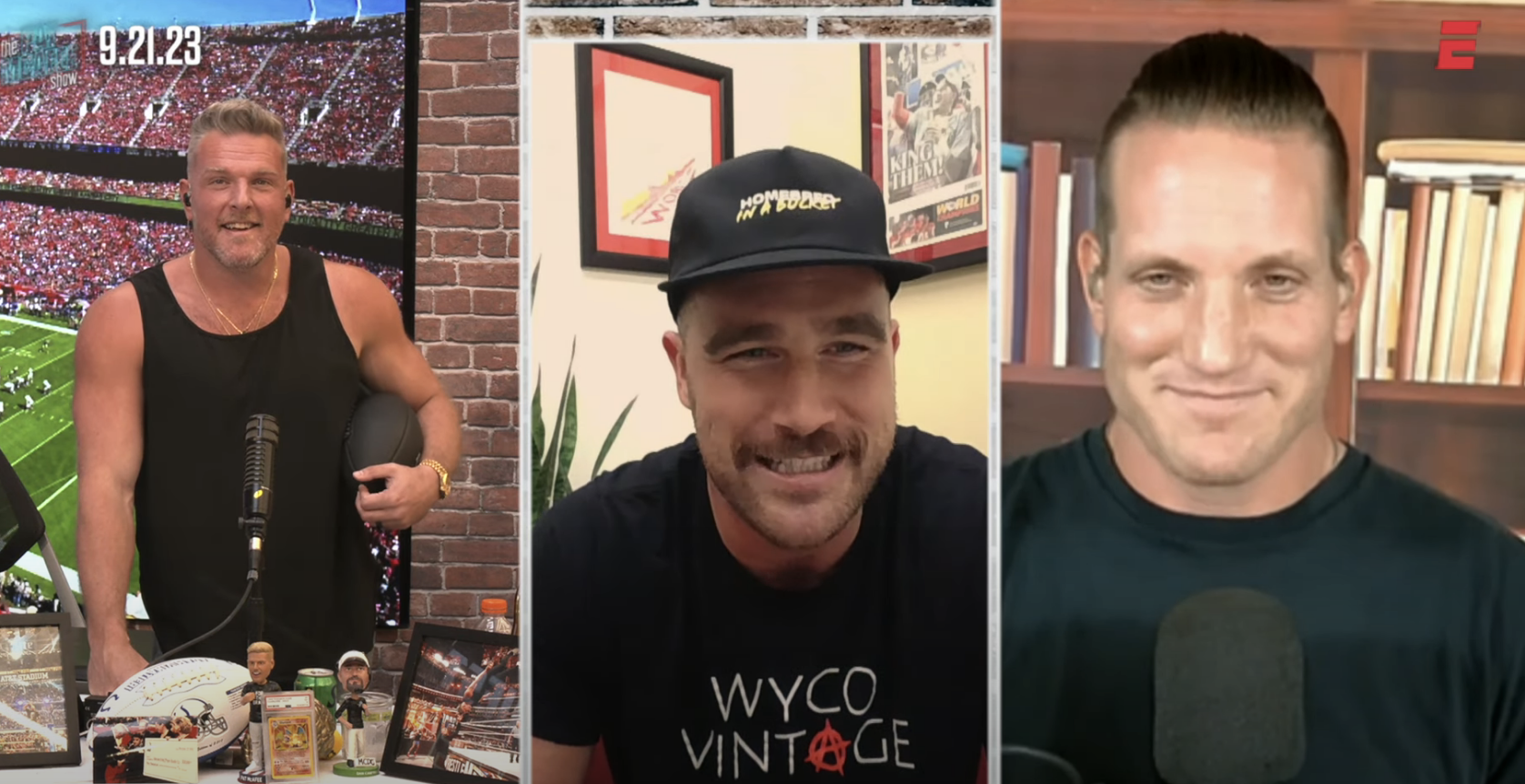 "No one actually knows what's going on, especially when you've got Jason Kelce on live television telling people just both sides — he 'doesn't know,' 'it's true,' 'it's this and that,'" he joked. "Then, not even a week later, tell everybody that it's 100% true."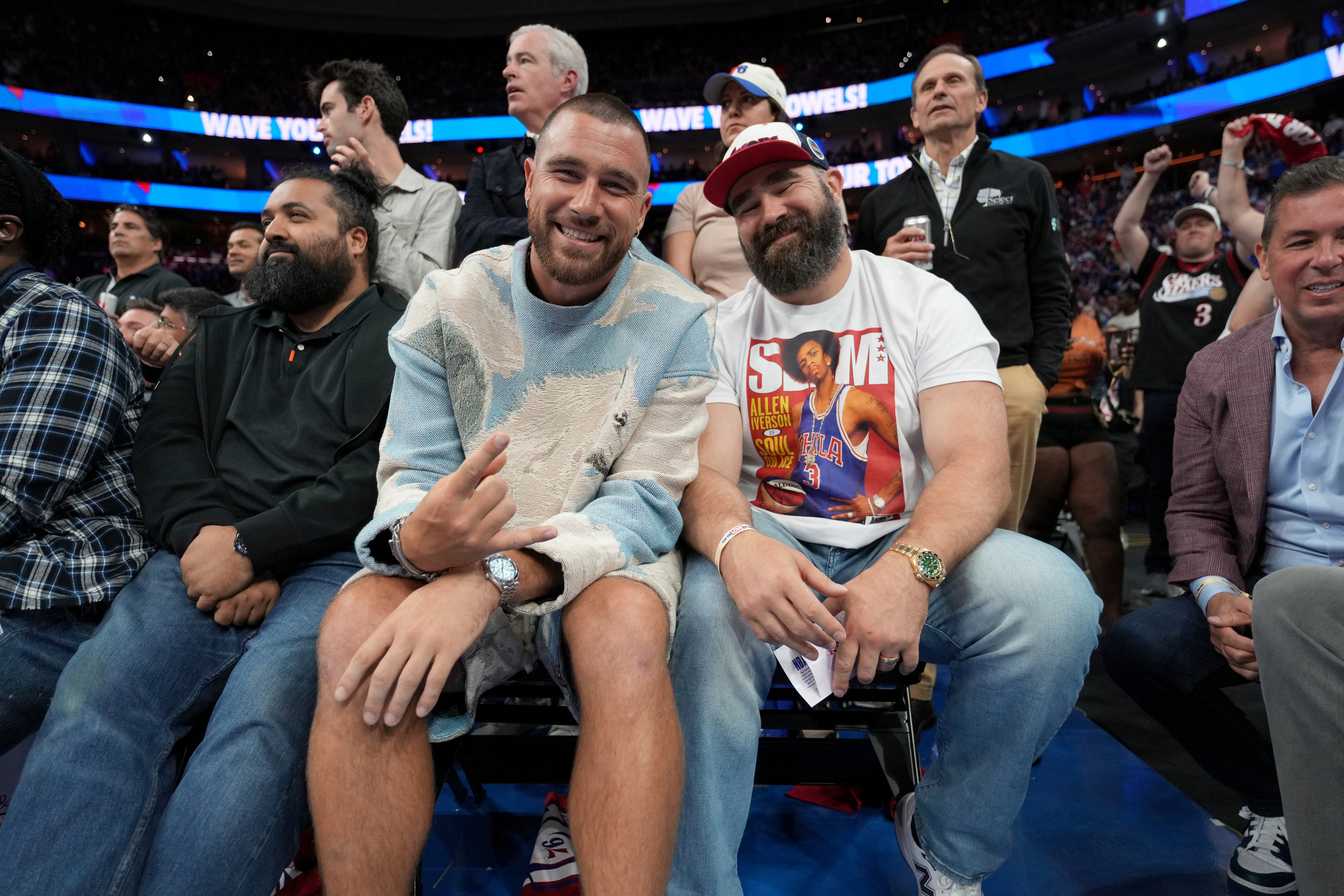 He added, "I mean, the guy is absolutely ridiculous. Please, everybody, stop asking my brother about my love life."
Well, make of all that what you will.