Ryan Reynolds just opened up about how he and Blake Lively first met and joked that he "begged" her to sleep with him when they first started dating.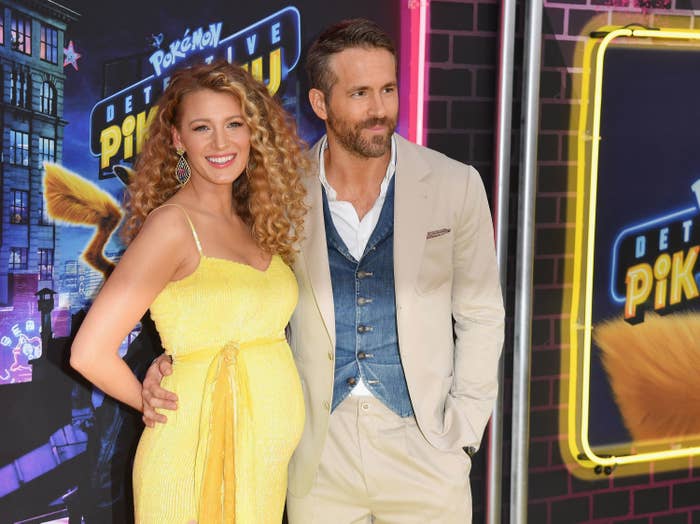 In an interview on the SmartLess podcast, which dropped earlier this week, Ryan didn't exactly hold back when it came to discussing the early phase of his and Blake's (now iconic) relationship.
He revealed that the couple met on the set of Green Lantern and that despite being great friends, they actually wound up dating other people after the film.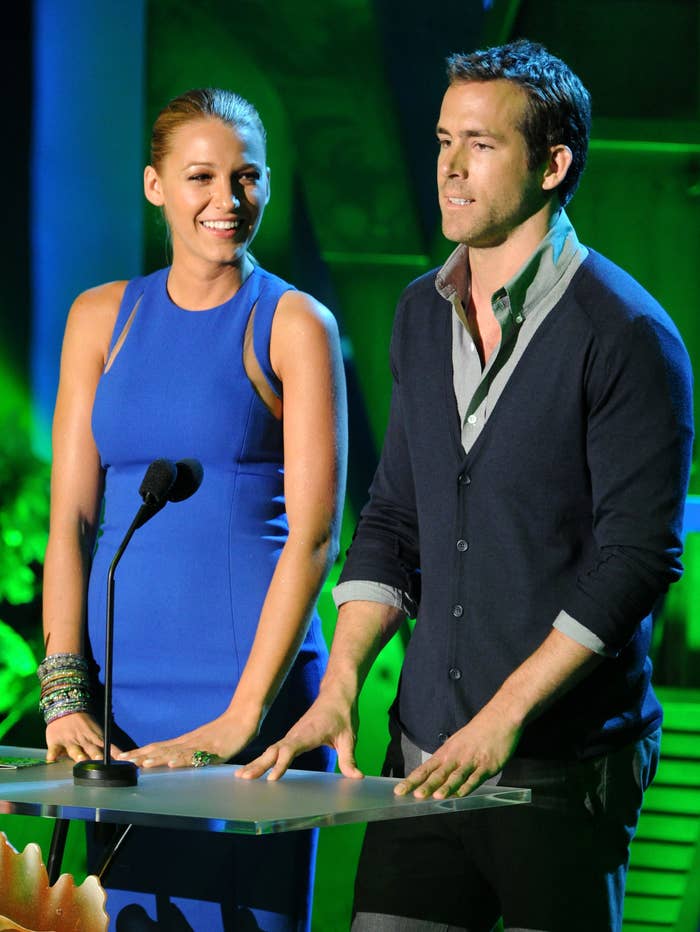 "About a year and a half later, we actually went on a double date, but we were dating separate people," Ryan explained.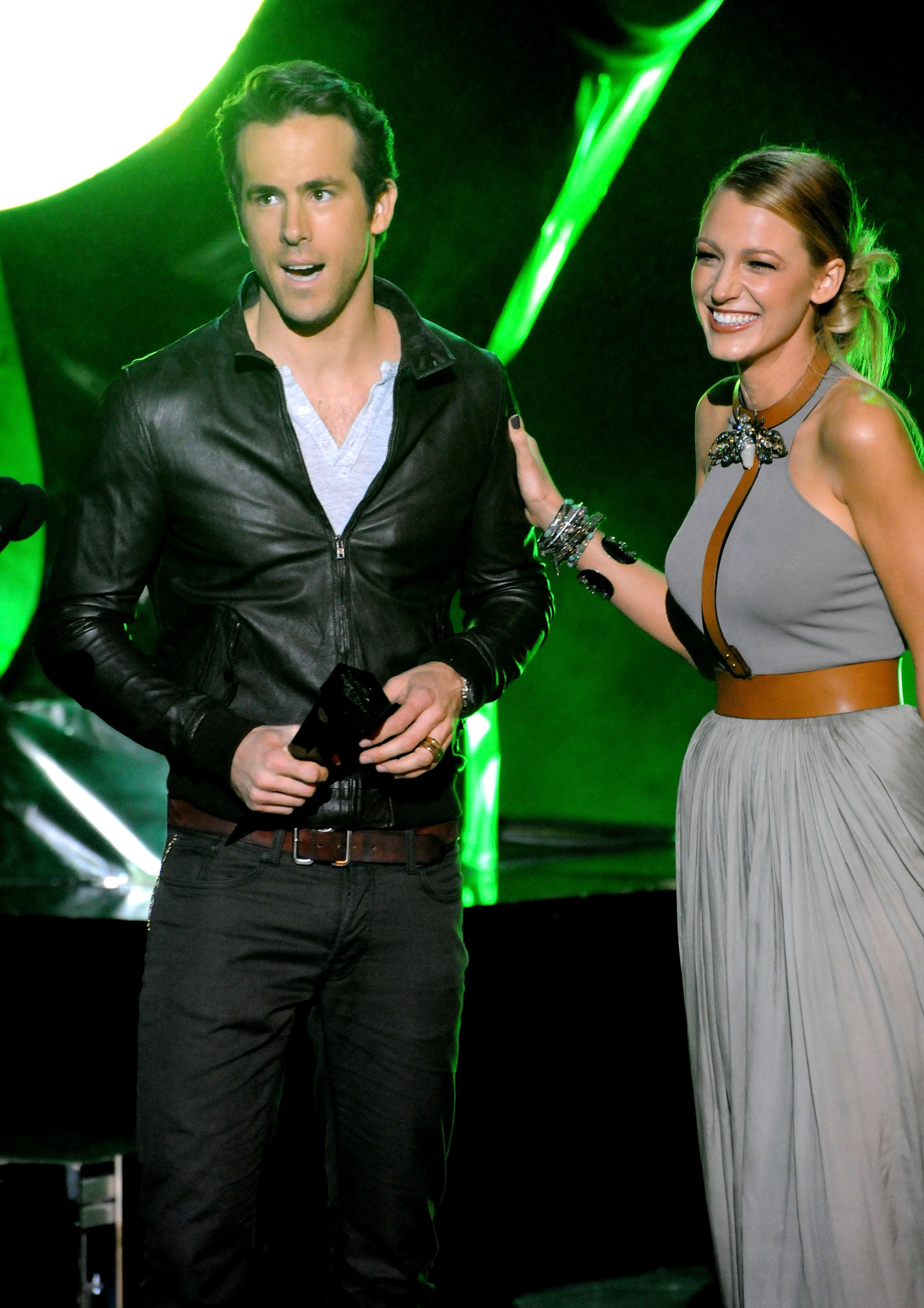 Ryan went on to say that the pair stayed in touch, but it wasn't until they shared a train journey together that their relationship began to blossom into what it is today.
"Next thing you know, she was going to Boston, and I was going to Boston," he said. "So we got on a train and rode together and then, you know, I was just begging her to sleep with me."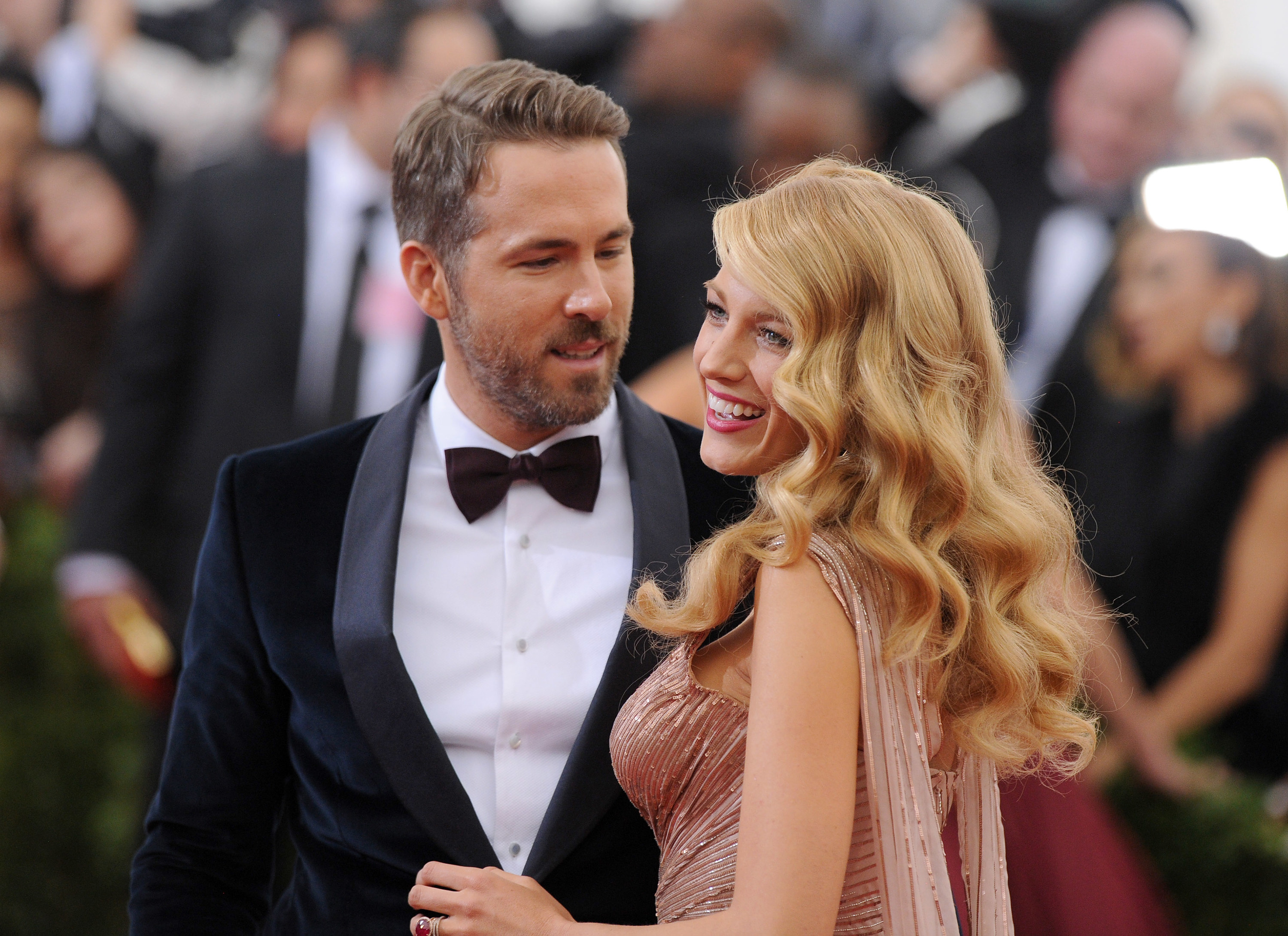 The actor went on to describe the beginning of their relationship as something "out of a fairy tale" and said that the pair were pretty keen to move in together almost immediately.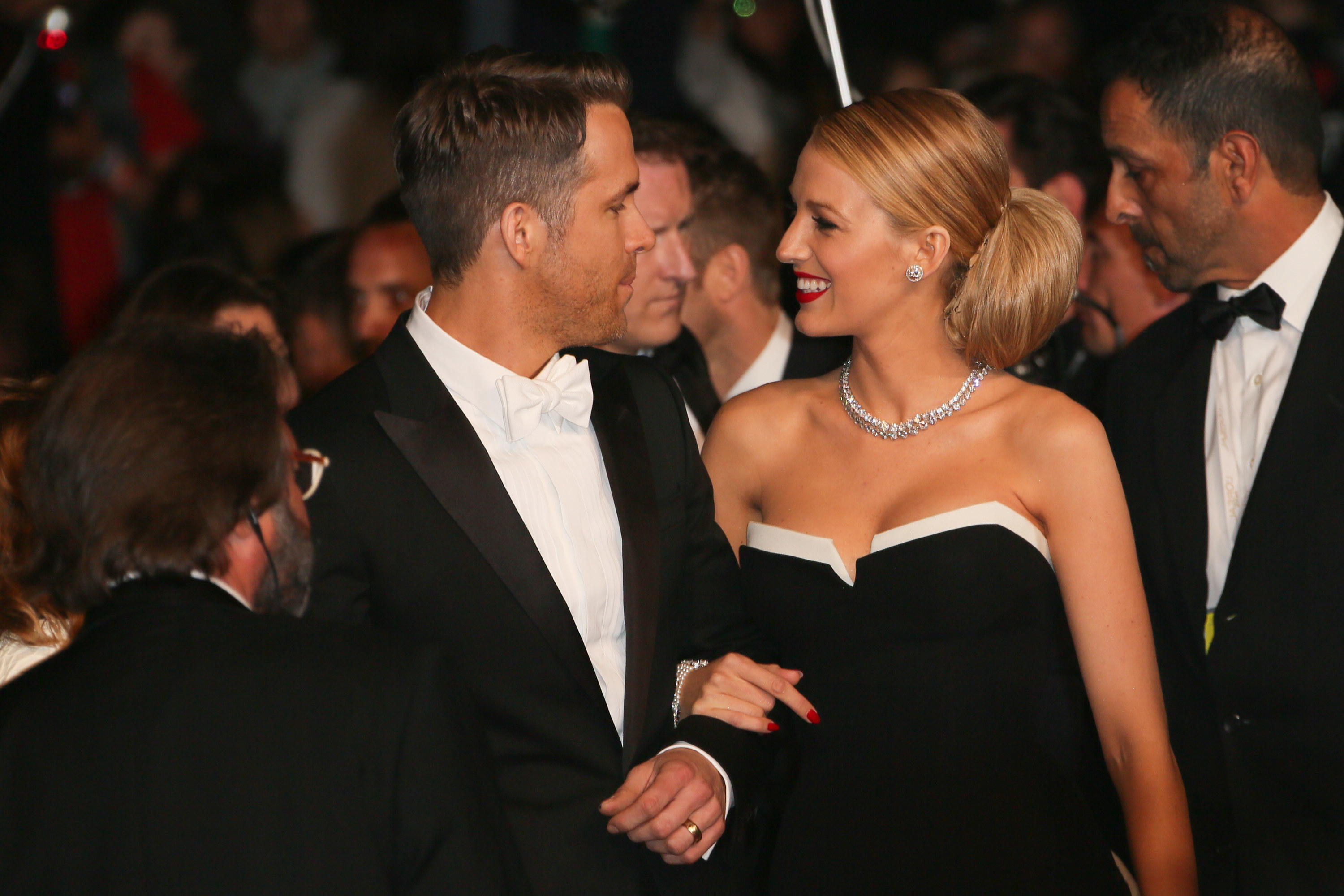 "A week later, I was like, 'we should buy a house together,' and we did," he said.
And it seems that the rest is history, as the couple have now been together for almost 10 years and also share three daughters.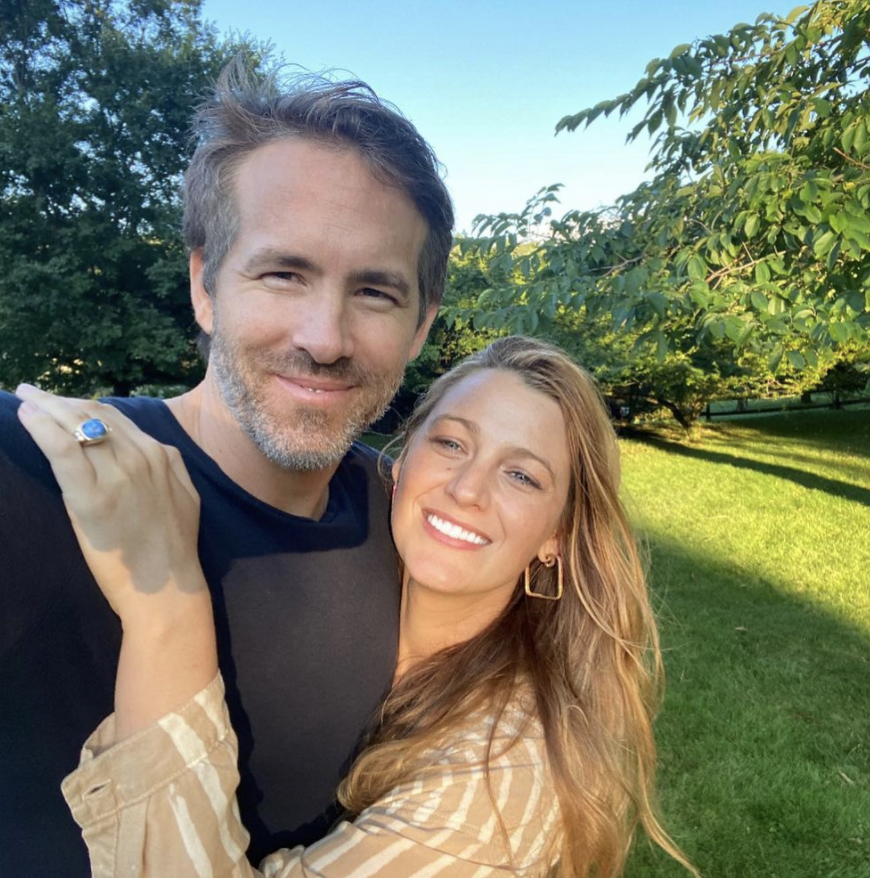 The pair are notoriously private when it comes to their children, but Ryan did open up about parenting during the chat, revealing how "tough" he found homeschooling throughout the pandemic.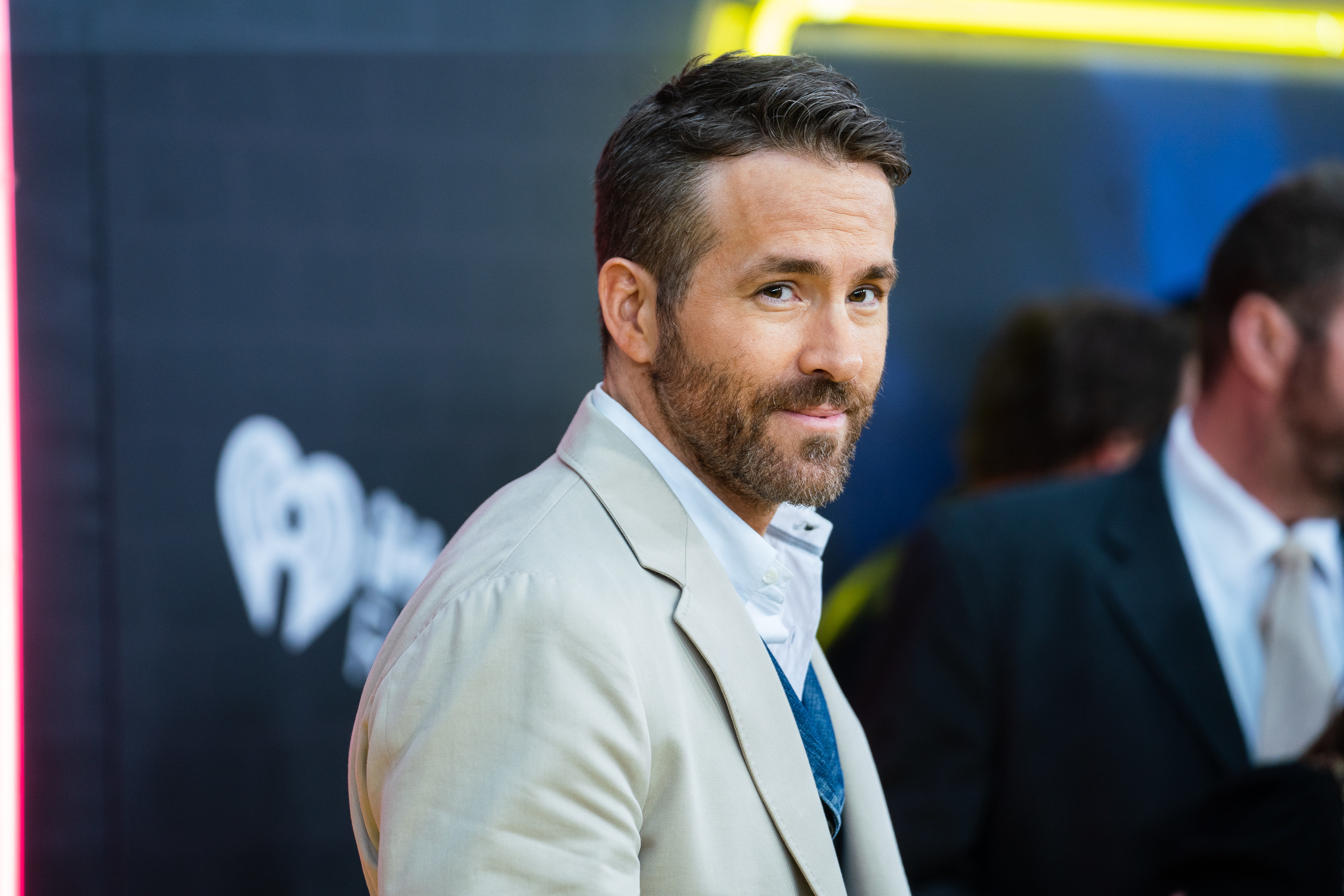 "They had a tough time, man," he said of his daughters' homeschooling experience.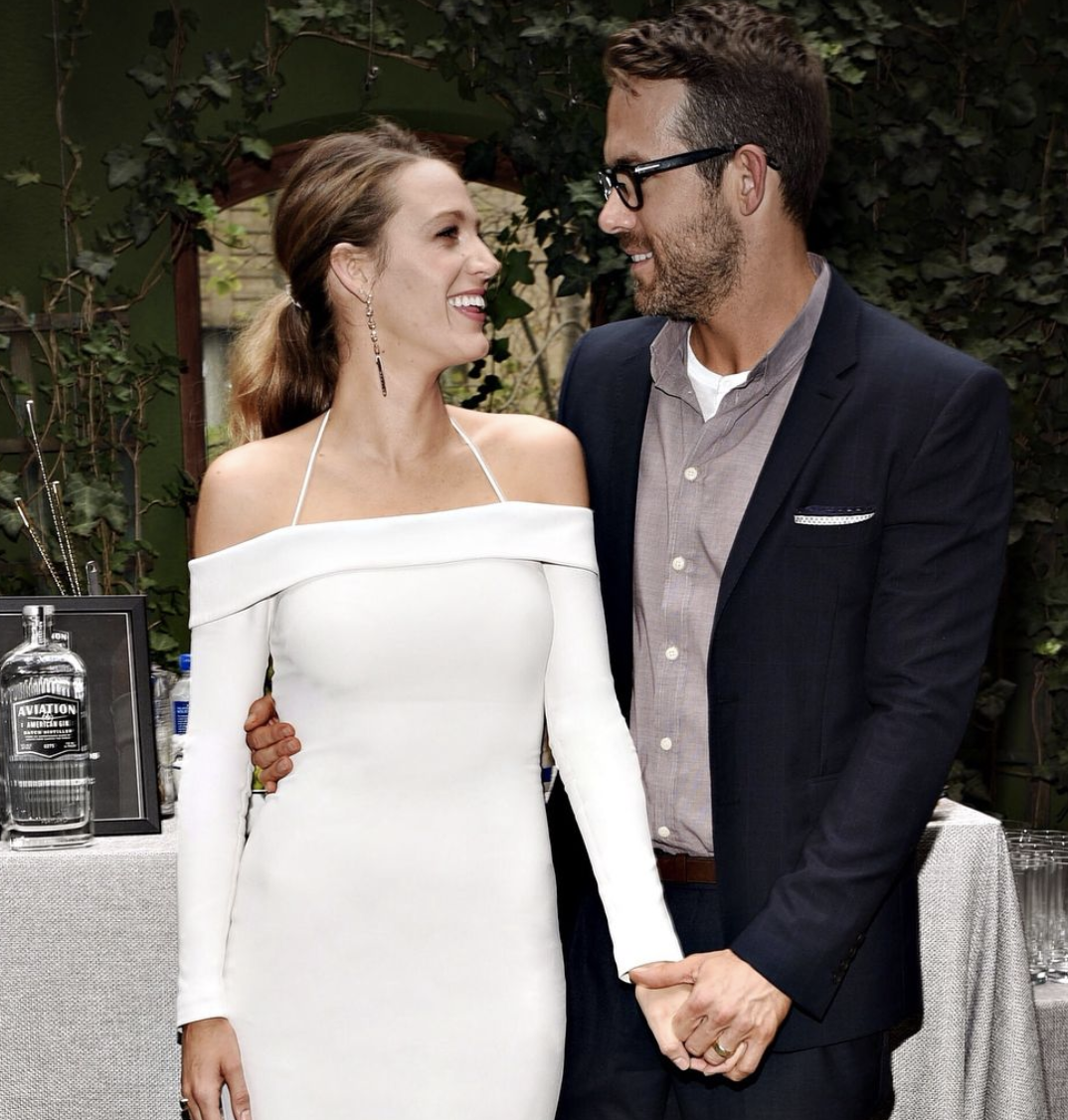 "I was like, seeking out external help left, right, and center," he confessed. "I was trying to figure out some way to steer the ship."
But Ryan did go on to credit Blake, explaining that she was "so much better" at parenting during that time than he was.
Ryan also credited Blake as the driving force behind his staggeringly successful career.
"The only reason I think I'm able to continue doing this in this way is because I'm present with my kids and my wife," he explained. "My marriage is incredibly important to me, and that friendship is important to me."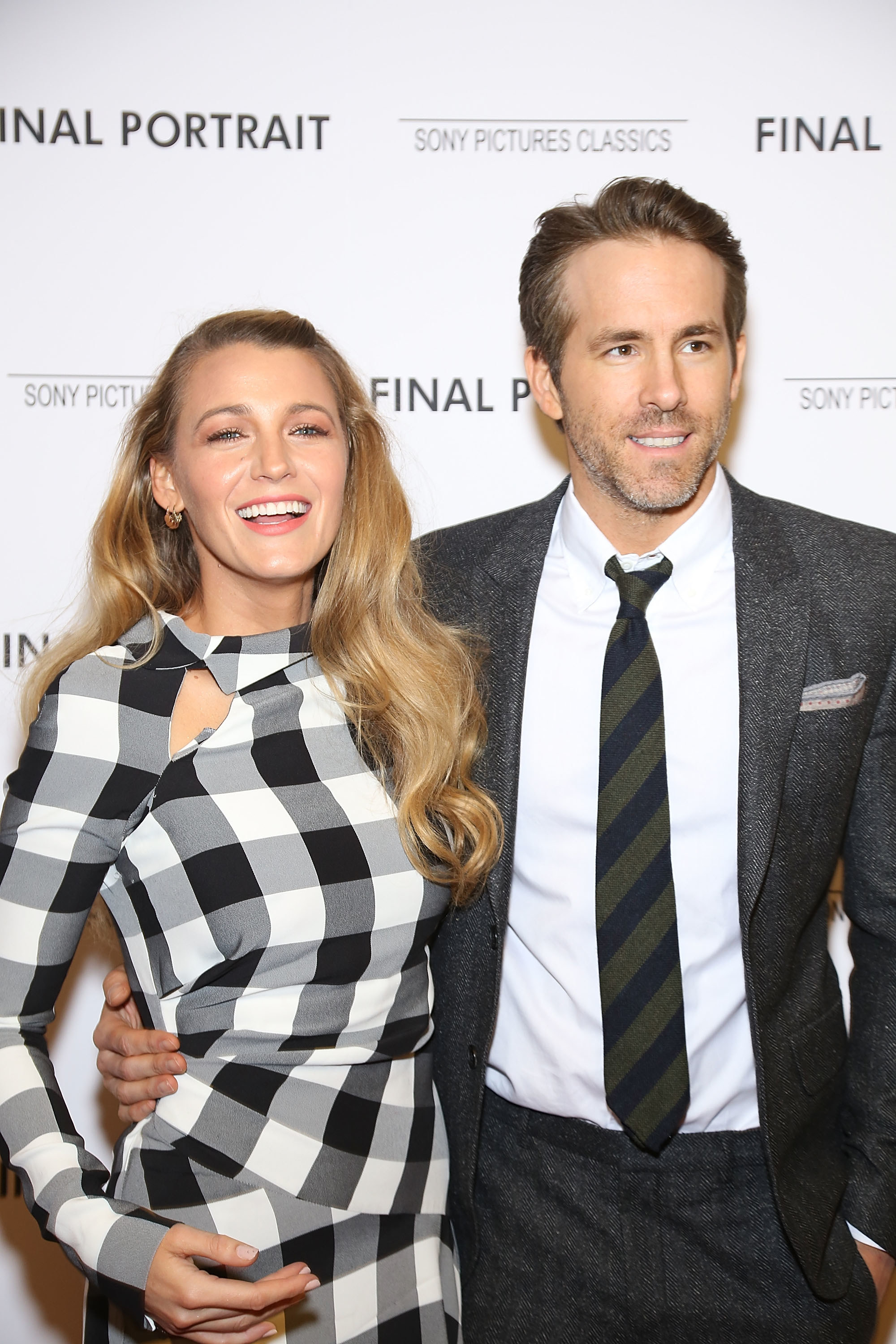 The Deadpool star even gave some rare insight into the couple's super-private marriage, revealing that he and Blake take turns working on movies so that the other can travel and take care of their kids.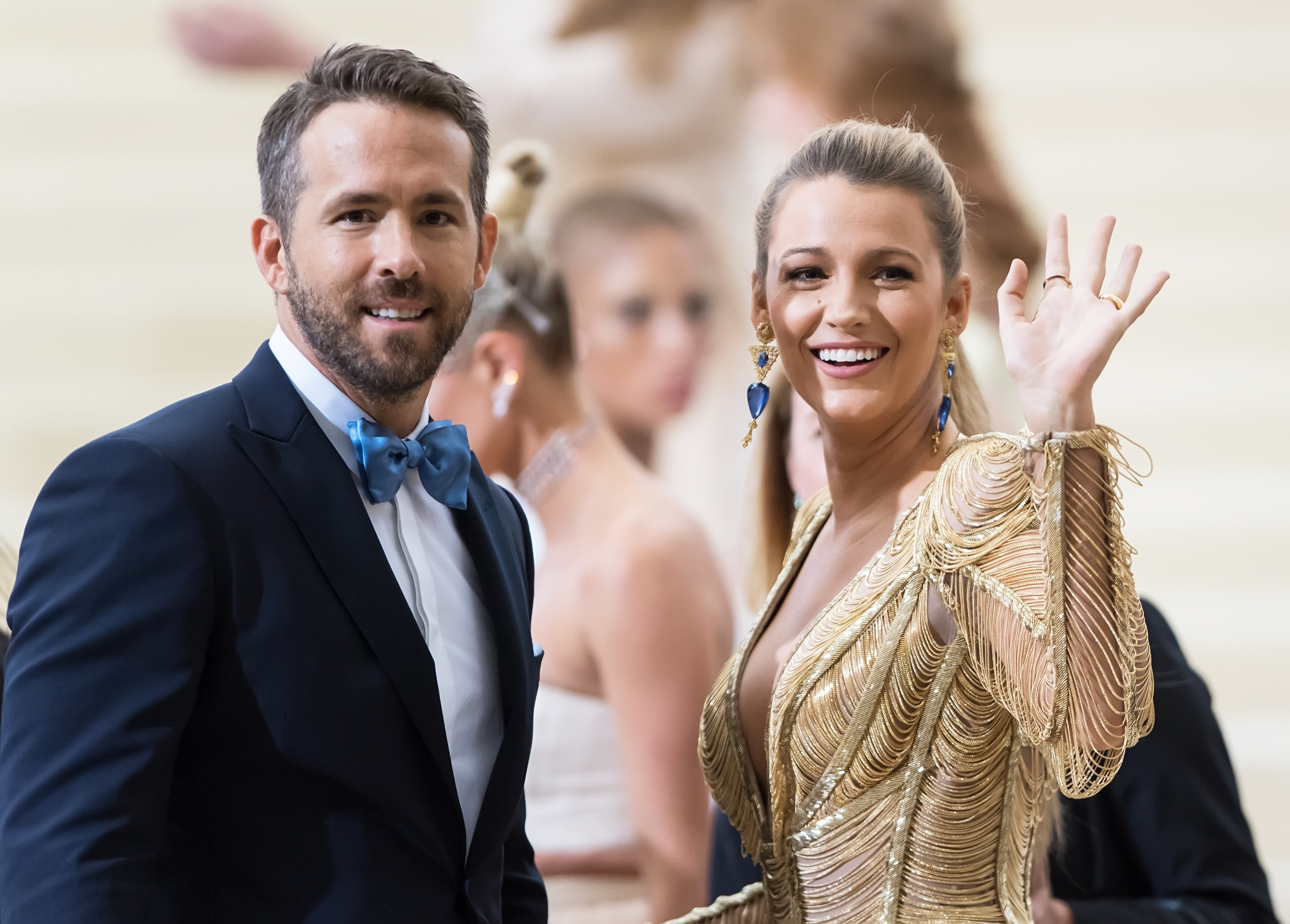 "Blake and I don't do movies at the same time," he said. "We go back and forth. She'll do a film, and I'll just be with her on location hanging with the kids."
The pair's devotion to their children attracted attention recently after Blake spoke out against paparazzi who "stalked" her and her kids while they were out in New York City last week.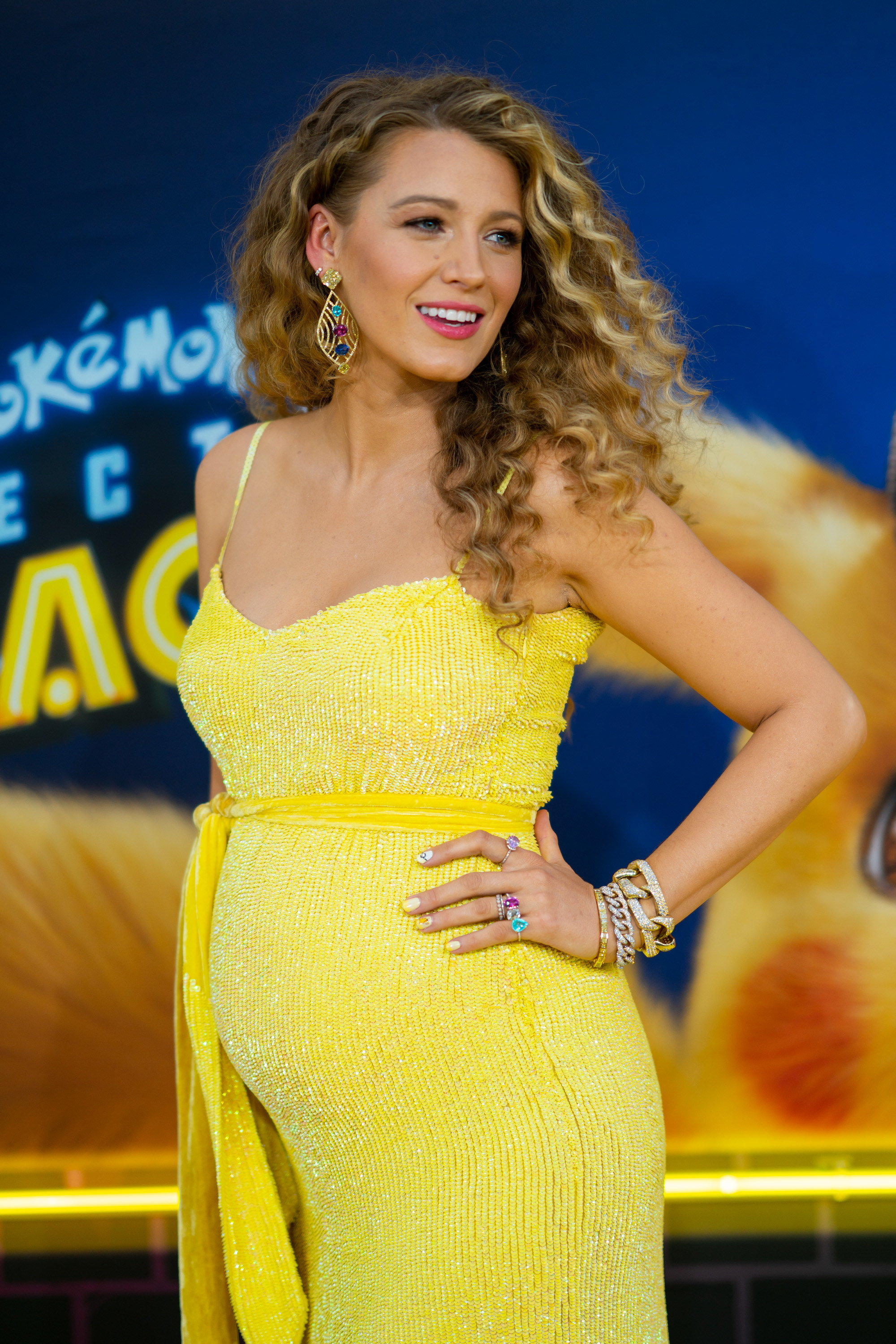 Blake opened up about the incident in a candid message directed at the Daily Mail Australia, who published photos of her and her three children. She and Ryan have deliberately kept their daughters out of the public eye to protect their privacy.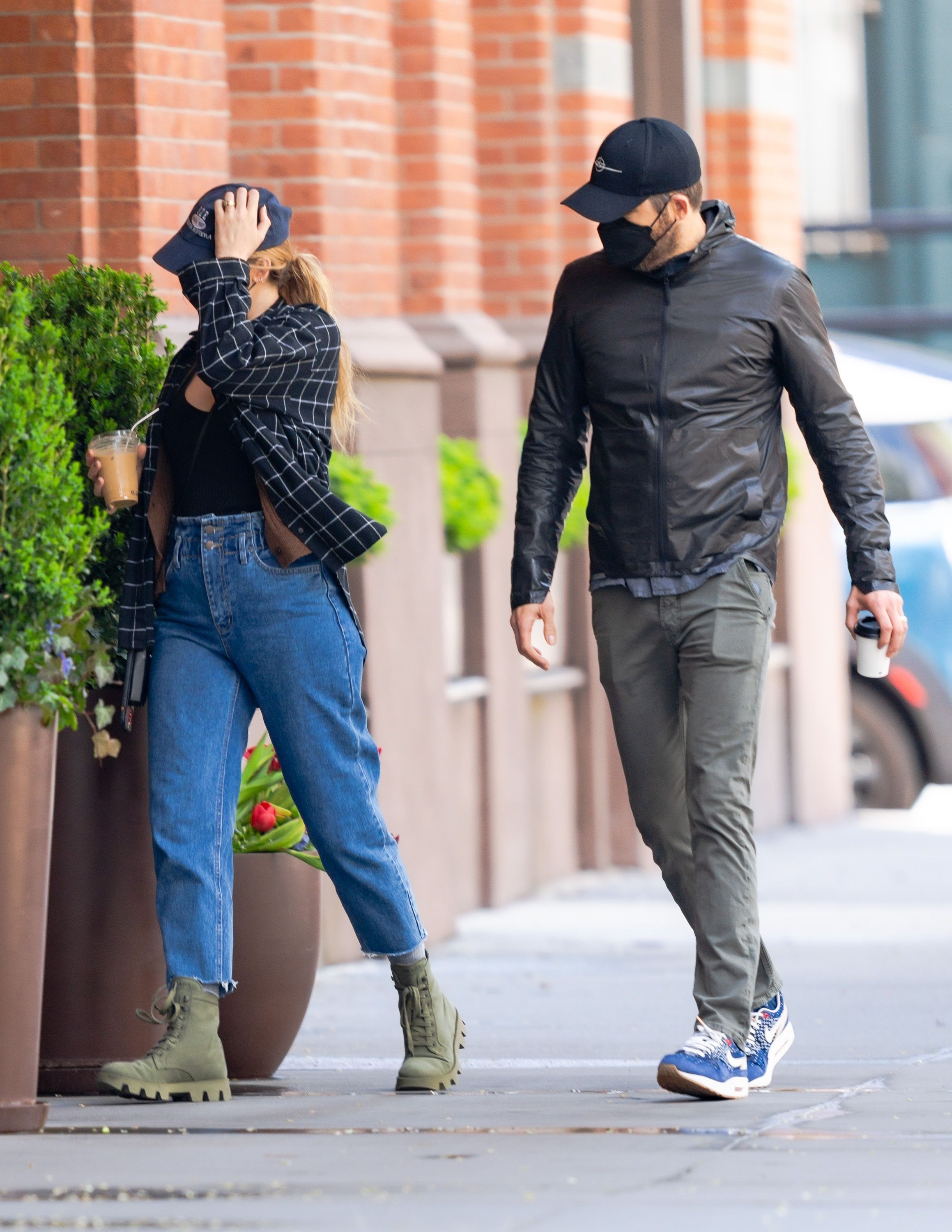 The actor described the experience as "fucking scary" and said that her "children were being stalked by a man all day. Jumping out. And then hiding."
"Please stop paying grown ass men to hide and hunt children," Blake wrote. "There are plenty of pictures you could've published without the kids. Please delete."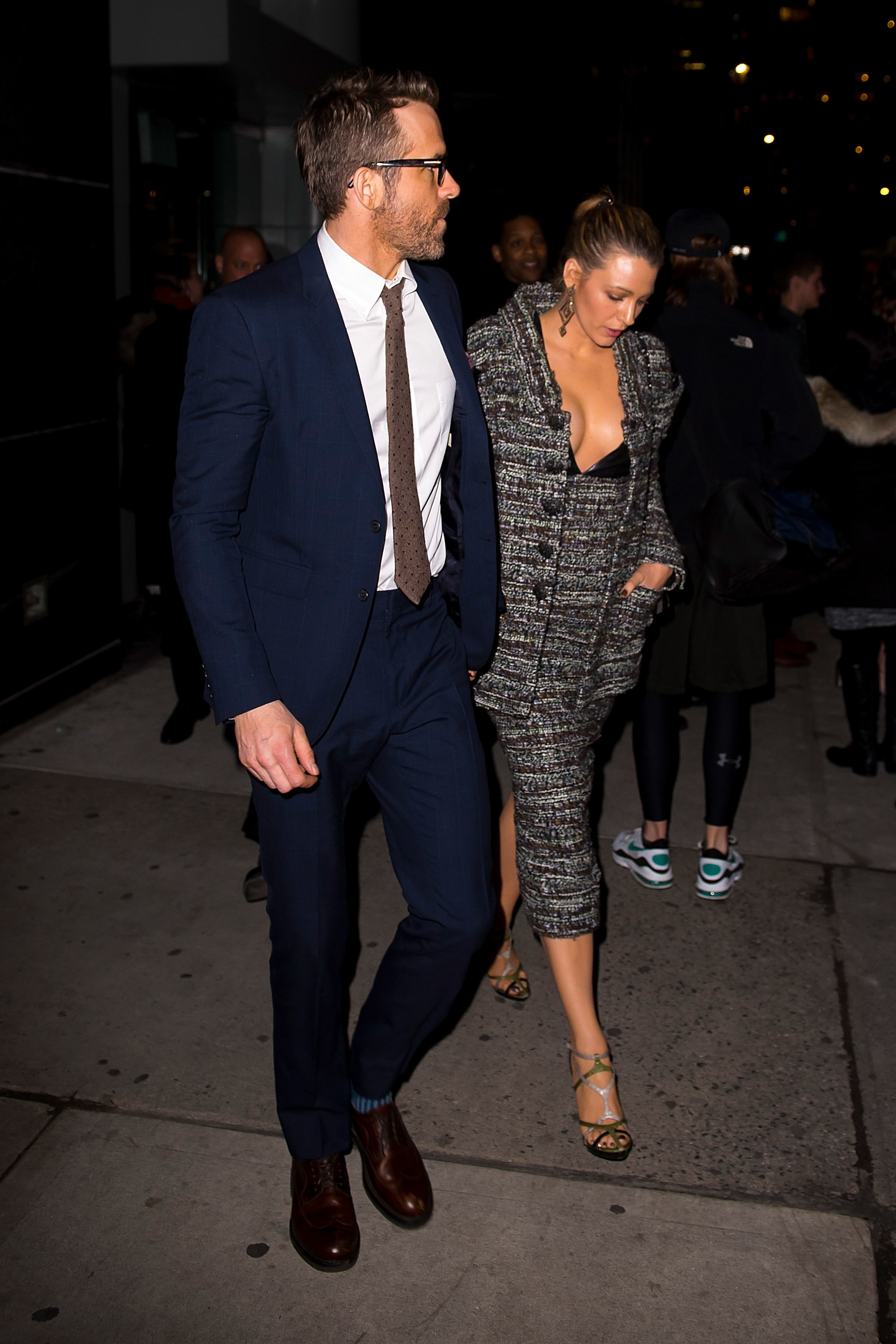 The message on Instagram was screenshotted and reshared in a post by Comments By Celebs, under which Blake urged fans to unfollow and block publications who publish children's photographs as "a simple way of only aligning with publications who have morality."
"Feel free to report them. Or send a DM sharing why you don't want to follow them," Blake said in the comments section.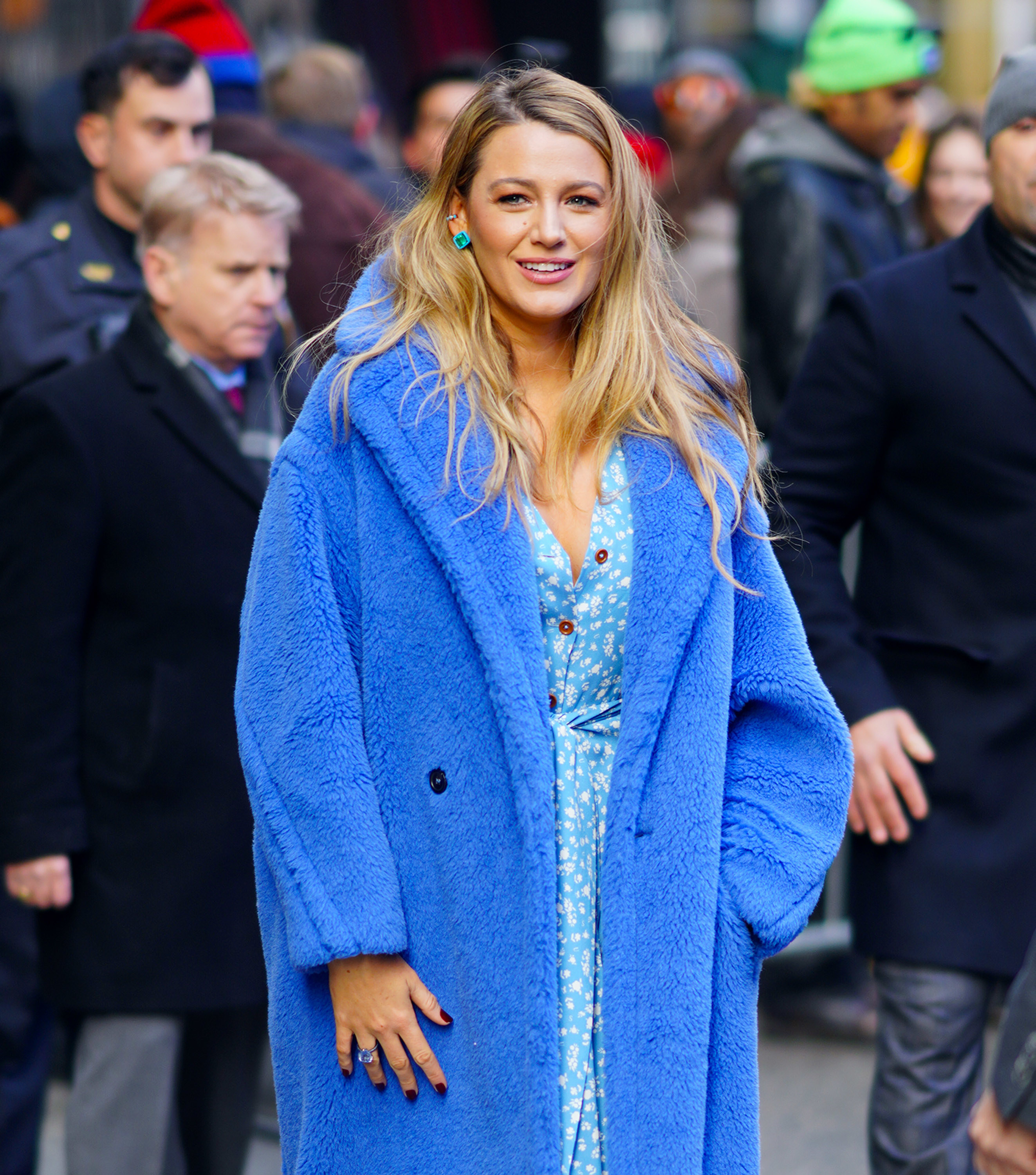 Blake closed the comment by thanking those who had supported and shared her message.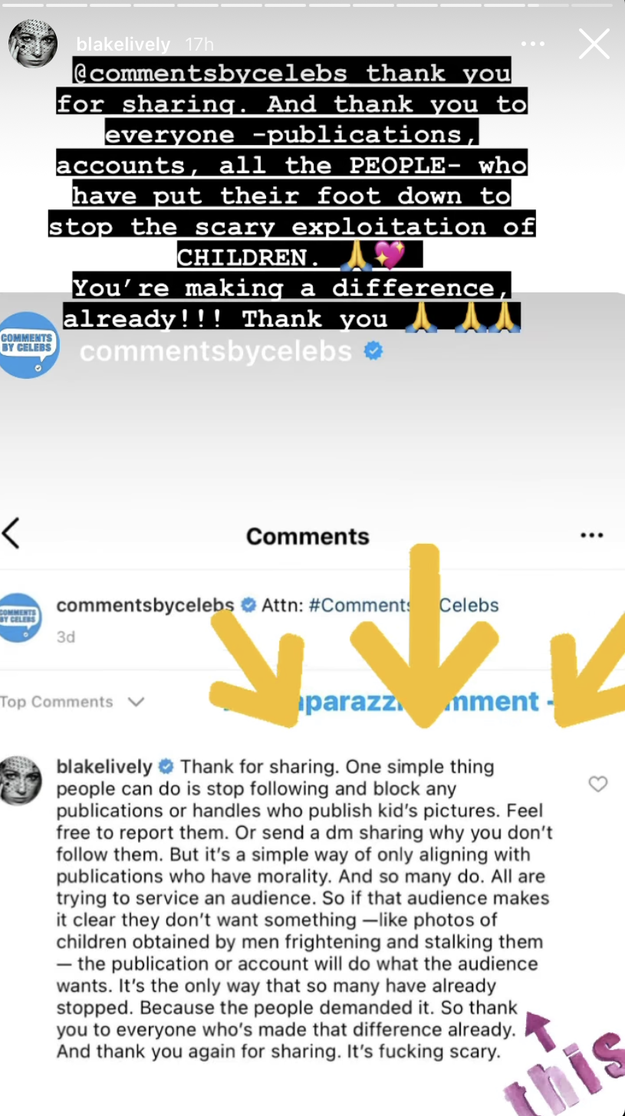 "Thank you to everyone who's made that difference already," she wrote. "And thank you again for sharing."