Tish Cyrus's recent wedding has sparked speculation that things could be awry between her five children. But first, here's a quick family tree.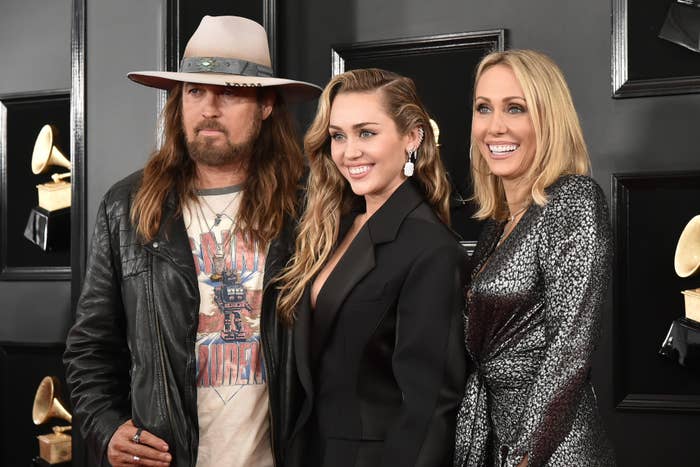 During their time together, Tish and Billy Ray welcomed three children: daughters Miley, 30, and Noah, 23, and a 29-year-old son named Braison.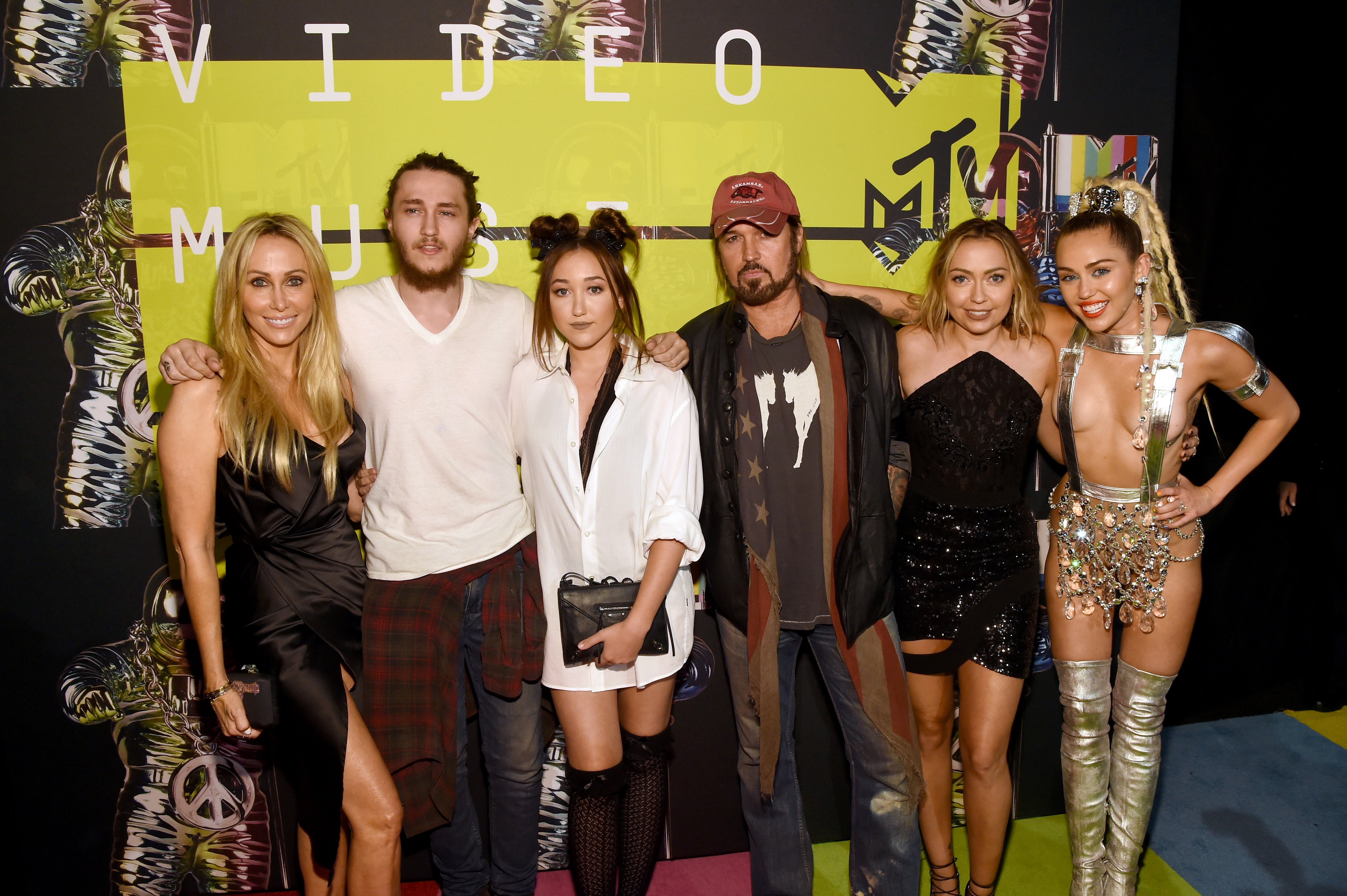 Tish also has two older children named Trace, 34, and Brandi, 36, from a previous marriage. However, Billy Ray adopted them in 1993 after he and Tish tied the knot, making him their legal father.
On top of this, Billy Ray also has another 31-year-old son named Christopher, however, he does not have a close relationship to Tish and the Cyrus family.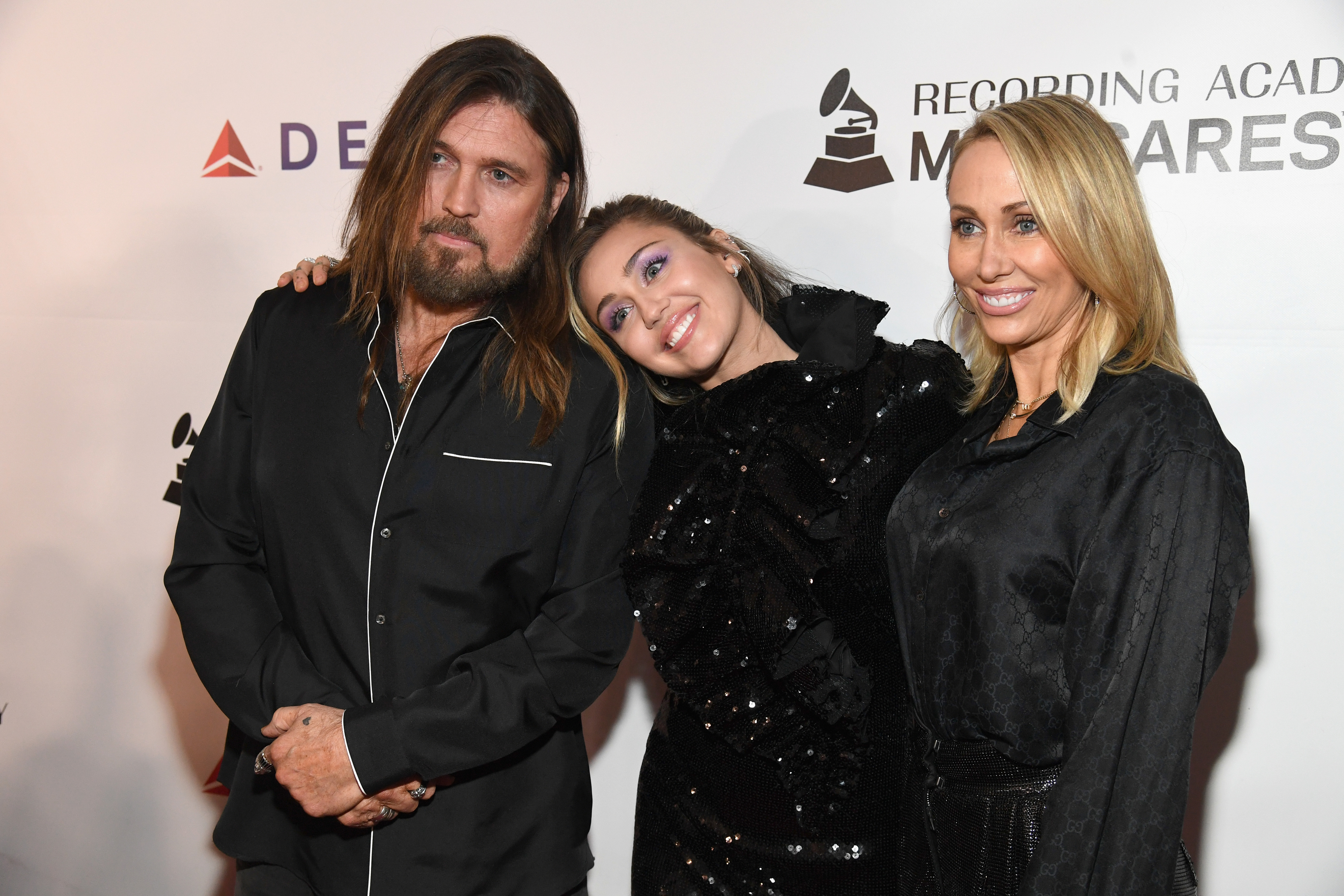 In photographs of the intimate ceremony, which took place on Saturday, you can see that Miley, Trace, and Brandi were a part of the bridal party, while Braison and Noah were nowhere to be seen.
Instead, it looks a lot like Braison and Noah skipped the festivities to spend time together.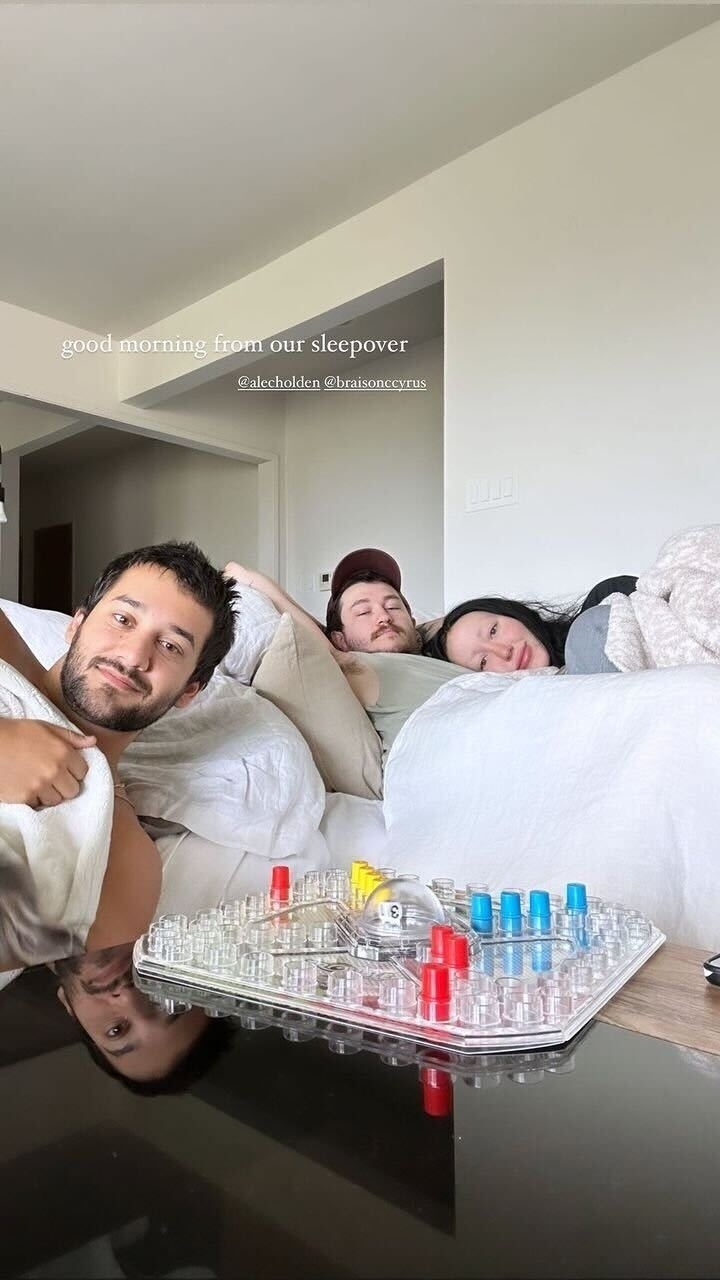 As Tish and Dominic's wedding weekend got underway, Noah posted several Instagram stories of herself and Braison hanging out at Walmart, including one that said that her older brother "flew out" specifically to see her.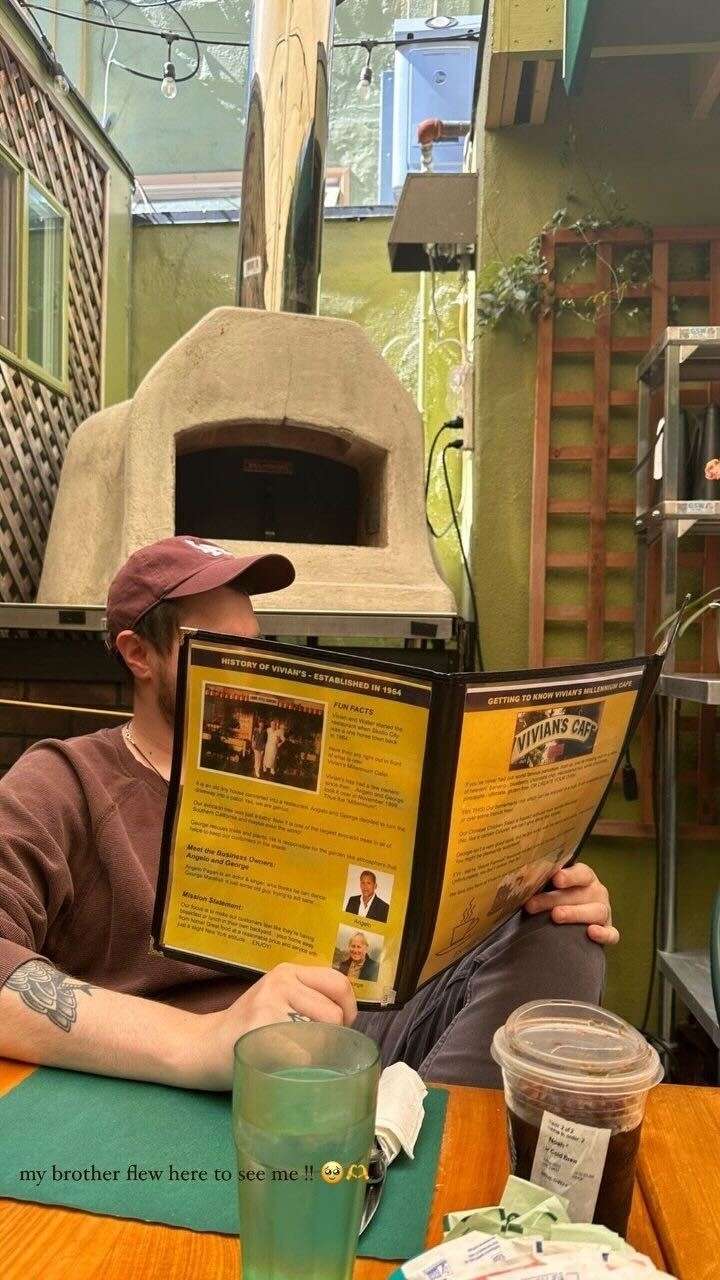 It also seemed like Noah was perhaps attempting to diss her mom by posting a photograph of her and Braison in which she's wearing a T-shirt with Billy Ray's face on it.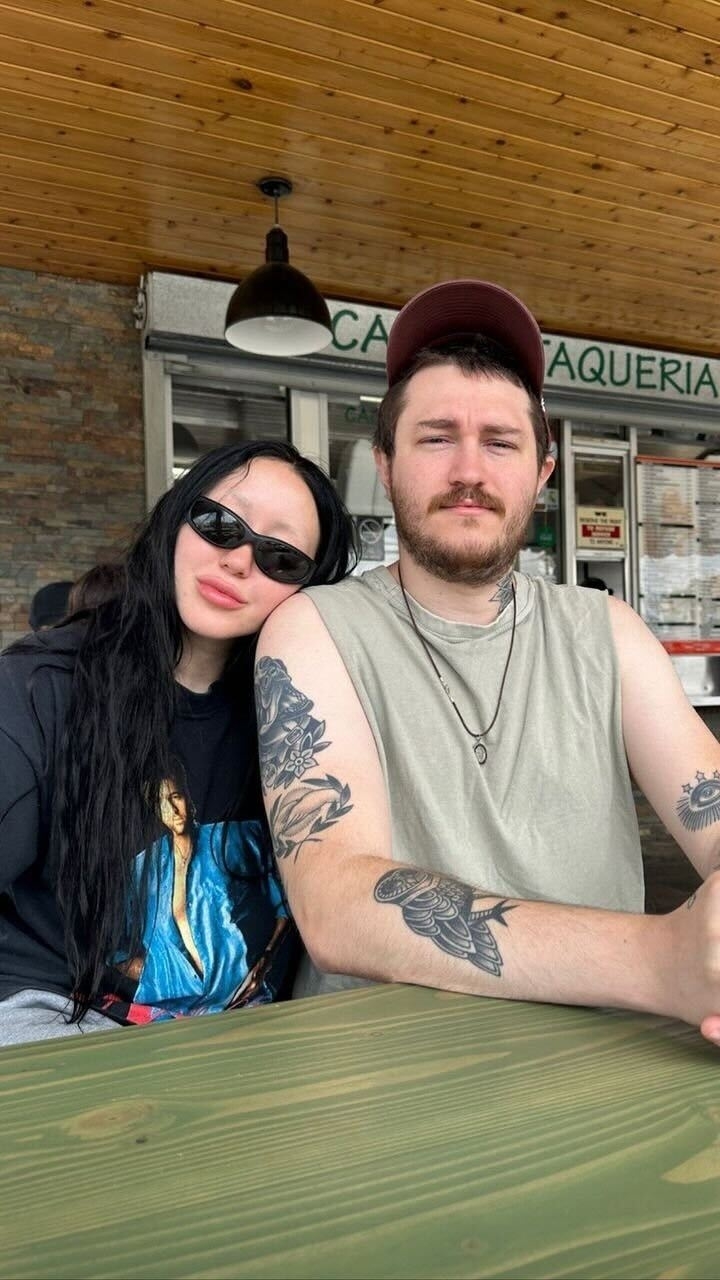 To make matters more interesting, Trace — who was at the wedding — appeared to bolster speculation of a divide between the Cyrus siblings on Sunday, by reposting an old photograph of himself, Tish, Miley, and Brandi on his Instagram story.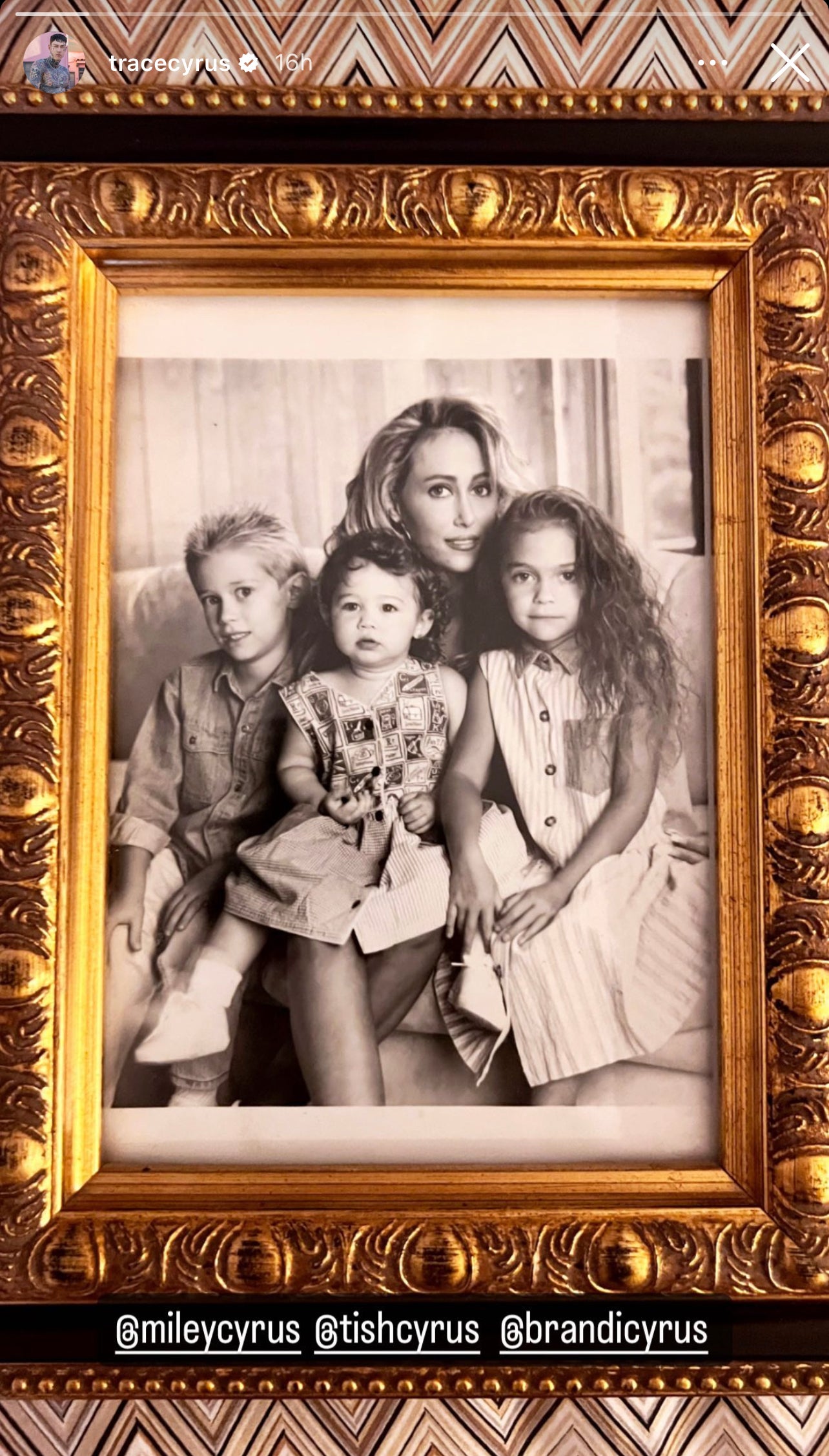 Notably, Tish reposted the throwback snap on her page too, further hinting that something's amiss.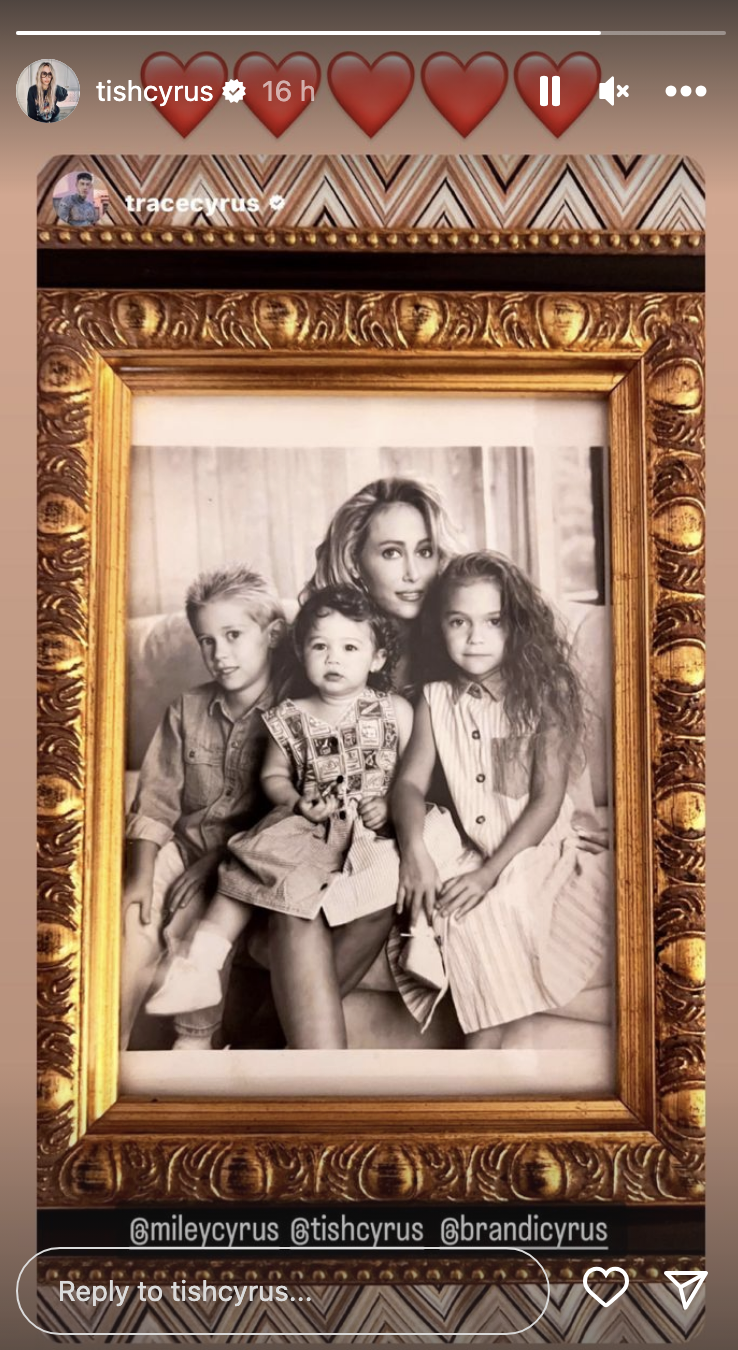 Of course, this isn't the first time the Cyruses have been rumored to be feuding.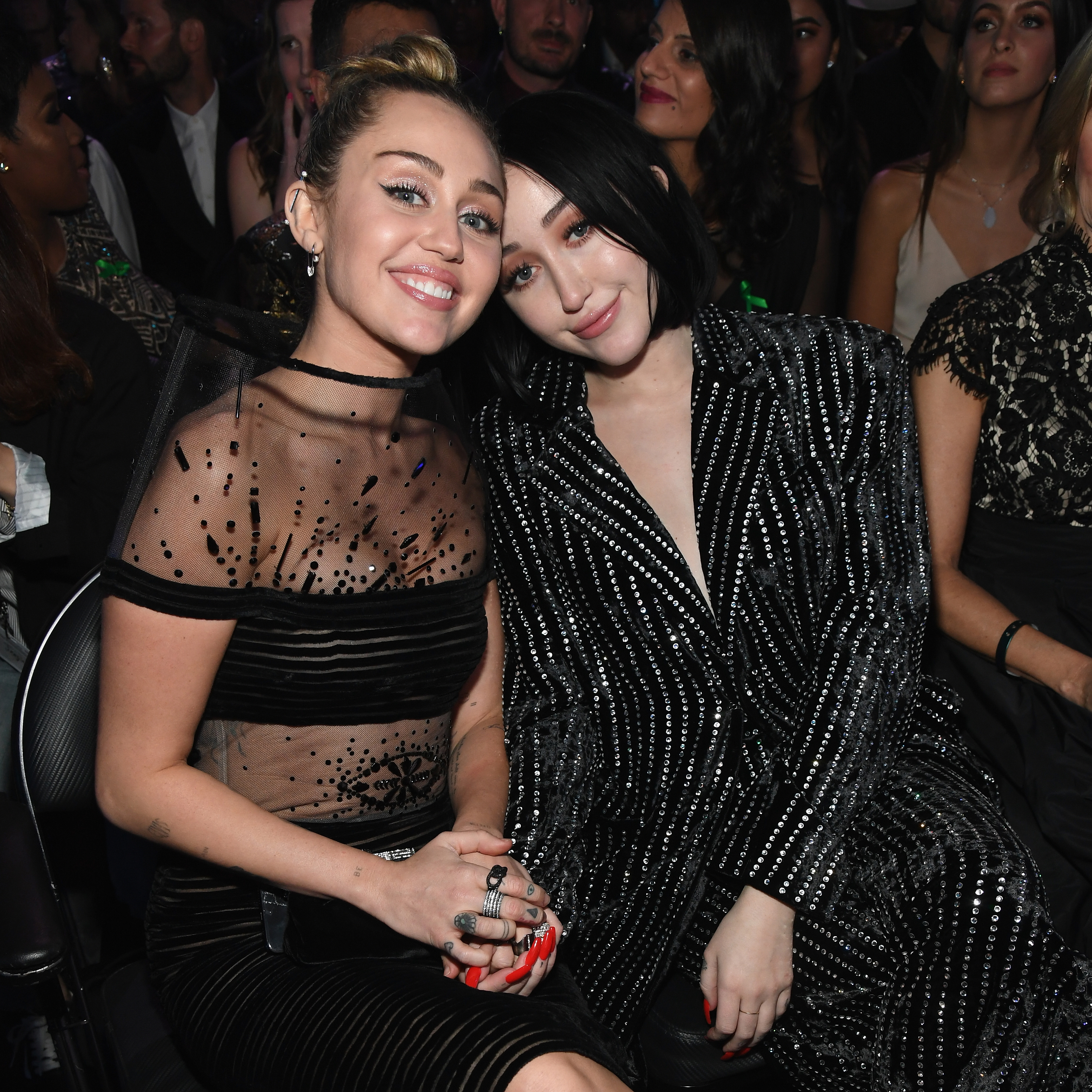 After Tish filed for divorce from Billy Ray in April last year, fans noticed that Noah seemingly blocked her mom on Instagram, leading people to wonder whether she might be siding with her dad amid the split.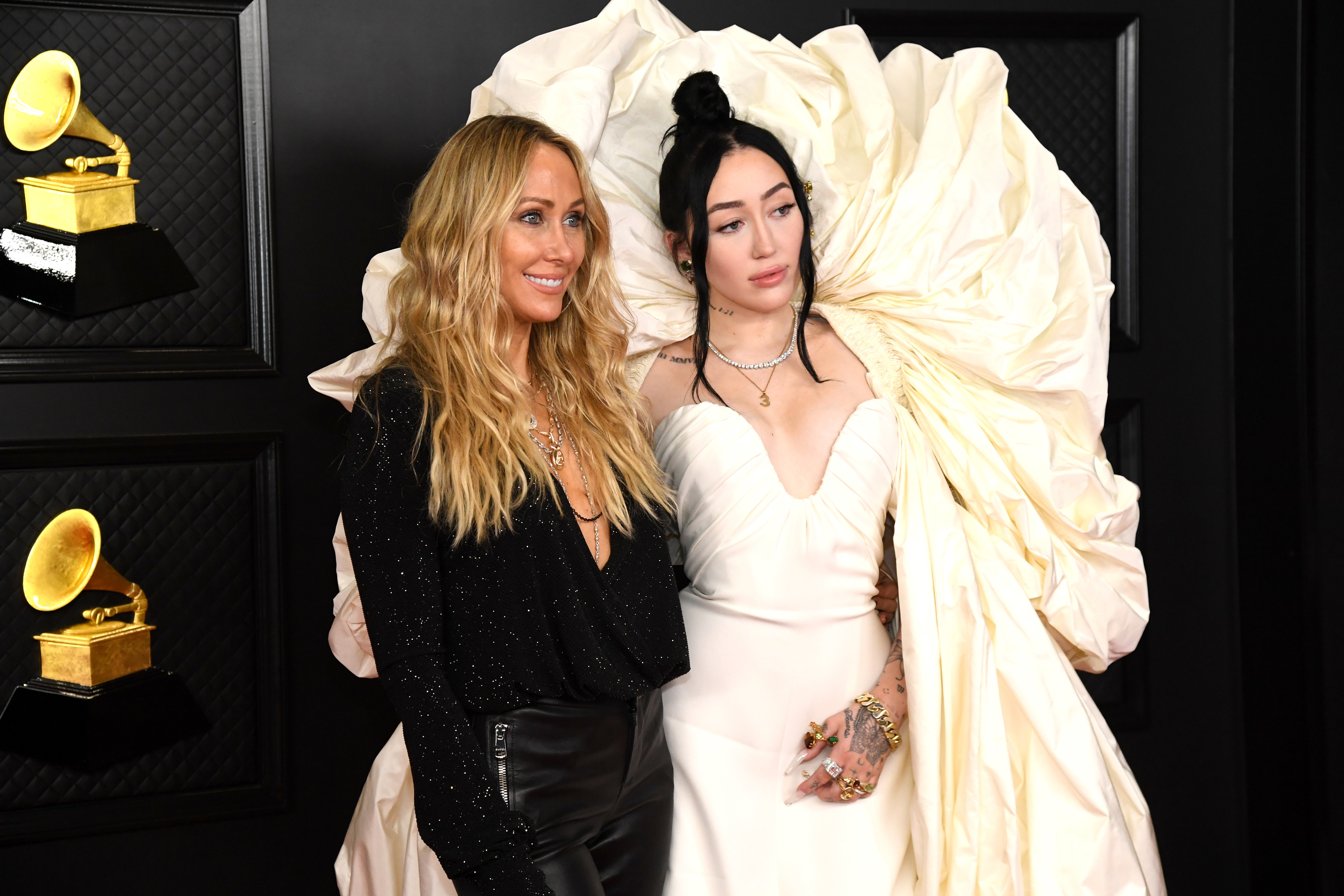 In spite of this, Noah and Tish seemed to have rekindled their relationship, and they both follow each other on the platform.
The last time that Tish posted about Noah on her Instagram page was in February this year, so it's possible that the two ran into issues as her relationship with Dominic got more serious.
As for Braison, he does not currently follow Tish or half sister Brandi on Instagram.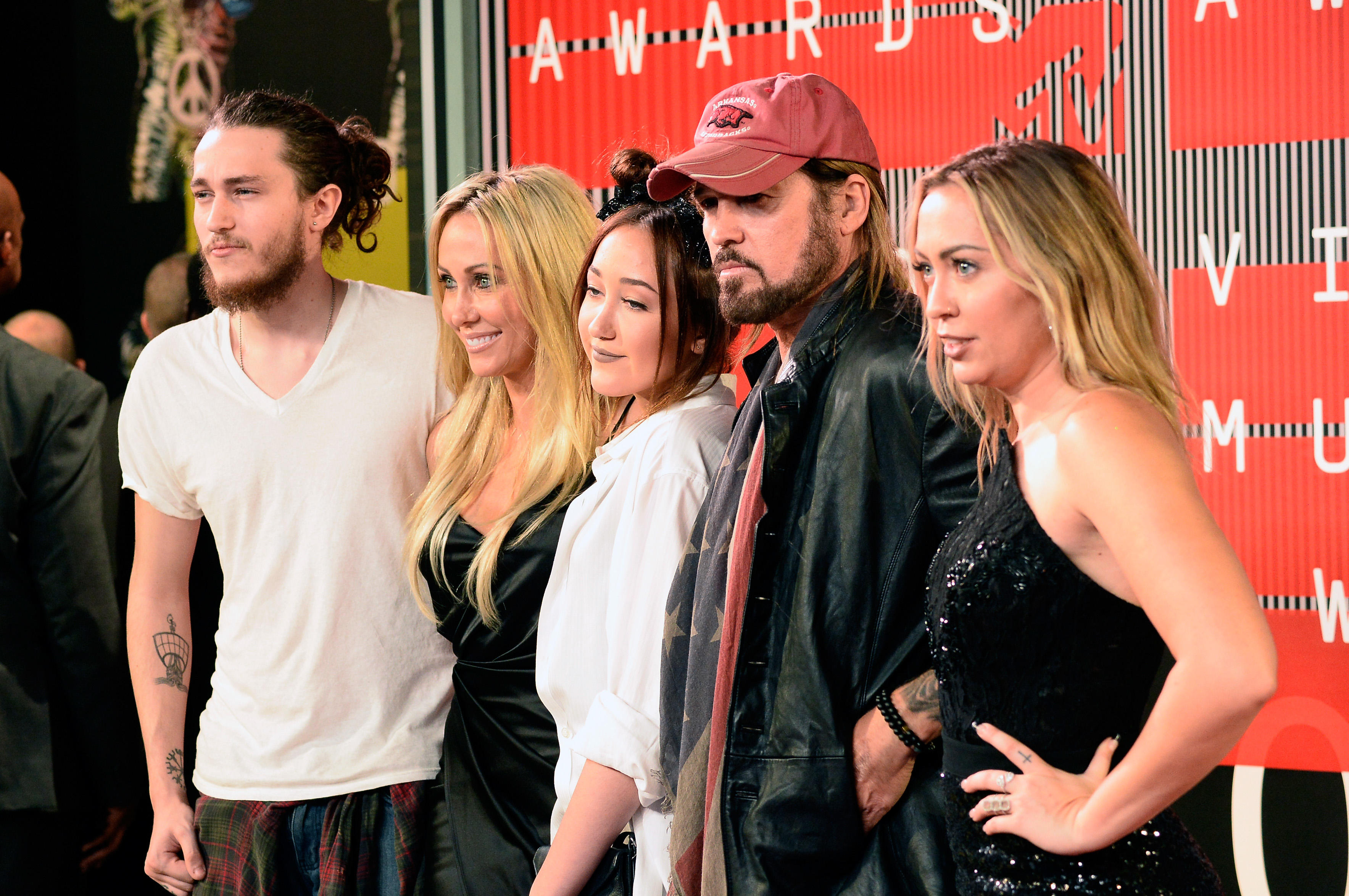 Fans of the family have said that Braison and Noah's absence from Tish's wedding "speaks volumes" about the current nature of their relationship.
Aside from Trace's Instagram story, the family hasn't directly commented on the situation. We'll be sure to let you know if they do.