In case you've missed it, the 53-year-old actor spoke more candidly than ever before about his struggles with drug and alcohol addiction in his new memoir, Friends, Lovers, and the Big Terrible Thing.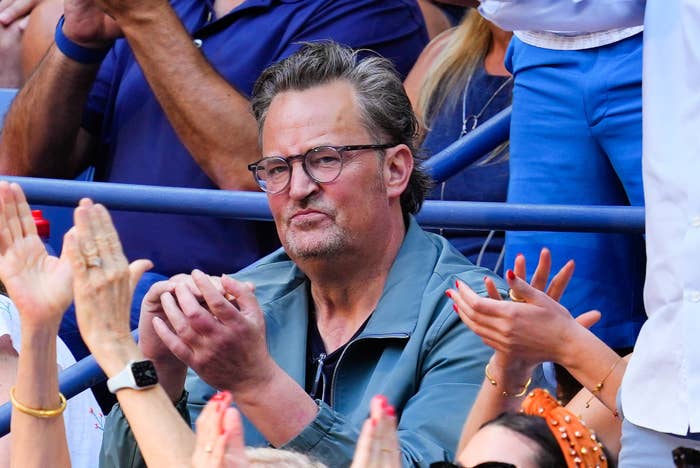 In the book — which was named a New York Times No. 1 bestseller — Matthew recalls how his addiction developed around the time he was cast as Chandler Bing in Friends, revealing that it caused severe medical complications throughout the decade the show was shot between 1994 and 2004.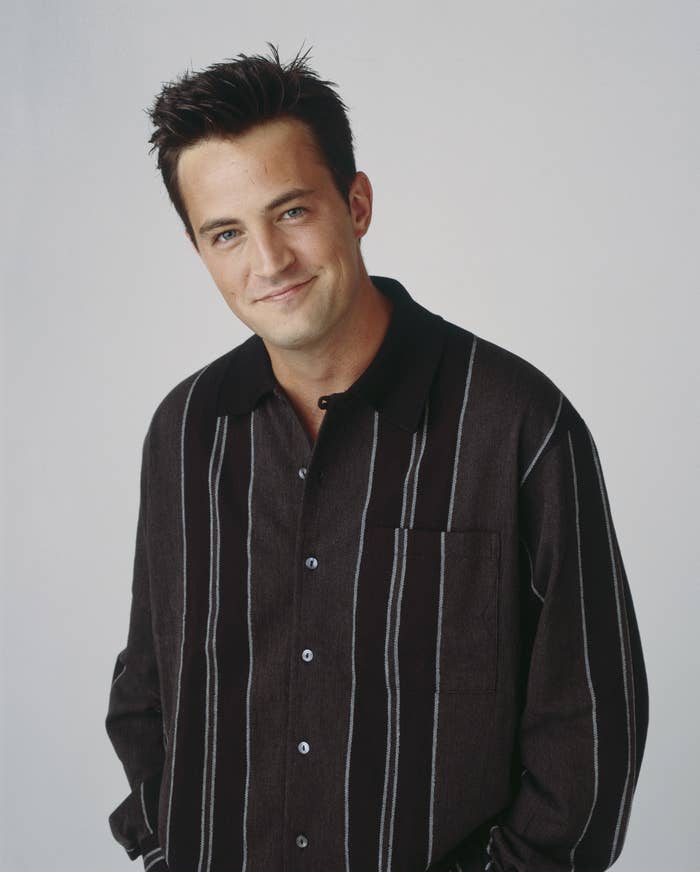 After the book's release last month, Matthew sat down with Tom Power for CBC and became visibly emotional while remembering how he quietly fought his addiction during filming.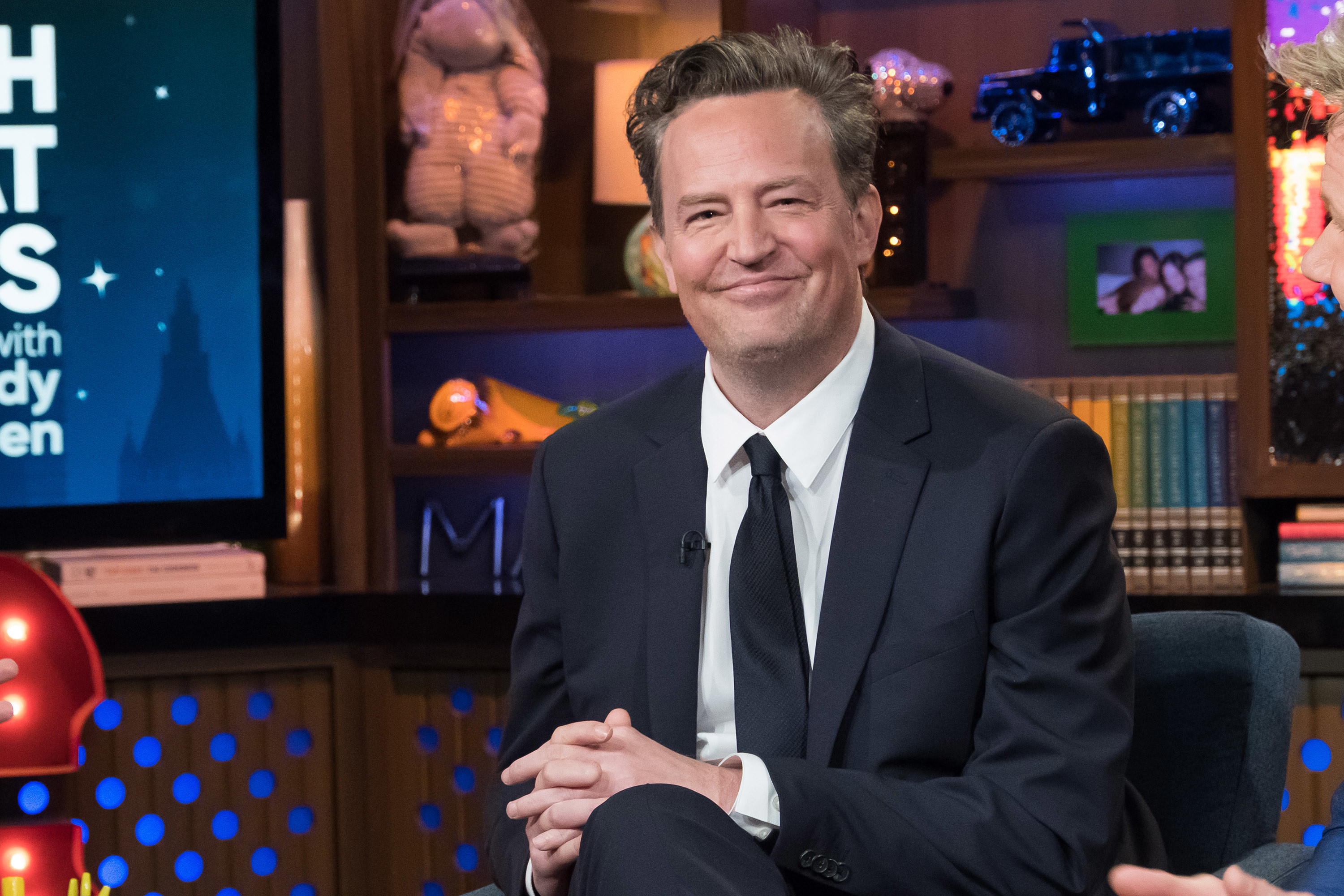 "I had a rule that I would never drink or do drugs while working," he said. "Because I had too much respect for the five people I was working with. So I was never wasted while working."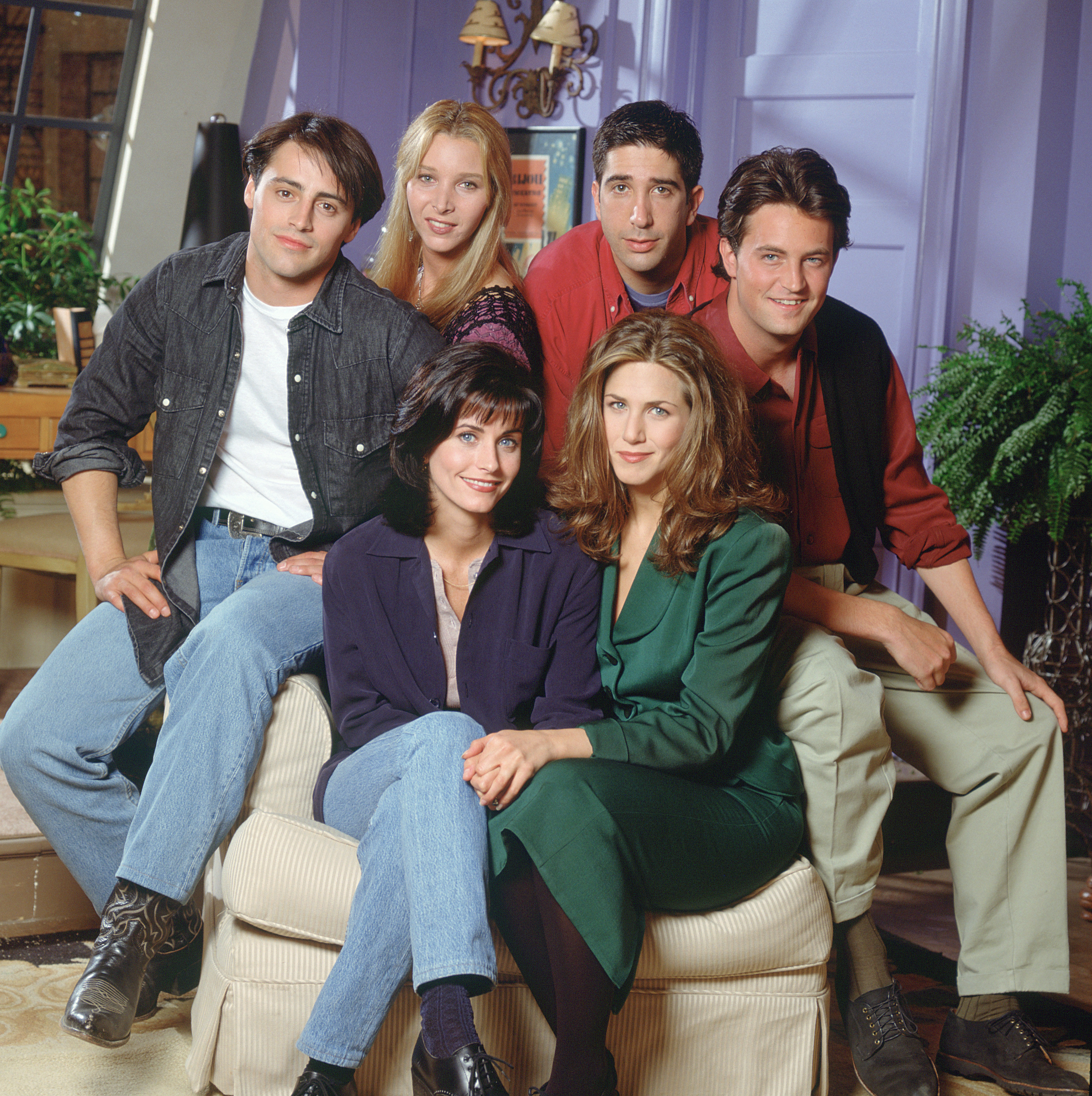 "But Chandler never changed," he added. "The writing never changed … It was my ability to pull off this addiction that I didn't understand."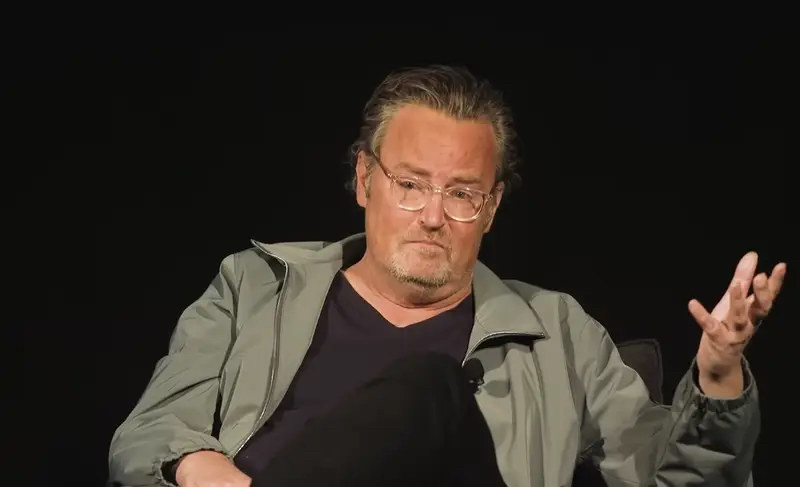 Speaking more specifically about his famous costars — David Schwimmer, Matt LeBlanc, Jennifer Aniston, Courteney Cox, and Lisa Kudrow — Matthew broke into tears saying that he felt it wasn't fair that their experiences were so different to his.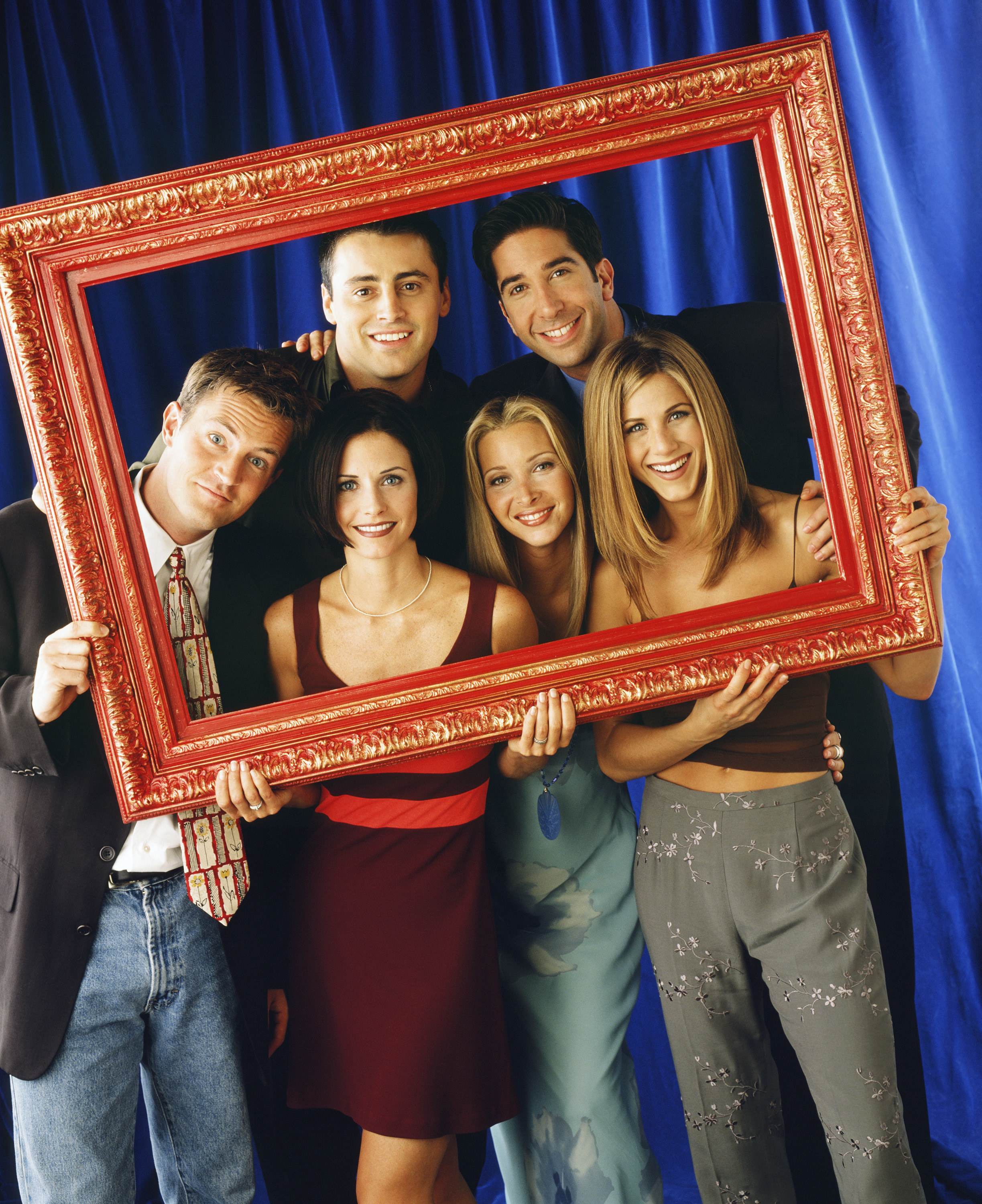 "It's not fair that I had to go through this disease while the other five didn't," he said. "They got everything that I got, but I had to fight this thing — and still have to fight this thing."
Having faced such difficulties while shooting Friends, it came as no surprise to hear that the actor was uncomfortable with rewatching the beloved series.
"I didn't watch the show, and haven't watched the show, because I could go, drinking, opiates, drinking, cocaine," he said. "I could tell season by season by how I looked. That's why I don't wanna watch it, because that's what I see."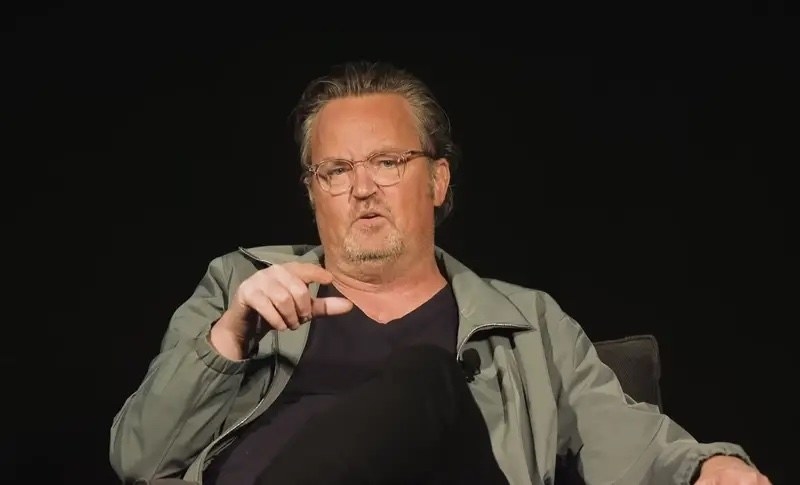 "I think I'm gonna start to watch it, because it really has been an incredible thing to watch it touch the hearts of different generations," he said. "I've been too worried about this, and I wanna watch Friends, too."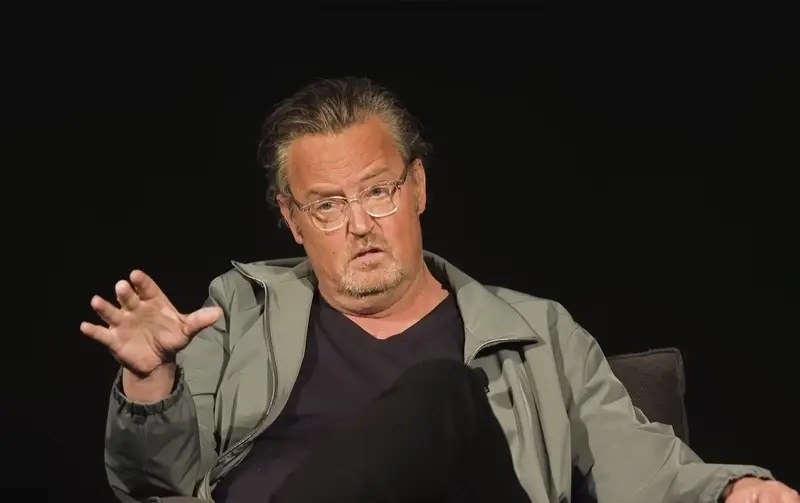 Now, just three weeks later, Matthew made another appearance on the Jennifer Hudson Show — in the very same lot that Friends was filmed all those years ago.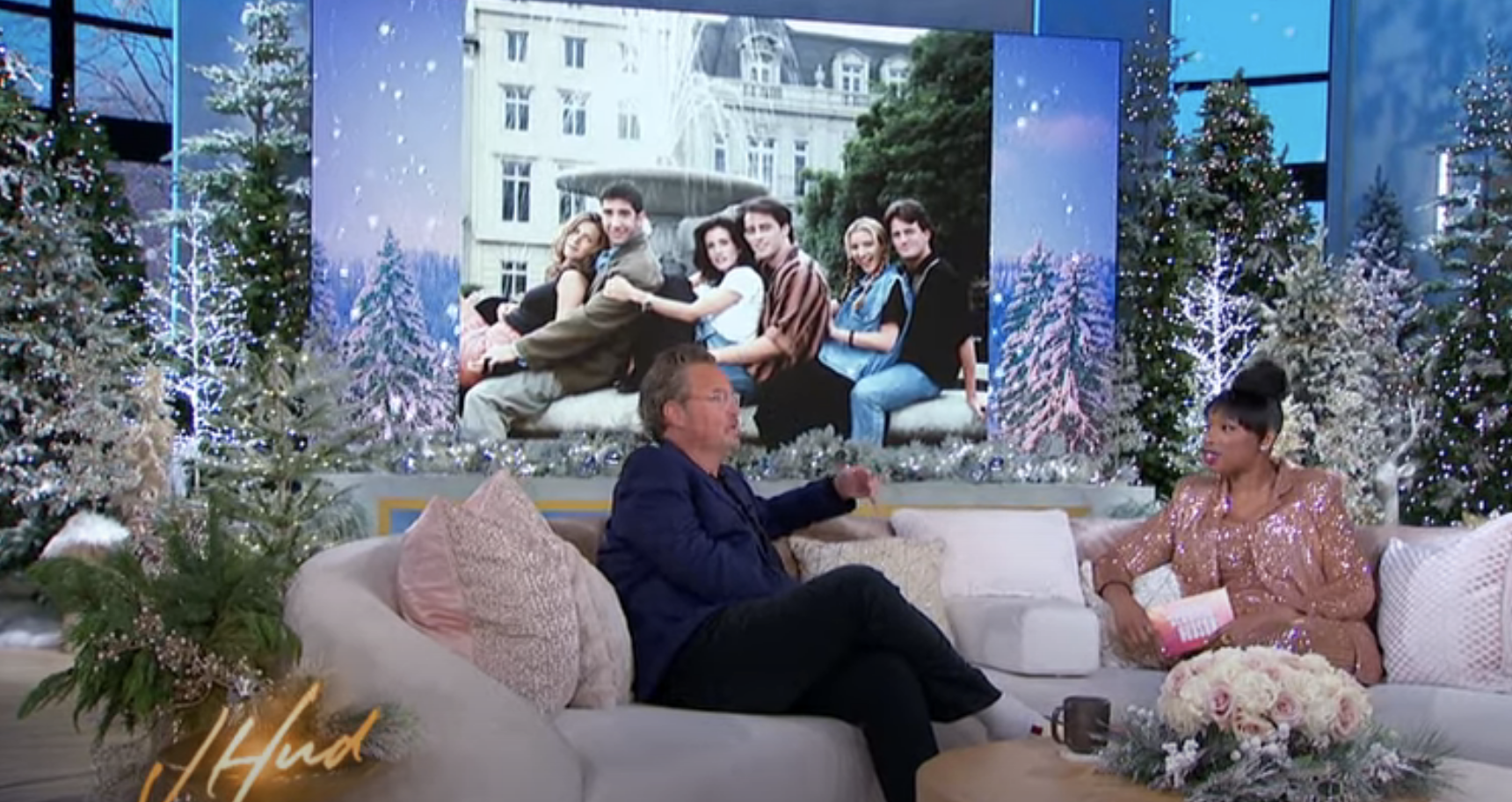 "How does it feel to be back?" Jennifer asked, prompting him to say it felt "incredible" to walk down memory lane.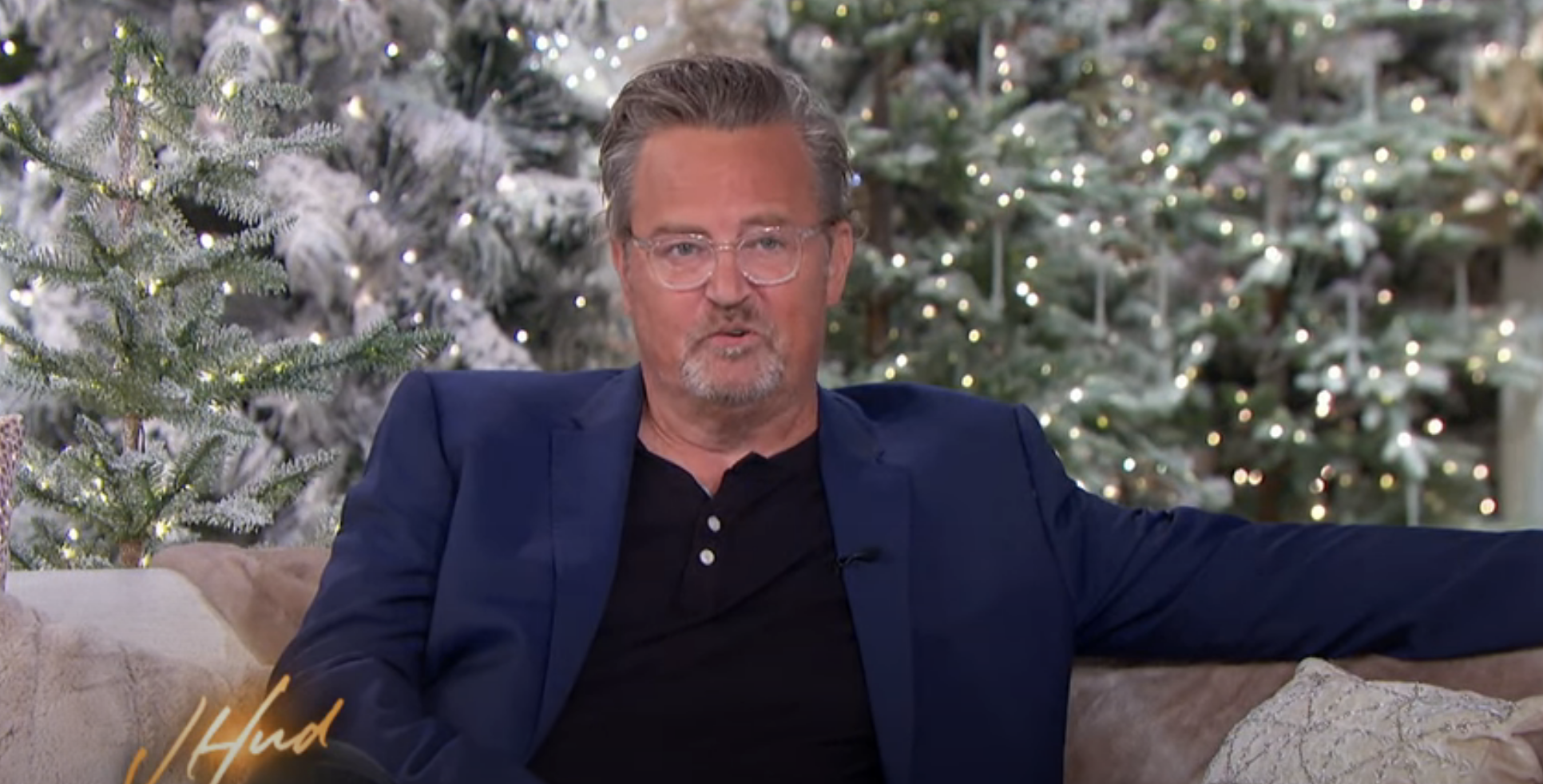 "Oh, it feels amazing to be back here," he began. "I drove here the same way that I did. … I was here for 11 years. It was incredible driving here and, you know, I miss everybody. … We just had such a good time."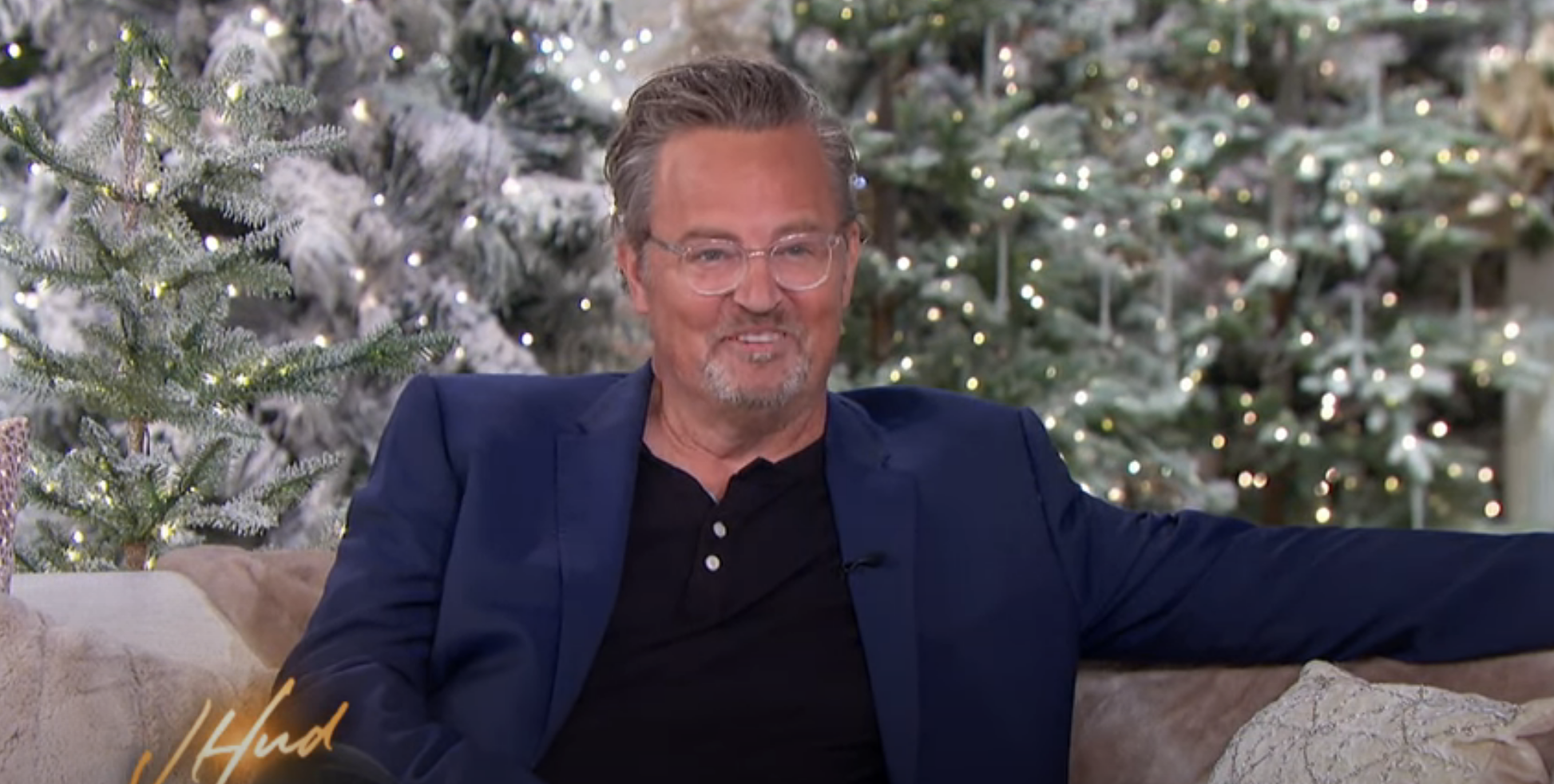 The pair went on to talk more about Friends, with Matthew revealing that he's started rewatching it.
"I watch it a little bit," he said. "I don't watch it that much because sometimes it's painful to watch because I was in difficult situations, and sometimes it's tough to watch for me."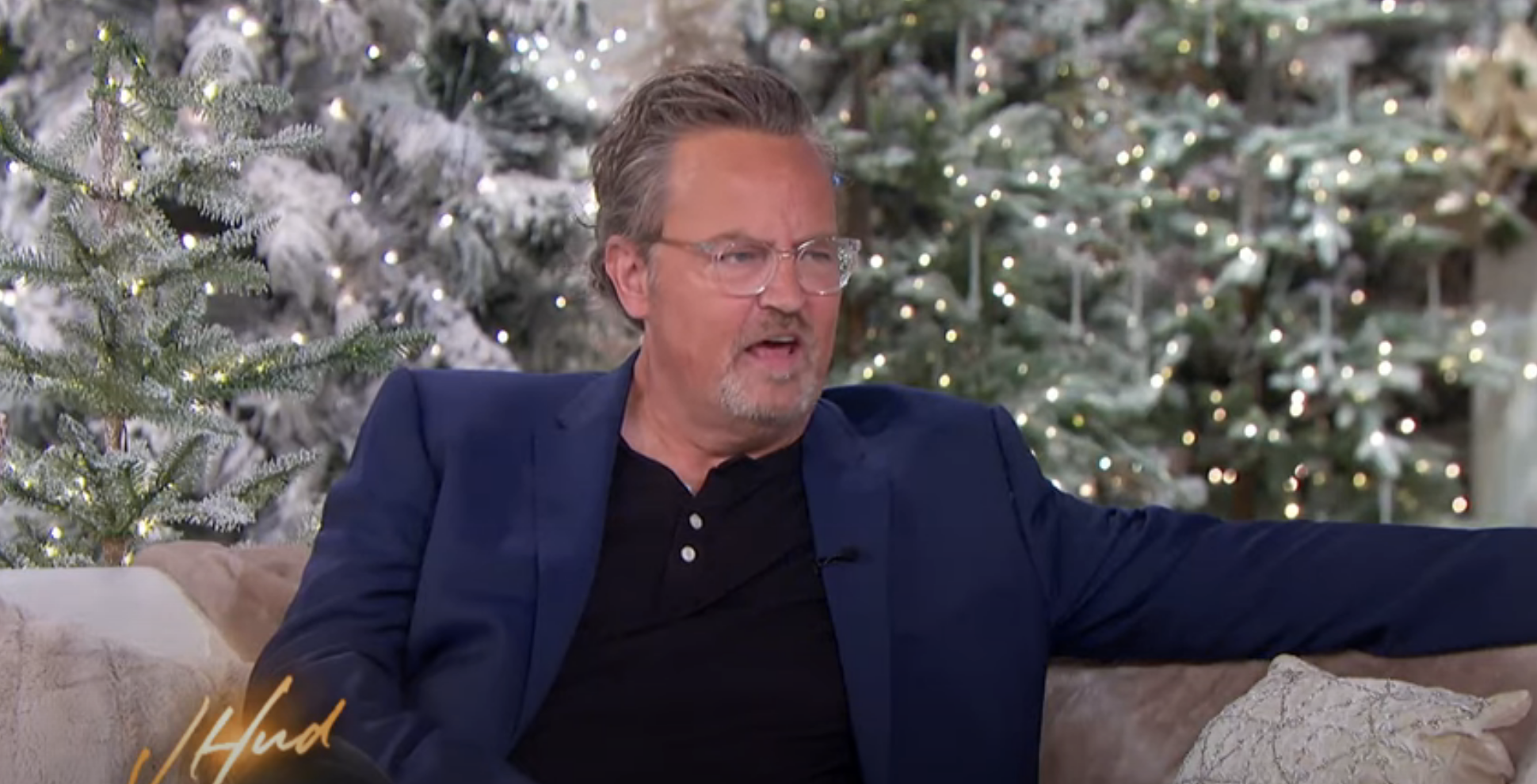 He added: "But I watch it sometimes, and it's definitely funny."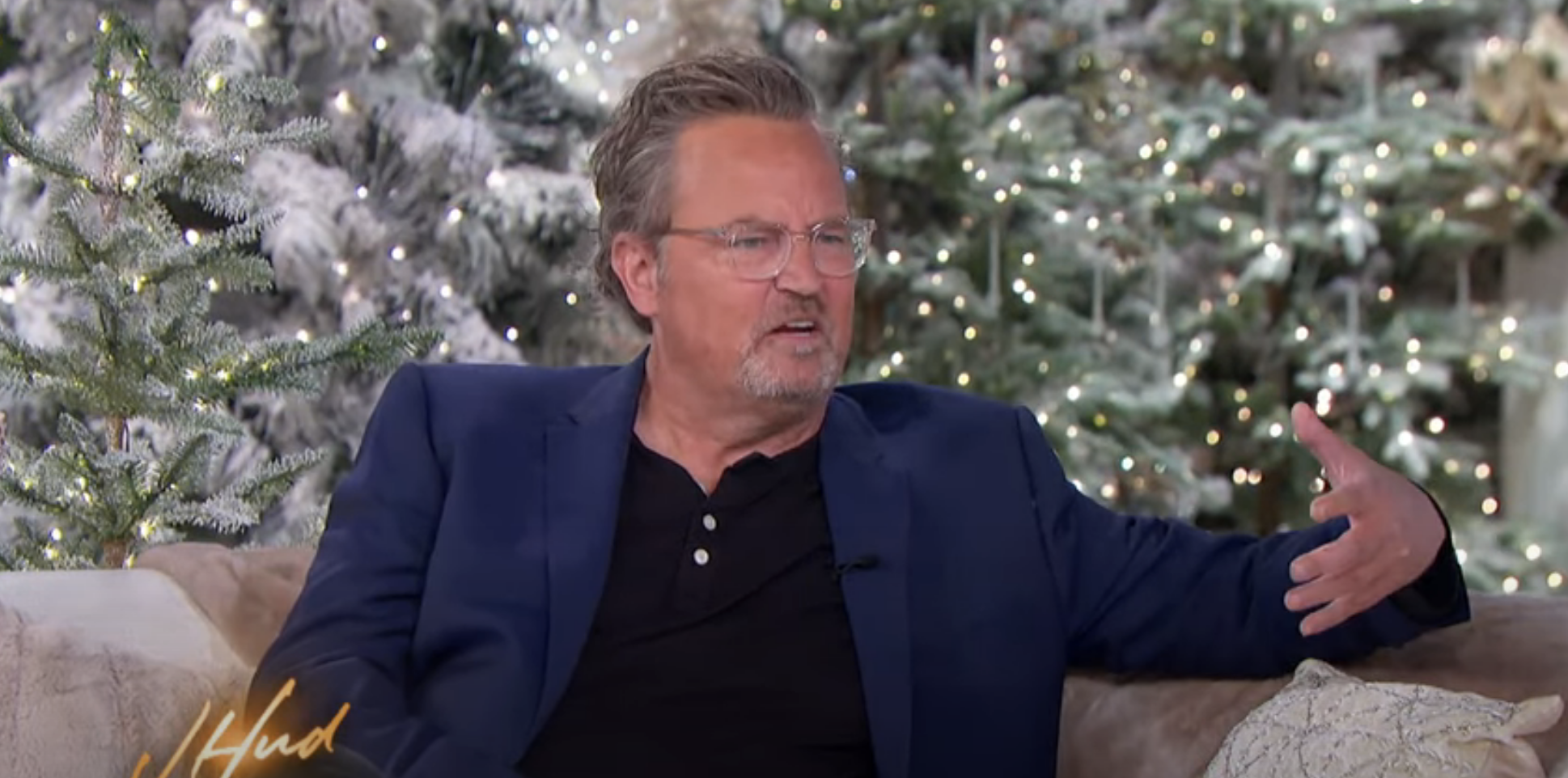 Both in his memoir and during the promotional tour, Matthew recalled specific episodes that were particularly difficult to film, namely the show's iconic finale in 2004.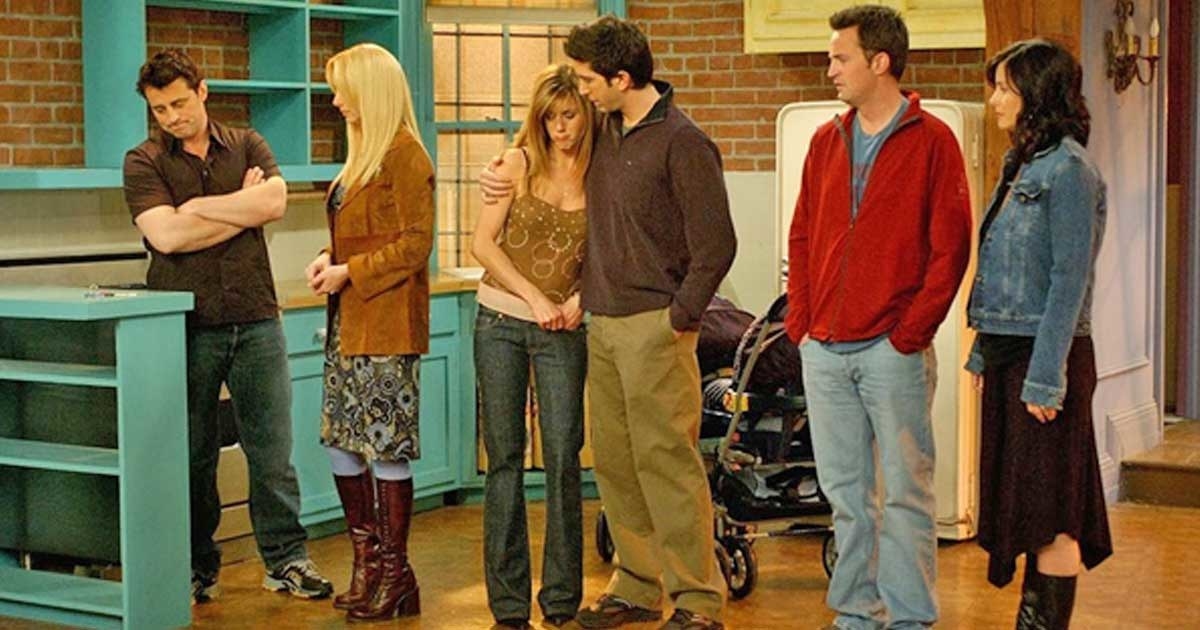 Reflecting on the day it was shot, Matthew wrote that his costars were overcome with emotion, but he felt "numb."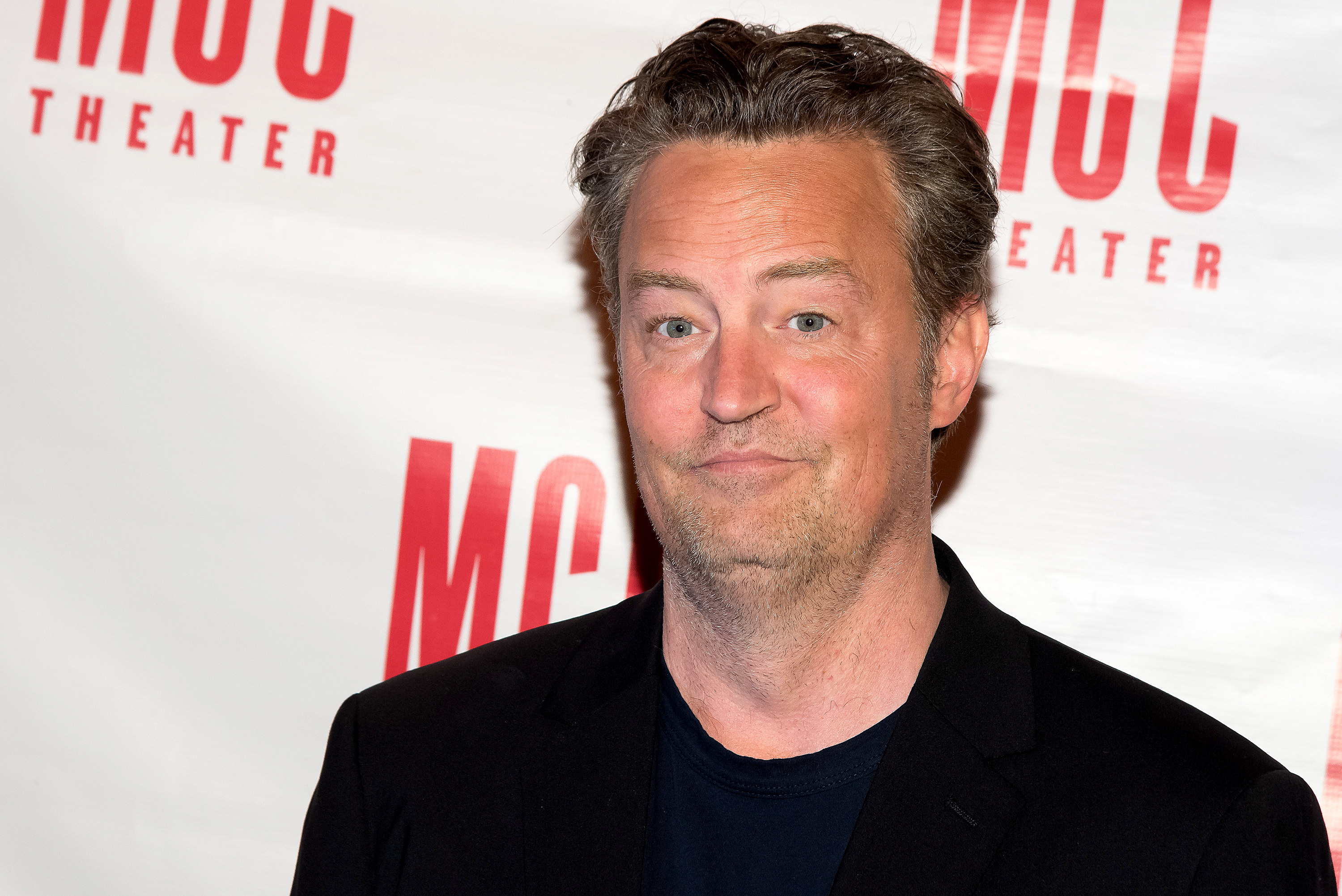 "Jennifer Aniston was sobbing — after a while, I was amazed she had any water left in her entire body. Even Matt LeBlanc was crying," he writes. "But I felt nothing."
He continues: "I couldn't tell if that was because of the opioid buprenorphine I was taking, or if I was just generally dead inside."
Matthew is now happily sober and opened up to Jennifer Hudson about what he's learned from the tumultuous journey.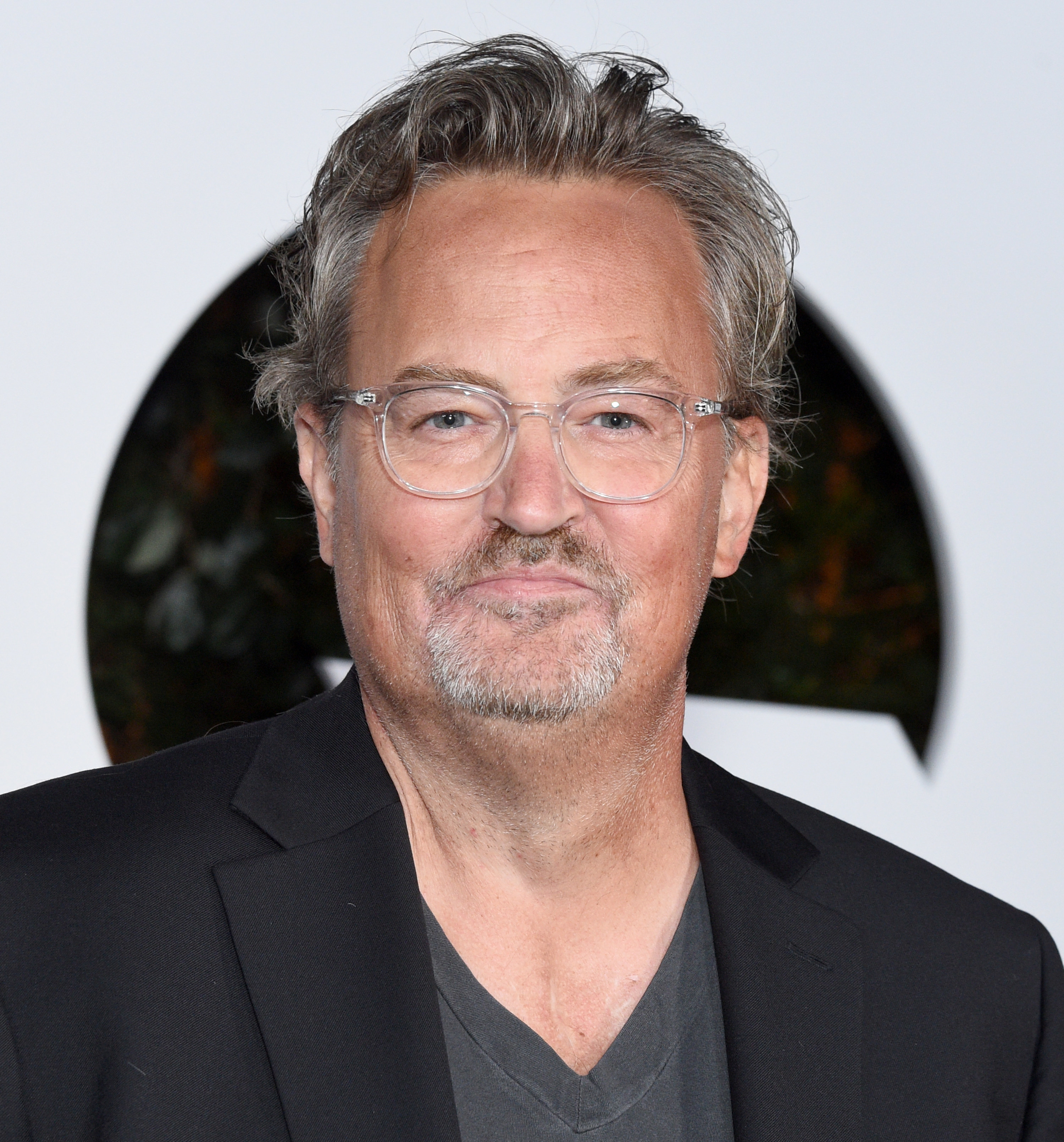 "If all your dreams come true, that doesn't fix the inside, that doesn't fix it," he said, revealing that had prayed at a young age for God to make him famous.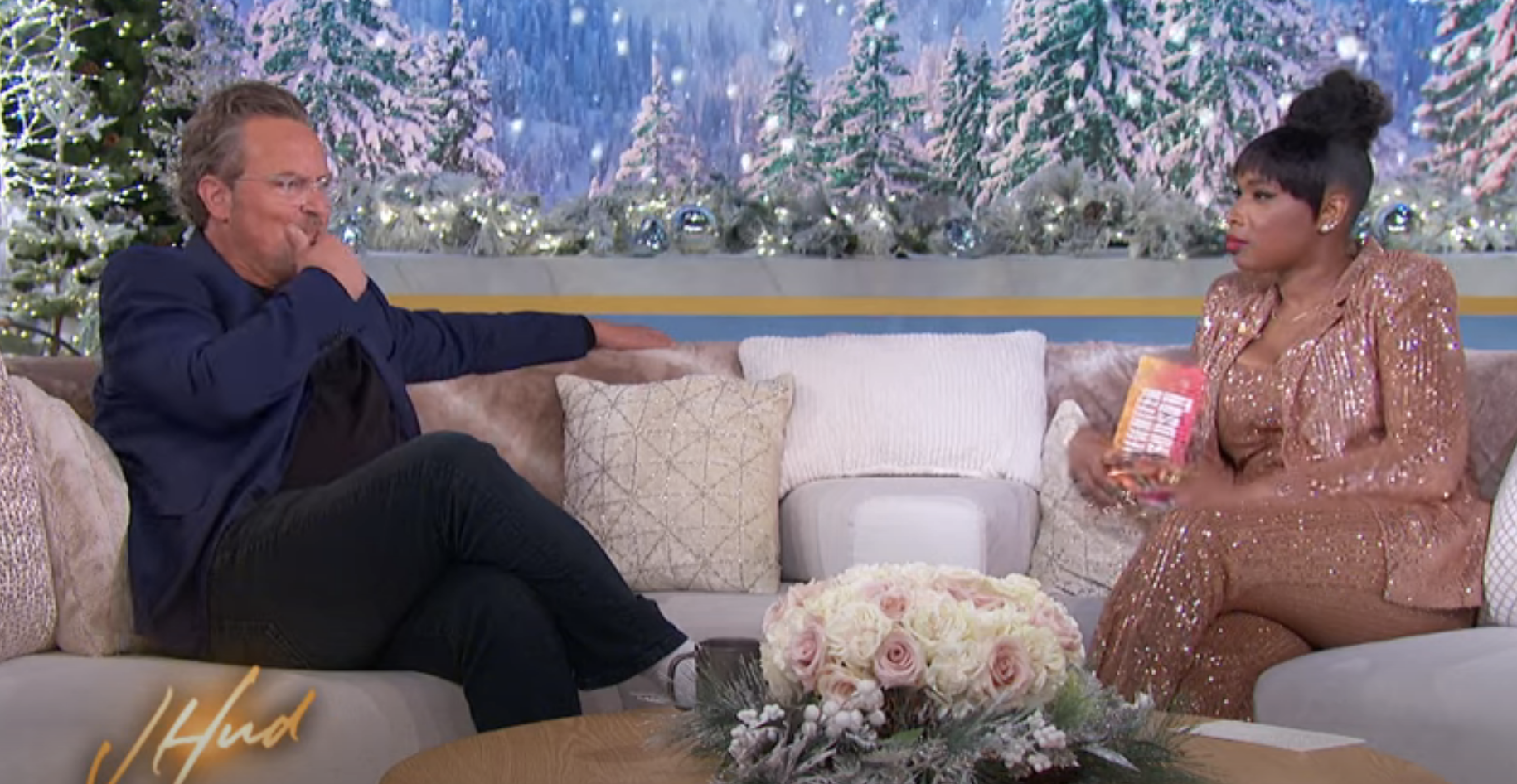 "I had to find other things, and what I found was helping people and helping people on a grand scale sometimes, because I was fortunate enough to be on that show," he said. "And you see the light come on in their eyes and they start to come to life because of stuff you've said, and that's the dream."