When the major showbiz awards roll around each year, we've come to expect that even the most widely celebrated projects might miss out on some well-deserved nominations.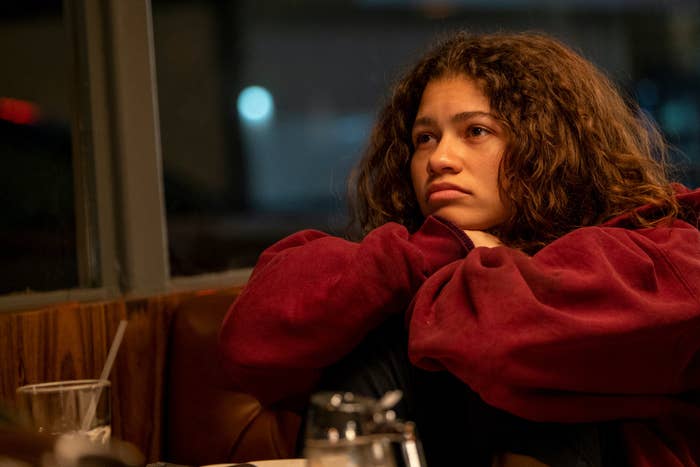 And this year's Emmys appear to be no different, with a long list of shows and standout performances noticeably absent from the lineup of the 2022 nominees.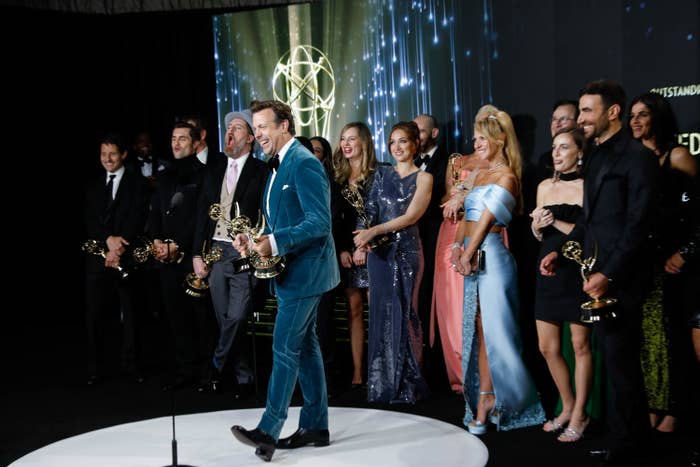 Among the snubs, fans have expressed arguably the most shock at the lack of nominations awarded to the NBC drama This Is Us, which received only a single nod from the Television Academy.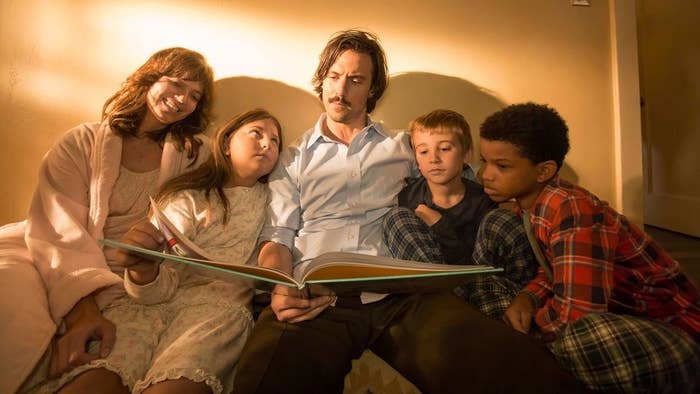 The show's sixth and final season, which aired earlier this year, received rave reviews from viewers and critics alike, with many quick to assume that several of the leading actors would earn nods for their stellar performances.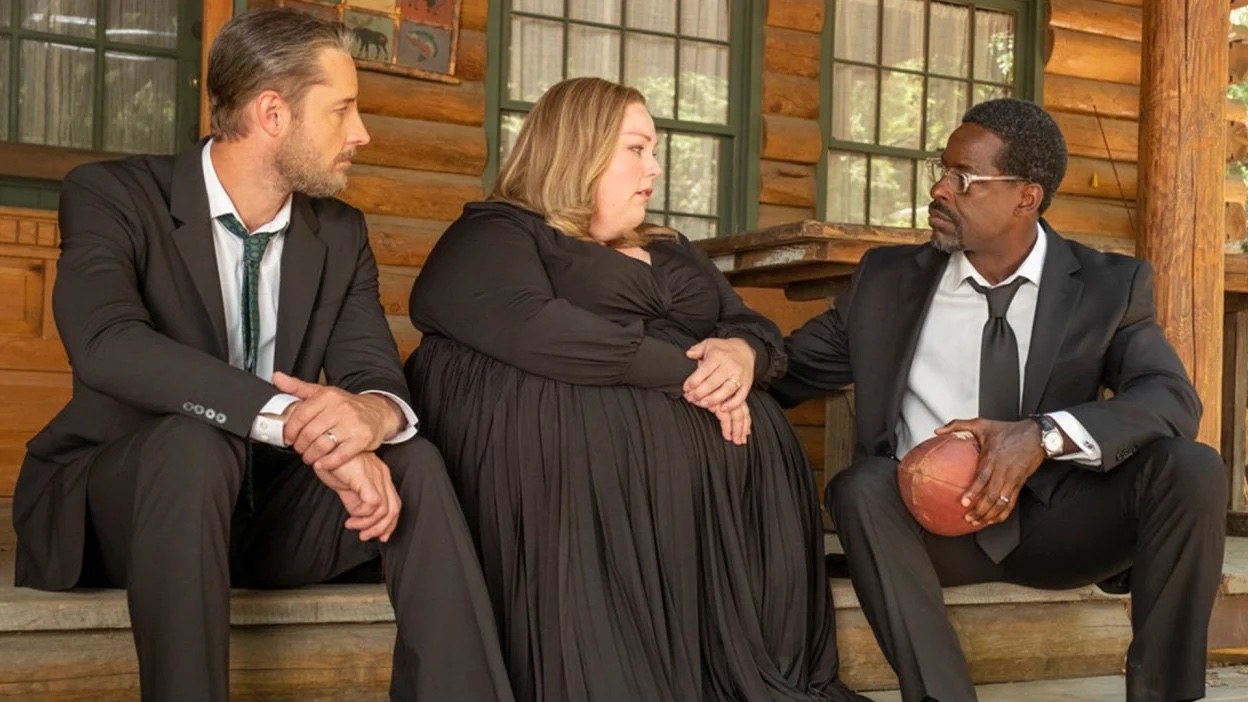 Mandy Moore was among those expected to be recognized for her work in the family drama's final season and didn't shy away from expressing her disappointment that the show was overlooked.
"Do I wish our show was recognized in what I think was its finest hour? Sure," Moore wrote on her Instagram story shortly after the nominations were announced.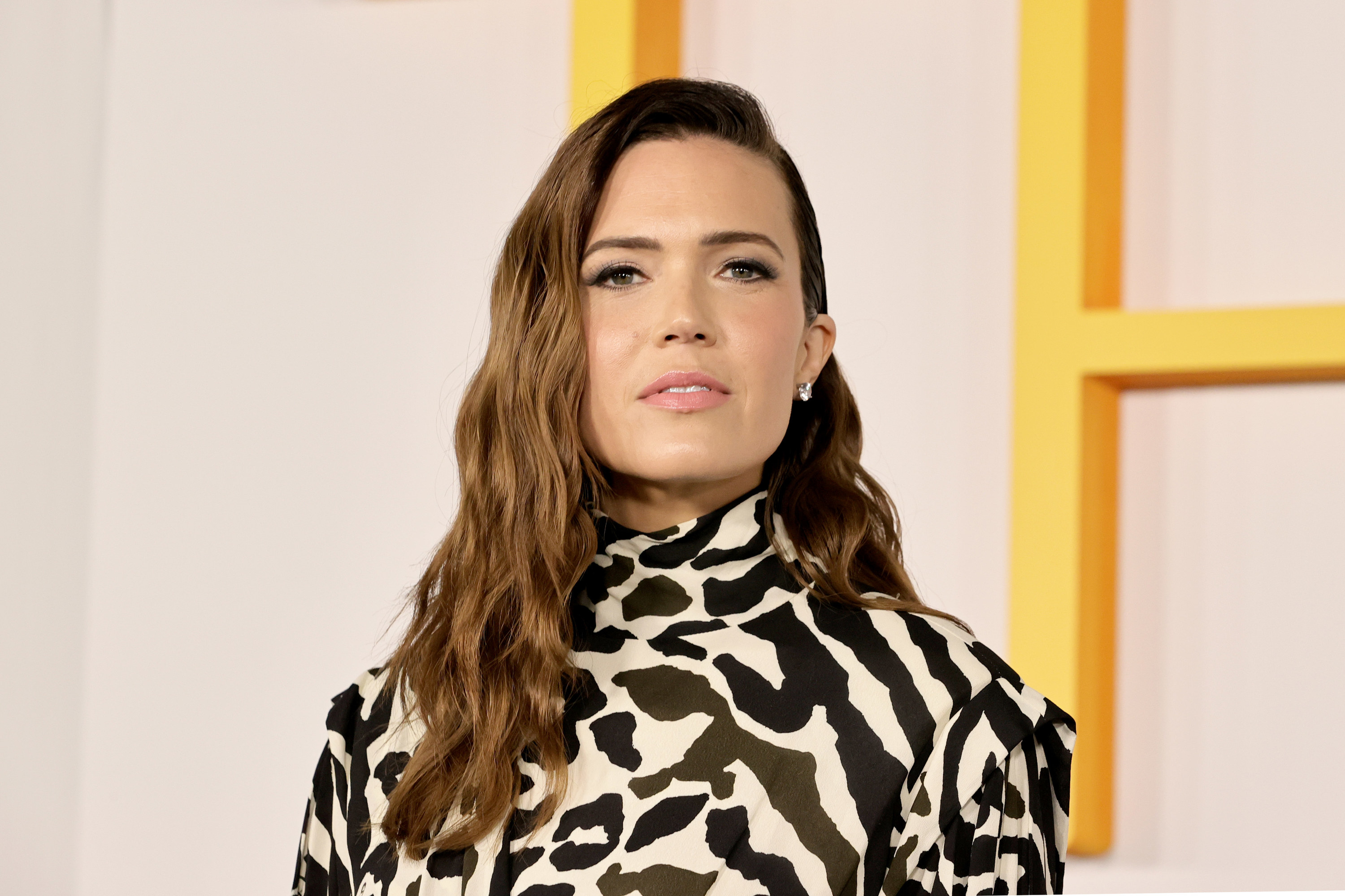 "And Dan Fogelman's brilliant writing for 6 seasons (hello THE TRAIN)? Ken Olin's impeccable direction? Our insanely, wildly talented cast and crew? Yah….," she told followers, before going on to make it clear that the show's "incredible legacy" will remain unscathed.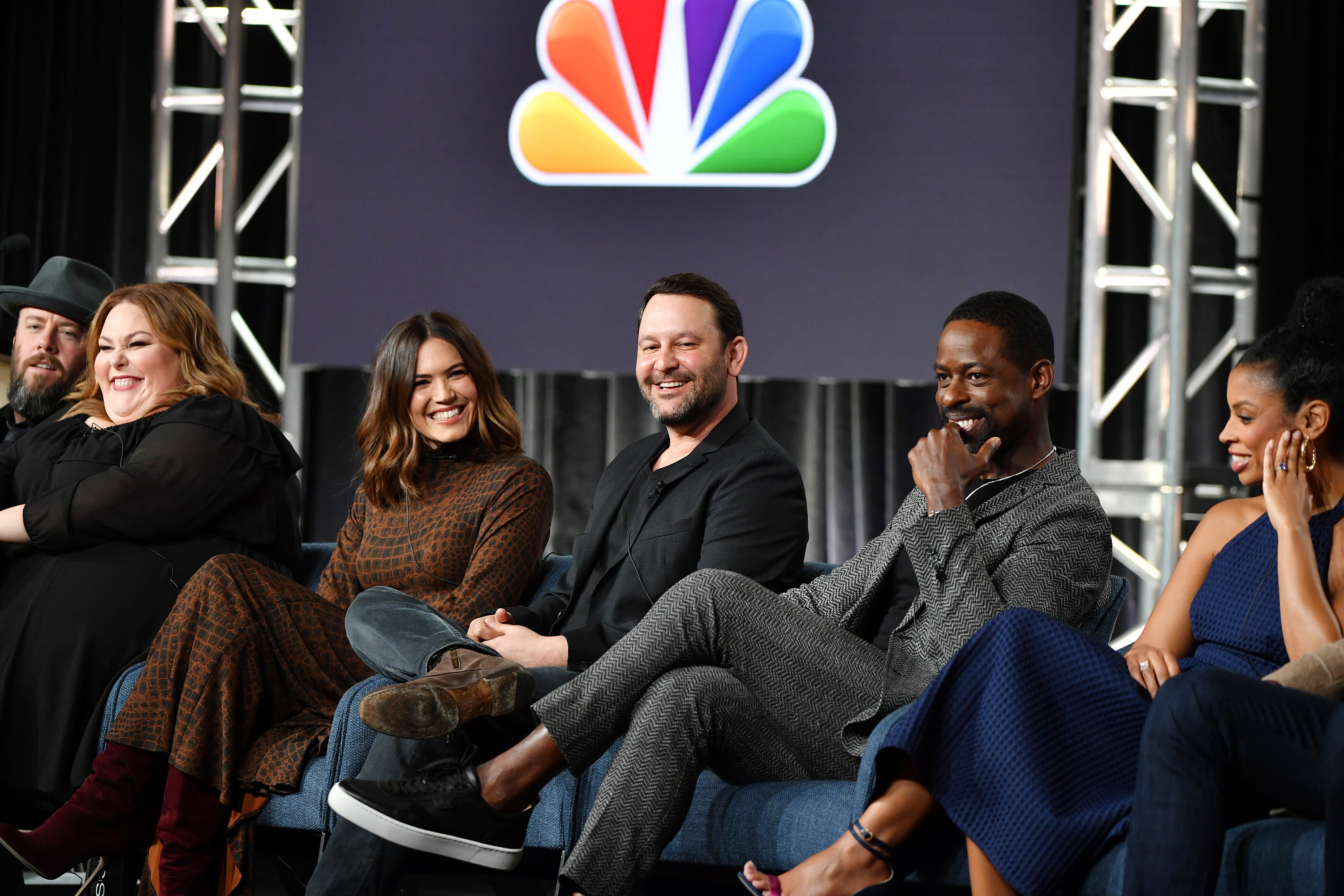 "Nothing can take away what our show meant to SO MANY (us included)," she continued. "That's an incredible legacy to be a part of. I will be grateful forever."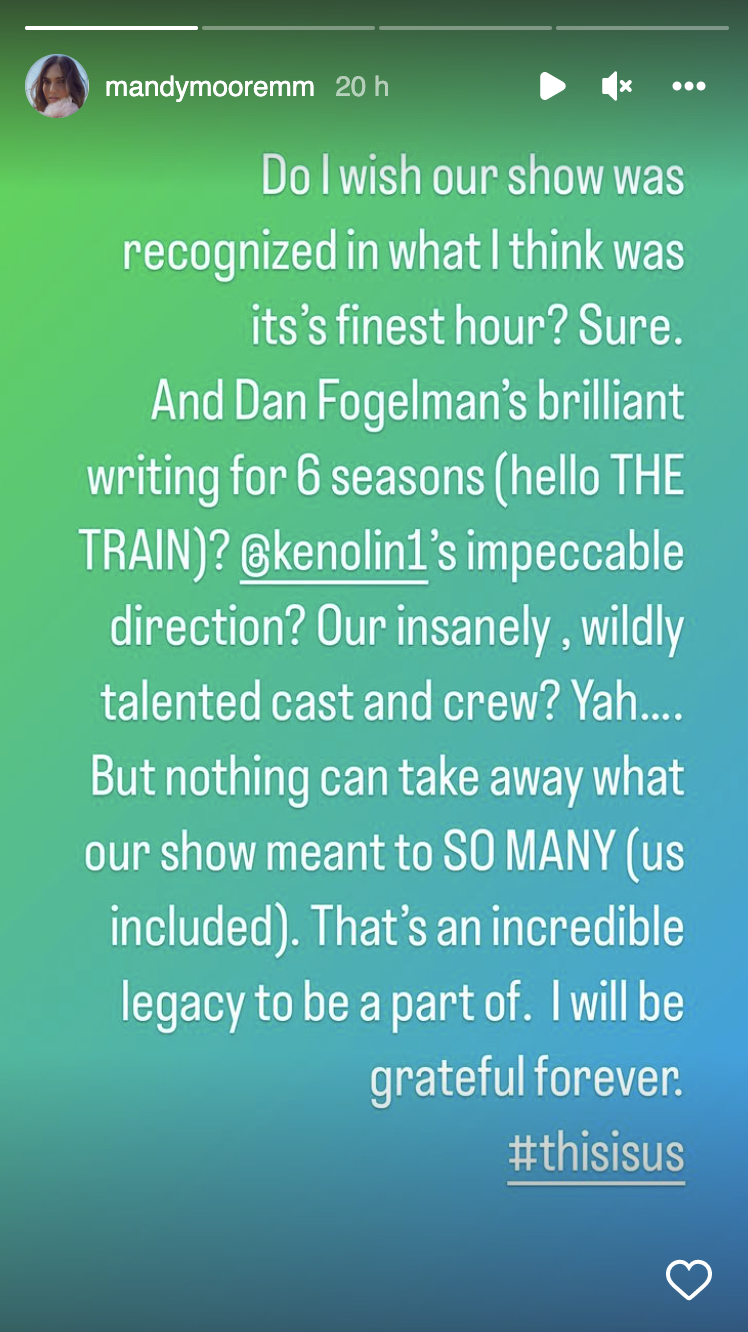 She also took the time to celebrate the show's one and only nomination for original music and lyrics for the song "The Forever Now," which happened to be cowritten by her husband, Taylor Goldsmith.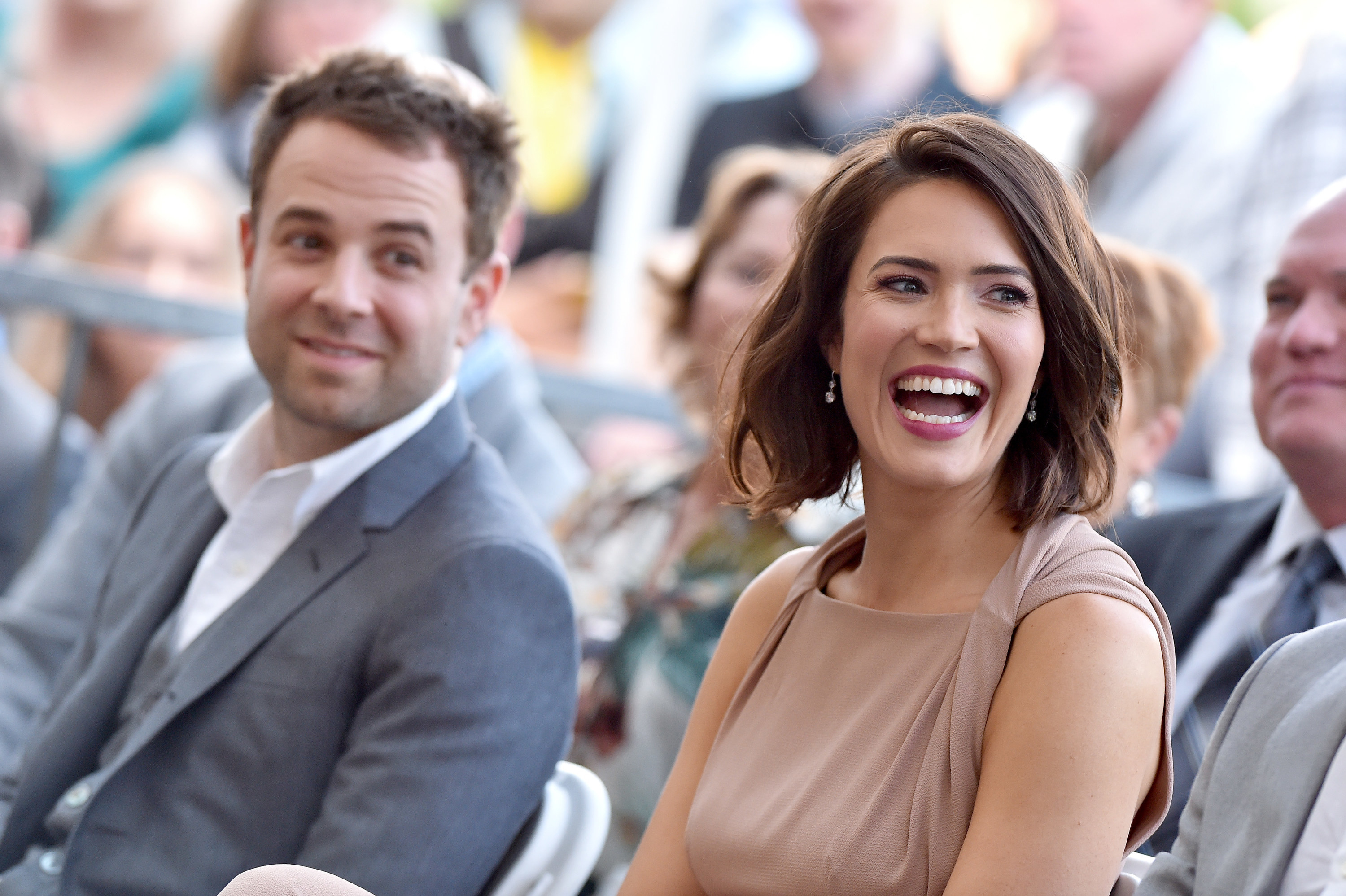 "So unendingly proud of [Siddhartha Khosla] and [Taylor Goldsmith] for getting an Emmy nom for their song 'Forever Now' on our final season," she said, later adding that she's a "proud wife."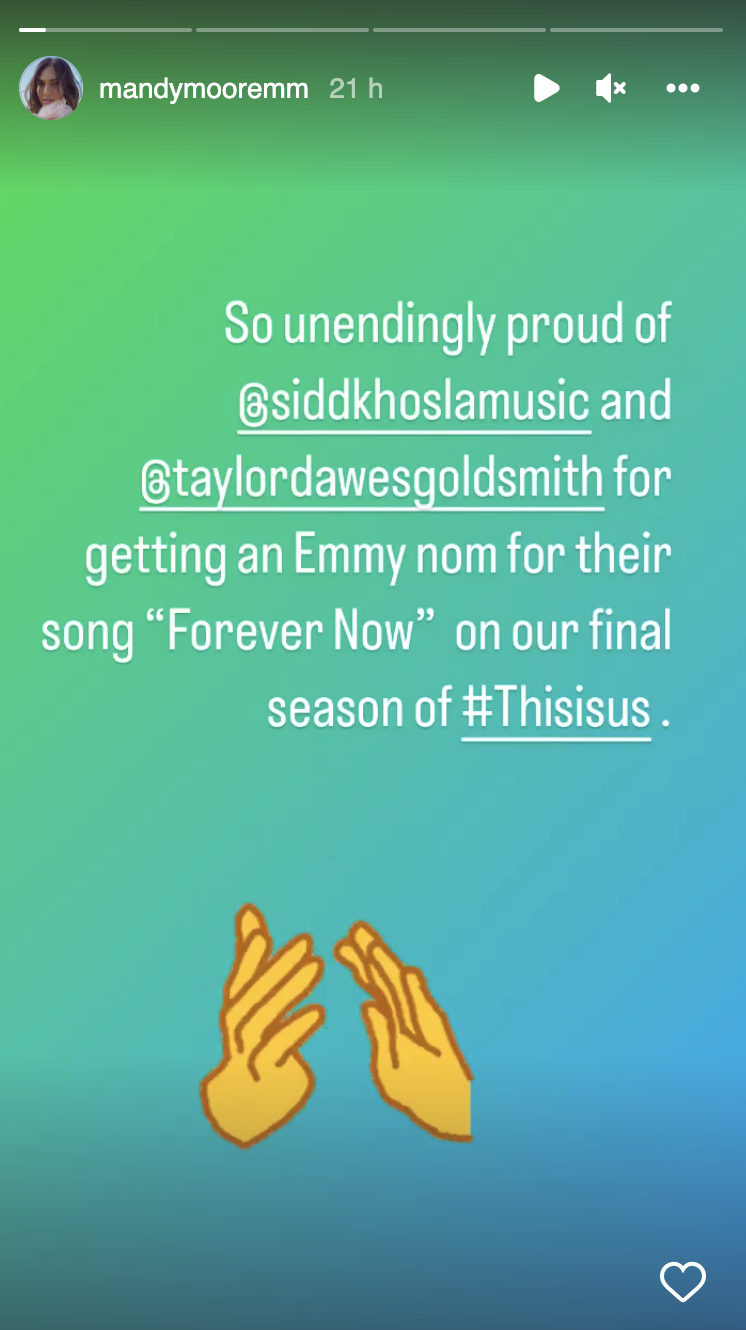 Moore's frustrations were later echoed by her costar Chrissy Metz, as well as the show's creator Dan Fogelman, both of whom posted on social media to sharing their thoughts on the snub.
Of course, This Is Us was not the only successful show to have shockingly missed out on nominations, with Black-ish — also off the back of its final season — nabbing only two nods.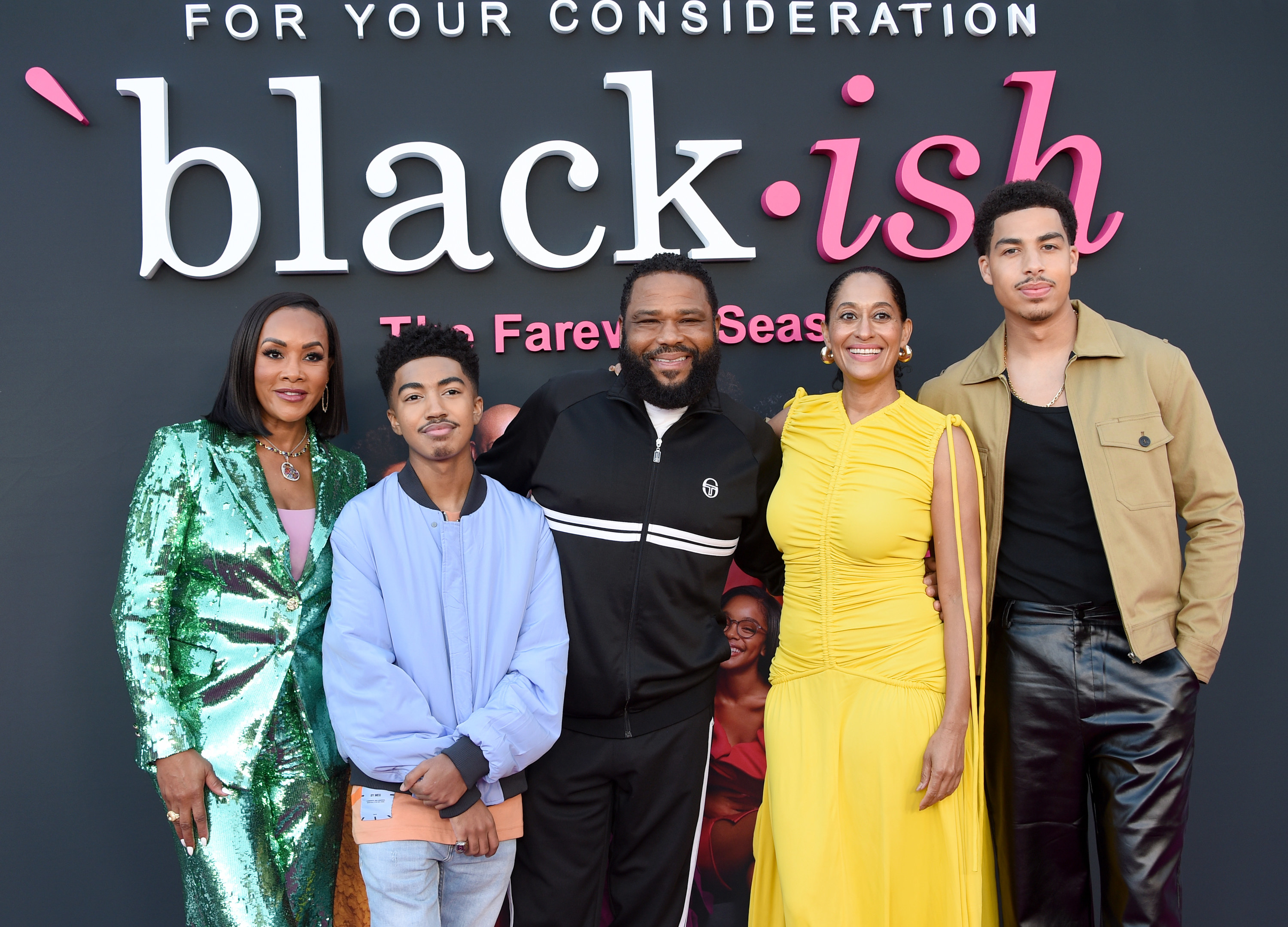 The show's leads, Anthony Anderson and Tracee Ellis Ross, were also expected to be honored in the acting categories, but were ultimately not recognized.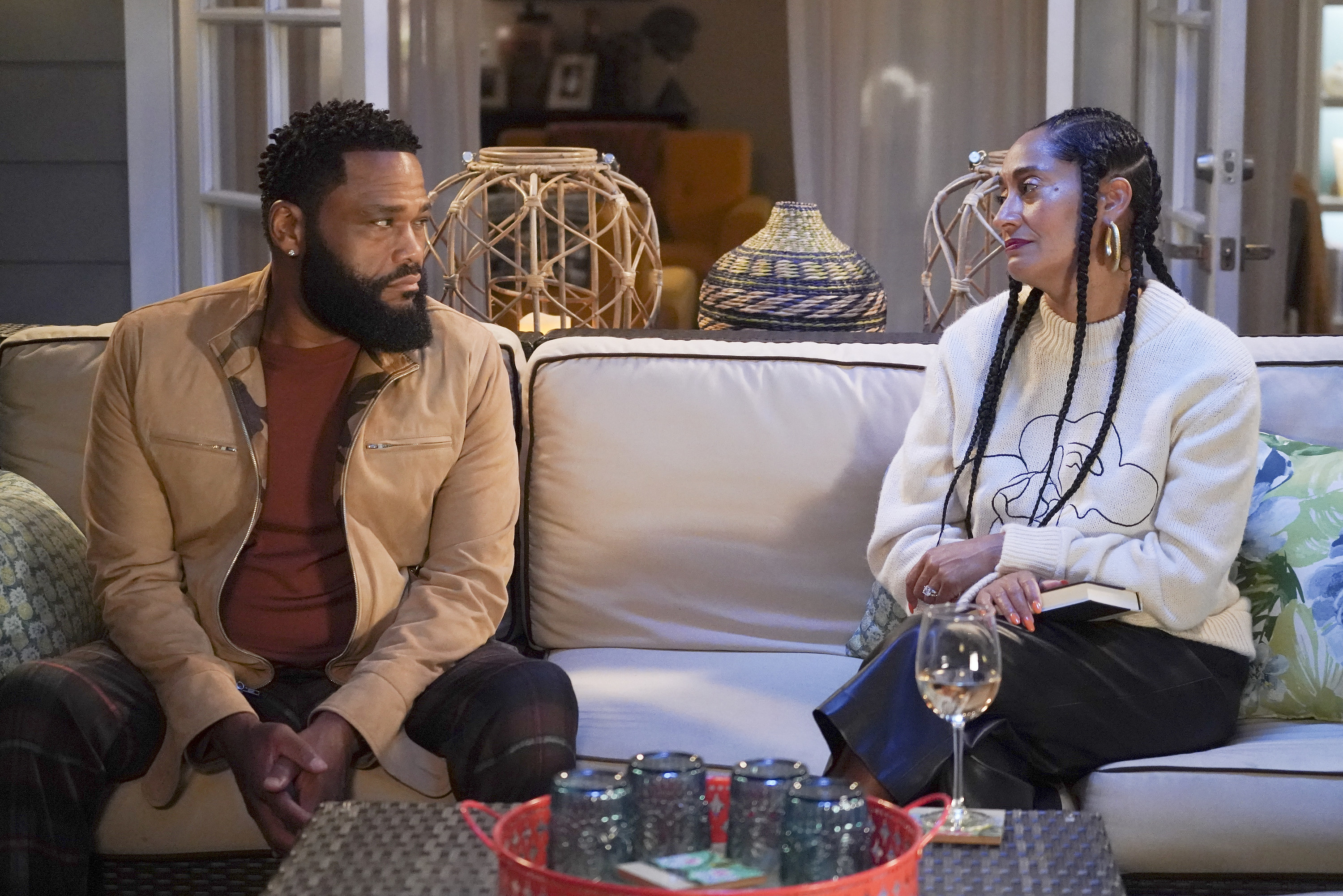 And despite dominating conversations and news feeds over the course of its run last winter, HBO's highly anticipated Sex and the City revival, And Just Like That, was left empty-handed across the board.
Other shows that failed to earn any nominations also include WeCrashed, Yellowstone, Reservation Dogs, Grace and Frankie, and Better Things.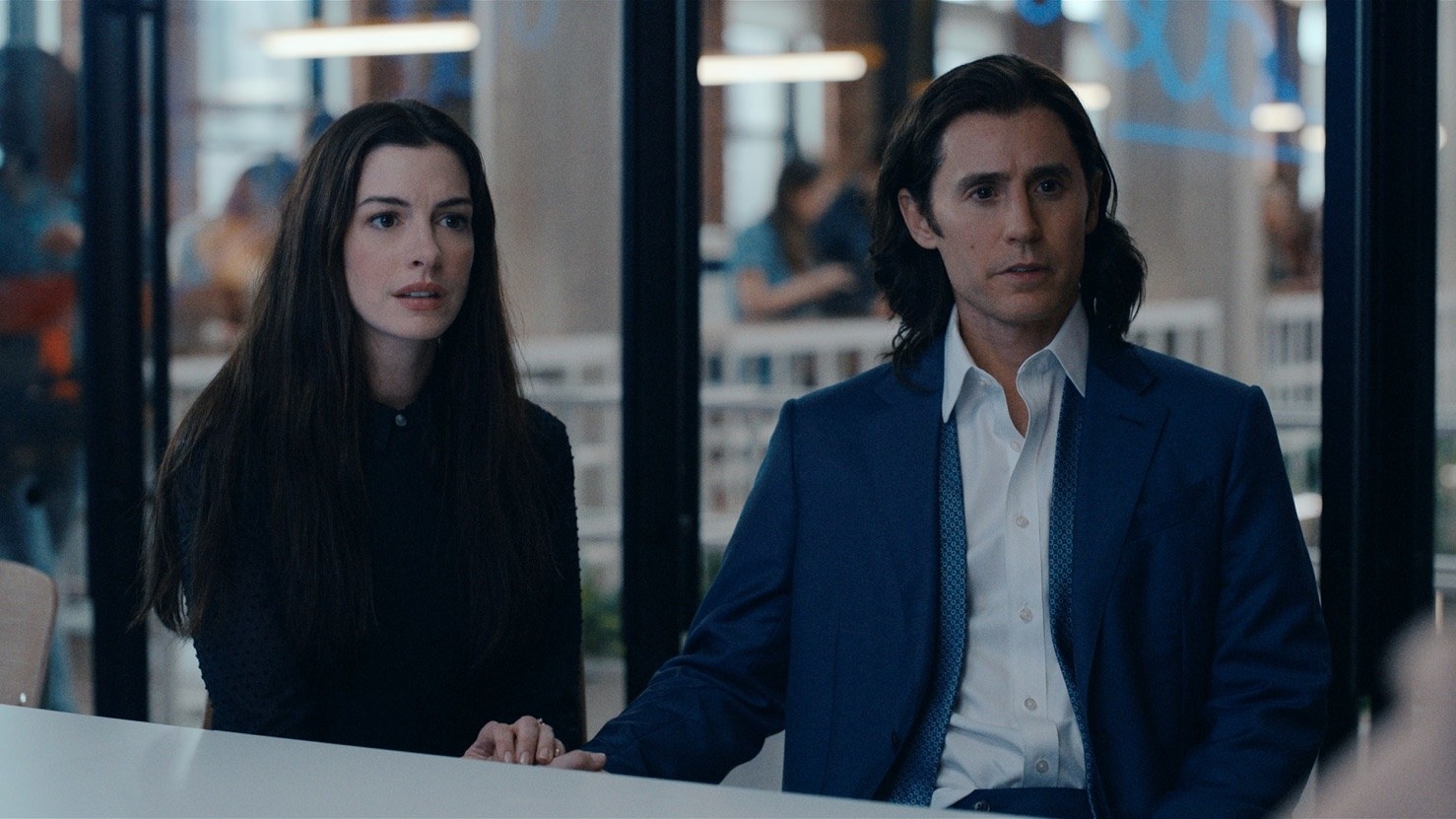 As for the acting categories, Selena Gomez has topped many a list of snubbed actors after being overlooked for her highly praised performance in the comedy crime series Only Murders in the Building.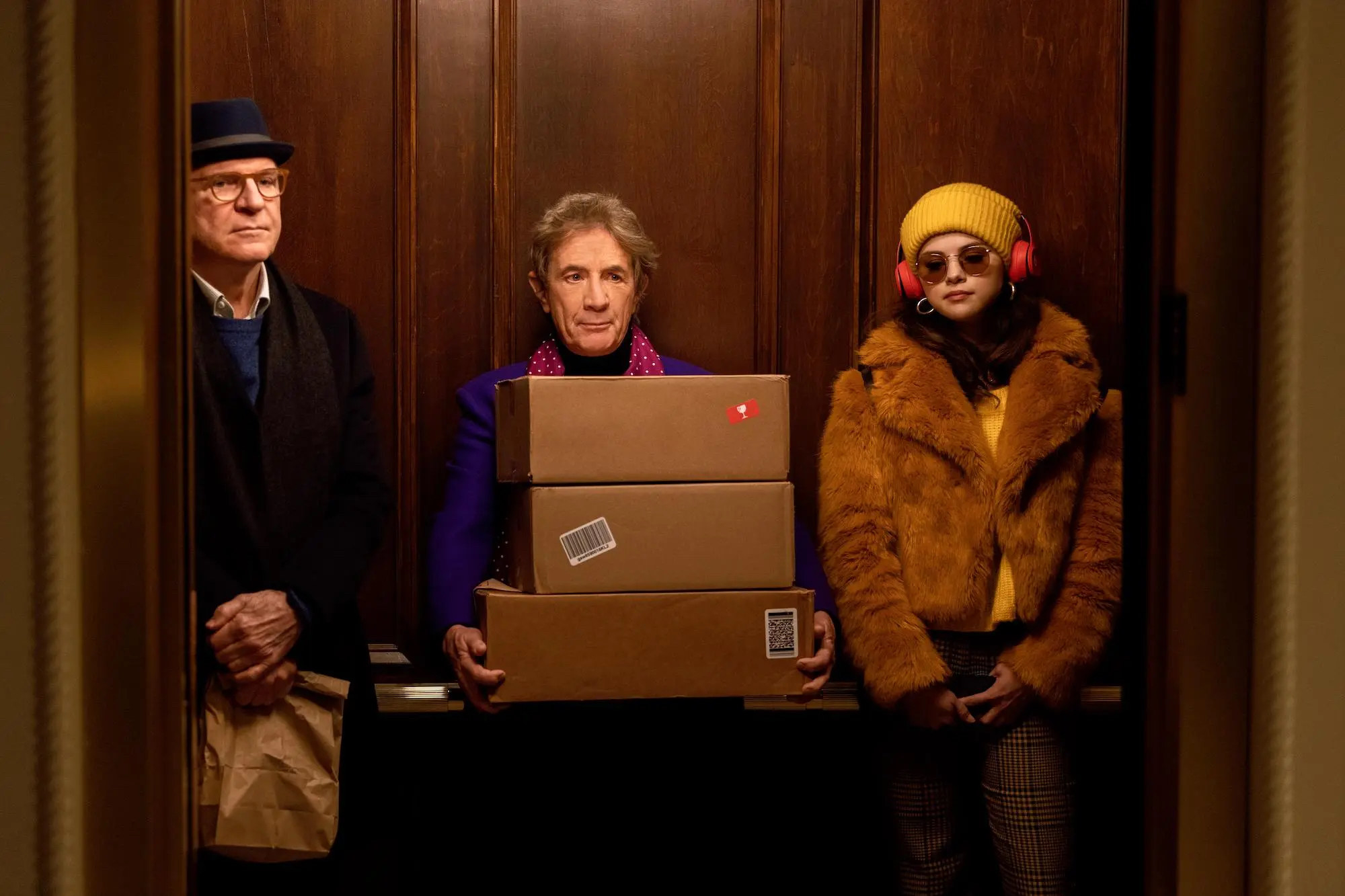 Representing a third of the show's leading trio, along with Martin Short and Steve Martin, Gomez was the only one not to receive a nod for her work.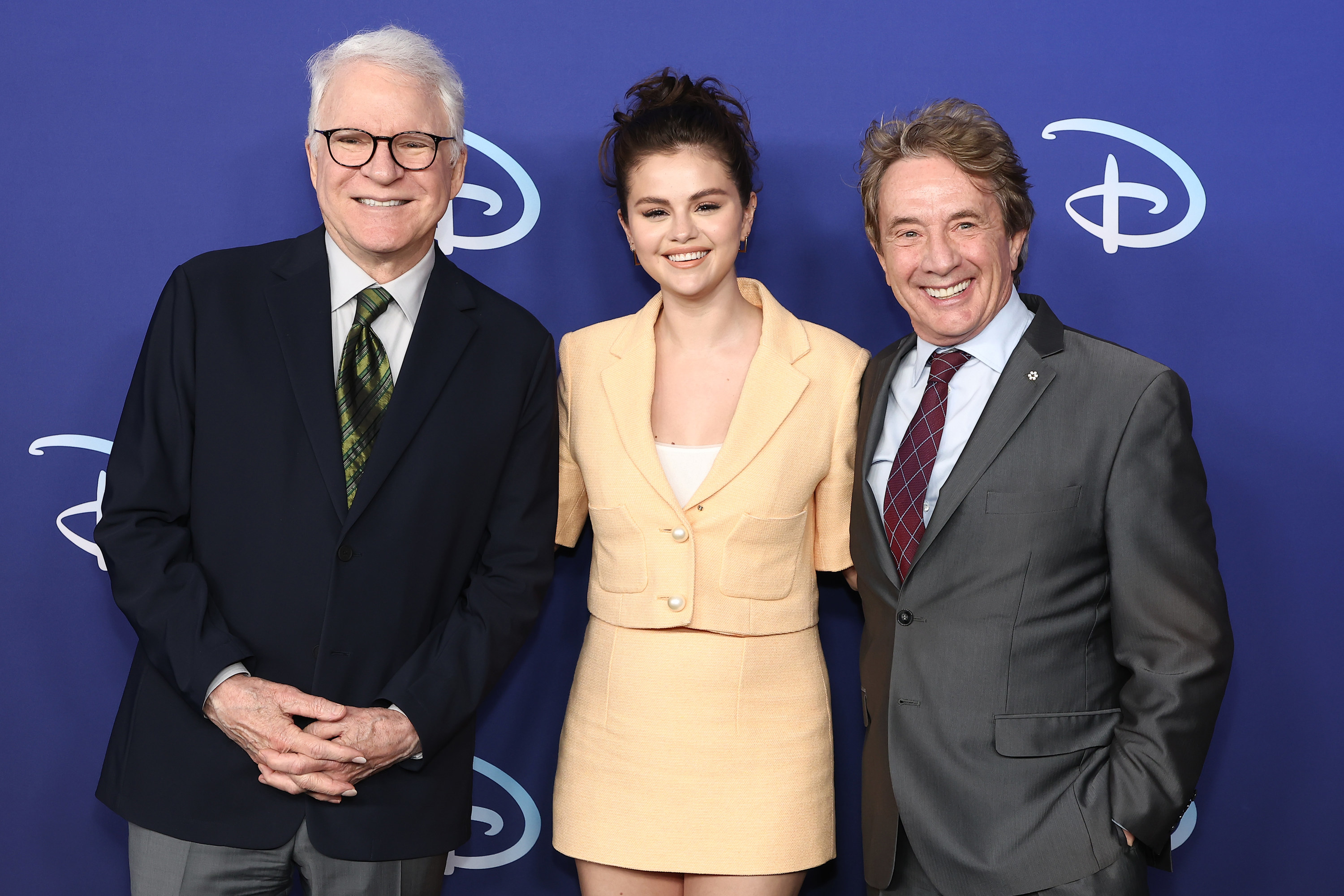 Also missing among the list of acting nominations was Jennifer Aniston, whose The Morning Show costar, Reese Witherspoon landed herself a nod in the Outstanding Female Lead category.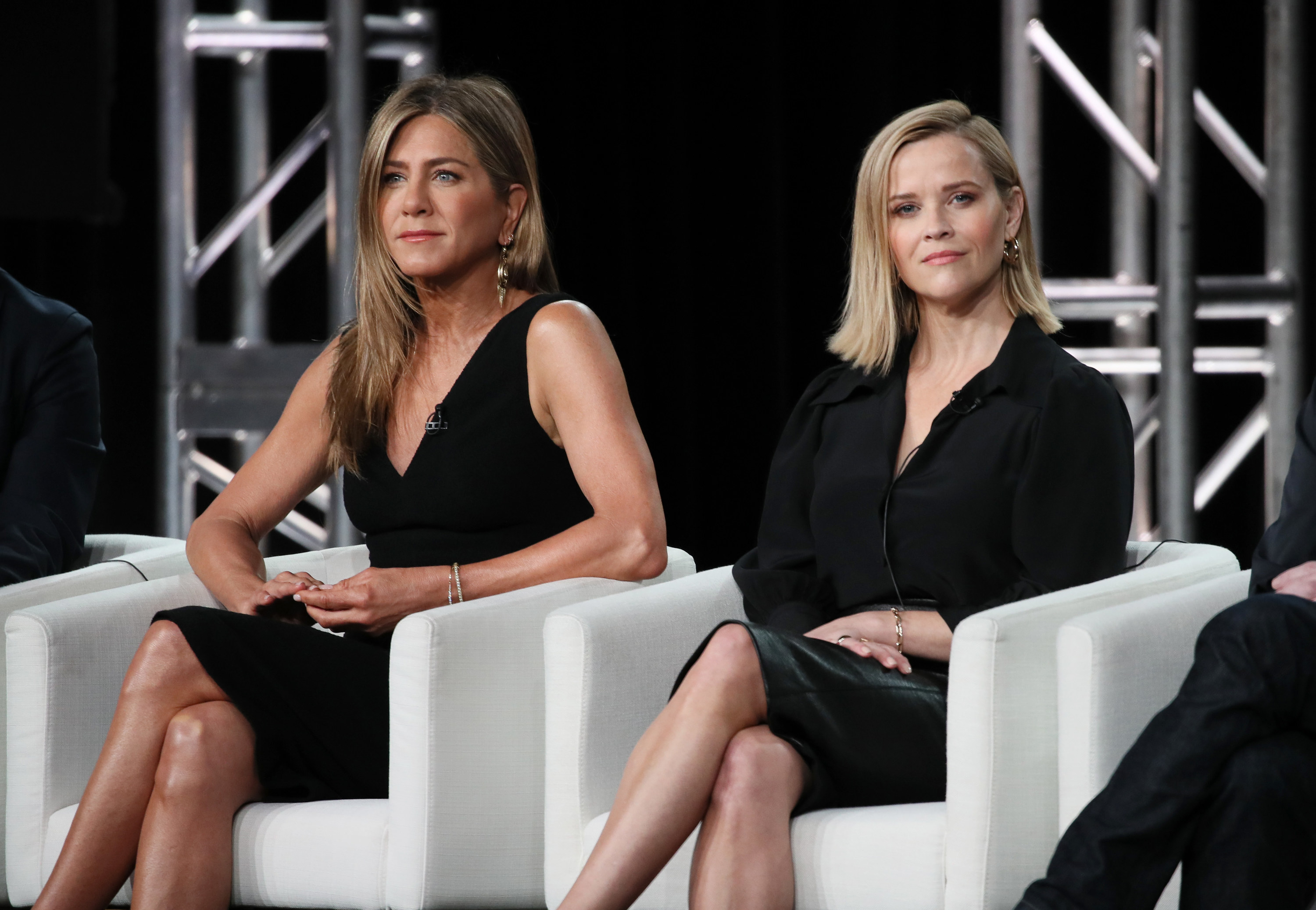 Similarly, fans of the Netflix series Maid were also shocked to see that Andie MacDowell's performance went under the radar, while her castmate (and real-life daughter) Margaret Qualley earned a nomination for her work in the critically acclaimed drama.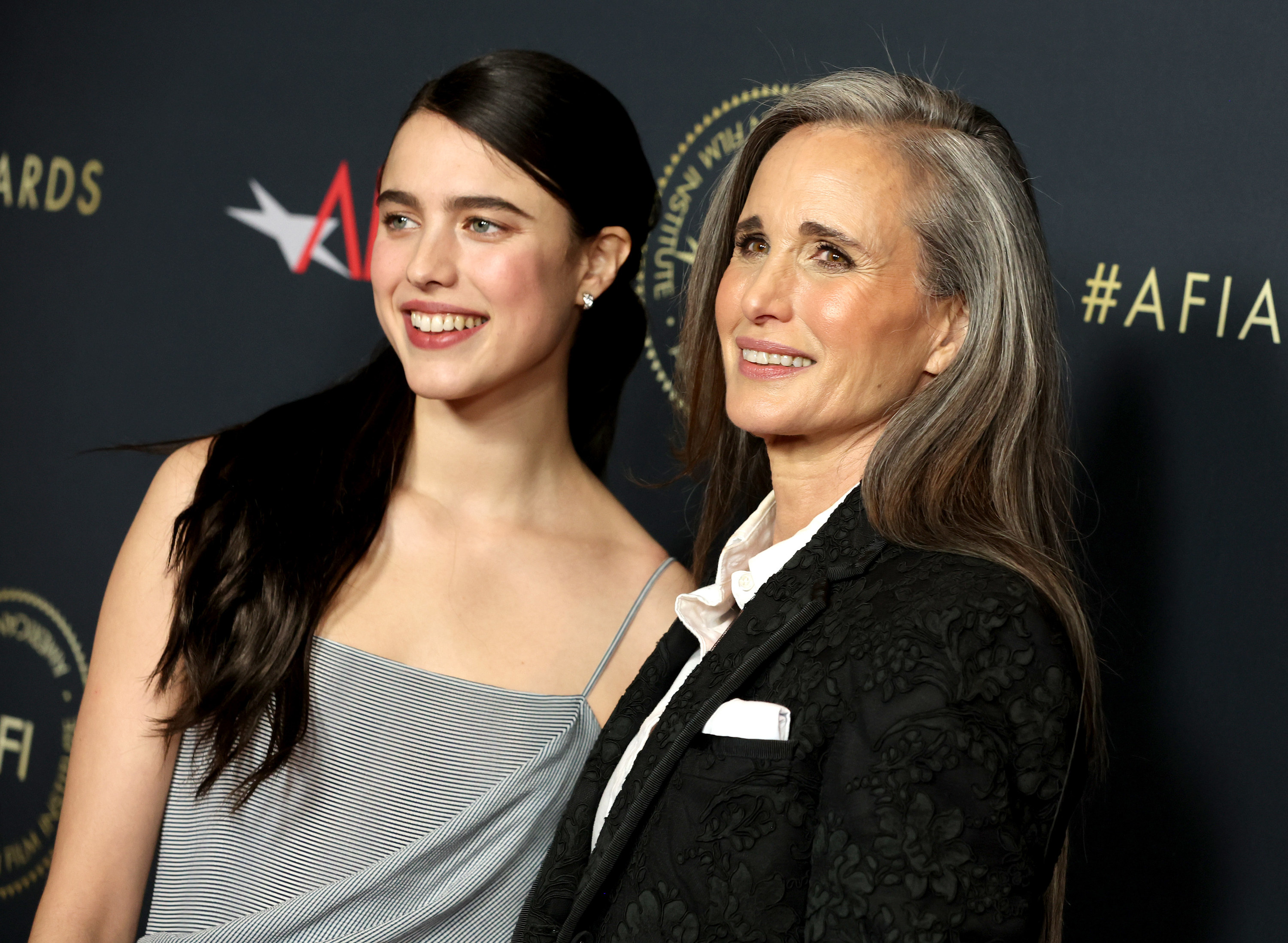 And while Euphoria was among the most-nominated shows overall, boasting 16 nods, many viewers can't help but feel that several of the drama's lead actors deserved more recognition for their work.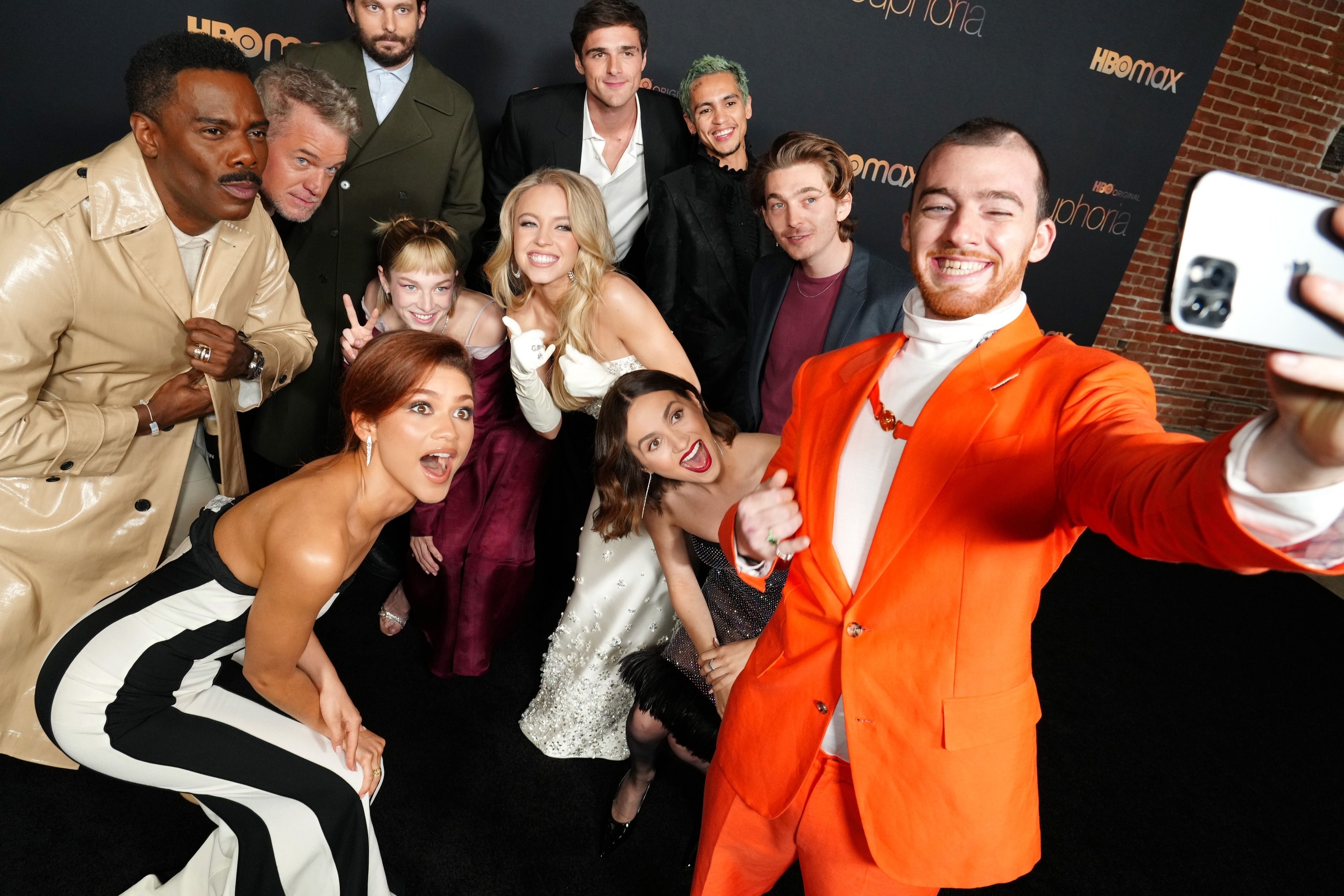 Eric Dane, Maude Apatow, and Nika King stand out among their castmates as those who delivered powerful performances across the show's second season but failed to receive nominations.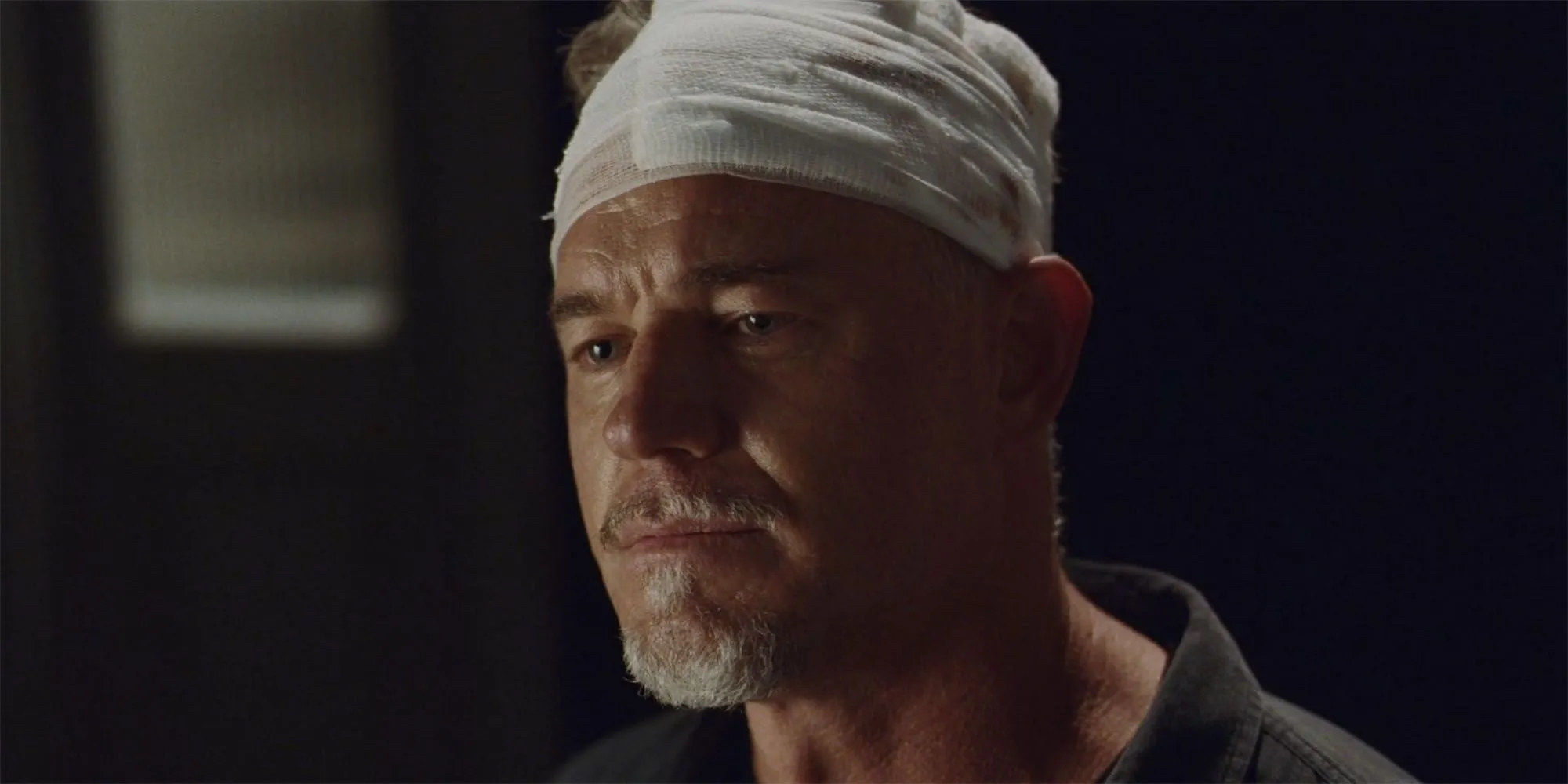 Despite the noteworthy snubs, series leads Zendaya and Sydney Sweeney copped nominations, along with Martha Kelly and Colman Domingo, who were honored for their work as guest actors on the show.