If you've been online in the past day, it's highly, highly likely you've seen the widespread reaction to the latest installment of Kim and Kourtney Kardashian's major feud.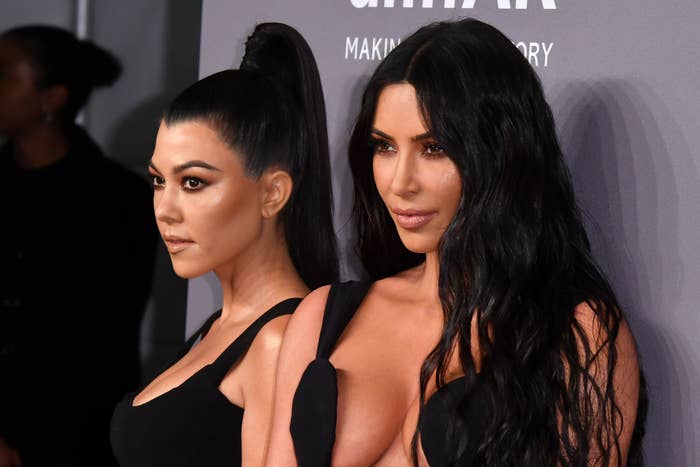 The first episode of The Kardashians Season 4 got off to an explosive start this week, kicking off with a brutal phone call between the feuding sisters.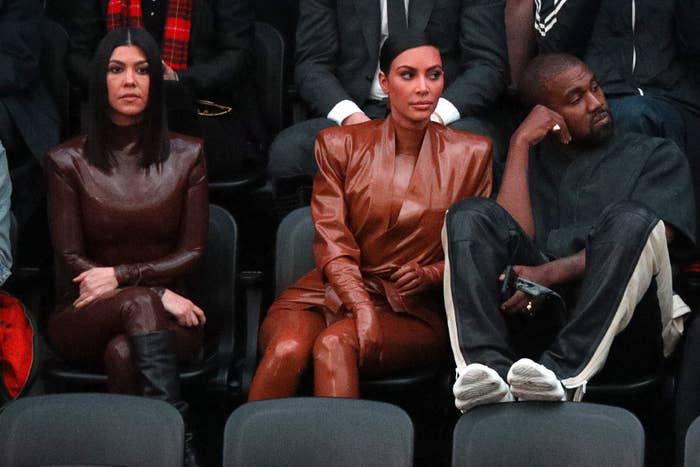 For a refresher, Kim and Kourtney have had a strained relationship for decades. However, things between them got seriously messy last year when Kourt accused her younger sister of copying her Dolce & Gabbana wedding theme and putting "dollar signs" before family.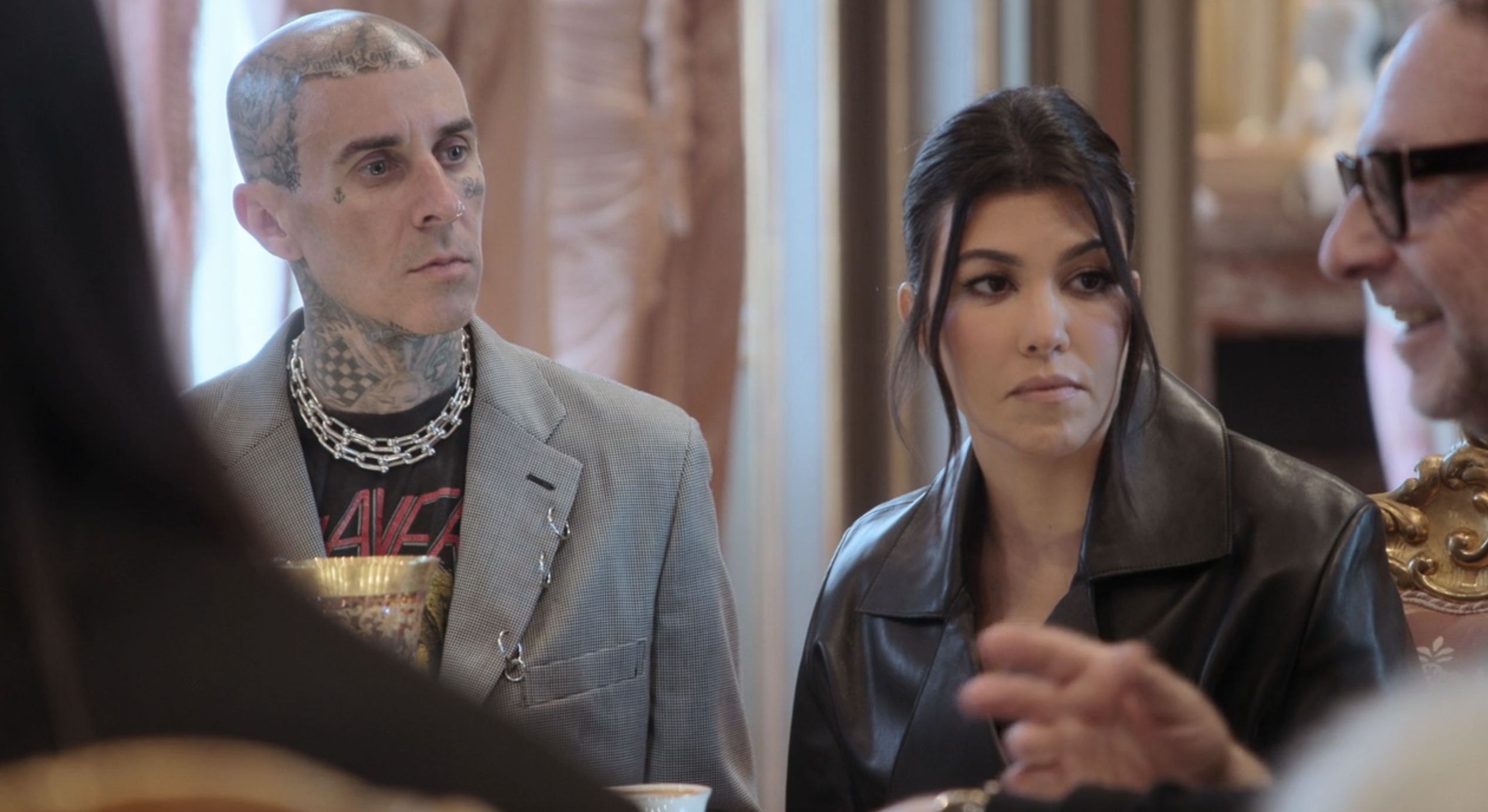 It's worth noting that by the end of the last season, it seemed as if the sisters had put things in the past — although the first 10 minutes of the Season 4 premiere proved that the argument was far from over.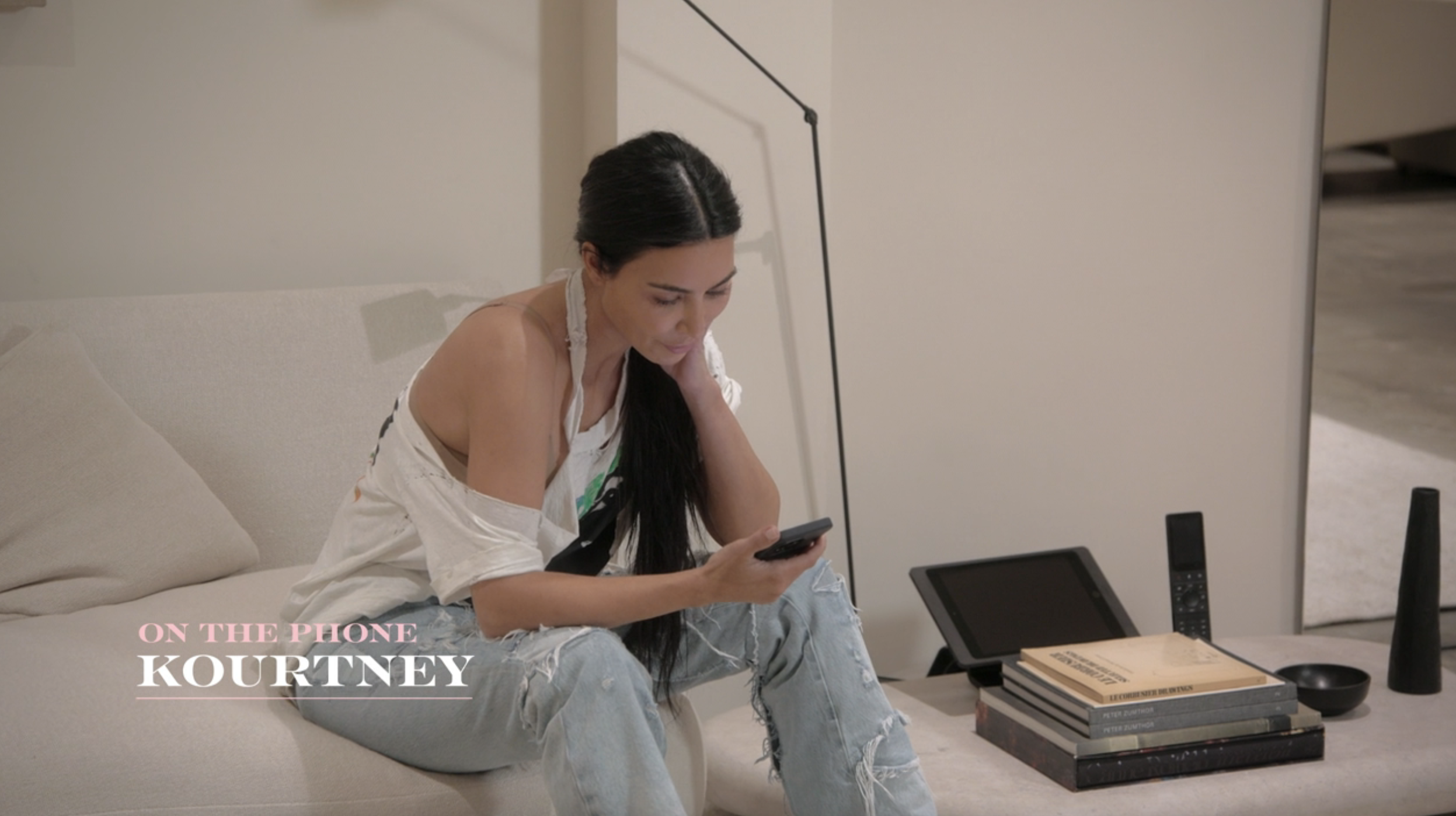 Over the course of the vicious phone call, the two rehashed the Dolce drama, with Kourtney accusing Kim of not being happy for her on the day of her wedding to Travis Barker.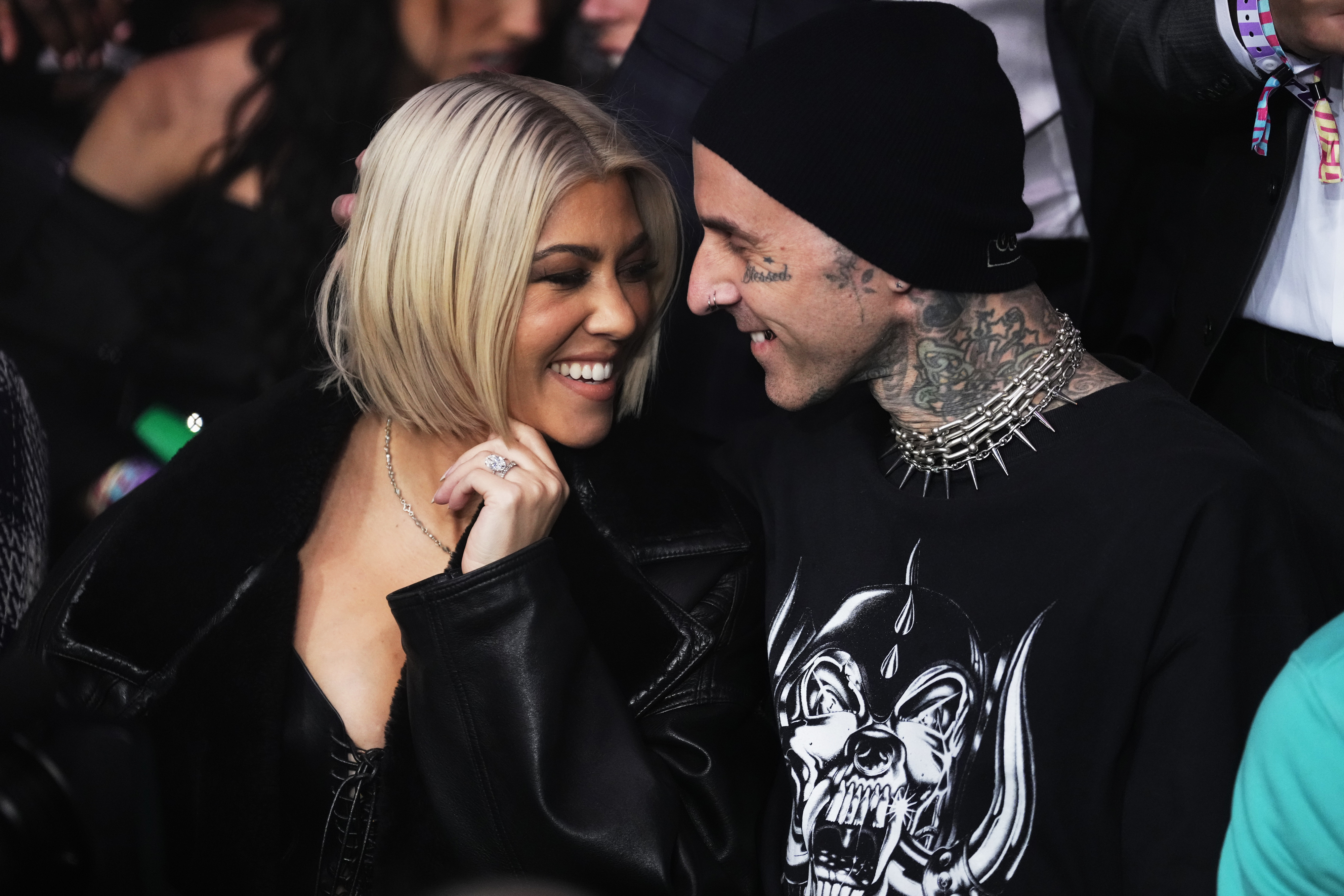 "You're talking about the bullshit details because it's all your egotistical, selfish mind can think about," Kourt said. "You can not stand someone else being the center of attention."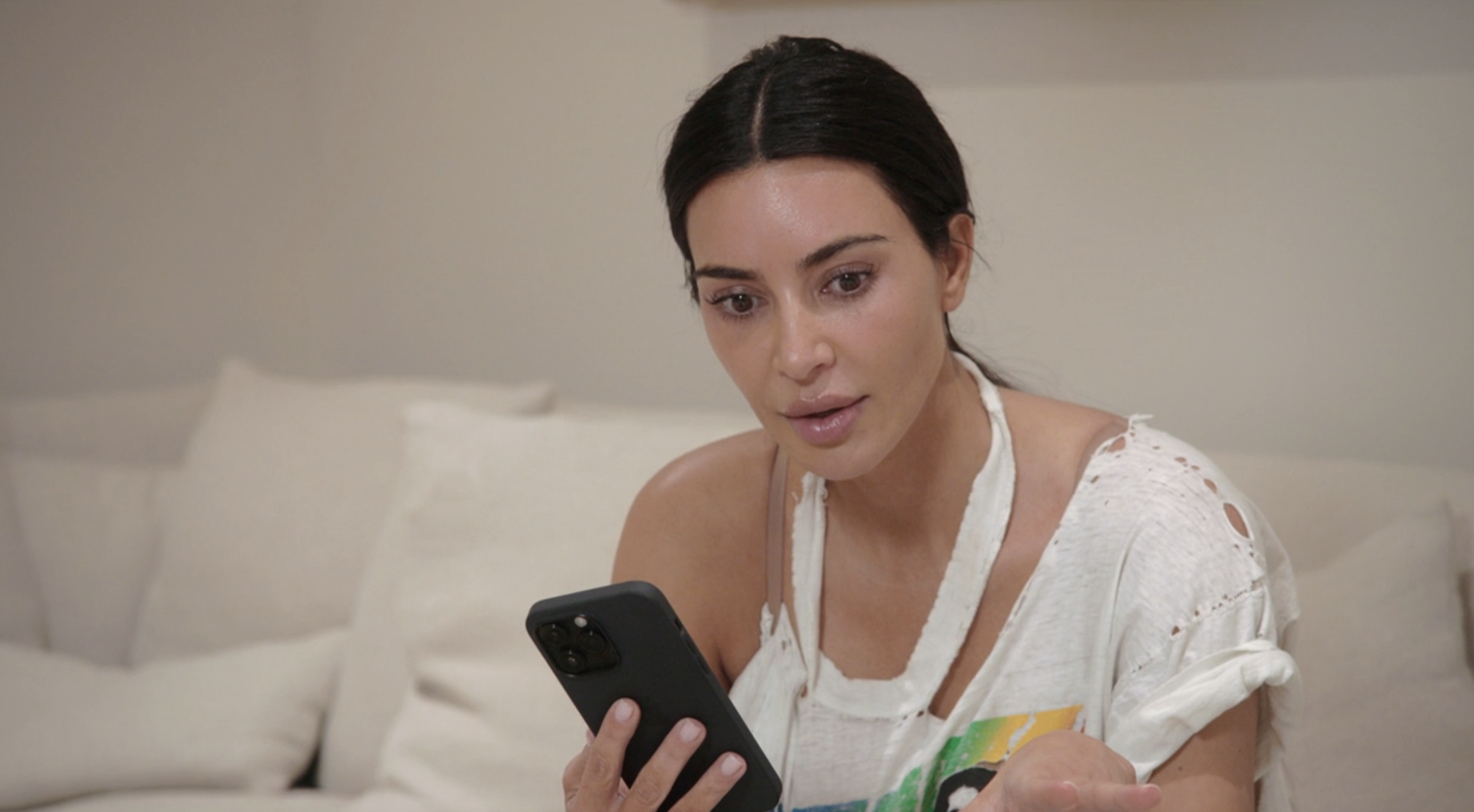 She continued: "You came to my wedding, you couldn't be happy… You complained from the second you got there until the second you left… You couldn't be happy that I was the center of attention and you weren't."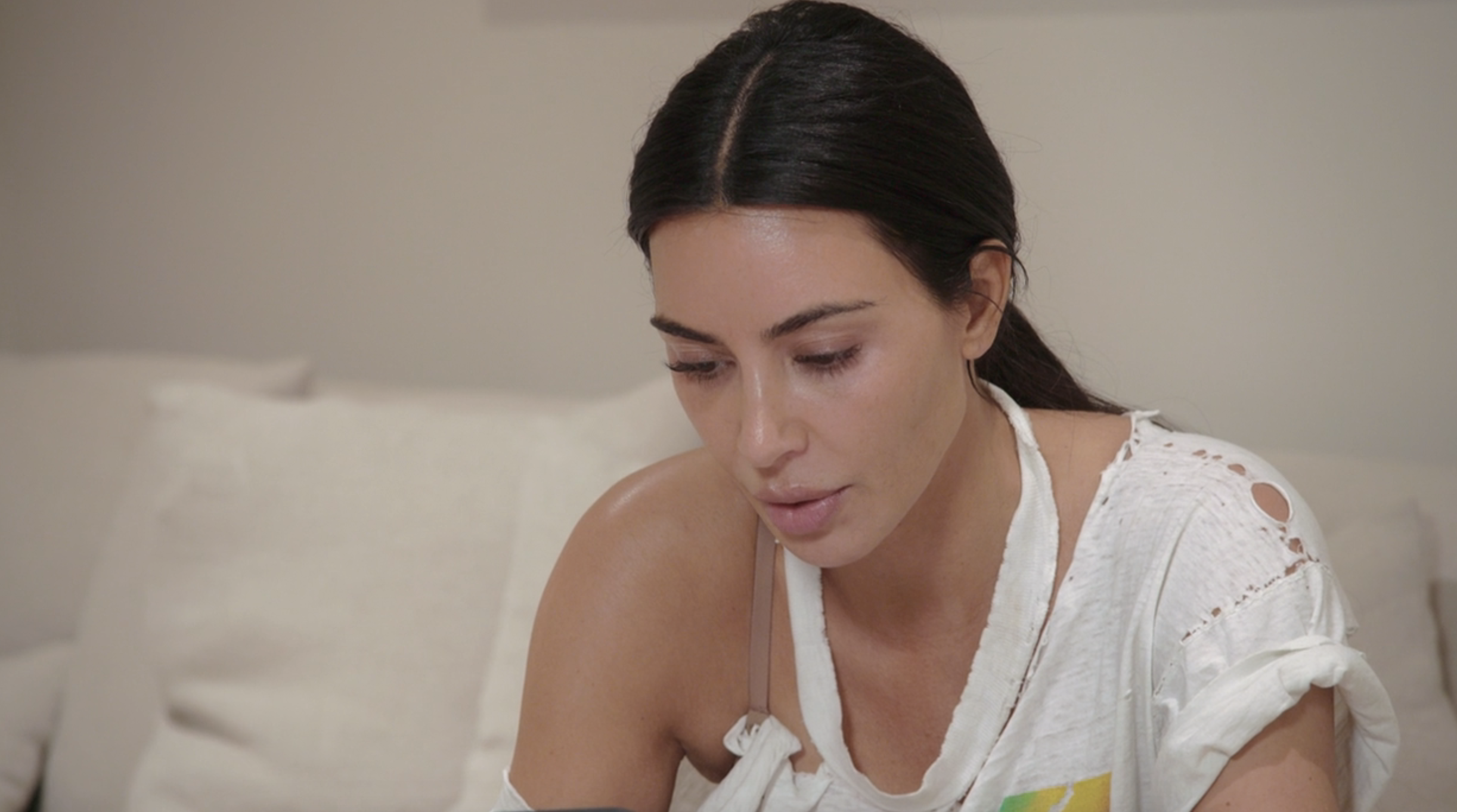 Kim viciously hit back at this, accusing Kourtney of having a "serious vendetta" against her and their family.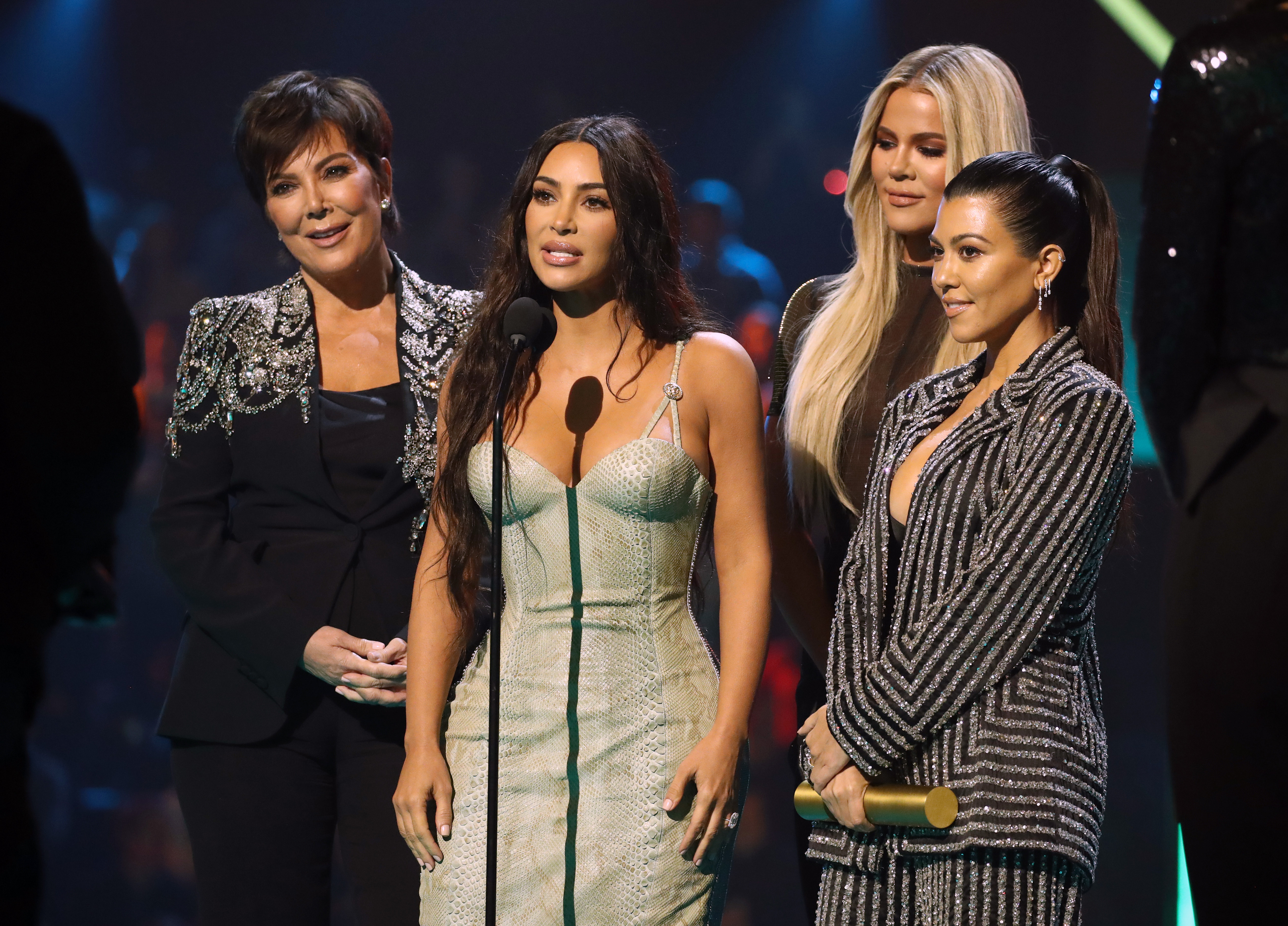 "You just hate us, you're a different person. We all talk about it," she said, before taking things one step further by telling her sister that all her friends bad-mouth her behind her back.
"All of your friends call us complaining — whether you think they're the ones going to you, they're all coming to us on the side saying the opposite to us, so we're all confused," Kim said. "We're on a group chat that's actually labeled 'Not Kourtney,' so we know and have to funnel what your friends are saying to us."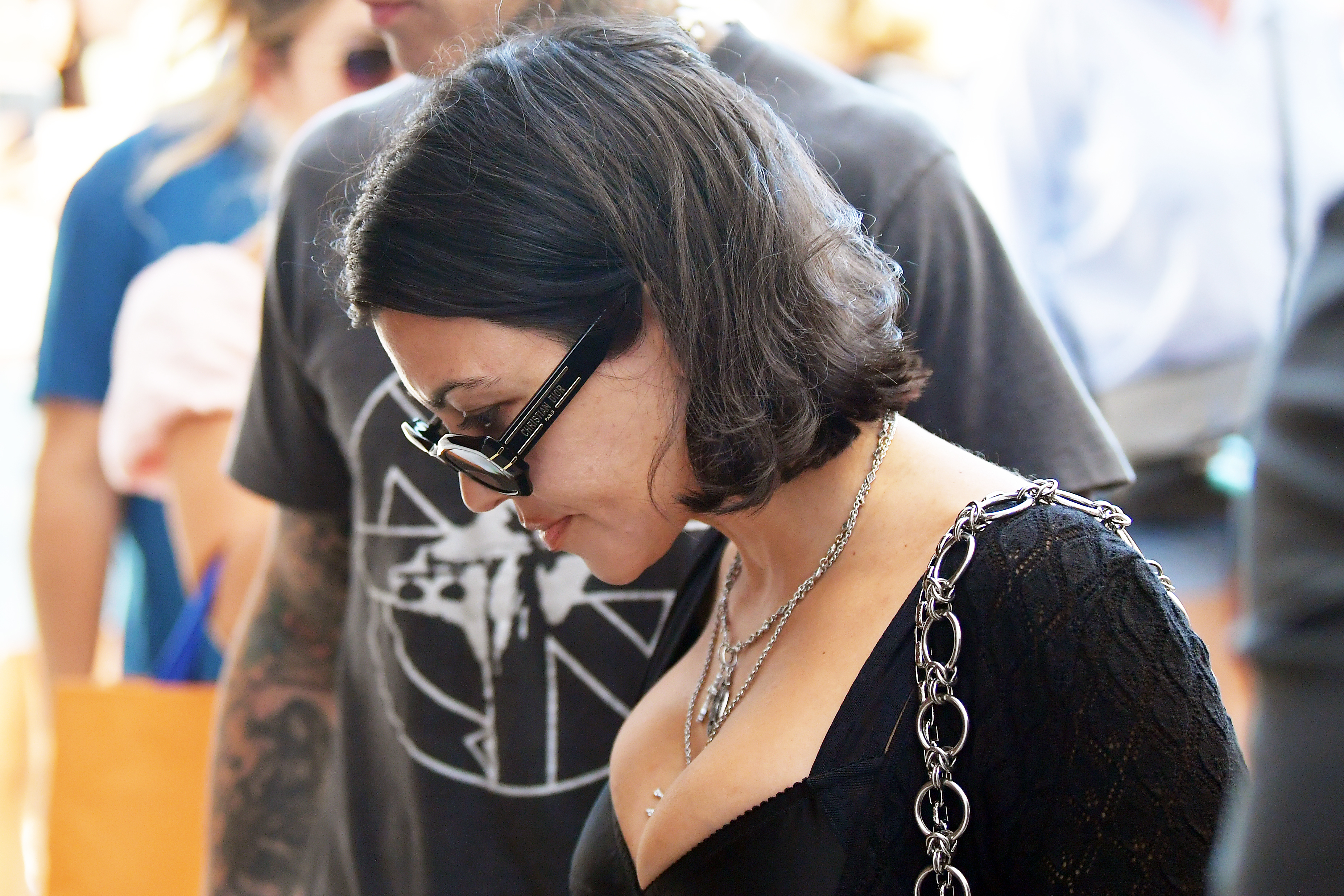 Kourtney responded to this by telling Kim she's a "narcissist," adding: "I don't give a fuck what anyone thinks about me."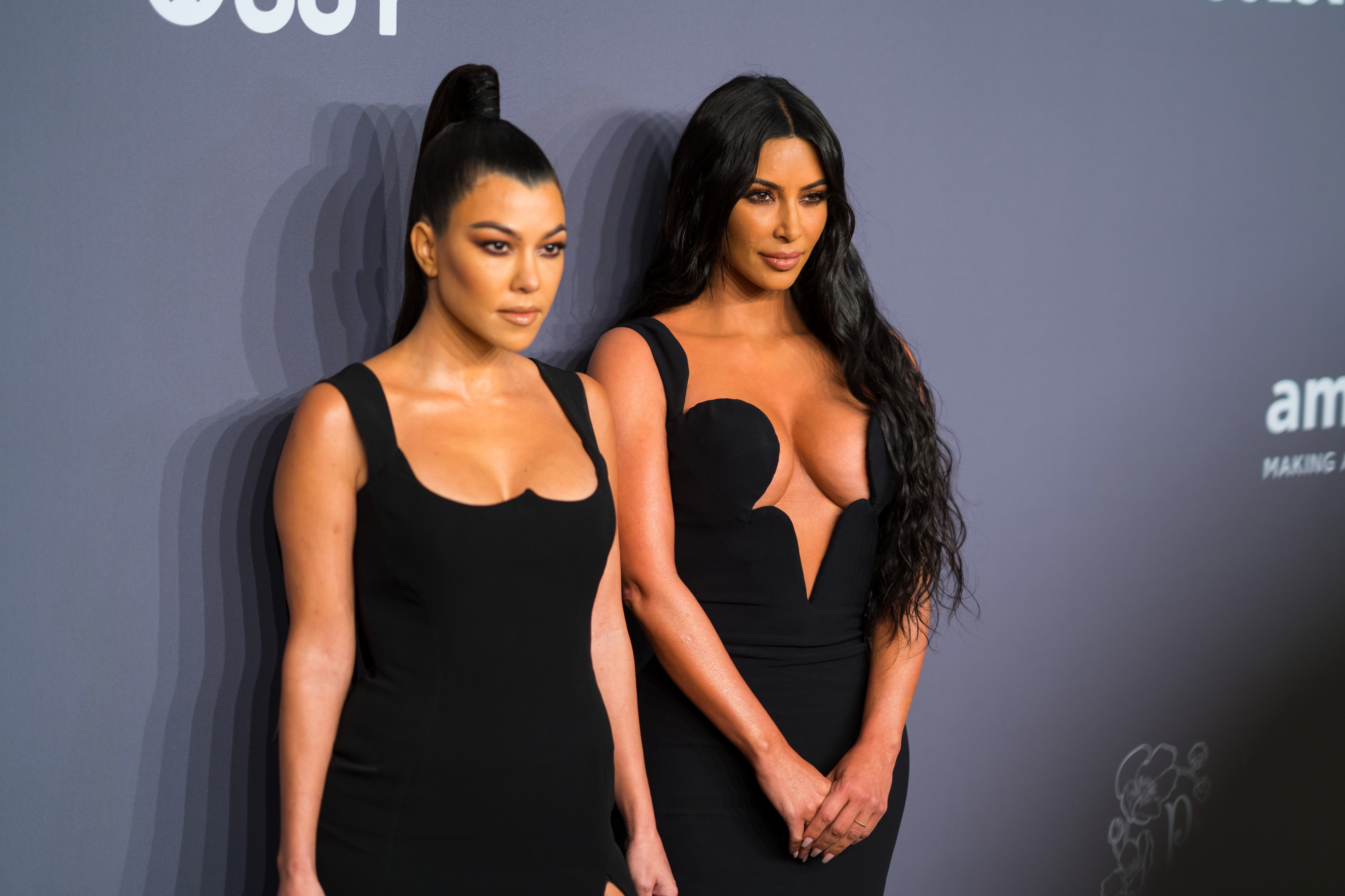 However, Kim wasn't done there. After accusing Kourtney of faking her happiness, Kim told her sister that her own kids have complained about her, too.
"Well, your kids have even come to me with problems that they have and how you are, so," she said, prompting Kourtney to break down in tears as she replied: "You're just a fucking witch, and I fucking hate you."
And now, we're getting an inside look at what things were like behind the scenes with the feuding sisters, thanks to one of the show's executive producers, Ben Winston.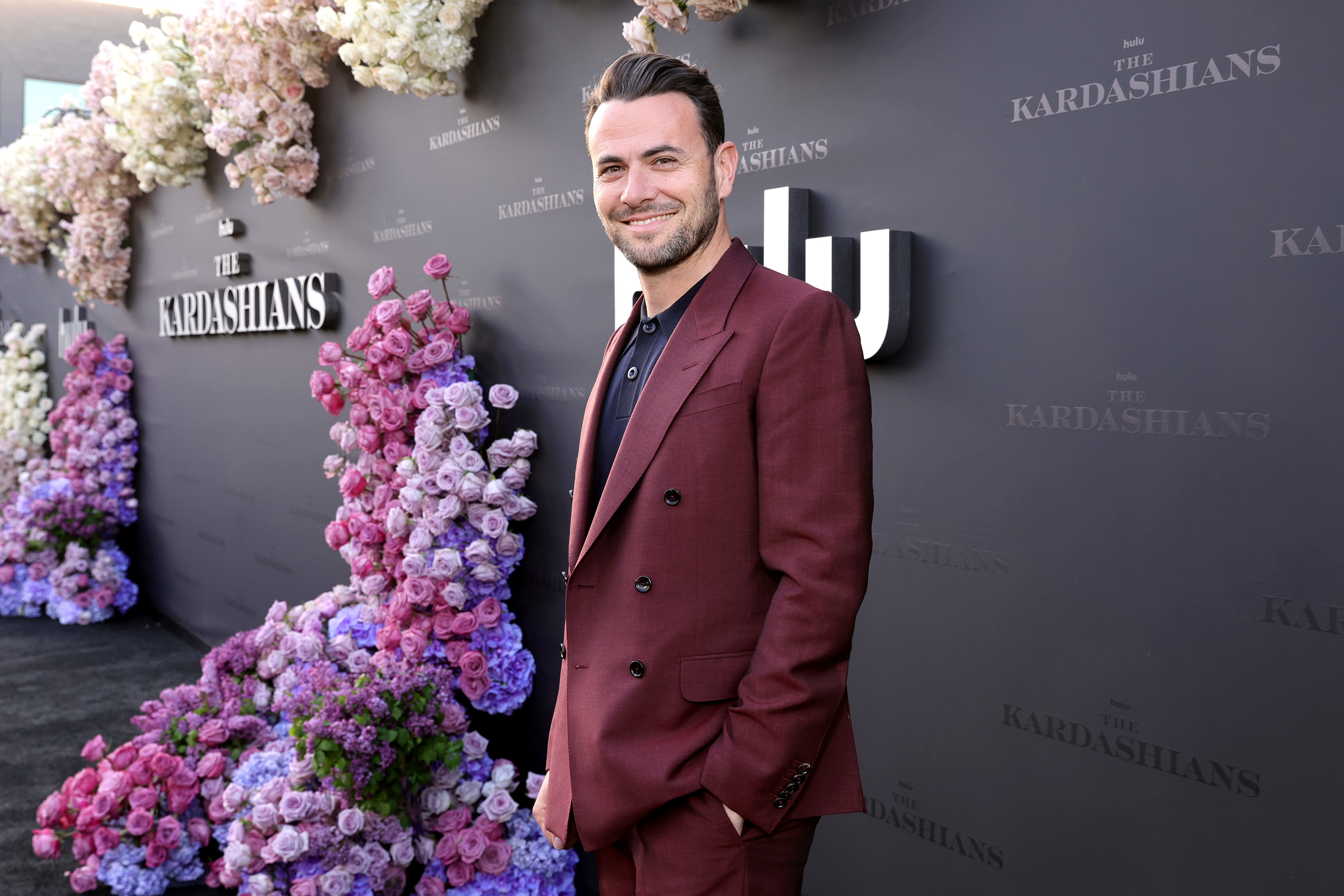 In a brand new interview with Variety, the Fulwell 73 cofounder shed some light on the intense process of filming the conflict as it unfolded in real time.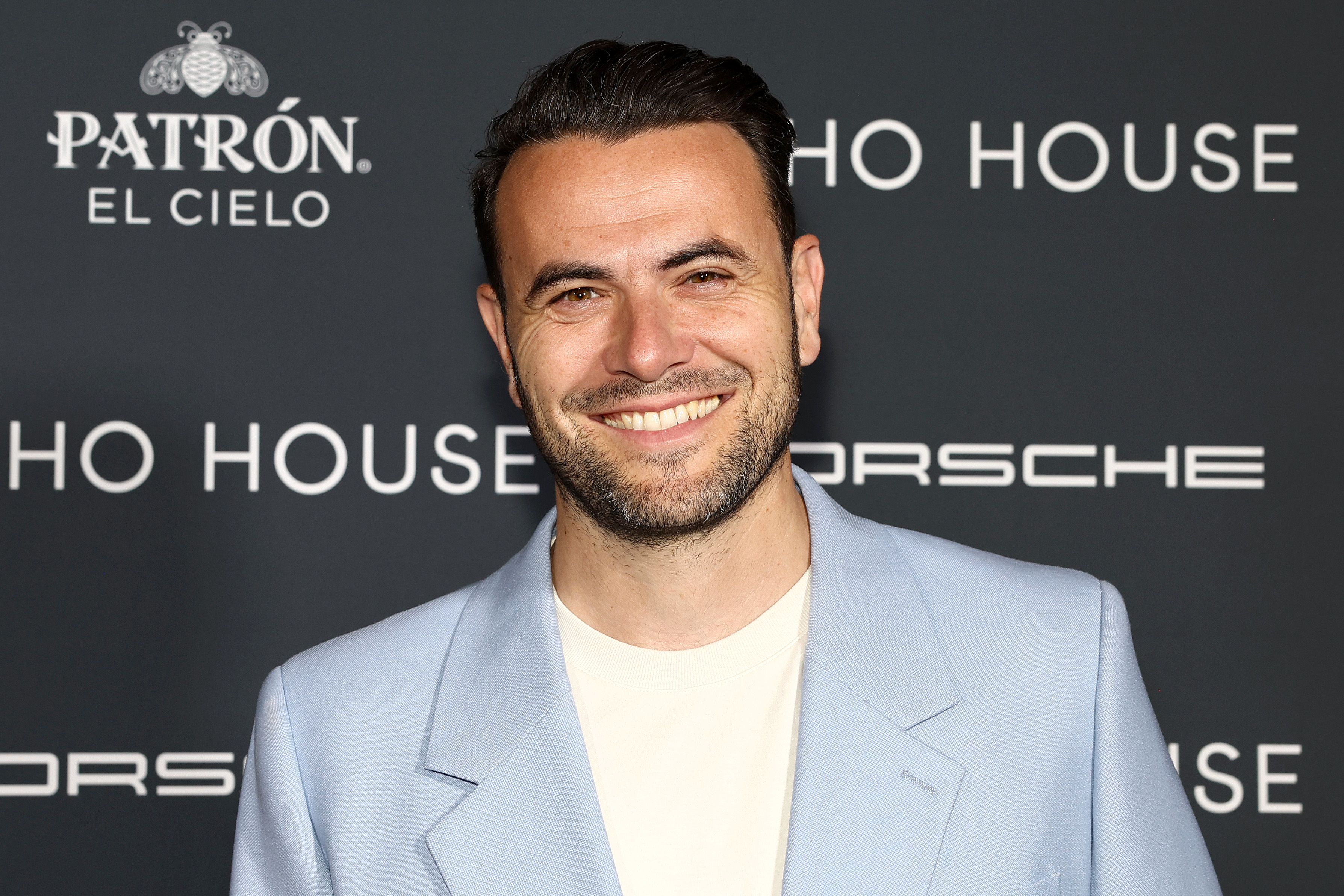 "Everything, what you see is exactly what happens. It's always tense when you're filming disputes," he began. "On the one hand, when things like that happen, it's going to be good for storylines. On the other hand, it's also tense and a difficult thing to film."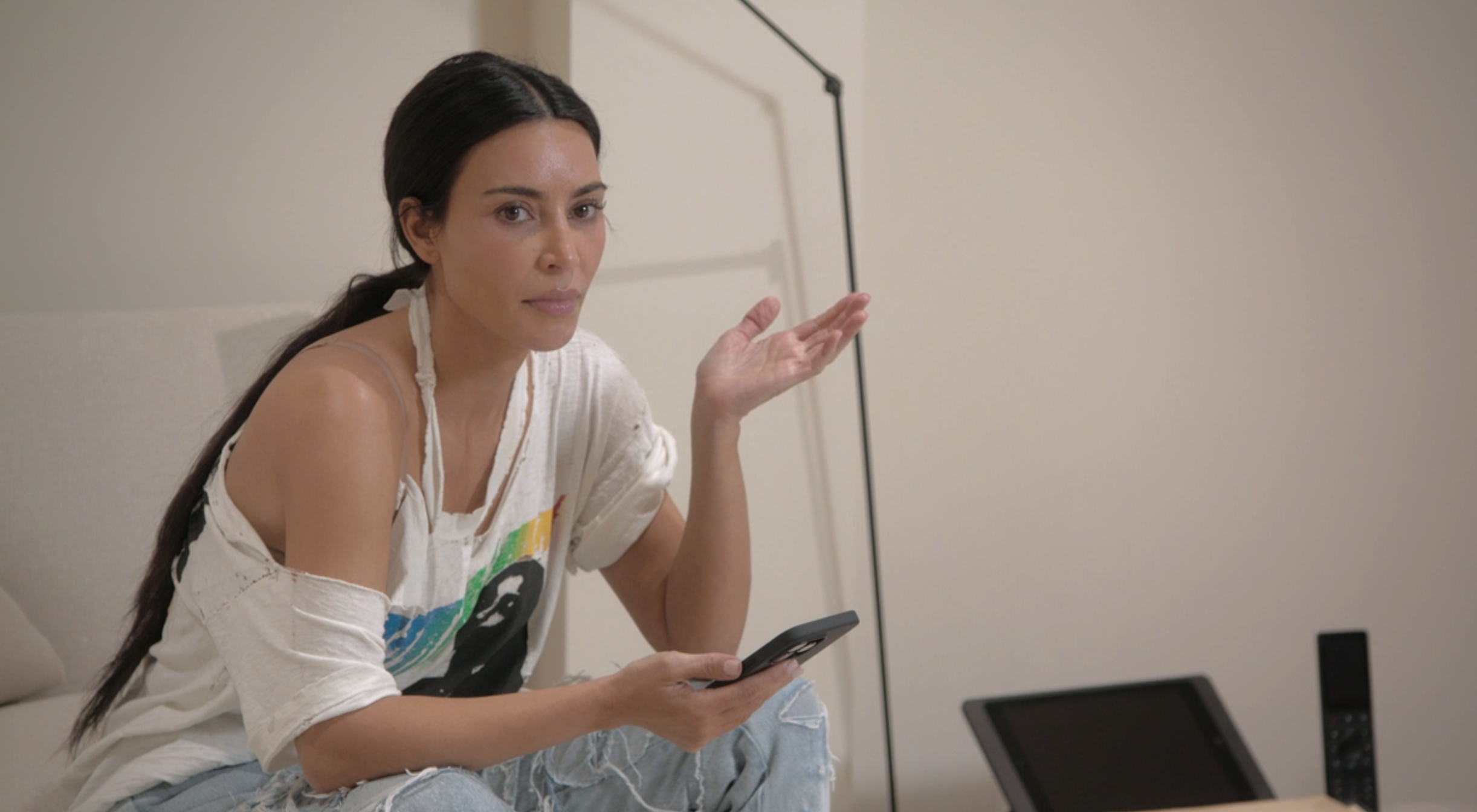 Despite the tension, Ben revealed that the experience only increased his admiration for the sisters, given that they allowed such personal insight into their lives.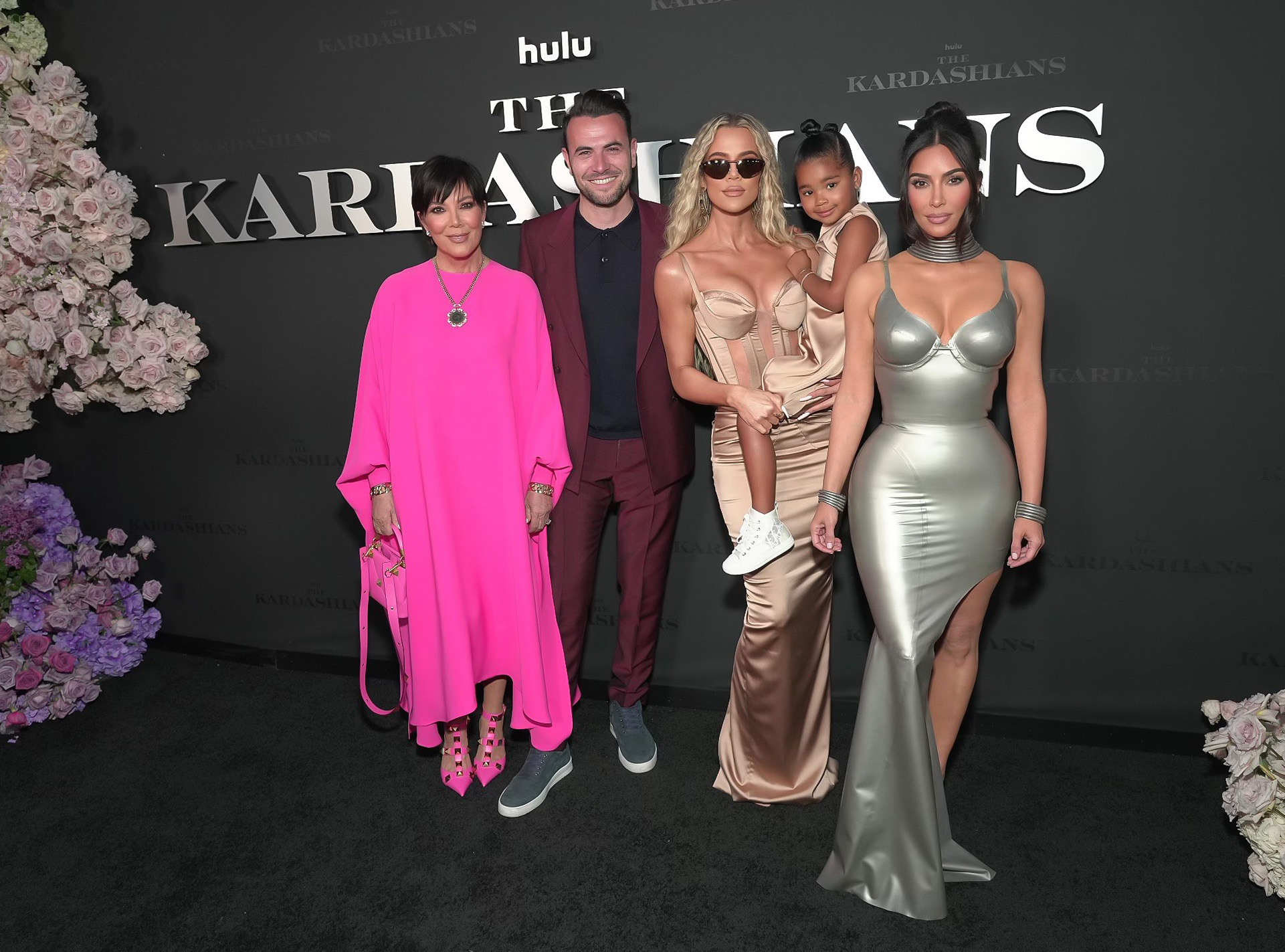 "I have so much respect for the family, because they always allow us to film — but it's always difficult to be filming hard scenes like that," he said, before adding that there's a comfort in the fact that he knows "they're going to work through it."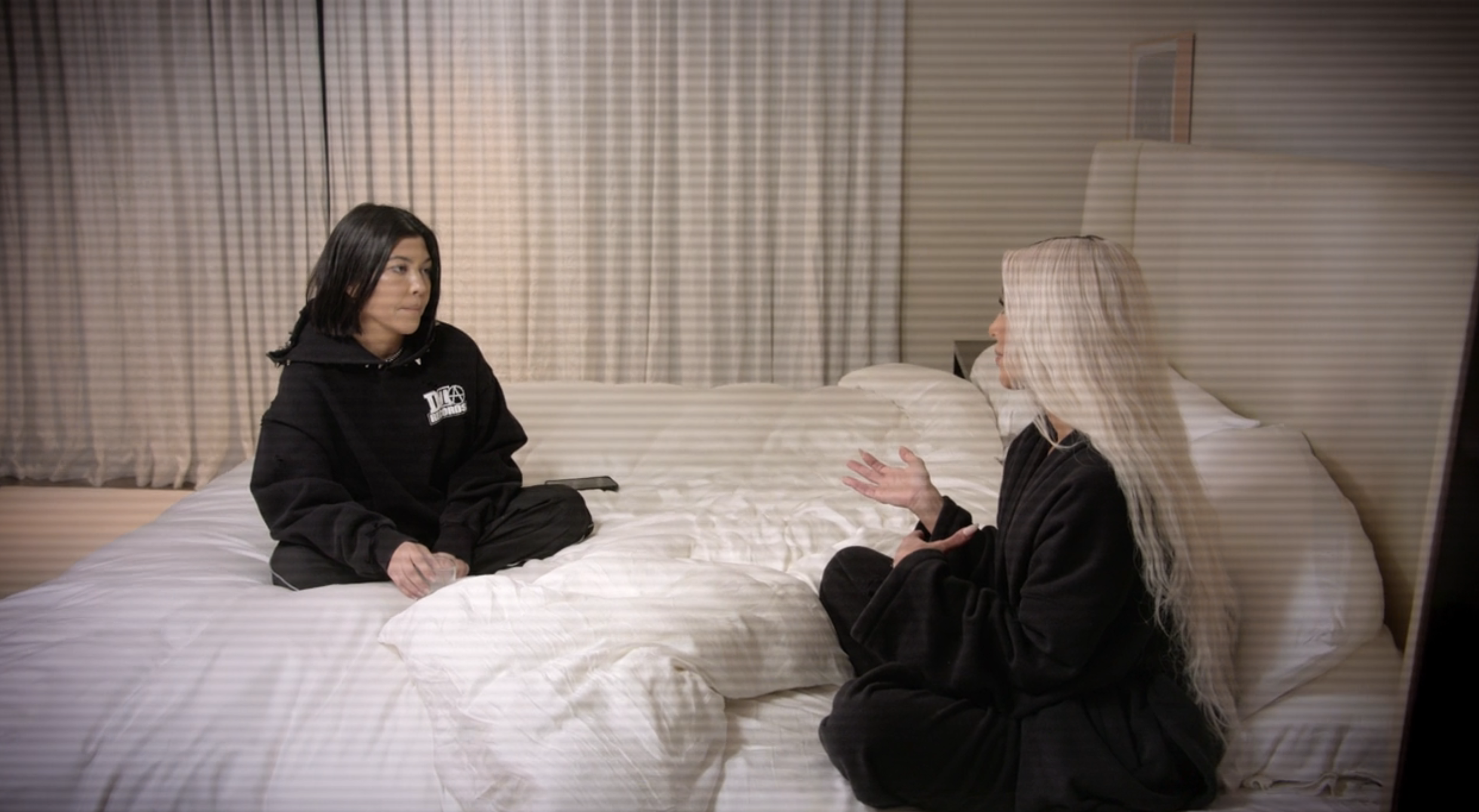 To make matters all the more interesting, this week's episode saw Kourtney and Kim recount the argument in a very tense joint confessional.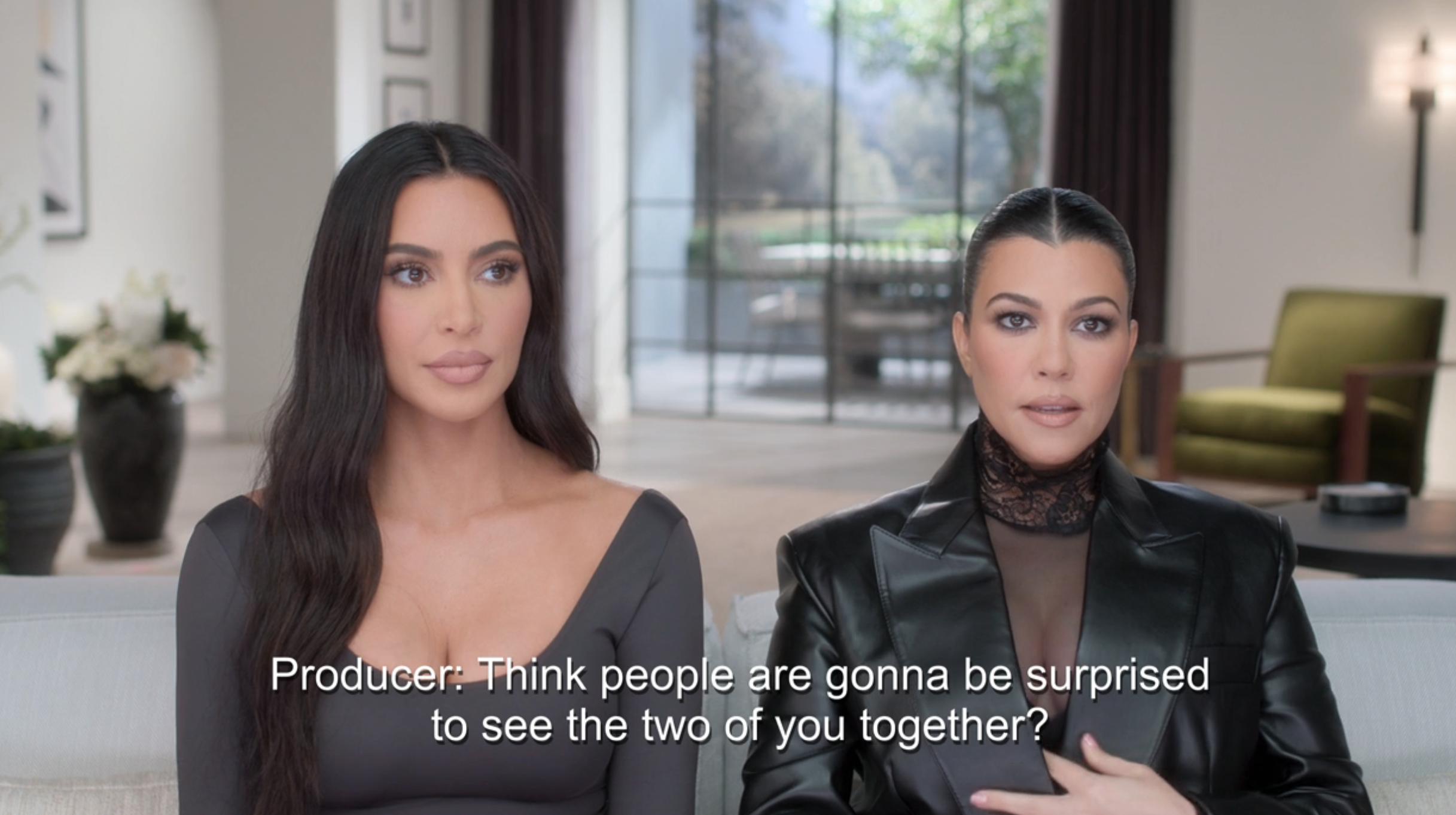 The decision to have the sisters seated next to one another as they recalled the drama came as a major shock to fans in light of the intensity of their feud. However, Ben revealed that the move was "important" to the overall storyline.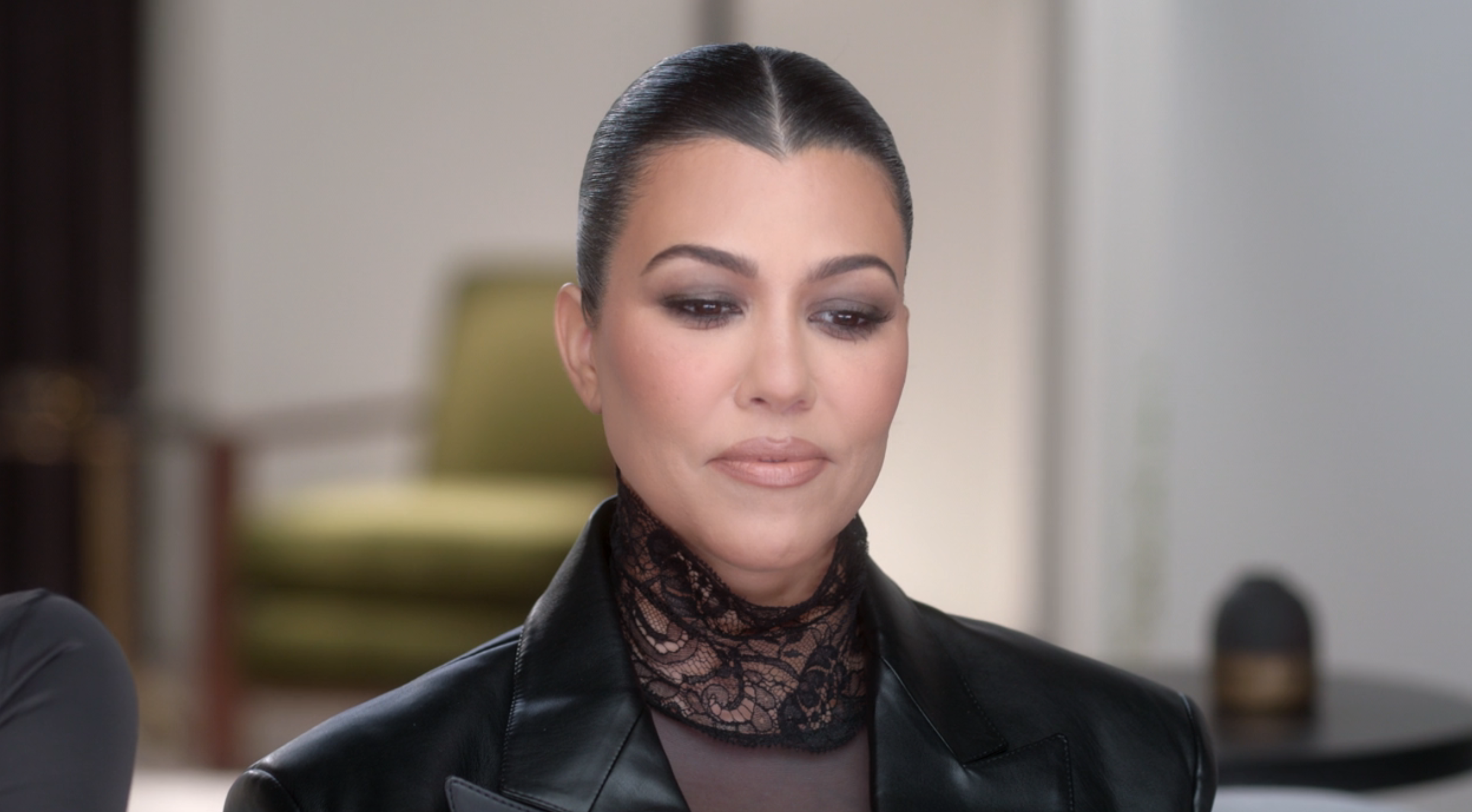 "I imagine Danielle King, our showrunner, probably suggested it to them. But by then, I think the ice had been broken, and the relationship had been healed," he said.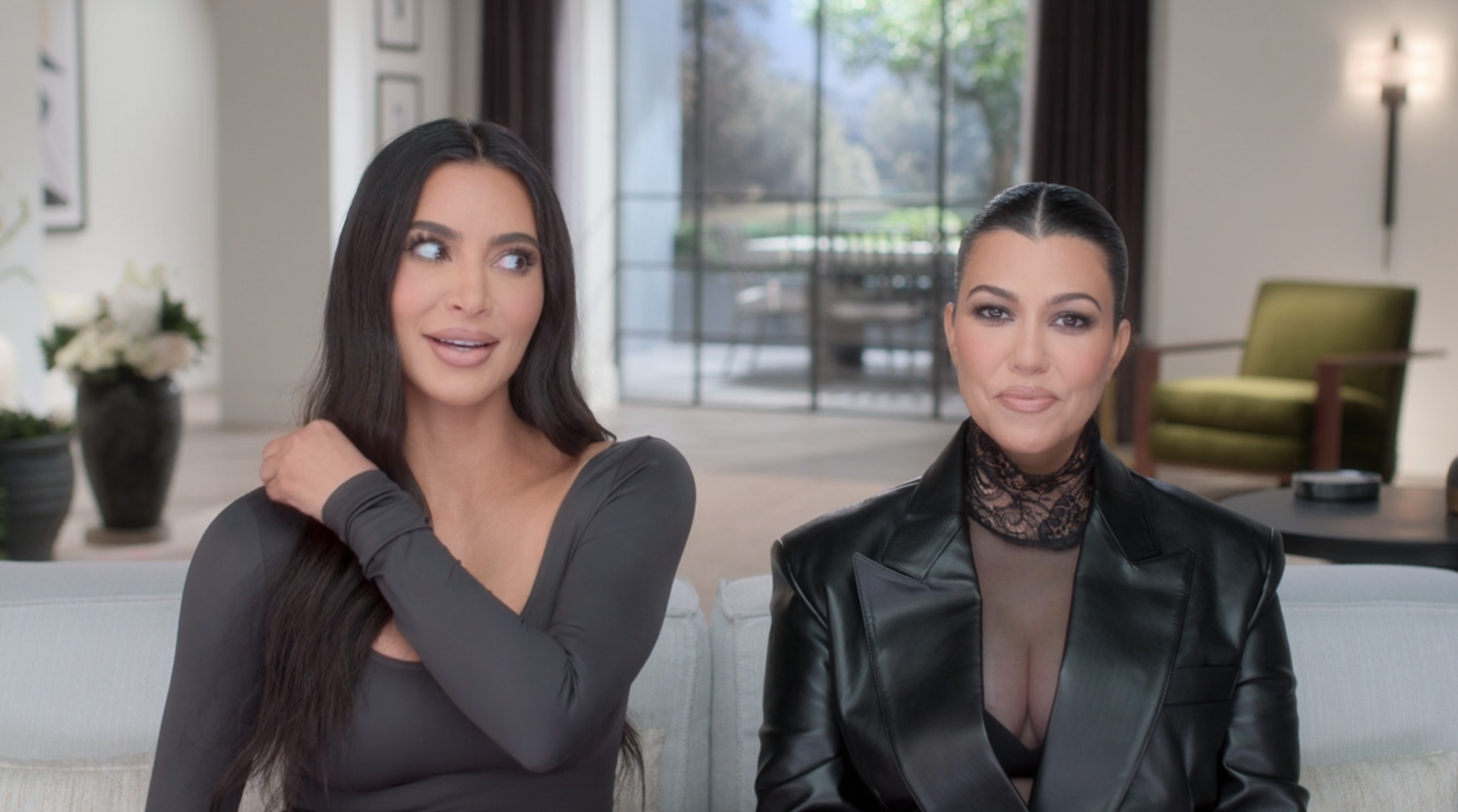 Having previously emphasized that the core message of the show is about the strength of family, Ben explained it was "quite important for them to sit together and be interviewed together, because it was important that they showed the united front."
On top of this, he said the joint confessional also allowed for a more truthful depiction of what actually happened, giving viewers the chance to hear both sides of the story in one place.
"You see the love and respect they have for each other afterwards by sitting next to each other and chatting it through on our cameras," he explained.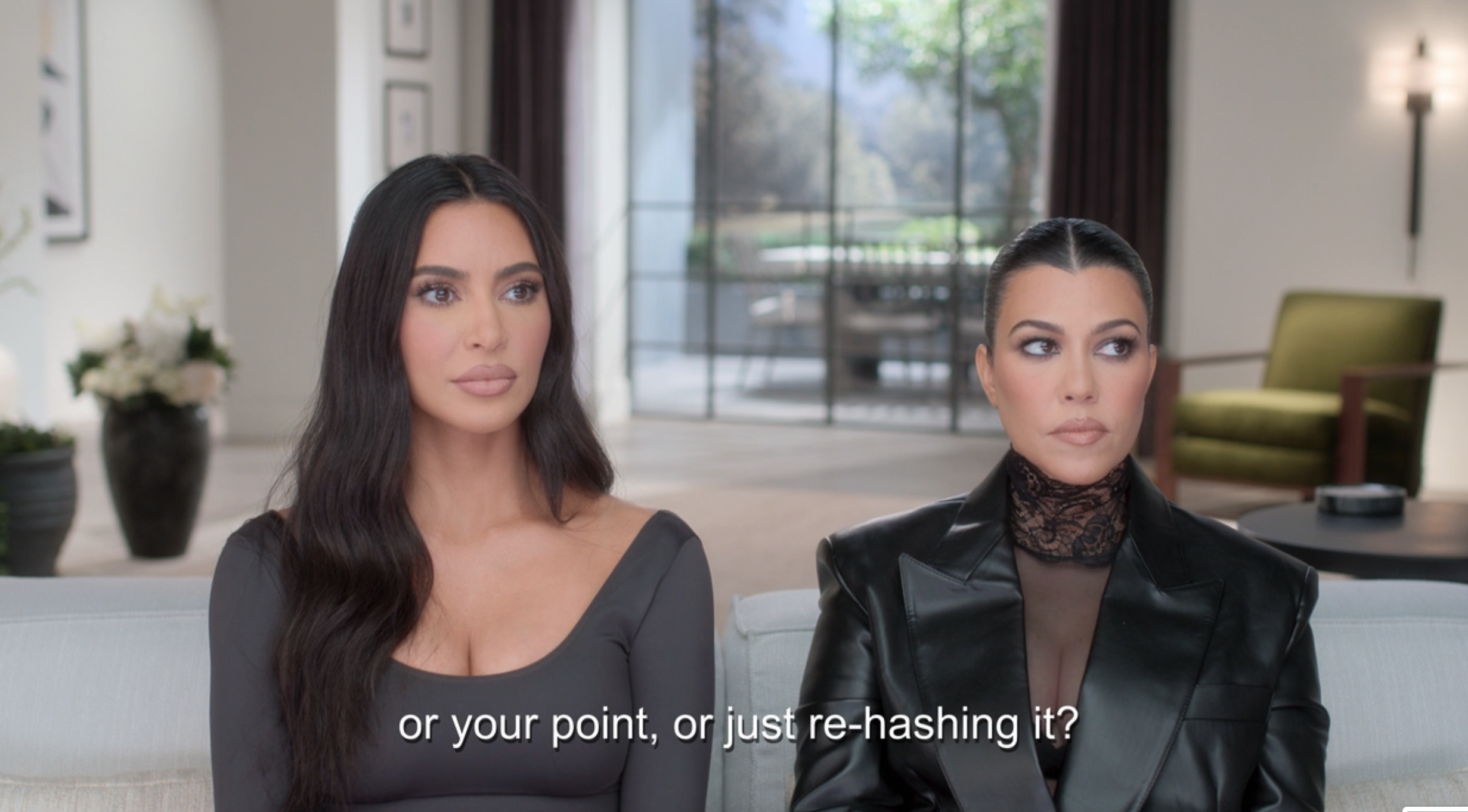 Of course, if you've watched the phone call in full, you'll know that their feud was reignited by the sisters watching early cuts of the show in the editing process, where they were finally privy to comments made in confessionals or to family members when the other wasn't around.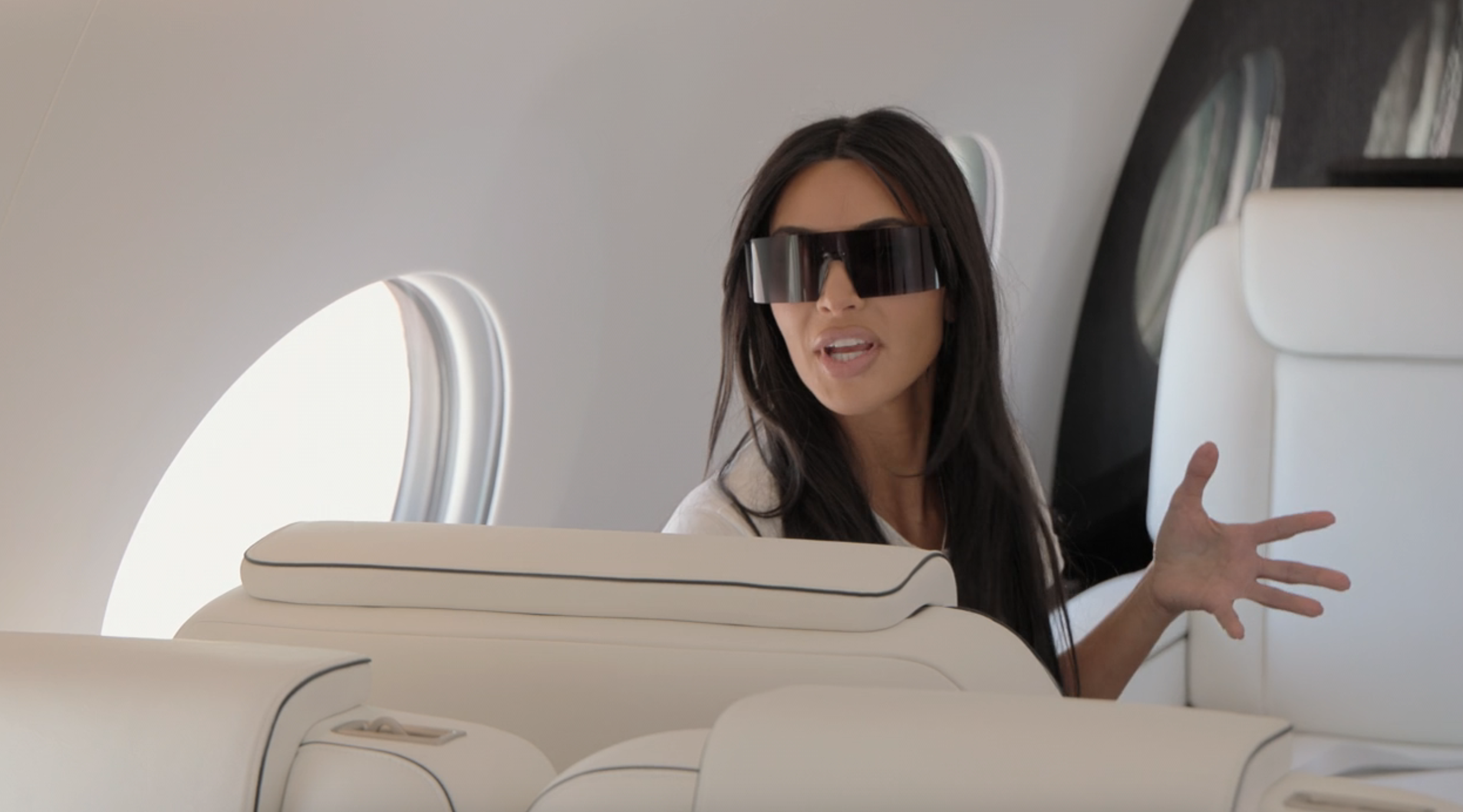 As viewers of The Kardashians will know, the way the show is edited has always been a point of contention for the sisters — particularly Kourtney, who previously broke the fourth wall by calling out the way her Season 1 storylines were depicted.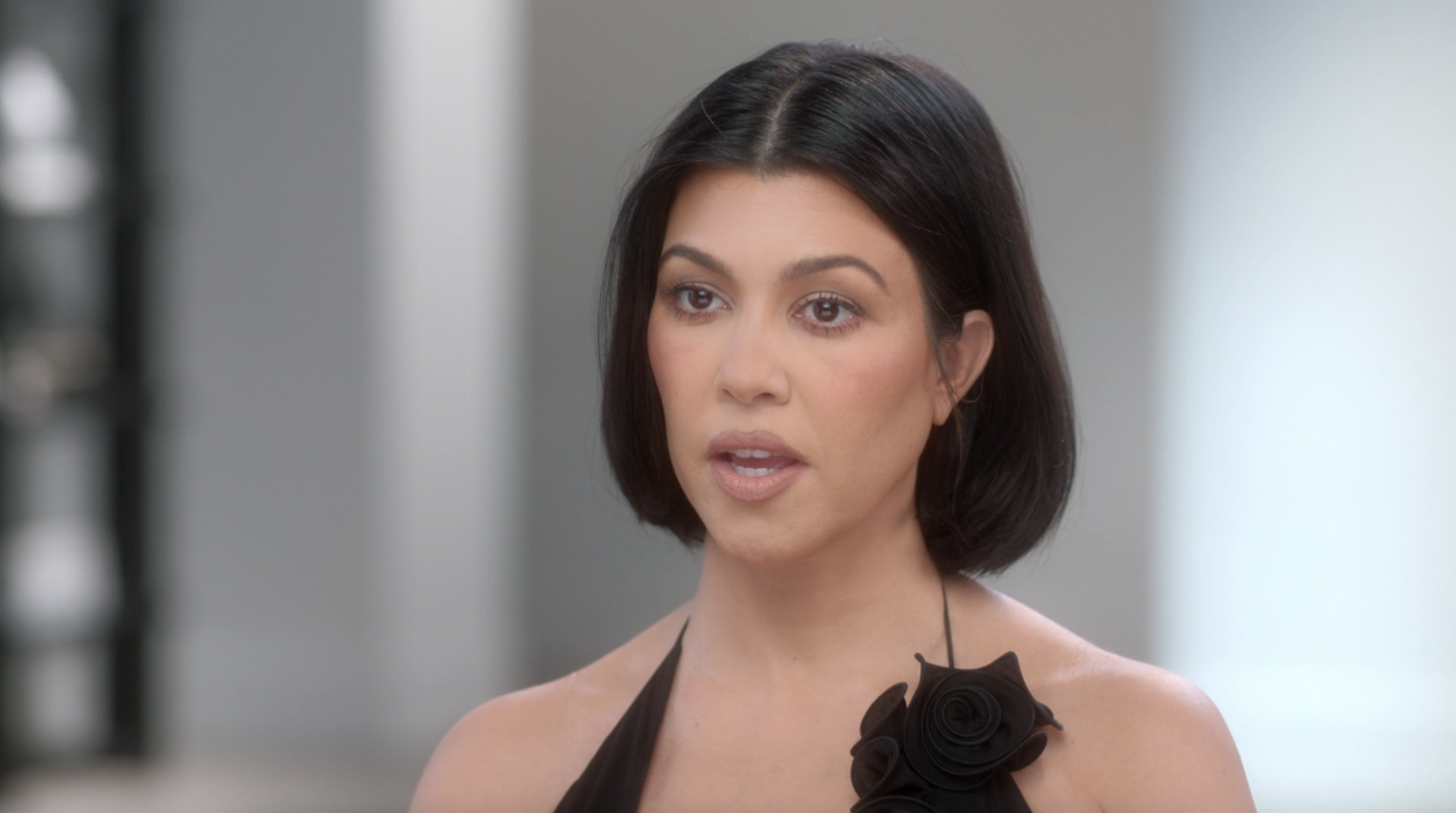 Kris Jenner and all of her daughters are executive producers on the show, meaning they get a say in how the show is edited. And in his interview, Ben pulled back the curtain on how the family plays an "active role" in the editing process.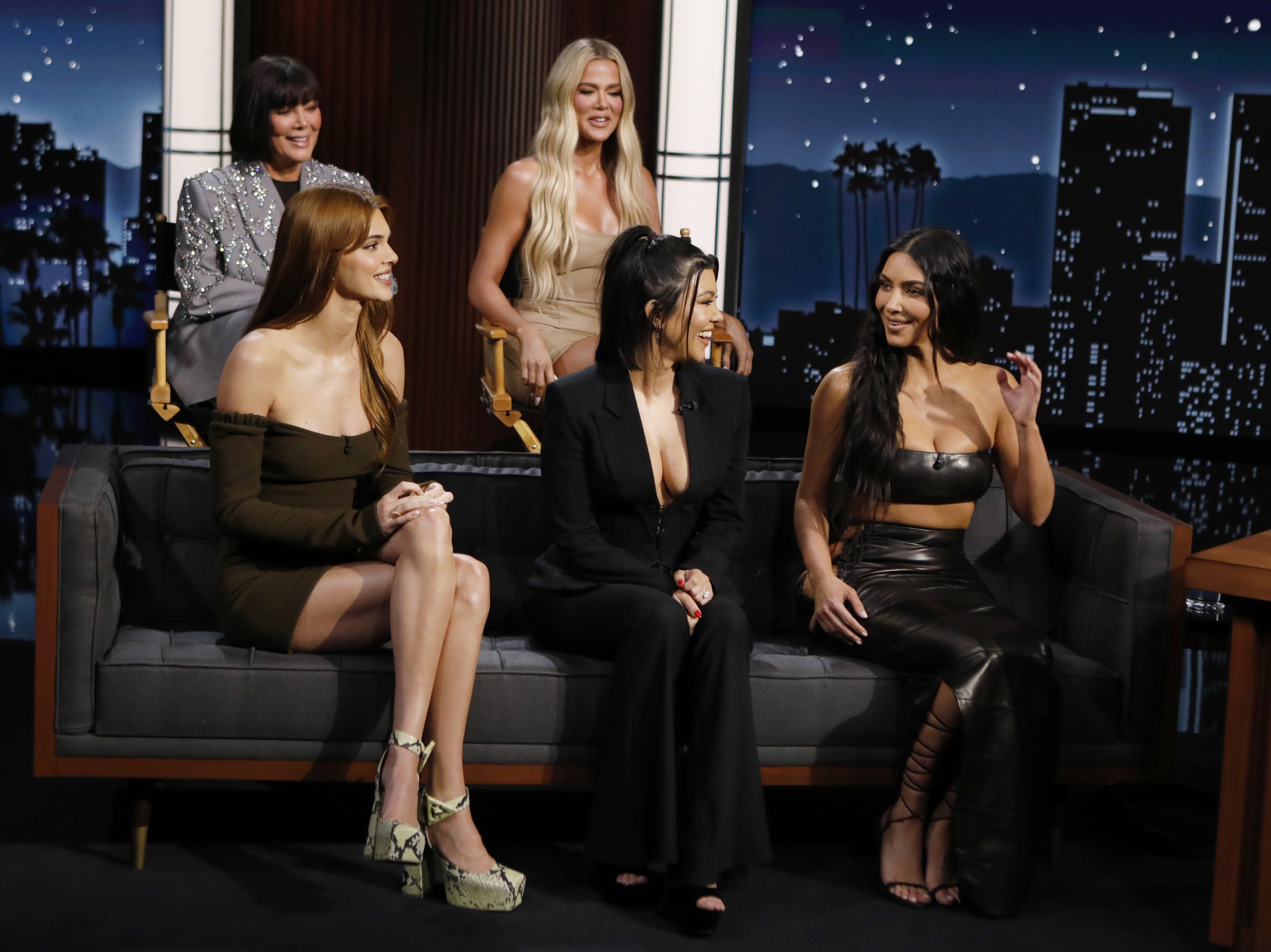 "They have a say," he said. "There's no question of it. They're executive producers of the show. We always have discussions over things."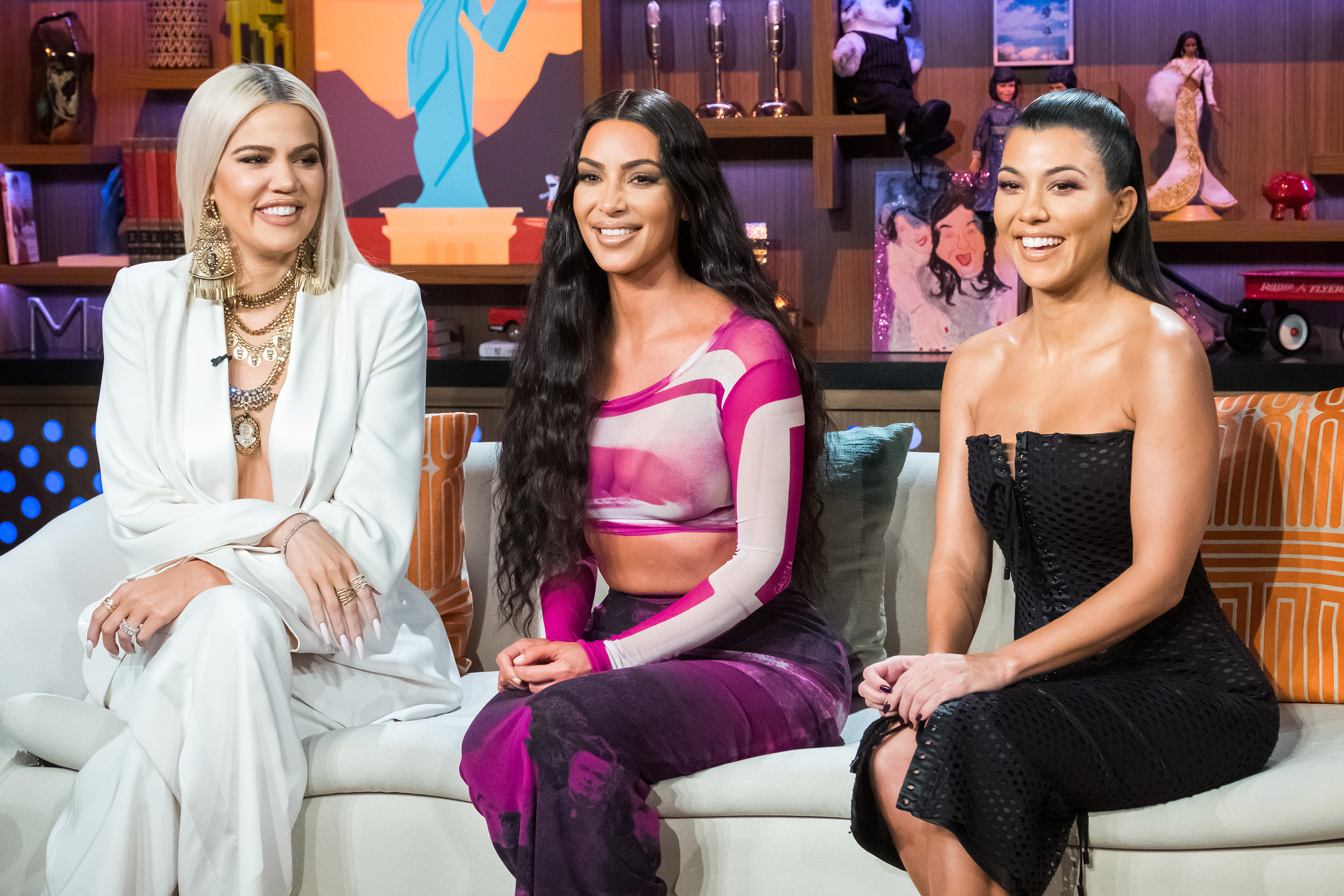 Ben said they often have to "talk things through" in the editing room, and if one sister isn't happy with how their storyline is being depicted, "compromises can be met."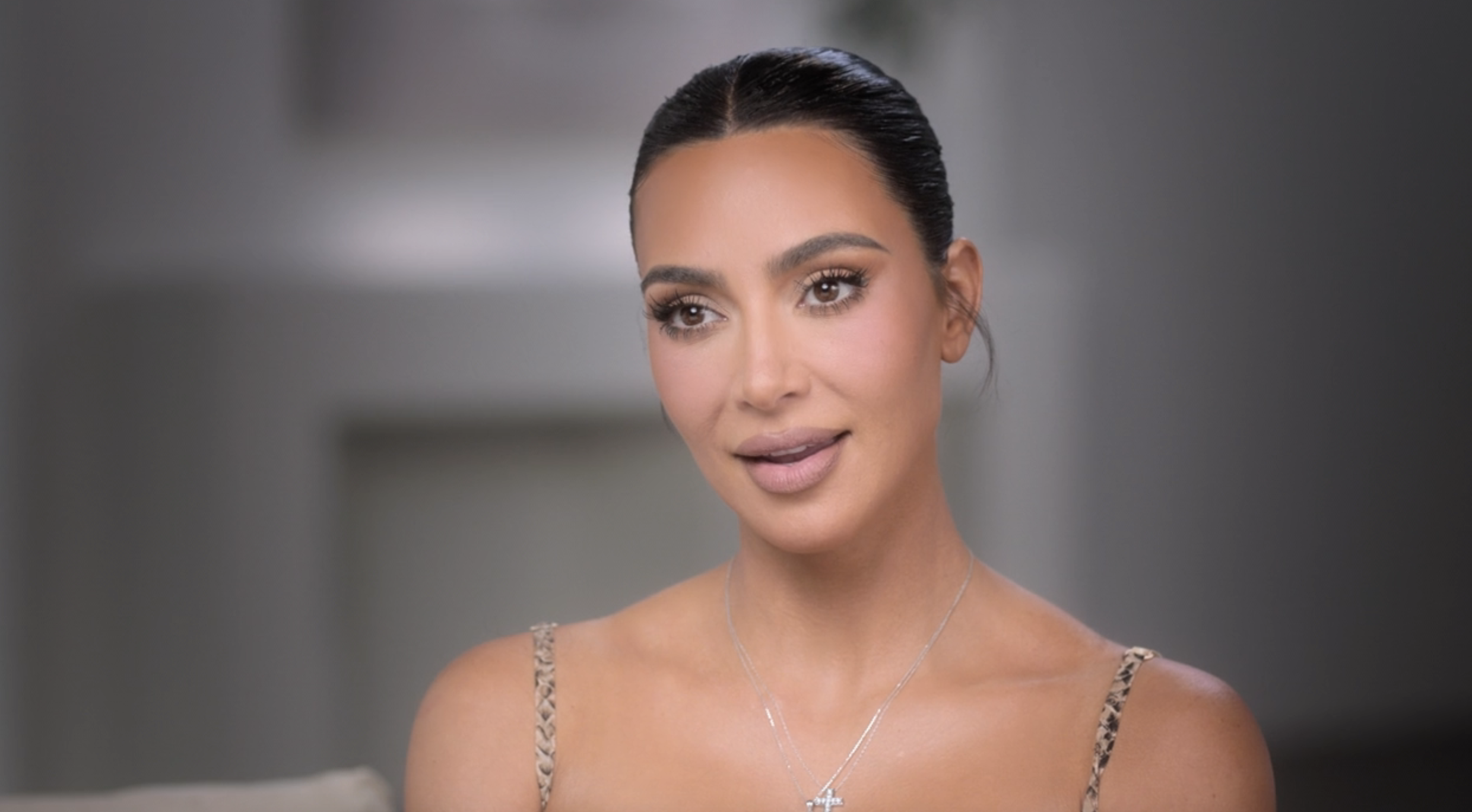 However, he explained that he and his team will often stand their ground and fight for things to be included, and if a sister isn't happy about it, they can express that on the show too — just like Kourtney has.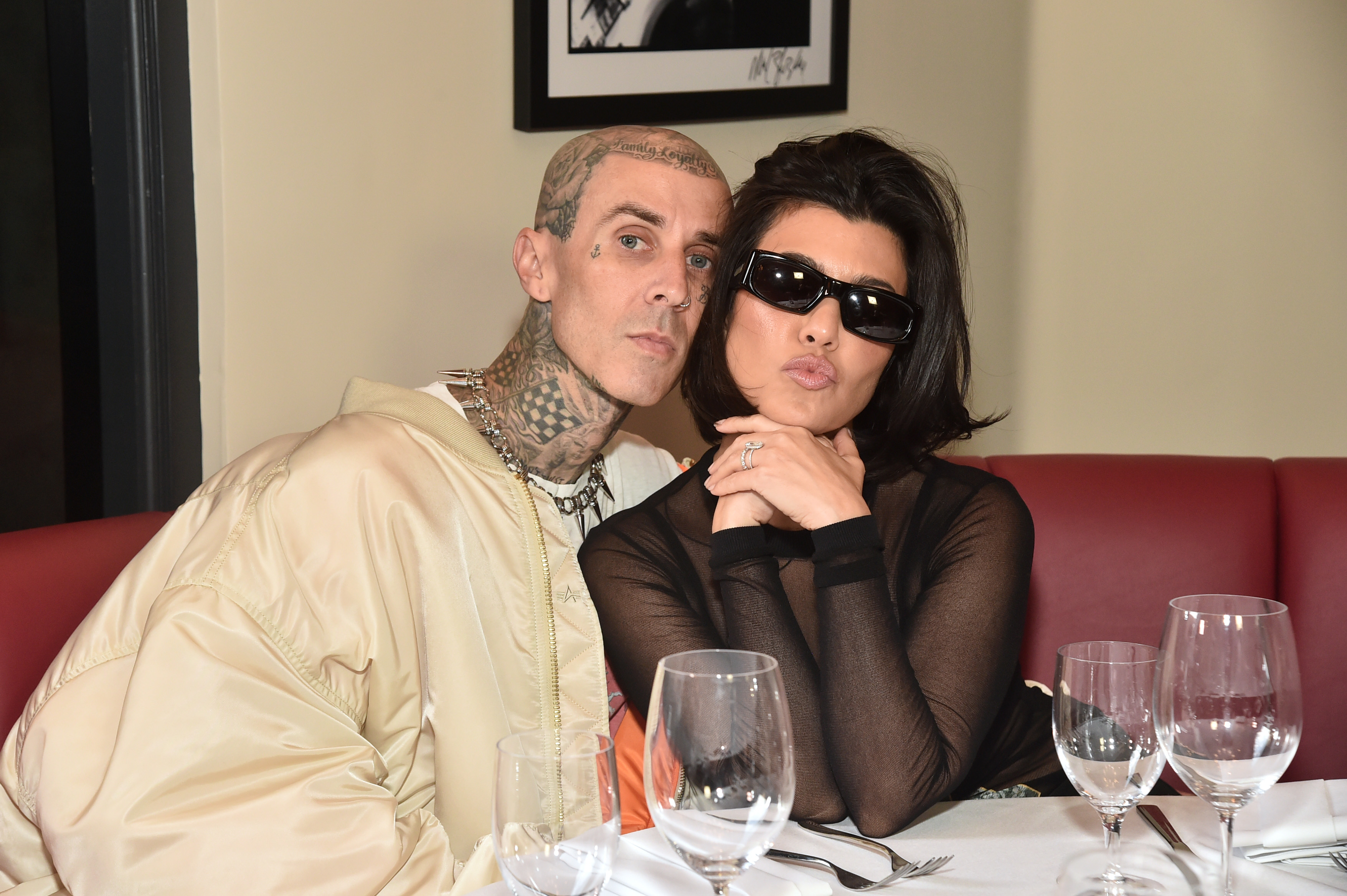 "It's really important for them that the show is great," he said, praising their approach to the process. "They also want the show to be truthful and honest, and therefore, it's not as much of an issue for me that they are involved in the edit because as long as you come to it with wanting it to be truthful and honest, but also really good television, you have less concerns with them being involved in it."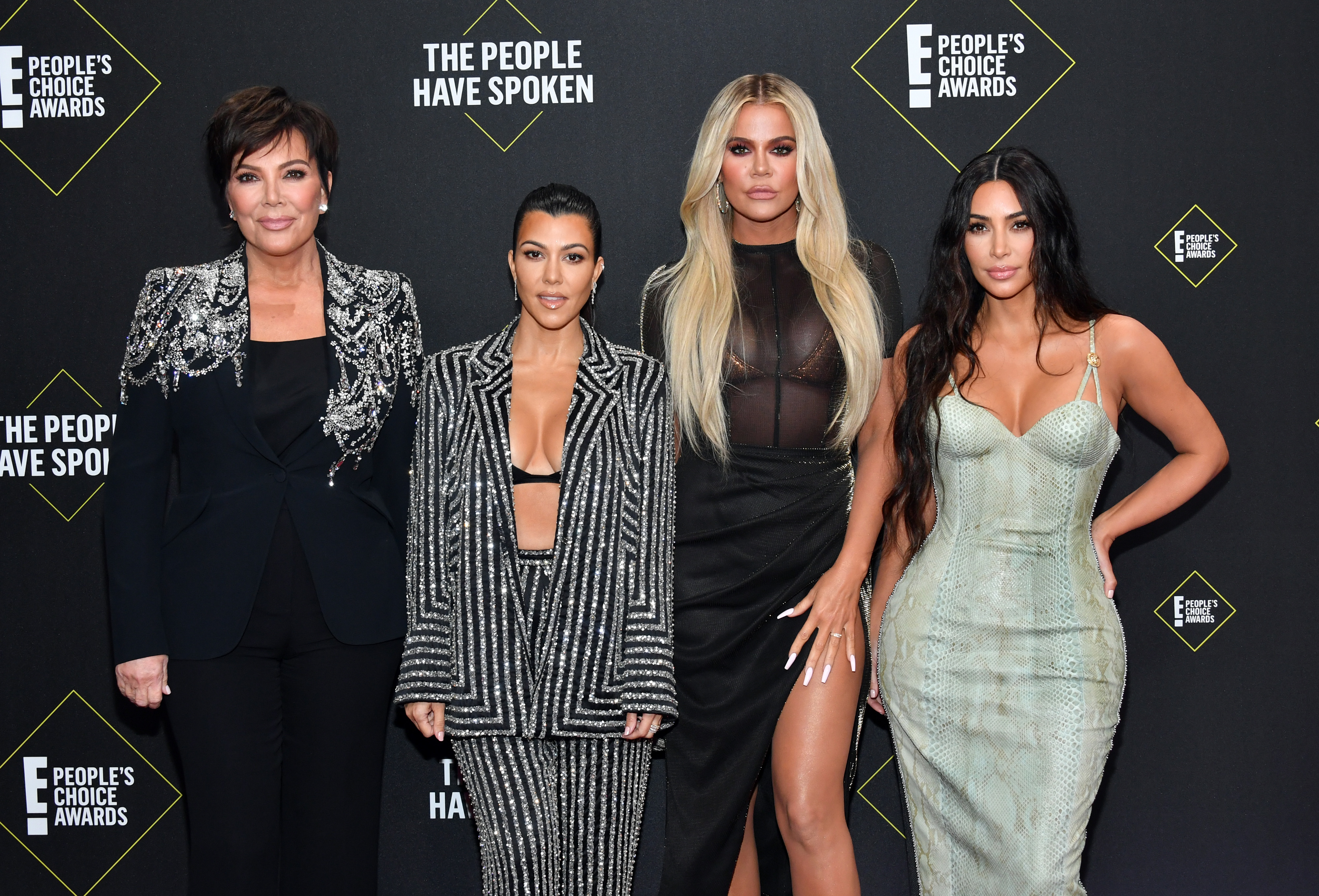 He added: "I don't see them as the subjects of our show. I see them as our partners."