In an unexpected but welcome turn of events, John Krasinski wound up being the surprise guest star of the Oppenheimer press tour.
Being that his wife, Emily Blunt, is one of the movie's leads, the Office actor had the joy of crashing cast dinners, joining in on videos, and photobombing group pics as the Oppenheimer stars traveled the world promoting the movie over the past month.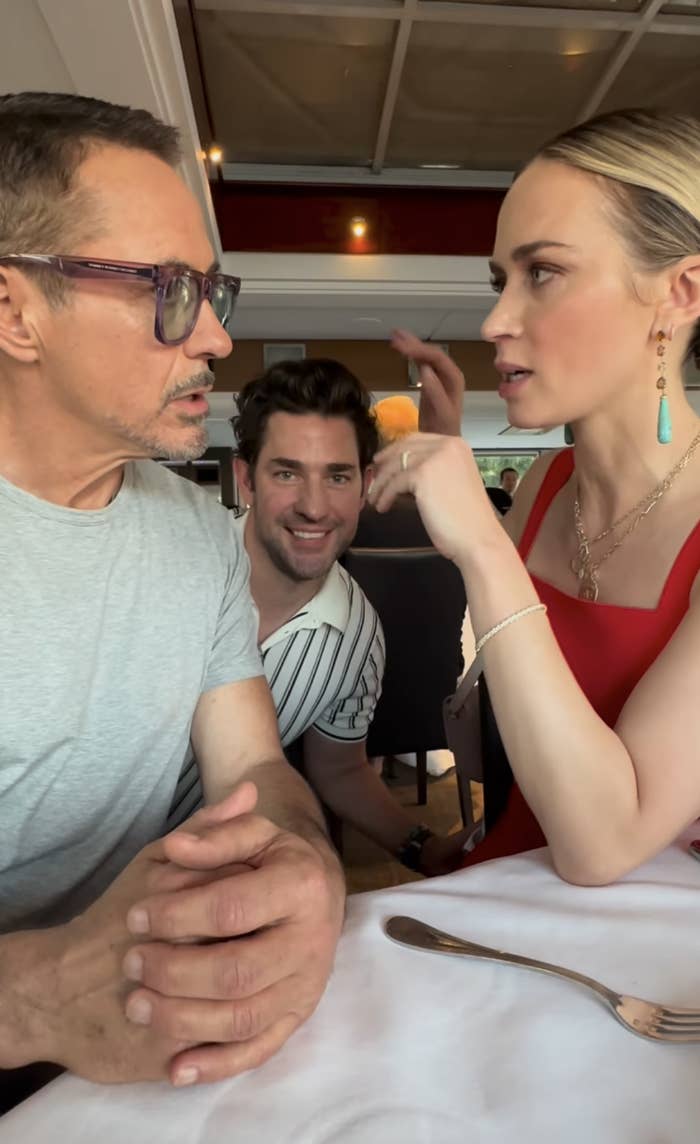 In fact, John was so present on the press tour that Robert Downey Jr. — who actually is in the movie — joked that he might even have a surprise cameo.
And now, Emily has revealed that John's support for her role in the movie goes way back to before either of them knew she'd even been cast.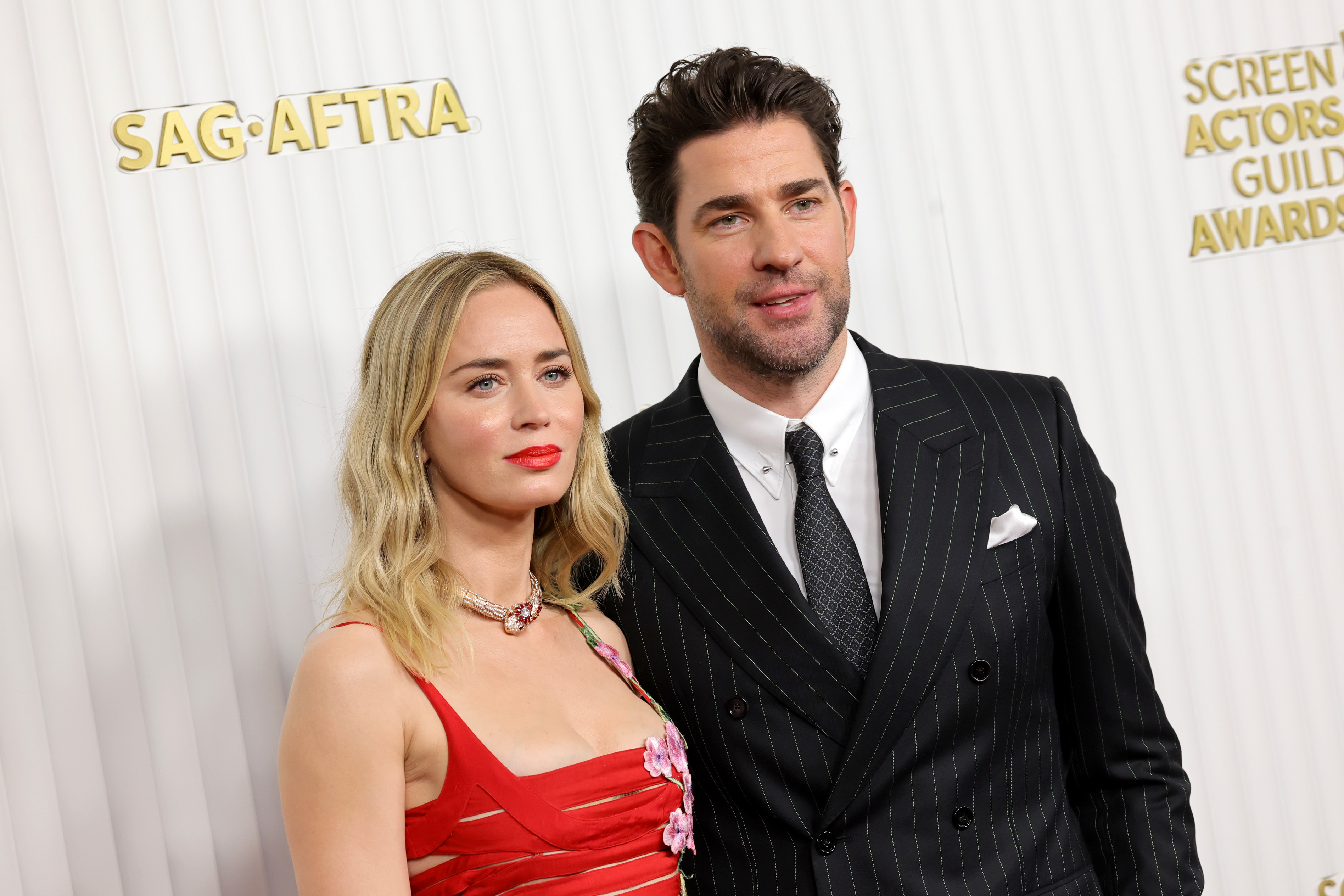 Speaking to E! News, Matt Damon recently told the story of how Christopher Nolan approached him to star in the major film, confessing that the process was made a little complicated by the fact that he and Emily are actually neighbors in NYC.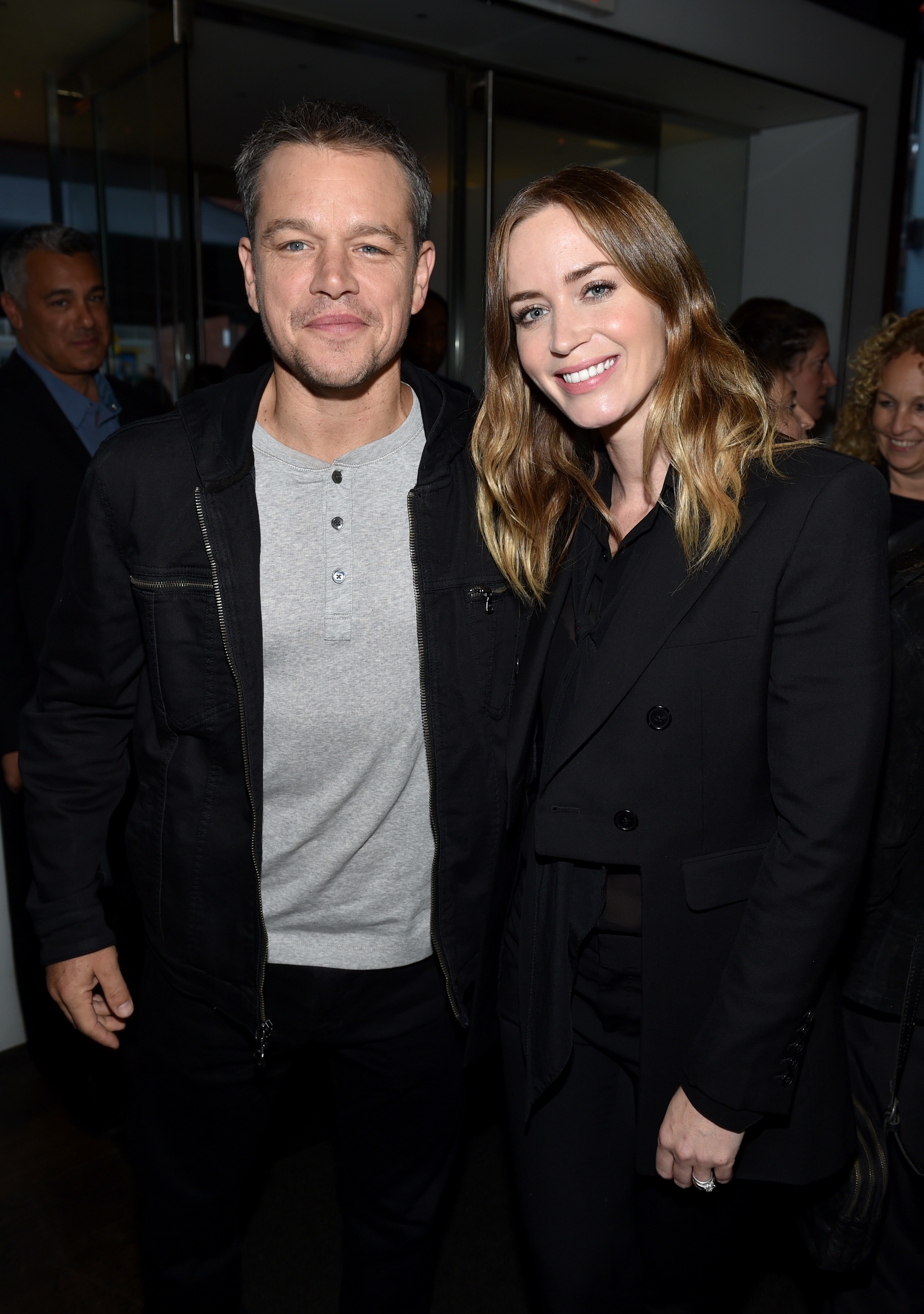 "He came to our apartment building to meet with me, and he already knew that he was gonna go to Emily with the other part," Matt recalled, before revealing that the director chose not to offer the role to Emily on the same day "because he didn't want to seem like he was only going to one building to cast the entire movie."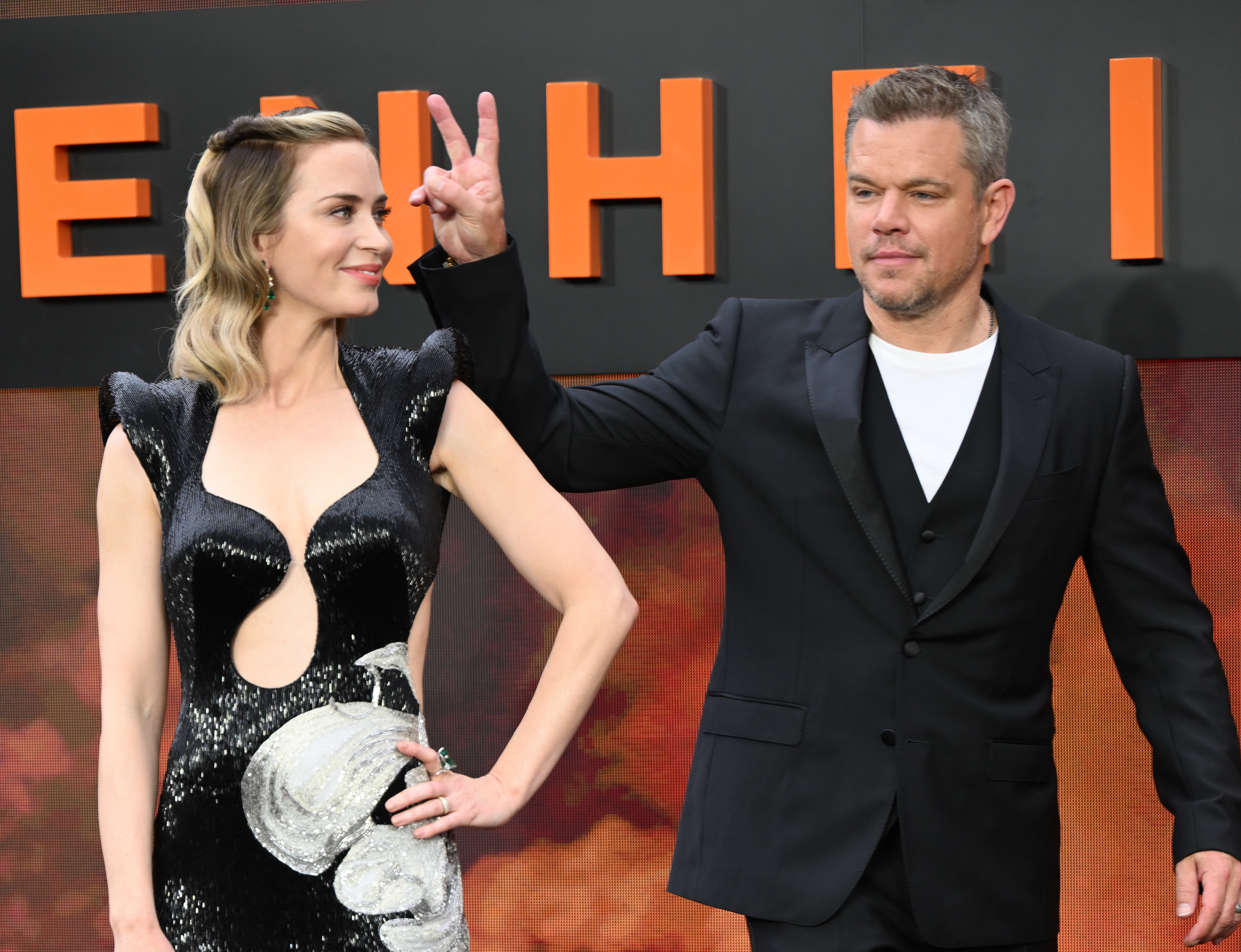 However, Christopher's plans quickly ended up changing when he coincidentally "bumped into" Emily's husband in the elevator on his way out.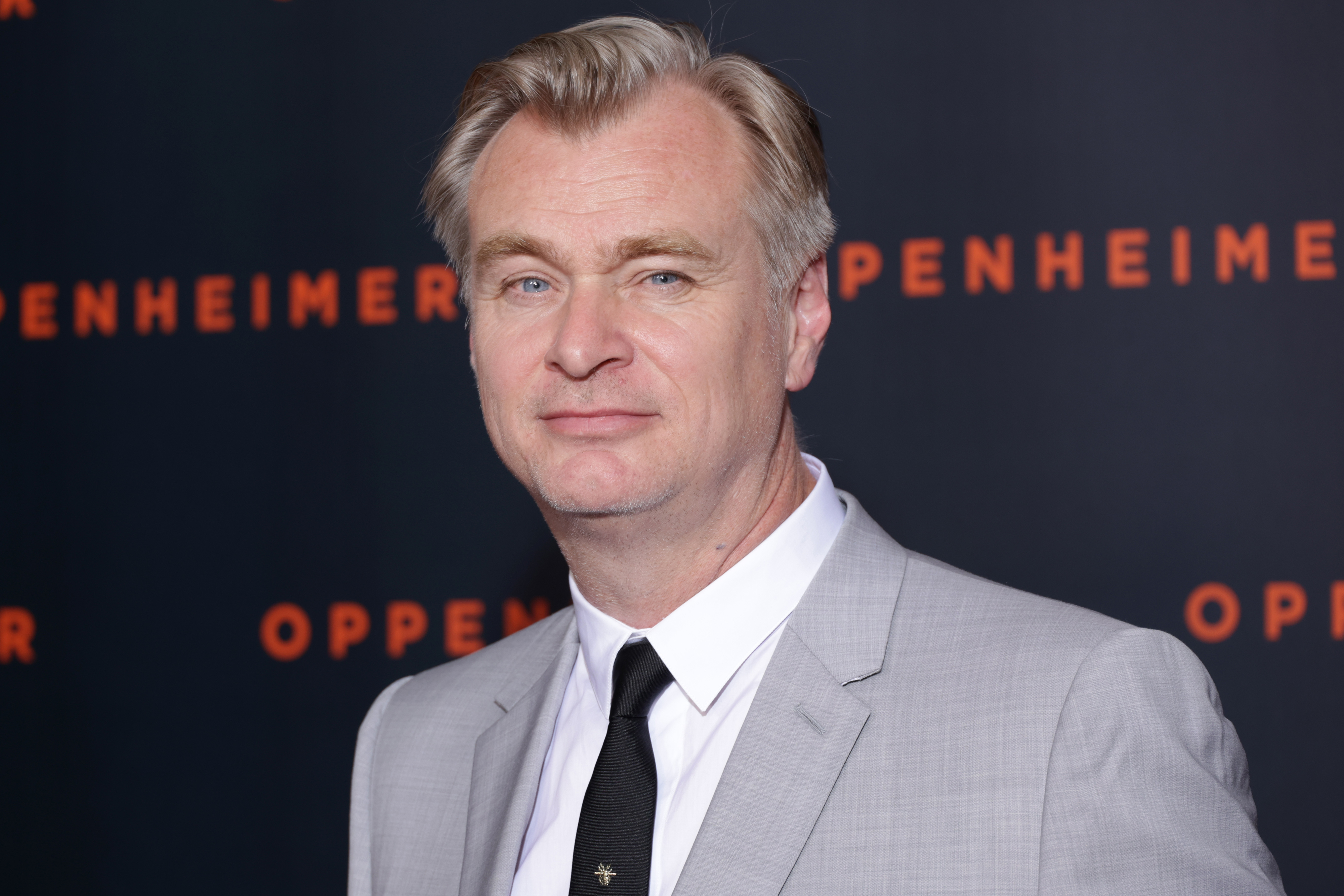 And so, face to face with John, the Interstellar director decided to cut to the chase and get Emily on board sooner rather than later.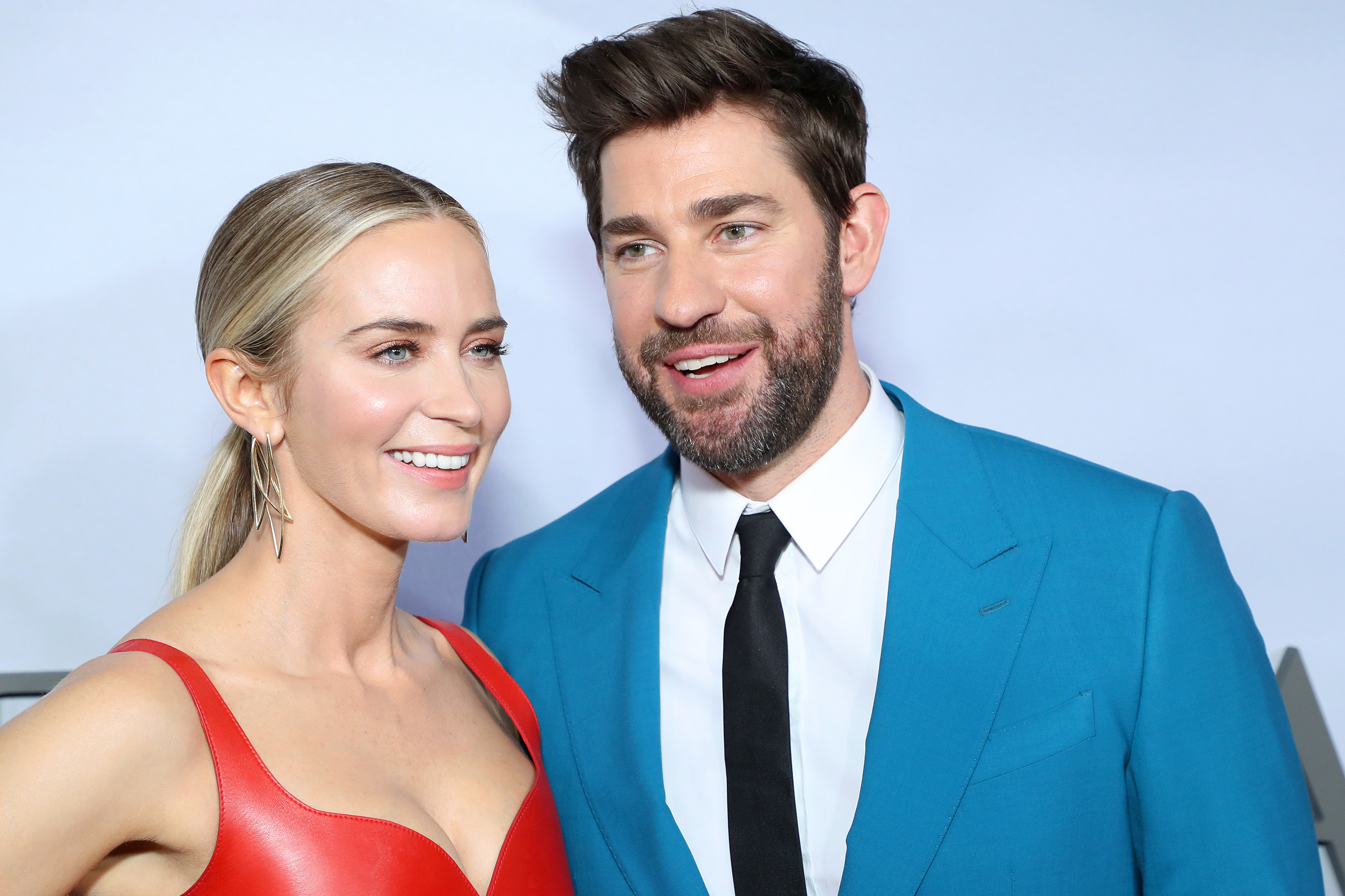 "He said, 'I was about to come to you for the part, but I didn't want it to be offensive,'" Emily recalled Christopher telling John, before handing him a script and saying, "'Oh, by the way, while you're here, give this to your wife.'"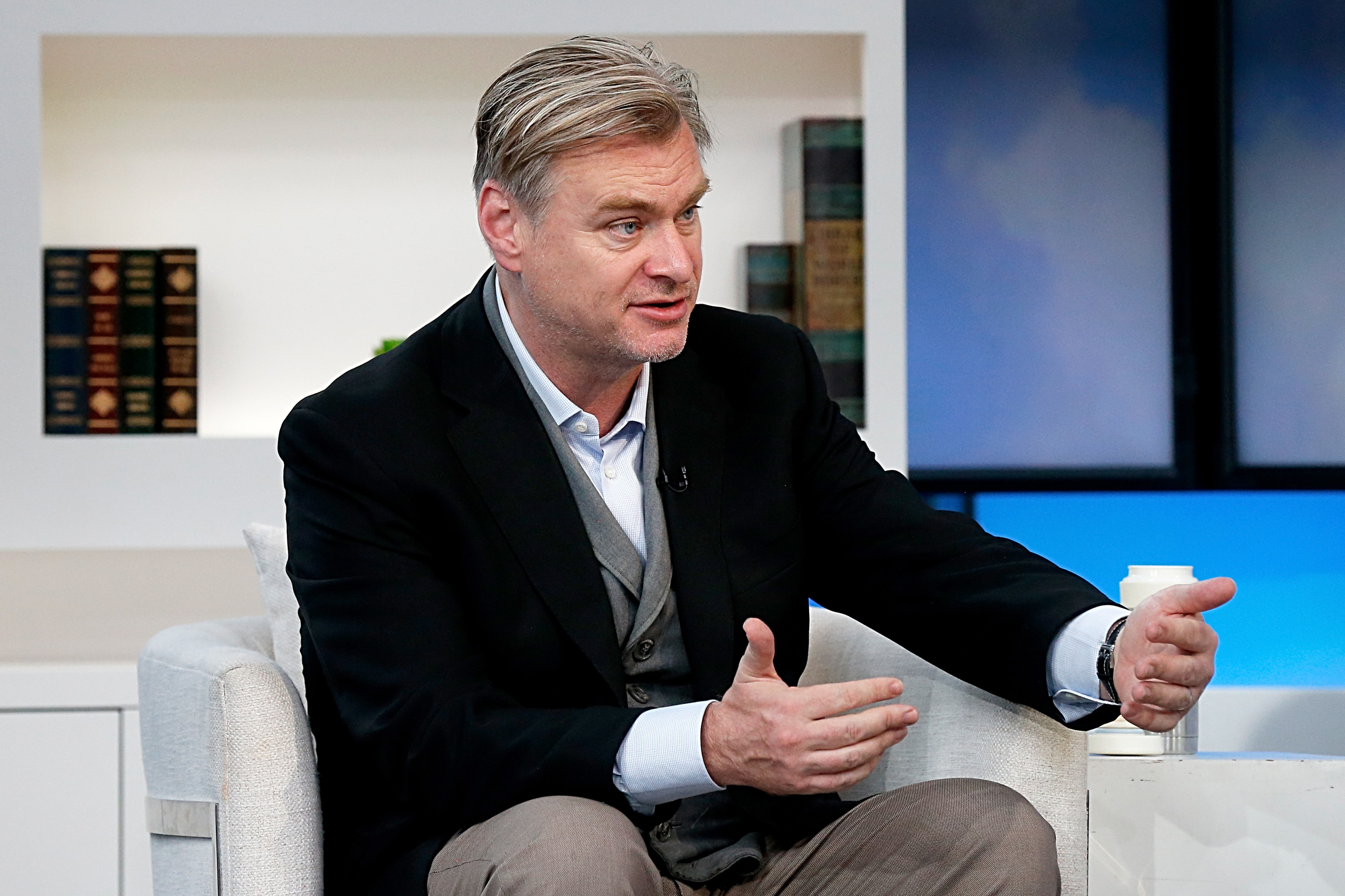 Needless to say, John did as he was told and delivered the script to Emily, who went on to star as Kitty Oppenheimer, the wife of J. Robert Oppenheimer, who is portrayed in the film by Cillian Murphy.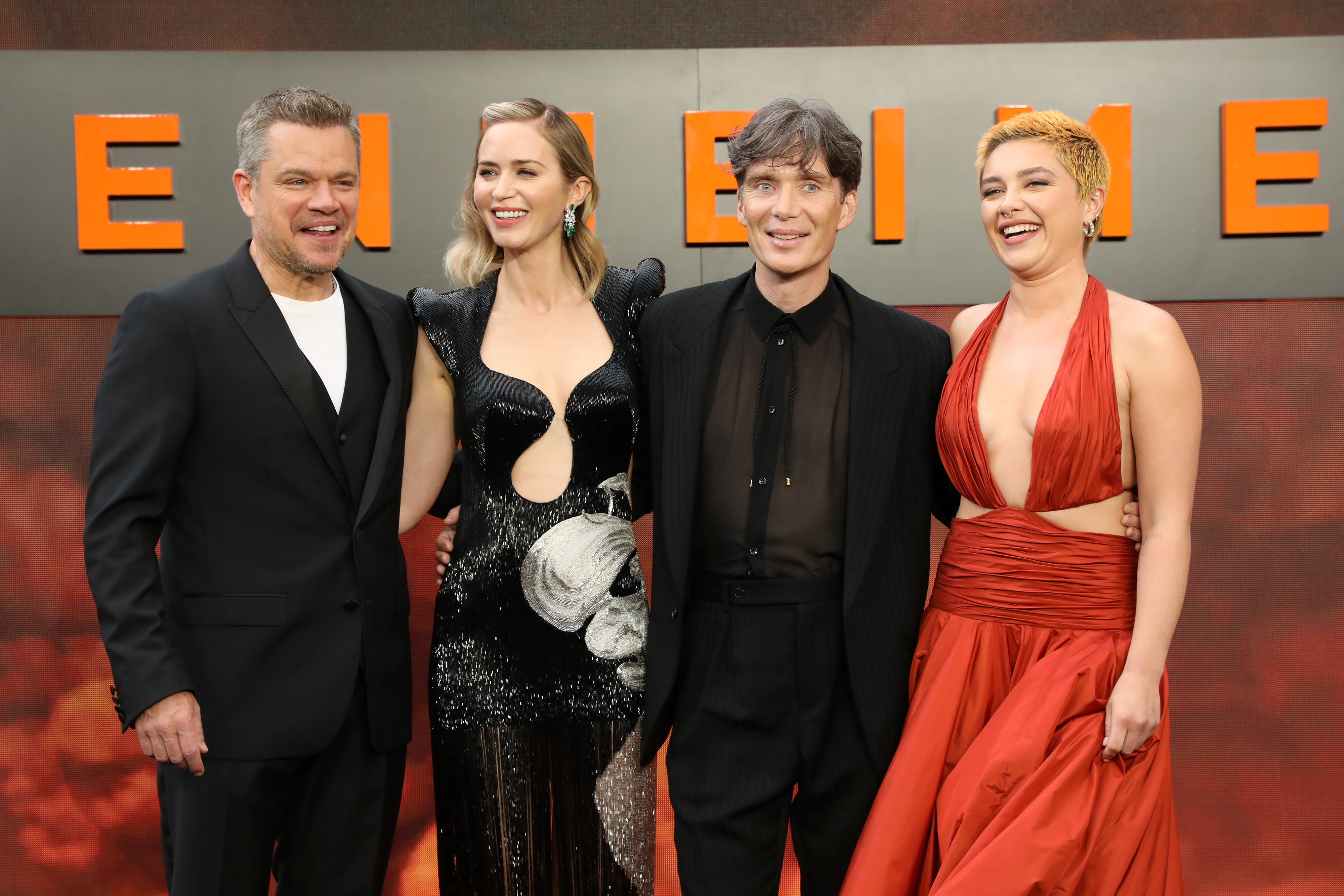 And, funnily enough, John wasn't the only spouse to have played a part in their partner's casting in Oppenheimer.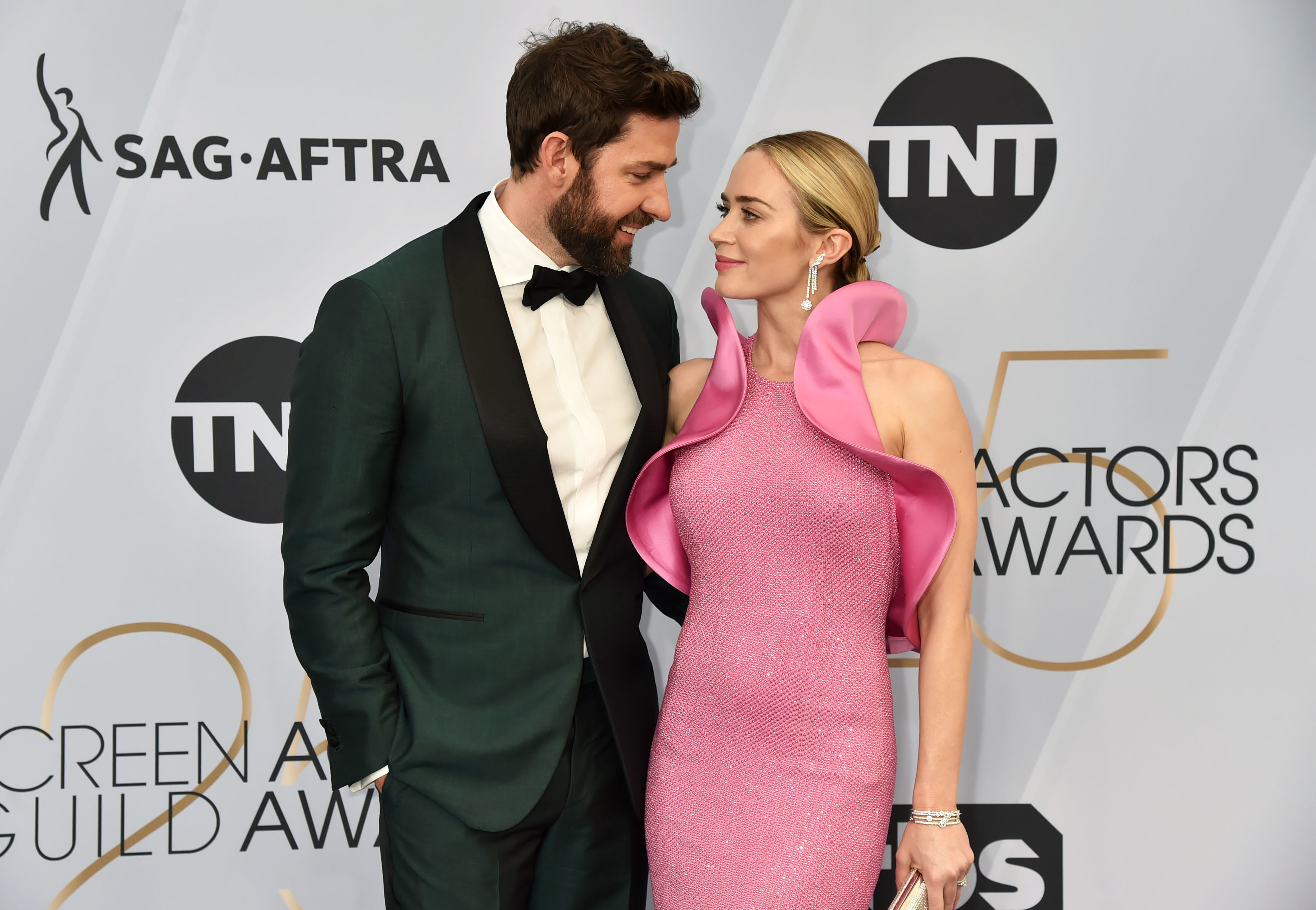 Earlier this month, Matt — who stars as Lt. Gen. Leslie Groves Jr. — revealed that he had to get the sign-off from his wife, Luciana Barroso, before accepting the role, after previously telling her he'd take a break from acting.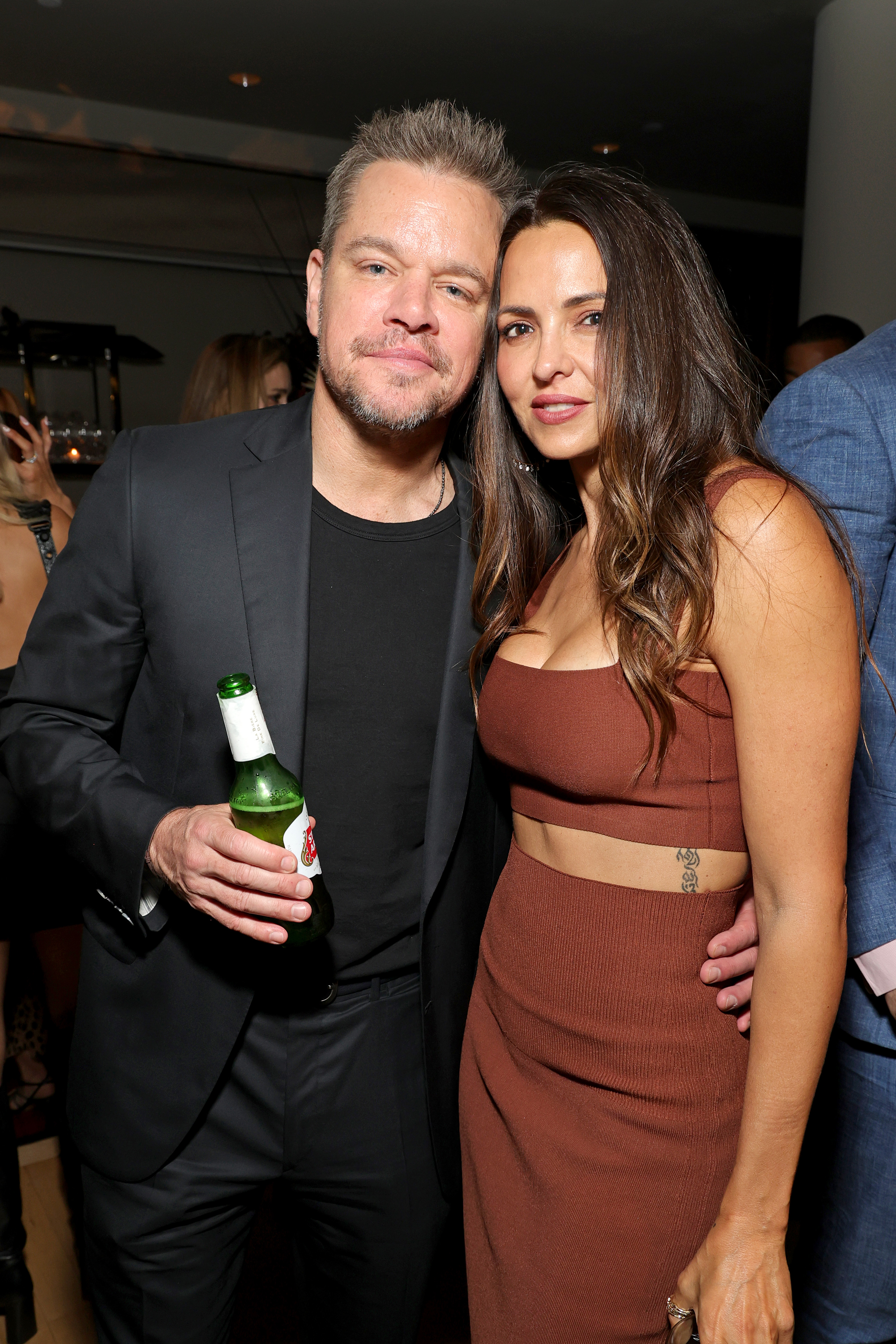 "I had — not to get too personal — negotiated extensively with my wife that I was taking time off," he told Entertainment Weekly, before confessing that the only "caveat" to the agreement was that "if Chris Nolan called."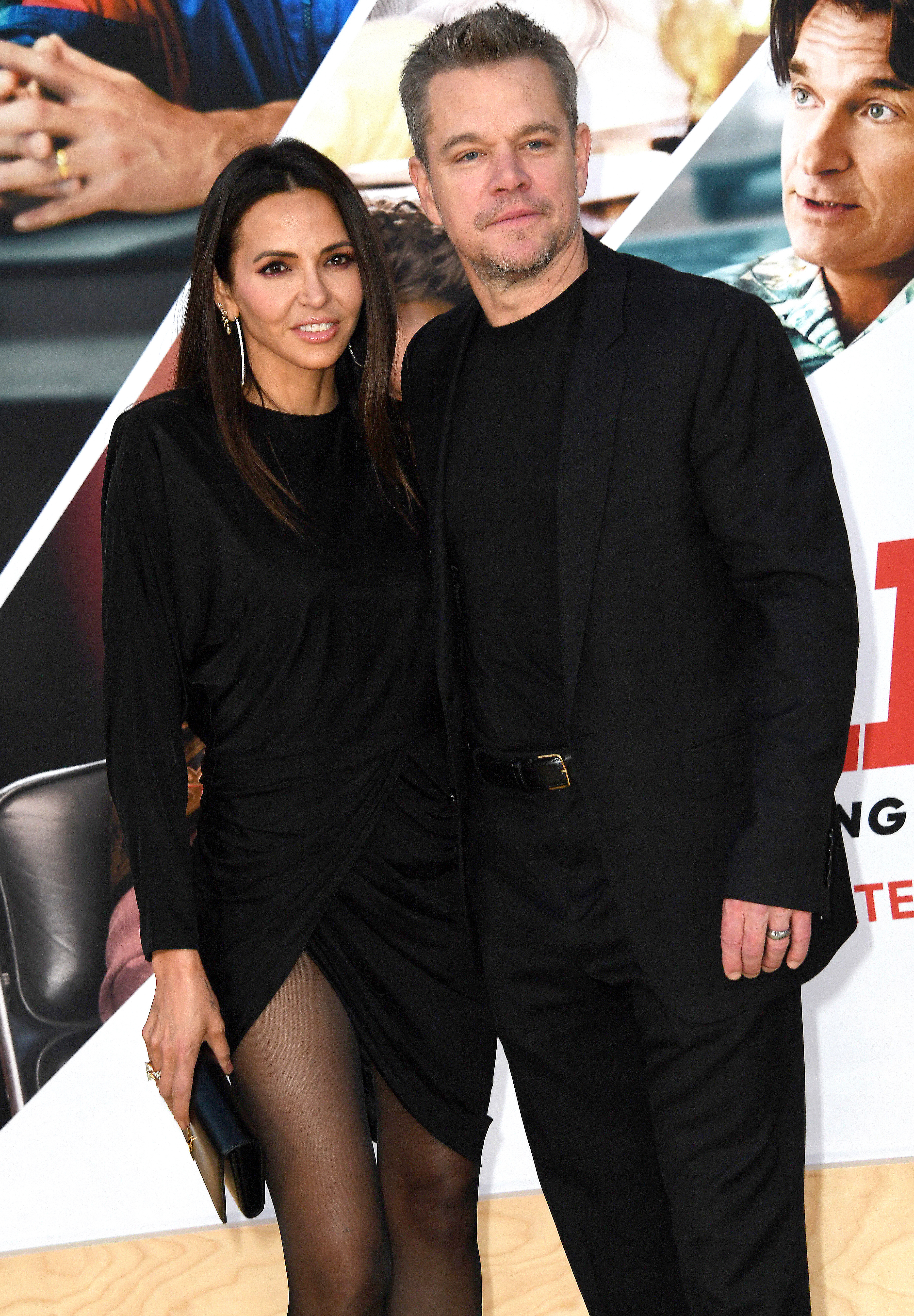 And, as fate would have it, the phone soon rang and it was — you guessed it — Chris Nolan, offering him a part in Oppenheimer.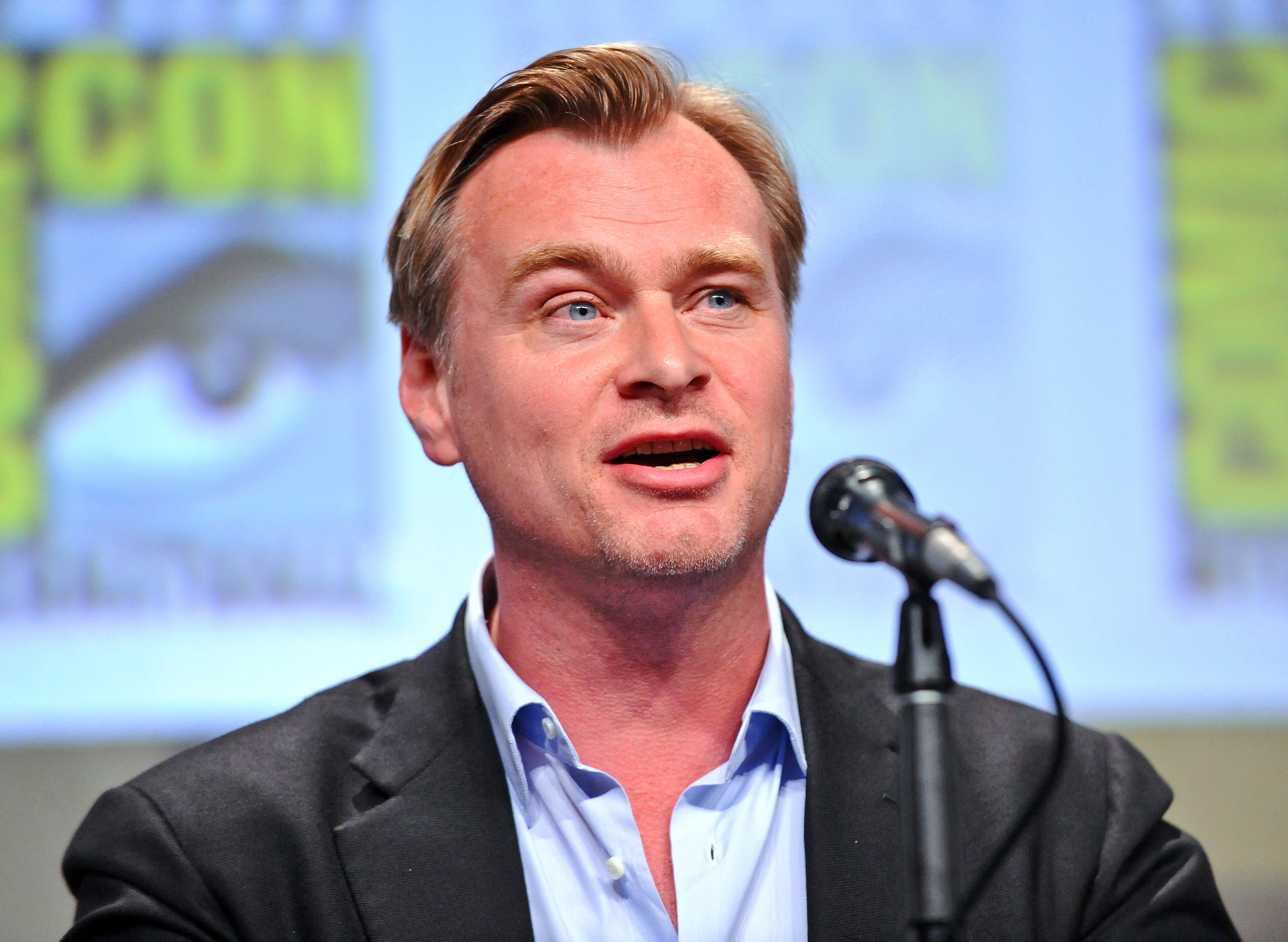 "This is without knowing whether or not he was working on anything," Matt said of the happy coincidence, "because he never tells you... He just calls you out of the blue."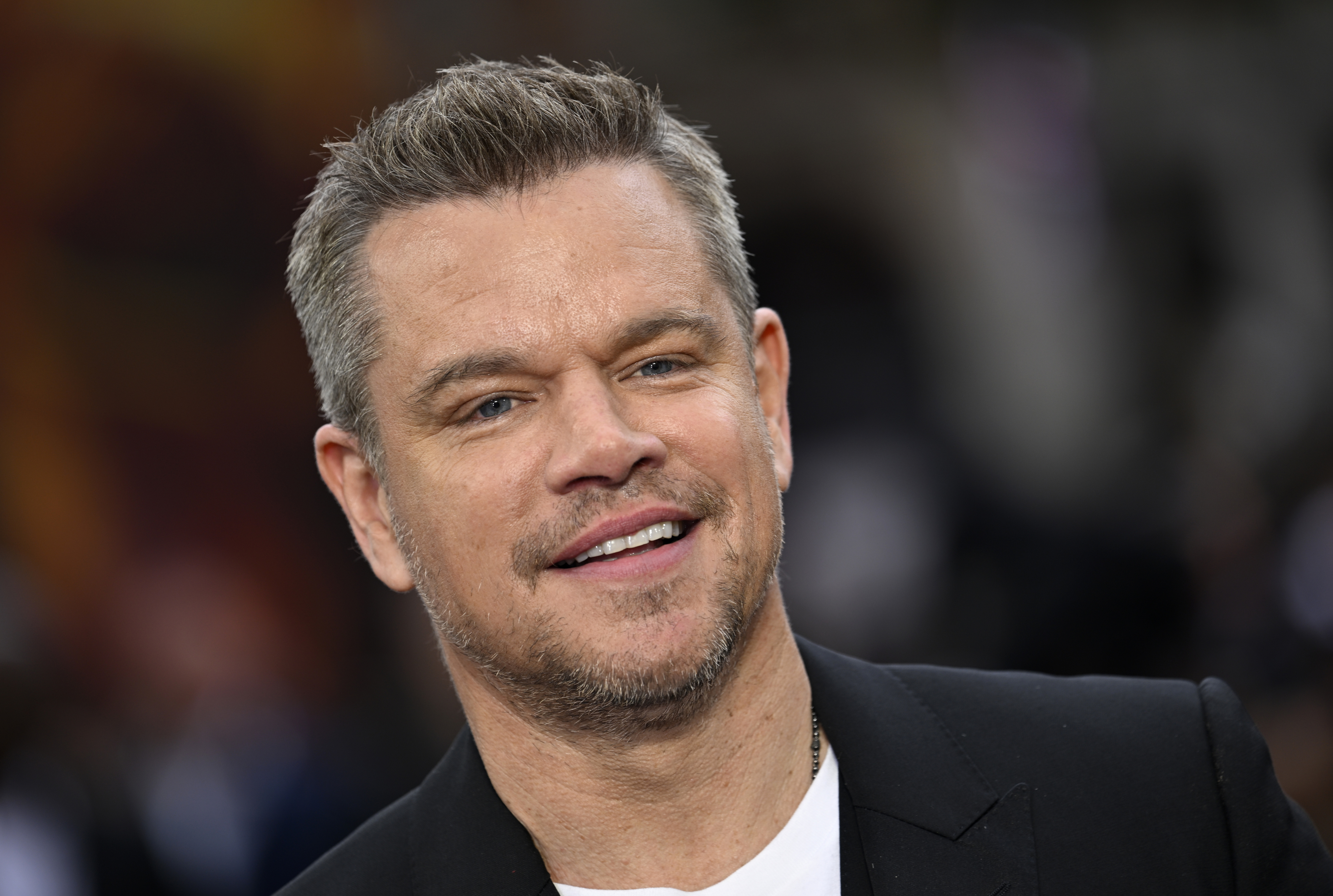 Moral of the story? You never know when Christopher Nolan might be about to offer you a role in his next movie. Stay alert, folks!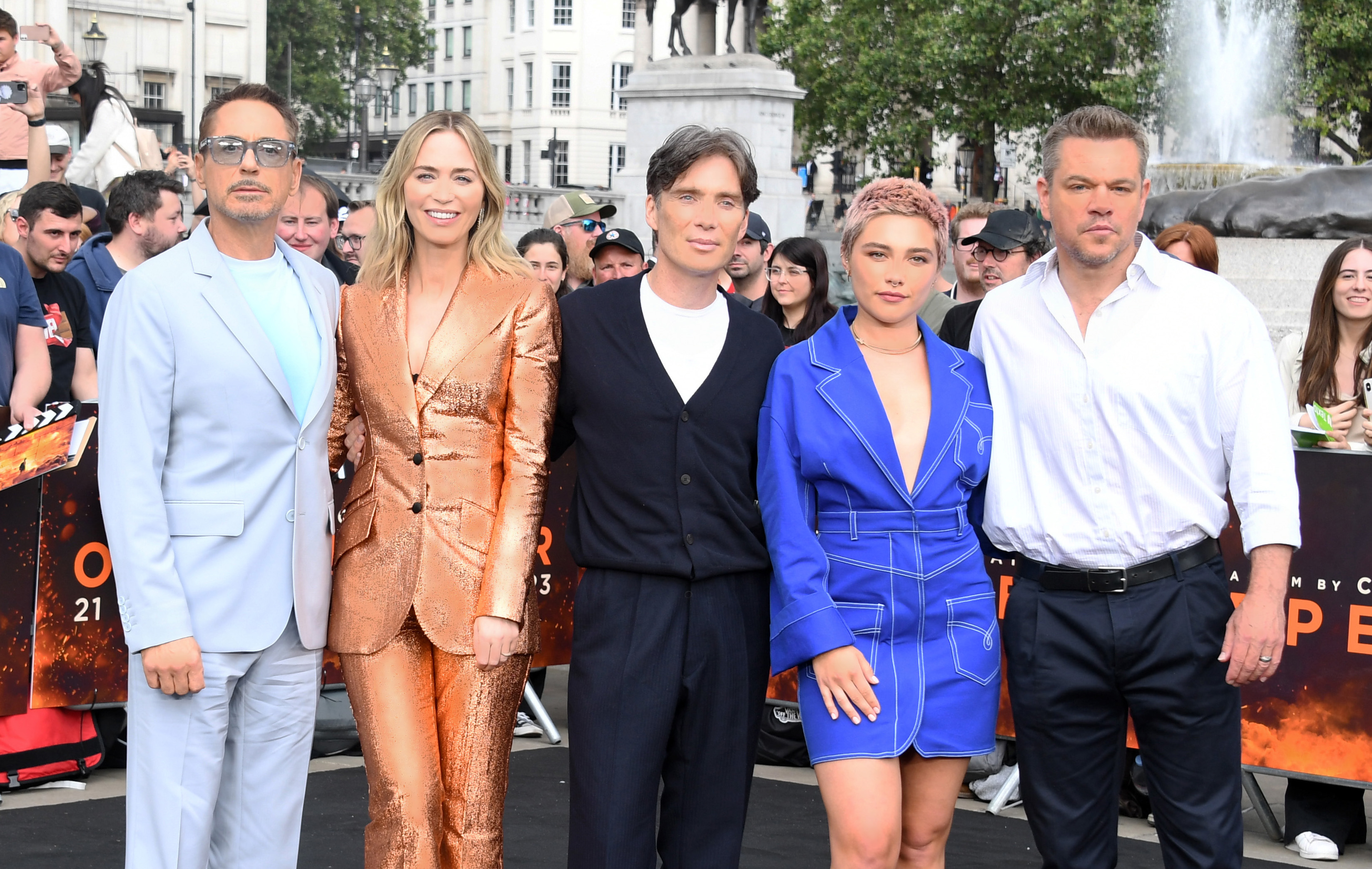 Oppenheimer is now in theaters worldwide.