In case you don't follow her, Gwyneth occasionally takes a break from her Goop CEO duties to answer fan questions on social media, giving her followers unprecedented access to her innermost thoughts and opinions on a whole host of topics.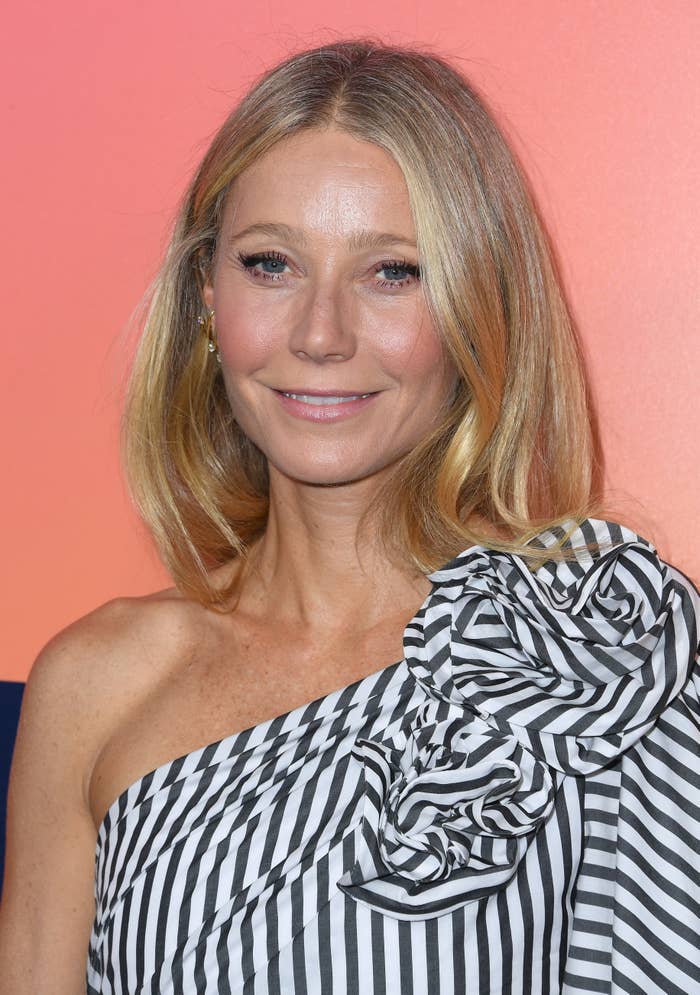 Of course, if there's one thing we've learned from Gwyneth's Q&A sessions over the years, it's that it seems no topic is off-limits — and this week's edition was no exception.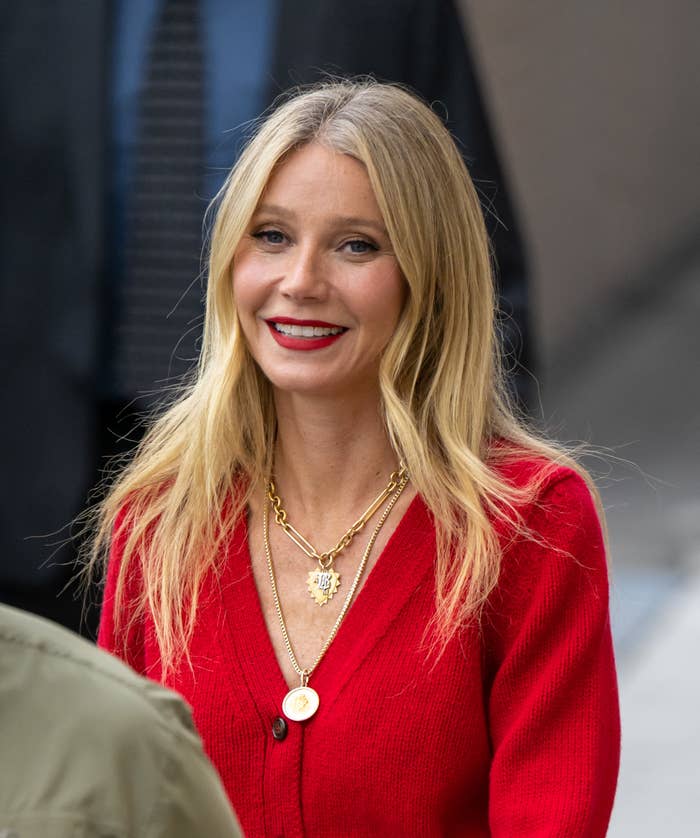 In the latest installment, she started off light with some relationship advice and then proceeded to publicly make dinner plans for Sept. 6 in LA with an anonymous user (who we'd like to think is someone she knows).
And with that out of the way, Gwyneth moved on to more pressing matters, like the Goop vagina candle.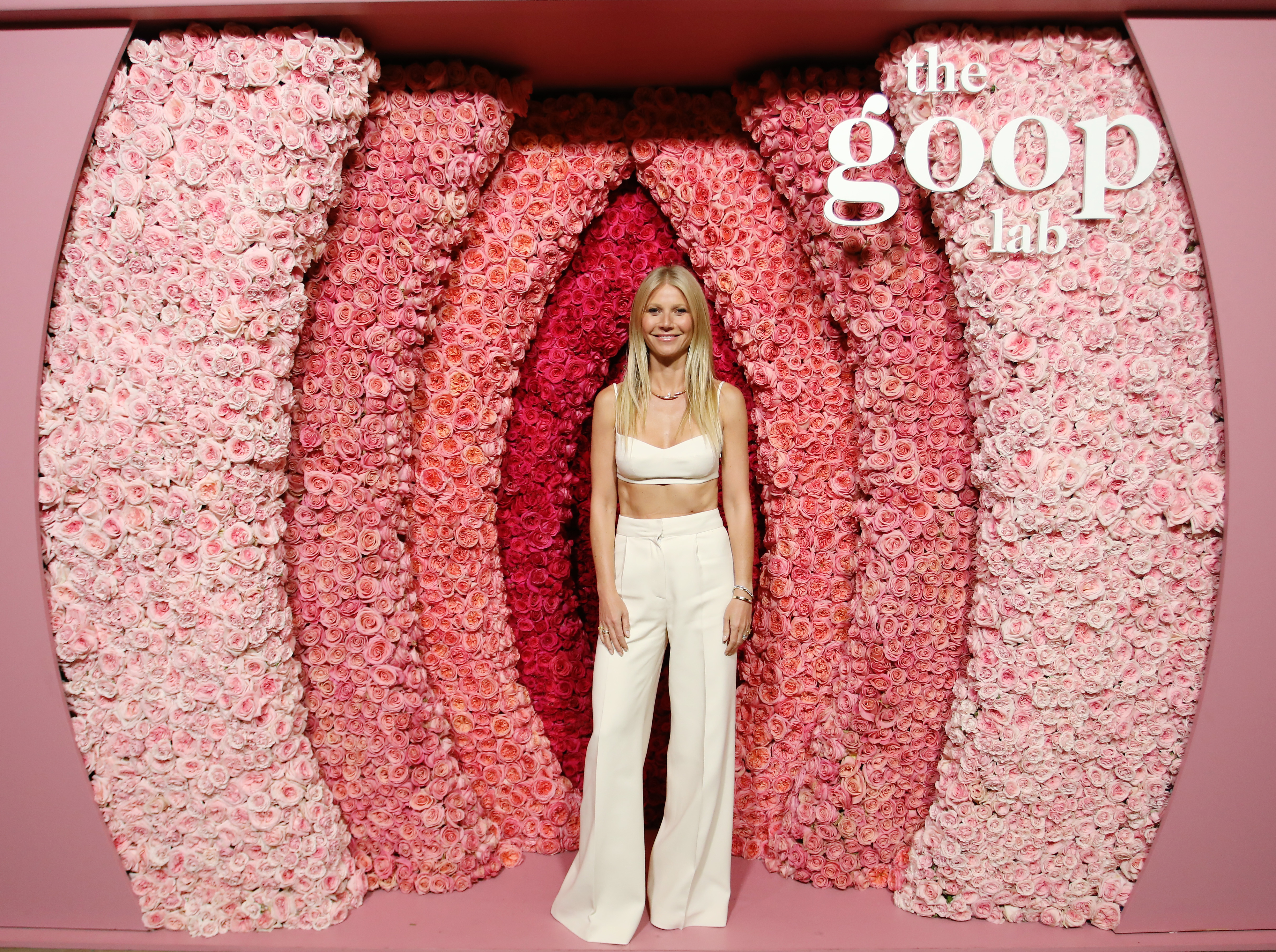 A fan asked about the "thought process" behind the "infamous" $75 candle — which made headlines in 2020 for its name, "This Smells Like My Vagina" — prompting Gwyneth to reflect on the media frenzy it generated.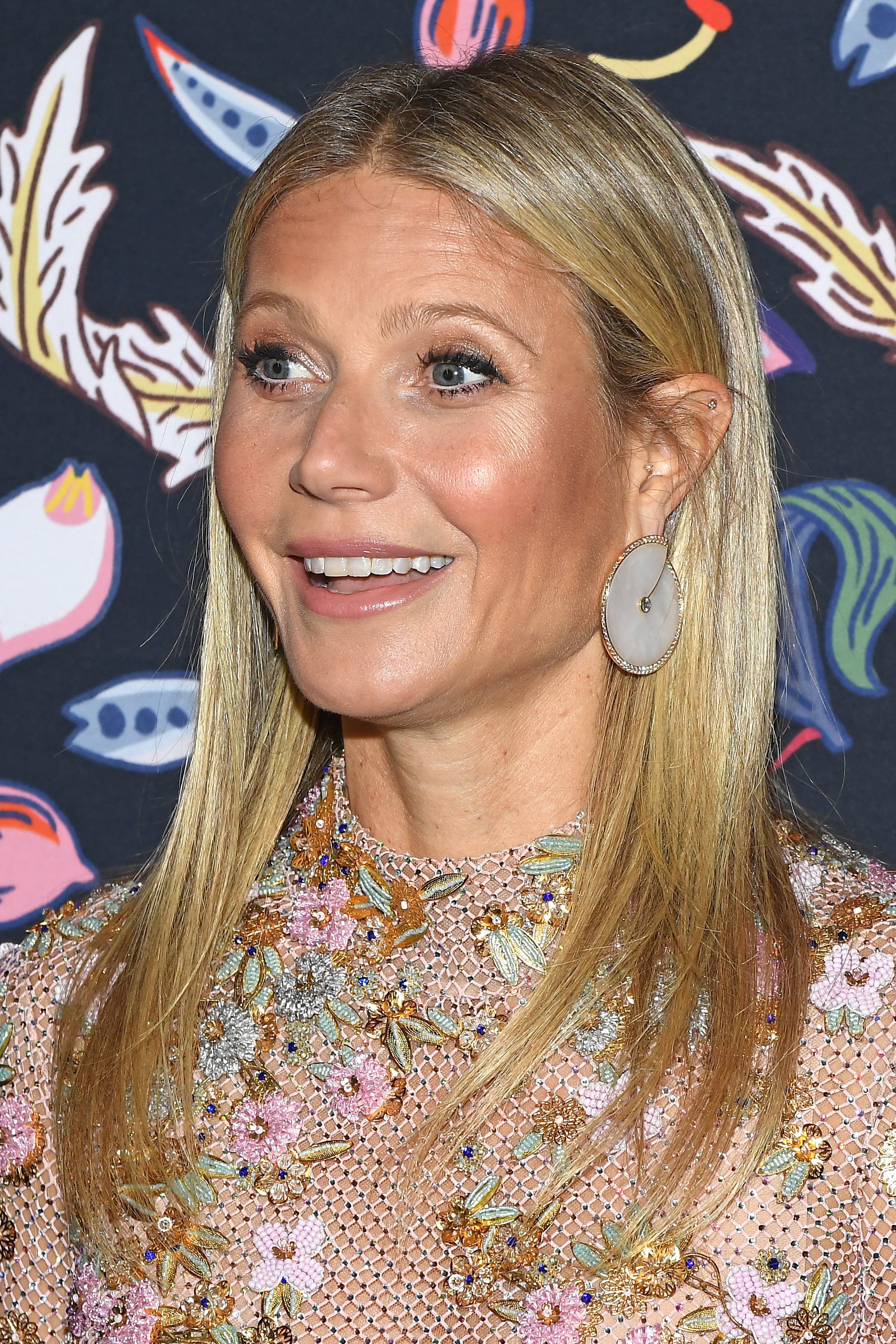 Answering the question, she began by clarifying that the controversial candle was intended to be "a really strong feminist statement" about women's bodies.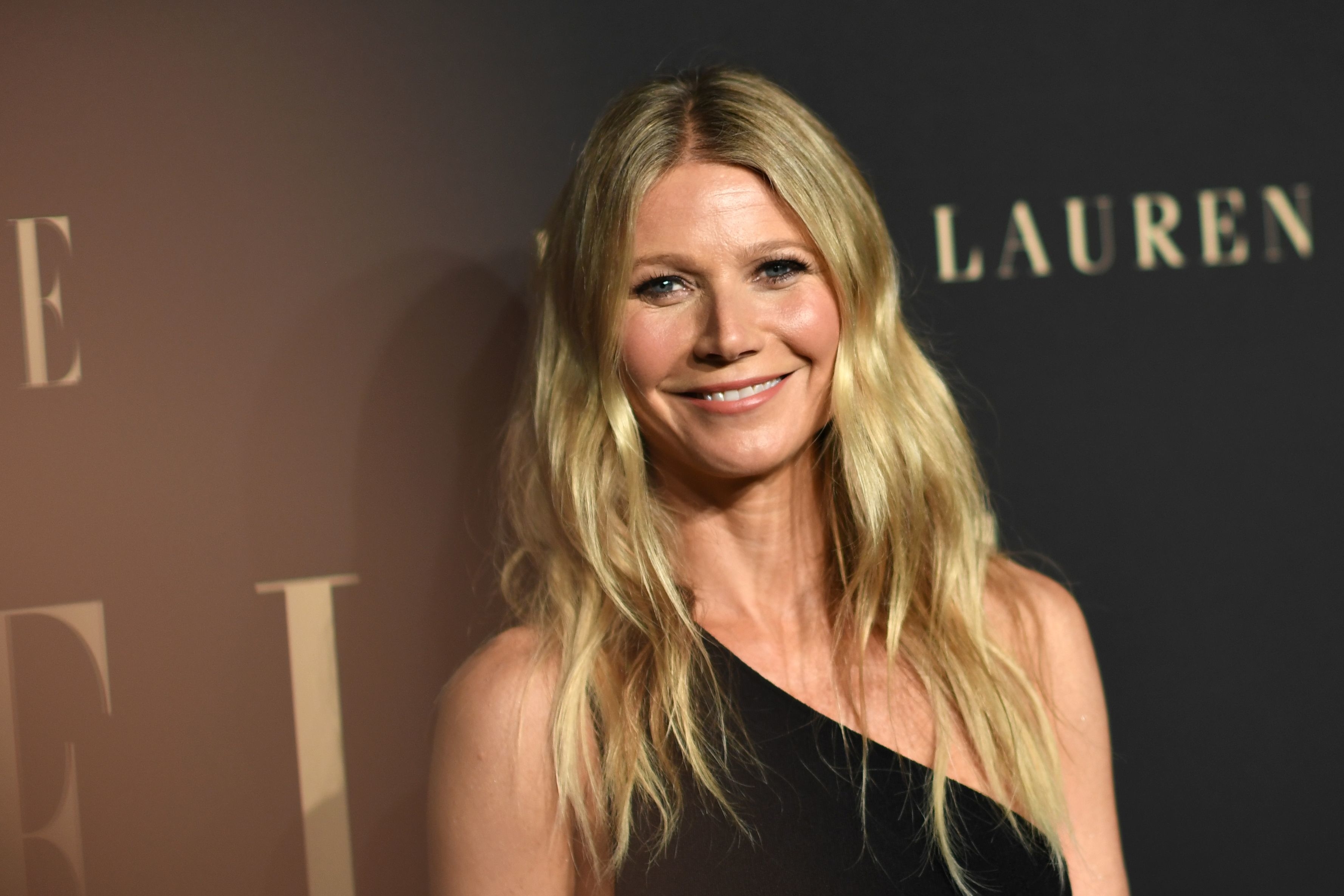 "So many women have been raised, at least in my generation, to think there's something wrong with themselves, or that the vagina is weird, or gross, or something to be ashamed of," she explained. "So the candle was supposed to be a very strong, punk rock 'F you' to anyone who ever made us feel like that."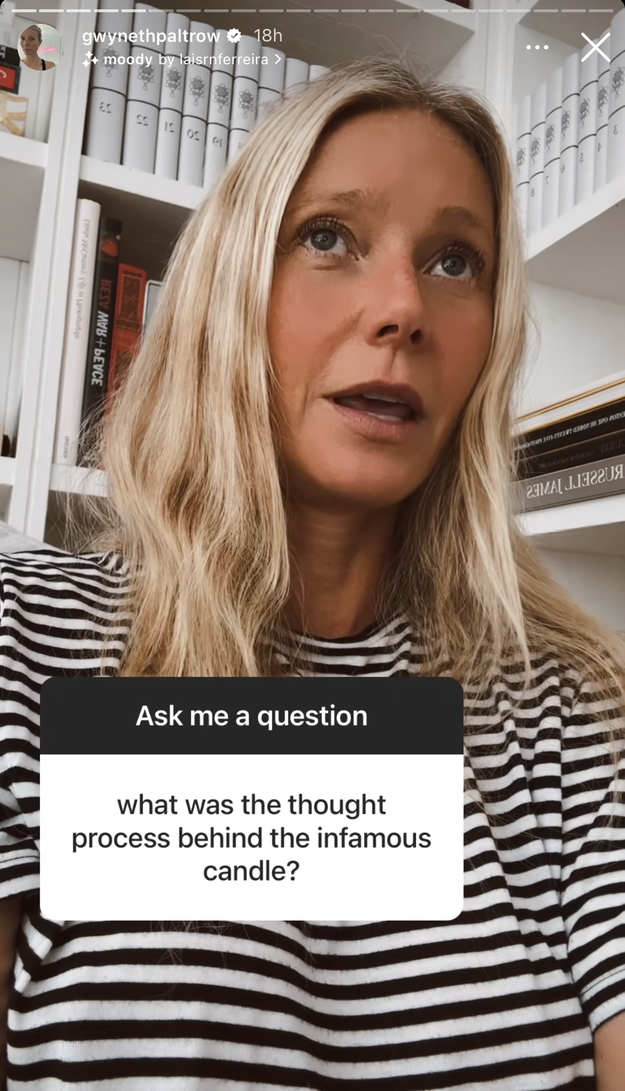 She went on to hint at the backlash surrounding the candle, making it clear that despite its name, "it was not supposed to actually smell like anyone's vagina." "It smelled like roses and all kinds of things — and that was the point," she added.
However, she emphasized that the true meaning of the product was ultimately lost in all the fanfare, which she said was "kind of a shame" because "it was really meant to be this strong feminist statement."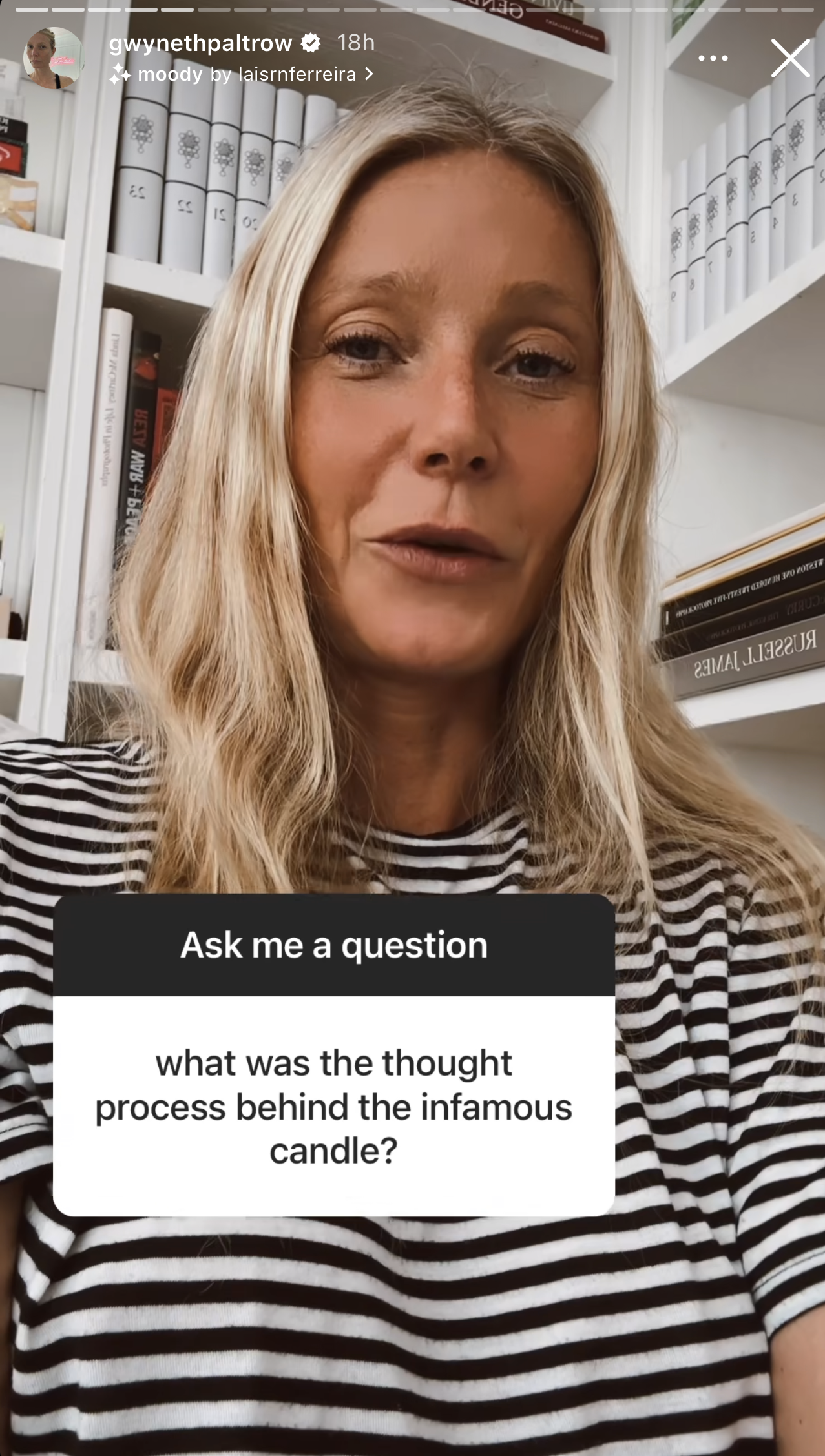 After this, Gwyneth dialed things back and opened up about missing her late father, Bruce Paltrow, before hosting a poll asking whether or not she should keep her hair blonde or start embracing her gray roots.
In case you missed it, Gwyneth entertained fans this week by taking part in a bizarre, seemingly sponsored TikTok for a probiotic brand called Seed.
In the video, which was used on the brand's account, Gwyneth somewhat half-heartedly attempts to tell viewers about the "24-strain probiotic" she's taking. However, her explanation is hilariously drowned out by the screeching sound of her 17-year-old son, Moses, "steaming some milk" in the background.
"That was not a paid ad at all. That was literally just me taking my probiotic. The internet is a funny place," she said, claiming that she's "not a spokesperson" for the brand but is just a big fan of the founder and CEO, Ara Katz.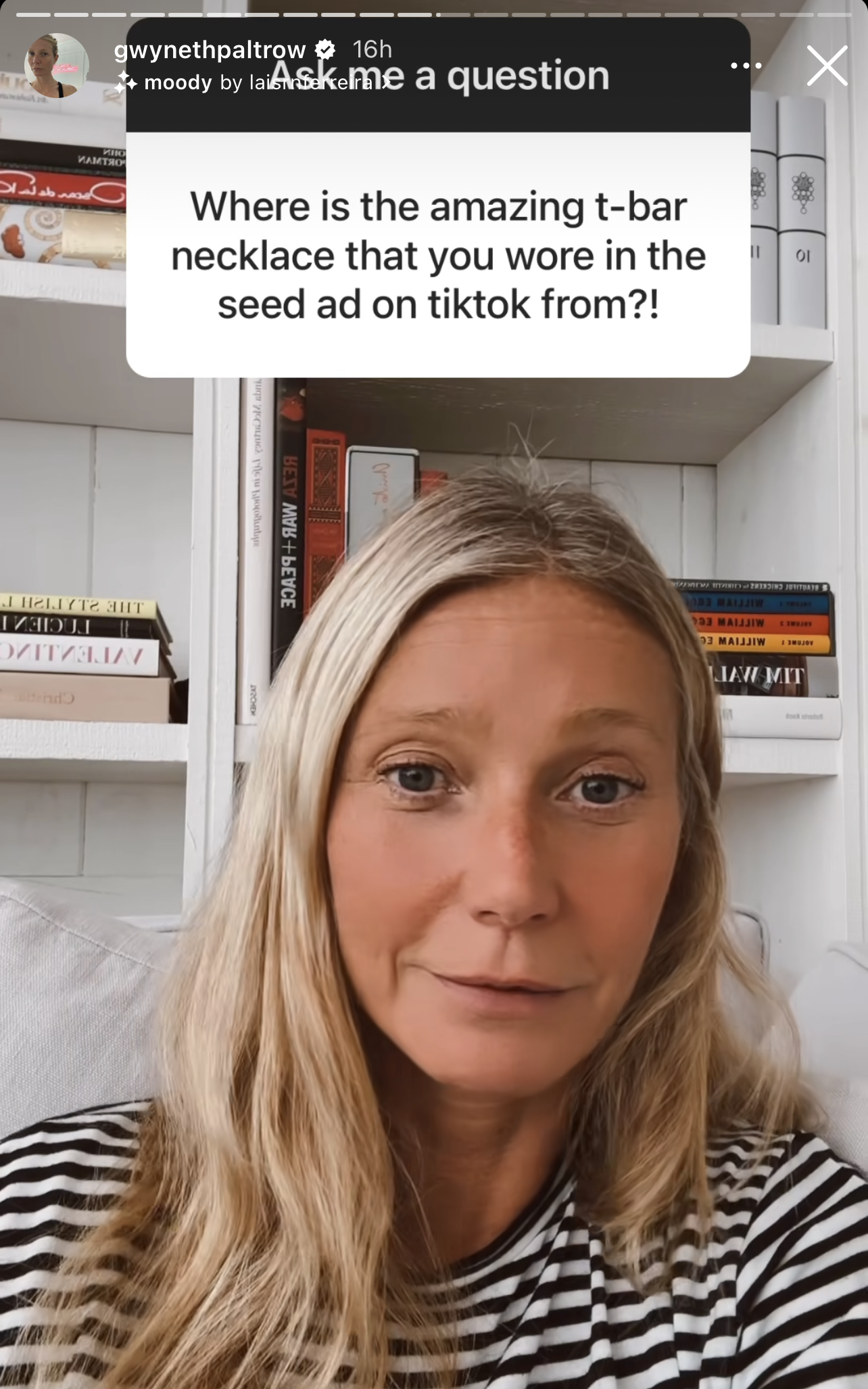 With that cleared up, she went on to answer a question about oral sex and then took a break to wish Cameron Diaz a happy birthday, before finishing on a high note with some Marvel talk.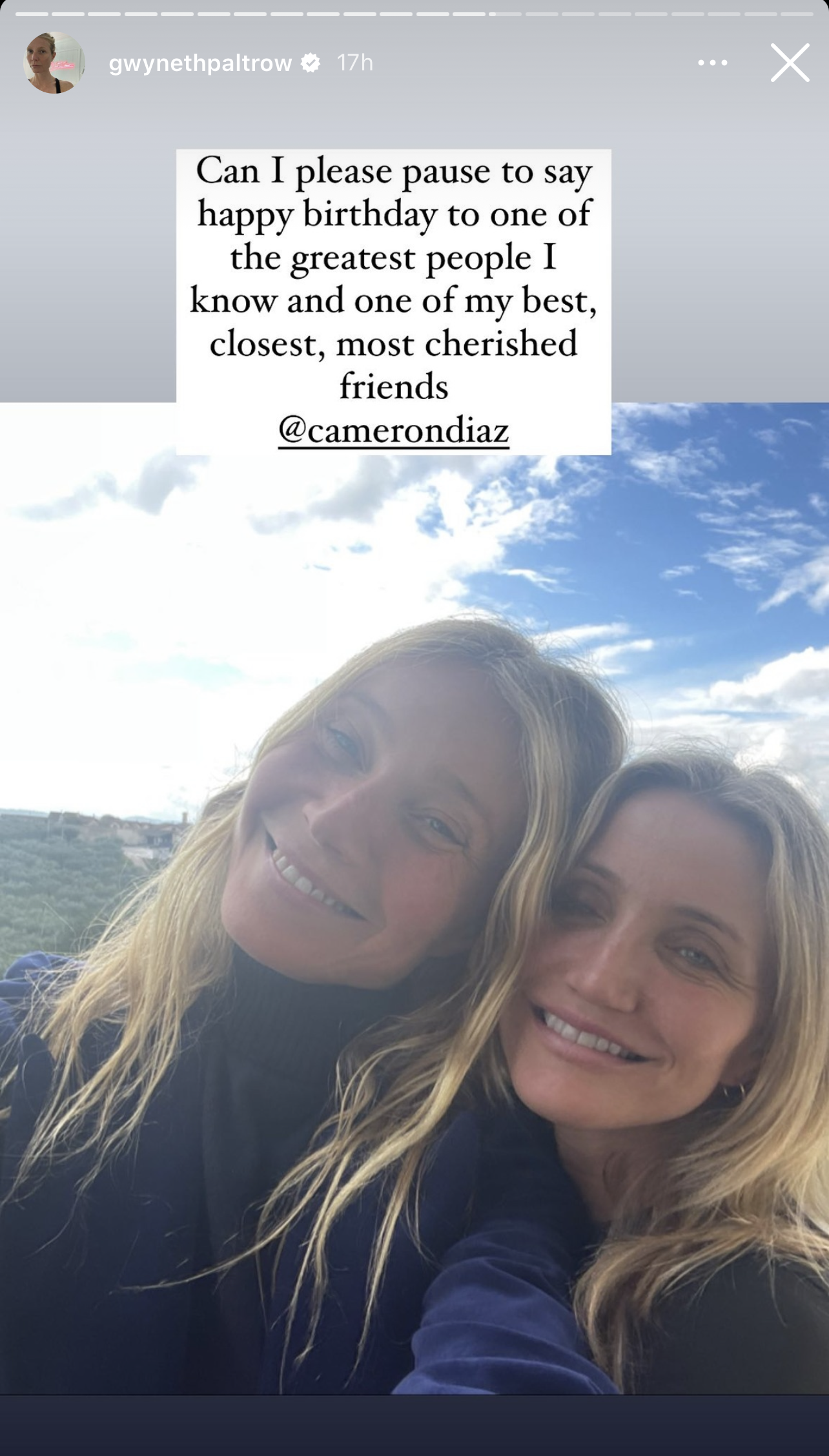 Now, if you know much about Gwyneth, you'll know that she has an amusingly casual approach to the MCU, despite the fact that she's literally appeared in seven different Marvel movies over the years.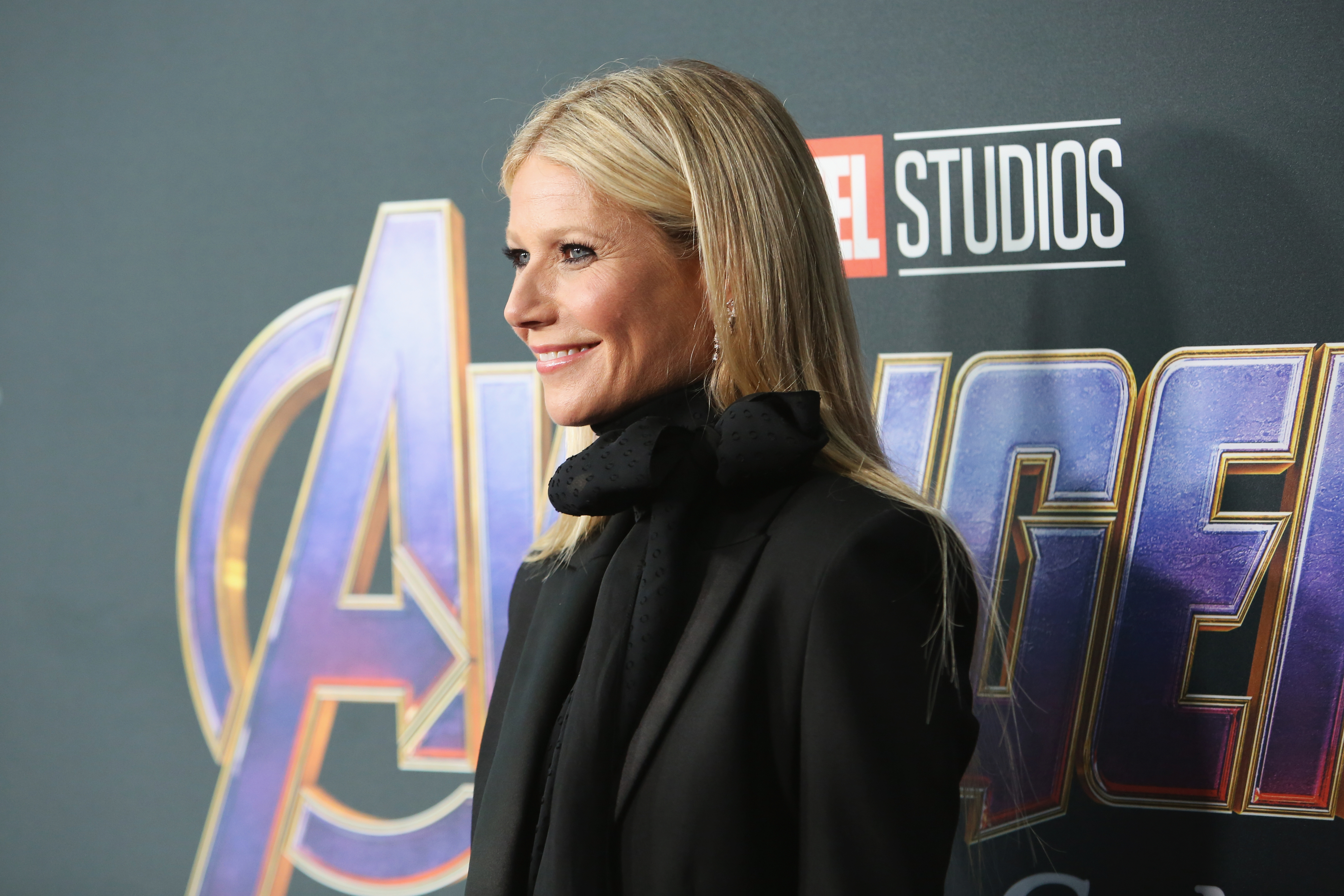 A testament to this: the Oscar winner once memorably forgot that she was in Spider-Man: Homecoming alongside Tom Holland in 2017, admitting to Elle magazine, "It is confusing because there are so many Marvel movies, and to be honest, I haven't seen very many of them."
And so, staying true to her brand, Gwyneth hilariously went off on an eager fan who asked why she no longer plays Pepper Potts — Iron Man/Tony Stark's secretary, and subsequent love interest.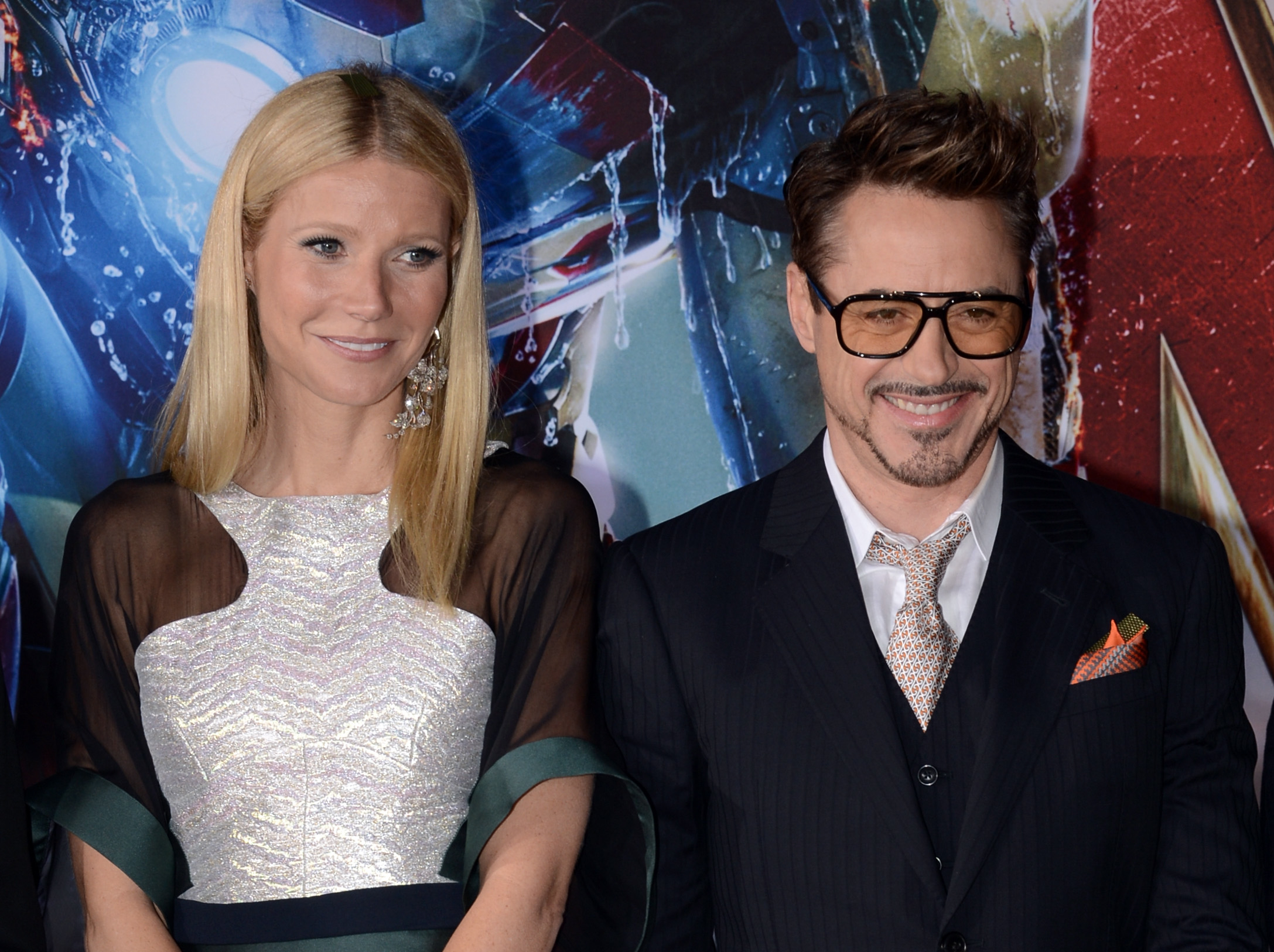 "Oh my god, stop yelling at me!" she said in response to the bluntly worded question. "We just stopped doing it because Iron Man died, and why do you need Pepper Potts without Iron Man?"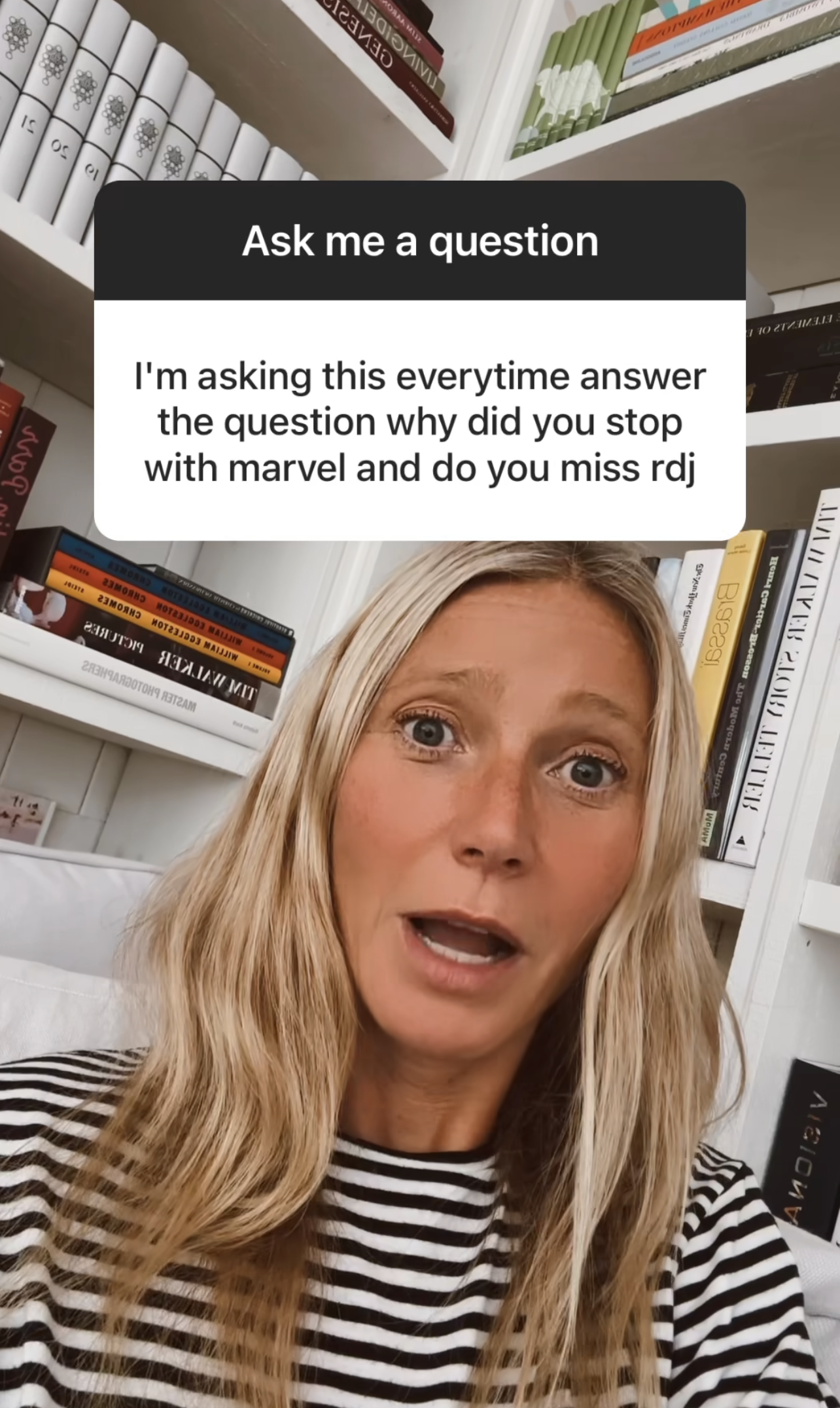 Giving the fan a word of helpful advice, she added, "I don't know, call up Marvel and yell at them, not me. I'm just sitting here."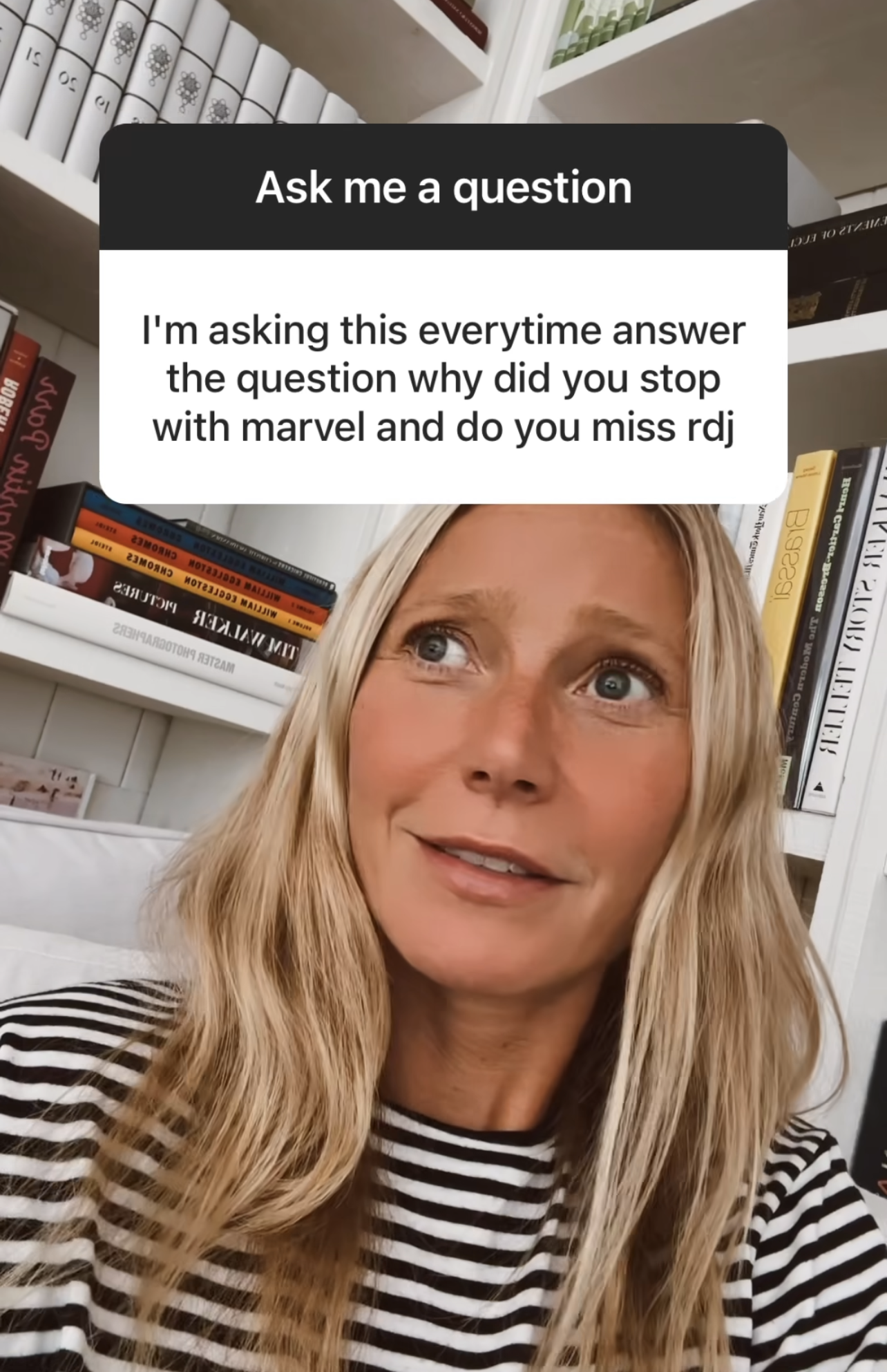 If there's one thing about Gwyneth, we can certainly count on her to keep it real.