For the September edition of Architectural Digest, Chrissy Teigen and John Legend gave fans an inside look at their stunning Beverly Hills home, and it sounds like the duo didn't shy away from getting involved in the design process.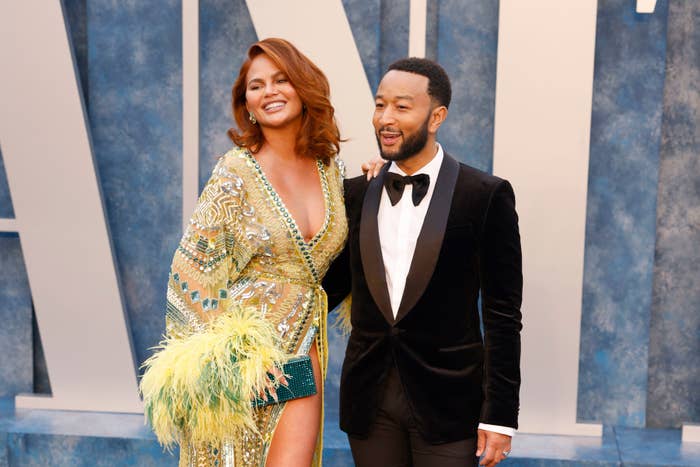 In a home tour on AD's YouTube channel, John and Chrissy welcomed the cameras into their sprawling living area — or as Chrissy described it, her "Instagram Story room" — which comprises a stunning kitchen, cozy couch space, and a dining room.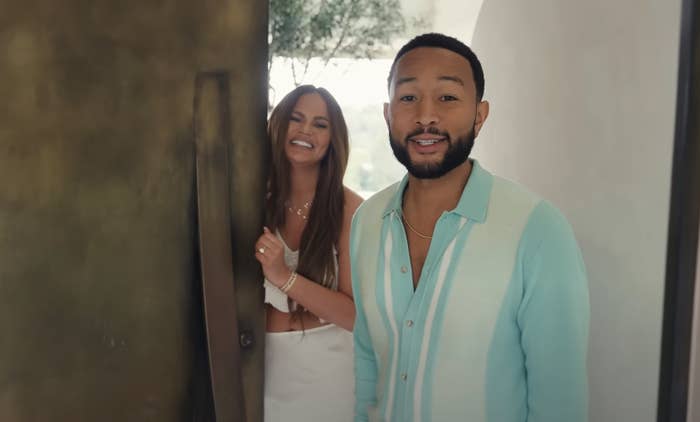 Aside from the massive olive tree planted in the center, one of the most unique things about the area is the intricate art installation on the walls above the enormous dining table.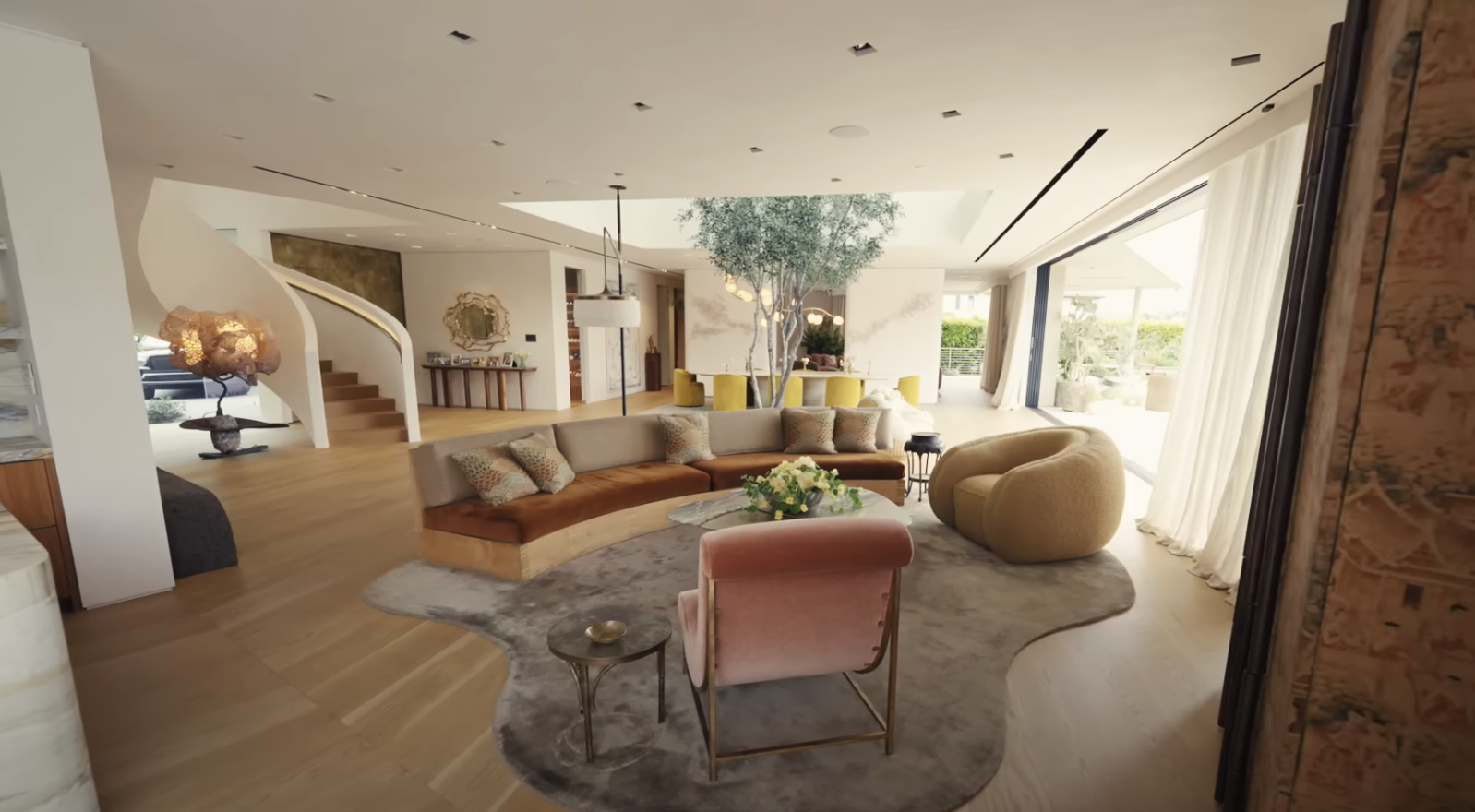 Described by AD as a "wall sculpture" by Valéria Nascimento, the piece is made up of tiny porcelain petals, which are individually attached to the wall to create two large abstract shapes on each of the separate pillars.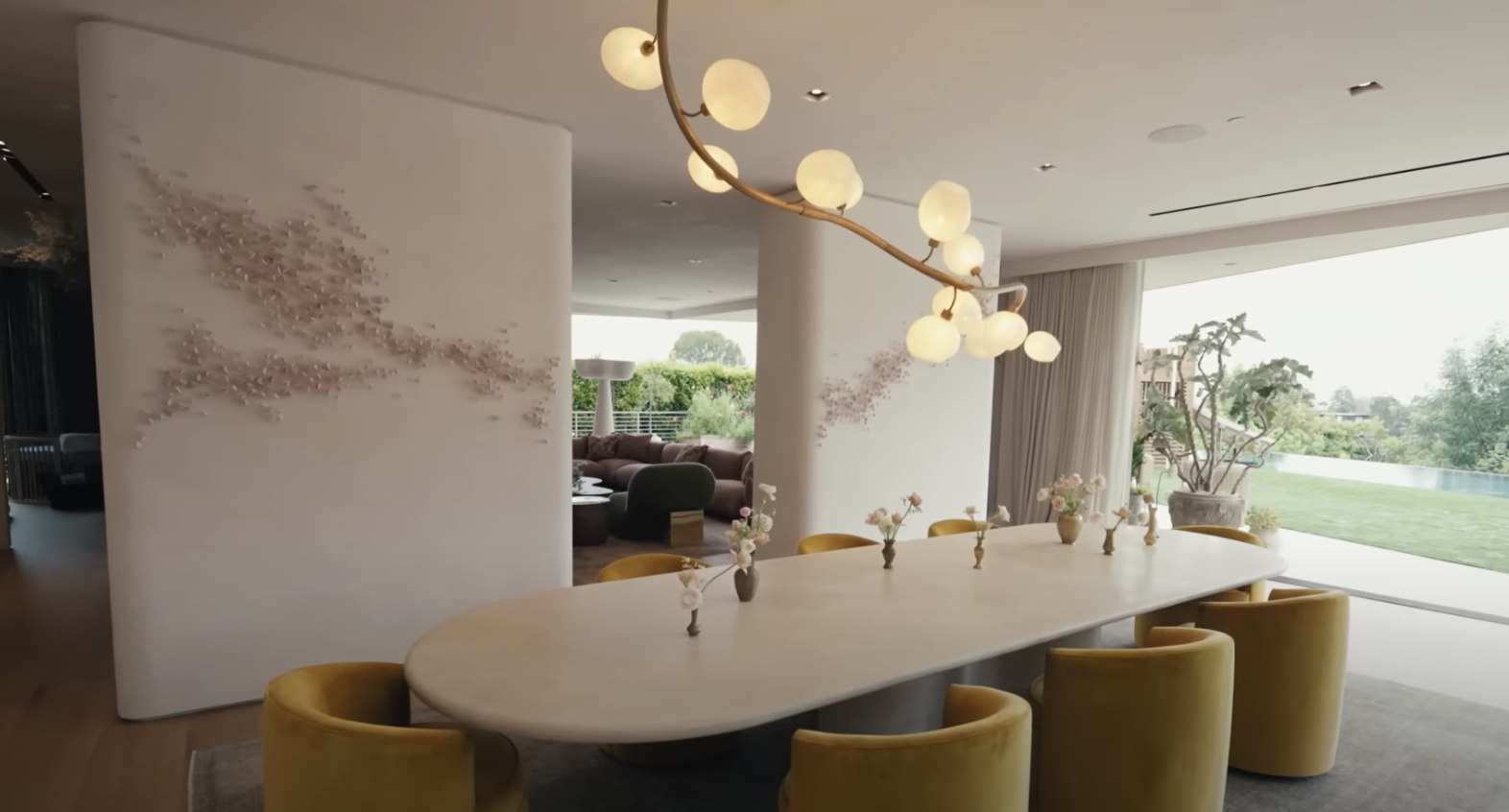 Now, if you're wondering what possibly could have inspired such a distinctive piece, it sounds like Chrissy and her doctor are partly to thank.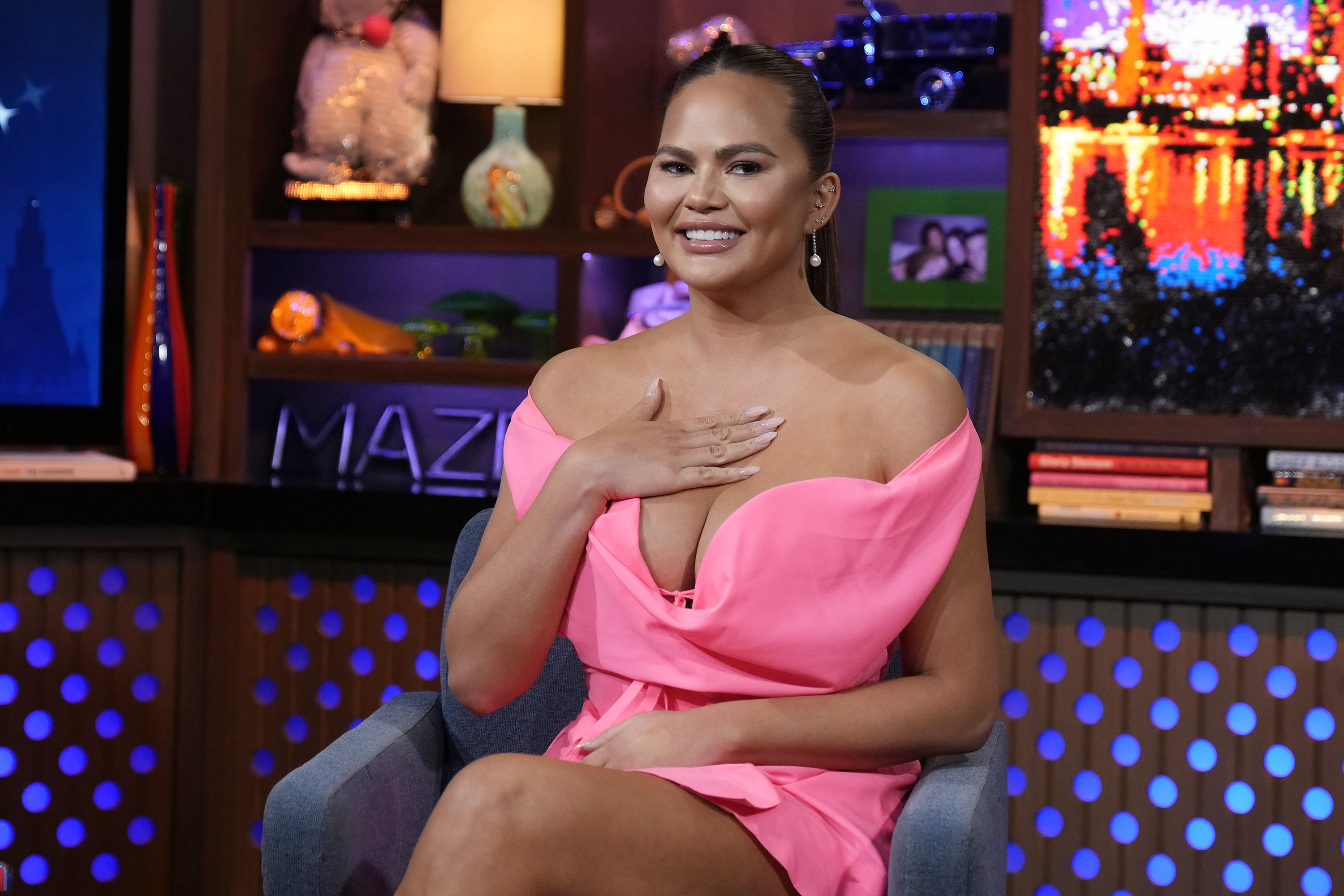 While discussing their dining room during the tour, John revealed that the art installation was "based on Chrissy's idea," which prompted her to reveal that the creative spark came about while she was under the influence.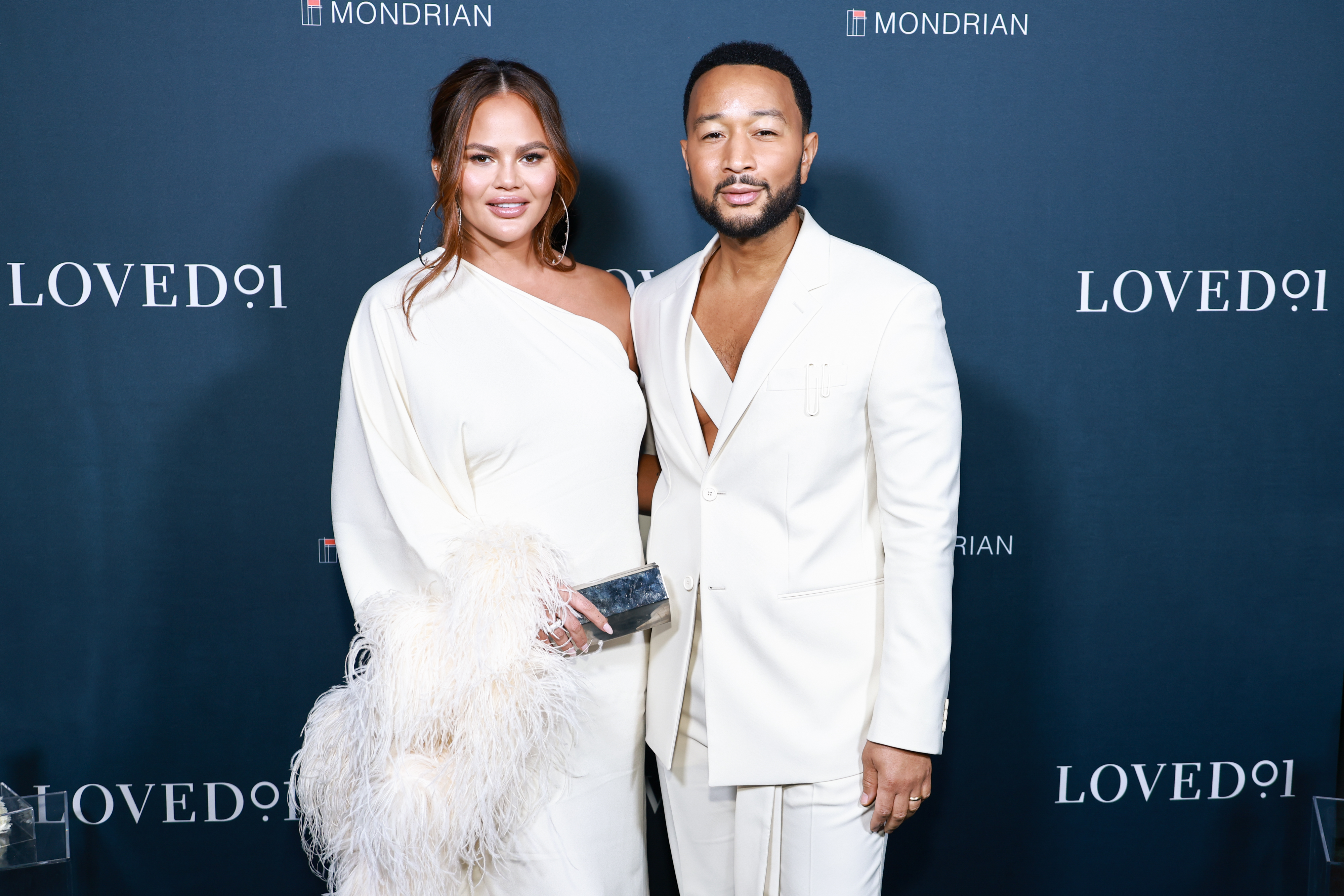 "I did ketamine, um, and I basically was like…," she said, before trailing off into a fit of laughter while John nodded his head beside her.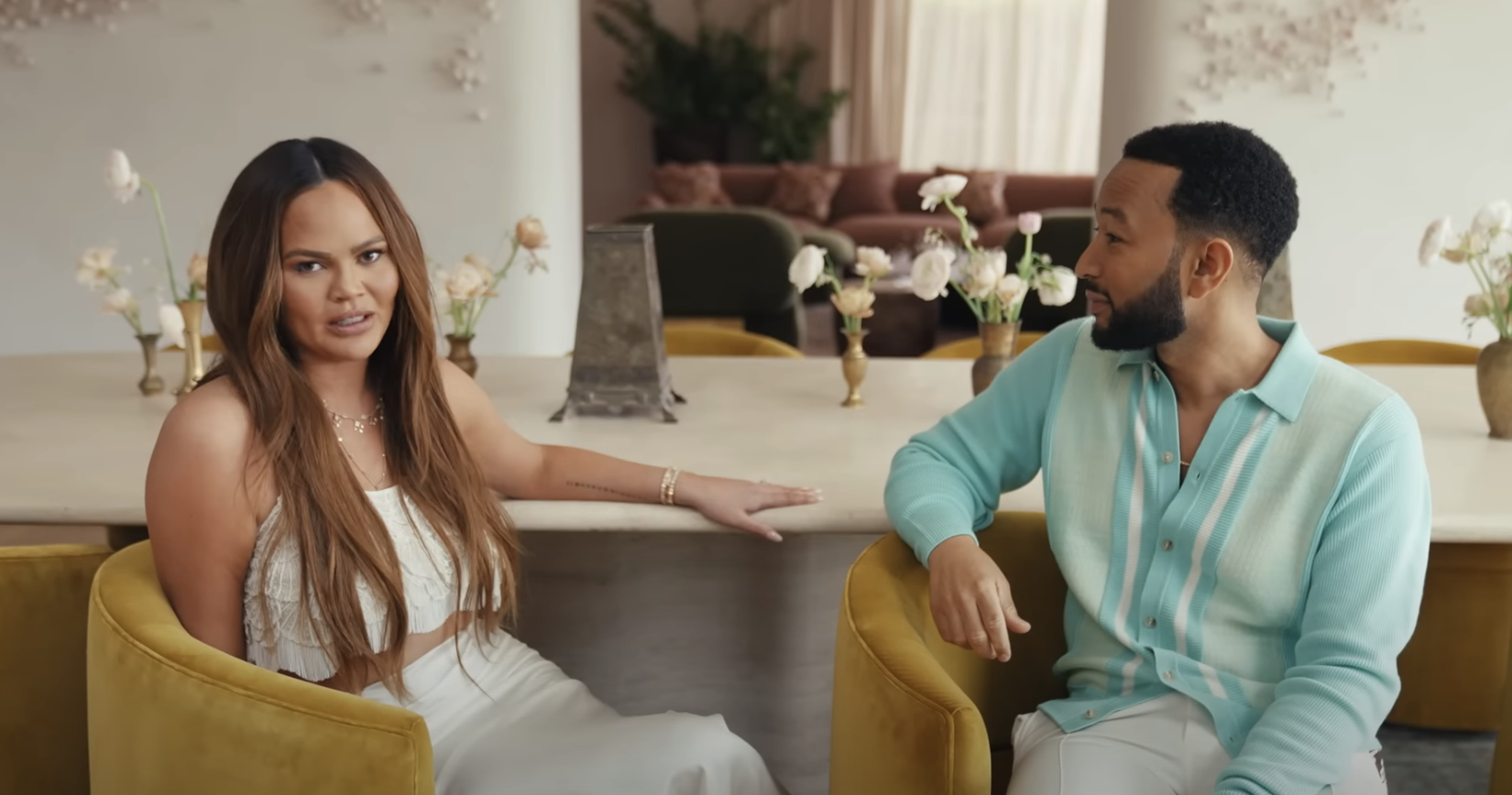 Ketamine is described as a "dissociative anesthetic" that is "safe to use in controlled medical practice," but is also used recreationally for its "hallucinogenic properties." So, unsurprisingly, Chrissy was quick to emphasize that she used the drug with professional supervision.
"Therapeutic ketamine, like, a therapy!" she clarified. "Doctor supervised."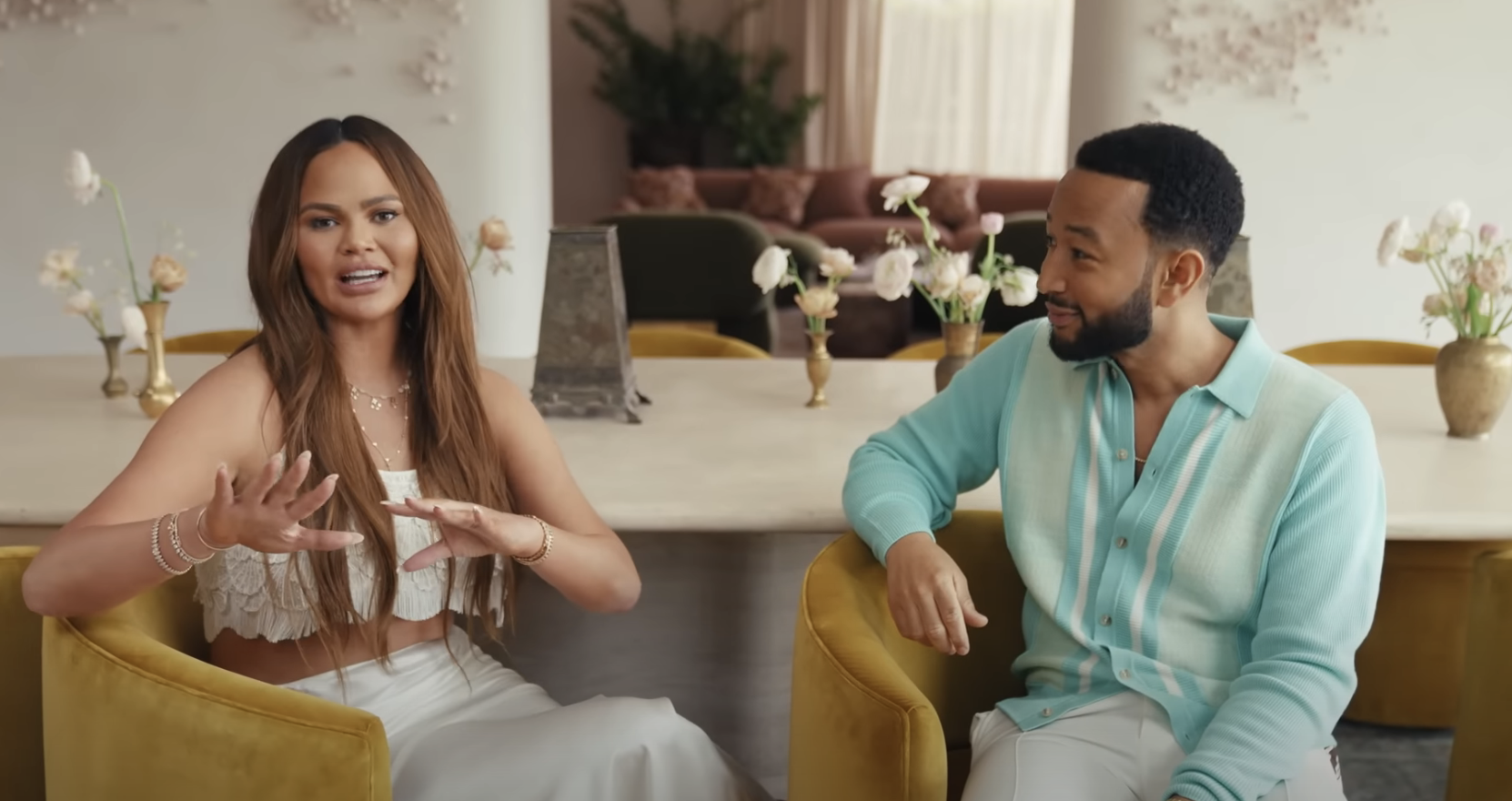 Chrissy didn't go into a ton of detail about the experience, although she did divulge that she left the session with a surge of creativity, which may or may not have been influenced by the drug.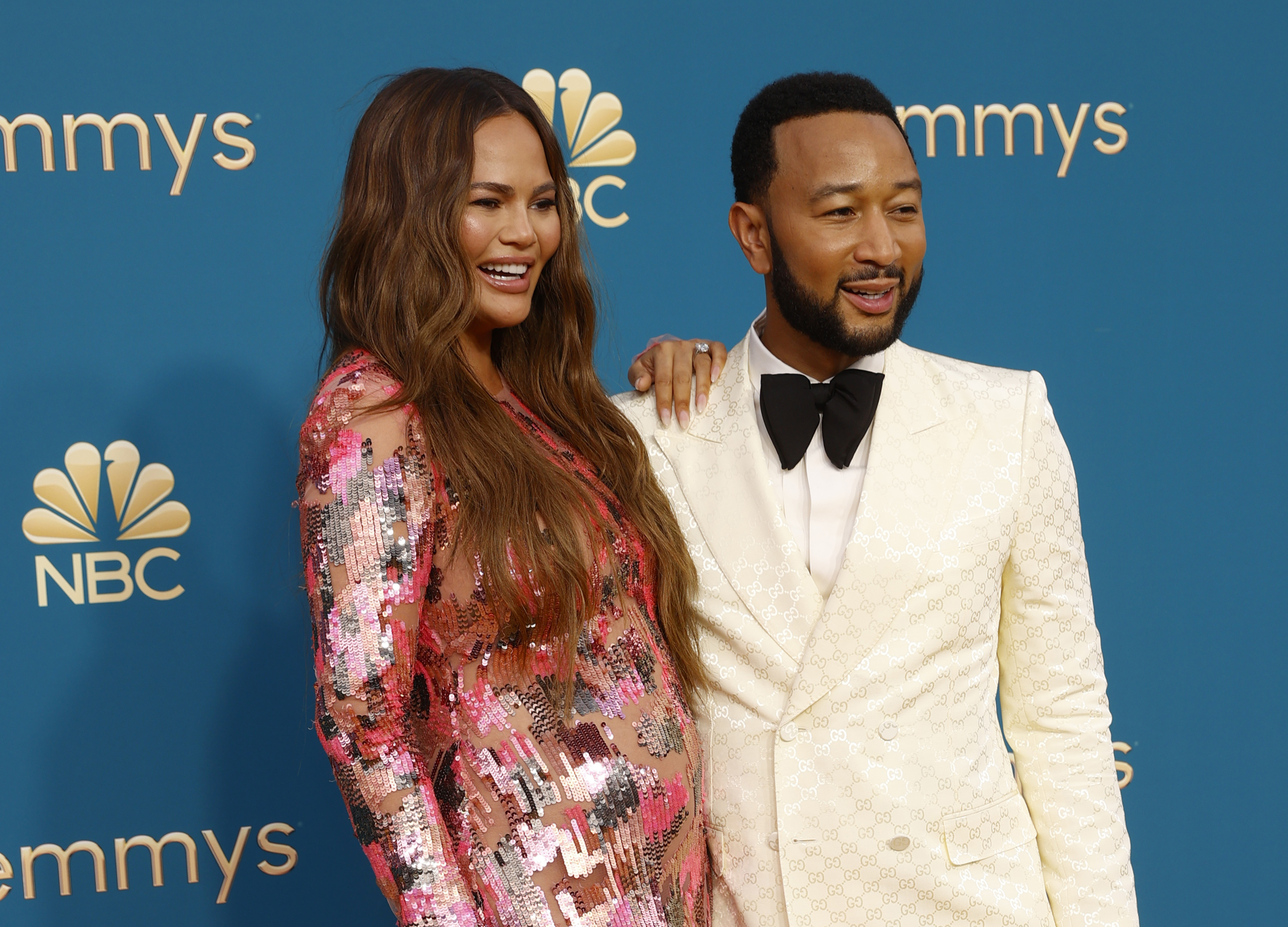 "I came home, and I was like, 'Wouldn't it be so amazing if we had two beautiful butterfly wings that were holding our house up?'" she recalled, before gesturing to the art piece, which she said was their designer's interpretation of her vision.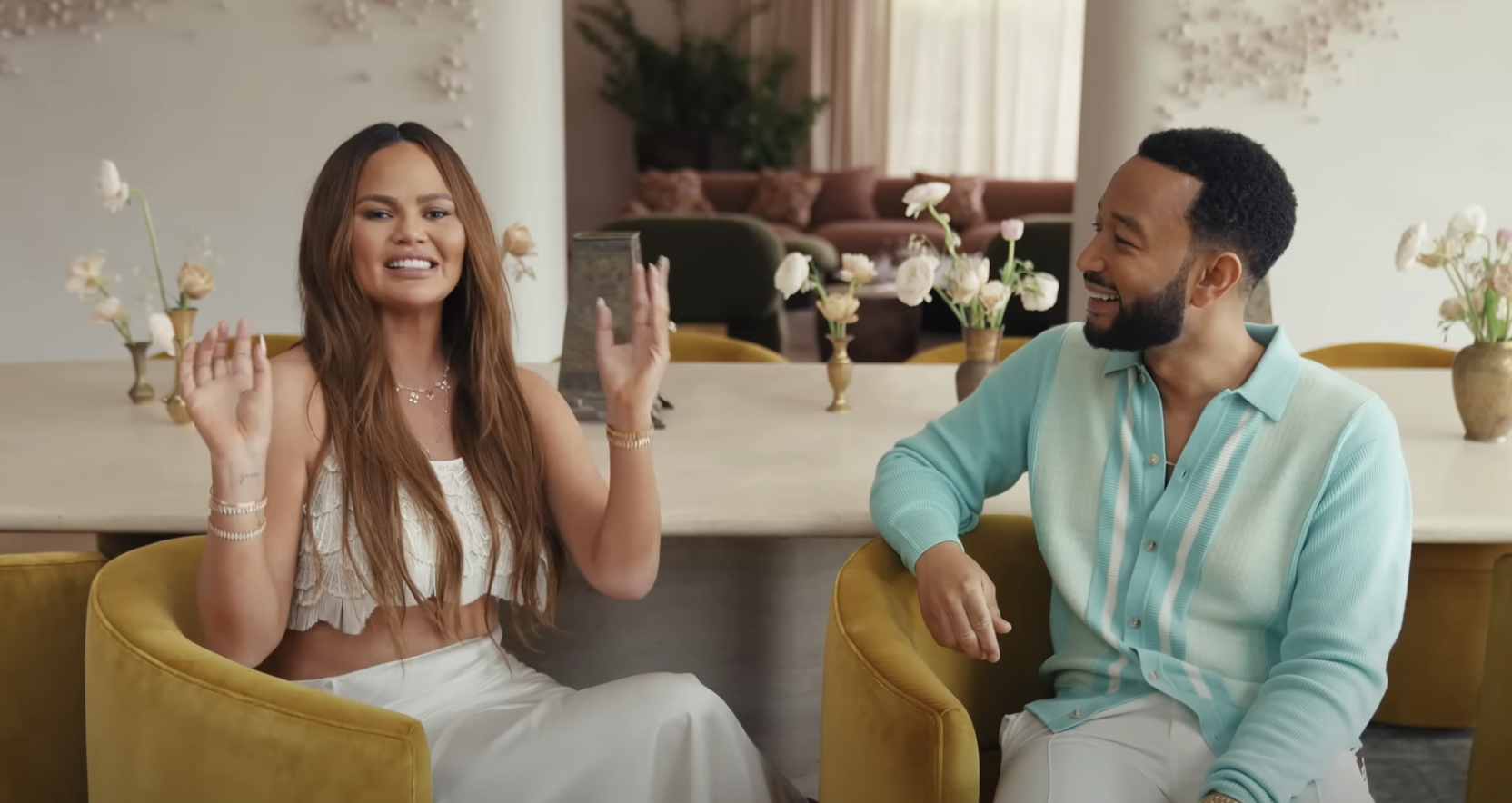 John took the reins to explain a little more about the delicate sculpture, made up of hand-painted butterfly petals, which were installed one by one.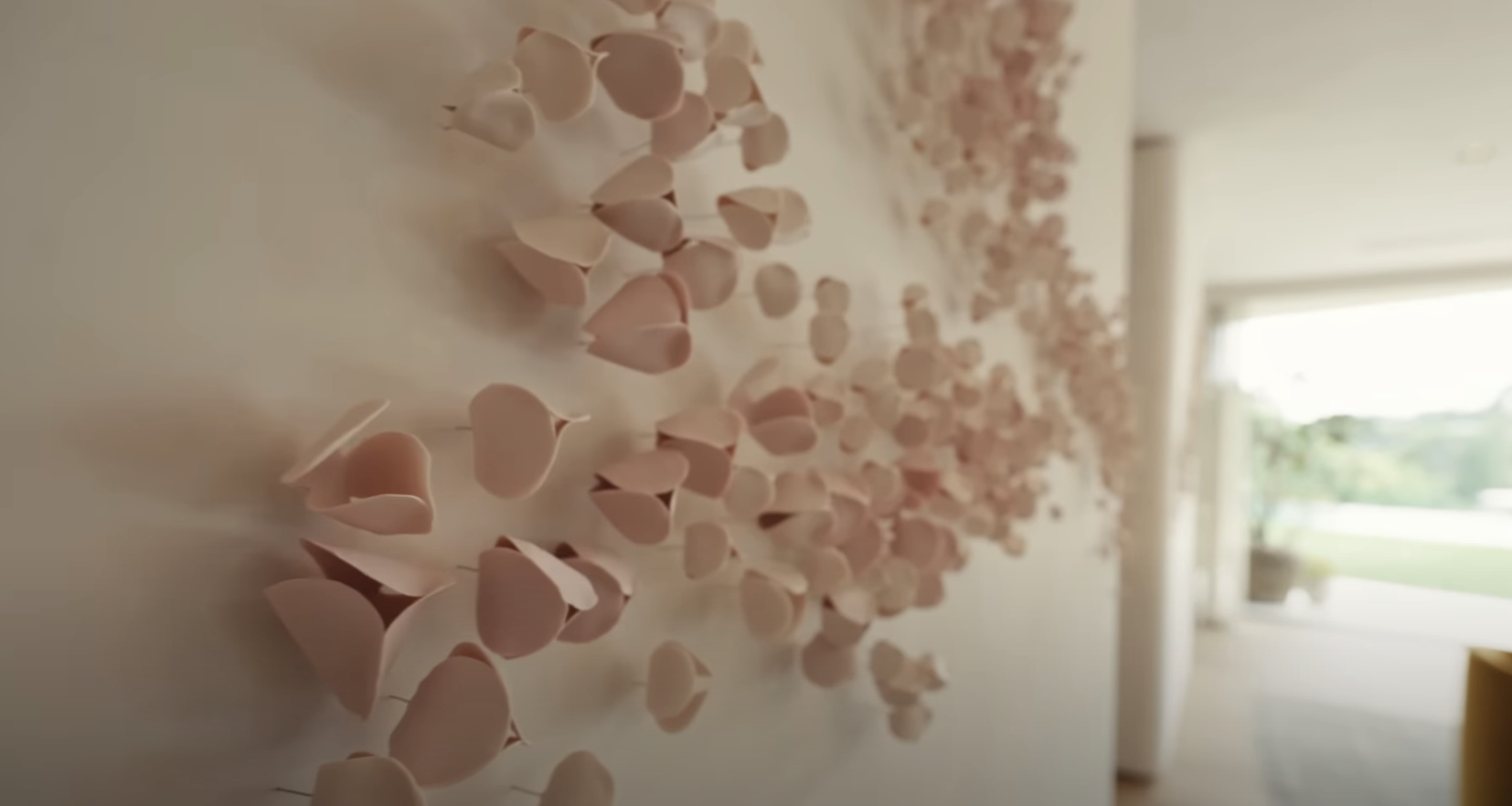 "If you touch them, they move a little bit," Chrissy added, expressing both relief and surprise that it hasn't yet been damaged by one of their four kids: 7-year-old Luna, 5-year-old Miles, or their new baby siblings, Esti and Wren, who are aged 6 months and 2 months, respectively.
"I think it's 'cause our kids can't really reach them that well… Not yet," John responded nervously.