The Warriors' Andre Iguodala Has Some Things To Say About Tech
"Tesla's pretty cool."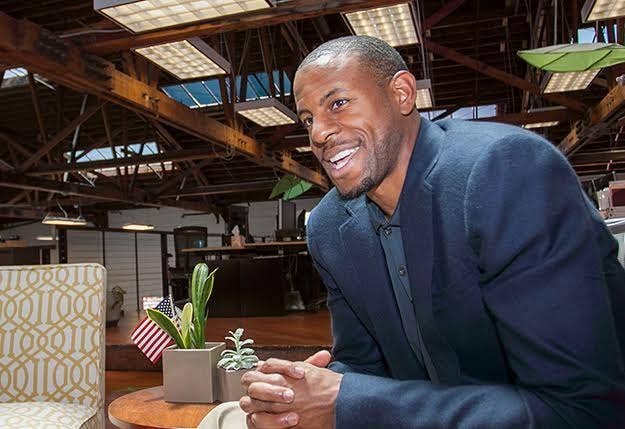 Less than two weeks after winning the NBA championships, Warriors power forward Andre Iguodala — now an emerging entrepreneur — sat down with BuzzFeed News to talk about tech, Twitter, and Jack Dorsey's beard. Here are the highlights:
On life immediately after winning the championship:
"You just try to capture the moment because it's so fast. It feels like it was two months ago, but it was seven days ago. it's just been going by in a blur. You answer a lot of questions."
"I had started a relationship with Andreesen Horowitz, and was looking at companies where I felt like I could help their brand. Twice was one of those companies — I've always been into fashion, and we wanted to look for next platforms that are evolving and engaged with their community and have a really solid foundation with a lot of potential. Twice was a really good match, being definitely fashion forward. They didn't have a mens' line, and they named me mens' style director, to get men to think fashion forward, just to give them the awareness that the way they present themeslves is very important. It's been a lot of fun just seeing the whole process of how it works and understanding the ins and outs of the business."
On why he's interested in tech:
"Our generation is always trying to be forward-thinking and stay ahead, and I think that's what tech is ... For me, it's not just about making money. Obviously, that's the end goal, but the whole process of starting with a company and building with them and seeing them grow and seeing them affect millions of people — just that process of having a plan and succeeding with it far outweighs the financial value. It's just like playing basketball: You're passionate about something and it's great to get paid to do it, but there's nothing better than winning the championship. I've been playing ball eleven years, and to finally win it — there's no feeling like like that. You know, money — can't buy that. Whatever I have an interest in or passion for, I want to have the same success in, and affecting people and winning at that far outweighs the financial gain."
On what was hard about getting into tech:
"The hardest part about getting into tech is getting in, period. I feel like it's this small world of people and they know how big it is and want to keep it to themselves. So it was really hard. We sat down with a few VC companies, and a few were like, 'no, you don't want to get into this, this isn't for you.' I thought he kind of generalized what a basketball player is. I don't think he knew how serious I was about getting involved."
On the dumb jock stereotype:
"I feel like we're getting out of that stage with athletes in general, especially basketball players. It starts with the commissioner of the NBA [Adam Silver] as far as, 'how do we get the message across that our guys are more than basketball players?' We have a great crop of ballplayers now who are more than just ballplayers. The owner of our team is from the VC world; they make hires from the top to bottom. I think they have forward-thinking people — our CEO, our GM, coaches, scouts. You want to draft people who are well rounded, have great personalities, are more than just basketball players."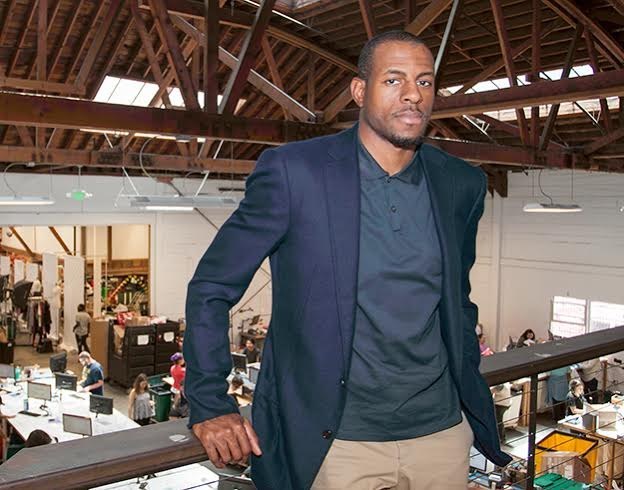 On tech bro fashion:
"Yeah ... They've got some work to do. A lot of the tech guys, they just have that standard look: jeans and a hoodie or jeans and a tee. But at least they're getting the fit right. Everything used to be kind of baggy, but everything's fitting more to the body now and there's an awareness for fit. It's starting to come together."
"Oh wow. The beard is the in look right now. There's a hashtag — #beardgang. Yes, that's a thing. Guys with beards are saying, 'we can get the girls cause we've got cool beards … I feel like it'll run its course soon and then go back to normal."
On living in the Bay Area:
"When it came time for me to sign here or to free agency and pick a place it felt like this was the perfect area to have success in, on and off the court — off the court meaning the tech world. So we felt like it was a great fit."
On what tech he's excited about right now:
"Tesla's pretty cool. I put a down payment on the SUV, but it keeps getting pushed back, so hopefully they'll release that soon. I've always been a fan of Apple and I do have an Apple watch. It's pretty cool — I use it only on the golf course, really, because I'm a fan of timepieces. Oculus is pretty cool, too. And I'm looking forward to wearable tech — especially in sports."
On how he managed to get the @Andre Twitter handle:
"My [management] team did that for me. It was a Christmas gift to me in 2012. We were trying to come up with something really good — I didn't just want it to be @TheRealAndre or @_Iguodala. And people can't spell my last name, so that's difficult. We were tossing around names — we even had a contest for the fan who could come up with the best name — and it was like 'how about @Andre?' It's crazy because it's like, who's @Steve, or @Josh? I'm pretty sure it was a lot of work, just making the right connections and talking to the right people and getting it done."
On his 'must-have look' for men: