July 4 is a day of many great American traditions — but perhaps none is so great as the Nathan's Hot Dog Eating Contest, held annually on Coney Island, during which male and female competitors attempt to eat as many hot dogs (and buns!) in 10 minutes as they possibly can, and make faces like this: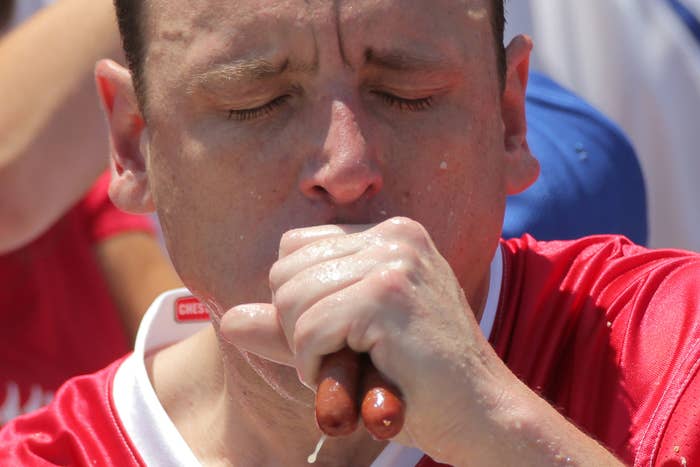 And this: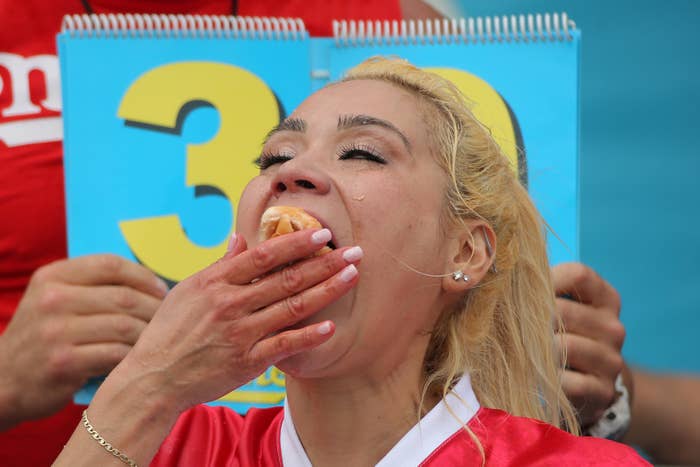 True American dedication.
Let's zoom in on that one, shall we?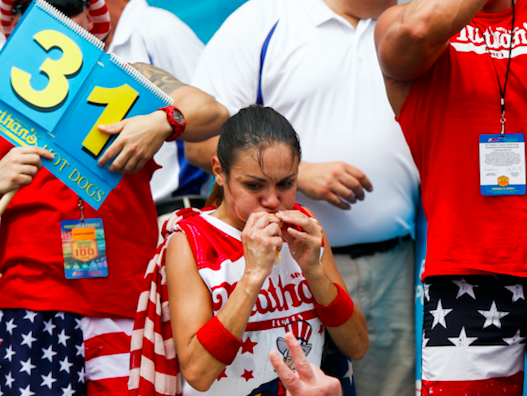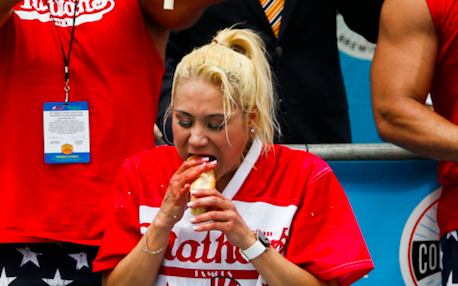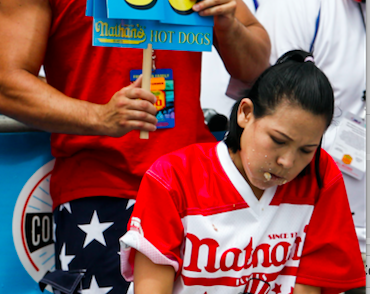 Murrica.