Since his death was announced, fans have taken to Twitter to share this quotation, which has been attributed to Rickman for years: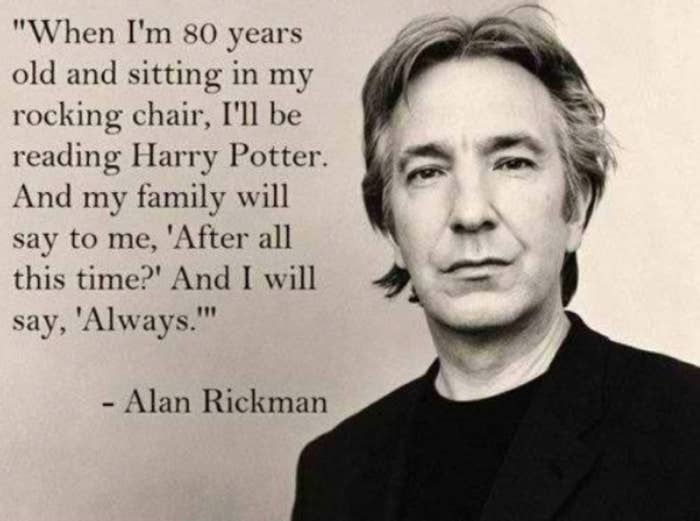 But Rickman didn't say this. It was actually written by a fan of the Harry Potter series on Tumblr in 2010.
But still, we'll forever remember him as the perfect Snape.
CORRECTION
This quote was posted by a Tumblr user in 2010. An earlier version of this article misstated that it was written for a contest.