Travis Barker and Tom DeLonge are leading messages of love and support for their Blink-182 bandmate Mark Hoppus after the bassist announced he is undergoing treatment for cancer.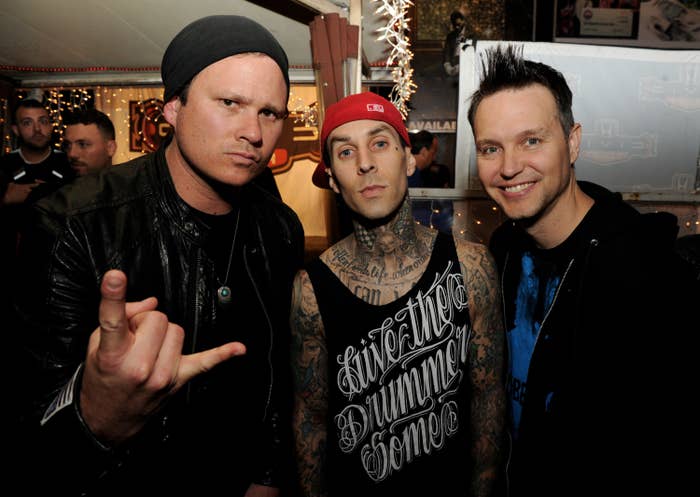 In a post on his Twitter account on Wednesday, the 49-year-old revealed he has been receiving chemotherapy treatment for the past three months.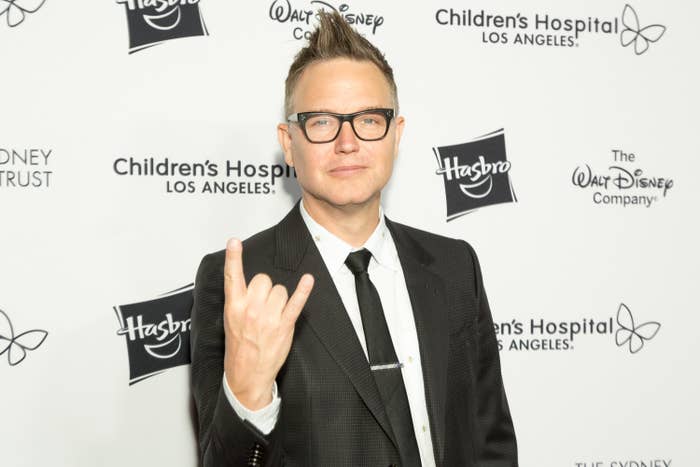 He followed up the announcement with a post on his Instagram story, sharing a photo of himself in the hospital with the caption: "One cancer treatment, please."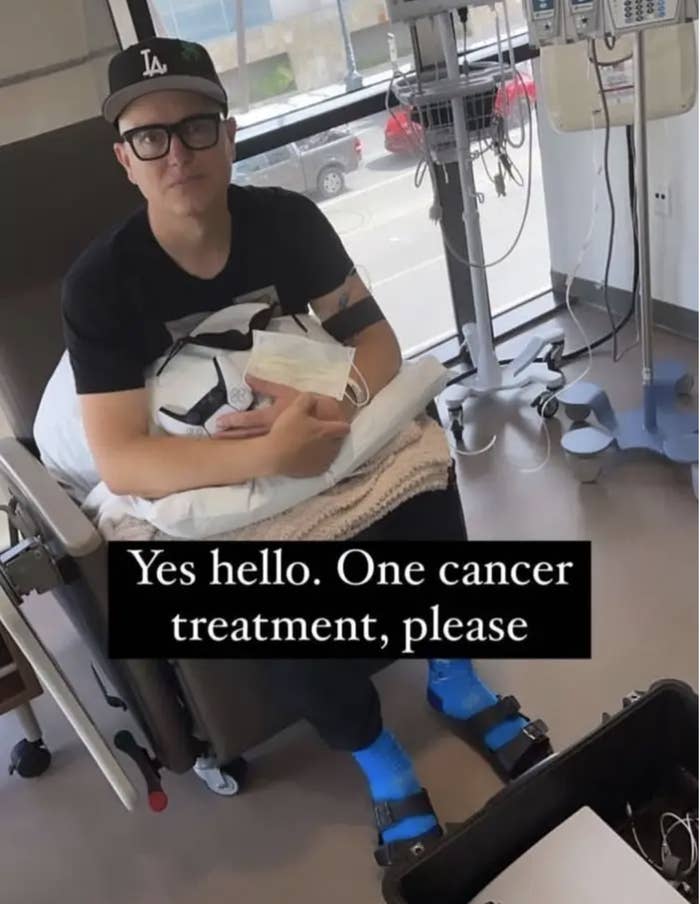 Drummer Travis, who has been bandmates with Mark since 1998, shared his sentiments in a statement to E! News.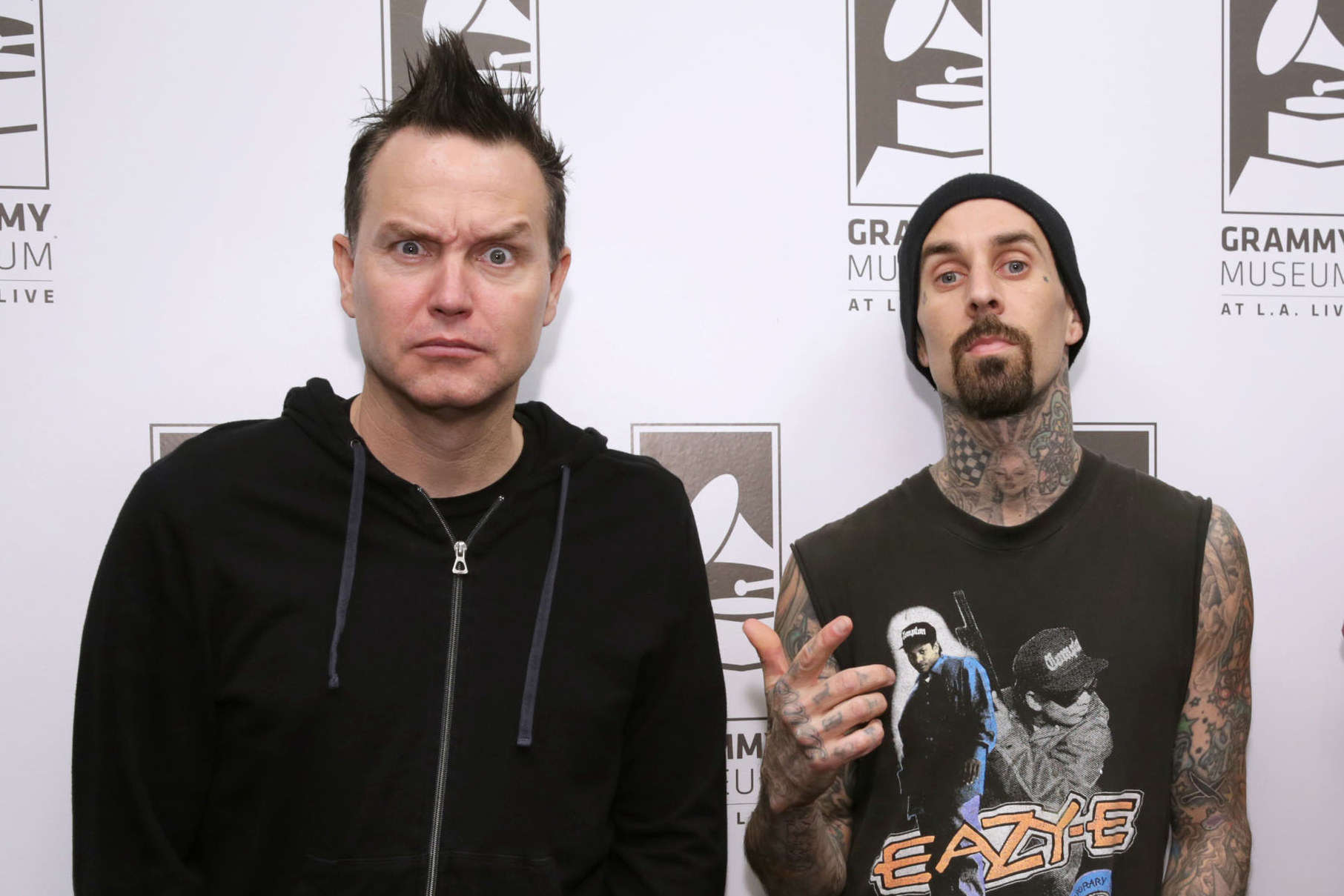 Meanwhile guitarist Tom DeLonge, who left Blink-182 in 2015, tweeted his own message of support, calling his former bandmate "a super-human who is pushing through this difficult obstacle with a wide-open heart."
Other celebs who have voiced support for Mark include B.J. Novak, Wolfgang Van Halen, and his Simple Creatures collaborator Alex Gaskarth.