The CW has finally released the first official look at its upcoming live-action Powerpuff Girls series — officially titled Powerpuff — after paparazzi photos from the set sparked some backlash online.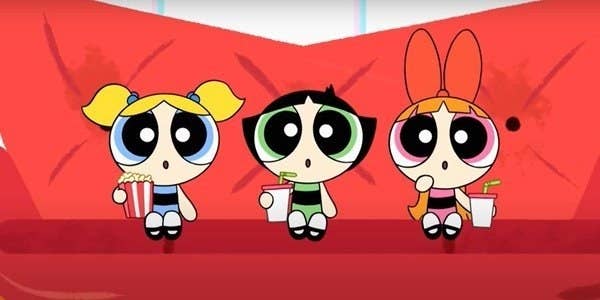 It turns out there's no need to worry, though.
According to reports from Entertainment Weekly, the Powerpuff Girls' traditional black-belted dresses will only appear in flashbacks to their teenage years, which are included in the pilot.
The remainder of the series will focus on Blossom, Bubbles, and Buttercup as adults navigating life after spending their childhoods as superheroes.
In fact, the first-look photo shows the girls not in the dresses we're familiar with from the classic cartoon, but wearing regular, non-animated-person clothes in their trademark shades of pink, blue, and green.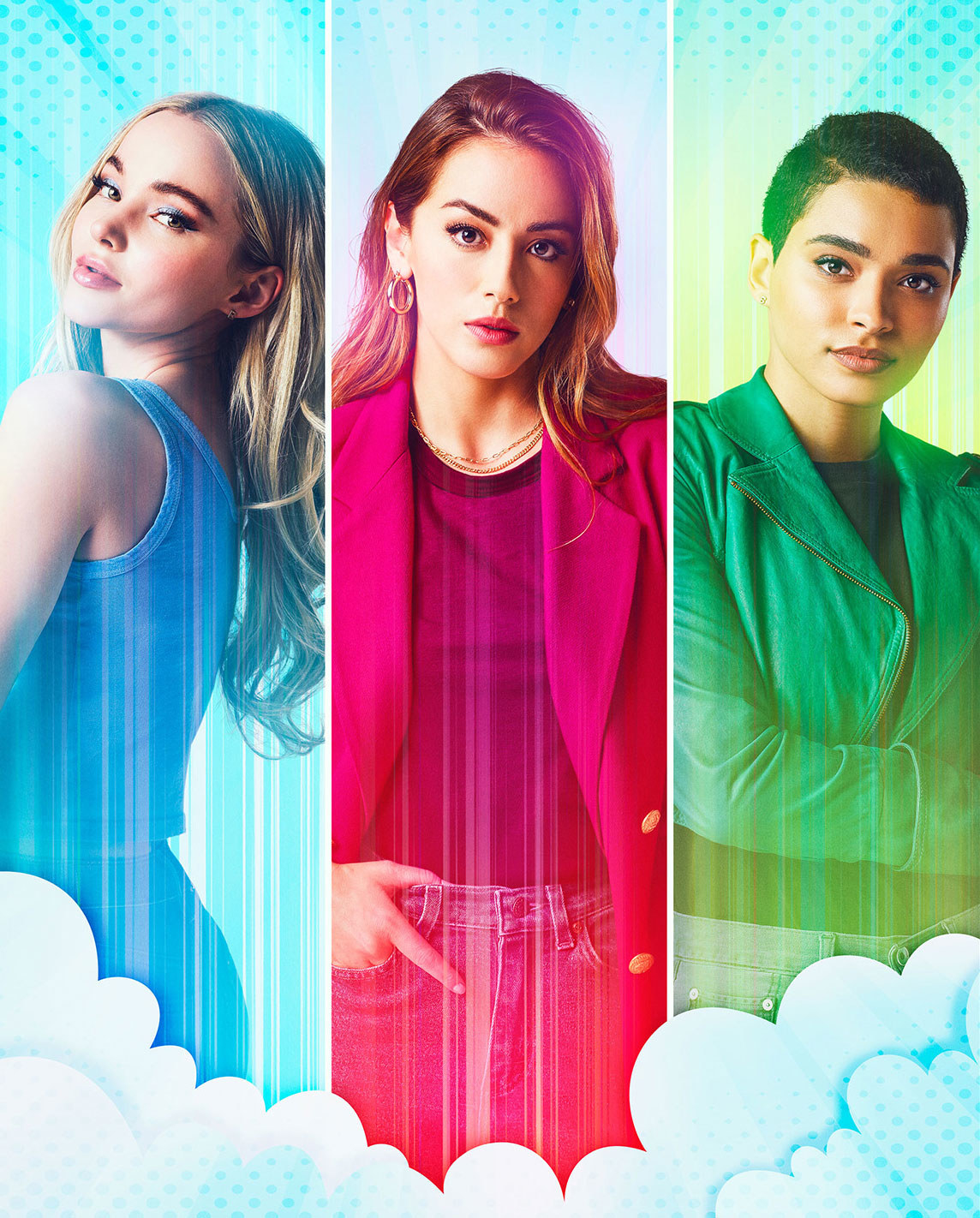 We were also blessed when the cast was announced with some info teasing where each girl is at in their life. Apparently, child superhero-dom has left Blossom — played by Agents of S.H.I.E.L.D.'s Chloe Bennet — "anxious and reclusive."
According to People, an official description of Blossom's character reads: "Though she was a spunky, conscientious, Little-Miss-Perfect child who holds several advanced degrees, Blossom's repressed kiddie-superhero trauma has left her feeling anxious and reclusive."
Things are apparently looking up for Blossom within the series, though.
"She aims to become a leader again — this time on her own terms."
"Bubbles' sweet-girl disposition won America's hearts as a child," reads Bubbles' description. "She still sparkles as an adult, but her charming exterior belies an unexpected toughness and wit."
"She's initially more interested in recapturing her fame than saving the world," it goes on. "But she just might surprise us and herself."
And finally, we have Yana Perrault in her first ever onscreen role as "rebellious badass" Buttercup.
"Buttercup was the rebellious badass of The Powerpuff Girls in its heyday," her character description reads. "More sensitive than her tough exterior suggests, Buttercup has spent her adulthood trying to shed her Powerpuff Girl identity and live an anonymous life."
The cast will also include Scrubs' Donald Faison as the girls' father, Professor Utonium — who is apparently in the throes of a midlife crisis — and Robyn Lively as the mayor's assistant, Sara Bellum.