People are pleasantly satisfied after a person on Twitter demonstrated how much ink is in a ballpoint pen, via smiley faces.
Asuka Sato, a Japanese ballpoint pen artist, drew 29,249 smiley faces to see how much ink a Hi-Tec-C ballpoint holds.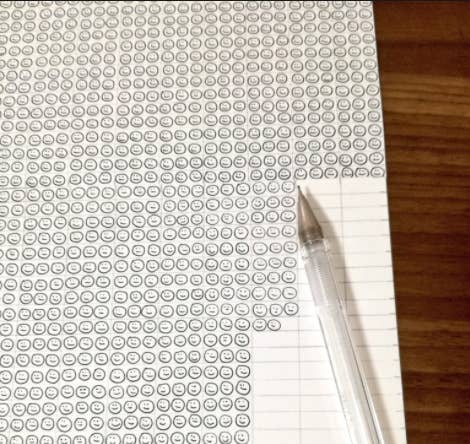 On her first day of drawing, she discovered that one postcard (10 centimeters by 15 centimeters) could hold 600 smiley faces.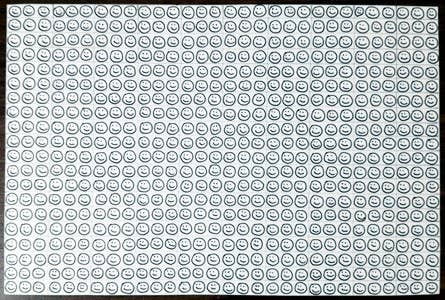 On day two she spent 10 hours filling postcards with smilies.
It took Sato six days to empty the pen, covering 49 postcards.
Which looks like this.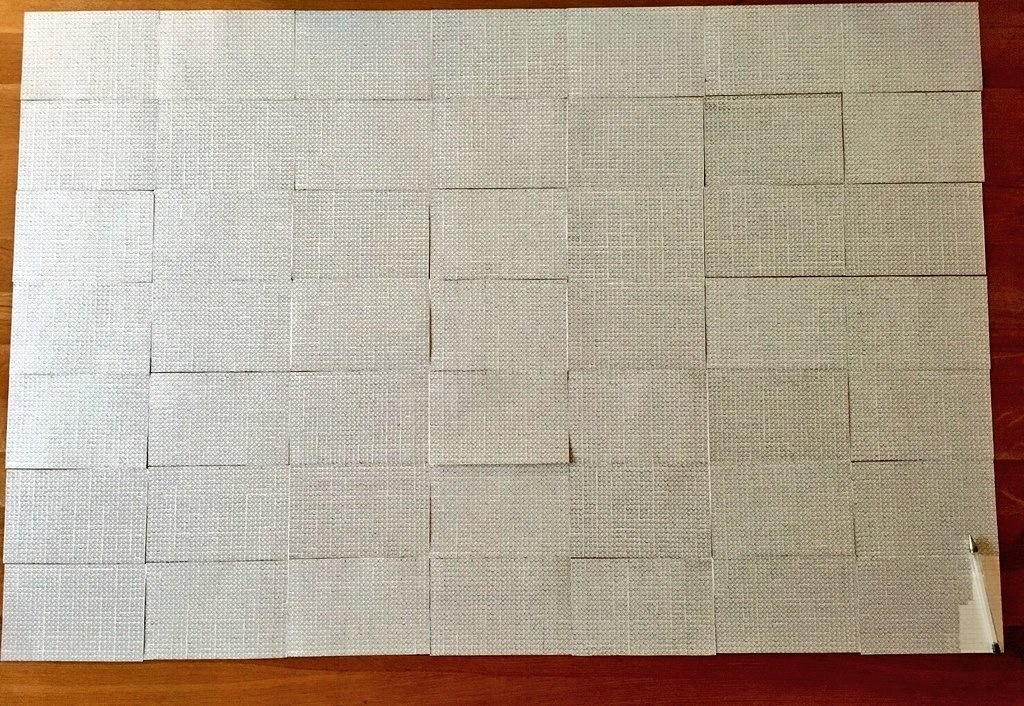 People were incredibly impressed with Sato's effort.
Sato, now a professional ballpoint pen artist, told BuzzFeed News she got a taste for drawing while doodling in college.
"After working an office job for a year and a half, I became a ballpoint pen artist," she said. "I publish books and make merchandise in collaboration with companies."
Sato said that she got the idea for the project trying to find ways to avoid going outside.
"I'm an indoor person, so I started this project as something to do at home during the summer," she said.
To add a mind-blowing element to the piece, Sato told BuzzFeed News that she drew some faces without smiles. See if you can find them. 😉