Scott Brown's Campaign Ads Feature Green Screened Stock Footage
Spoiler: He's not at the airport.
Scott Brown's new campaign ad titled "Security" features the New Hampshire candidate standing in an airport talking about security procedures at U.S. airports compared to security conditions at the U.S.-Mexico border:
But it appears Brown isn't really in an airport — and instead in front of a green screen with stock video footage of an airport from Shutterstock superimposed during editing: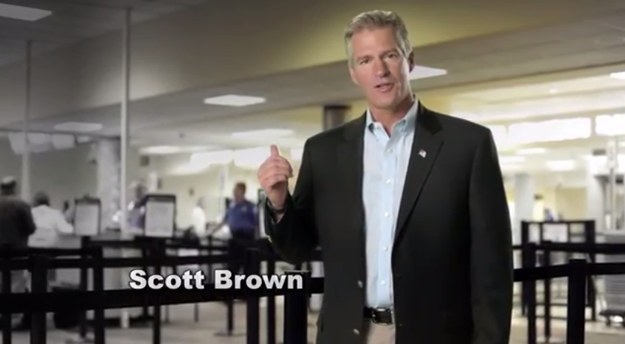 Use of green screen and stock footage in political advertising isn't unheard of — it appeared President Obama was green screened into a factory in a jobs-related video in 2011.
In another recent ad, titled "Respect," Brown's campaign is said to have chosen a "local venue" for the ad in "one of the log cabin-looking outbuildings on the grounds of former New Hampshire House Speaker Doug Scamman's farm." But it appears to be another stock photo from Shutterstock.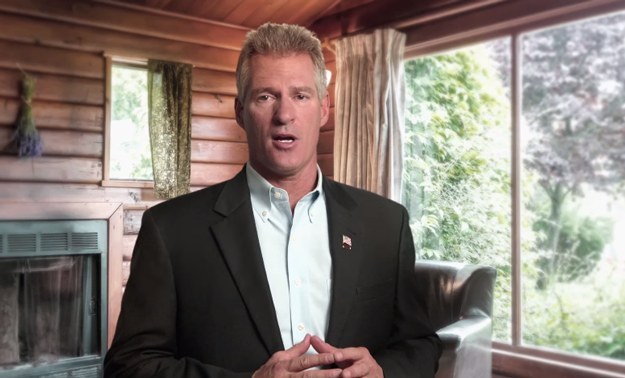 Brown's campaign did not return a request for comment.