Marco Rubio's Sunday Show Blitz Doesn't Make The Nation's Front Pages
If a politician making "the first major policy gambit of his career" is aided by seven Sunday talk shows, will America's newspapers even care about it on Monday? The Sunday shows' swift decline in relevance.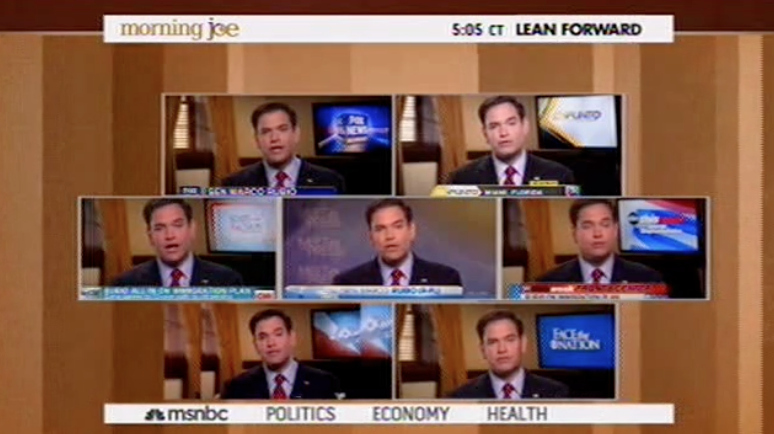 Marco Rubio's unveiling of a major bipartisan immigration reform bill Sunday was such a big story that it involved the Republican senator appearing on all five major Sunday morning news shows, Meet the Press Face the Nation, This Week, FOX News Sunday CNN's State of the Union, along with two Spanish speaking network programs, Telemundo's Enfoque and Univision's Al Punto.
But the aftershocks of the media saturation were underwhelming at best. What does it take to get on A1 these days?
The Washington Post featured Rubio's push prominently in the upper left hand corner of their front page: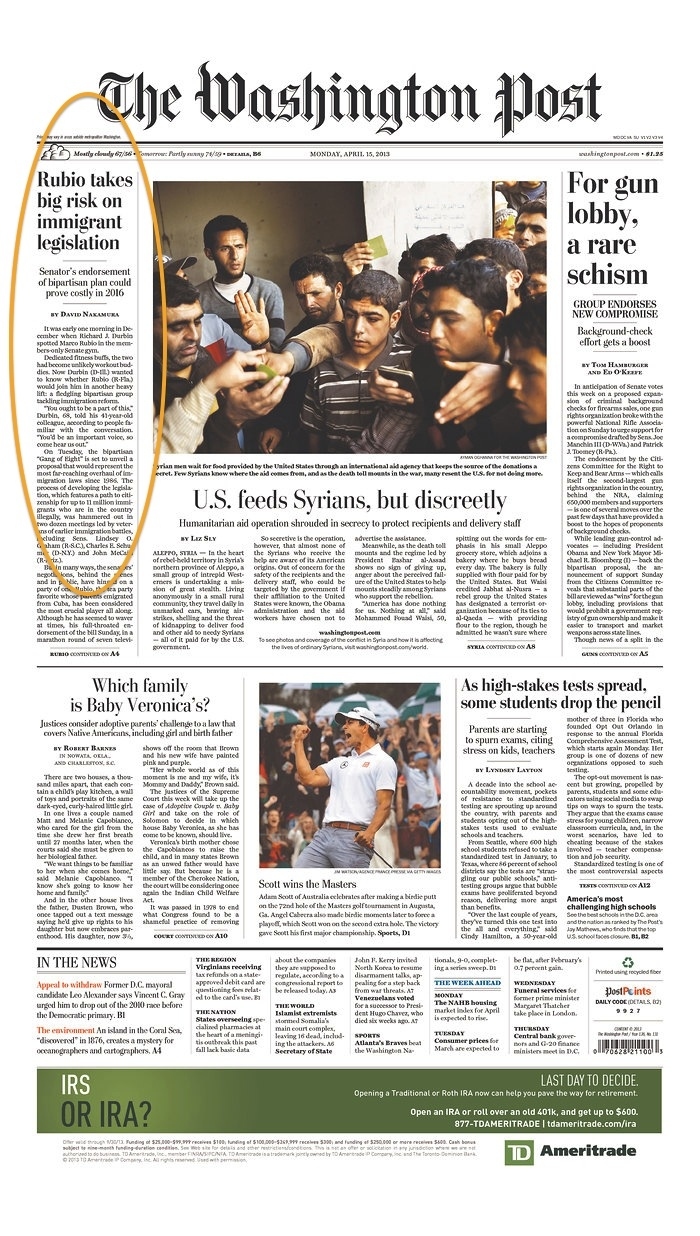 The Boston Globe noted that the story could be found on page A5: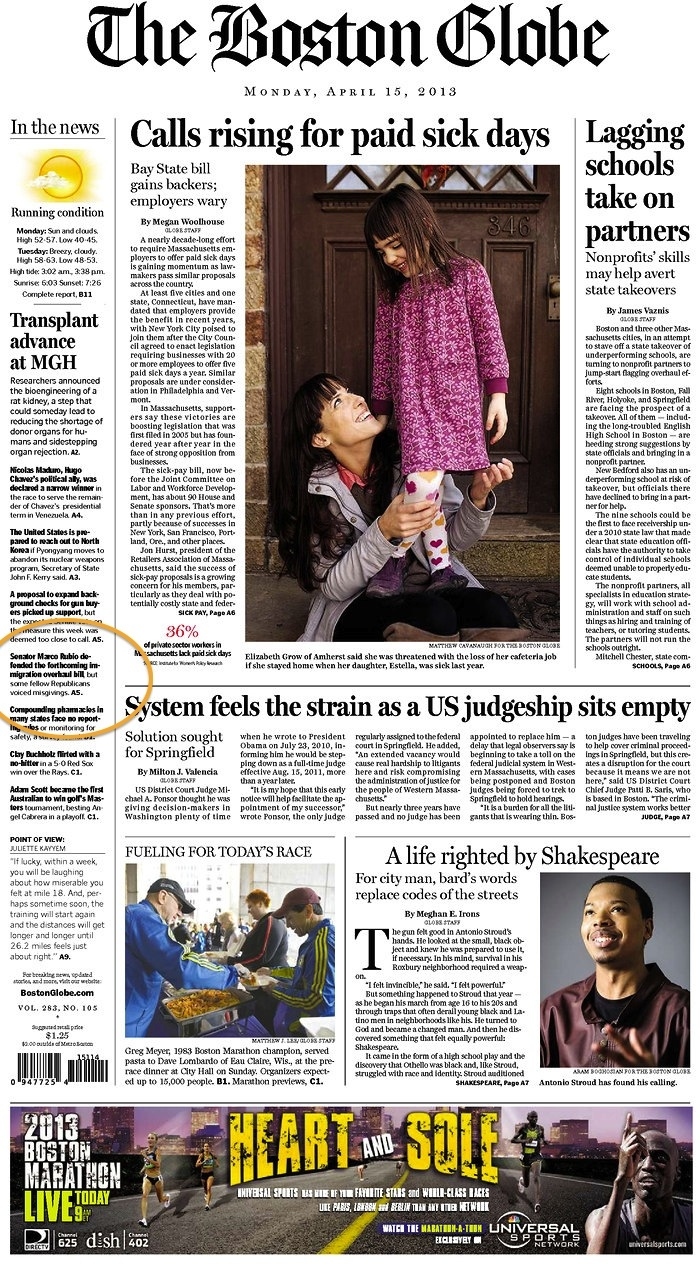 The New York Times featured the story on page A13: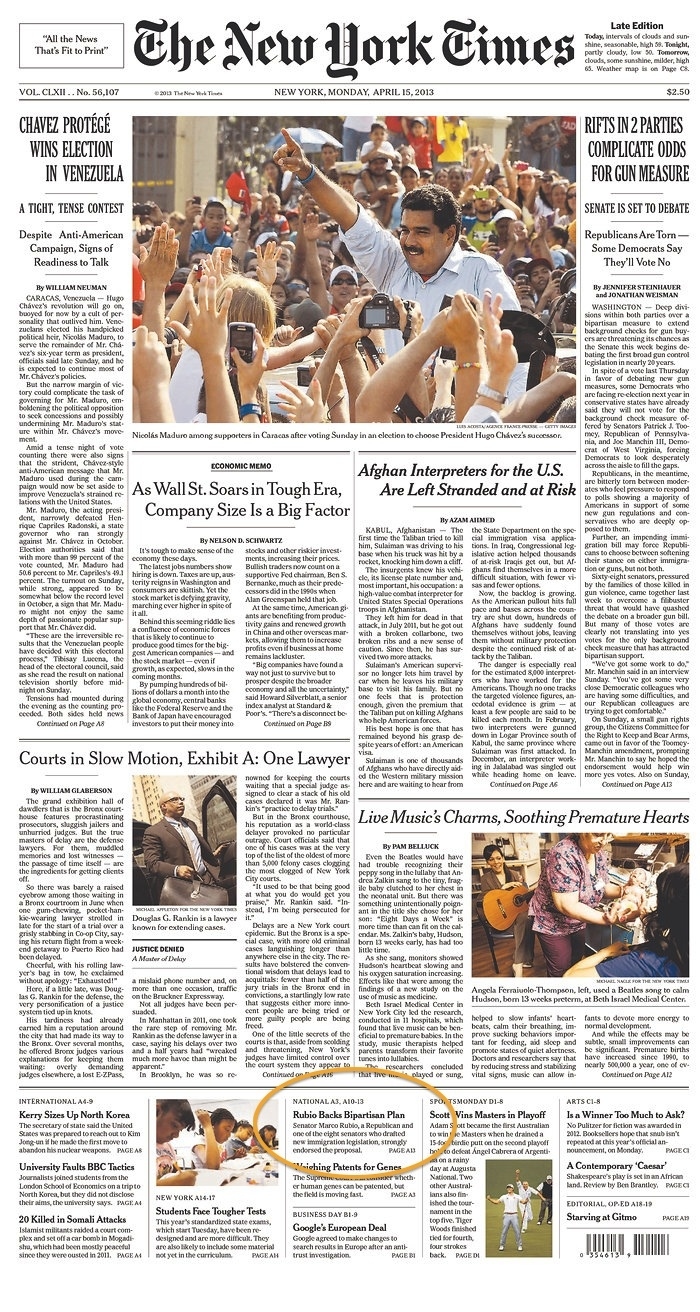 Rubio was the top story on the front page of the Tampa Bay Times, the largest newspaper in his home state: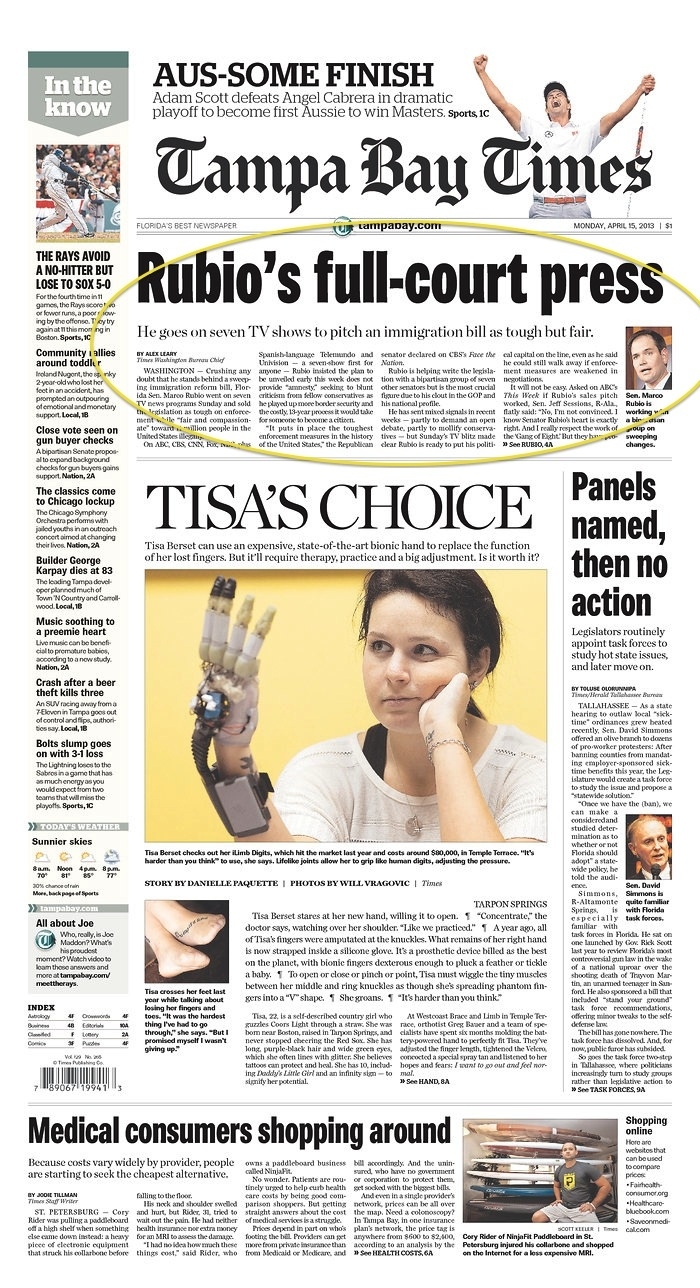 Florida's other major paper did not feature a single word about his media blitz on its front page: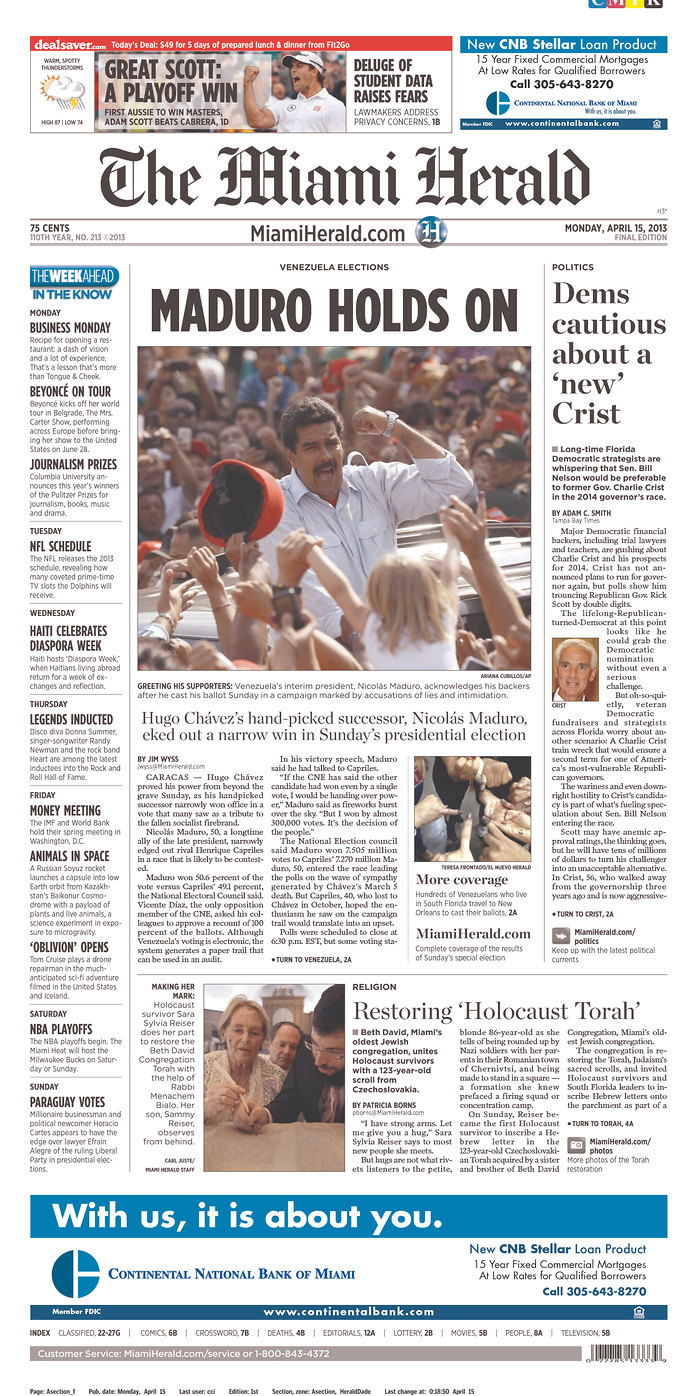 Same goes for the major newspapers in border states: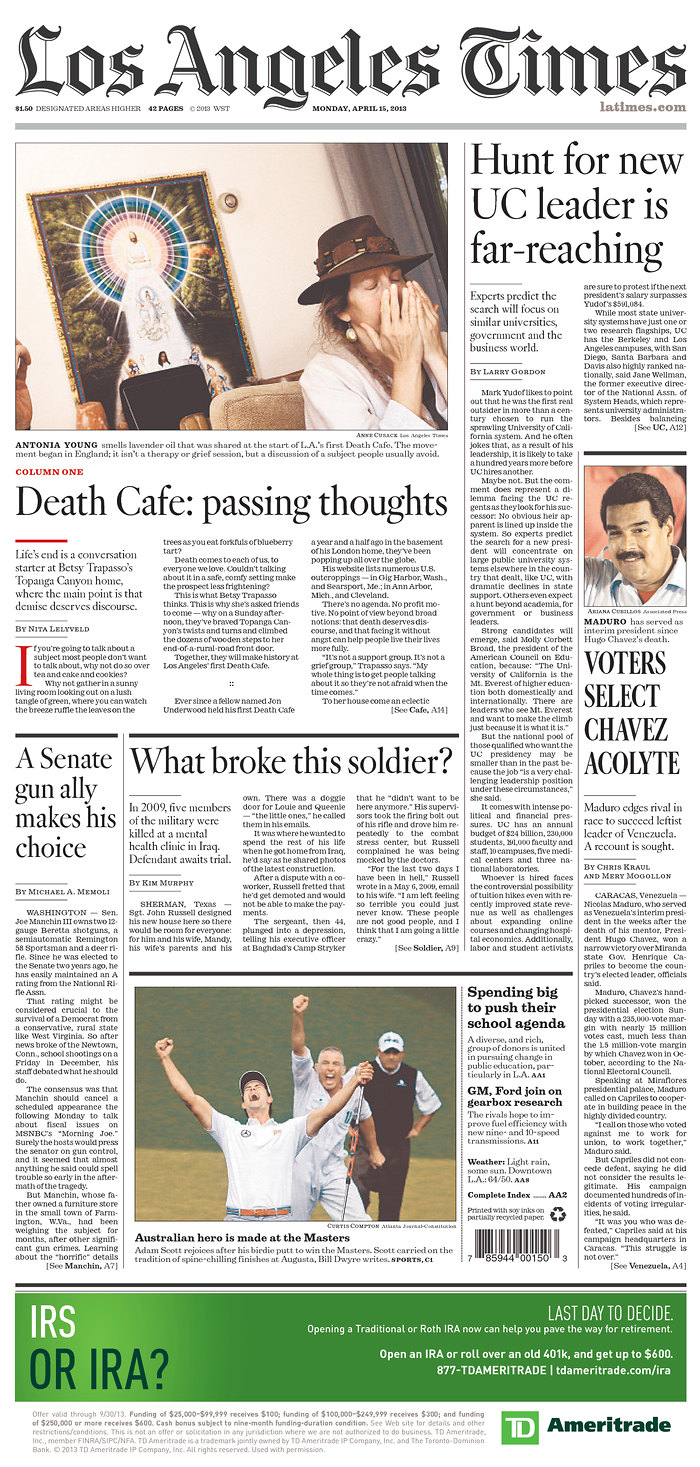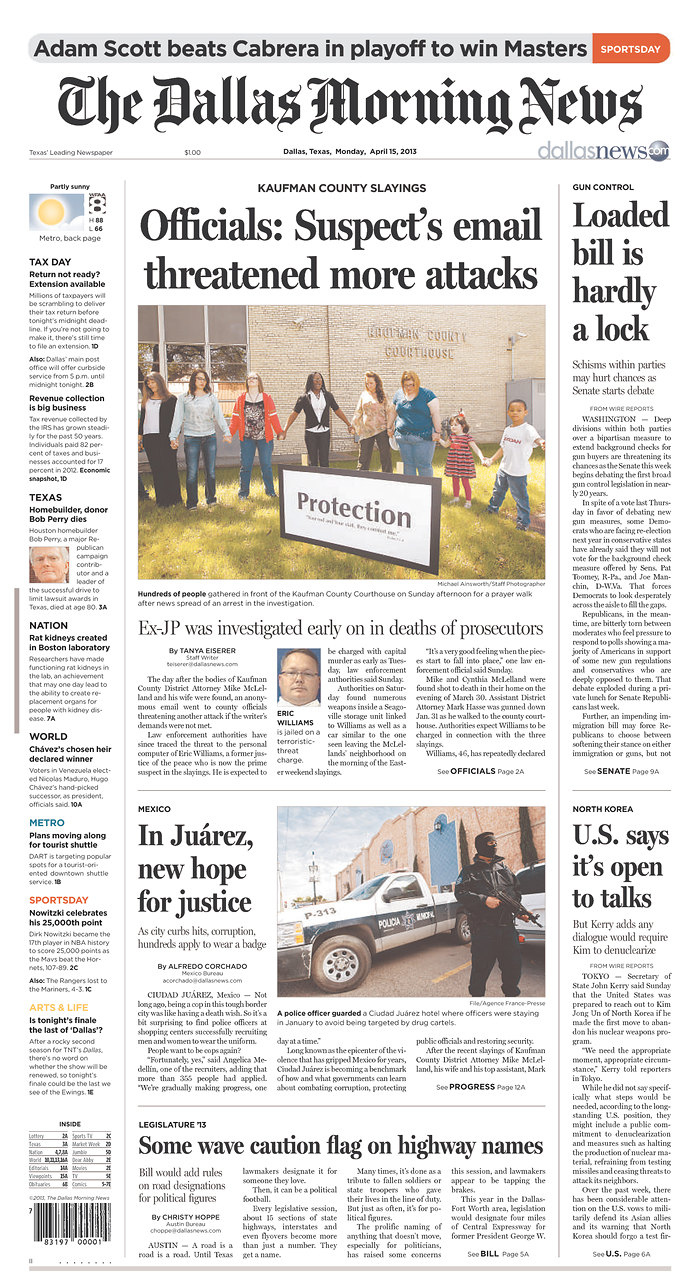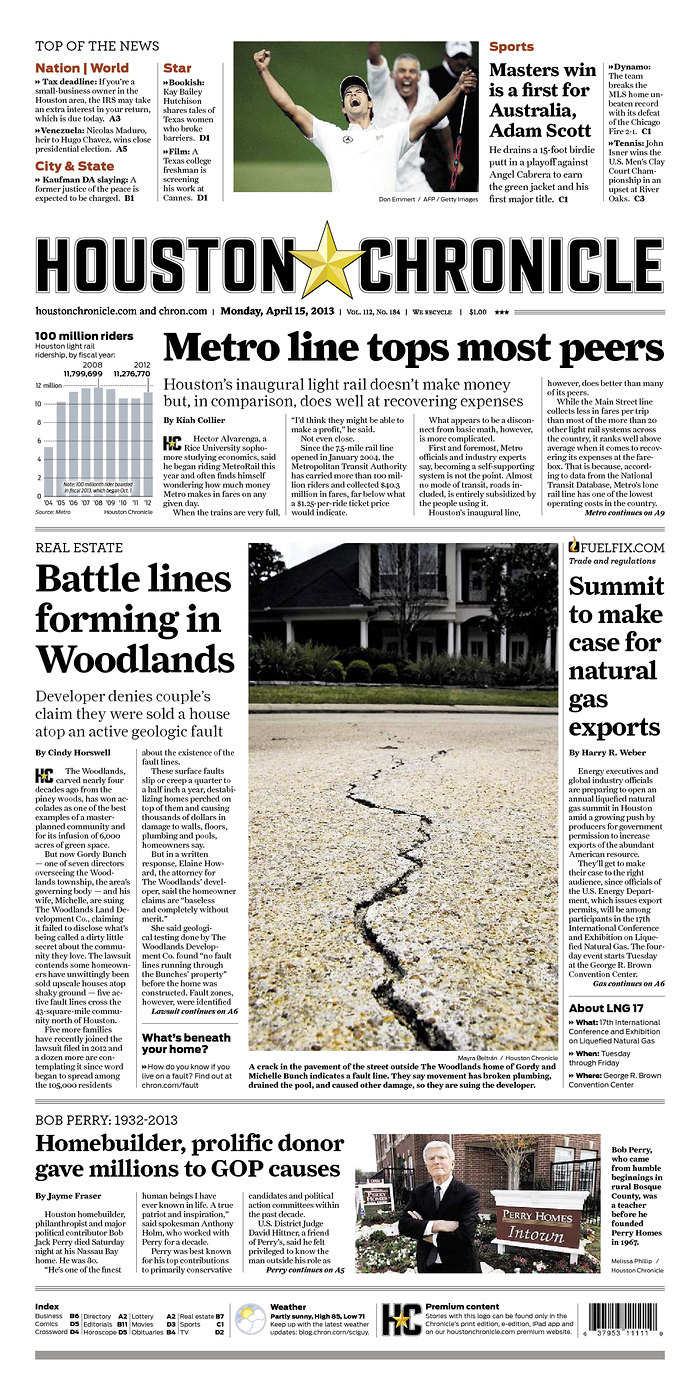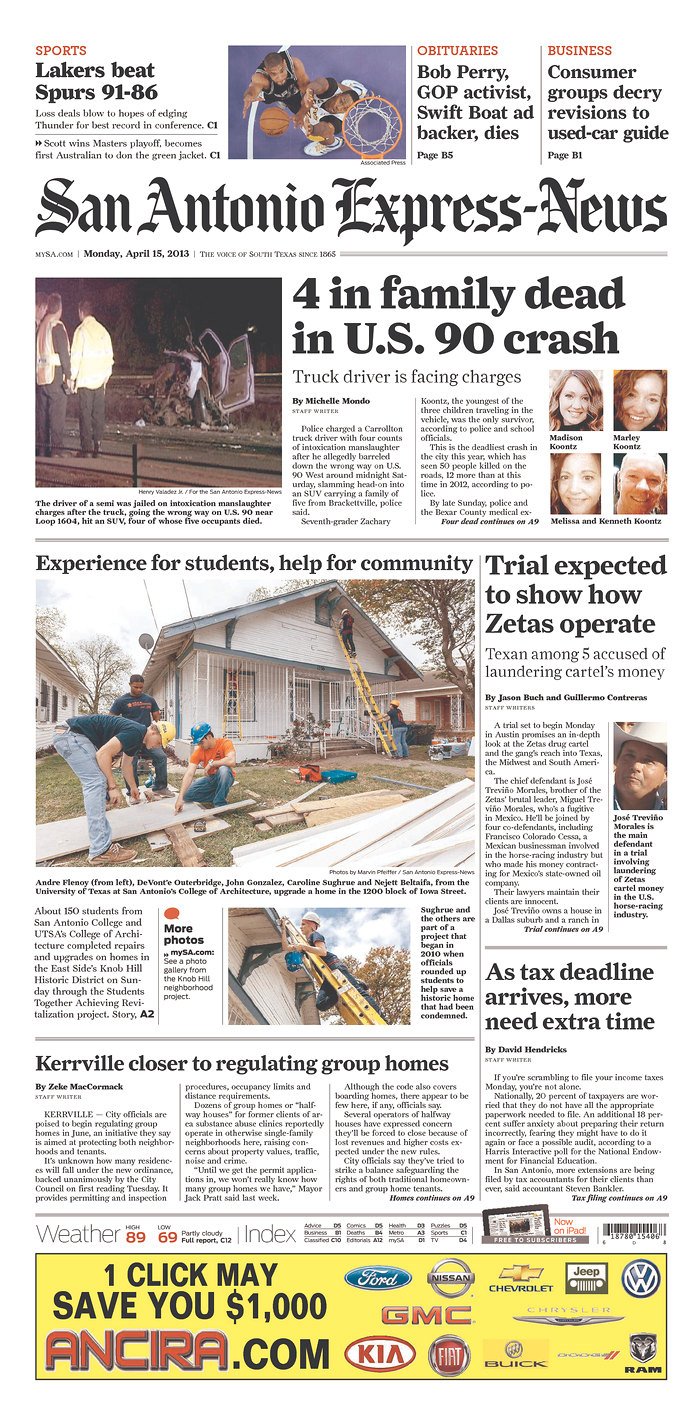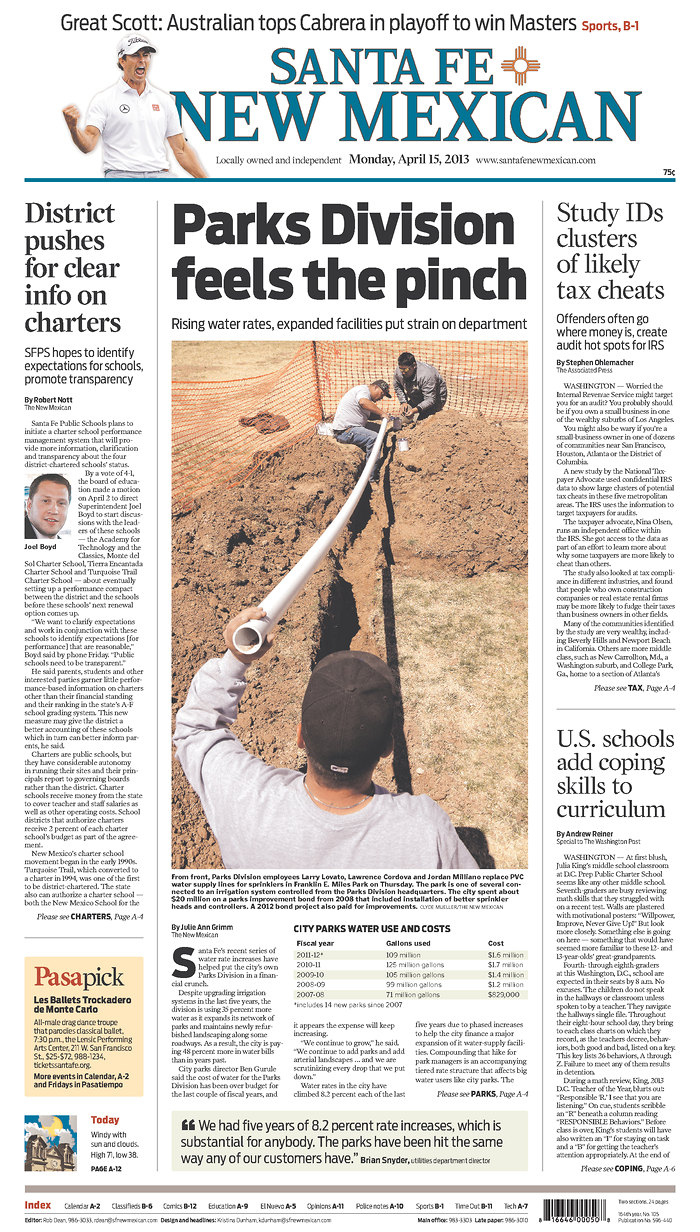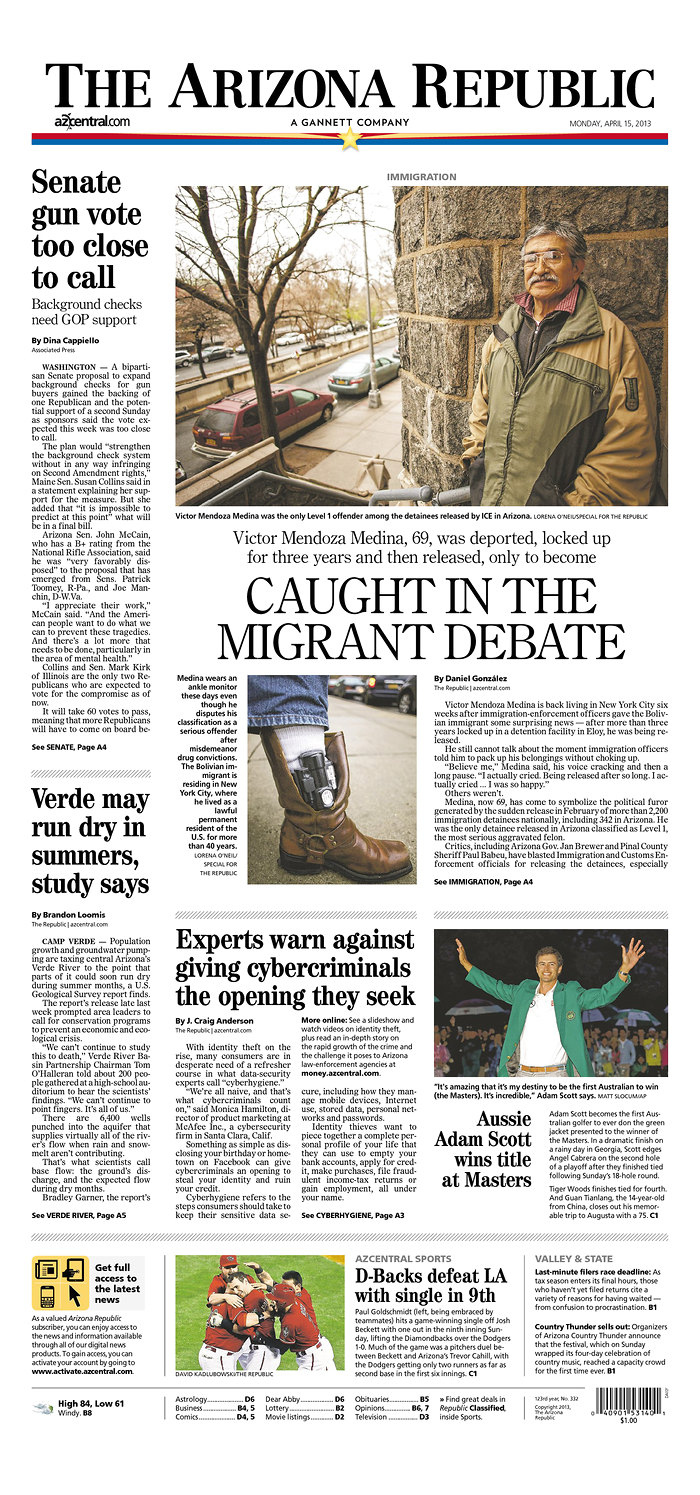 CORRECTION: The Tampa Bay Times is Florida's largest newspaper. An earlier version of misstated this fact. (4/15/13)