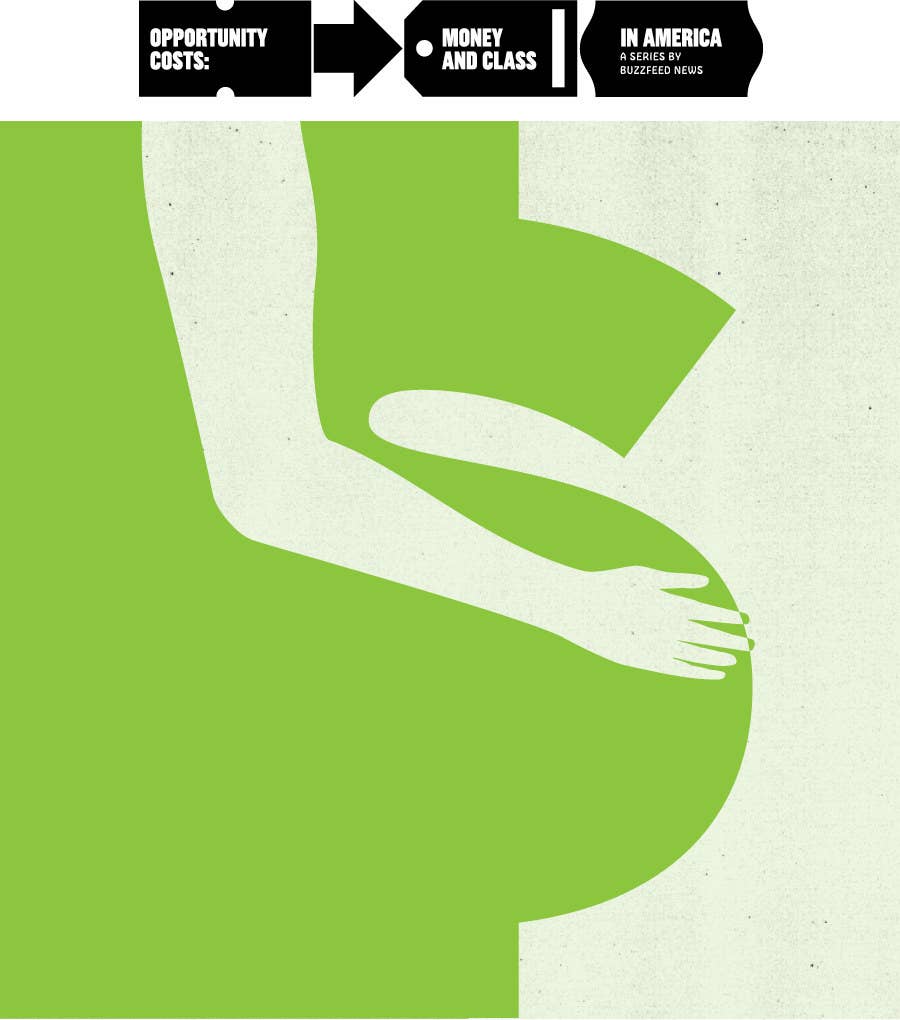 When my husband and I started trying to have a baby, part of us thought even if it took a while, we'd eventually get pregnant "spontaneously." How naive we were. After trying for six months, we decided to get tested, and my husband was diagnosed with low sperm count. We were told that the odds of conceiving without medical intervention was less than 1% and that IVF was our only option. Okay, we thought, plenty of people have gotten pregnant via IVF. It would be expensive, but we'd end up with a baby. Right?
Well, two and a half years later, all I can say is: maybe. My husband's diagnosis (not covered by insurance, by the way) was just the beginning. Three egg retrievals, two embryo transfers, one polyp removal surgery, and a surgical hysteroscopy to repair a septate uterus — not to mention more ultrasounds, blood tests, and self-administered shots than I care to count — and I still don't have a baby, or even a pregnancy (I did have a chemical pregnancy after my most recent transfer, but that's literally the definition of "a little bit pregnant"). At this point, we've spent around $60,000 out of pocket — almost all of which has been put on low-interest credit cards.
I wanted to know how other people who had children, or who were trying to have children, either through medical intervention or via adoption, had done it. How much had they spent? What were the outcomes? I spoke to five couples across the country, from a variety of backgrounds and income levels, to find out.
Interviews have been condensed for length and clarity.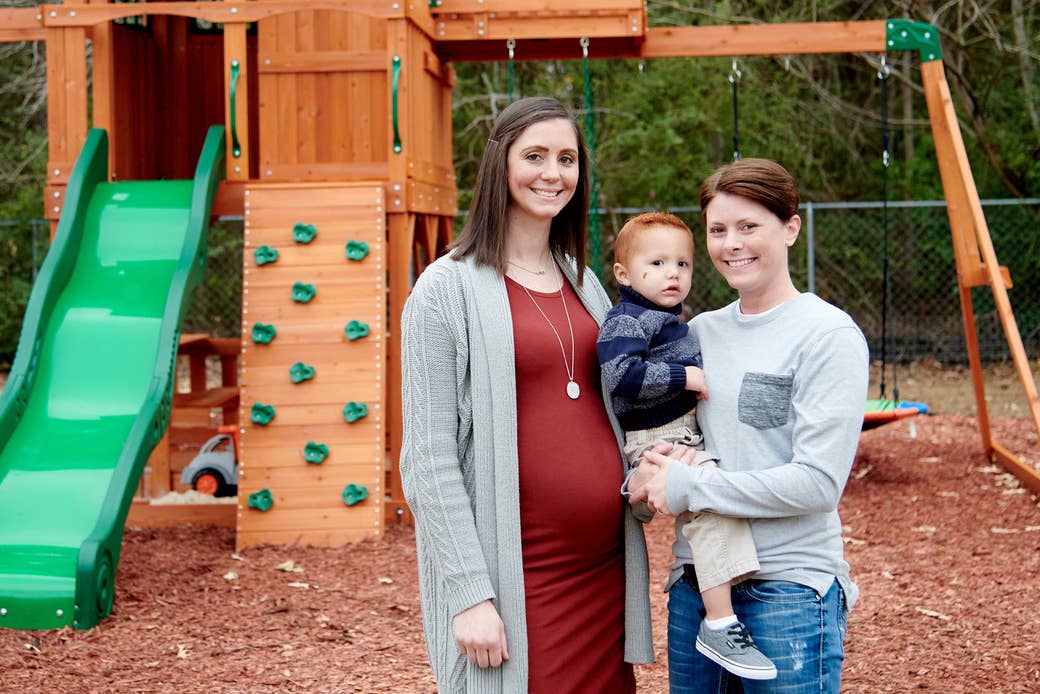 Katie Tavey and Emily Nicks
Ages: 30 (Katie) and 37 (Emily)
Location: Kilgore, Texas
Occupations: Chemical technician (Katie), teacher (Emily)
Household income: Between $75,000 and $100,000
Total spent: $20,000
Katie: There's a website, Known Donor Registry, with guys offering their goods. Some will only do it naturally — they want to have sex with you. Some actually have good intentions, and some are just freaking weird. A lot of lesbians and single mothers by choice try that if they can't afford a donor from a sperm bank. The second guy we talked to was really nice, kind of nerdy, and good looking. We're like, done. We paid $100 for shipping. He shipped it, and they lost our package. I was crying. So we ended up with someone we knew. We used him for five months — we drew up a contract and made it legal and notarized. We did five ICIs [intracervical insemination] at home with his sperm, only to find out he had a very low sperm count.
We also learned that he would actually have rights if he chose — he has 48 hours after the baby is born to assert rights. So then we went through a cryobank. Each vial can range from $150 to $450. Shipping is $230. We were buying two vials each month to do IUIs [intrauterine inseminations]. The first month, we did two IUIs, and insurance covered it. The next month we did ICIs [at home] with two different vials. I had them delivered to my job. Then we were like, screw it, went back to the doctor, and did two IUIs again. It worked.
For our second child, I took progesterone to start my period back when our son was 7 months old. We did two IUIs with the same doctor, and insurance was like, "it was an accident that we covered it last time. It's going to be $700 each month, on top of the sperm." Our doctor doesn't have anywhere to store sperm, so it was $230 each month just for shipping. That month kind of sucked. Then we moved to an reproductive endocrinologist's office, and did three months of IUIs with injectables [hormones] there. Nothing worked. Now I'm like, I'm not just a lesbian, I have fertility issues too. We did our second embryo transfer in August, and I'm pregnant.
My wife's really, really good with money. We keep our bills pretty low. For the IUIs and sperm, we paid for it just from saving up. We started buying sperm in January or February 2015, and they are now charging three times the price. So the vials I bought for $250 are now $800, with the same donor. If you don't use the vial, they will buy it back for 75% of the cost. Then our donor ran out, so I freaked out, called the bank, and said, "I'll pay for whatever I have to pay for, get him back there." I was able to buy the seven vials that became available. We used up all of them but two for in vitro.
The money didn't cause stress until IVF. We were able to take care of all the IUI stuff. When in vitro came, it was like, "oh, how are we gonna do this?" It was a big eye opener. Emily had some money from her grandfather, who died in 2011. I was so scared to ask if we could use it, but she thought about it and she said yeah. She preferred that versus going into debt. We took out the exact amount we needed for in vitro, $10,500. And we paid for $1500 in meds. This time, insurance decided there was something wrong with me, so they paid for some of the embryo transfer. I only had to pay $900.
Emily: We talked about me taking out a little bit of the cost, like half, and then paying off the other half. We did the math. We just realized it would be better to go ahead and take out the $10,000 and put it towards IVF.
She got really down after the first transfer failed. We started talking about having two embryos left, and she wanted to try again, and once again we would take more money out of my inheritance, probably. I agreed to do IVF one more time if these two embryos didn't work. It's not just the money, it's what it's doing to your body. That's what was more stressful to me. With all the medicine, she'd just get down and depressed about things. She was tired and didn't feel good. It was stressful. It was like, "are you ever going to be happy again?"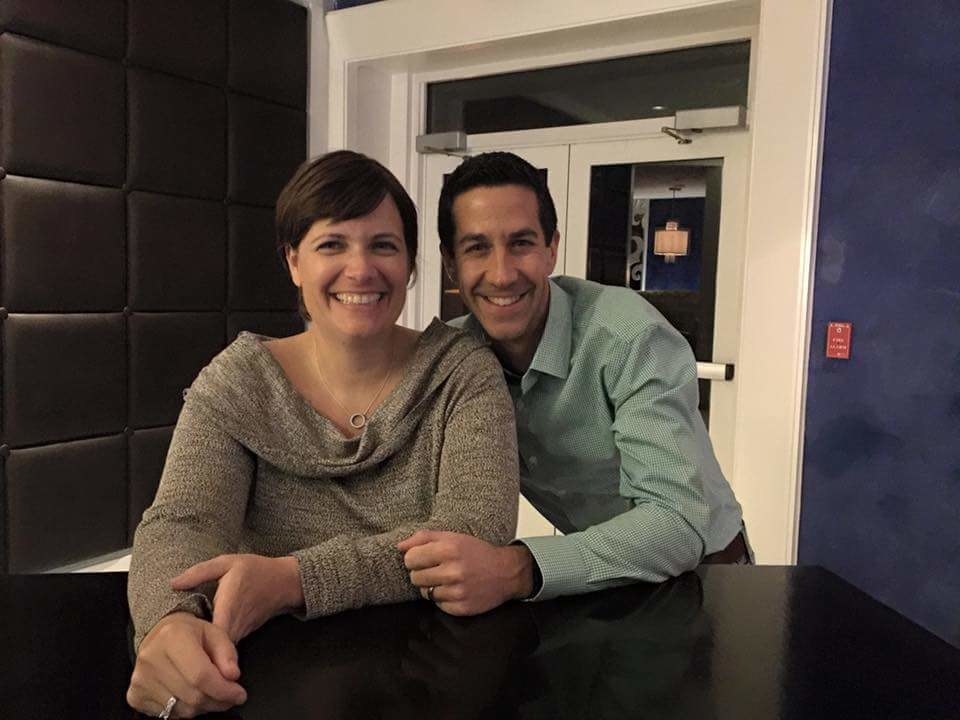 Noelle and Rich Jones
Ages: 41 (Noelle) and 40 (Rich)
Location: Jacksonville, Florida
Occupations: Sex therapist (Noelle), radio host (Rich)
Household income: Between $250,000 and $300,000
Total spent: $61,000 ($27,500 on one adoption in 2007, $13,000 on an uncompleted adoption in 2015, and $21,000 on an adoption in 2016)
Noelle: With our first adoption in 2007, we registered with an agency in our town. It cost about $300 to have a meeting with them and get active. You had to create a profile, with pictures, talking about your family. It was a couple hundred dollars to have those printed up. We matched pretty quickly with a birth mother. Once she selected us, we had to put half of the $27,500 down. At that point, we would have been able to get a portion of that money back if she changed her mind or it didn't go through — but not all of it. Some of the money went to expenses that she had. She was raising four children and living in a long-term stay hotel. We were paying for things for her, like Walmart gift cards and things.
My understanding is that about 35% went to her expenses and then probably about 60% went to legal. A large portion of the money was the agency and legal fee. Fortunately, the next two calendar years we were able to get a pretty large tax credit because of the adoption. [Editor's note: The tax credit for 2016 was $13,460 per child.]
In 2015 we had a failed adoption. A couple months into being paired up with the birth mother, the organization said, "We have reason to believe that she has no intention of giving you the baby." After consulting with the agency and the attorney, we just said we're going to back away. We took a tax credit for that loss. However, when we had a successful adoption a year later, we were told that's considered the same adoption attempt, so you can't take the credit.
For the second adoption, we didn't go through an agency, just an attorney. We know someone who mentioned our name to an attorney who just so happened to be working with a woman who was putting her child up for adoption. This was a woman who had a stable home, but due to a traumatic brain injury wasn't able to raise the child herself. So she didn't have a lot of expenses. We paid for her ongoing counseling to help prepare her for what was going to be coming.
The first adoption, we were very fortunate in that my father gave us some money for it and we paid him back over time, an interest-free loan. The agencies don't care where you get the money. We paid for the failed adoption out of our own pockets, and for the second one, we borrowed some money from my father again. We have a little bit of debt from paying my father back, but not the kind of debt that would show up on my credit. My husband and I are fortunate in that we were able, between our own money and family loans, but even then it's really aggravating. It seems like it should be less expensive, and that's in Florida where it's less expensive than many other parts of the country. I believe here in Florida you can give the birth mother up to $5000 in expenses without going before a judge. After that, a judge needs to approve more than $5000, and in some of these situations the attorneys were saying these mothers had $15,000 in expenses. At what point does it feel like you're buying a baby? I think I struggled with that.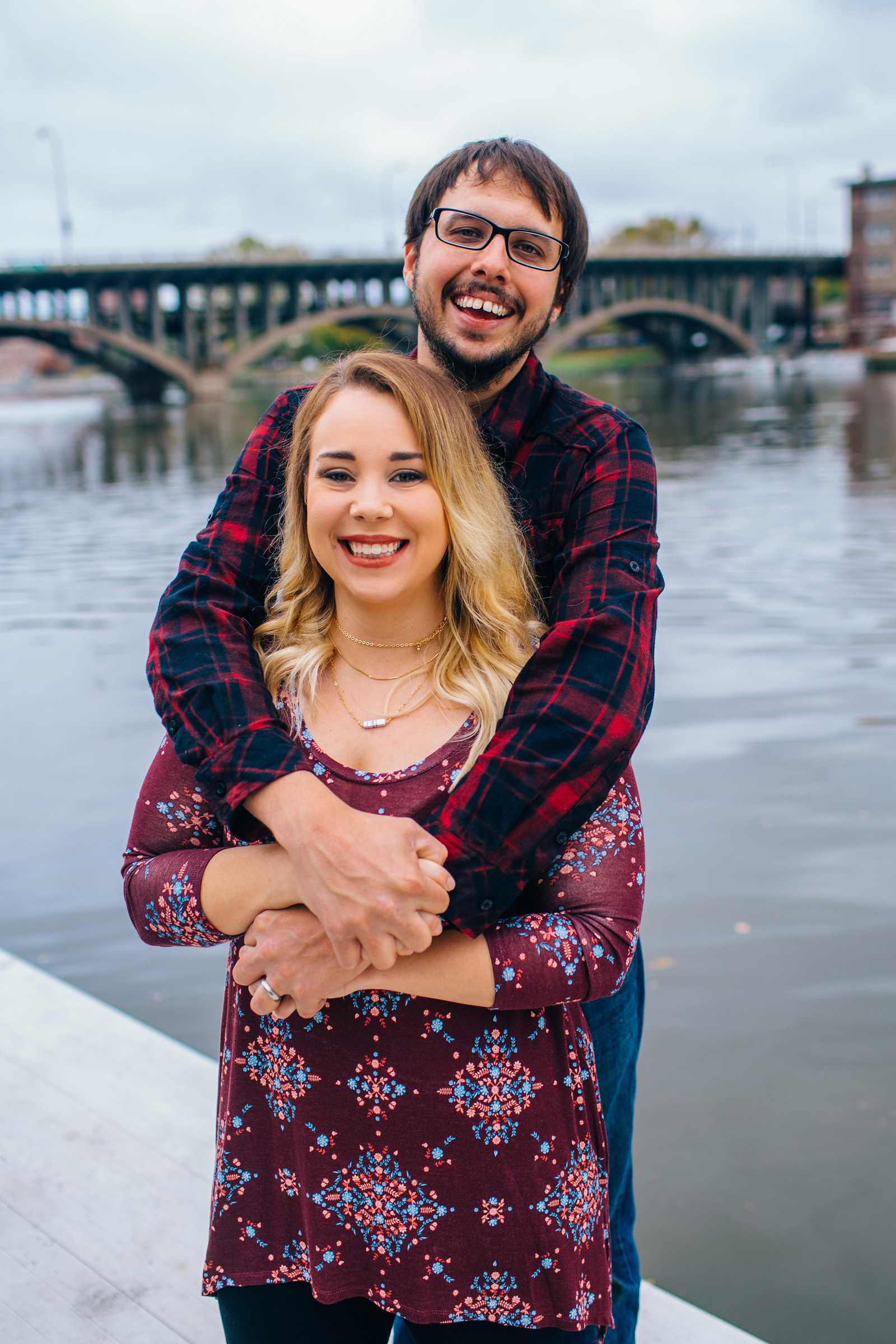 Nicole and Chris Pulfer
Ages: 29 (Nicole) and 31 (Chris)
Location: Illinois
Occupations: Accountant (Nicole), diesel mechanic (Chris)
Household income: Between $75,000 and $100,000
Total spent: $20,000
Nicole: We're using an egg donor. [We chose] a "shared" cycle, where we get six of the eggs and the agency got the rest of them, because it's about half the price. We paid $14,000 to the donor agency and the clinic. Then we had to pay another $2500 to our reproductive clinic. That's not including any of the medications. I think we're close to $2000 on those.
Chris: Choosing the donor was like Facebook.
Nicole: On the website, they have pictures of the donors and a short little bio that just says where they're from, grades they got in school, a couple of their interests. If we saw one that we liked, we'd email the agency and she would send us a longer bio. It went into all their family medical history, what their habits are, their occupations, their academics.
After the woman from the agency called our donor, the donor cried. I think I'll always remember that. She was happy to do it.
Chris: We were worried about saving before we had a baby. Our insurance is terrible.
Nicole: The biggest chunk came out of our savings — $14,000 to the agency. All of the drugs went on a no-interest credit card. And then the little odds and ends things, we took from our regular savings and put as much as we could to our health savings. Now we're using credit cards. The transfer is included in the $2500 we paid to our clinic.
Our clinic just started doing the shared cycle. When our doctor told us that was an option, I was like, "this is what we're gonna do. Just give me the papers to sign the contract."
Nicole and Chris are currently 17 weeks pregnant via their donor egg–created embryo.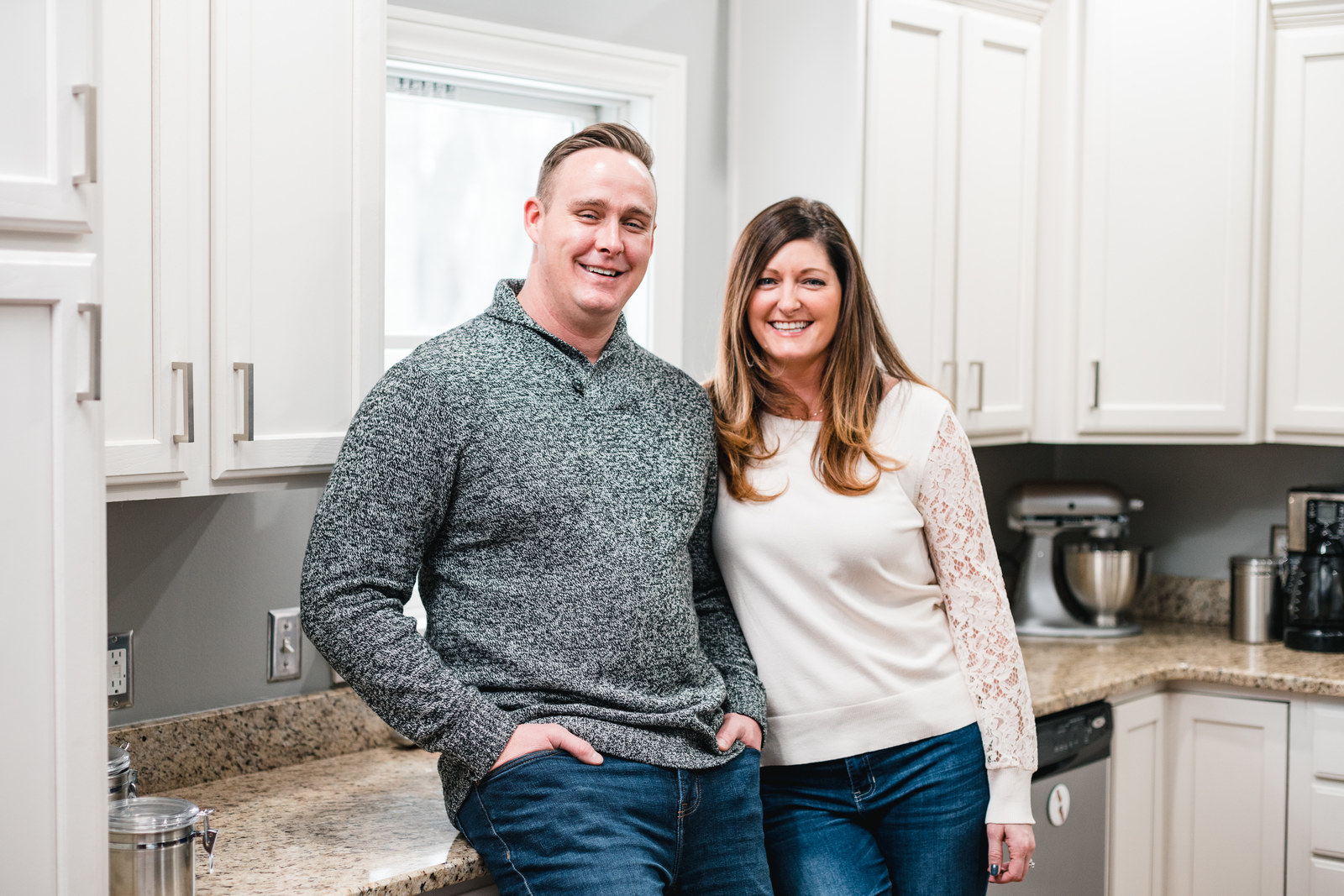 Amy and Gordon Perrin
Ages: 37 (both)
Location: Plymouth, Michigan
Occupations: Treasury and investor relations manager (Amy), engineer (Gordon)
Household income: More than $150,000
Total spent: Approaching $200,000
Amy: I got pregnant on my own three times and had miscarriages three times. The first miscarriage, the D&C [dilation and curettage, a procedure to remove tissue from the uterus] cost me $11,000 in the emergency room. Our deductible is $6000 and then 70% or 80% up to another $10,000. That hit me right away: On top of losing a baby, I had to pay all of that. The second and third miscarriages I had in my doctor's office, so she only charged me $500 to do the D&C.
We've done two rounds of egg retrievals and the related drugs, genetic testing for the embryos, and then two embryo transfers.
Our insurance is pretty shitty. My insurance has no fertility coverage. We both work for large corporations. A couple years ago I read my husband's policy and he had fertility coverage. But you don't know all the terminology until you start going through it. So because I had been pregnant over the age of 35, they don't consider me infertile.
Gordon: Any kind of insurance, if they find an out, they're going to push for an out.
Amy: There were seven embryos from our first retrieval that passed genetic testing, and then two embryos didn't thaw properly, so we couldn't use them. We have two left from the first retrieval.
Gordon: Obviously, a gestational carrier — a surrogate — would be another option.
Amy: We sat down and went through our expenses last week. How long is it going to take us to save for it without having to take money out of our 401(k)? I don't want to be penniless when we have a child. We think it will take us two years to come up with the money. So far, we've just been able to pay for everything as we go. My husband sold a home from before we were together, and he made $40,000 on that. My parents have given us money here and there.
But for surrogacy, you have to show them that you have the money.
Gordon: If we could just pay along the way, we could probably do it now. But you have to have the whole lump sum. It goes into escrow.
Since initially speaking to BuzzFeed News, Gordon and Amy have found a surrogate and are planning on transferring one of their embryos in February.
Amy: We couldn't find any agencies that we liked. I put it on Facebook that this is what we were going to do, and a friend of a friend saw it who knew that her roommate in college had used a surrogate. She connected us with her agency in Indianapolis. Then we had to find a doctor and a psychiatrist in Indianapolis. [Editor's note: Michigan is an altruistic, or noncompensated, surrogate state.]
We're paying a premium for an experienced surrogate — she's already done this for a couple in Chicago. We went down for a weekend to meet her and went to the hospital where she wants to deliver. The first time she did this, she wanted to do it for someone who had had cancer. Afterwards she pumped milk and sent it to the parents and the baby.
This is easily $100,000. The agency gets a pretty big cut. What I liked about this agency is they didn't ask for everything up front. It was broken out — it was $5000 initially, and if nothing happens, that's it. But all of our money is in escrow right now. They have all of our cash, around $60,000. The money thing is crazy — fortunately, my grandma's helped us out, and we used our bonuses from work. And my girlfriend has a lot of money and said she'd give us whatever we need and we can just pay her back. We're not hurting, but knowing that every single dollar is in this is very stressful.
The agency does all of the background work on the medical and psychological stuff, and if you meet the person and decide you're a match, you reimburse the agency. Then we paid another fee to the agency, and then we reimbursed them for the medical costs. We paid for our attorney and her attorney, and got a life insurance policy for her. You have to pay to have wills drawn up for her, you pay for the transfer and the medication. She gets a couple hundred dollars a month from us to pay for things like vitamins and gas, and then starting at the heartbeat she gets a monthly payment until after the birth.
We didn't have to buy a separate health insurance policy for her [many health insurance policies do not cover pregnancy by surrogate]. She had a policy through the ACA and the ACA is very friendly towards surrogacy, but at any time it could change. So I really don't want to get into 2019. I really hope this transfer works.
Another thing that really pisses me off is after she gives birth, I have to pay her for six or eight weeks where she's off work, but I'm not being paid. My company's policy is that I have to give birth to this child to get any paid time off. I'm trying to get the policy changed. I've worked here for seven years and no one has given birth.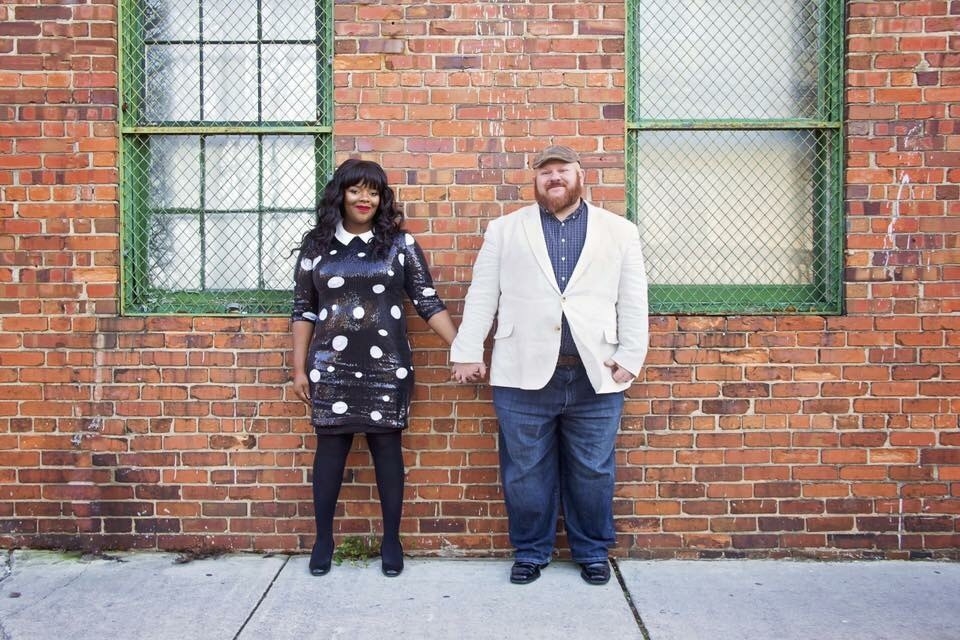 Kameko and Jason Howell
Ages: 32 (Kameko) and 40 (Jason)
Location: North Carolina
Occupations: Police officer (Kameko) and park ranger (Jason)
Household income: Between $75,000 and $100,000
Total spent: $15,000
Kameko: I had to do two HSGs [hysterosalpingograms, which check whether a woman's fallopian tubes are clear], which were $3000 each. I also did a D&E [dilation and evacuation] and a laparoscopic surgery, which was another couple thousand we had to pay. When I was covered by insurance, the meds were $50 a month. The IUIs were $200 at my first office and my newer office was $500 per cycle. Those were all out of pocket and I've done eight of those.
We would like to move on to IVF, but it's just a question of being able to afford it. My insurance doesn't cover it and my husband's insurance doesn't cover it. At my regular job I'm a police officer and he works for the government. So we don't make a lot. We had to start doing other stuff. He started doing Uber. I do makeup too, so I started doing more clients. I sold some of the stuff around the house that I wasn't using. I'm in a lot of resale groups and that helped a lot to get money. I would sell wigs, makeup, clothing, shoes. I probably made close to $3000 and he made maybe around $3000 from Uber.
Jason: It was stressful. Especially doing Uber because you didn't know if you were going to make any money or not. The market is so oversaturated here that you wouldn't even know if you would get a ride, and then I was trying to go to my regular job the next day. It was very tiring, very stressful.
Kameko: He still Ubers and I still sell stuff occasionally, but we haven't really done infertility treatments in awhile. We are in limbo in terms of what we actually want to do. They just started doing IVF at my clinic and my doctor said it would cost around $10,000. The only thing holding us back is the cost.
I wish I would've known how much it really would cost. I went through my insurance's fertility cap fairly quickly because I didn't even know there was a cap until I got my diagnosis and they were like, "we can't cover anything else."
Jason: The financial part is really emotional too. I guess it does really tie into the finances, trying to figure out what to do next to try and get these treatments and stuff paid for, and then figuring out what do we gotta do to pay for them, and then where are we gonna get money to eat, put gas in the car to go to work the next day. That in itself is really stressful. ●
Kameko and Jason ended up getting pregnant without medical intervention and are currently 12 weeks along.
BuzzFeed News is partnering with Death, Sex & Money to share stories about class, money, and the ways they impact our lives and relationships. Follow along here.
In the first podcast episode in this series — "Friendship and Fertility" — Death, Sex & Money host Anna Sale interviews Cat and Christine, two best friends who have had very different experiences trying to have a baby. They talk about that experience and how their class difference has affected their friendship over the years. You can listen here: