Fox News Accuses Occupy Wall Street Of Being 99% White
Uses racially diverse photo from Occupy Wall Street to illustrate point. Do the journalists over there understand trolling? Or is this just stupidity?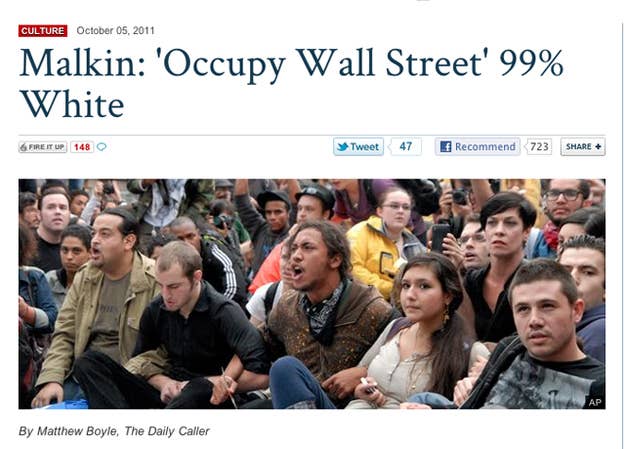 When Occupy Wall Street activists call themselves the '99 percent,' it turns out they mean 99 percent non-diverse (by their own politically correct measurements). "It's as pale out there at Camp Alinsky as MSNBC's prime-time lineup or the New York Times editorial board. Not counting the cameos by Jesse Jackson and Cornel West, that is.
Mom. Wife. Geek. Internet Addict. Succinct.

Got a confidential tip? Submit it here.