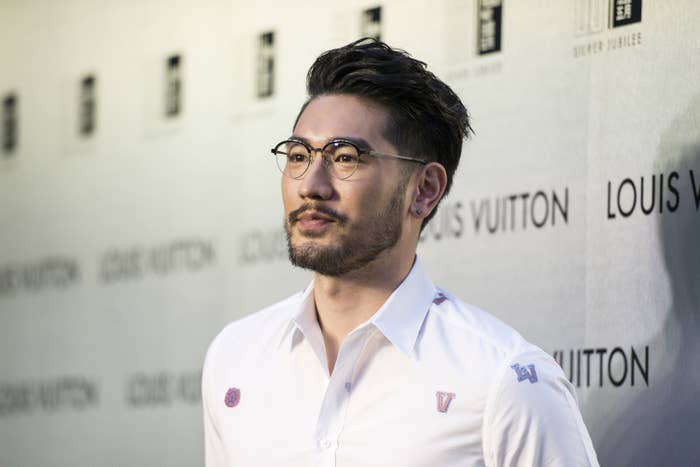 Popular Taiwanese Canadian actor and model Godfrey Gao, 35, died Wednesday after collapsing while filming a popular Chinese reality TV show, his agency confirmed in a statement, prompting fans to question the safety standards of the show on social media.
The Chinese production company behind the show "Chase Me" said in a statement that they rushed Gao to the emergency room, but their attempts at resuscitating him were unsuccessful. Gao died of a heart attack, they said.
Gao was filming an episode of the adrenaline-fueled show that involves people competing with celebrities in sports challenges.
After news broke of Gao's death, fans on Weibo, a popular Chinese social media platform, criticized the show and the Zhejiang television, the state-owned network that airs the program.
"Your show is really ridiculous, stop it," said one.
"Please treat stars as people," another wrote.
"Were safety measures in place? Was medical staff present at the time?" one person asked.
Gao was the first Asian male model for Louis Vuitton and a regular fixture in Chinese TV and movies.
He starred alongside Lily Collins and Lena Headey in the 2013 action movie The Mortal Instruments and was the Mandarin voiceover for Ken in Toy Story 3.
Gao had over half a million Instagram followers when he died. His last film, Shanghai Fortress, was released in August of this year.