The 13 Most Horrifying Clowns In Gaming
Who knew videogame clowns could be just as terrifying as the real thing?
1.
Angel Joker, Persona 2: Innocent Sin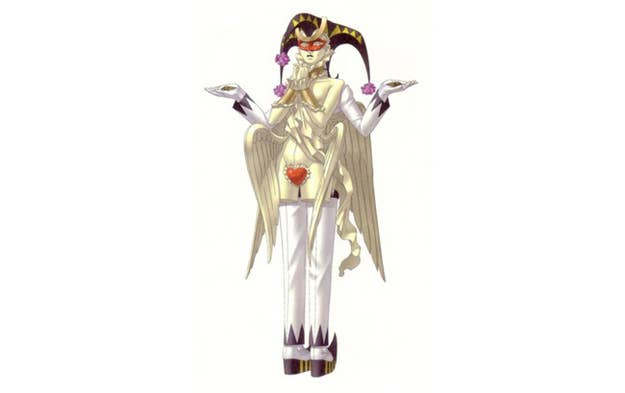 If there's anything more frightening than an evil clown, it's a possessed evil clown who becomes an angel who's also evil. The upside-down wings and heart medallion covering his crotch are no comfort, though, either.
Make that fast-moving zombie clowns.
3.
Joka, Klonoa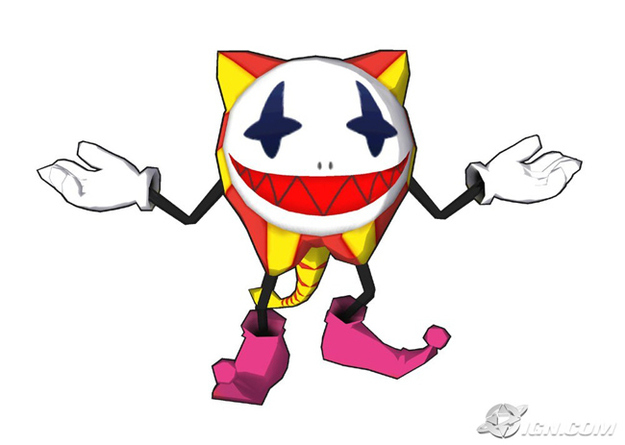 Don't let the freeze-frame sitcom pose fool you. He's like a Glasgow grin-sporting Pokémon you don't want to collect but you have to.
He's a midget clown who walks on stilts and resembles a human thumb. He also wants to kill you with ice cream, and not by giving you an ice-cream headache.
5.
Sebastian, Rumble Roses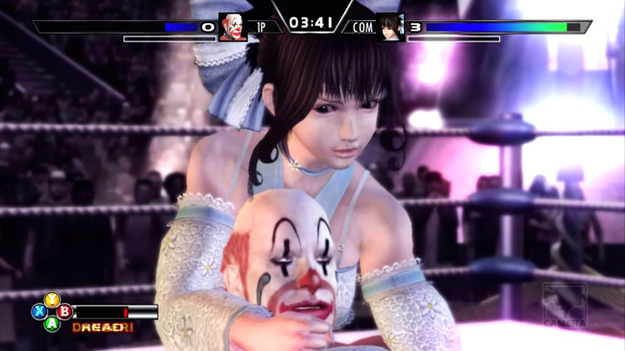 What? You thought Rumble Roses was just a big-boobed fighting game? You pervert. Here, gaze upon this dominatrix-slave clown just to sexually confuse and petrify you.
Nicknamed "the psycho clown" amongst fans, this bad boy is like a kabuki fever dream fueled with confetti and cryptic one-liners like, "That was titillating!" Also, he hates happiness in all its forms and eventually ascends to godhood, so, his existence pretty much nullifies ours.
If this doesn't scare you, at least this is scientific proof that cows fear clowns.
8.
Dhoulmagus, Dragon Quest VIII: Journey of the Cursed King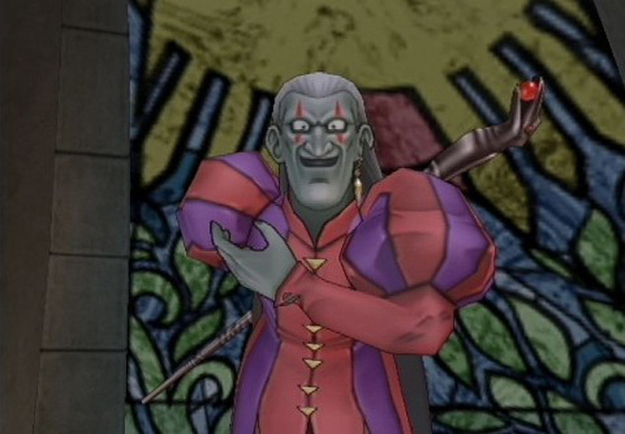 Just because he's so evil that he'll waste some of his turns in battle to laugh at you doesn't mean he's not fearsome.
You never learn his name, but he does help kill your son. Jason!
10.
Jaxson deBox, Snacks 'N Jaxson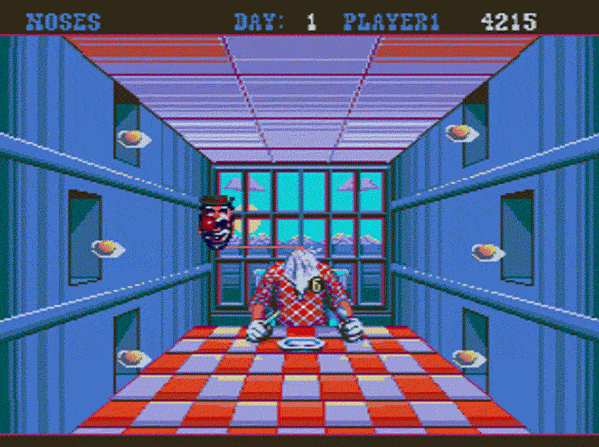 From the game's packaging: He's a "clown who tries to eat his way through life without letting his nose break any windows." Yeah, come here honey child, we'll hold you.
More like clownstruck! *bass-guitar solo*
Because clowns have every right to terrorize folks in post-apocalyptic Washington, D.C., too. God, why did we pass that bill again?
13.
Mr. Crow, Unreal Tournament 2004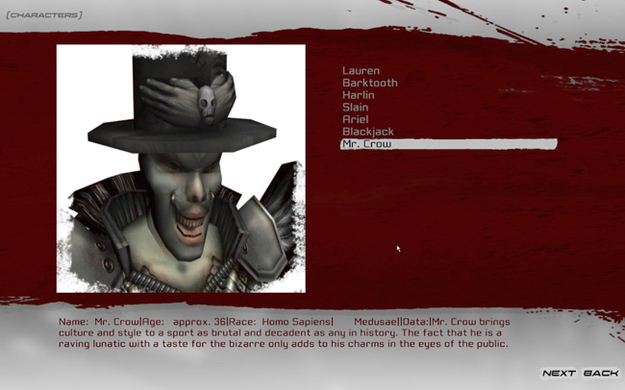 I wanted to be a game-show host when I was a kid. Now I make end's meat on the weekends and cook a spicy stew all week called JUSTICE. Oh. I'm a freelancer writer specializing in tech, small biz, games and also teach at Second City and junk.

Contact David Wolinsky at davidjwrites@gmail.com.

Got a confidential tip? Submit it here.