After Donald J. Trump won the presidential election, the Los Angeles Police Department announced that it would not assist the new administration with its plans for mass deportations.
"We are not going to work in conjunction with Homeland Security on deportation efforts," LAPD Chief Charlie Beck said on Nov. 15. "That is not our job, nor will I make it our job."
Officials in New York, Chicago, and other major cities followed suit, creating the impression that self-proclaimed sanctuary cities would be the first line of defense for undocumented immigrants in the face of a Trump crackdown. In Los Angeles, Chief Beck appealed to a long-standing city policy known as Special Order 40, which prohibits police from approaching people with the sole purpose of determining their immigration status. "I don't intend on doing anything different," Beck said.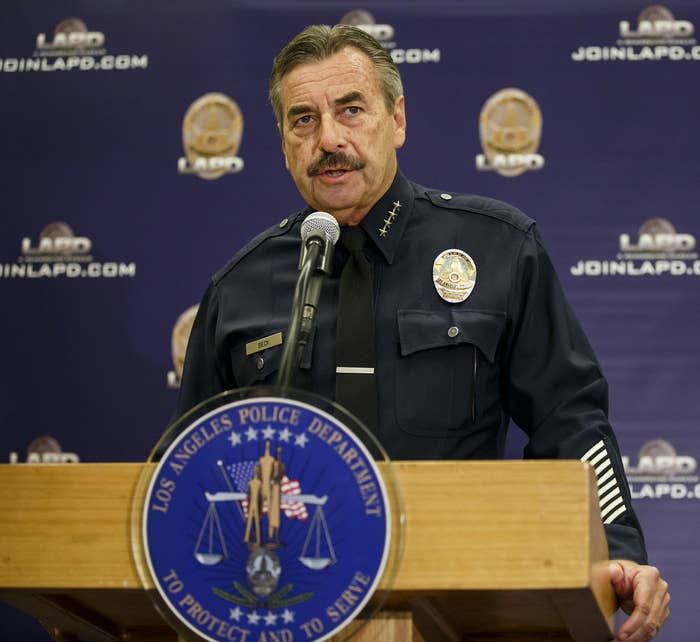 But there is a large loophole in the LAPD's stated policy of non-cooperation with federal immigration authorities: extensive operations carried out jointly by the LAPD and Immigration and Customs Enforcement, typically focused on transnational gangs. The justification for these operations is that they target criminal activity rather than immigration status, which is a civil matter. However, a BuzzFeed News investigation found that in two operations conducted jointly by LAPD and ICE in the past year, at least nine undocumented immigrants — who were not charged with, convicted of, or suspected of committing any crimes — were arrested by LAPD officers and immediately transferred to the custody of ICE, which began deportation proceedings against them. The incidents occurred within the framework of routine LAPD-ICE cooperation under patchy oversight from the police department, leading advocates to believe they were not isolated or anomalous.
Legal experts and immigrant rights advocates told BuzzFeed News that these arrests were likely in contravention of Special Order 40 — in some cases appearing to the violate the rule outright, and in all cases violating, at minimum, the spirit of the policy. Special Order 40, which dates to 1979, was designed to instill trust between immigrant communities and law enforcement in order to encourage undocumented people and their families to cooperate with police investigations. But joint LAPD-ICE operations involve police officers and federal agents acting in concert, thus eliminating the distinction between the two in the eyes of the immigrants who face deportation as a result.
For several years, ICE has used extensive gang databases collected by local law enforcement to target people for deportation. As reported by The Intercept, people often wind up in these databases with slim justification and little due process. But the joint operations analyzed by BuzzFeed News show that an immigrant need not be in a gang database, or otherwise suspected of any crime, to wind up facing deportation as a direct result of contact with the LAPD.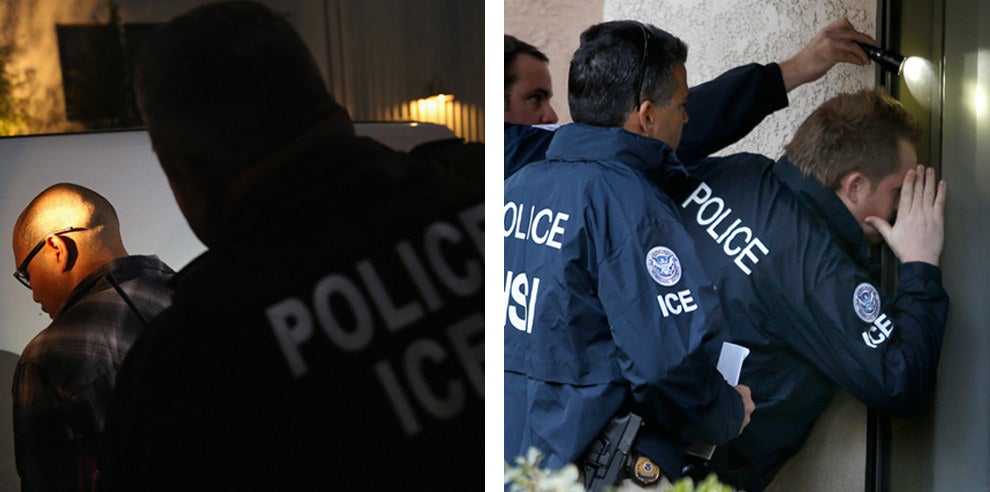 LAPD refused BuzzFeed News' requests for interviews and declined to answer written questions about the two incidents, the number of joint LAPD-ICE operations, or the number of immigrants who have been placed in removal proceedings solely as a result of their immigration status after contact with the LAPD.
An ICE spokesperson described the joint operations as routine. ICE agents, she said, "work alongside LAPD on a host of task forces responsible for combatting crimes ranging from narcotics crimes to human trafficking. The public often mistakenly assumes ICE's enforcement mission is expressly focused on immigration, but in fact the agency's mandate is far broader, extending to all types of cross-border crime."
However, advocates say that a lack of transparency and lax oversight on the LAPD's part create a systemic risk for ordinary immigrants to be caught up in the dragnet. "What it comes down to is that you have situations where LAPD resources and personnel are being used to identify, apprehend, and deport people who are undocumented, for no other reason than their being undocumented," said Emi MacLean, an attorney at the National Day Laborer Organizing Network (NDLON) who has represented immigrants from the incidents examined by BuzzFeed News.
Kathleen Kim, a professor at Loyola Law School who served on the Los Angeles Board of Police Commissioners, said these incidents demonstrate an urgent need for the police and city government to scrutinize and tighten their policies on cooperation with immigration authorities. "There needs to be a revamped Special Order 40. We have to update it with specific guidelines," Kim said. "It's up to the city and the police department to ensure the police follow the principles they have committed themselves to upholding."
In the meantime, joint gang enforcement is likely to act as a loophole for the LAPD to assist in Trump's deportation efforts, said Ana Muñiz, an assistant professor of criminology at the University of California, Irvine. "We can expect — in spite of sanctuary cities, in spite of the LAPD's proclamation — that there will continue to be joint raids, there will continue to be joint enforcement," Muñiz said. "And we can expect that to be done increasingly through this framework of gang enforcement and gang labeling, which we know is unrigorous and overly broad."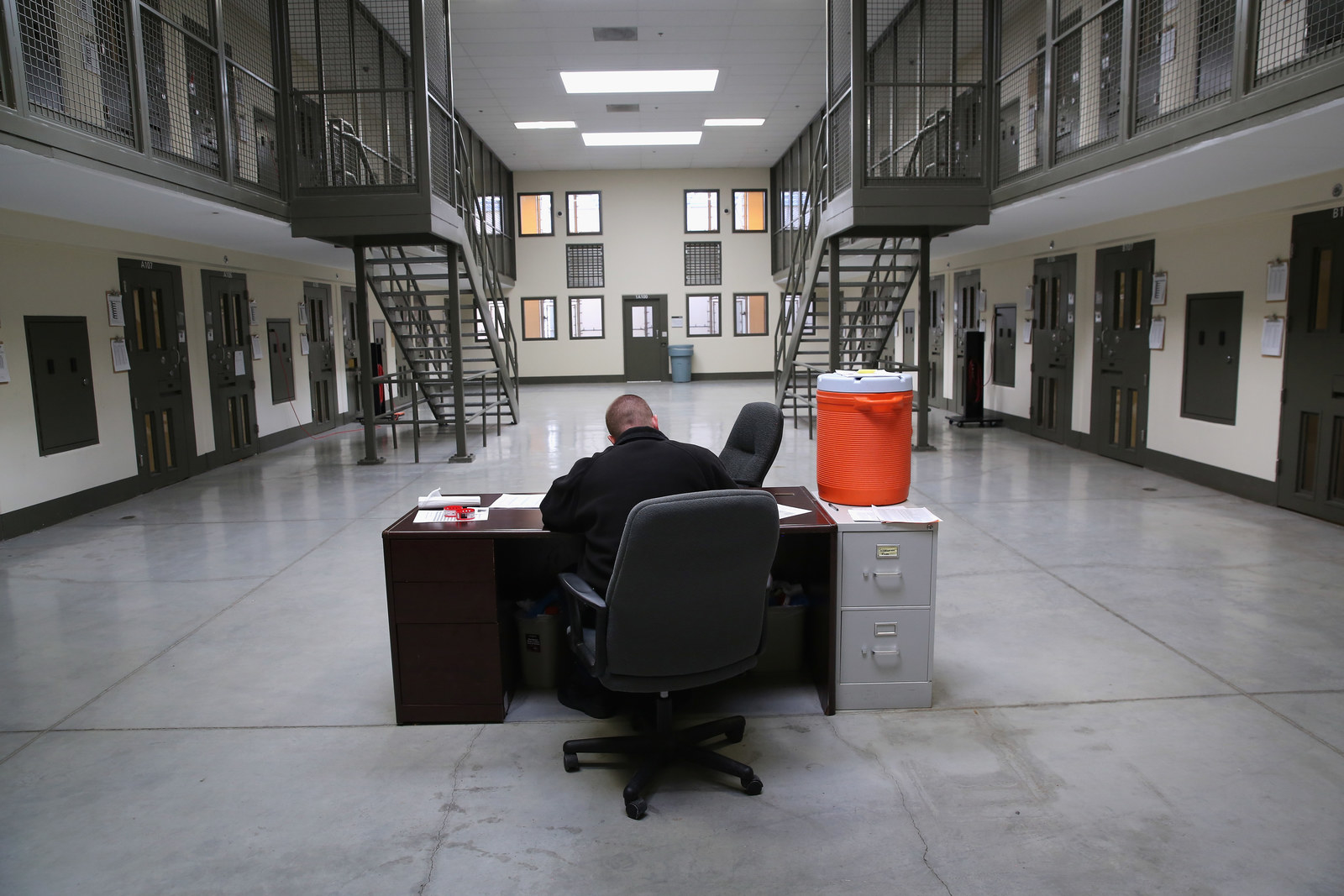 In his November 13 interview with CBS's 60 Minutes, Trump promised to immediately deport undocumented immigrants he described as "criminal, with criminal records — gang members, drug dealers." Trump pegged their number at 2 to 3 million, vastly higher than the roughly 800,000 agreed upon by most experts — a number that itself includes people whose only crime is re-entering the country after having been deported, often to reunite with family.

"The only way [Trump] could possibly reach his goal of deporting 2 to 3 million people is by relying heavily on cooperation with local police departments," said César Cuauhtémoc García Hernández, a visiting professor at the University of Denver Sturm College of Law. And joint federal-local gang enforcement is likely to play a prominent role.
"Once you launch a law enforcement initiative under the banner of targeting gang activity, that legitimizes it," García Hernández said. "And frequently there is very little critical thought about who is actually going to be apprehended."
In Los Angeles, one such joint operation, which has been active since June 2014, targets so-called casitas: after-hours night clubs operated by gangs allegedly engaged in human trafficking.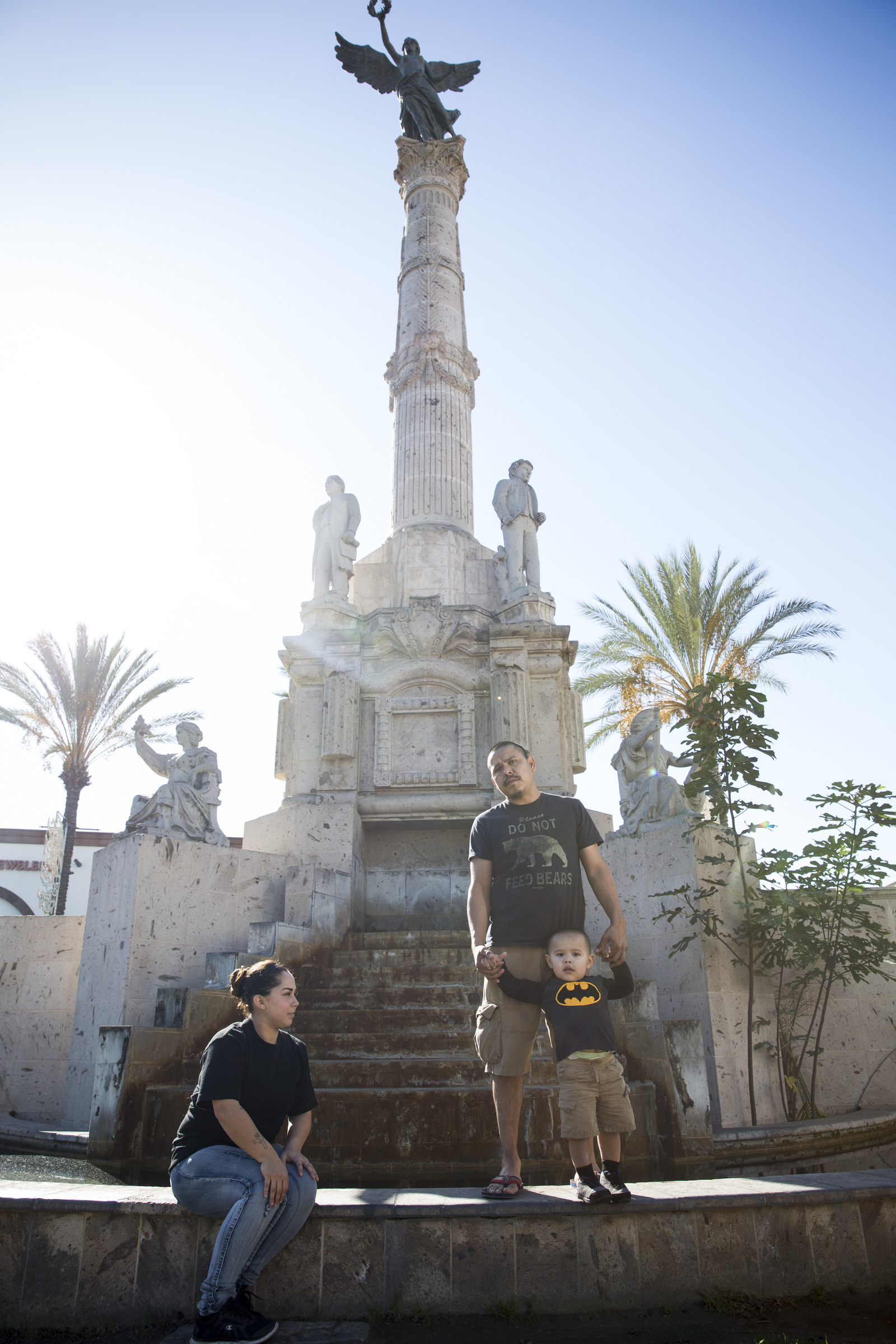 On the morning of Nov. 14, 2015, the LAPD and Homeland Security Investigations (HSI), ICE's catchall police force, believed the party at 6561 N. Normandie Avenue in South Central Los Angeles was a casita. But, according to ICE records, when heavily armed LAPD officers raided the party, the only illicit activity they found was a man outside with a gun and one inside with enough drugs for a single misdemeanor possession charge. There was no evidence of human trafficking, though there were a handful of people with outstanding traffic violations.
And there were several undocumented immigrants. Guillermo Félix, a 31-year-old day laborer who entered the US illegally from Mexico with his family when he was 14 years old, wound up there with his friends in the early hours of the morning. Many others at the party showed up after nearby clubs closed for the night.
Around 4:45 a.m., as Félix was preparing to leave, a group of police officers in SWAT gear burst through the door. They detained everyone and brought them outside. Félix saw a helicopter circling above. Slowly, police searched and questioned those present, letting many of them go. Félix wasn't necessarily surprised or upset that police had raided the party: Some people there looked like gang members, and Félix assumed the cops were after someone specific. "They came in there like they were looking for someone really dangerous," he told BuzzFeed News. "I thought I was just in the wrong place. I thought they would let me go."
Instead, officers loaded Félix and several others into unmarked vans that took them to the LAPD's 77th Division station. On the way, Félix asked officers why he was being arrested, but got no response. At the station, Félix saw agents in plainclothes with jackets marked ICE, who questioned him about his immigration status. After a few hours, Félix was loaded into a van once again and taken to a federal immigration detention center downtown. Eventually, Félix was transferred to a privately-operated ICE jail in Adelanto, California, in the desert some 90 miles outside of Los Angeles.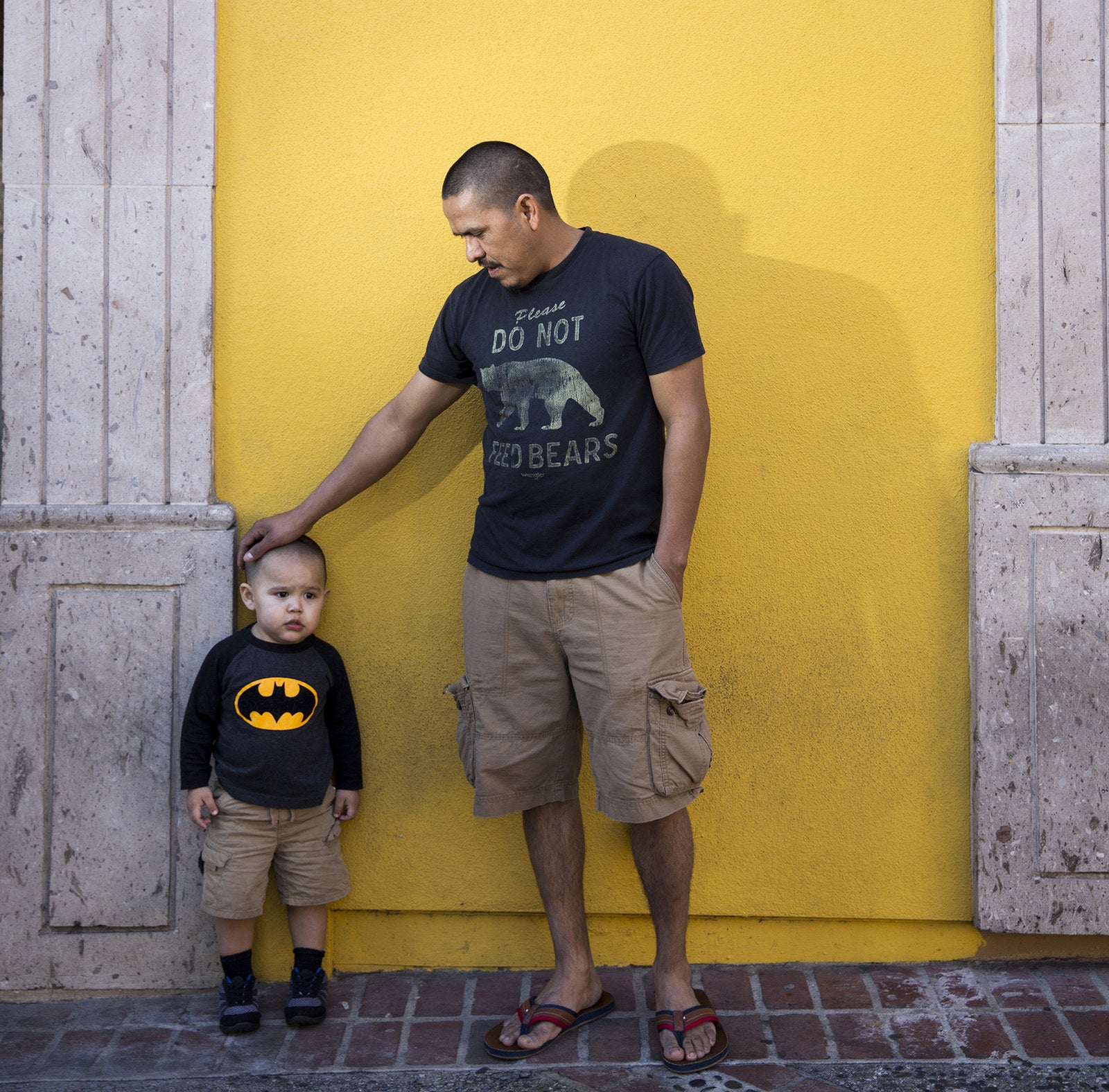 MacLean, the attorney at the National Day Laborer Organizing Network, learned of the raid on the suspected casita on Normandie Avenue in February, after local law students visited the Adelanto detention center and happened to speak to a woman named Isabel Mejia, who had also been picked up in the raid. MacLean was able to stop Mejia's deportation. Félix, meanwhile, was released on bond. MacLean began asking the LAPD for information about the operation. The police, MacLean said, confirmed the raid and acknowledged that it was part of a larger LAPD-ICE joint operation targeting casitas. The police initially told MacLean that they had no knowledge of the fact that several undocumented people had been transferred to ICE custody for deportation, nor could they say how frequently such transfers took place.
"We don't know how often this is happening," MacLean said. "But the fact that it could happen without LAPD knowing about it suggests that it is not totally atypical."
In April, a coalition of groups — including NDLON, MacLean's organization, along with the ACLU and several prominent national immigrant rights organizations — wrote a letter to LAPD Chief Beck expressing concern over the casitas raids and other joint operations with ICE. "These ICE-LAPD actions that involve collateral arrests for immigration enforcement purposes alone further terrorize the undocumented community in Los Angeles," the letter reads. "Without the establishment of appropriate limits on the use of such raids for immigration enforcement, these raids appear to conflict with the stated purpose of Special Order 40."
In the past, the letter notes, LAPD had "justified these actions on the ground that LAPD never technically held the individuals in custody." However, ICE records obtained by MacLean through a freedom of information request show that the raid on Normandie Avenue was carried out by a platoon of LAPD's Metropolitan Division, on the basis of a search warrant obtained by LAPD detectives.
That morning, Guillermo Félix assumed he had simply been caught up in a police sting. It wasn't until ICE agents took him to the detention center downtown that he realized he would be facing deportation.
"I felt like my world was crashing down," he said. "If it were just me, well, I'm an adult — I'll find some way to take care of myself in Mexico." But Félix has a family: a wife and four children, the youngest of whom was an infant at the time. "They depend on me, all of them," he said. "What are they going to do?"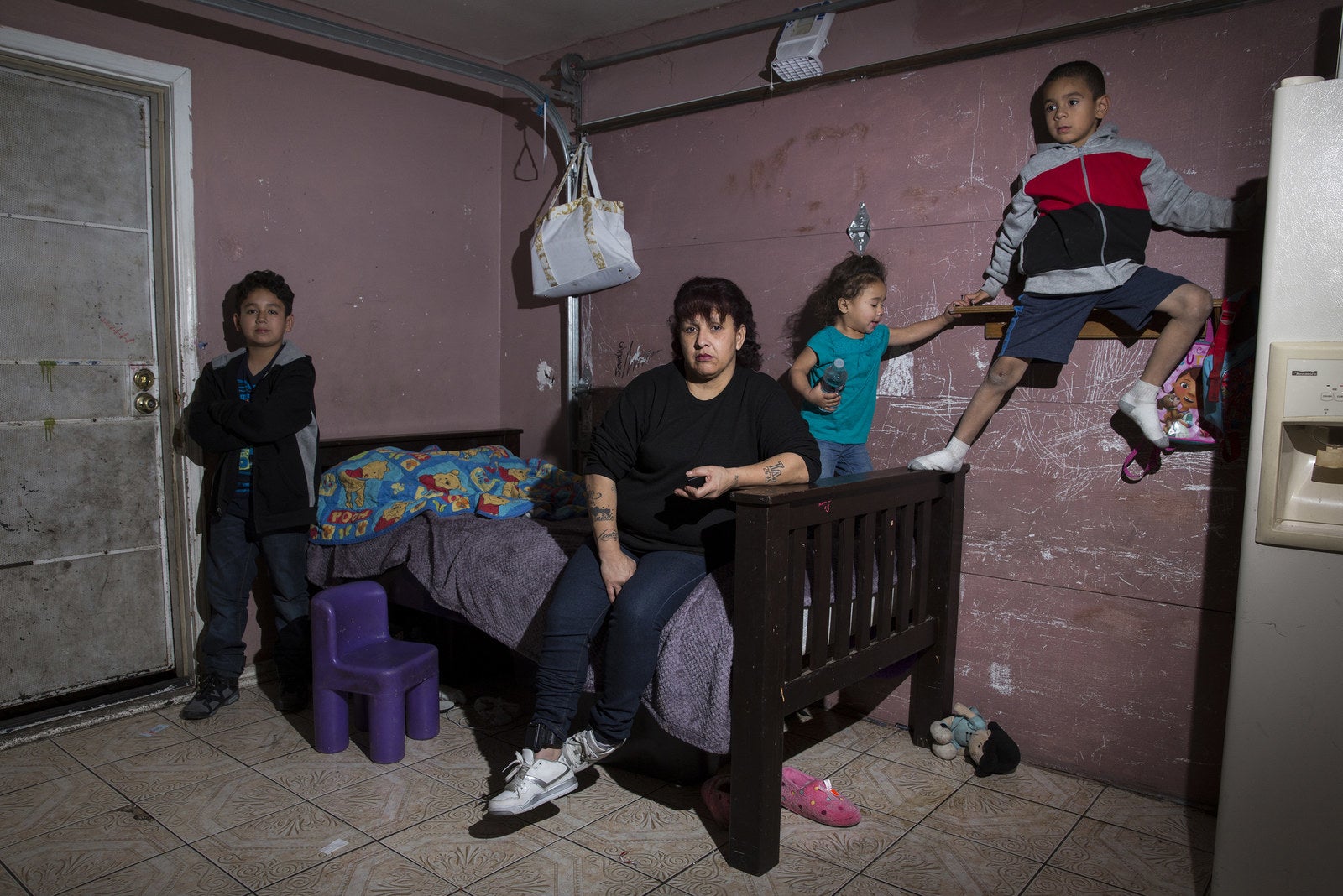 At 6:30 in the morning on Feb. 14, Xochitl Hernández went to meet a friend near East Hollywood in Los Angeles to help her find work. The friend lived in the back of a house that Hernández said was sometimes used as a gathering place for people in the neighborhood, some of whom she believes may have been in gangs. As Hernández waited for her friend in the living room, a group of LAPD officers came inside with a warrant for the arrest of two men wanted for robbery. The officers detained everyone present, including Hernández.

Months later, MacLean, the immigration lawyer, learned that two Homeland Security agents had been invited along by the LAPD officers executing the arrest warrant. This likely explains why, after Hernández arrived at the LAPD's Rampart station, she was questioned by ICE agents, then transferred, like Guillermo Félix, to the holding facility downtown and finally to the private detention center in Adelanto.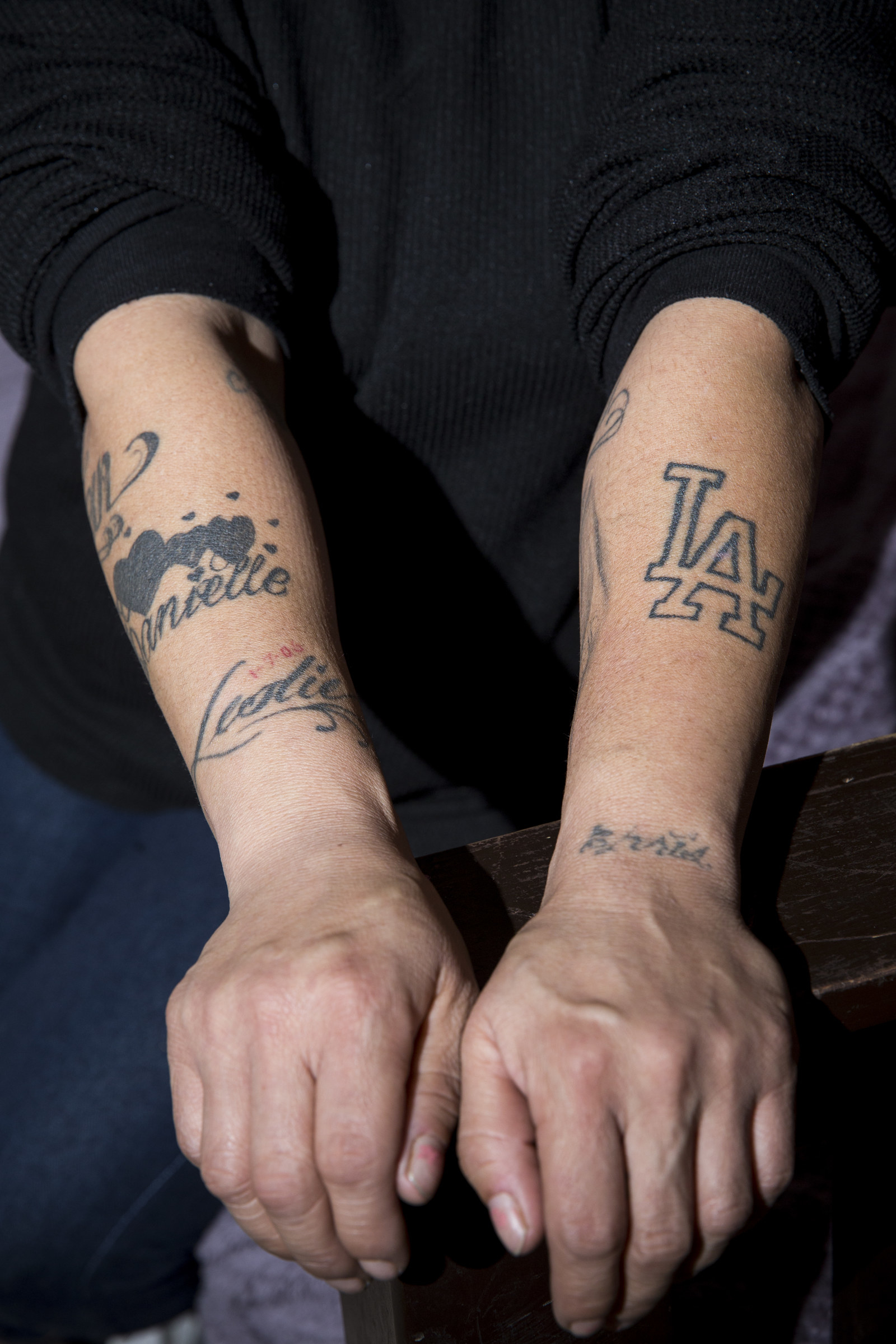 At her first immigration court hearing, which occurred via videoconference with a judge in LA, Hernández learned that, when the LAPD handed her over to ICE, they also described her as an affiliate of a local gang. Mark Austin, a gang enforcement officer with the LAPD's Rampart Division, testified at the hearing by telephone. He said that although he had not met Hernández before, he knew she lived in a neighborhood with high gang activity and had seen her speaking with known gang members; moreover, he said that he had once, during an attempted arrest of a different person, seen Hernández use a sweatshirt in her hand to pick up something from the ground that he believed may have been drugs or a gun.
During the hearing, Hernández tried to dispute the claims. But she didn't have a lawyer at the time — immigrants are not entitled to counsel when they face deportation, and the majority go through removal proceedings without representation. This made countering Austin's allegations difficult, Hernández said.
Hernández, who is 40 years old, raised her five children in the neighborhood where she was arrested. Over the years, some of their schoolmates became involved in gangs. "I know them, because they knew my kids since they were little," Hernández said. "But the fact that they're gang members doesn't make me a gang member, or make my kids gang members." During the court hearing, Austin suggested that Hernández's tattoos "could also" be an indication of her gang affiliation. Hernández told BuzzFeed News that most of her tattoos are the names and nicknames of her children and grandchildren.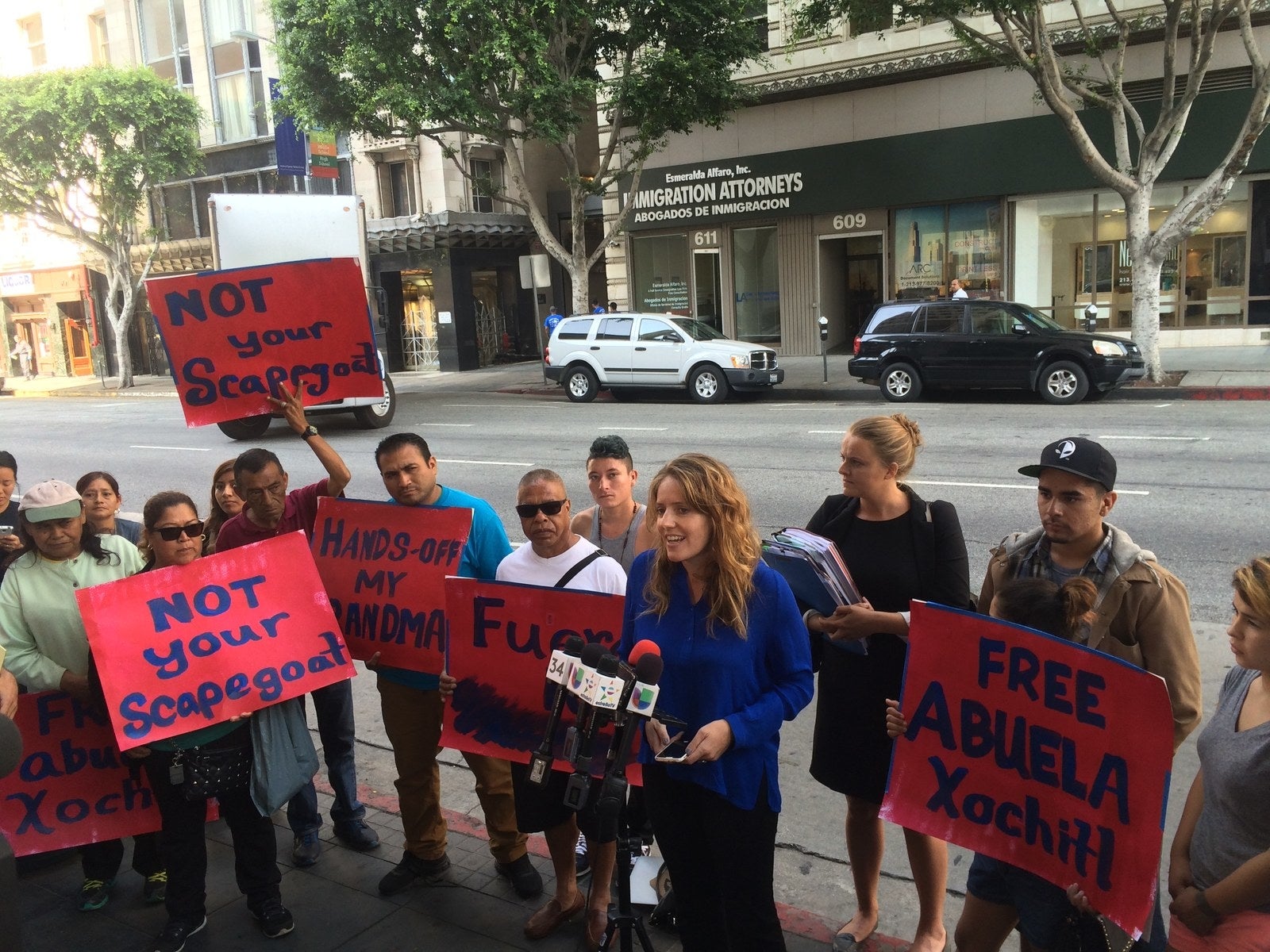 After the court hearing that included Austin's testimony, the immigration judge decided to keep Hernández in detention with a $60,000 bond, which her family could not afford. She remained incarcerated at Adelanto for six months. Hernández's lawyers pressured the LAPD for information on her arrest and Austin's testimony during her first hearing. Eventually, the police department provided a letter indicating that it did not have Hernández listed in any gang databases and did not suspect her of any gang-related (or other) crimes.
During Hernández's detention, MacLean's organization, NDLON, launched a publicity campaign around her case. In September, the immigration judge lowered Hernández's bond to $5,000; her family gathered enough donations to pay the bond and she was released. In October, NDLON filed a civil rights complaint with LAPD asserting that Hernández was arrested without probable cause and questioned solely to determine her immigration status.
"LAPD affirmed that it had no independent grounds to bring Ms. Hernández into custody. She was neither suspected of criminal activity nor charged," the complaint reads. "The LAPD's actions in connection with Ms. Hernández appear to demonstrate that the LAPD is not abiding by its own policies with regard to collaboration with federal immigration authorities."
While raising her kids in Los Angeles, Hernández told BuzzFeed News, she had friendly relationships with neighborhood beat cops, who regularly checked in with her and her family. Years ago, she reported her abusive husband to police, who treated her respectfully and never inquired about her immigration status.
Now, as she awaits her next hearing in immigration court with an electronic monitor strapped to her ankle, Hernández feels differently whenever she sees police in the street. "I'm scared now," she said. "I don't want anything to do with them."