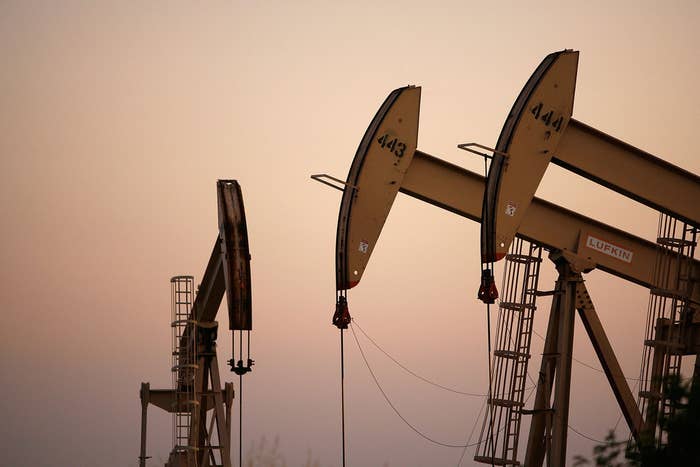 A federal immigration program designed to facilitate foreign investment in American companies has been marred by fraud, with business schemes taking advantage of lax oversight to get billions in cheap capital from wealthy foreigners eager for American citizenship.
The immigrant investor program, also known as the EB-5 visa, allows foreigners to invest at least $500,000 in American businesses, creating at least 10 jobs, in exchange for a temporary green card. Immigration lawyers and consultants say the program was relatively dormant until the 2008 financial crisis dried up conventional investment capital and, at the same time, several countries, especially in Asia, began reaching their limit on other types of visas. Since then, the program's popularity has risen, particularly among wealthy Chinese entrepreneurs who otherwise have very little hope of legally immigrating to the U.S. But that increasing popularity has also seen a rise in companies that try to profit by defrauding the program.
But the billions of dollars flowing into the country under the program are overseen by an agency that, according to many lawyers, consultants, and others in the EB-5 world, is ill-equipped for the task. That agency, U.S. Citizenship and Immigration Services (USCIS), is better known for processing visa applications than for assessing intricate business plans.
USCIS did not respond to repeated requests for comment and information on the EB-5 program. But a person with close knowledge of the program, who spoke to BuzzFeed News on condition of anonymity, said that USCIS is simply not equipped to smell out fraud.
"That shouldn't be USCIS's job," the person said. "USCIS is a benefits-processing agency. They're not investigators."
A report released in February by Congress's U.S.-China Economic and Security Review Commission agreed, singling out EB-5 as especially vulnerable to fraud and laying the blame in part on USCIS. "Given that USCIS is tasked primarily with customs and immigration matters, it is questionable whether this federal agency has the capability to properly oversee the economic dimension of the EB-5 application process at the local level," the report says.
This is what allowed Luca International Group, a California oil company, to fleece Chinese investors out of $8 million dollars, as the SEC charged this month. The investors thought their money was going toward oil rigs in Texas and Louisiana when in fact, the SEC charged, it was simply being used to prop up a huge Ponzi scheme and fund the lavish lifestyles of the company's owners. Luca also paid former president George W. Bush $200,000 to speak at a conference designed to encourage Chinese investors to put their money in American oil.
Luca denied the SEC's charges in a press release, and phone calls to several of the company's phone numbers went unanswered.
By the time the SEC began to suspect that Luca was a pyramid scheme, the company had already obtained approval from USCIS to solicit funds and netted $8 million from Chinese investors. The company trumpeted this approval on one of its websites, calling itself "USCIS approved" and boasting that it "can get you a green card with a $500,000 investment."
To get USCIS approval for projects and so-called regional centers — corporate middlemen set up to facilitate the investments — companies have to submit detailed business plans and documentation attesting to the financial health of the businesses involved. Often, as in Luca's case, both the regional centers and the projects themselves are set up by the same people. According to the SEC, Luca's entire operation was a pyramid targeting Chinese and Chinese-American investors, which evidently went unnoticed by USCIS.
USCIS publicly releases very little information about the projects it approves, and even people who make a living facilitating EB-5 investments say they are largely in the dark about the agency's due diligence process. "Really very little about the whole process is transparent, and so how somebody gets approved, and what criteria they use to approve them — nobody knows," said Michael Gibson, a financial consultant who specializes in EB-5. "It's a complete mystery." (Gibson, like many other EB-5 consultants, focuses on steering investors toward EB-5 projects that are more likely to succeed in securing them permanent green cards.)
Defenders of the program say that USCIS's review process has grown more rigorous in recent years, and that a certain degree of fraud is inevitable in any investment program. They also point to proposals in Congress to bolster the program, including by charging fees to regional centers to fund site visits to EB-5 projects to make sure the money is being used as intended.
Several people in the EB-5 industry interviewed by BuzzFeed News welcome these proposals, but many are also skeptical that they will fully resolve the program's structural flaws. Beyond USCIS's competency, Gibson, the financial advisor, said that most EB-5 listings do not have to be publicly registered, meaning they receive less scrutiny from the SEC than other securities. "So the doorway is open to people who want to misrepresent the safety of their projects, and that invites fraud," Gibson said. Neena Dutta, a New York immigration attorney specializing in EB-5, also said there is a common practice among lawyers of charging unethical "finder's fees" from projects seeking investors while also representing the investors themselves.
The result, according to industry insiders, is that the EB-5 program tends to attract people with less-than-honest intentions. As Dutta put it: "There are a lot of shady people in this world."