American Apparel Apologizes For Posting Photo Of Challenger Explosion
The company said the image was posted by an employee who "was born after the tragedy and was unaware of the event."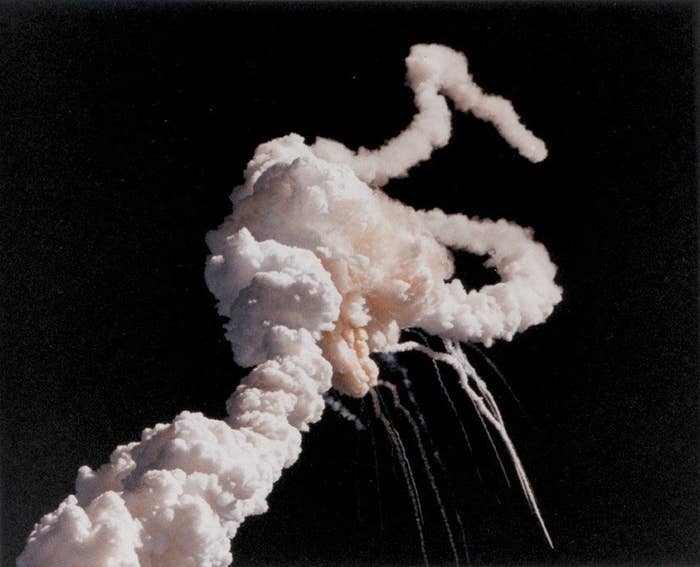 American Apparel issued an apology on Twitter for posting an image on Friday of the Space Shuttle Challenger explosion to Tumblr. The post was tagged "#clouds" and "#smoke," apparently by a social media employee who was unaware of the disaster.
The Challenger exploded shortly after takeoff on January 1986, killing all seven crew members. Millions watched the tragedy on live television, making it one of the most visually memorable disasters in American history.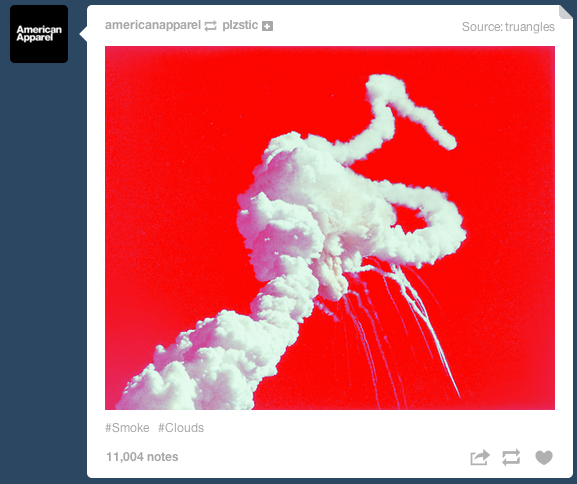 The image posted to the company's Tumblr (and later deleted) was an edited version of an iconic photo taken by NASA seconds after the explosion.
In its apology, American Apparel explained that the "international social media employee" who posted the photo was "born after the tragedy and was unaware of the event."
The social media goof comes at a difficult time for American Apparel. Less than a month ago, the company's controversial founder Dov Charney was ousted as chairman and CEO for "alleged misconduct," which may be related to a number of sexual harassment lawsuits that have been filed against him.
The company caused a similar social media controversy in 2012, when it was lambasted on Twitter for promoting a "Hurricane Sandy Sale" while the storm battered the Northeast.