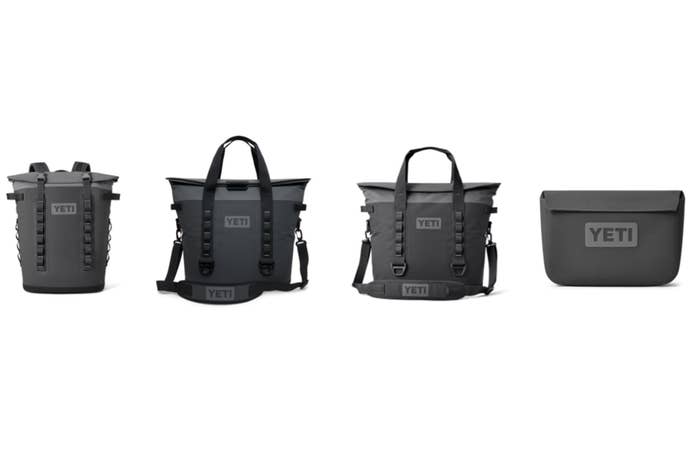 US consumer safety regulators said Thursday that people who purchased four types of products from the popular Yeti brand should immediately stop using them because of issues with the coolers' magnets and seek a refund.
The recall announced by the US Consumer Product Safety Commission affects about 1.5 million soft coolers sold by Yeti in the US and another 40,000 in Canada. (A Yeti spokesperson said another 400,000 units were unsold and were in the company's warehouses).
The four Yeti products being recalled are the Sidekick dry gear case, M20 soft backpack cooler, and M30 soft cooler — both versions 1.0 and 2.0.
Officials have warned that the products contain magnet-lined closures that fail, leading to magnets becoming detached. If two or more are accidentally swallowed, they could attach to each other or another metal object and become lodged in the digestive system. This could potentially cause the intestines to twist or become blocked, leading to infection, blood poisoning, and even death.
"Consumers should immediately stop using the recalled products and contact YETI to receive a full refund or replacement product," the CPSC advised.
The affected products have been sold since 2018 at Dick's Sporting Goods, Ace Hardware, Academy Sports + Outdoors, Yeti, and elsewhere, including Amazon.
The consumer safety agency has received almost 1,400 reports of the closures degrading or failing, but no one has reported ingesting any of the magnets.
Yeti has established a website with more information for affected customers to receive a replacement or a Yeti gift card.