Woman Who Alledgedly Tried To Abort Her Pregnancy With A Coat Hanger Pleads Not Guilty To Attempted Murder
Hospital staff managed to save the baby, but the boy will suffer from a number of medical issues, according to police.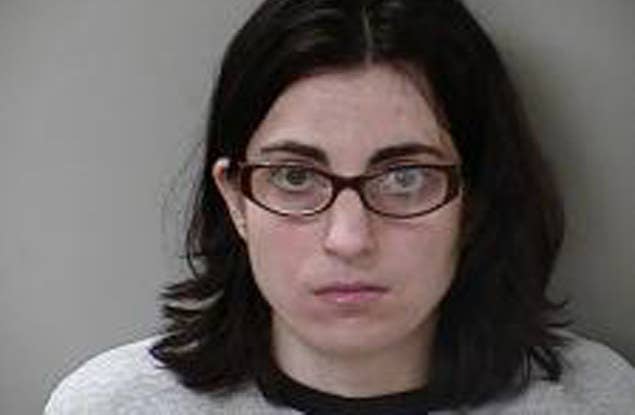 A Tennessee woman pleaded not guilty Wednesday to attempted first-degree murder after she allegedly tried to perform an abortion on herself using a coat hangar.
Anna Yocca, 31, who was about six months pregnant at the time of the incident, was arrested on Dec. 9 in Murfreesboro after police began investigating the case in September.
Yocca appeared in court by video monitor from the Rutherford County Jail where she is being held in lieu of $200,000 bond.
The "investigation showed that Anna Yocca went to her upstairs bathroom and filled the tub with warm water ... took a coat hanger and attempted to self-abort her pregnancy," a detective wrote in a police report provided to BuzzFeed News by the Murfreesboro Post, which first reported the story. "[She] became alarmed because of all the blood."

Yocca's boyfriend then took her to a hospital in Nashville, the report said, where staff managed to save the 1.5-pound baby boy.
However, medical workers told police the boy's "quality of life will be forever harmed," according to the report.
"'Baby Yocca' will need a medical foster, stay on oxygen, and daily meds," the police report said. "There are medical issues with lungs, eyes, and heart from the damage caused by Anna Yocca and the coat hanger."
Medical workers also told police the baby will suffer from further "medical issues" as he ages.
"The whole time she was concerned for her health, her safety and never gave any attention to the health and safety to the unborn child," Sgt. Kyle Evans told WTVF. "Those injuries will affect this child for the rest of his life — all caused at the hands of his own mother."

Staff at the hospital said Yocca made "disturbing statements" about the baby and wanting to terminate her pregnancy, according to police.
After a grand jury indicted Yocca in December, she was arrested and taken to Rutherford County Jail.
Yocca and her boyfriend did not immediately respond to a request for comment.
According to the Guttmacher Institute, a sexual and reproductive health research group, Tennessee had 14 abortion providers in the state in 2011, including nine clinics. The group also found that 63% of women live in counties in Tennessee that have no abortion clinic. Under state law, a woman must receive state-directed, in-person counseling and wait 48 hours before an abortion is provided.