Dressed in white and clutching her bouquet, bride Nadia al-Alami stood next to her new husband, Ashraf Mohamed al-Akhras, and their beaming fathers during their wedding reception at the Radisson SAS hotel in central Amman, Jordan, on Nov. 9, 2005.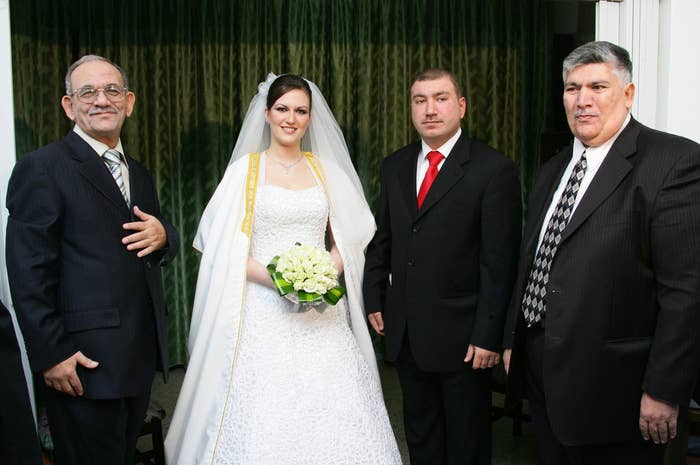 Moments later, a bomb turned the celebration into chaos, as the Radisson became one of three luxury hotels in Jordan's capital to come under attack. Amid the carnage, both the bride and groom lost their fathers.
Four days after Nadia and Ashraf had posed proudly for photos in the Radisson ballroom, Bill and Hillary Clinton toured the scene of devastation.
"This horrible, destructive, evil act should be condemned by all people, everywhere," then-Senator Hillary Clinton said in the ballroom of the Radisson. "At the moments when all people should be respectful, these people have no respect for anyone or anything. They believe in death and nihilism."
Several days after the attacks, as victims were still recuperating in the hospital, Jordanian police announced they had captured an Iraqi woman who was involved in the bombings.
Looking nervous as she appeared in a taped confession, Sajida al-Rishawi spoke of how she and her husband were part of the terror cell that attacked the hotels. Both were wearing explosive vests when they entered the Radisson ballroom.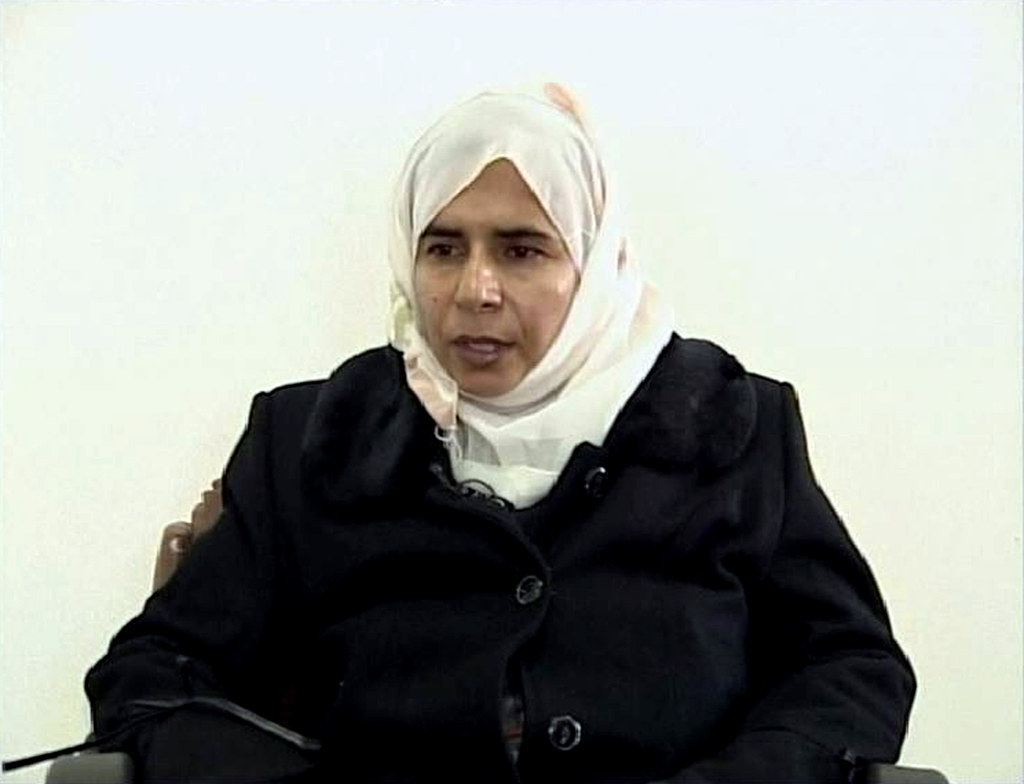 "We went into the hotel," she said. "[My husband] took a corner and I took another. There was a wedding in the hotel. There were women and children."
"My husband executed the attack. I tried to detonate and it failed."
"People began to run, and I ran out with them," she said.
Police even paraded her before the cameras in the explosive device that had failed to detonate. Al-Rishawi had been unable to detonate her vest because she had accidentally left one crucial trigger element in her car, the New York Times reported at the time.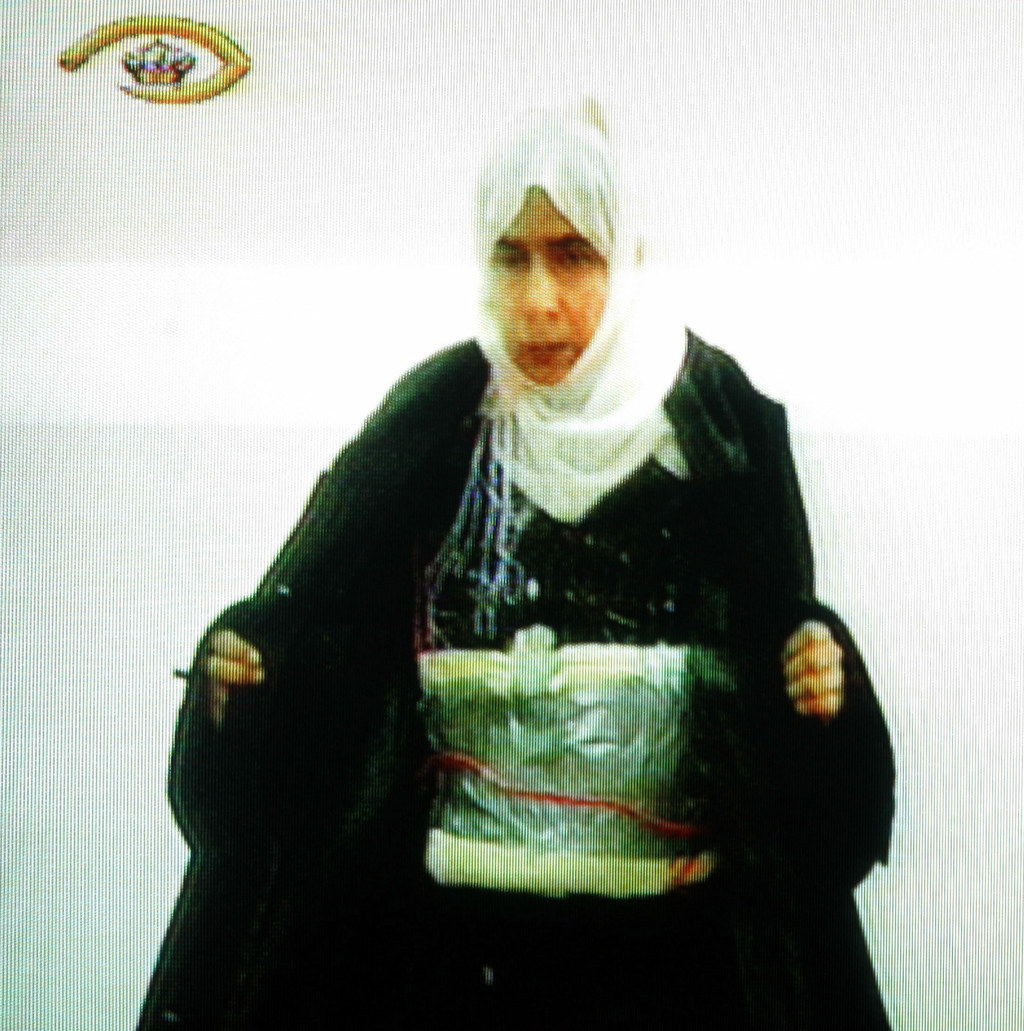 Al-Rishawi was sentenced to be hanged for her role in the attacks, but soon after, Jordan introduced a moratorium on the death penalty. It was lifted in December 2013, which may help to explain why her name has suddenly resurfaced after eight years in prison, out of the public eye.
In an unverified video apparently released by ISIS on Sunday, Japanese hostage Kenji Goto was shown holding a picture of the purported dead body of fellow hostage Haruna Yukawa. In an audio recording over the top of the image, a man purported to be Goto announced his captors were no longer seeking a ransom for his release, but a prisoner swap.
"Their demand is easier," the man in the video says. "They are being fair. They no longer want money. So you don't need to worry about funding terrorists. They are just demanding the release of their imprisoned sister, Sajida al-Rishawi."
ISIS also said it would spare the life of Jordanian pilot Lt. Muath al-Kaseasbeh, who was captured in December after his jet crashed in Syria, if al-Rishawi was freed.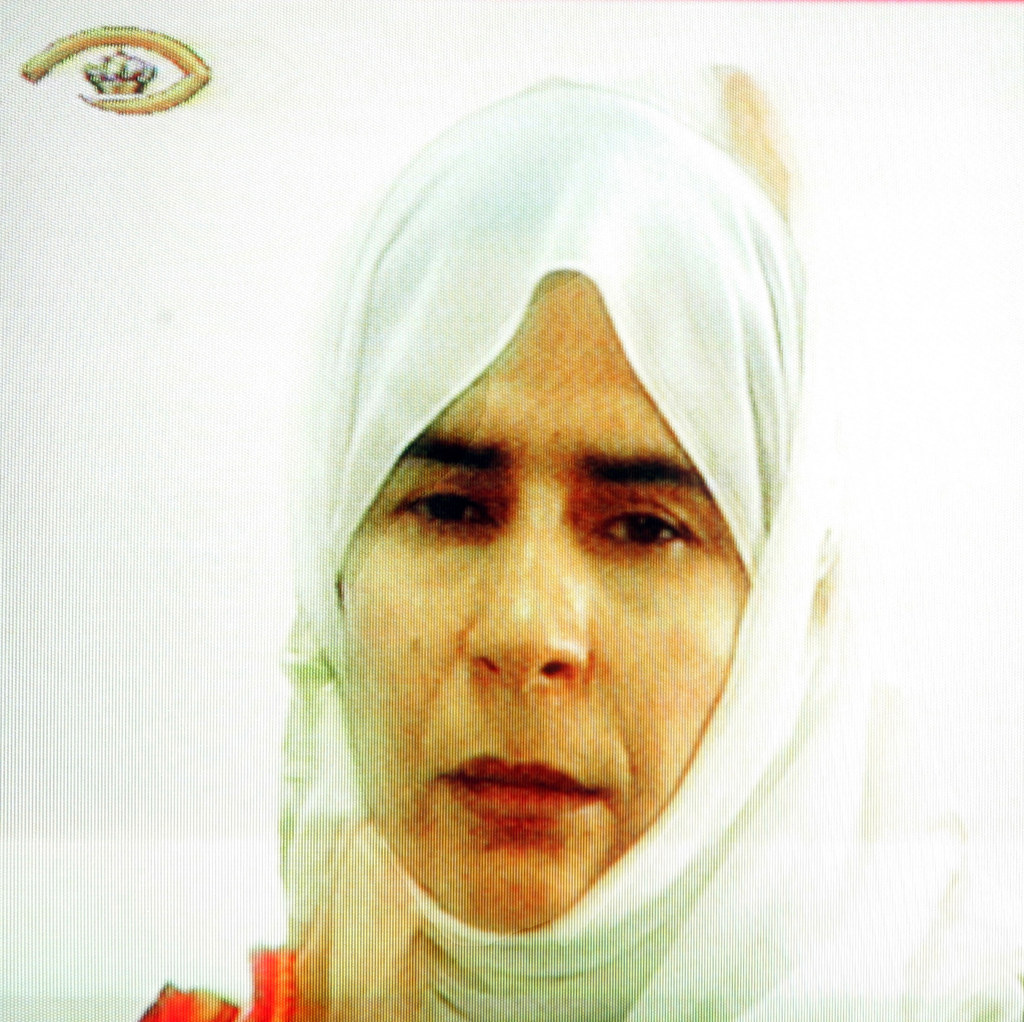 At the time of the hotel attacks, Jordanian authorities linked the bombers to al-Qaeda in Iraq, an offshoot of the main terrorist group that emerged in the chaos of Iraq's sectarian conflict.
Al-Qaeda in Iraq was led by a Jordanian man, Abu Musab al-Zarqawi, who was killed in a U.S. airstrike in June 2006. After the hotel bombings, Jordan's then-deputy prime minister, Marwan Muasher, stated that al-Rishawi was known to be the sister to a top lieutenant of al-Zarqawi.
"There's a link back to this woman," retired Lt. Col. James Reese, a former U.S. Delta Force commander, told CNN. "This is just another way to help [ISIS] bring these people back and help with their propaganda."
Despite al-Qaeda infamously splitting from ISIS last year due to the latter group's specific brand of barbarism, ISIS leader Abu Bakr al-Baghdadi is also said to have links to al-Rishawi, having served as a lieutenant for al-Qaeda in Iraq under al-Zarqawi's command, and later as its leader, before forming his own militant group, CNN reported.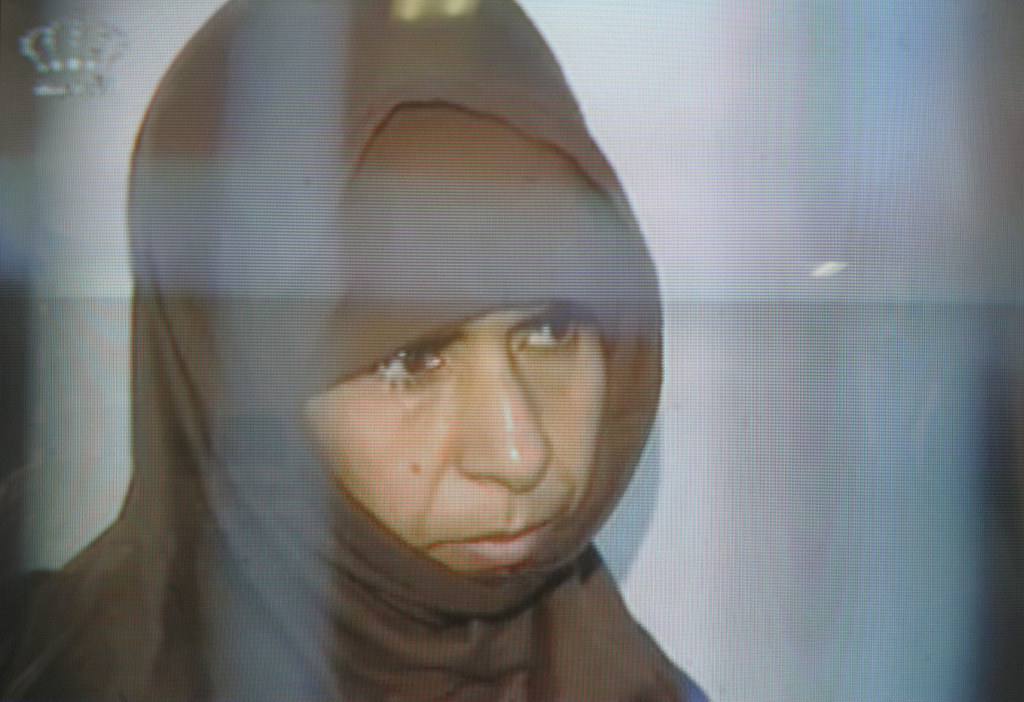 The video of Goto that emerged over the weekend differed greatly from previous ISIS videos: The video was a still image with sound played over, rather than the typical slick video production the group has become associated with; Yukawa's apparent execution wasn't shown but was instead depicted in a blurry photo; a hostage himself appeared to be issuing demands; and the group had suddenly abandoned its ransom plans in favor of a prisoner swap.
It wasn't, though, the first time ISIS demanded the release of a convicted terrorist, even a female one. Before it executed American hostages James Foley and Steven Sotloff, the group had indicated it was willing to trade the prisoners for the release of "Muslim prisoners," including Aafia Siddiqui. "Lady al-Qaeda," as Siddiqui has been dubbed, is serving an 86-year prison sentence in Texas after being convicted in 2010 of plotting to kill Americans.
ISIS's willingness to engage in prisoner transfers harkens back to its original links to al-Qaeda in Iraq and that group's slain commander, al-Zarqawi, according to Aymenn Jawad al-Tamimi, a specialist on Islamist terror groups and a fellow for the Philadelphia-based Middle East Forum. Such demands for release were common for that group, al-Tamimi told BuzzFeed News.
Moreover, al-Tamimi believes the al-Rishawi prisoner exchange would be an important symbolic moment for ISIS.
"It would be something unprecedented for ISIS in its dealings with the international order, rather than a mere ransom for release which has been common practice among armed groups," he said. In ISIS' quest to be regarded as a veritable state, "the idea of mutual enemy states exchanging prisoners would serve as an appropriate marker in its bid to assert statehood status," al-Tamimi said.
Should al-Rishawi be released, which Jordan has indicated it is prepared to do, al-Tamimi believes it is unlikely she will serve a major role in ISIS. "The worst that could happen is that she becomes an active rank-and-file member or perhaps even a suicide bomber," he said.