At Least Two Killed As Bomb Targets Ukrainian Revolution Parade
Footage from the scene shows people scrambling to run away from the explosion in Kharkiv, Ukraine's second largest city.
A march in Ukraine's second largest city, Kharkiv, ended in bloodshed Sunday as a bomb blast tore through a crowd of people waving flags, killing at least two.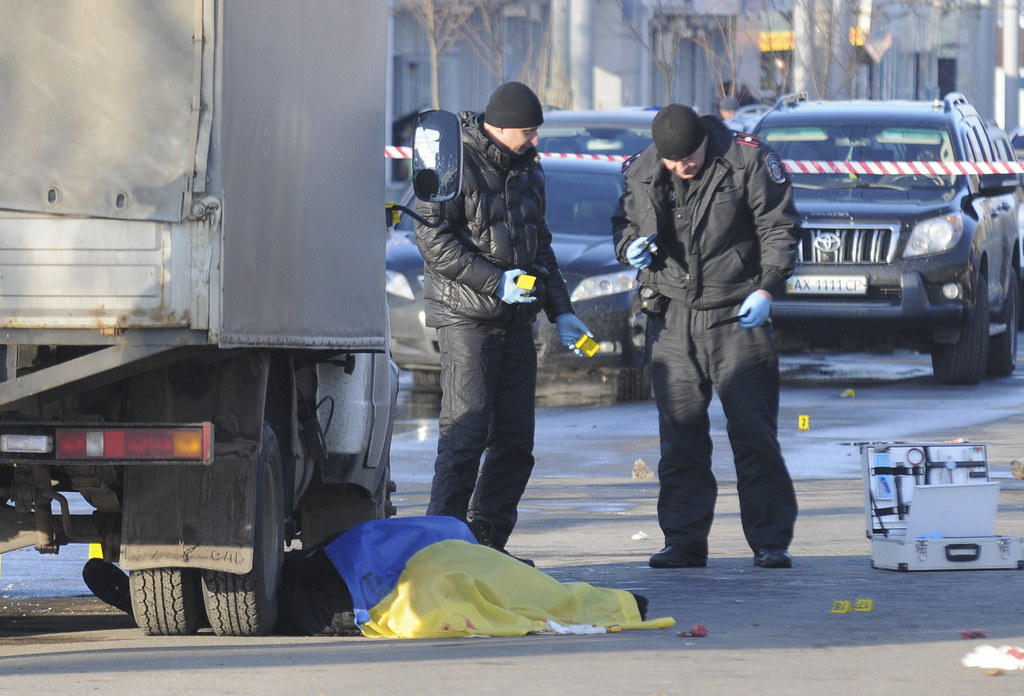 The attack came as people marched through a street to mark one year since former president Viktor Yanukovych was toppled from power, sparking a bloody civil war in the country in which Russian-backed rebels have claimed autonomy over swathes of Ukraine's east.
Among those killed was a police officer, according to Ukraine's interior ministry, while more than 10 other people were injured.
Officials said the explosive device may have been thrown from a car.
Government figures say four people have already been detained over the attack, according to the BBC.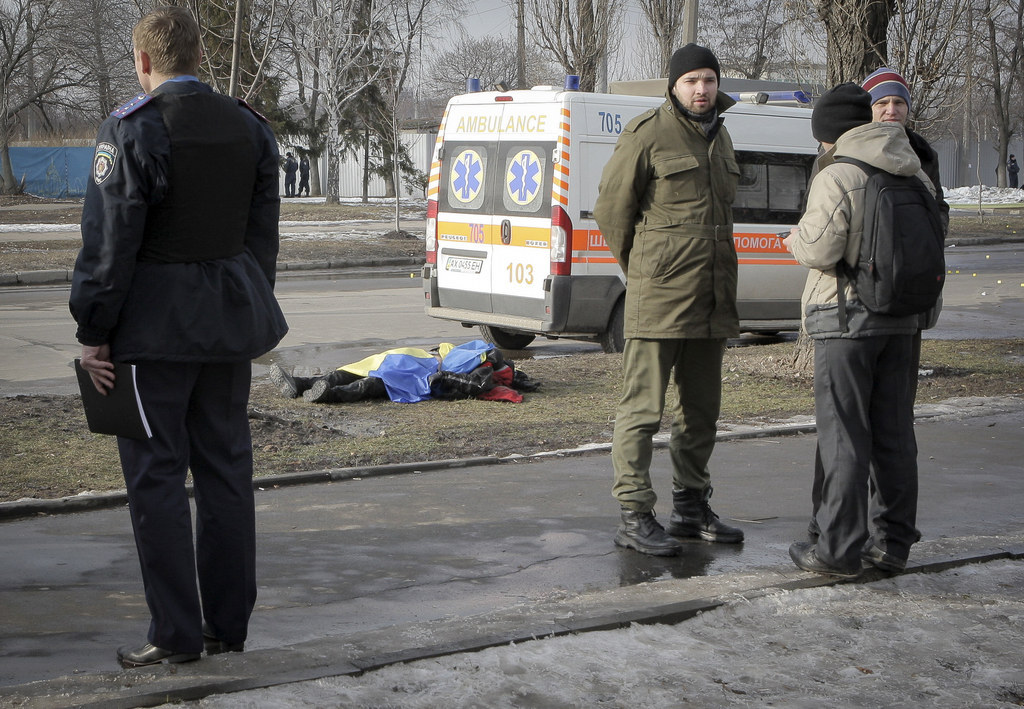 Activists say the march continued elsewhere in the city after the blast.