1.
The Media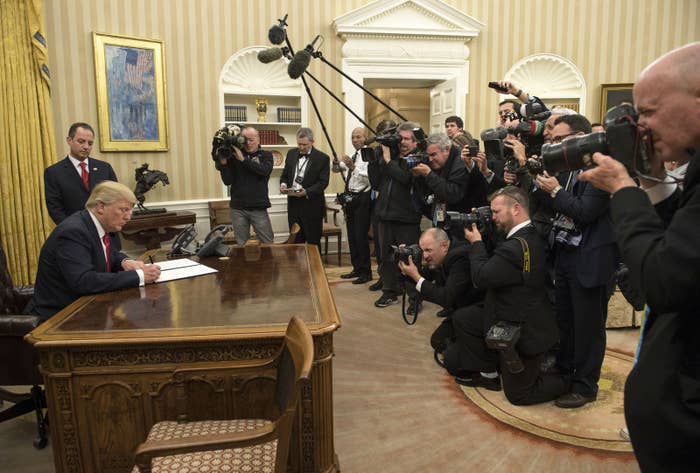 President Trump frequently — and famously — rails against any critical media coverage of his administration by denouncing it as "fake news."
In 2017, he has tweeted that the media is lying about infighting in his administration, problems with the Republican healthcare bill, the size of his rally crowds, declining levels of public support, his relationship with intelligence agencies, and an angry phone call with the Australian prime minister, among other things.
He has listed CNN, NBC, ABC, CBS, and the New York Times, as among the outlets he considers to be "fake news" and "failing" media. (He has also called BuzzFeed a "failing pile of garbage.")
"The press honestly is out of control," Trump said at a White House news conference last month. "The level of dishonesty is out of control."
2.
The Courts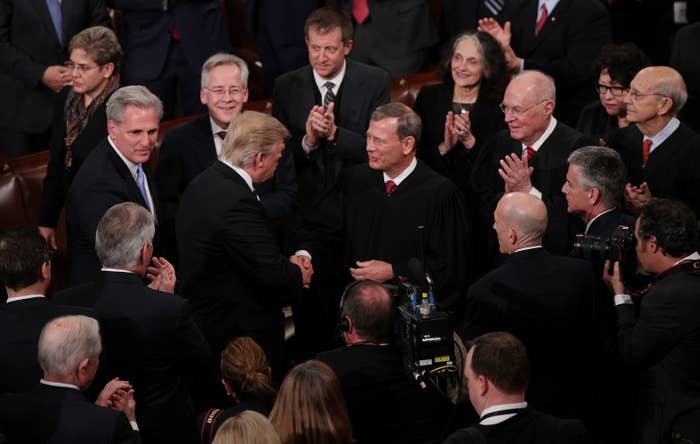 After his first travel ban was blocked in federal court in early February, the president attacked the Washington state judge whose ruled against his administration.
"The opinion of this so-called judge, which essentially takes law-enforcement away from our country, is ridiculous and will be overturned!" he tweeted on Feb. 4.
He implied US District Court Judge James Robart, who was appointed under President George W. Bush, had overstepped his authority and endangered the nation as a result of his decision: "What is our country coming to when a judge can halt a Homeland Security travel ban and anyone, even with bad intentions, can come into U.S.?" he tweeted.
The attack came after Trump in 2016 said a US-born judge of Mexican heritage should not be able to hear a case against him because he had a "conflict of interest" due to his proposal to build a border wall.
Trump's own pick for the Supreme Court, Judge Neil Gorsuch, has said the president's attacks on the judiciary are "disheartening" and "demoralizing."
3.
Intelligence Agencies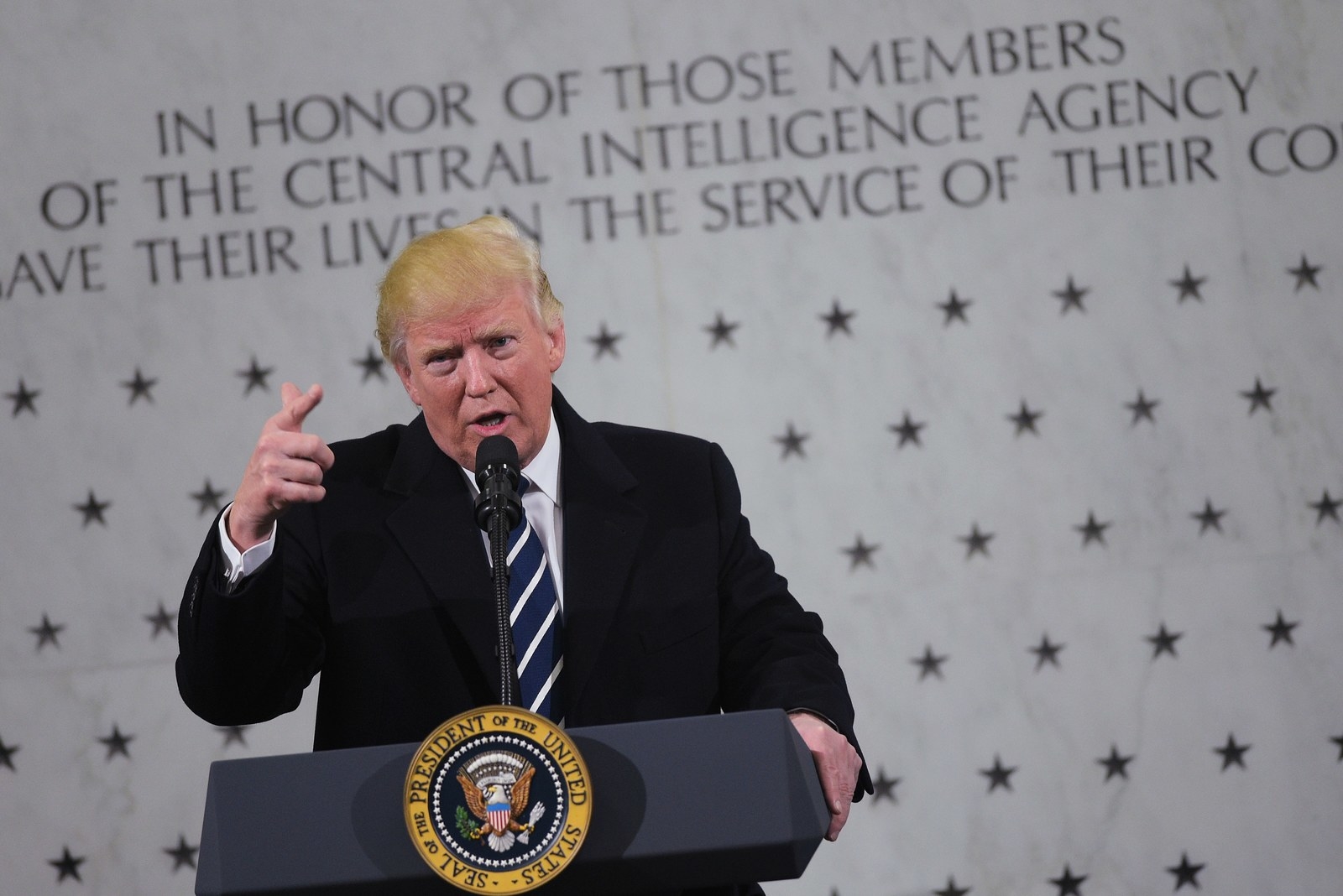 The president has said stories alleging Russian support for his election campaign are being fed to reporters by the intelligence community.
"Information is being illegally given to the failing @nytimes & @washingtonpost by the intelligence community (NSA and FBI?). Just like Russia," he tweeted on Feb. 15.
After news emerged in January of an unverified dossier on Trump's ties to Russia, the president compared US intelligence agencies to Nazi Germany.
"I think it was disgraceful — disgraceful that the intelligence agencies allowed any information that turned out to be so false and fake out," he said of the dossier on Jan. 12. "I think it's a disgrace, and I say that — and I say that, and that's something that Nazi Germany would have done and did do."
He has also assailed the FBI for alleged leaks to the press, accusing them of endangering US security. "The FBI is totally unable to stop the national security 'leakers' that have permeated our government for a long time," he tweeted on Feb. 24. "They can't even...find the leakers within the FBI itself. Classified information is being given to media that could have a devastating effect on U.S. FIND NOW."
4.
The Bureau of Labor Statistics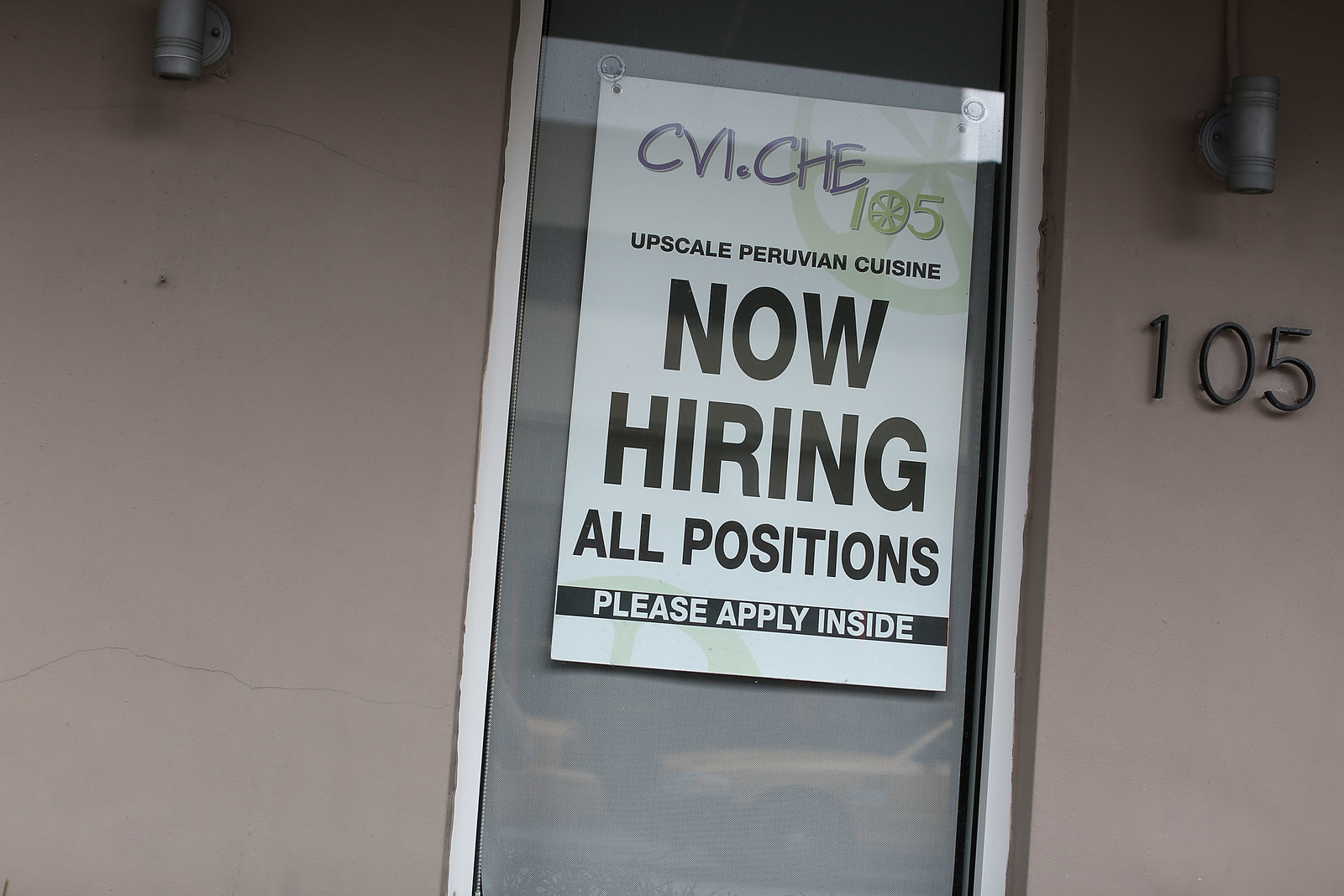 During the presidential campaign, Trump frequently accused independent Labor Department officials of faking the national unemployment rate.
"The 5% figure is one of the biggest hoaxes in modern American politics," he said in August, falsely claiming the real rate was as high as 42%.
But after the Bureau of Labor Statistics released new figures last week showing a February unemployment rate of 4.7%, the White House was quick to champion the news.
"Yeah, I talked to the president prior to this," press secretary Sean Spicer told journalists last week of the new approach to the bureau, "and he said to quote him very clearly, 'They may have been phony in the past, but it is very real now.'"
On Sunday, however, Trump budget director accused the Obama administration of "manipulating" the data in the past. "We've thought for a long time, I did, that the Obama administration was manipulating the numbers, in terms of the number of people in the workforce, to make the unemployment rate — that percentage rate — look smaller than it actually was," Mick Mulvaney told CNN.
5.
The Congressional Budget Office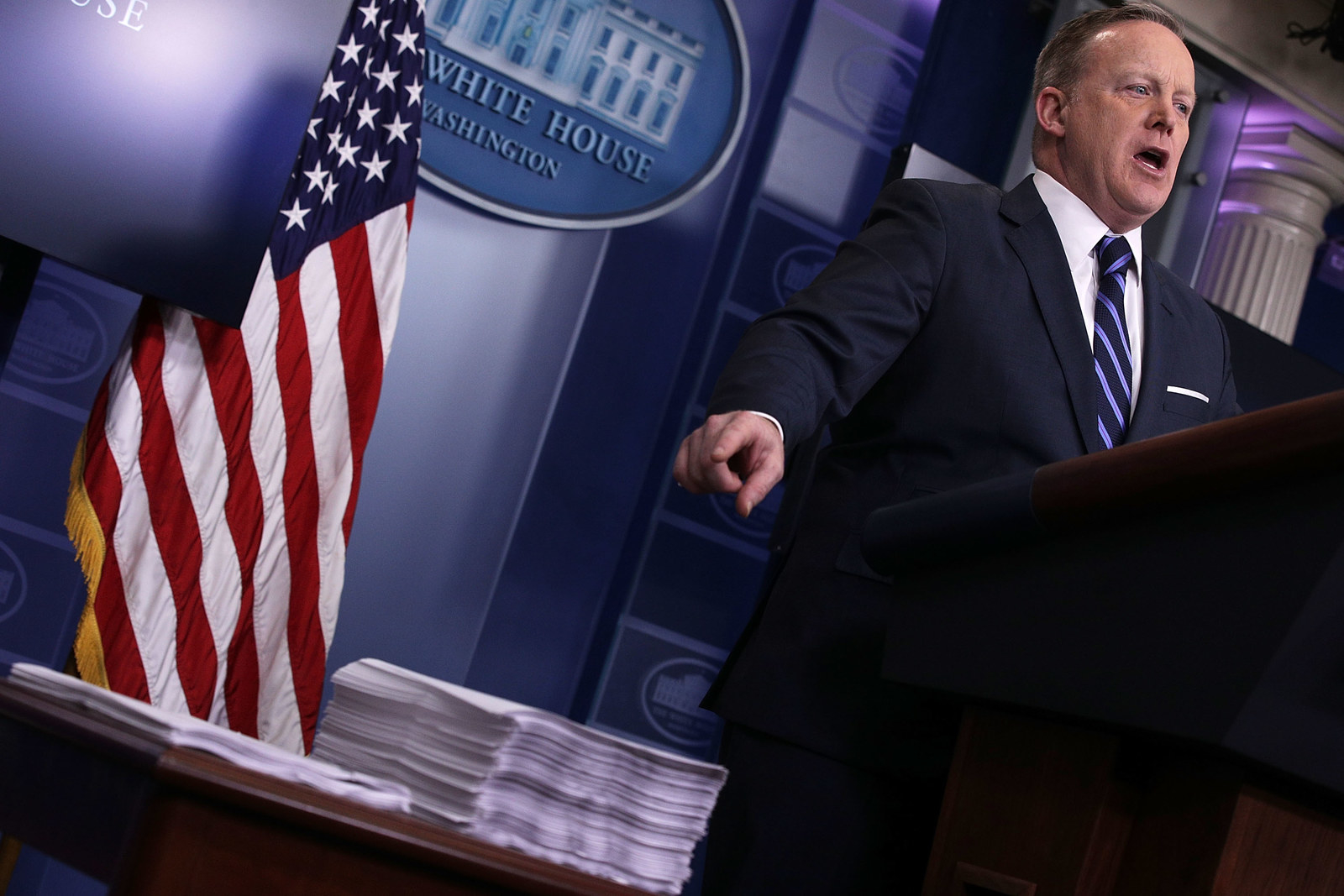 A report from the non-partisan Congressional Budget Office on Monday said the Republican health care plan would result in 14 million fewer people with insurance by next year and 24 million by 2026 compared to Obamacare.
But the White House swiftly rejected the report's findings.
"We disagree strenuously with the report," said Health and Human Services Secretary Tom Price.
With regard to the figure of 14 million people, the secretary said, "It's virtually impossible to have that number occur."
"It's just not believable, is what we would suggest," he said.
Press secretary Sean Spicer continued the attack on Tuesday: "The CBO estimates are consistently wrong," he said, arguing the estimate did not fully consider the bill's "three-prong plan."
"The Congressional Budget Office is there to measure the potential impact of programs on the federal budget. Its attempts to estimate coverage has been historically faulty," he said.
6.
US Elections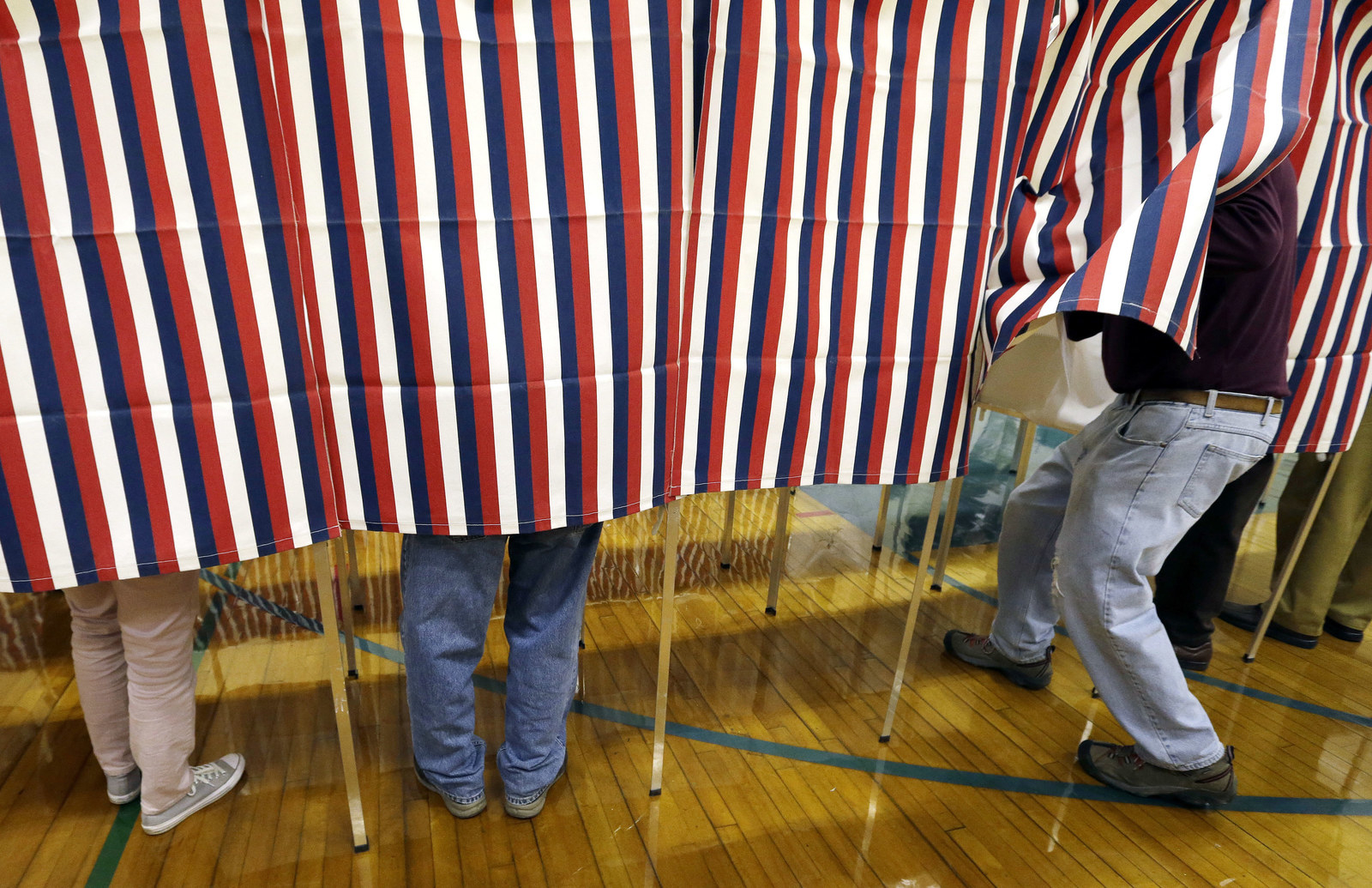 While presenting zero evidence, the president has claimed millions of people voted illegally in the 2016 election, costing him the popular vote to Democratic rival Hillary Clinton. He also claimed thousands of people were "bussed in" to New Hampshire to vote for Clinton, costing him the state, and said there was "serious voter fraud" in Virginia and California. The claims have been repeatedly debunked.
Still, Trump has vowed to launch an investigation into "voter fraud" — after an election in which nearly 140 million people cast ballots officials have only found less than 100 suspected instances of illegal voting. Election officials in 49 states told the New York Times there were no indications of widespread fraud. (Kansas officials did not respond).
One member of the Federal Election Commission has since called on Trump to present evidence for his claims. "I am acutely aware that our democracy rests on the faith of the American people in the integrity of their elections," Commissioner Ellen L. Weintraub said. "The President has issued an extraordinarily serious and specific charge. Allegations of this magnitude cannot be ignored."
Trump has not responded.
7.
Scientists
Before he ran for president, Trump accused researchers of fabricating data and relying on faulty science to spread a climate change "hoax" on behalf of China.
"This very expensive GLOBAL WARMING bullshit has got to stop. Our planet is freezing, record low temps,and our [global warming] scientists are stuck in ice," he wrote in Jan. 2014.
Prior to his election, environmental activists at the Sierra Club said Trump would be the only world leader to "deny the science and dangers of climate change."
As president, Trump has appointed a climate skeptic, Scott Pruitt, to lead the Environmental Protection Agency, who has since hired other climate deniers. Pruitt last week defied decades of scientific research by saying human-made carbon dioxide was not the main contributor to climate change.
Scientists and researchers at the US Department of Agriculture were also ordered in January to stop releasing documents to the public, although the ban was later lifted due to public outcry.
Trump also energized the anti-vaccination movement after meeting with Robert F. Kennedy Jr., a leading vaccine critic, at Trump Tower in January. Kennedy said Trump asked him to chair a commission into the safety of vaccines — one of the 20th century's greatest medical achievements — but officials later said they were still considering the idea.
"Healthy young child goes to doctor, gets pumped with massive shot of many vaccines, doesn't feel good and changes - AUTISM. Many such cases!" Trump tweeted in 2014, falsely linking vaccine use to autism — something rejected by the Centers for Disease Control and major scientific and medical organizations worldwide.
Scientists have held rallies to oppose the new president.