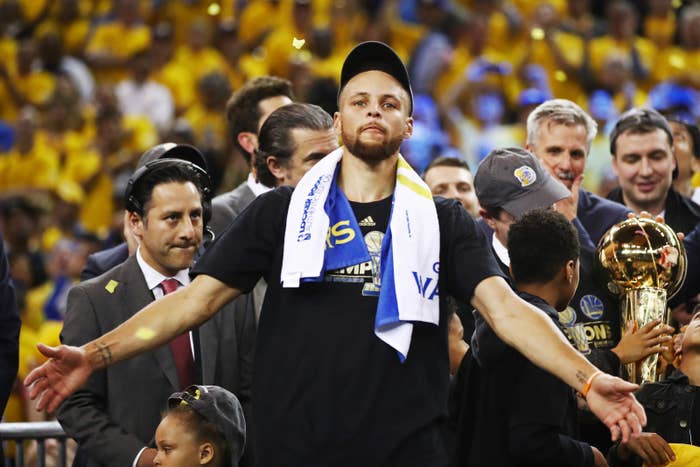 A day after Steph Curry said he was opposed to the Golden State Warriors visiting the White House — a traditional trip made by championship teams in major league sports — President Donald Trump announced via Twitter early Saturday that he was withdrawing the invitation.
Curry told reporters Friday that he was not in favor of visiting the White House, even though, according to Bleacher Report, the team had yet to receive a formal invitation.
"I don't want to go," said Curry.
"By acting and not going, hopefully that will inspire some change when it comes to what we tolerate in this country and what is accepted and what we turn a blind eye to," he said.

Curry cautioned, however, he was not speaking for the entire team. Warriors Coach Steve Kerr had said the team would discuss the trip together and take a vote.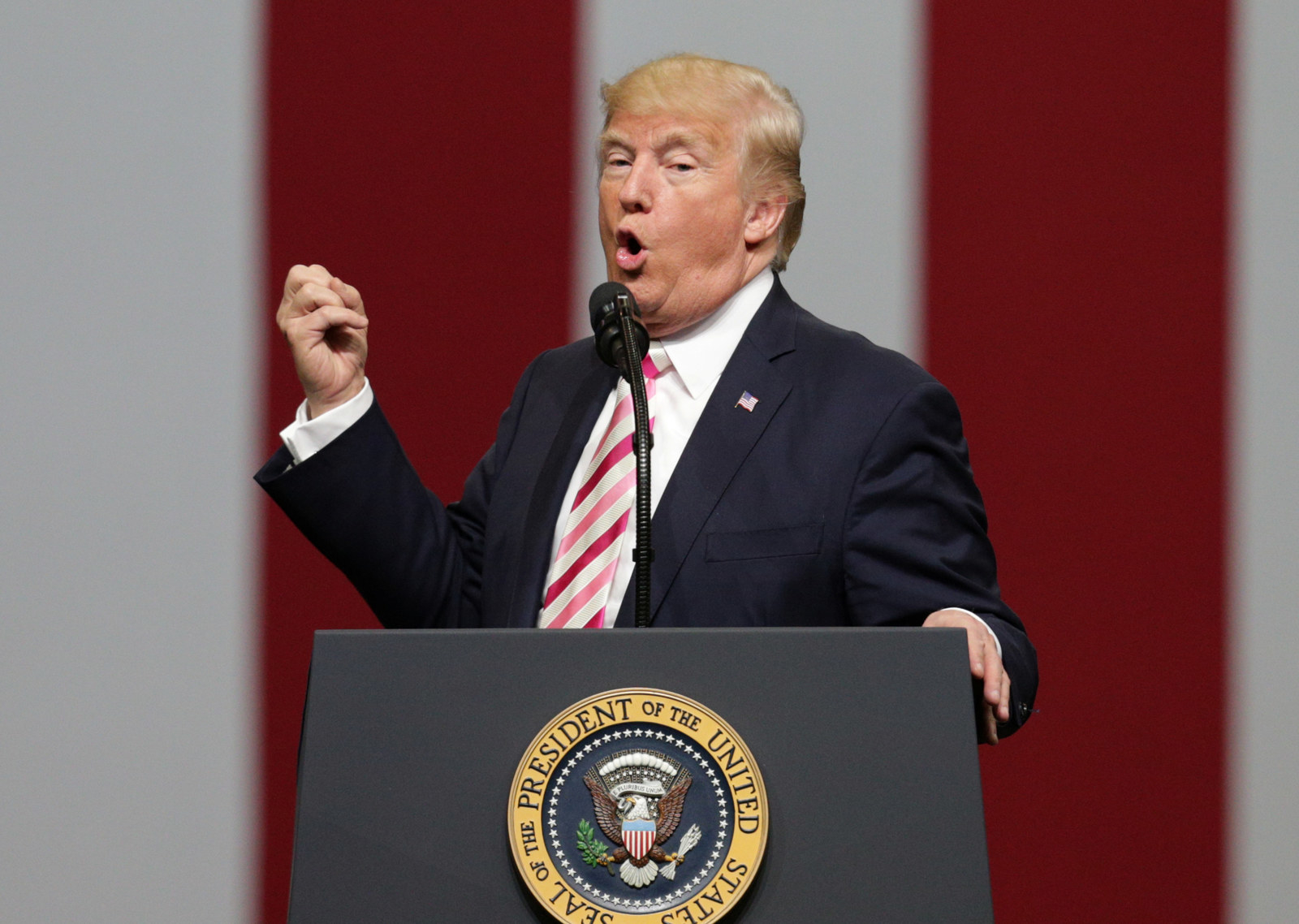 But on Saturday morning, the president himself tweeted he was withdrawing the invitation.
"Going to the White House is considered a great honor for a championship team. Stephen Curry is hesitating, therefore invitation is withdrawn!"
It was not clear whether Trump was withdrawing the invitation to the entire Golden State Warriors or just Curry. The White House did not immediately respond to a request for comment.
But on Saturday afternoon, the Warriors said in a statement that President Trump "made it clear" the team is no longer invited to the White House.

"While we intended to meet as a team at the first opportunity we had this morning to collaboratively discuss a potential visit to the White House, we accept that President Trump has made it clear that we are not invited," the team said.
"We believe there is nothing more American than our citizens having the right to express themselves freely on matters important to them," it added.
Instead of visiting the White House, the team will use their trip to Washington, DC, in February to "celebrate equality, diversity and inclusion."
Curry spoke to reporters Saturday, saying he woke up surprised to be at the center of Trump's comments.
"I don't know why he feels the need to target certain individuals rather than orders. I have an idea why," Curry told reporters in a press conference. "It's just kind of beneath, I think, the leader of a country to go that route. It's not what leaders do."
He said Trump's reaction had only cemented his decision even further, and encouraged other players to speak up.
"I played golf with President Obama, but I'm sure I won't get a tee time invite in this regime," he said. "I don't want to be applauded on my accomplishments on the court when the guy that would be doing the pat on the back, I don't think, respects the majority of Americans in this country."
NBA commissioner Adam Silver said he was disappointed the team would no longer visit the White House, but added he was proud of players who "speak out on critically important issues."

Other basketball players and figures spoke out on the issue. LeBron James of the Cleveland Cavaliers called Trump a "bum" and said visiting the White House "was a great honor until you showed up!"

The head of the NBA Players' Association, Chris Paul of the Houston Rockets, also mocked the president for his comments.
"With everything that's going on in our country, why are YOU focused on who's kneeling and visiting the White House??? #StayInYoLane," he tweeted. "And I doubt he's man enough to call any of those players a son of a bitch to their face."
Retired Lakers player Kobe Bryant also said Trump's words inspired "hatred."
Former player, and now president of basketball operations for the Los Angeles Earvin 'Magic' Johnson also spoke out in support of Curry and the team.
Trump's tweet came the morning after he used a rambling address at an Alabama rally to attack NFL players who protest during the national anthem, calling them "sons of bitches."
"Wouldn't you love to see one of these NFL owners," said the president, "when somebody disrespects our flag, to say, 'Get that son of a bitch off the field right now, out. He's fired. He's fired!'"
On Saturday, the University of North Carolina's 2017 championship team announced they too would not be visiting the White House despite an invitation to attend, The Charlotte Observer reported.
Steve Kirschner, spokesman for the team, told BuzzFeed News the decision, however, was because the team and the White House could not agree on a date.
"We couldn't find a date that worked for both parties," he said, adding that the players were "fine with going."

This is not the first time Trump has acted preemptively in the face of protest or criticism.
In February, he opted to skip the traditional presidential appearance at the White House Correspondents' Association Dinner amid a frosty relationship with the media.
Last month, he and First Lady Melania Trump announced they would not participate in this year's Kennedy Center Honors activities, after two honorees said they would boycott any White House events in protest against Trump.