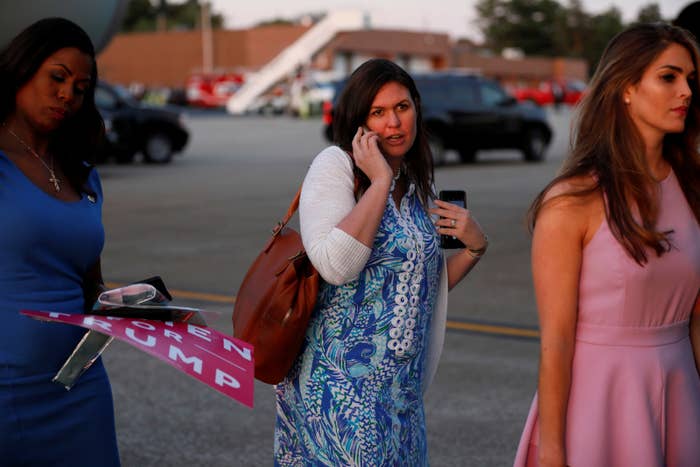 The White House on Wednesday defended President Trump's appointment of women to top jobs following a BuzzFeed News report highlighting the lack of female US attorney nominees.
Trump has so far nominated 42 people to serve as US attorneys, the nation's top federal prosecutor jobs, but only one of those put forward is a woman: Jessie Liu, nominated to lead the US attorney's office in Washington, DC. (In comparison, 12 of President Obama's first 42 nominees were women.)
"It's a slap in the face," said Joyce Vance, a former US attorney in Alabama, of Trump's decision to nominate so many men. "It's a statement that this is not a priority."
But White House press secretary Sarah Huckabee Sanders defended the president's track record on Wednesday, telling reporters that Trump had "surrounded himself with a lot of strong women."
"I think that the president has certainly surrounded himself with a lot of strong women in various positions, including myself in a pretty high position and senior position in the administration," she said.

Sanders also pointed to Hope Hicks, who was appointed communications director on Tuesday, and Kellyanne Conway, Trump's former campaign manager who now serves as a senior counselor.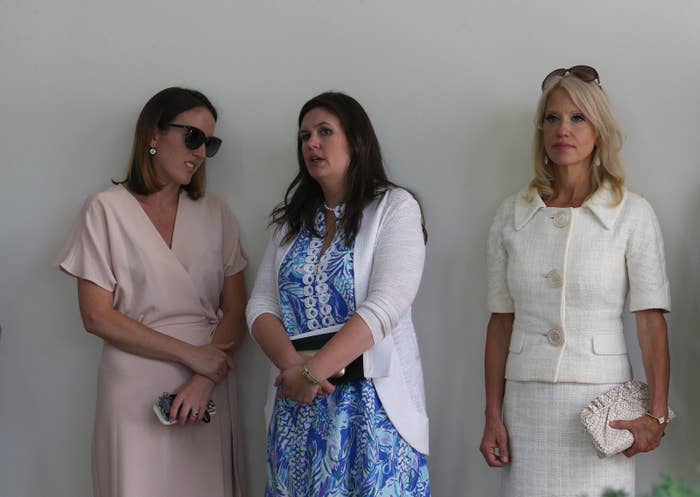 "He's continuing to add women to his staff at senior levels every single day," Sanders said, "and I think that's a very positive step forward considering, particularly on the communications side, it's the first time in history that's happened."

Trump nominated four women to serve in his cabinet: Education Secretary Betsy DeVos, Transportation Secretary Elaine Chao, UN Ambassador Nikki Haley, and Administrator of the Small Business Administration Linda McMahon.
Elaine Duke currently serves as acting secretary for the Department of Homeland Security, after former secretary John Kelly became Trump's chief of staff.