For the second day in California, protests against Donald Trump grew heated on Friday as demonstrators briefly overcame a police barricade outside a hotel where the GOP frontrunner was scheduled to speak.
Hundreds gathered on Friday outside a hotel in Burlingame, near San Francisco, that was hosting the state's Republican Party Convention, armed with signs that labeled Trump a racist and fascist.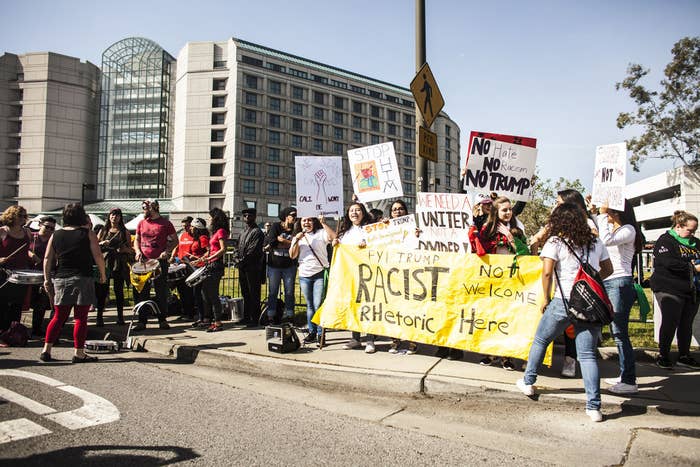 The protesters were being held back from the police by barricades and riot police...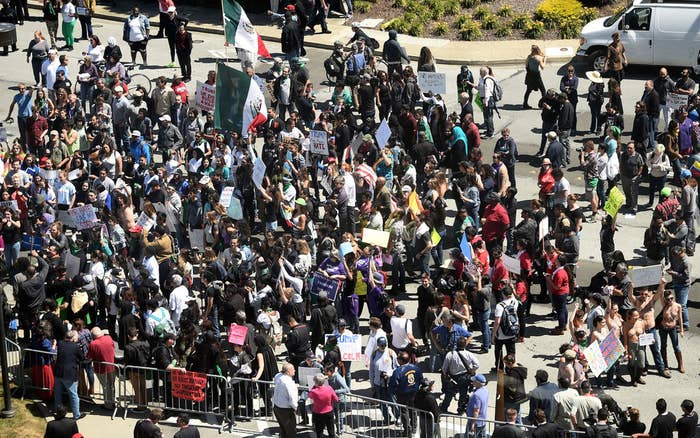 But some were able to breach the fence and storm toward the hotel before being pushed back by police.
Trump and his security detail were forced to stop on the shoulder of U.S. Highway 101 and jump over a median to enter the hotel at the rear of the property.
"That was not the easiest entrance I've ever had," Trump later told the Republicans at the event.
"It felt like I was crossing the border but I got here."
He also exited the hotel via the same route:
Police set up lines trying to keep protesters away from the hotel doors. Lt. Jay Kiely of the Burlingame Police Department told BuzzFeed News five people were arrested.
The names of the people arrested and the charges they were booked on were not immediately available, he said.
One protester detained after Trump's speech. Police had declared the protest unlawful and warned the crowd to disperse.
A deputy with the San Mateo Sheriff's Office was injured while he was arresting a protester and was kicked in the face by second protester, Kiely said. The deputy was treated at the scene and released.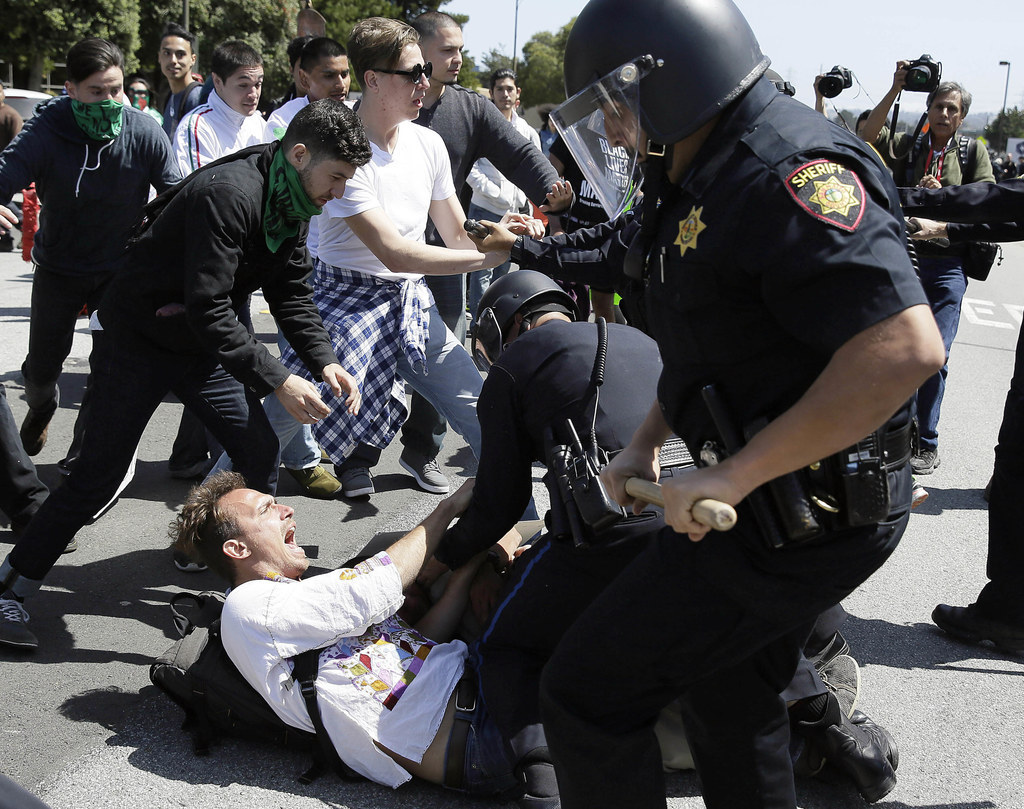 The protest continued even after Trump finished his speech and left the hotel. At one point protesters burned an American flag.
The head of a Trump piñata that was being carried by protesters was also set on fire.
The incident came hours after hundreds of protesters marched through the streets of Southern California, smashing police cars and painting anti-Trump graffiti on signs.