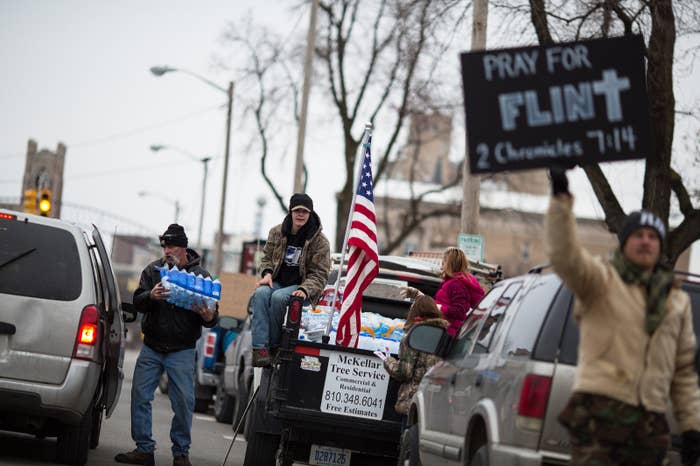 A city worker and two state officials were charged Wednesday in connection with the Flint water crisis, Michigan's attorney general announced, making them the first people to face criminal charges over the city's water contamination emergency.
Flint's drinking water supply became contaminated in April 2014 when the city switched its source from Lake Huron, which is managed by Detroit, to the Flint River. Some of the city's nearly 100,000 residents have since had high levels of lead found in their blood.
At a press conference Wednesday, Michigan Attorney General Bill Schuette said felony and misdemeanor charges had been filed against Flint worker Michael Glasgow and Michigan Department of Environmental Quality (MDEQ) employees Steven Busch and Michael Prysby.
"This is a road back to restoring faith and confidence in all Michigan families in their government," Schuette said. "We're on the road back, and I know this will take some time."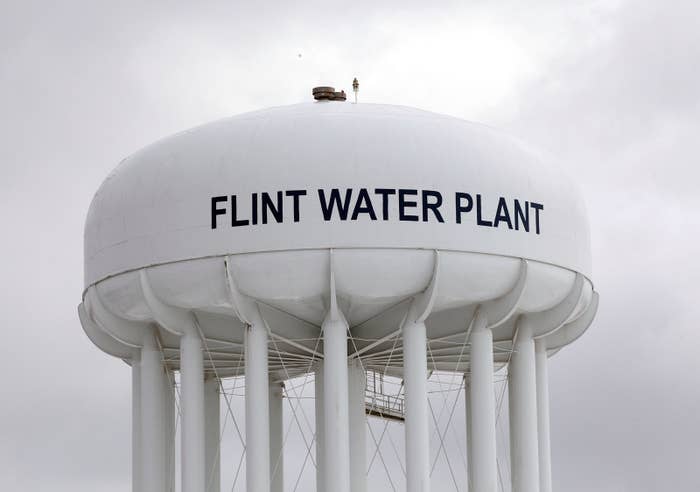 The charges were approved earlier during a hearing by Judge Tracy L. Collier-Nix in the 5th division of Genesee County Court on Wednesday morning.
Busch and Prysby are each facing multiple felonies, including misconduct in office, which carries a five-year jail sentence. "Mr Bush and Mr Prysby misled federal and local authorities, regulating officials, and failed to provide safe and clean water to the families of Flint," Schuette said.

The pair are also facing evidence tampering charges for allegedly altering water test results, and conspiracy charges for allegedly jointly agreeing to conceal the tampered evidence, each of which carries a maximum four-year sentence.
The MDEQ employees are also facing two misdemeanor charges for allegedly violating the state's clean water laws by failing to require an anti-corrosive be added to Flint's water system, and manipulating the water testing system by telling residents to pre-flush their pipes before they could be examined.
Glasgow, the city's water supervisor, is charged with willful neglect of evidence and tampering with evidence for allegedly changing test results and falsifying reports to show less lead had leaked into the city's water supply from its aging pipes.
Gov. Rick Snyder on Wednesday called the charges "deeply troubling and extremely serious," but said his administration "encouraged the investigations" and was "cooperating."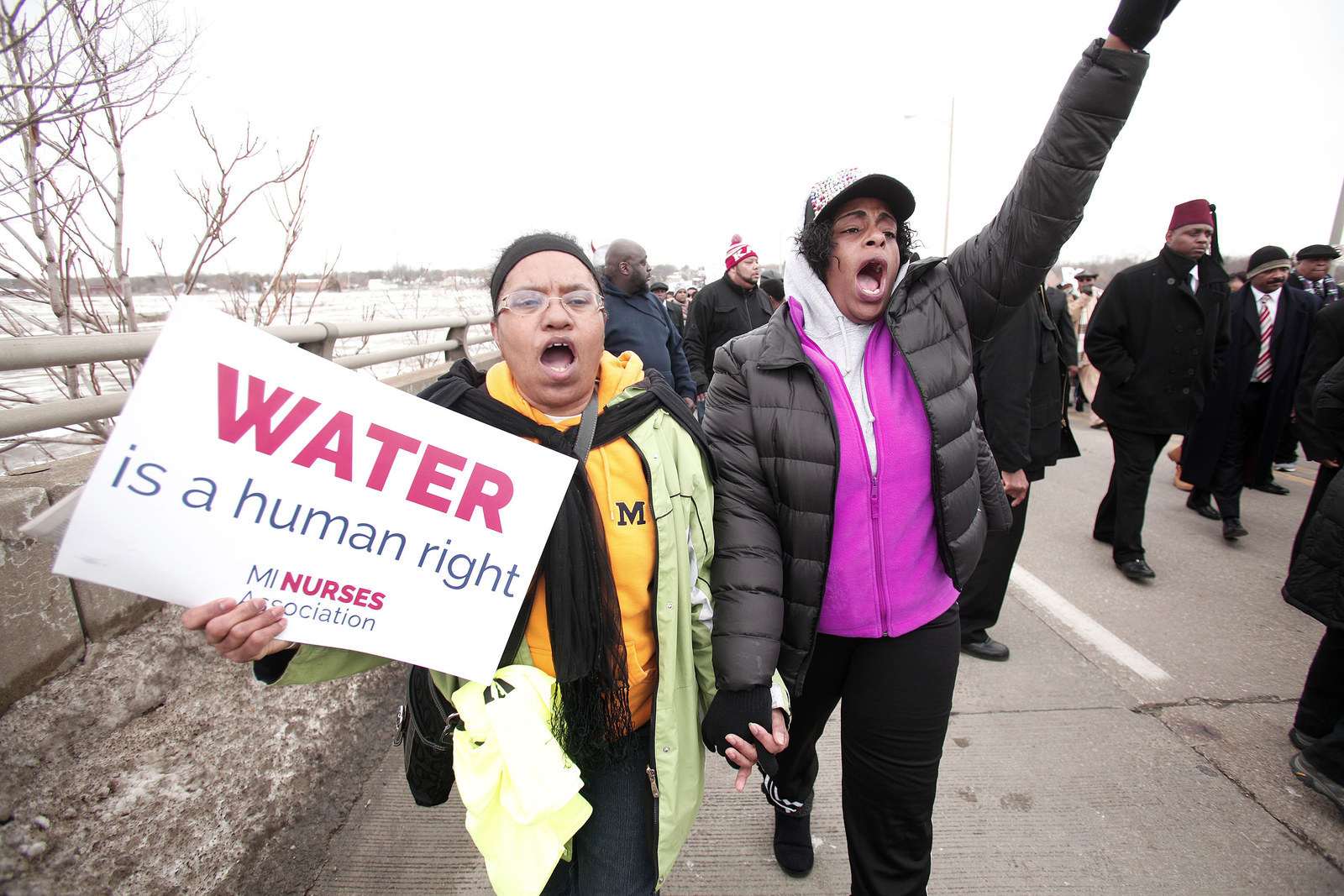 Snyder has come under fire during the water crisis, facing calls from some critics that he should step down.
Leaked emails published in January showed state government workers were receiving bottled water a full year before it was made available to residents.
"So many things went so terribly wrong and tragically wrong in Flint," Schuette said.
At a press conference, Snyder said he doesn't believe he broke any laws and that the crisis had been caused by "bad decisions by bureaucrats."
"I always described it (crisis) as people lacking common sense," Snyder said about the decisions that led to the crisis. "Now we need to wait and see due process work to see if it was actually criminal, or if it was poor decision making."
In response to the charges, the Michigan Sierra Club called for anyone who broke the law to be held accountable.

"It's unconscionable that Governor Snyder - who made this crisis possible by dismantling protections, putting in place unaccountable emergency managers, perpetuating environmental injustice, and focusing only on the bottom line at the cost of a community's health - has avoided any accountability to date," club chair David Holtz said. "This is one step toward justice for the people of Flint, but it's only a beginning."