This is Bill Lindler, a firefighter in Goose Creek, South Carolina, with the puppy he rescued last year, Jake.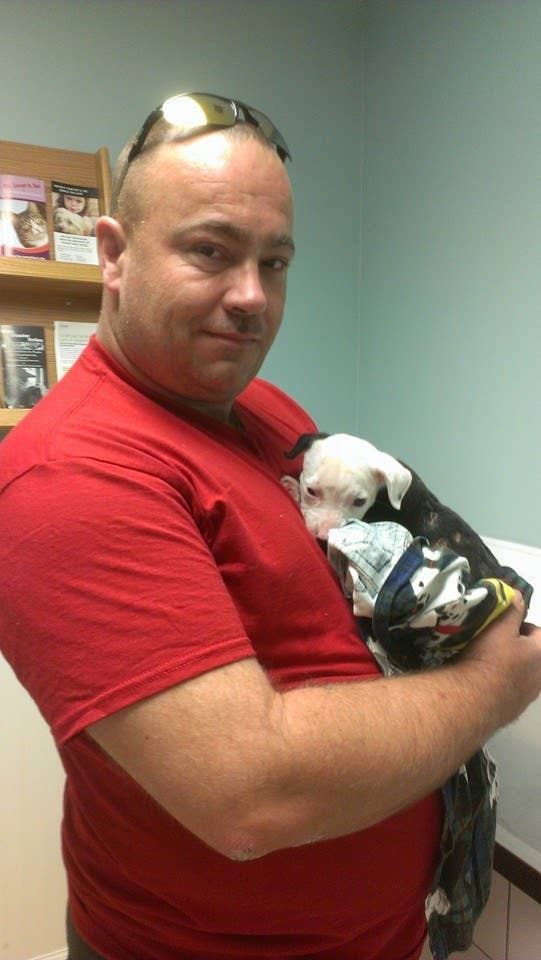 In April 2014, Lindler noticed smoke and flames coming from a neighbor's property. When he and other firefighters entered the building, Lindler saw Jake cowering in a corner, having just crawled out from under a fallen piece of burning ceiling.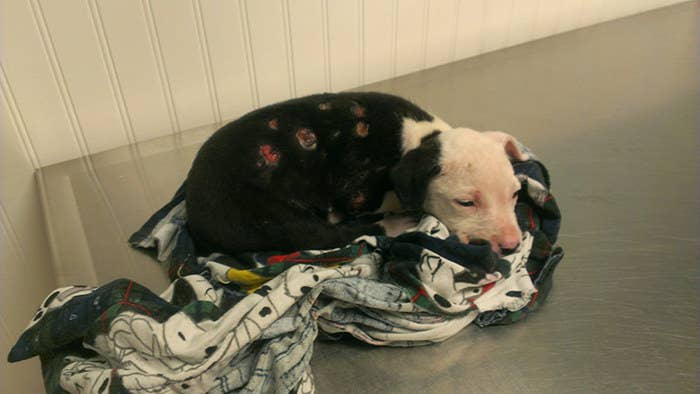 "He was pretty scared and he wasn't moving a whole lot," Lindler told BuzzFeed News. "We think he was in the corner of the building for about 10 minutes before I got to him."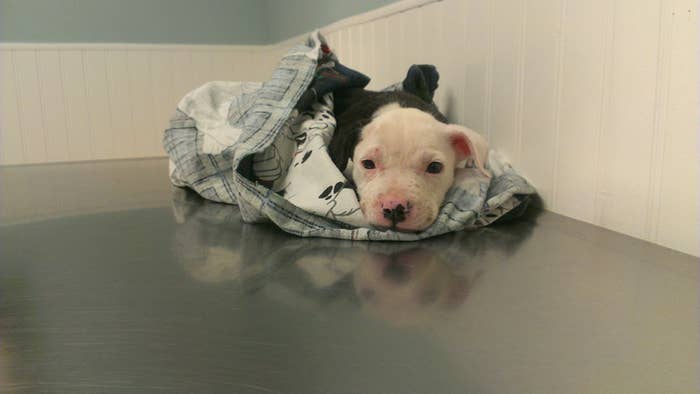 Jake performed mouth-to-snout resuscitation on the pup, who was taken to the vet with second- and third-degree burns to over 75% of his body, including his paws. "Most animals don't typically live with burns that severe," Lindler said.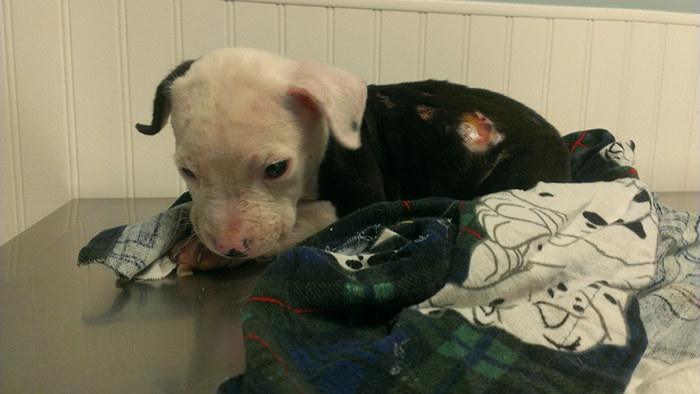 When his neighbors said they weren't able to afford the puppy's vet costs, Lindler spoke with his wife about adopting Jake.
The puppy had to stay under 24-hour medical care for six weeks, but he was eventually able to come home. "My family just took to him like it was meant to be," Lindler said.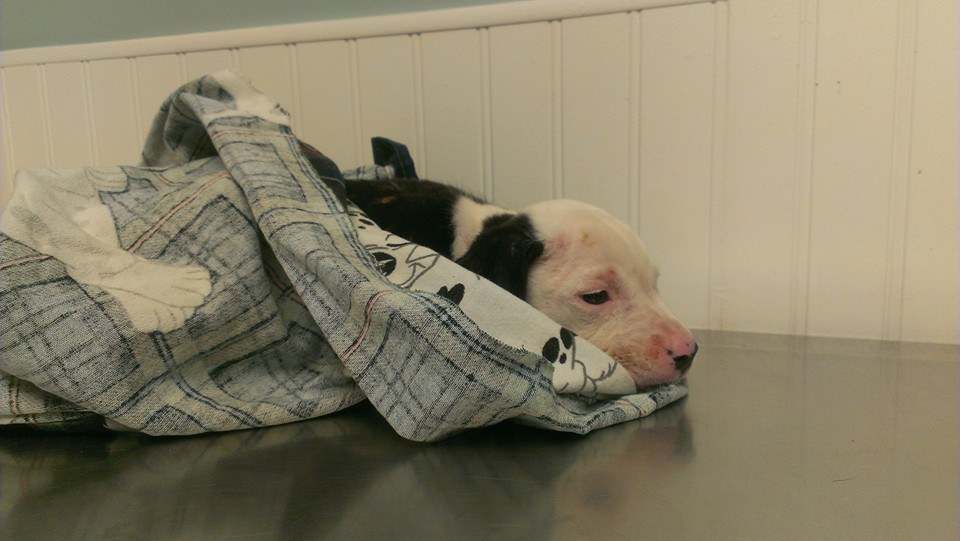 As Jake gradually recovered from his burns, he soon became a beloved fixture down at Linder's work, the Hanahan Fire Department.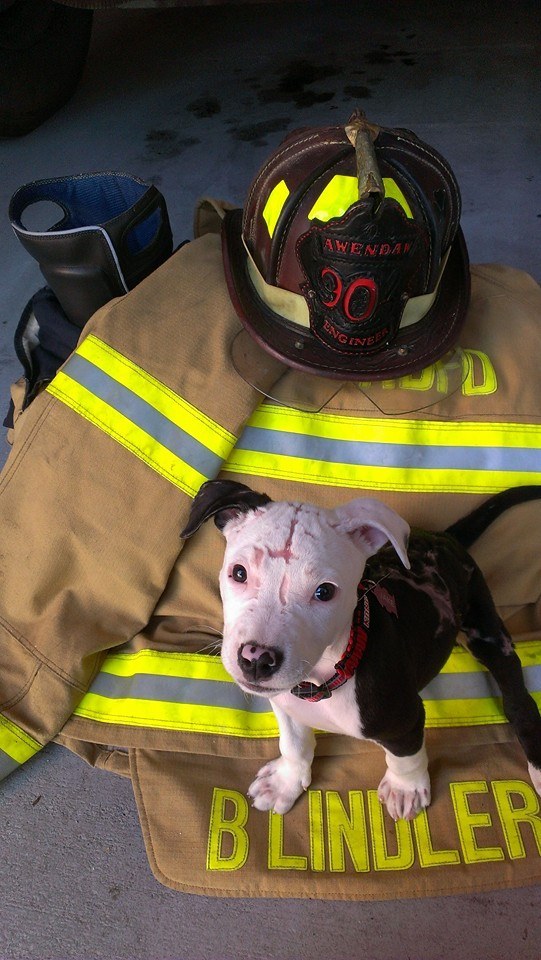 "I would just bring him here for shifts," Lindler said, "and then the chief had the idea of making him a firefighter."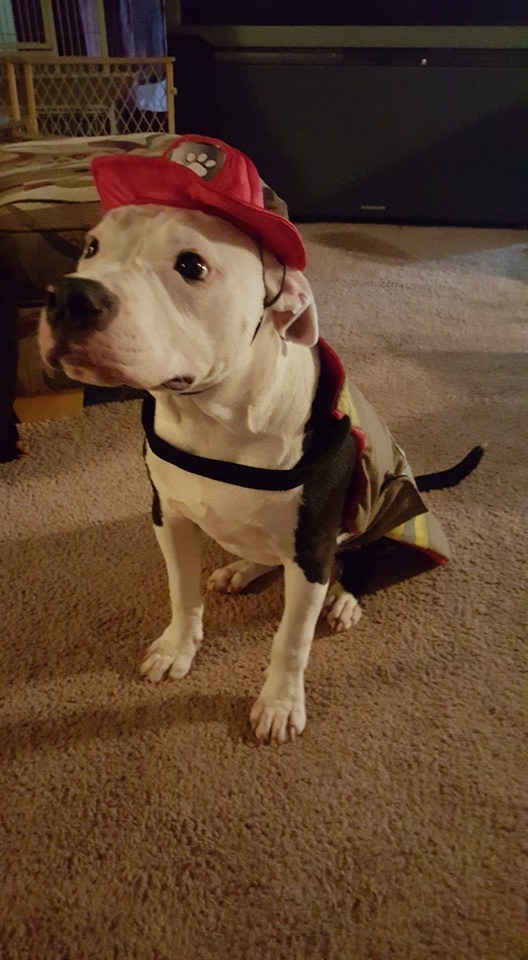 In December, Jake was sworn in as a city firefighter and also became the official Hanahan Fire Department mascot.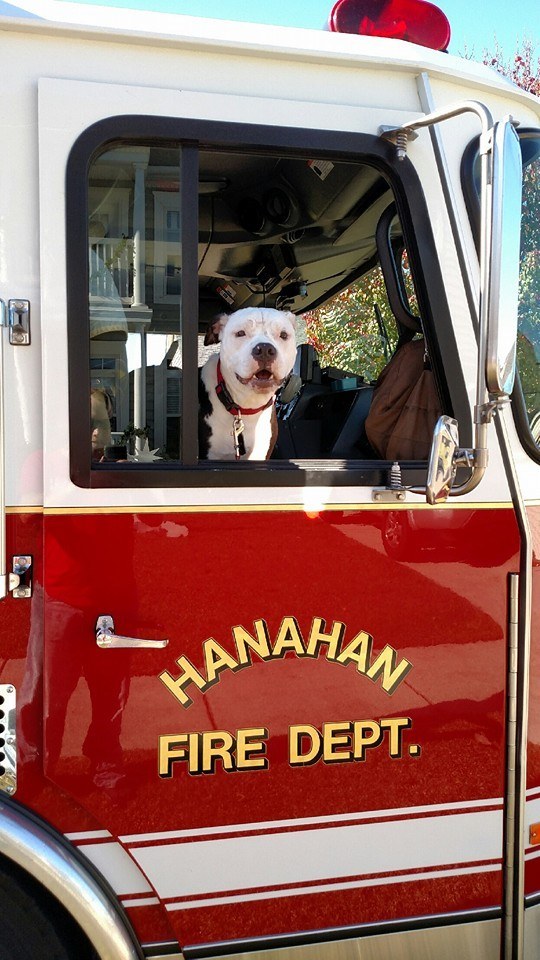 He now tours schools with Lindler to educate kids about the importance of fire safety.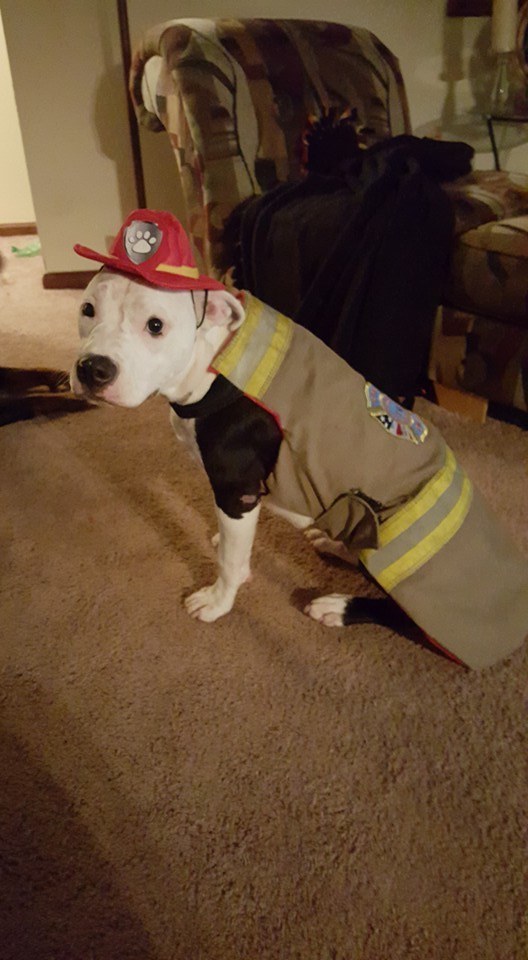 He's also in training to become an arson-detecting dog, to help firefighters sniff out accelerants and flammable liquids at a burned-out site once the blaze is extinguished.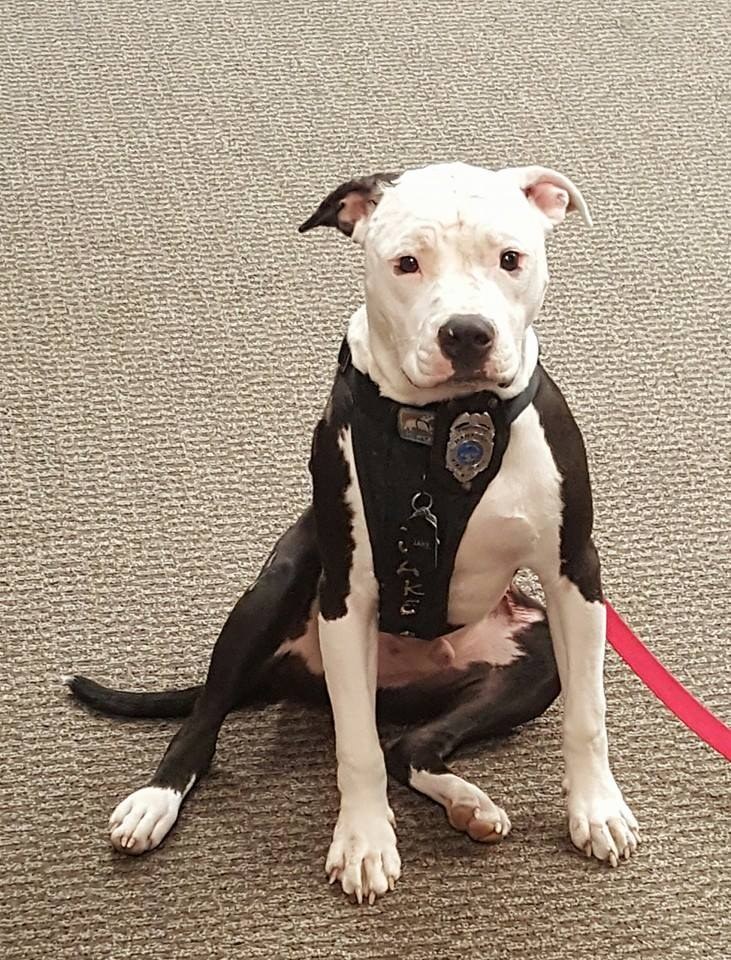 "I was in the right place at the right time," Lindler said of rescuing his new best friend. "I was there for him. It was just meant to be."