These People Had Their Broadway Tickets Cancelled Because Of The Snow
History is happening in Manhattan.
The massive blizzard bearing down on the U.S. East Coast over the weekend has caused damage and destruction — and also dashed the dreams of theatergoers with the hottest tickets in town.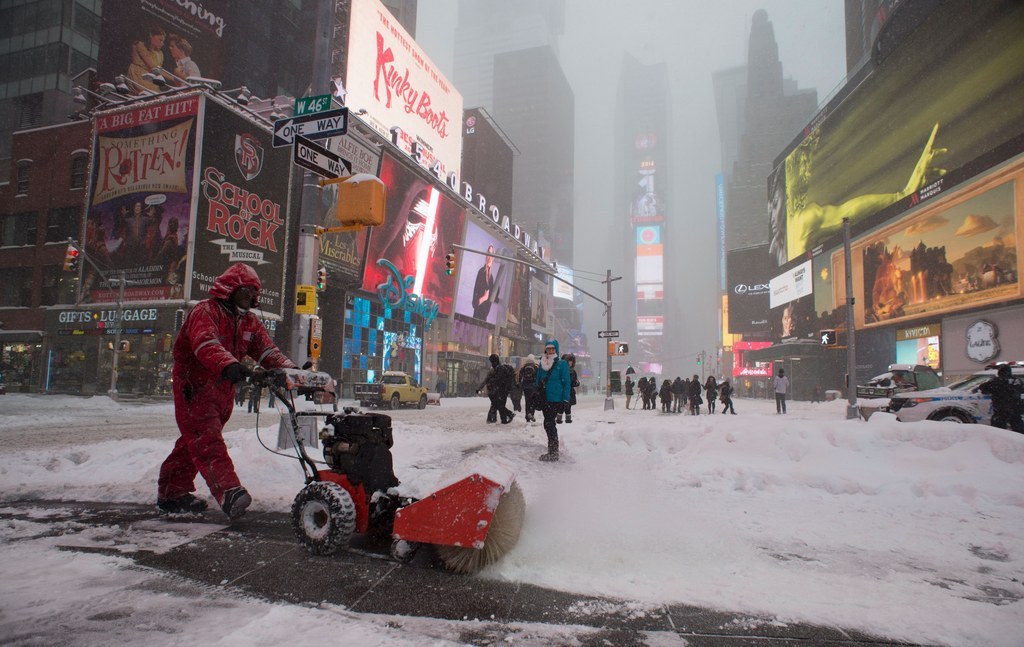 As with all Broadway shows, Hamilton cancelled both its matinee and evening performances on Saturday due to the storm.
People had already begun lining up for the matinee show when the news came through.
The cancellation prompted some good Aaron Burr jokes on Twitter.
For many, though, the news was devastating.
Other disappointed ticket holders stuck in Midtown Manhattan during a blizzard tried to make the best of a bad situation.
Some good news: Tickets for the show, which sell for thousands of dollars on re-sale websites, will be refunded.
However, many of those who had been set to see Hamilton on Saturday probably won't get another shot for a long time since the show is sold out for months to come.
This fact was not lost on several fans...
One dude said he had been more than willing to trek in for the show.
The sad reality, though, was that the blizzard had left many Hamilton fans feeling rather helpless.
The Hamilton cast, including creator and star Lin Manuel Miranda, had already arrived at the theater by the time all of Broadway was shut down.
Of course, if Miranda mentions the word "uptown," soundtrack-addicted fans know just how to respond.
With their show cancelled — and champagne and whiskey flowing freely — the cast members treated disappointed fans to some snow-themed numbers on Twitter.