Dr. Lisa Hines had just finished breaking down the baby's nursery when she got a text message. It was a year after a Kansas court ordered an infant girl removed from her home with her wife, Tesa, and adopted by the Schumms — a husband and wife who already had 14 other children.

Hines read the message and immediately called Tesa, telling her to return to their Wichita home. When she pulled up, Hines ran out onto the porch. "The Schumms," she said, "have been arrested."
On Nov. 19, some 140 miles away from the Hineses' home, Jonathan and Allison Schumm, a Topeka City Council member and his stay-at-home wife, were arrested on child abuse and torture charges. Their children, including Isabella, were taken into protective care.
The court decision placing Isabella in the Schumms' home devastated the two social workers, plunging the women into a yearlong grief that nearly destroyed their marriage. The court decision also left the women feeling ostracized — they said they believe that the only reason Kansas officials gave Isabella to the Schumms is because they are lesbians.
They are not alone in making these allegations. The Hineses' struggle is emblematic of the plight of same-sex families attempting to adopt or foster children in Kansas, LGBT advocates said — a process that is shrouded in layers of bureaucracy and secrecy. Those advocates said that Gov. Sam Brownback's administration has worked to block same-sex couples from adopting or fostering children. There are now growing calls for an official inquiry into the state's Department for Children and Families (DCF).
Court documents show that the Schumms were charged with aggravated battery or knowingly using a weapon to cause grievous bodily harm, disfigurement, or death; abusing a child or torturing or cruelly beating a child under 18; and four counts of endangering a child. The 16 children were placed in protective custody.
Although the criminal case is under seal — keeping many of the details of the charges out of the public realm — the Shawnee County District Attorney has also filed two civil motions, referencing the charges, to have Jonathan Schumm removed or suspended from his elected position as a councilman. The district attorney alleges that between Oct. 7 and Oct. 11 this year, Jonathan took a 12-year-old child into a bedroom, forced him to lie on the ground, and whipped him with a leather and metal belt, lacerating the child's eye. Schumm is then alleged to have strangled the child and threatened to kill him, according to the documents.
On Wednesday, Schumm's attorney filed an objection to the motions, denying all the charges against his client and characterizing the case against Schumm as "an accusation that he was overly zealous in disciplining his children."
Tesa said she worries what Isabella was exposed to or subjected to while in the Schumms' home. "I'm worried sick," she told BuzzFeed News. "I'm horrified that she had to witness any of that as a 2-year-old."
"I'm just going crazy trying to understand what has happened to my child," Lisa told BuzzFeed News. "I want her to be safe and I need to know, and I'm not going to stop until I find out."
Kari Schmidt, the Hineses' attorney, said she was stunned to learn the news. "I almost vomited," she said. "And I'm not kidding."
Schmidt said the court officials should have foreseen problems in the Schumm household because of the extremely large number of children, the family's limited income, and their small home — issues officials had raised in the past. "It defied logic," she said. "Every step of the way it defied logic."

Lisa and Tesa met in 2006 at a San Francisco conference on children who witness domestic violence. Lisa, now 50, was a presenter, and Tesa, 36, an attendee. They became friends, and Lisa dated around while waiting out Tesa's relationship with another woman. "I told one woman that if Tesa becomes free we're going to have to break up," Lisa bashfully admitted.

In 2008, they married in the brief period when same-sex marriage was legal in California. And by 2010, unable to afford a good life in San Francisco, they headed to Kansas, where Lisa accepted an assistant professor of social work position at Wichita State University. The transition came as a shock. "I thought that St. Louis, where I'm from, was conservative," Tesa said, "and it doesn't hold a candle to Wichita."
For years, the pair thought about starting a family. After spending thousands of dollars in unsuccessful attempts to get Tesa pregnant, they looked to become foster parents. The first set of four girls they took in at the one time stayed only a few months after the children's grandmothers objected to them living with lesbians.
Then, the phone rang: A 5-day-old baby was in need of a home. Isabella — not her legal name but the name the couple has always called her — arrived at the Hineses' house right from the hospital on Nov. 13, 2013. She was 5 days old, still wearing the plastic medical bracelet around her ankle. "She had on a brand-new baby blanket, and one of the little baby caps that they put on them," Lisa said. "She smelled so good. I fell in love with her."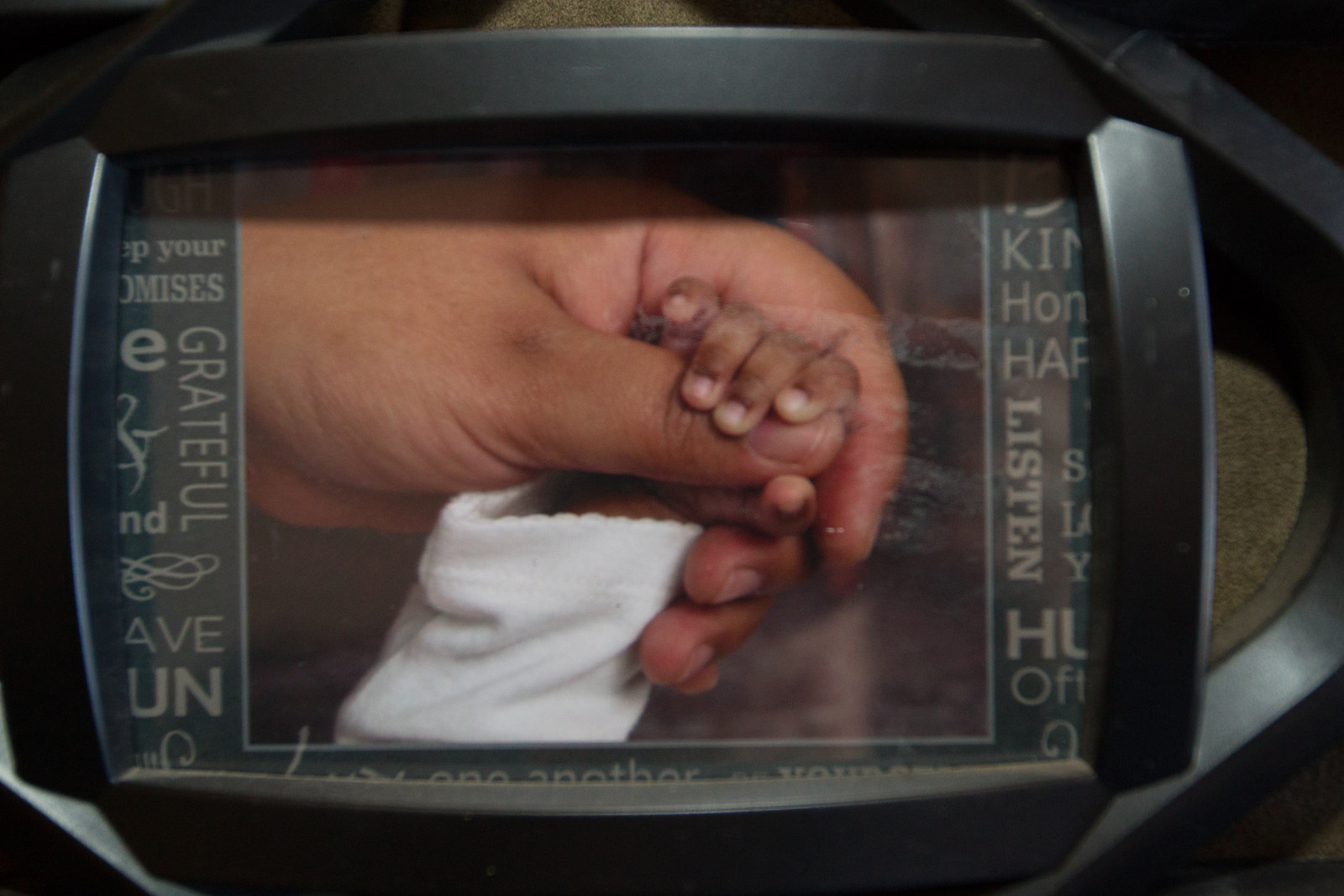 They had just days to prepare. Lisa rushed to the store to buy baby goods, including a bassinet they placed between them in bed. At night, Isabella slept with her tiny hands wrapped around the women's fingers.
From the beginning, the Hineses knew they wanted to adopt Isabella. With their marriage not recognized in Kansas at the time, it was Lisa's name that would appear on all the paperwork. But around Thanksgiving, Tesa said they received an email from a state contractor: Another family wanted to adopt Isabella.

Isabella was born to a woman who previously had seven children removed from her custody, according to a court petition Lisa filed. Two of Isabella's half siblings were removed from their biological mother's legal custody between 2006 and 2009 and adopted by one family; her other five half siblings were adopted by Jonathan and Allison Schumm in 2013.

At the time, the Schumms had four biological children and two sets of five adopted children already living in their home — meaning they were barred from fostering Isabella due to a state regulation that said their house didn't have enough rooms. So they sought to adopt her, which had no such hurdle. (In addition to Isabella, it's believed the couple had also since taken in Isabella's younger sibling. Allison is also understood to be pregnant with another child.)
By February, "visitations" between Isabella and her half siblings were taking place. The meetings were supervised by Saint Francis Community Services, a faith-based group and DCF contractor, at one of the organization's offices. All 14 of the Schumms' children at the time were brought along to bond with the infant, according to the Hineses.
(All statements about the adoption case are from Lisa Hines' publicly available petition to the Kansas Supreme Court, unless otherwise noted. The Schumms and their lawyers did not return a request for comment on all statements regarding the family. Spokespeople for the DCF and Saint Francis said they could not comment on specific cases. However, Justin Thaw, an adoption supervisor for Saint Francis, told BuzzFeed News, "In a case where one family may become adoptive to a child, there would obviously be some interaction with all the children in that family.")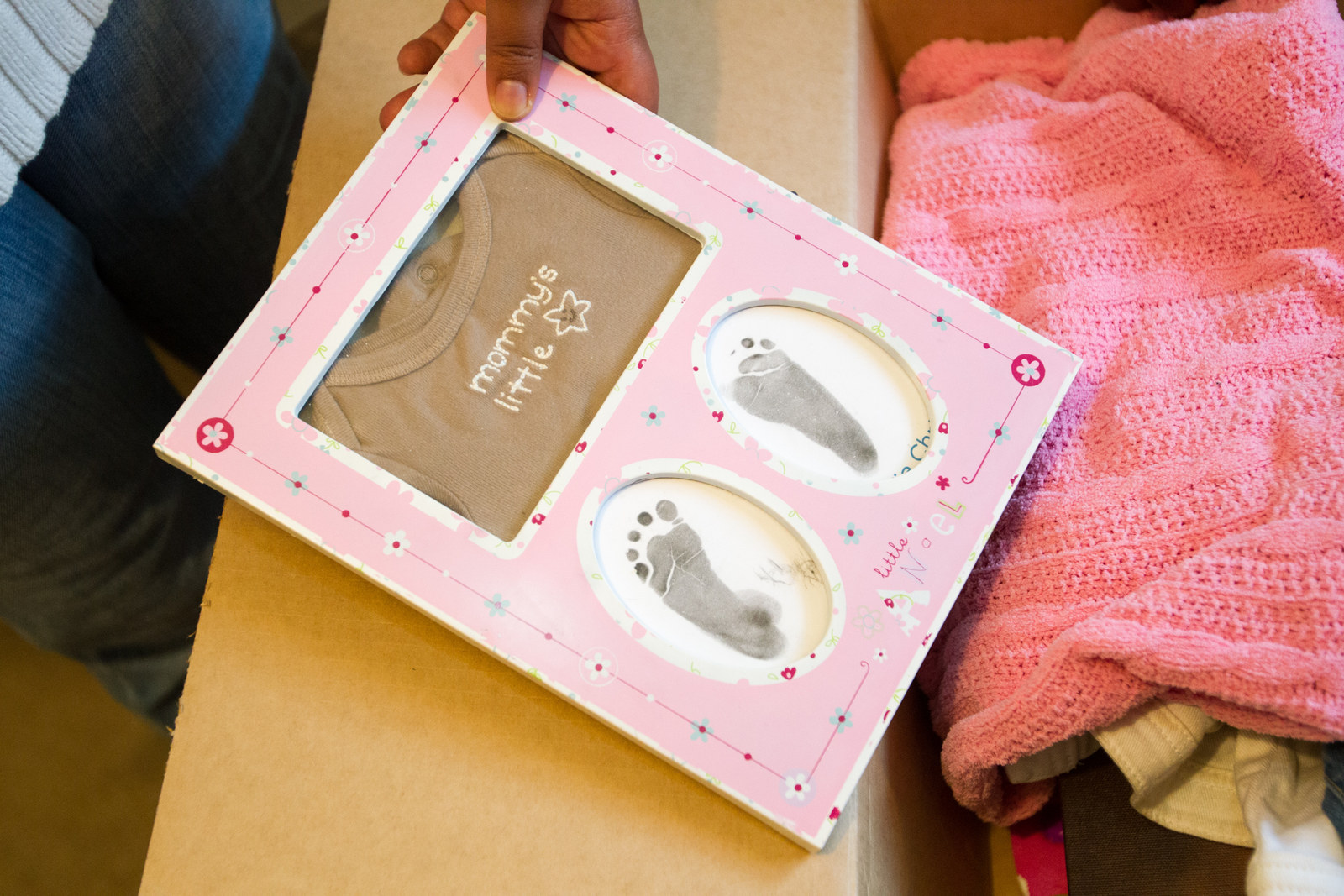 The Hineses felt the visitations disrupted the bonds they developed with Isabella. "If I put myself in Isabella's shoes, that would be traumatizing," Tesa said of the meetings. "If somebody, some stranger, just picked me up, took me from my parents, and then took me to a crowd to be touched, that would be traumatizing for me."
On March 24, 2014, Isabella's biological parents had their rights formally terminated by a Sedgwick County judge. The Schumms and the Hineses both applied to adopt her.
Despite assurances — from Saint Francis, which makes recommendations, and DCF, which makes the final call — that they were being equally considered as adoptive parents, Lisa and Tesa began to feel Isabella was slipping away from them.
The 30-minute visitations increased to an hour. When Lisa questioned if the change meant the DCF social workers were treating the meetings as "pre-adoptive" visits, she said she was met with no response.
The formal meeting to determine who should adopt the baby was scheduled for July 31 — but the decision had already been made, the Hineses believe. The couple said a Saint Francis social worker told them on June 6 that the baby would most likely go to the Schumms. "That's just the way it is," the Hineses said the social worker told them.
In response, Saint Francis Communications Director Vickee Spicer told BuzzFeed News, "Best practices would dictate that children are placed with family, which, in this case, was with the siblings the Schumms already had, and therefore, preference would most likely be given to the Schumms. We don't want to deny children the opportunity to grow up with family and allow the siblings to bond and grow together."
At the formal meeting, the Schumms were selected as the most suitable adoptive parents. According to an internal Saint Francis letter cited in the Hineses' court papers, "Saint Francis opined that both families were appropriate placements, but broke the tie in favor of the Schumms solely on the basis that they adopted [Isabella's] former half siblings."
On Oct. 2, the Hineses got Isabella ready for day care, dropped her off, and kissed her goodbye as they went to court. There, the judge denied their attempts to block the girl's temporary weekend visit to the Schumms pending the court's final decision on who the parents would be. Isabella was driven to Topeka that afternoon.
The following day, as the Hineses mulled their next legal move, a Saint Francis social worker filed an "abuse/neglect critical incident" report, according to Lisa Hines' court petition, recommending Isabella not be returned to the Hineses because she had eczema, thrush, and asthma. Isabella was indeed suffering from diaper rash, the Hineses told BuzzFeed News, but none of her doctors or social workers had ever reported any suspected neglect or abuse before.
The timing of the report meant Lisa Hines was not entitled to a 30-day notice of removal of the foster child, which could have delayed the formal transfer. A DCF attorney informally contacted Kari Schmidt to say the claims had been investigated and were found to be unsubstantiated, according to the Hineses, but the formal DCF finding was not made until weeks later. Saint Francis chose not to return the child to the Hineses, they said, because the group felt it was easier to simply leave Isabella with the couple they and the court had chosen for adoption.
Lisa Hines filed an appeal to the state Supreme Court on Oct. 27, which declined on Dec. 1 to hear the case. With money, time, and their will to fight on at an end, the Hineses admitted defeat. They realized that the morning they dropped her off at day care would be the last time they'd see her.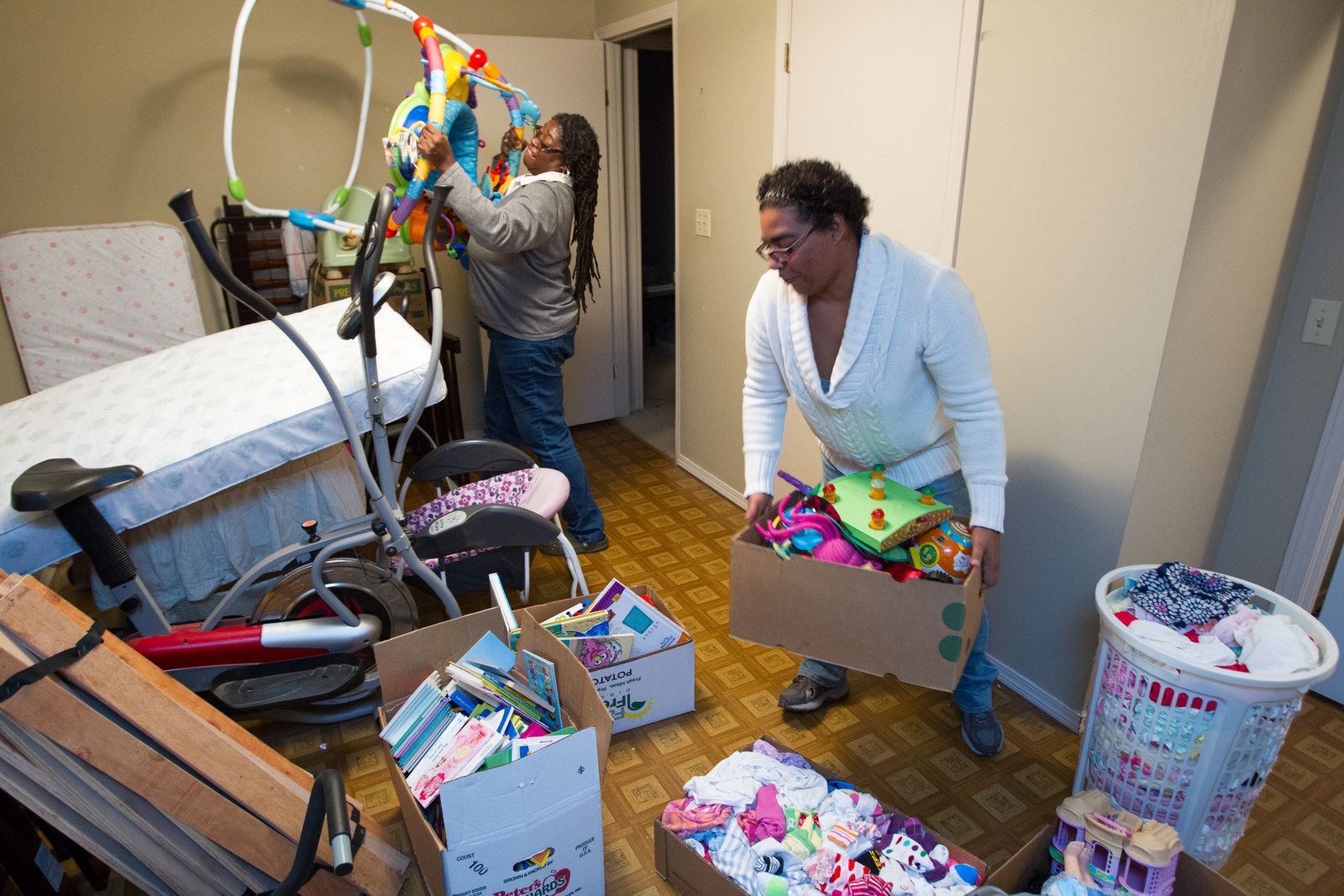 "DCF used the pretext of a bogus neglect charge in order to avoid the legal duty to give my clients notice of the move that we could have then gone into state court and contested," Schmidt said. "That was the part at the end of the day where I believed that there was nothing that was going to stop the DCF from giving that child to Jonathan and Allison Schumm."
Despondent and grief-stricken, Lisa retreated to her room, closed the curtains, and cried for seven days. Tesa tried to comfort her, but eventually the shock caught up with her too.
Tesa began criticizing Lisa for not doing more to keep Isabella. The pair argued more and more. Tesa moved out to go stay with her mom for a few months, leaving Lisa alone in the empty home — the baby's room still untouched as if she might someday come home.

Allison Schumm liked to say that her family "exploded." In less than three months in 2006, she and her husband went from having no children to having five. Four were foster children, all siblings, ranging from 10 months to 10 years old. The fifth was a girl Allison gave birth to in October. By December, the couple had also taken in the foster children's 5-month-old sister.

"The honeymoon period with these children did not last long," she told a parenting blog in 2013. The day after the foster children arrived, she let three of them play unsupervised in front of the home, she said in the parenting blog. Some of the kids threw rocks at an adjacent building, she said, breaking 12 windows. "At this point I was starting to realize just 24 hours prior we had taken in furious vandalizing thieves and liars," she wrote in an archived version of her own now-deleted blog titled the Schumm Explosion. She said she and her husband punished the children — ages 6, 7, and 10 — by making them haul twelve 40-pound buckets of rocks across the yard.
Allison wrote she was determined to ensure the children felt loved and had a stable home. Crucial to that was her desire to keep siblings together. She revealed to the parenting blog that, as a child, she was adopted by one family while her sister was adopted by another family — and was separated from Allison and their two brothers. "She saw the pain and turmoil it had [caused] her sister and she wanted to be able to protect children from having to go through this agonizing separation," the blog reads.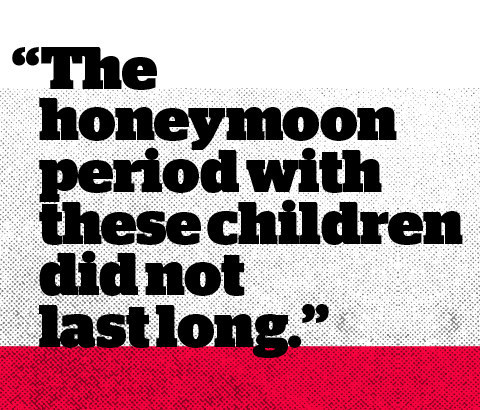 The couple are devout Christians and have said they have faith in a higher plan. When asked during foster training classes how many children the couple hoped to have, she wrote that the Schumms replied, "as many as God will provide."
"We learned very quickly that if you give God [an] offer like that, He will take you up on it," she wrote. "If our desires truly matched God's, He would provide for and make them happen."
After adopting the five foster children in June 2008, Allison gave birth to a son about three months later, and then another daughter in December 2009. The couple had had eight children in five years.
To Kansas officials, the Schumms were the poster family for adoption. In 2011, the Department of Social and Rehabilitation Services asked the couple to speak at an event championed by Gov. Sam Brownback to increase adoptions. The state had more than 5,000 children in the foster care system, and another 900 awaiting adoption. "So many kids are still waiting," Jonathan told reporters.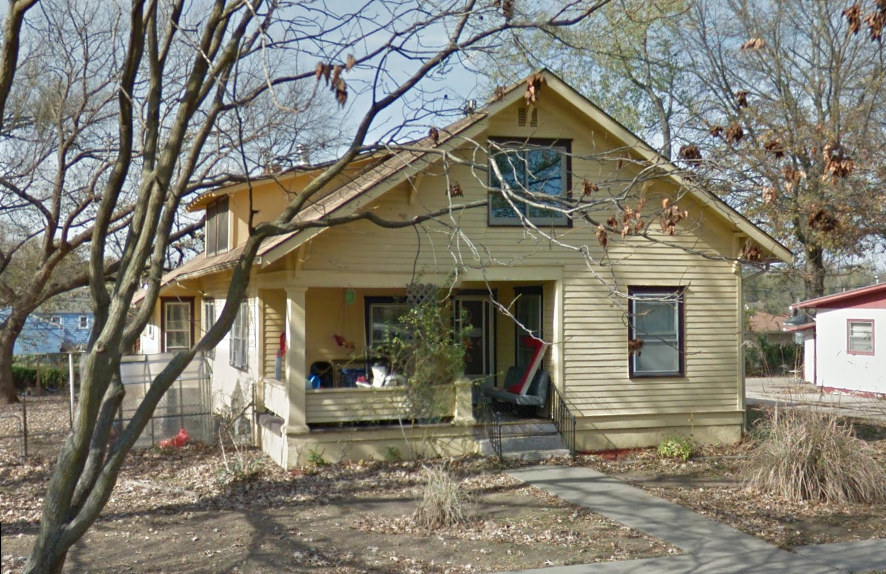 It was around this time, Allison said, that the couple began looking at adopting five more children — Isabella's siblings. Allison was already pregnant with another boy, but the couple's hearts were set. The DCF, however, wasn't so sure.
Allison told the parenting blog that department officials initially refused their first request to adopt because of the family's size and the needs of the children. They were crushed. But unlike the Hineses, the Schumms were granted a second chance. "Many people had already been working behind the scenes to get the DCF to change their mind about the adoption," Allison said. "Our friends and family wrote countless letters explaining our hearts and support system."
In December, just a month after Allison gave birth to her son, the DCF said they could also adopt the five other children. But the process was paused when "allegations" were made to DCF against the couple, Allison said. However, they were eventually proved false, Allison said, and the adoption was finalized on July 23, 2013.
Now with 14 children and a husband at work, Allison wrote she was overwhelmed, especially since the couple chose to homeschool their kids, according to local reports. "I know I have my moments when I can't wait for Jonathan to get home so that I can go hide in my room, but it's not because I don't want to be around my children, it's because sometimes 14 of them can become a bit overwhelming at times," she confessed on her blog.
Meanwhile, Kansas officials praised the couple. Sen. Jerry Moran, Kansas's junior senator in Washington, nominated them for a congressional "Angels in Adoption" award and met with them in the capital in October 2013. "Their compassion and commitment has given their children both a family and a bright future," he said.
Just weeks later, Isabella was born.

The Hineses are not the only same-sex couple to battle the DCF. Tom Witt, executive director of Equality Kansas, the state's top LGBT group, told BuzzFeed News that he has spoken personally with three other LGBT couples who have approached his organization for advice in their fight with the department. (He declined to name them, citing their wish to remain private.)

Recently, though, details of another case with striking parallels to the Hineses' were released this month.
A judge in Johnson County, Kansas, shared a copy of a 2013 court decision — the names were redacted — in which she took the extraordinary step of removing a child from the DCF's custody after finding the department hadn't acted in the boy's best interest by removing him from his lesbian foster parents.

According to the judge's decision, after social workers recommended the same-sex couple as the adoptive family, an email was sent to DCF officials by a department staff attorney noting the couple's sexuality. The emails were immediately forwarded by the department's assistant regional director, Marcia Simoneau, to the head of the DCF, Phyllis Gilmore, and flagged as a high priority.

In a meeting then held to discuss the child, Simoneau wrote she was concerned the boy would lack a father figure or be teased in school, Judge Kathleen Sloan found. After launching a lengthy investigation into the couple that found one of the women had previously committed welfare fraud, the DCF eventually recommended the child be adopted by a heterosexual couple who had first declined to take the boy. (They had already adopted his half siblings.) The department, however, had previously consented to placing children with couples for adoption in cases involving "far more serious crimes," the judge wrote.
"In essence, DCF conducted a 'witch hunt' and made a concerted, purposeful effort … to obtain negative information … because they are homosexual women in a committed relationship," Sloan wrote.
The judge found DCF workers had "done the bidding" of Secretary Gilmore — who Sloan said was "deeply involved and directing the course of the case" — and placed "their concerns for the 'gay/lesbian' classification above concerns for the child's best interest, contrary to established law."
"[Simoneau and Gilmore] were clearly alarmed that this child might be adopted by a gay couple," the judge wrote.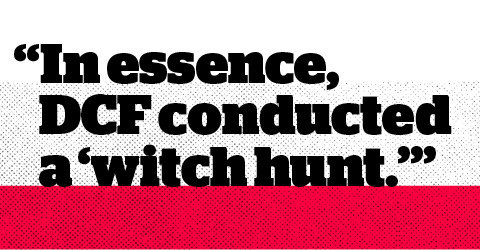 Witt, with Equality Kansas, said that Gilmore needed to resign for trumping up and fabricating reasons to remove children from same-sex couples. "The Brownback administration is going out of its way to hassle and attack people in a way that escapes most public scrutiny," he said. "It feels like retribution against gay and lesbian families in a way that can't really be reported easily, in a way where they can escape accountability."
The DCF denies it has a formal policy of barring same-sex couples from fostering or adopting children. "This agency has no policy regarding same-sex couples," Theresa Freed, DCF's communications director, told BuzzFeed News.
"Well, we know that," Lisa Hines said. "They don't have a formal policy. It's an informal policy and everyone seems to know it because that's how they practice."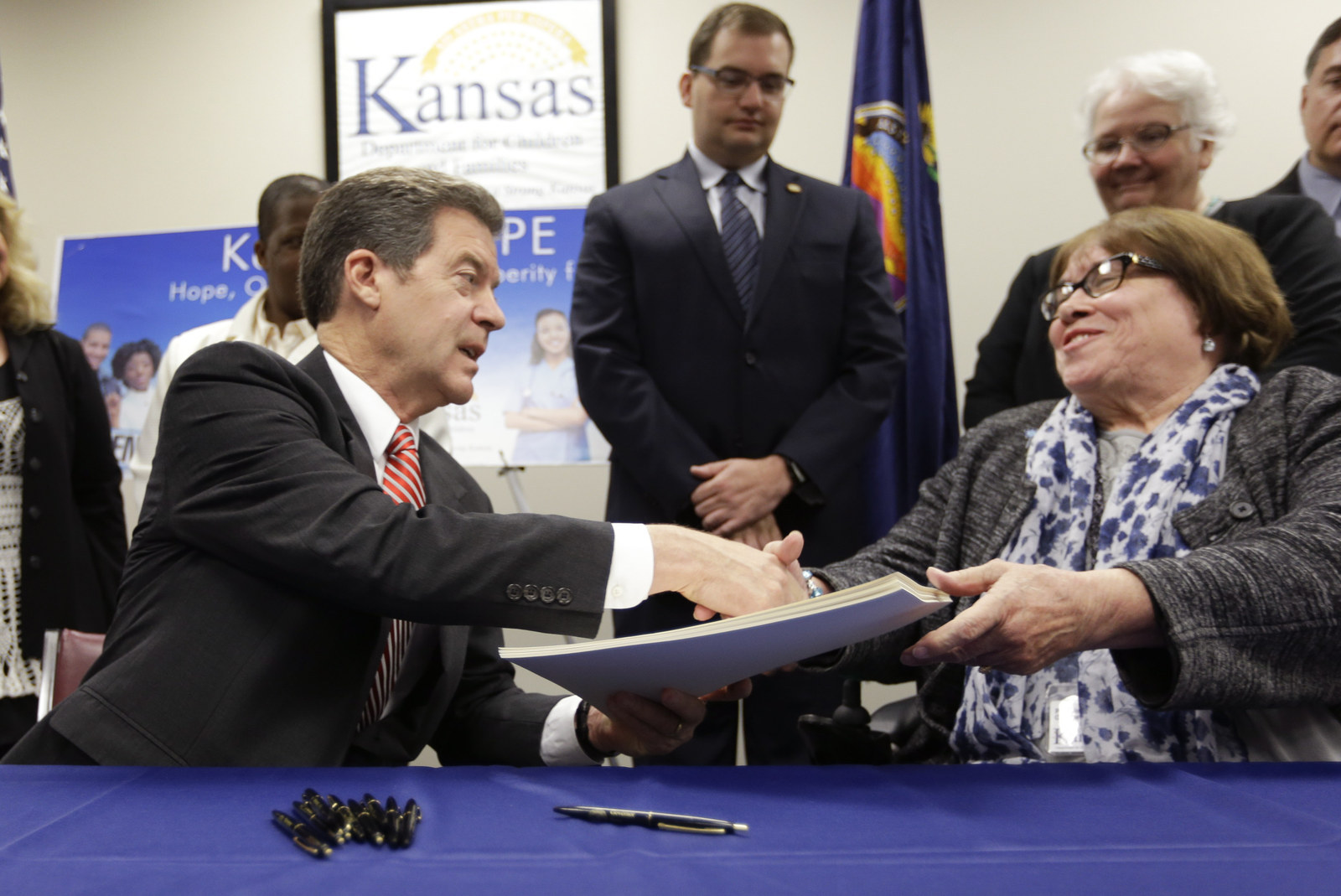 "It's a red herring statement," Kari Schmidt said of the DCF's denial. "You can yell from the mountaintops, 'We don't have a policy of denying gay and lesbian couples opportunities to adopt and foster children,' but if in practice you are doing that, then you are in fact doing that whether you have a stated policy or not."
Rep. Jim Ward, a Democrat who represents Wichita in the state legislature, on Thursday requested legislative auditors investigate the DCF over what he says is "systemic" discrimination against LGBT individuals.
"I was sick to my stomach when I first learned of this," Ward told BuzzFeed News. "It seemed that DCF was promoting their agenda, this bigotry which says, 'We are going to prohibit people who are qualified to be parents because we don't agree with their lifestyle.'"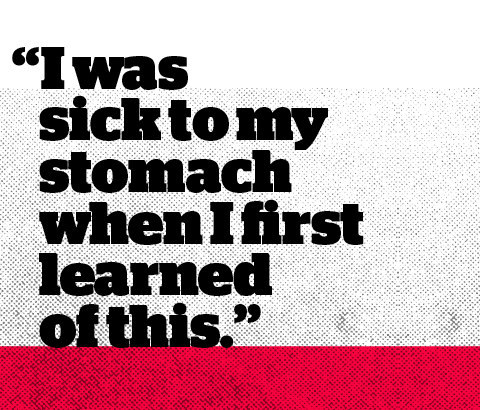 At the meeting Thursday, Ward submitted an open letter signed by 17 attorneys and three social workers. "Whether these claims are true or not," the letter reads, "the specter of alleged wrongdoing by the Department for Children and Families now clouds cases which are already difficult enough."
The Legislative Post Audit Committee did not immediately agree to Ward's request, instead opting to create a subcommittee to develop a proposal for an audit of the department. "It is very frustrating because they could have taken the first step today," Ward told local reporters Thursday.
Prior to the Schumms' arrest, legislators convened a special committee on foster care adequacy. The committee's focus is broad, but its chair, Sen. Forrest Knox, a Republican, seems obsessed with considerations of "family structure." In an opinion piece he sent BuzzFeed News, Knox wrote he was concerned for children. "The media's issue of the day, homosexual rights, seems to trump all," he wrote. "There is no 'right' of certain people or classes of people to be licensed foster parents."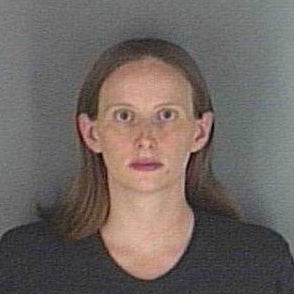 Allison and Jonathan Schumm are seen in mugshots provided by the Shawnee County Sheriff's Office.
In his notes for the committee, Sen. Knox lists a number of news items and scholarly articles that question whether the children of same-sex couples suffer negatively, including nine pieces by a Kansas State University professor of family studies by the name of Walter R. Schumm — Jonathan's father.
Throughout his career, Walter Schumm has authored a number of pieces on the "risks associated with gay and lesbian parenting," including a controversial study arguing gay couples were more likely to raise gay children.
Schumm is routinely cited by people who argue against LGBT couples raising children. In 2008, he was called on by Florida officials to give "expert evidence" in a case against a gay man who challenged his state's ban on LGBT individuals adopting children.
But a judge for the Florida trial court mocked the idea that Schumm's "mostly unpublished [research] … should be accepted over the analyses of well respected researchers in peer reviewed journals." The court of appeal — which overturned the ban on same-sex adoption — also found the lower court was "entitled to accept" testimony from UCLA and Cambridge University professors that Schumm's research contained "fundamental statistical errors."
"Dr. Schumm understands that much of the scientific community disagrees with his conclusions and concedes to the possibility that some gay parents may be beneficial to some children," the trial court found.
In emails to BuzzFeed News, Professor Schumm said it would be "premature" to comment on his son's case, as he did not know the facts. However, he said he viewed his academic work not as "'anti-gay' but more as 'anti–bad research.'"
Walter Schumm, who has said on multiple occasions that lesbians "tend to have less stable relationships than heterosexual mothers and fathers," described himself as "even-handed."
"Dr. Hines should have asked me to take her side inasmuch as I have found no evidence whatsoever that would indicate that lesbian mothers could not care for an infant as well as anyone else," he wrote. "Now if you look at adolescent or adult outcomes that might be a different story."
In 1995–1996, Walter Schumm served on a "family impact" panel for then-Congressman Sam Brownback, and worked as his statistical analyst, according to his curriculum vitae. "I reviewed a couple pieces of legislation and commented on them," the professor told BuzzFeed News. "I don't know if he didn't like what I did or if I took too long or what, but after a while he stopped asking me to review things. ... I have not had hardly any contact with him since," he said of the current governor.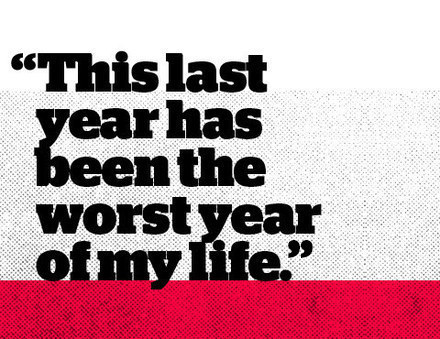 The Hineses and their attorney, Kari Schmidt, believe the connection between Professor Schumm and Gov. Brownback played some part in the DCF's decision to place Isabella with Schumm's son. "I don't think it takes rocket science to connect those dots," Schmidt said.
In response, Brownback's spokesperson, Eileen Hawley, said, "The first priority of the Department for Children and Families is the best interest and welfare of the child. Placements are made in accordance with state and federal regulations that require a preference be given to keeping siblings together and placing a child with family members whenever possible."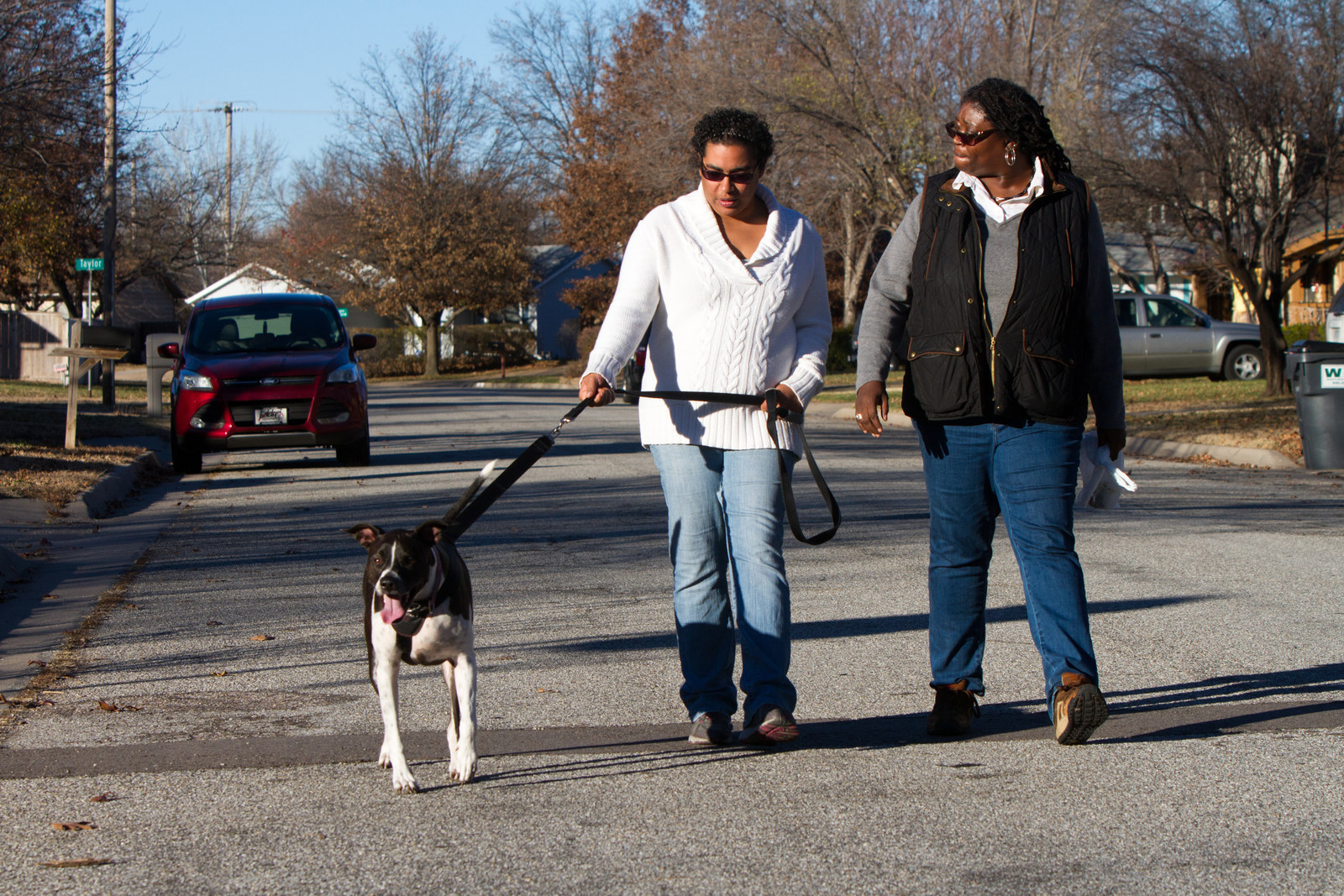 What the Hineses intend to do next is not clear. "We haven't even talked about whether there's an appetite to do anything," Schmidt said. However, Lisa and Tesa said they have told the relevant agencies that if Isabella is cleared for foster placement they would like to be considered.
The couple are also back together in their Wichita home, packing the last few boxes of Isabella's things.
"This last year has been the worst year of my life," Tesa said. "It really has, but I don't think I could have gotten through it — I know I couldn't have gotten through it — if I hadn't come back and given my marriage another try."