Do you enjoy pooping your pants or plummeting to your grisly death? Then China has just the attraction for you!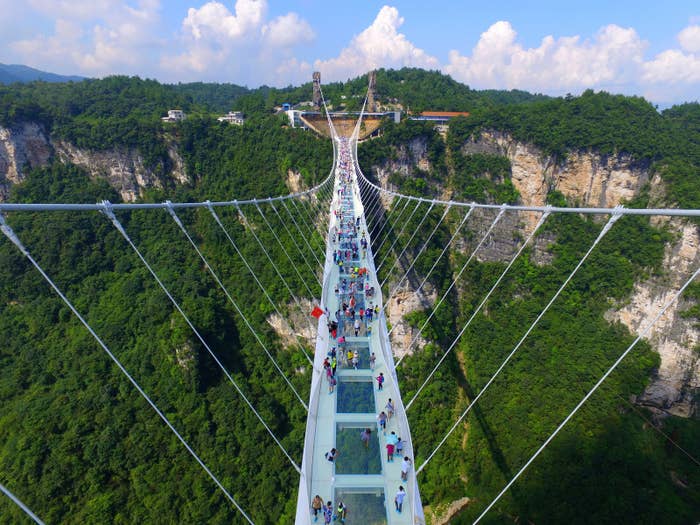 The world's highest and longest glass bridge officially opened to the public in Hunan province on Saturday, with thousands of tourists flocking to be among the first to risk their lives.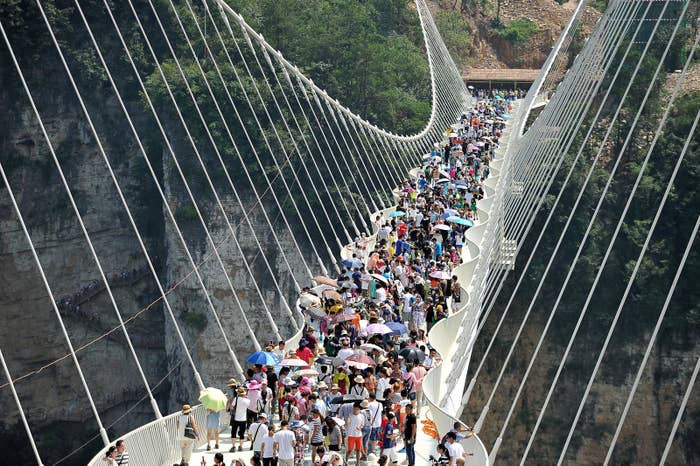 The 1,400-foot (430-meter) bridge spans a valley some 984 feet (300 meters) deep, in the Zhangjiajie Grand Canyon, which is where some of the scenes from Avatar were filmed.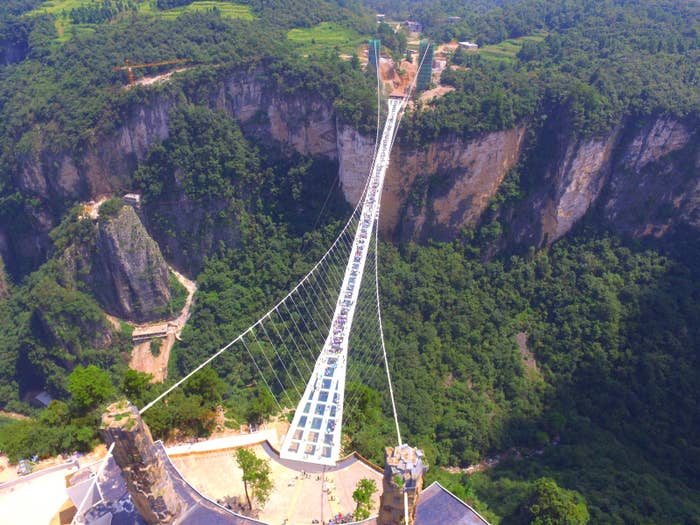 According to the BBC, the bridge is covered in some 99 panes of three-layered transparent glass, so people can glimpse the ground below/their imminent deaths.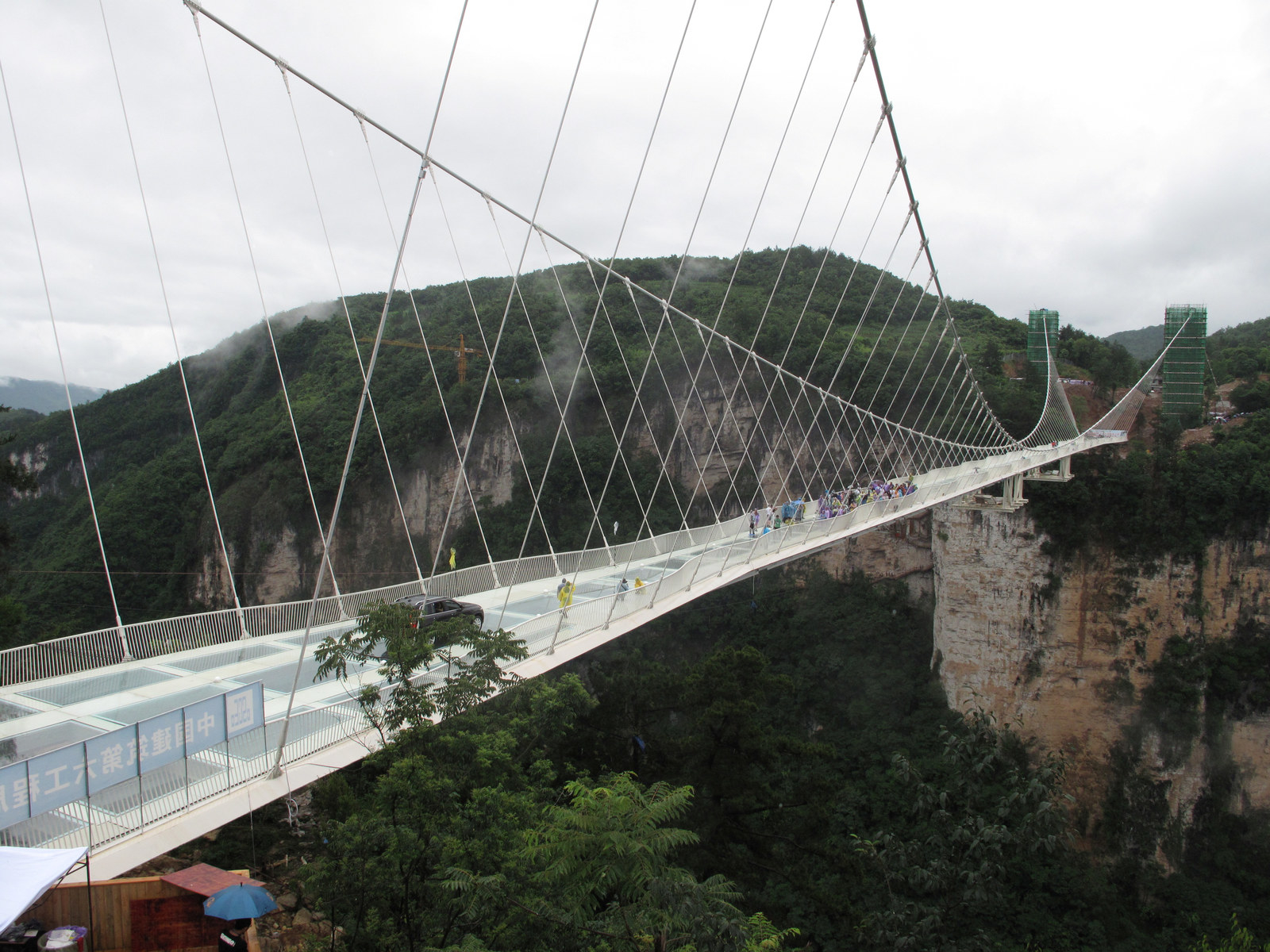 But don't worry! As part of safety tests they bashed the shit out of it with hammers and drove a car over it, so you just know it's all A-OK!!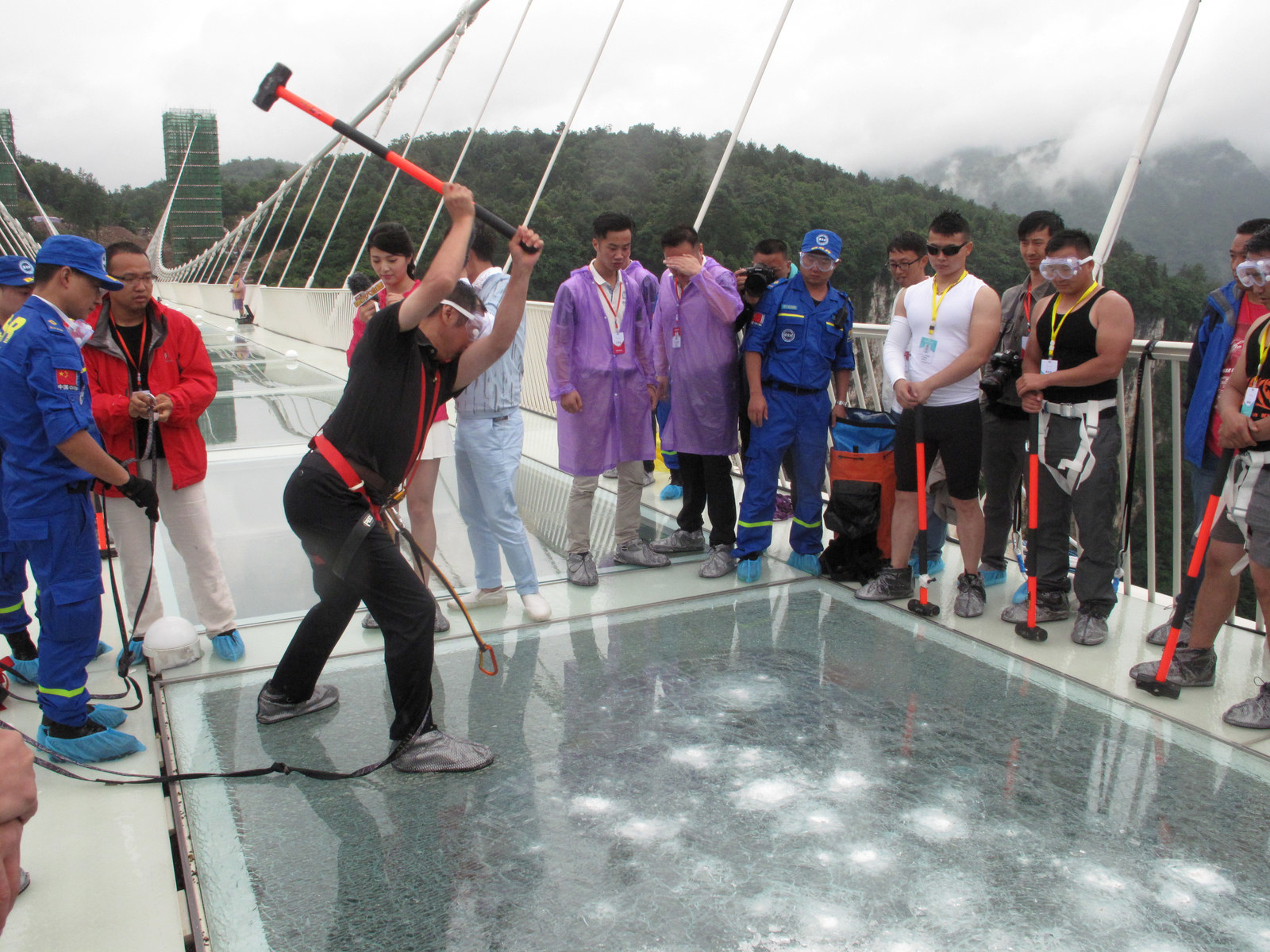 OK. I feel sick now. Bye.