If you're a big fan of the 2001 CLASSIC Legally Blonde, then you know the real star of the film was the little dog that played Bruiser Woods.
The Chihuahua, whose real name was Moonie, proved a loyal friend to Elle Woods (Reese Witherspoon) as she slayed her way through Harvard Law School.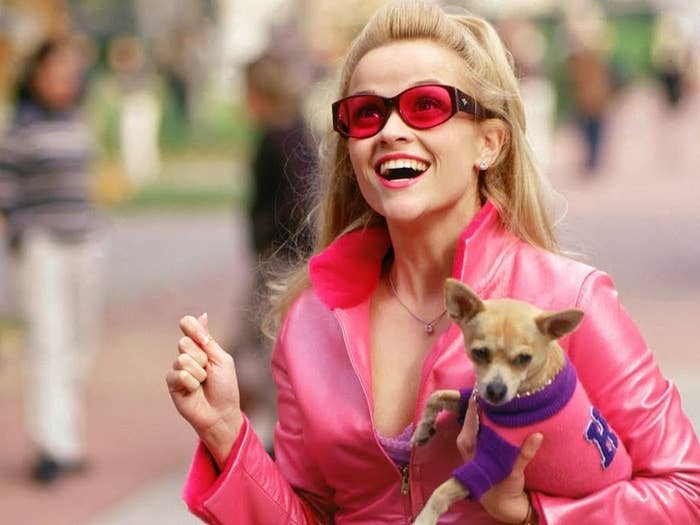 His trainer, Sue Chip, has sadly revealed Moonie passed away in L.A. on Thursday morning at the ripe age of 18. "I remember the day I brought him home as a puppy," Chips wrote.
"With a sad heart" Witherspoon also paid tribute to her former co-star on social media. "He was a sweet little Chihuahua who was very loved. I will never forget all the days we spent together," she wrote. "I'm sure his tail is wagging in the sky."
RIP BRUISER!