Saturday night's performance of Hamilton in New York City was the final time the show's creator and star Lin-Manuel Miranda would take the stage in the title role.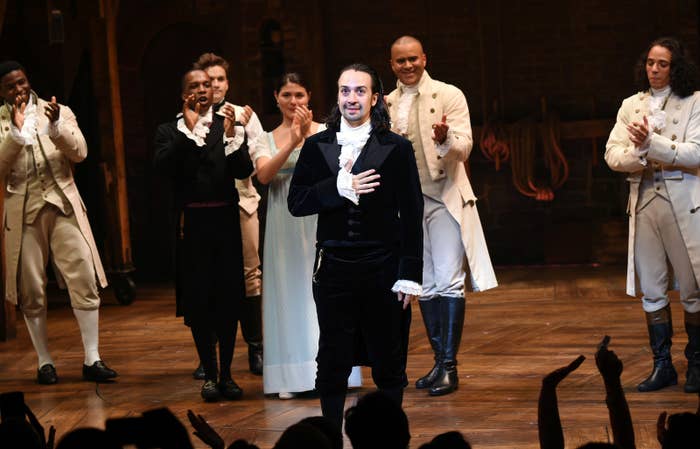 Also ending their run with the show was Leslie Odom Jr. (who won a Tony for his performance as Aaron Burr) and Phillipa Soo (who received a Tony nomination for playing Hamilton's wife, Eliza).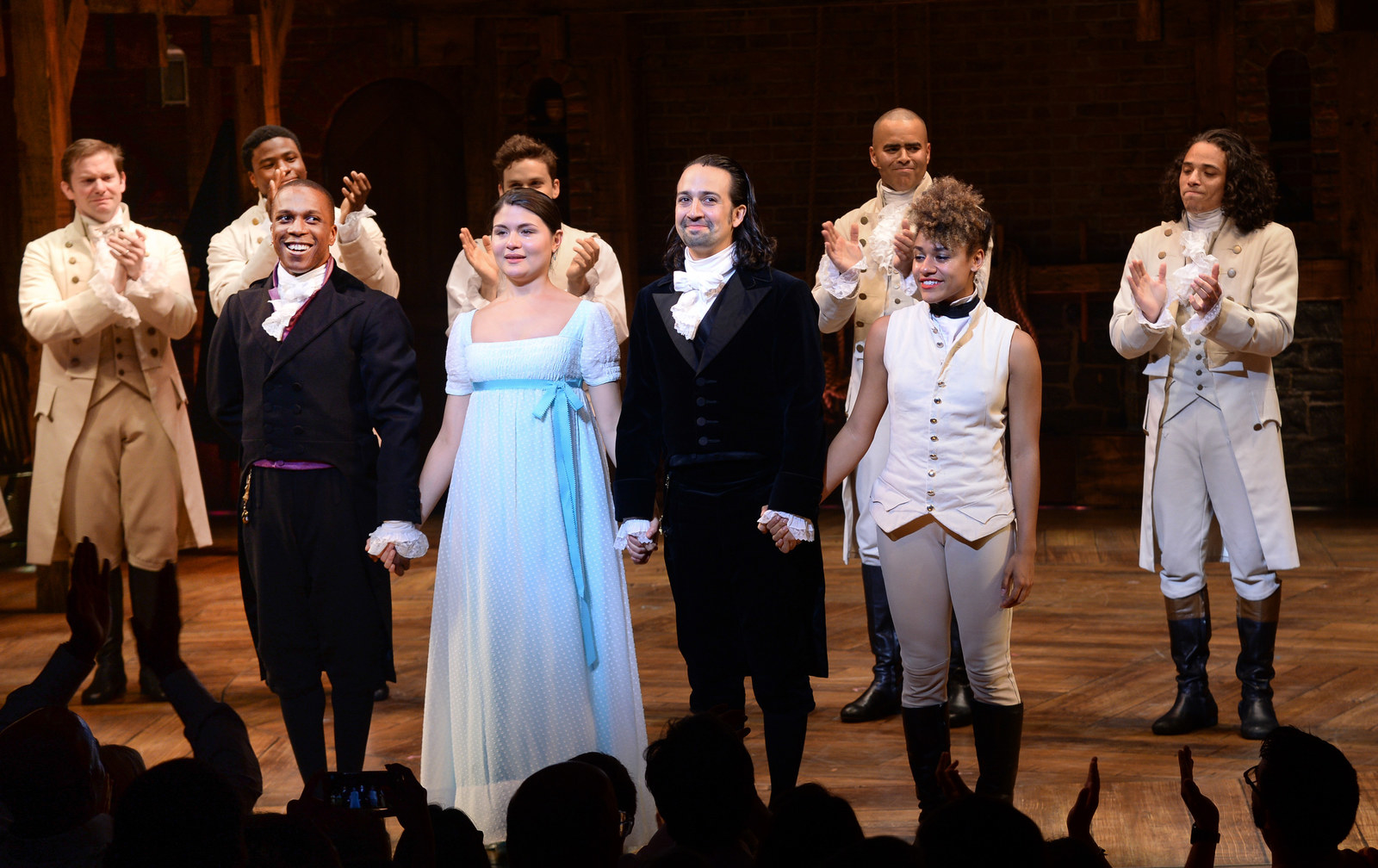 Longtime chorus member Ariana DeBose also took her final bow.

The curtain call was broadcast live on Facebook.
The show's orchestra played a surprise rendition of The West Wing theme as Miranda, who won a Pulitzer for his musical, took his final bow.
Miranda once said Aaron Sorkin's show was one of his inspirations for writing the musical. "West Wing was huge. Like Hamilton, it pulls back the curtain on how decision-making happens at the highest level, or at least how you hope it would be," he told Vulture. "The amount of information Aaron Sorkin packs into a scene gave me this courage to trust the audience to keep up."
The political theme was particularly fitting given Secretary of State John Kerry was among those in the audience for the historic show. Jennifer Lopez, Jane Fonda, and Rosie O'Donnell were also in the crowd.
As USA Today reported, when Miranda first stepped on stage for the show's opening number and sang the line "My name is Alexander Hamilton," the crowd rose to their feet and applauded for a full minute.
After the show, Miranda stood on a balcony atop the theater to wave to fans gathered outside.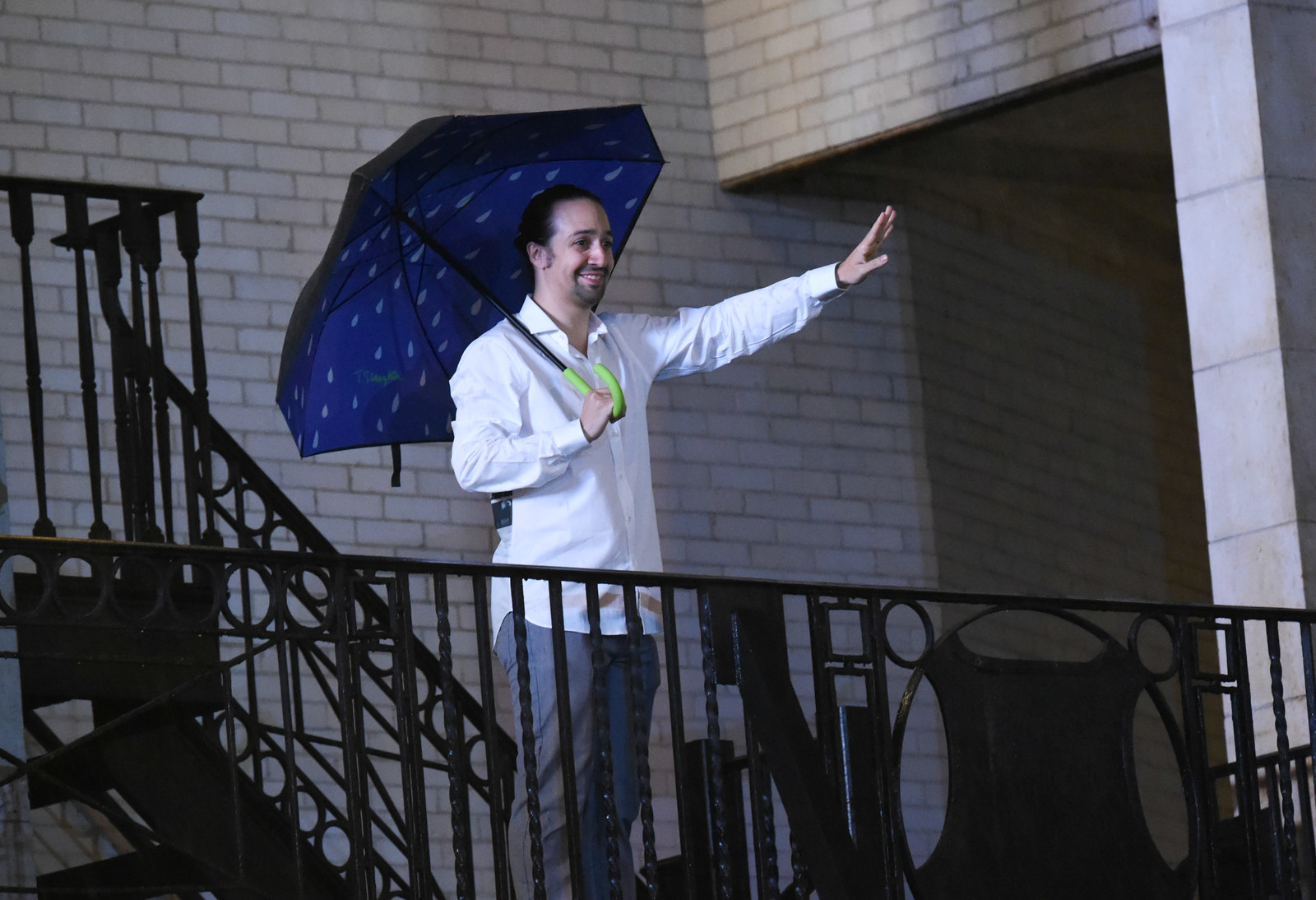 The cast also farewelled fans on social media.
Oh, and Miranda wasted no time in cutting the long hair he grew for the role.
And if you're a Hamilton fan struggling to deal with the fact that three of your favorites have just left, let George Washington himself explain it to you...one last time.