Florida Police Officer Fatally Shot, Suspect Arrested
The suspect told authorities he felt like a "caged rat."
UPDATED — Sun. Dec. 21, 7:25 p.m. ET:
A police officer was shot and killed in Tarpon Springs, Florida, early Sunday, local police have confirmed to BuzzFeed News.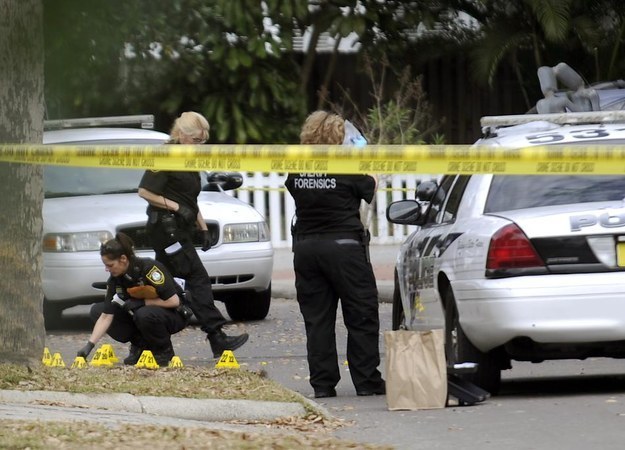 The suspect, who has been named as Marco Antonio Parilla Jr., 23, is in custody over the shooting.
The suspect said he felt like a "caged rat" and didn't want to return to prison, as he was wanted by his probation officer, Sheriff Bob Gualtieri said during a news conference Sunday.
Tarpon Springs Officer Charles "Charlie K" Kondek, a father of five children and a former NYPD officer, was killed after responding to a noise complaint around 2 a.m.
The loud noise was reportedly coming from Parilla's car.
Officials said Parilla was pounding on doors at an apartment complex when he saw the officer approaching him and shot seven rounds from a .40-caliber gun.
The officer was hit in the neck just above his bullet-resistant vest and was run over by a vehicle Parilla got into before fleeing the scene. The suspect was arrested after a brief chase by cops, which ended when Parilla crashed his car.
Medical personnel tried to perform CPR on Kondek at the scene of the crime, but he was later pronounced dead at the hospital. An autopsy revealed he died from the gunshot wound.
"His reason for shooting the officer was he 'felt like a caged rat.' Well, he's going back to prison and he can be a caged rat in prison because that's where he belongs," Gualtieri said.
Parilla was wanted by his probation officer for two counts of possession of amphetamines. He told police officers he had gone to the address where Kondek found him to confront someone he believed had turned him in.
Kondek had been a police officer for 17 years in Florida, and before that had worked with the New York City police for more than five years.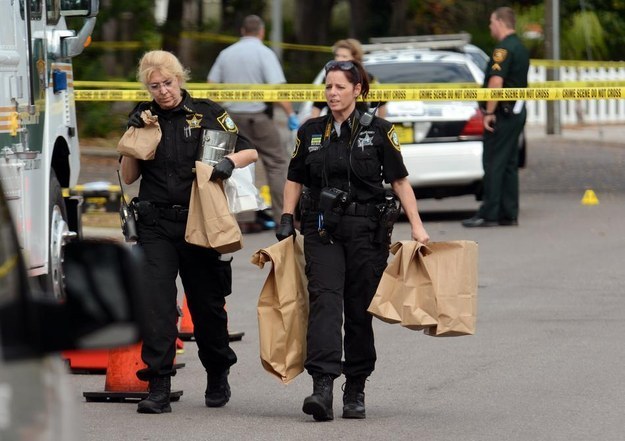 On a post on Facebook, Tarpon Springs Police Department named the officer killed as Charles "Charlie K" Kondek.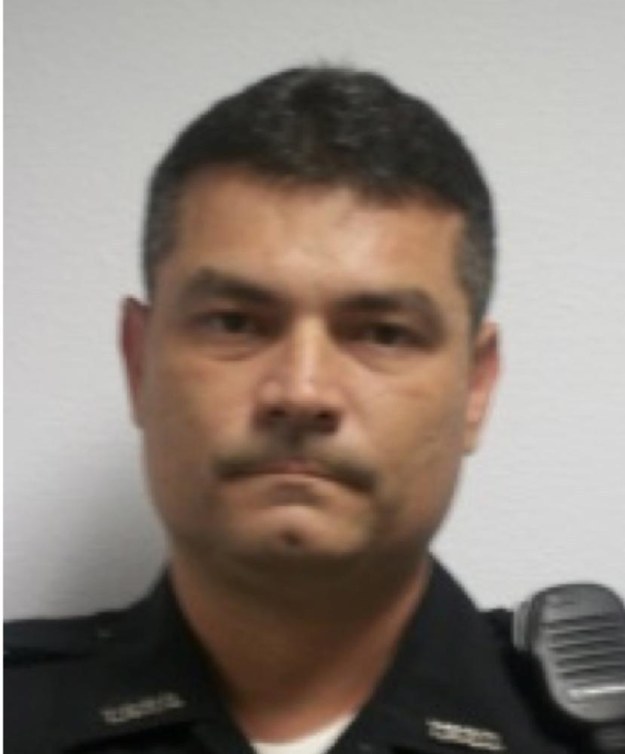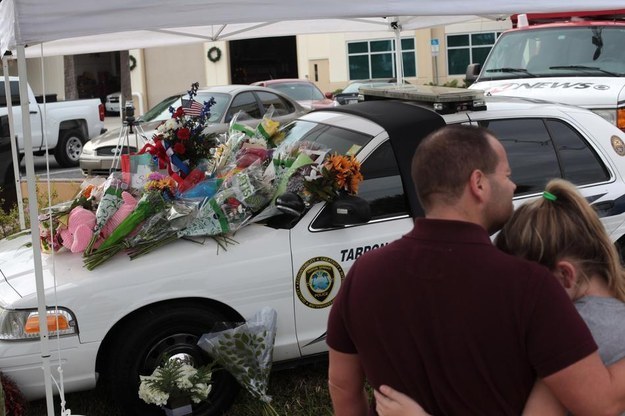 Tarpon Springs is a coastal town about 30 miles northwest of Tampa Bay.
The shooting comes after two NYPD officers were shot dead in their squad car in Brooklyn on Saturday afternoon.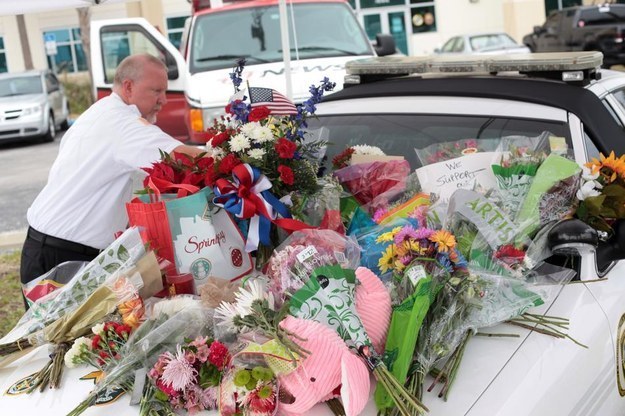 This is a developing story. Check back for updates.