Sydney's New Year Fireworks Honored Prince With Some Epic Purple Rain
Only want to see you in the purple rain.
Among the long list of big names we lost in 2016 was the legendary singer Prince, who died in April.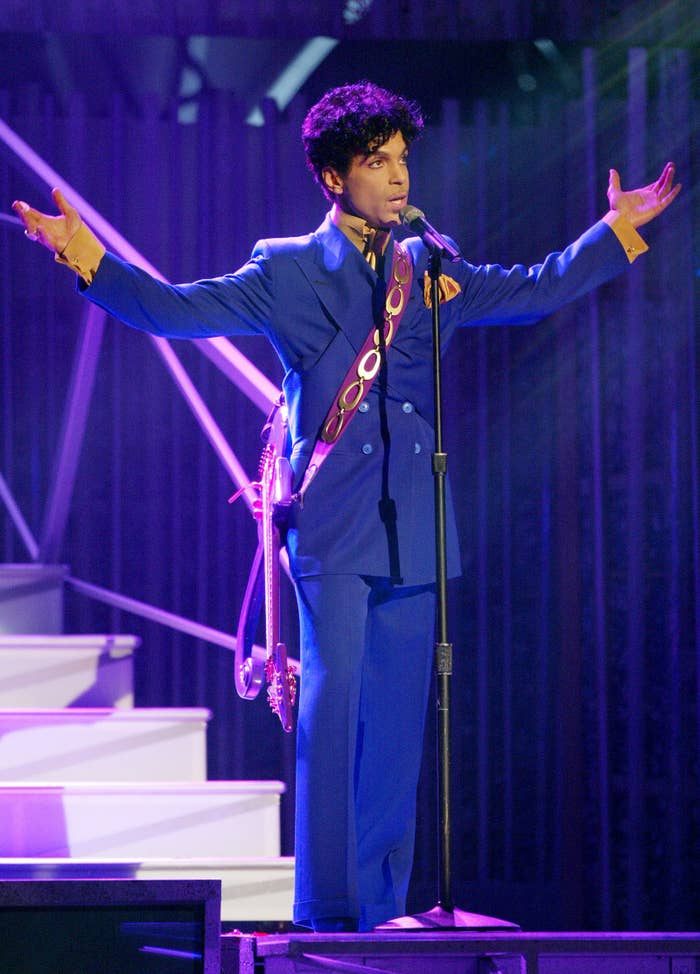 During 2016's New Year's Eve fireworks display in Sydney, organizers decided to honor the late rock star with a fitting tribute.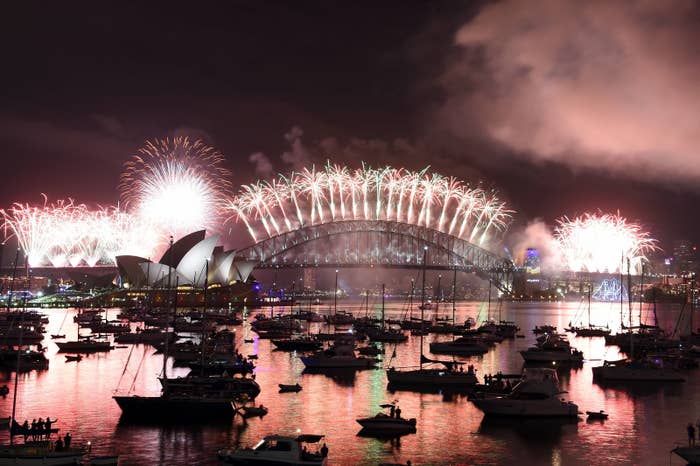 At one point during a Saturday evening display, the lights on the iconic Harbour Bridge turned purple...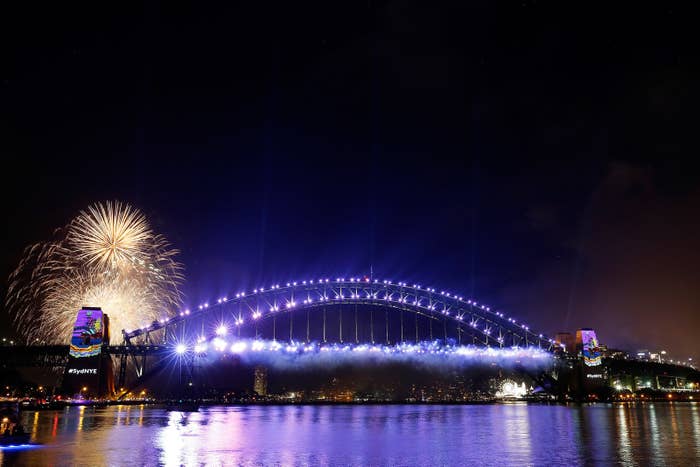 Then jets of fire — or purple rain — began streaming onto the bay below.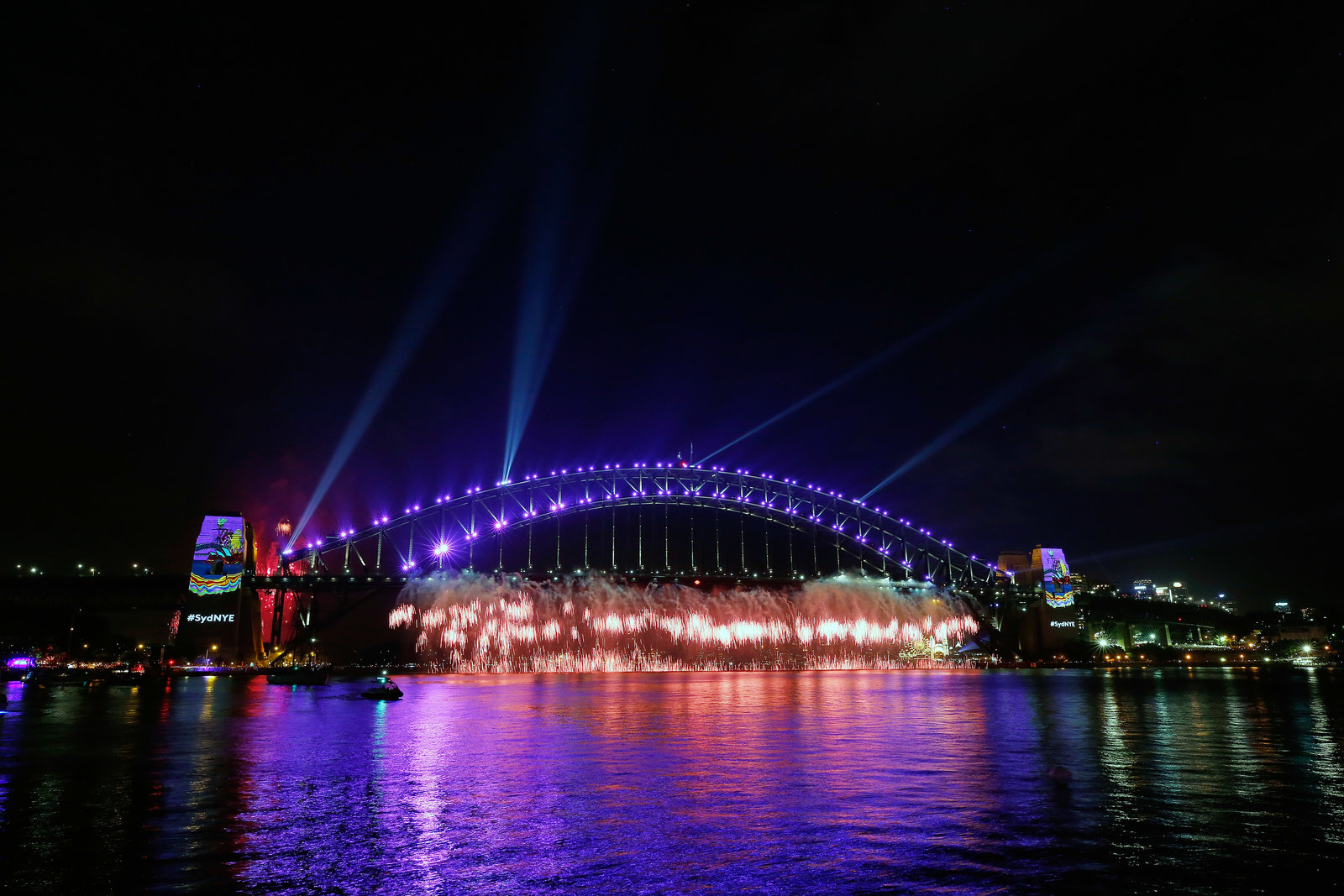 The water of Sydney's beautiful harbor began glimmering purple as the musician's song "Purple Rain" beamed out across the city.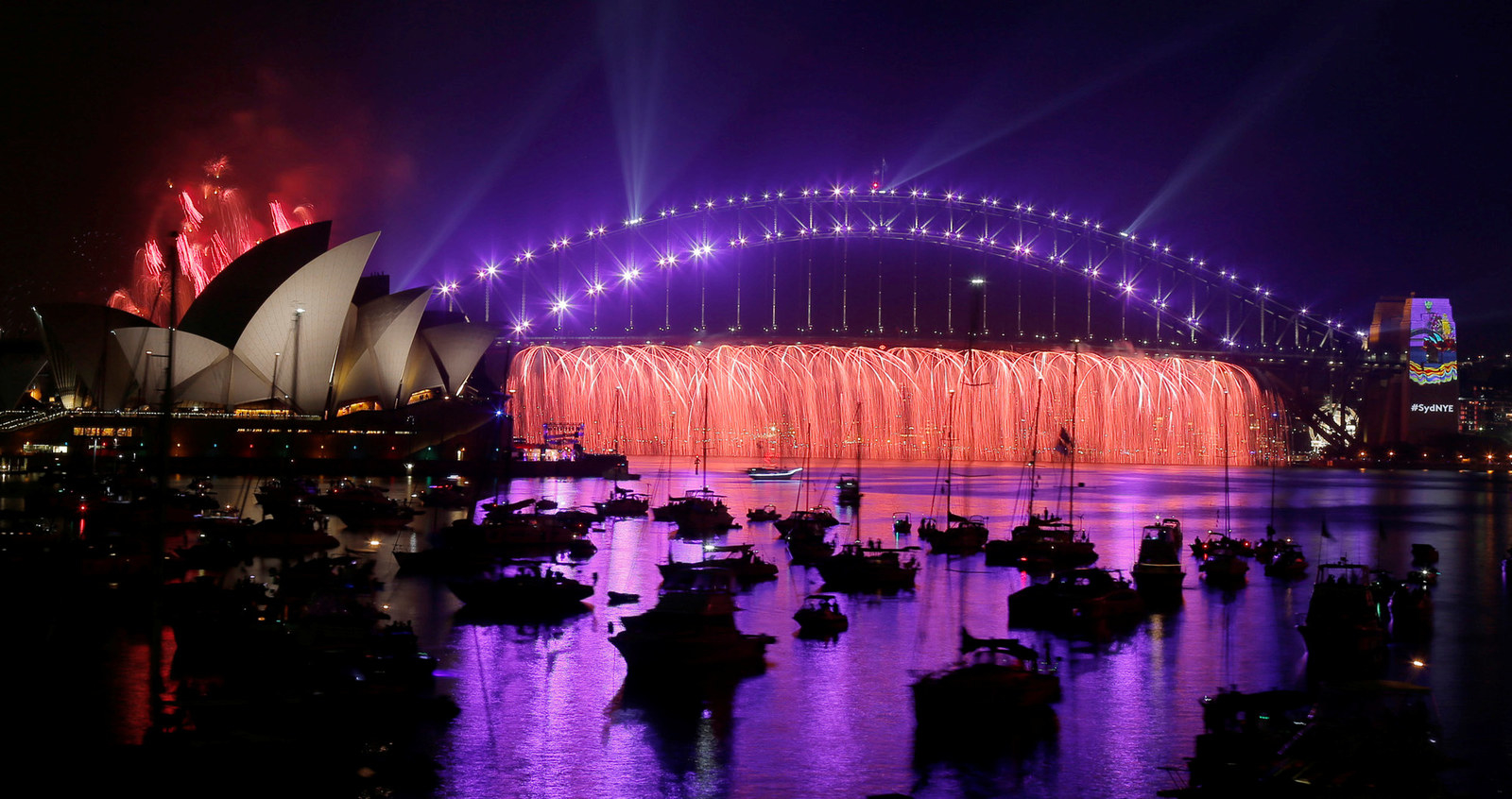 Prince wasn't the only late icon to be honored, though; there was a nod to David Bowie and his song "Space Oddity" through Saturn-, moon-, and star-shaped fireworks, while a tune from Willy Wonka and the Chocolate Factory also played to remember star Gene Wilder.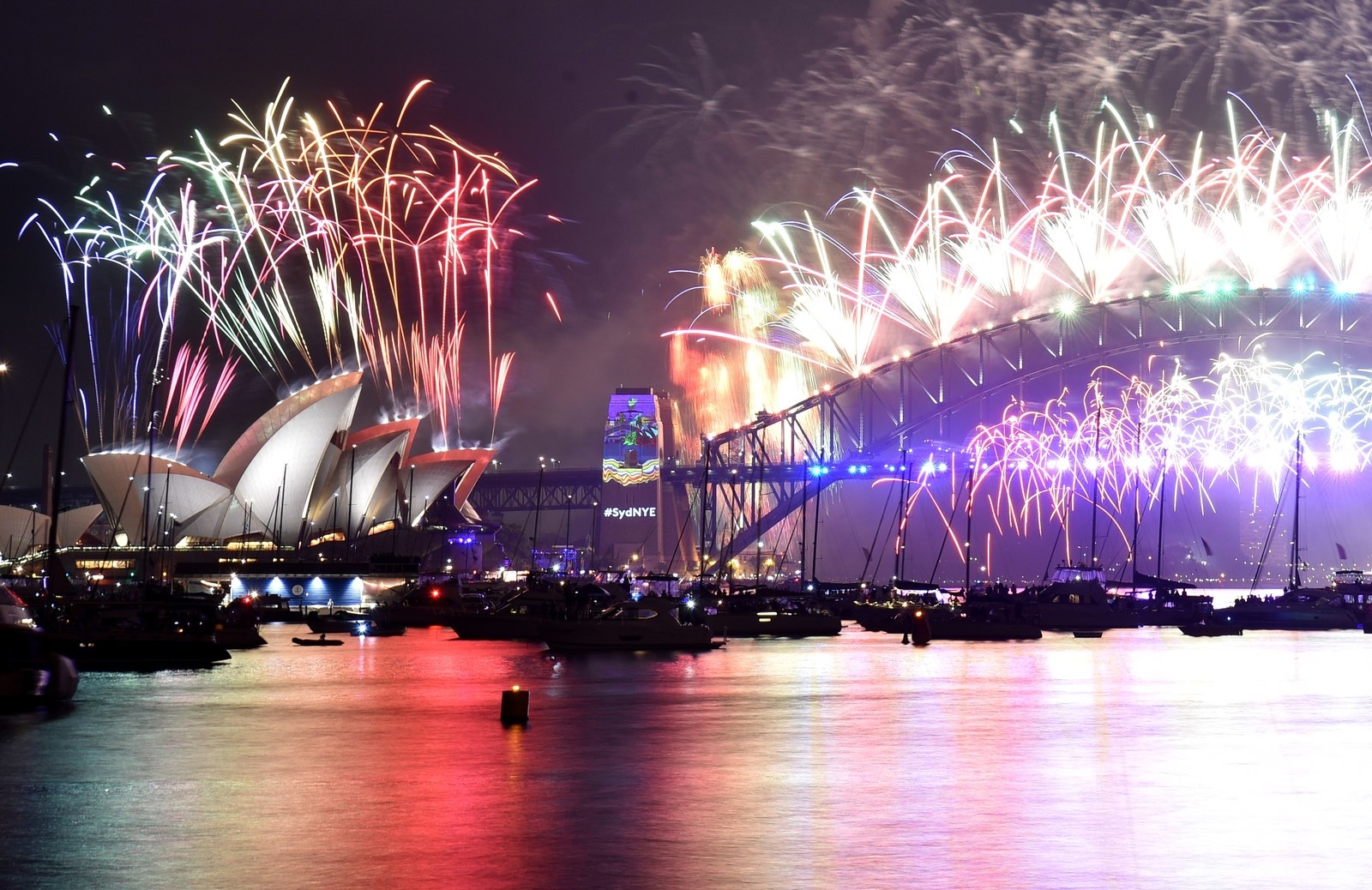 "This year, sadly, we saw the loss of many music and entertainment legends around the world," fireworks show co-producer Catherine Flanagan said. "So celebrating their music as part of Sydney New Year's Eve fireworks displays is an opportunity to reflect on the year that has been and what the future may hold."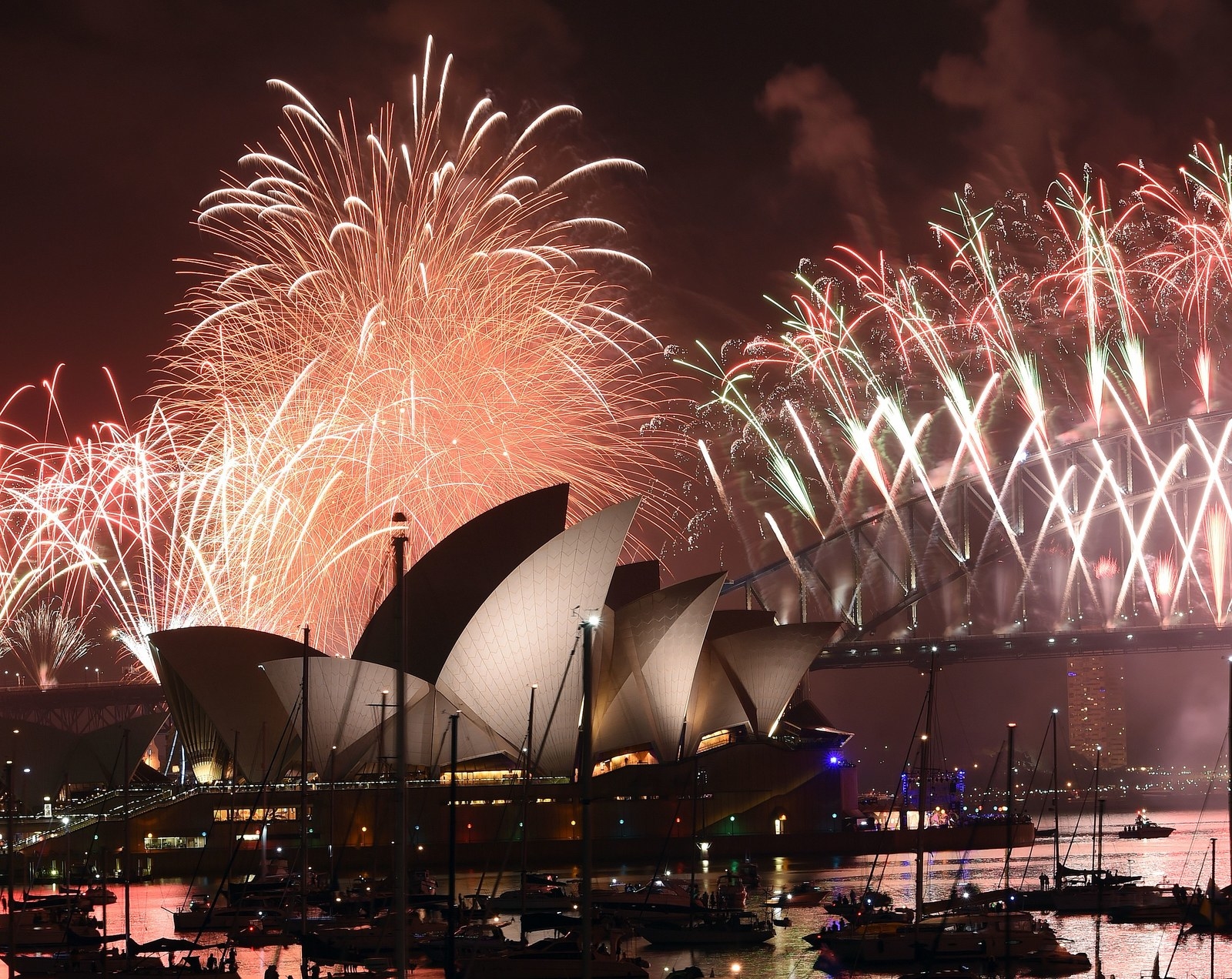 You can watch the 9 p.m. fireworks here, but to hear the show with the original music, including "Purple Rain," click here.