If you've opened Twitter in the last few days, you've probably seen people use this meme video of a mom and her two sons busting some epic moves.
The short clip has been used to make WW2 jokes...
Science jokes...
Dinosaur jokes...
Retail jokes...
And even astrology jokes.
Some people who aren't One Direction fans might be stunned to learn the song isn't "pirate music," but actually the opening to 1D's 2014 song "Act My Age."
The video everyone is sharing now was actually uploaded to Twitter in November 2017 by a 1D fan as part of a long thread about paying tribute to the band through Vines.
The Vine was originally filmed in 2014 and features Aspect Za'Vier, his mother Willona, and brother Dexter.
Aspect Za'Vier told BuzzFeed News his mom is a choreographer and the trio rehearsed the short dance three times before he recorded it and uploaded it as his first-ever Vine.
"Ever since it's been viral," he said.
In the video, Za'Vier and his family are dancing to a 2014 song called "Drop" by the Atlanta performers Freco and Merlo.
The original video of Freco and Merlo creating the Drop dance has more than 7 million views.
Merlo told BuzzFeed News the dance went viral back in 2014 and he's seen many videos of people performing it since.
He said he was glad people were learning about the Drop dance again and he hoped it would mean people would be paying renewed attention to his music.
"I actually don't know [why it went viral again now], but it's helping so that's all that matters," he said.
Willona Za'Vier told BuzzFeed News she fondly remembers filming the video with her sons in their Dallas home.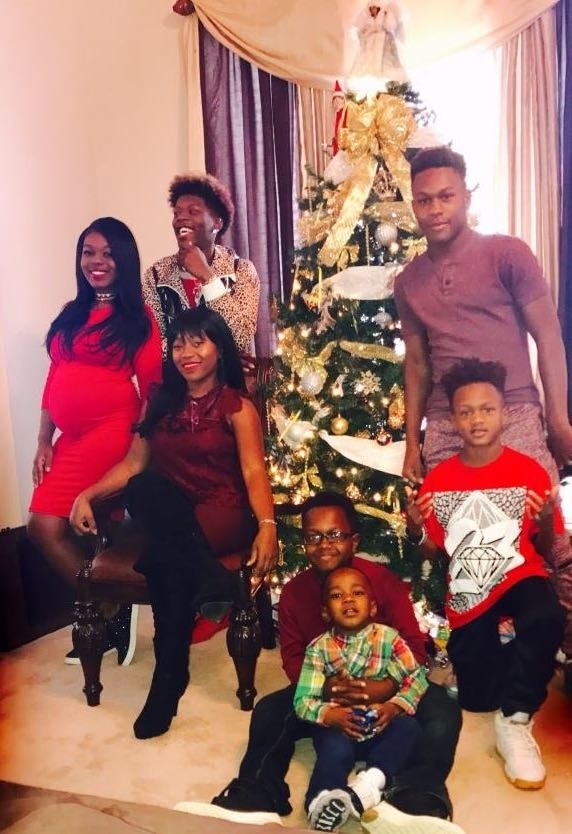 "I had just moved and gotten a divorce and moved into my new home, and I was dancing around with my sons," she said. "I've danced all my life, but they help me with the new dances."
Aspect Za'Vier is also now a performer and boasts a half million followers on Instagram, where he goes by his stage name, Aspect Zavi. He says he credits his entire career to that original viral video.
In December, Zavi and his girlfriend went viral when a video of her pranking him by lying about having a miscarriage was criticized by many online as insensitive.
Unlike that video, Zavi said he's glad the clip of his family dancing is still bringing people joy after all these years.
"I think it's super cool because it's something I just did for fun and everyone's using it as a meme, and that's crazy to me because it was years ago," he said.