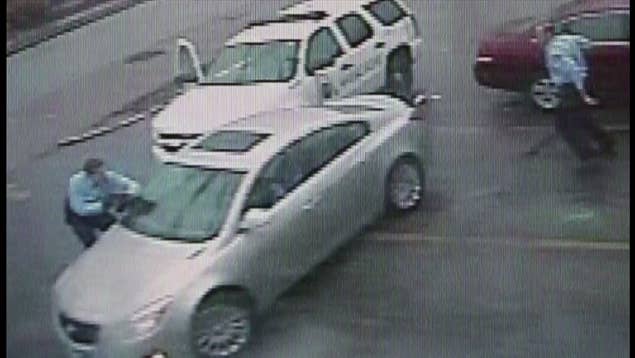 Videos published by the St. Louis Post-Dispatch on Wednesday shows the moment a police officer fatally shot a black man in 2011 — an incident that resulted in prosecutors charging the officer with first-degree murder in May.
In the footage, former St. Louis police officer Jason Stockley can be seen pursuing Anthony Lamar Smith, a drug suspect, in his squad car for several minutes on Dec. 20, 2011.
Prosecutors say that during the pursuit, Stockley was heard saying he was "going to kill this motherfucker, don't you know it."
After Stockley's partner rams Smith's vehicle, causing them to crash, Stockley is filmed approaching Smith's car and opening fire five times with his police-issued handgun, fatally striking Smith.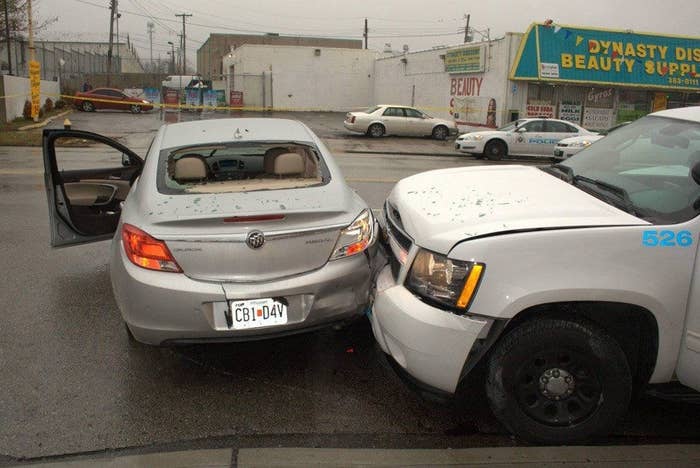 Stockley is then seen returning to his car two times: first, to return an AK-47 rifle he personally owned but was not authorized to carry, according to the Post-Dispatch; he can then be seen searching through a bag in the back seat of the car.
Stockley was subsequently filmed by a bystander climbing into the driver's seat of Smith's car after the man's body was pulled out.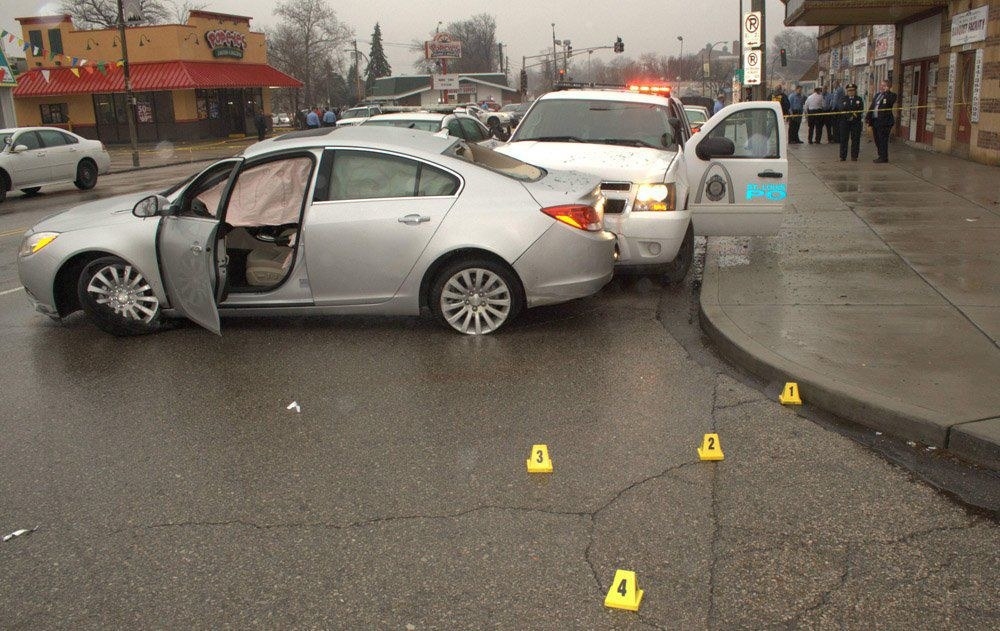 Stockley, who left the force in 2013, has said he only began shooting when he observed "a silver handgun...pointing up and towards" him.
However, lab analysis of a gun recovered from Smith's car only found the police officer's DNA on the weapon, according to a May probable cause statement against the officer by Jennifer M. Joyce, the St. Louis circuit attorney.
"We believe we have the evidence we need to prove Mr. Stockley's guilt beyond a reasonable doubt in a court of law," Joyce said at the time. "The actions of this former officer are very concerning in this case."
The dashcam video and surveillance footage published by the Post-Dispatch on Wednesday was placed under a protective order by a federal judge in 2013 as part of a police settlement with Smith's daughter, according to the newspaper.
The Post-Dispatch reported it obtained copies of the material "from someone not otherwise involved in the legal proceedings, who said he had received them anonymously."
Smith's death was investigated by the police department's internal affairs division in 2011-12, as well as the FBI and US Attorney's Office, which declined to file charges.
The internal affairs division then approached the circuit attorney's office in March of this year with "additional evidence" that Joyce's office said led her to believe "she now has the evidence she needs to pursue charges."
Federal official with the Justice Department are also reviewing the case, according to the circuit attorney's office, but have not yet announced their findings.