Spiked Baseball Bats Are Appearing All Over San Francisco And Police Have No Idea Why
Police are treating them as possible weapons.
Are they weapons? Acts of public mischief? Some form of mysterious street art?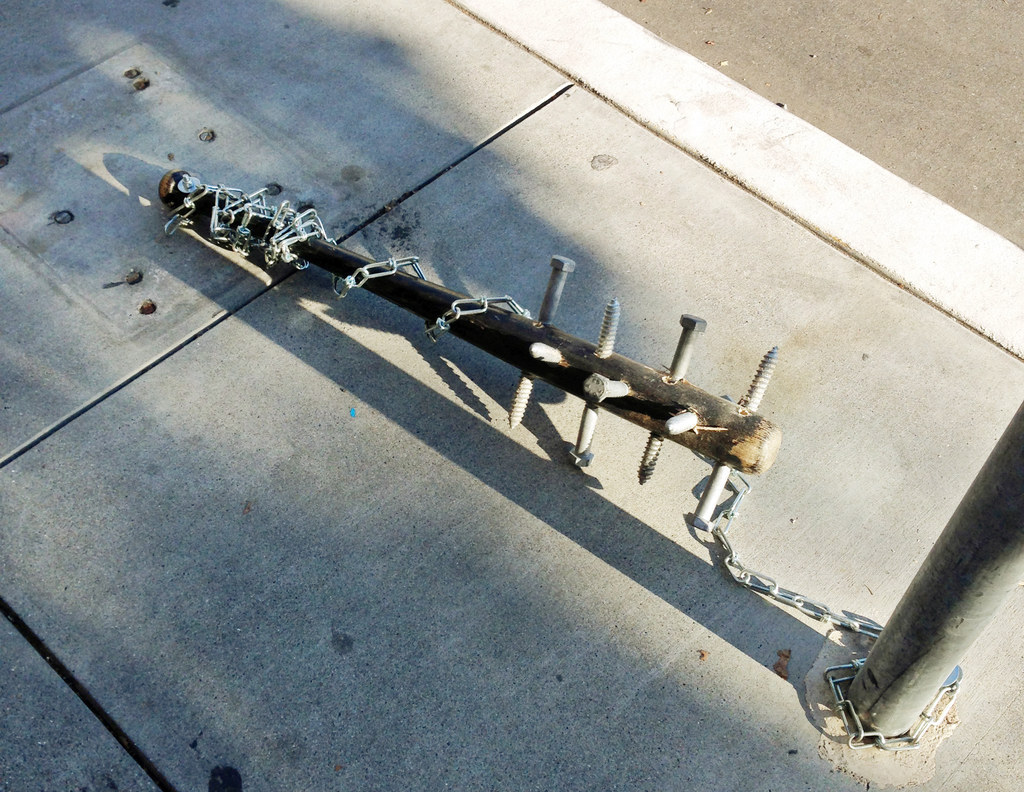 San Francisco police have been left stumped by almost 30 baseball bats fitted with large spike made out of screws that have been left chained to poles in recent days.
Police began discovering the bats on Thursday, Thanksgiving morning, with at least 27 discovered by late Friday, Sgt. Michael Andraychak told the San Francisco Chronicle newspaper.
The bats have been found chained to light poles and parking meters, Andraychak said.
Andraychak told the Associated Press the bats could be considered a prohibited or deadly weapon — a felony charge —due to their dangerous spikes.
At least one was discovered in the city's popular Fisherman's Wharf area on Friday.
Investigators want anyone with information to contact San Francisco police.