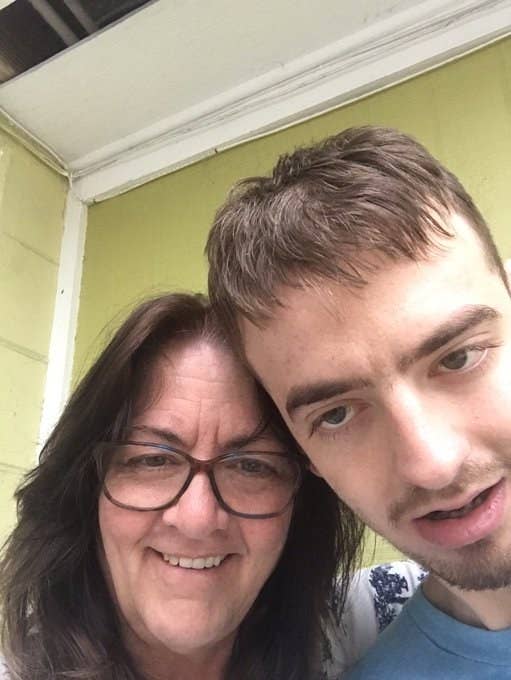 Up until last month, Kerry Bloch and her husband, Robert, had never really heard their son speak.
David arrived in their lives 21 years ago after doctors told Kerry she'd never be able to have a child. When she gave birth to him at age 40, she proved them wrong.
But at around 4, David began showing signs of severe autism.
"He was fine and then he just kind of lost it all," she told BuzzFeed News.
David stopped speaking, and to this day only talks in single words when prompted. He can go days without saying a word, Kerry said.
"My husband and I, we don't really know what happened," she said of his autism, "and honestly we don't care what happened. It's water under the bridge and we're just moving forward and trying to give him the best life possible. That's all that matters."
David also developed a severe immunodeficiency disorder that meant he needed to be isolated from other kids in their Neptune Beach, Florida, home in order to prevent him from getting infected. Kerry takes care of him full-time, calling David her best friend.
Still, she knows her son is lonely — and it breaks her heart. David sees people on TV laughing and hanging out together and wonders why that can't be him.
"He wants friends badly. He's home-schooled, and it's just the three of us," she said. "I know he's lonely and he wants friends."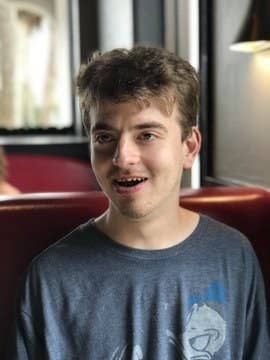 David is an obsessive fan of the Jacksonville Jaguars, watching their games over and over. A few weeks ago, David suddenly turned to his mother and said, "I love Jaguars."
"It was David's first spontaneous sentence," she recalled. "We've never had a conversation. I mean, no spontaneous speech at all until he said he liked the Jaguars."
But David wasn't done yet. On Wednesday this week, David asked his mother his first-ever question: "Would someone like me?"
Kerry wanted to marvel at hearing her son express a question for the first time in his life, but the thought of David wondering if anyone would ever like him was shattering.
"I had to go off and cry when he didn't see me because it's just kind of bittersweet that he's trapped in there," she said. "He does want to be liked, and he does want friends, and he doesn't know how to make them."
Kerry tried to explain to David that both she and his dad liked him — not just loved him. She told him God and Jesus liked him too, and that his late grandmother liked him even though she's not around anymore. "And I said, 'I'm sure anybody that met you would like you,'" she added.
On Wednesday afternoon, Kerry shared David's question on her Twitter account, where she writes under the handle @dsmom58 and shares updates on her son with other parents of autistic children.
Her tweet has since exploded, being retweeted and favorited thousands of times. Messages poured in from people around the world, who wanted to let David — and Kerry — feel a little less alone.

Some of the responses were from other parents of autistic children.
Kerry told BuzzFeed News the response to her tweet has been overwhelming.
"It's mind-boggling. I'm overwhelmed," she said. "David and I stayed up all night last night. All we did was stay on Twitter and I would read every tweet to him. I would show him the responses, the little GIFs, the pictures people were sending. He didn't answer much, but he would say 'pretty' and 'nice.' You could see him just smiling. I've never seen him smile so much in my life."
Kerry also shared a message David had written for all his new friends: "Thank you friends for liking me."

The incredible affection has made Kerry hope that maybe there is someone out there with a heart big enough, and deserving enough, to love her son as much as she and her husband do.
"I know we're not going to be around forever," she said. "I would love for David to find somebody special to take care of him when we're gone. I just want him to be loved and to be happy and to be safe."
But for now, she and David are busy meticulously responding to every single response they receive to her tweet.
"I know David. He doesn't like to hurt anybody's feelings. He doesn't want anybody to be left out. He wants to answer every single one of them," she said. "It may take months, but we're going to try to answer everybody."
Kerry also hopes that their story reminds people that the internet can sometimes be a place for good.
"People are always saying, 'Twitter's evil, Twitter's horrible,'" she said. "I say, 'No, it's what you make it.'"