But the part that has everyone — EVERYONE — talking is where Bey made allusions to Jay Z apparently cheating on her.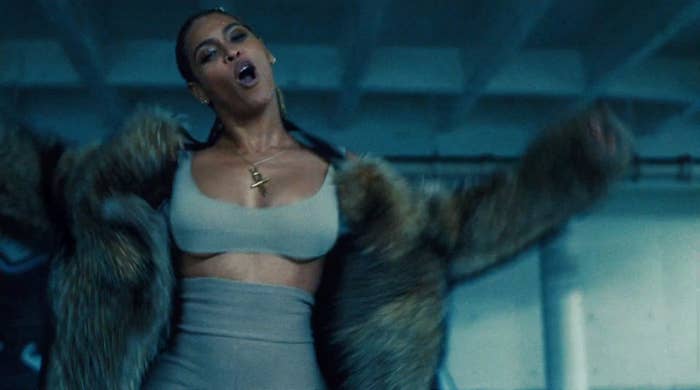 One section includes a reference to "side chicks," while another song, "Sorry," features the lyrics "He only want me when I'm not there / He better call Becky with the good hair."
These theories are based on long-reported tabloid rumors, but Roy only added fuel to the fire when she put a photo on Instagram AFTER Lemonade dropped that was captioned "Good hair don't care."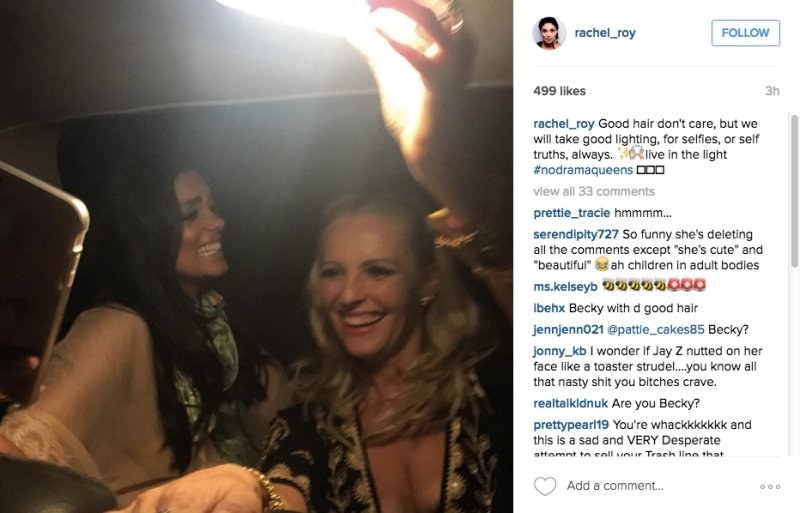 There was just one problem: Rachael Ray is also a famous person who exists.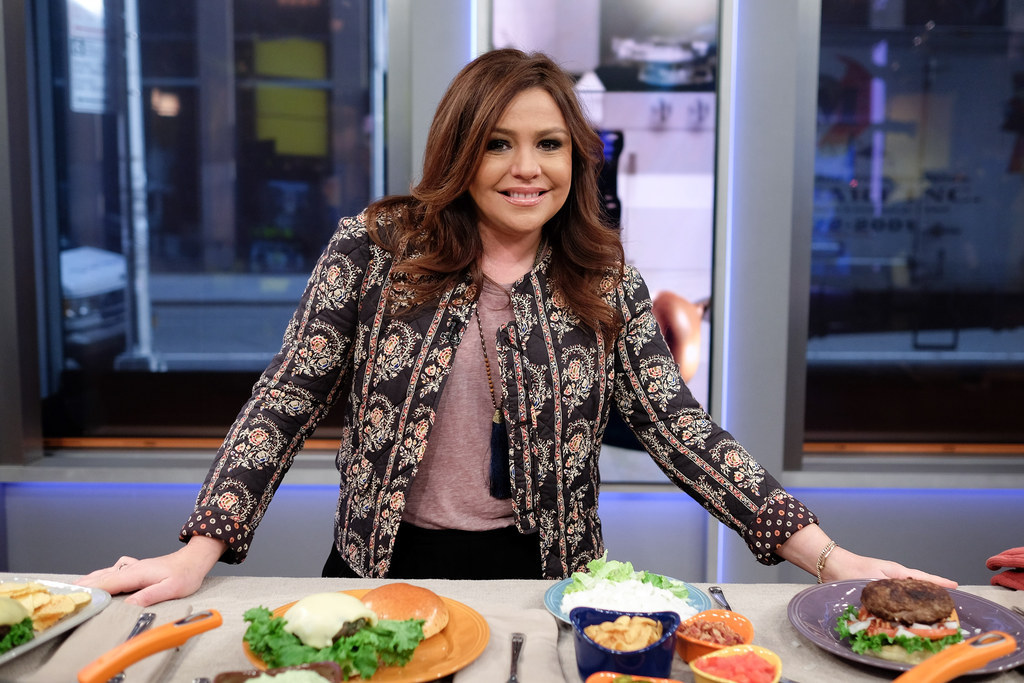 Yes, a lot of people were confused by the whole Rachel/Rachael Roy/Ray thing.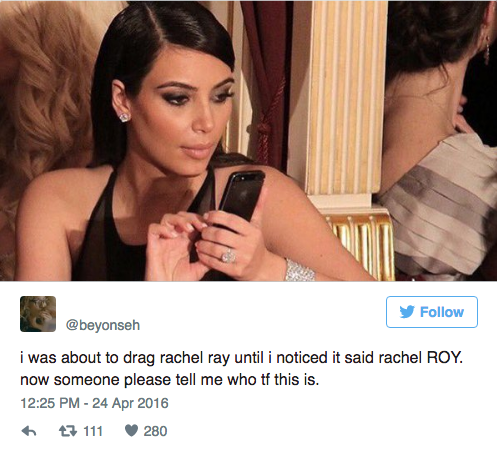 Even DeRay Mckesson, the Black Lives Matter activist who is one of just 10 people Beyoncé follows on Twitter, was confused about whether Bey was referring to the celebrity chef.

So, you can guess what's coming...
Beyoncé fans started commenting on Ray's Instagram. They left bee and lemon emojis scattered on an innocent picture of a pulled-beef slider. 🍋🐝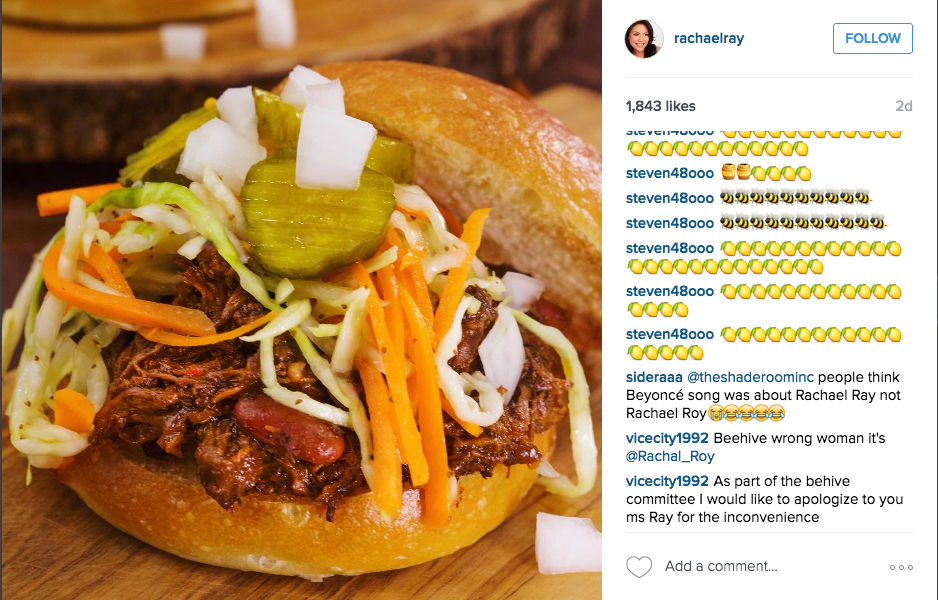 Others were quick to spring to the celebrity chef's defense.

Some even apologized for their follow Beyhive members' confusion.

Poor Rachael Ray. She's just trying to make burgers.

Or cook brunch...

...or use a microwave.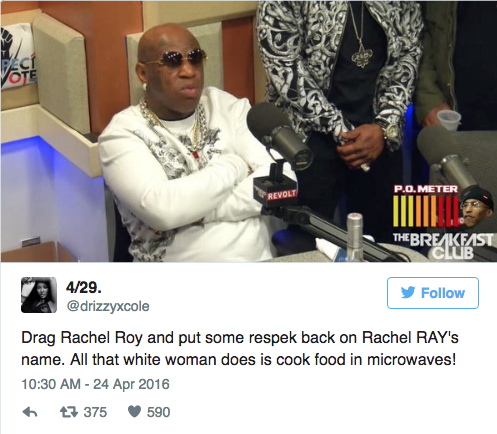 So, in summary:
And remember: This is Rachel Roy... She has some very good hair.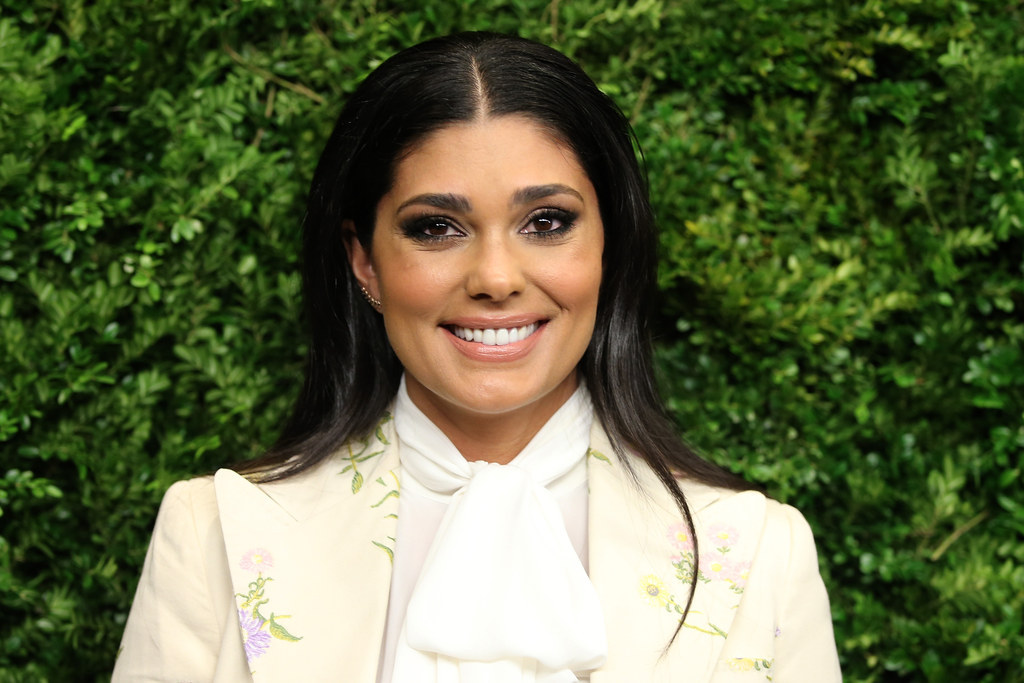 And this is Rachael Ray. SHE JUST WANTS TO MAKE BRUNCH.