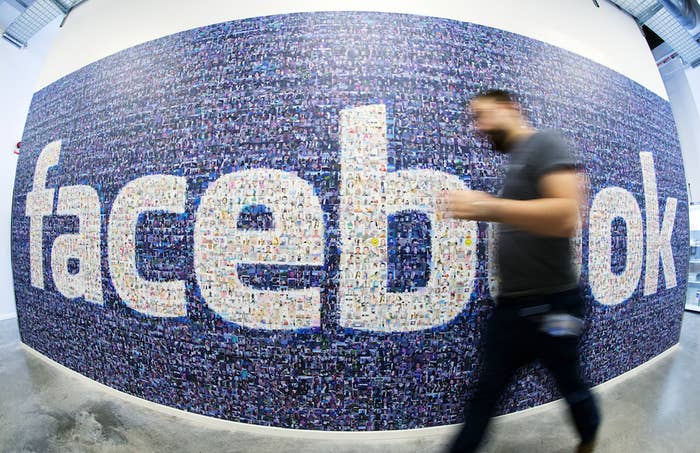 A U.S. Senate committee on Tuesday demanded answers from Facebook about the social networking site's alleged anti-conservative bias in selecting stories to appear in its "Trending Topics" column.
It comes after Gizmodo published a report citing several former Facebook "news curators" who said they were instructed to "inject" certain stories into the influential "trending" section — even if they weren't actually trending — and to suppress others, usually catering to a liberal bias.
The Senate Committee on Commerce, Science, and Transportation on Tuesday sent a letter to Facebook CEO Mark Zuckerberg, asking if his news curators engaged in "politically motivated manipulation."
"Facebook must answer these serious allegations and hold those responsible to account if there has been political bias in the dissemination of trending news," said Sen. John Thune, the committee's Republican chairman, in a statement. "Any attempt by a neutral and inclusive social media platform to censor or manipulate political discussion is an abuse of trust and inconsistent with the values of an open Internet."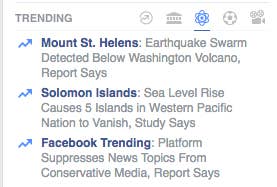 The Senate letter seeks answers from Facebook on multiple questions, including requests for details on the procedures by which news curators include stories in the Trending Topics column, which is influential because of its prominent placement on the popular website's home page.
Thune is demanding answers from the company by May 24 at the latest.
The South Dakota senator told reporters on Tuesday afternoon his committee was seeking to "get some answers about how [Facebook's] aggregating process works and whether or not there is actually an objective algorithm or whether there's been some manipulation."
"Part of our jurisdiction of the committee is consumer protection, so we think this is a perfectly legitimate line of inquiry," Thune said. "We're not suggesting anything untoward on their part. We're simply responding to some media reports and asking them to clarify their policy."
Democrats mocked the committee for its actions against Facebook. "The Republican Senate refuses to hold hearings on Judge Garland, refuses to fund the President's request for Zika aid, and takes the most days off of any Senate since 1956, but thinks Facebook hearings are a matter of urgent national interest," Adam Jentleson, deputy chief of staff for Senator Harry Reid, told BuzzFeed News. "The taxpayers who pay Republican senators' salaries probably want their money back."
Facebook did not immediately respond to a request for comment from BuzzFeed News on Tuesday, but the company's vice president who oversees the Trending Topics column, Tom Stocky, said Monday they had "found no evidence that the anonymous allegations are true."
"There are rigorous guidelines in place for the review team to ensure consistency and neutrality," Stocky wrote in a Facebook post. "These guidelines do not permit the suppression of political perspective."
White House press secretary Josh Earnest told reporters Tuesday the Obama administration "was pleased to see the statement from Facebook making pretty clear this was not something they engaged in."
The Republican governor of Wisconsin, Scott Walker, is among the conservatives "ticked off" about the allegations of bias.
UPDATE
A Facebook spokesperson provided BuzzFeed News with the following statement:
Facebook is deeply committed to being a platform for people and perspectives of all viewpoints. Trending Topics is designed to surface popular conversations — no matter where they fall on the political spectrum — and our guidelines require the review team members to allow all points of view.

We have seen allegations that people did not honor the intent of those guidelines. Although the allegations are anonymous, we take them seriously. We are continuing to investigate whether any violations took place.

As we investigate, we will also keep reviewing our operational practices around Trending Topics — and if we find they are inadequate, we will take immediate steps to fix them.

We have received Sen. Thune's request for more information about how Trending Topics works, and look forward to addressing his questions.
Tarini Parti contributed to this report.