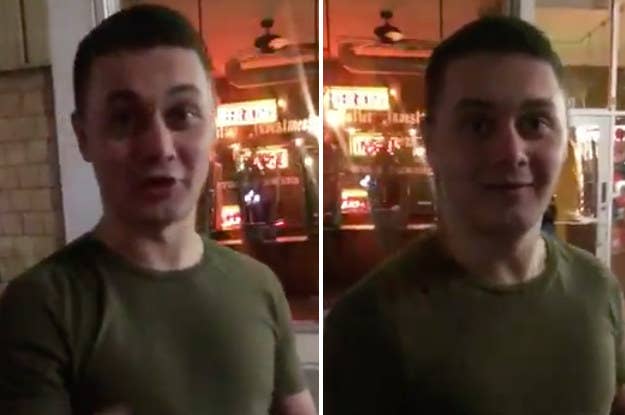 Police in Salt Lake City, Utah, are investigating after a man was filmed assaulting another man early Sunday after asking if he was gay.
"Are you gay, though?" the man asked Sal Trejo, 29, in an eight-second video of the incident Trejo posted to Twitter.

"Oh, I am," Trejo responded.
"Oh, then you're gay," the man said.
"Yeah, but you called me a [faggot]," Trejo began to say before he was struck.
After video of the incident went viral, Salt Lake City police tweeted on Monday afternoon that, "Detectives have made contact with the suspect who is cooperating fully with the #investigation."

The incident occurred outside a bar on Main Street in the city's downtown area, Trejo told BuzzFeed News in a phone interview on Monday afternoon.
Trejo, who works as a social media manager, said he and friends were waiting for an Uber when the man exited a nearby bar, passed Trejo's group, and told someone he was speaking to on the phone that he was "standing by the gay guy in the camel coat." This comment prompted objections from Trejo and his friends.
"It was weird for someone to say something like that and it very quickly escalated on his end to calling us faggots and calling the girls who were with us fat pigs," Trejo said.
That's when Trejo and his friends pulled out their phones and captured the assault. He said he believes the man was trying to hit his face, but ended up striking his upper arm.
As the man was then being pressured to leave, Trejo said the man briefly pulled out a small knife and threatened the group, before climbing into his BMW and driving into oncoming traffic. He said the man appeared intoxicated.
Trejo said a detective told him on Monday afternoon that a man had phoned police to identify himself as the man in the video.

He said he was thankful that his video of the incident went viral and may have prompted the man to turn himself in.
"I just want him to know that what he did isn't OK, and that it's not OK to be aggressive towards people in any way," he said.
"I feel bad that he has to go through all this because I know it's a lot, Trejo said, "but at the same time what he did isn't right and I hope he learns a lesson in kindness."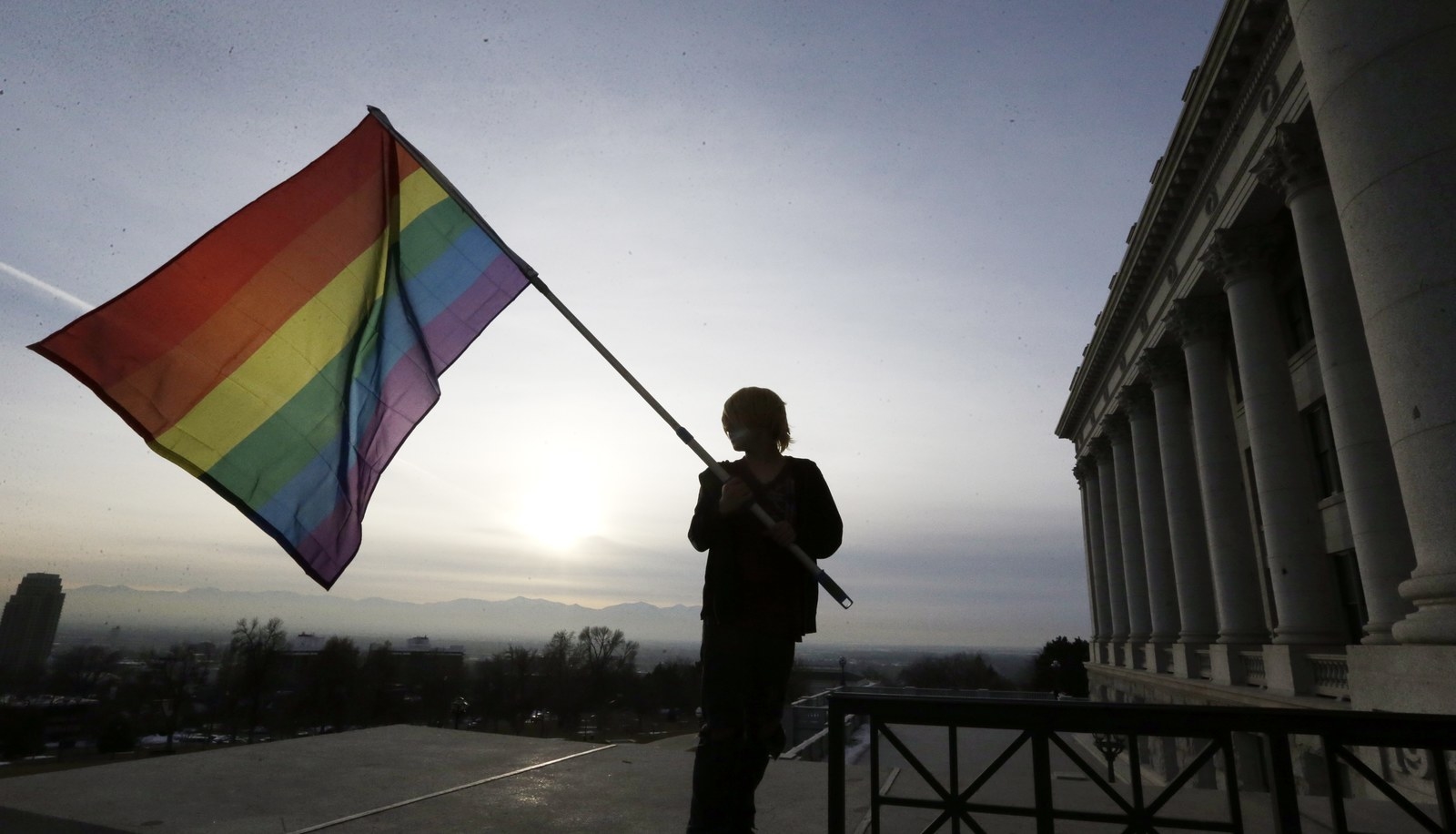 Trejo said Salt Lake City Mayor Jackie Biskupski, the city's first openly gay mayor, had reached out to offer her support in the wake of the attack.

The LGBT rights group Equality Utah also said they were "deeply alarmed" by the video.
"No one should be attacked simply because of who they are," the group said on Twitter. "We will work with Sal and law enforcement to ensure that justice prevails."
State Senator Derek Kitchen, who is himself gay, said the incident was proof that Utah needed hate crimes legislation that protected the LGBT community.
The Utah legislature is currently debating whether to strengthen the state's hate crimes law, but are divided on whether to protect LGBT individuals.
"Our community must be safe from targeted violence," Kitchen wrote on Facebook. "To be attacked simply for being gay violates our deepest shared values of decency and reiterates the urgency of including the LGBTQ+ community in our hate crimes law."
"We deserve the same protections as other minority groups that face violence based on identity. The time is now."
UPDATE
This story has been updated with an interview with Sal Trejo, as well as the news that a man has contacted authorities to say he is the man in the video.