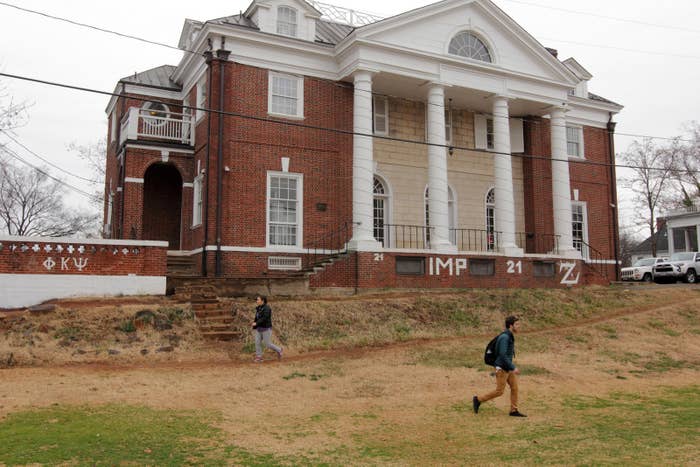 Rolling Stone will settle a case brought by a University of Virginia fraternity over a discredited story the magazine published alleging that a female student was raped by the fraternity's members.
"It has been nearly three years since we and the entire University of Virginia community were shocked by the now infamous article, and we are pleased to be able to close the book on that trying ordeal and its aftermath," said Brian Ellis, a spokesperson for the Virginia Alpha chapter of Phi Kappa Psi fraternity.
BuzzFeed News understands that Rolling Stone is set to pay out $1.65 million as part of the negotiated settlement, which is yet to be formally finalized in court. The magazine published the article "A Rape on Campus: A Brutal Assault and Struggle for Justice at UVA" in November 2014.
The fraternity had been seeking $25 million.
"The chapter looks forward to donating a significant portion of its settlement proceeds to organizations that provide sexual assault awareness education, prevention training and victim counseling services on college campuses," Ellis said in a statement.
The magazine's parent company Wenner Media declined to comment.

Soon after the piece was published, reporting by other media outlets raised doubts about the story of the alleged victim, "Jackie," which caused the article to unravel. The magazine's April 2015 retraction came following a report from the Columbia Journalism Review detailing Rolling Stone's reporting and editing failures.
In November 2016, a jury determined that Rolling Stone and reporter Sabrina Rubin Erdely had defamed Nicole Eramo, the dean responsible for handling sexual assault reports at the university. In April, Eramo dropped her lawsuit after reaching an "amicable" settlement on confidential terms.