Riot Police Break Up Chaotic Scenes In South African Parliament
Opposition figures say police violated the constitution by dragging one MP from the National Assembly chamber after she accused President Jacob Zuma of corruption.
A heated session of South Africa's parliament ended in chaos Thursday after riot police forcibly removed an opposition MP railing against President Jacob Zuma.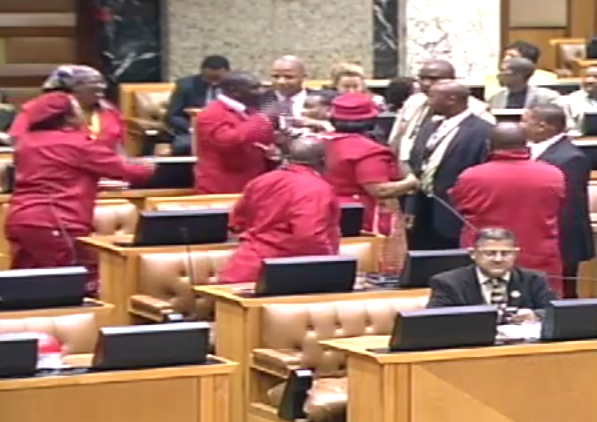 Ngwanamakwetle Mashabela, an MP with the opposition Economic Freedom Fighters (EFF) party, gave a passionate speech in which she accused Zuma of criminal behavior.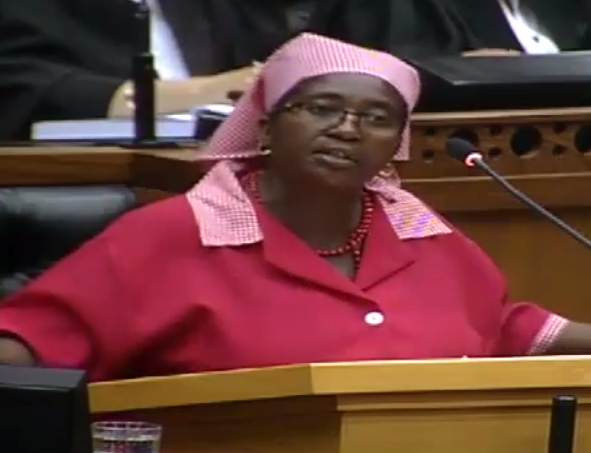 Public corruption officials in South Africa have been investigating the president for money he spent to make renovations to his private home in Nkandla, KwaZulu province, which the BBC reported included the addition of a swimming pool, cattle enclosure, and chicken run.
But a parliamentary committee report, passed Thursday by a majority of members of Zuma's African National Congress (ANC) MPs, cleared the president of any corruption.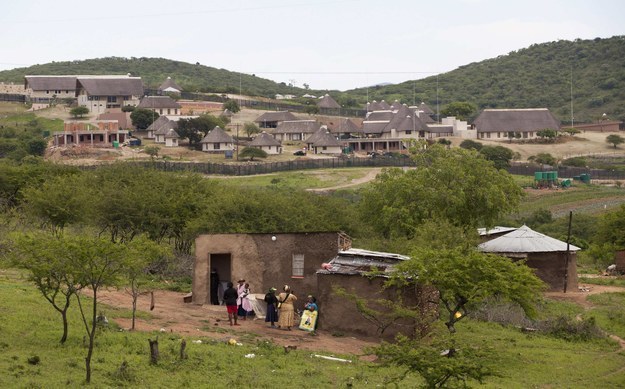 Rather than withdraw the comment, Mashabela dug in, repeatedly declaring to the chamber that "the president of the ANC is the greatest thief in the world."
She refused to leave the podium, defiantly declaring her intention to finish her speech. This prompted the Assembly chairman to order her to leave the chamber, calling in the Sergeant at Arms.
At one point in the video recording of the session, a member can be heard telling someone to call the police.
"I don't want to be touched," Mashabela could be heard telling the Sergeant at Arms, as the chairman suspended proceedings.
The chairman also instructed EFF members to delete pictures they took of the incident on their phones.
Shortly after that, the live parliamentary feed was cut. But shouts could still be heard.
Riot police soon entered to remove Mashabela, according to the BBC, with scuffles breaking out that injured four MPs.
"No police in the house! Take them out!" one MP could be heard shouting.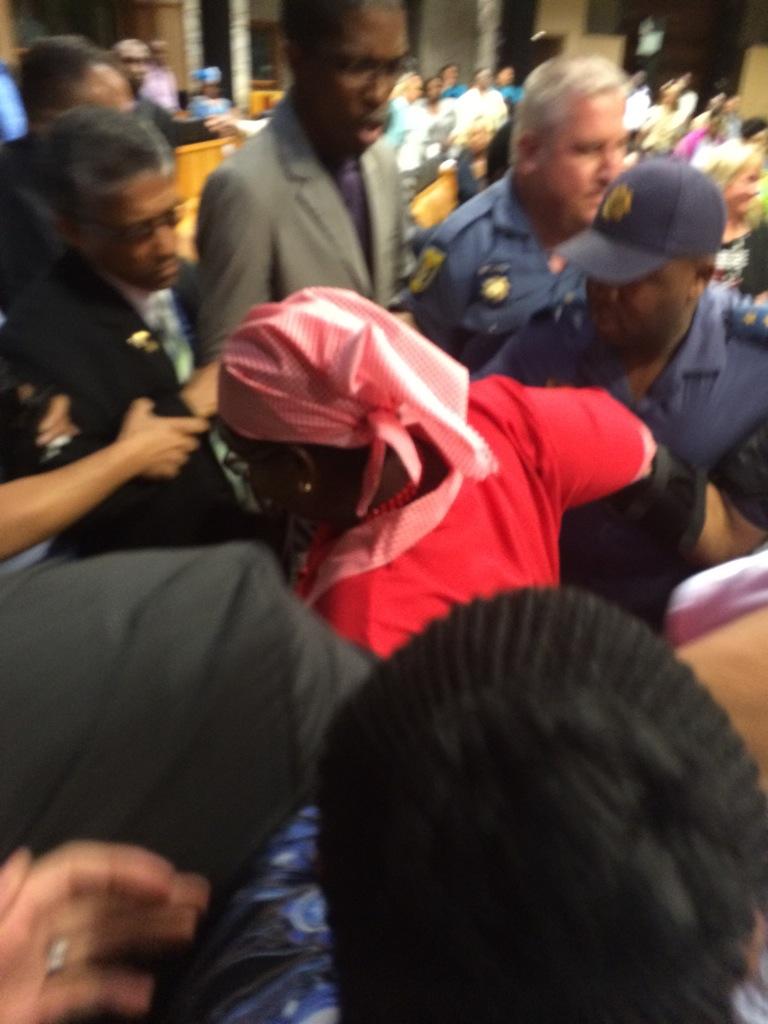 "What we saw after was the usage of the police by the ANC presiding officers to physically assault and remove a democratically elected female fighter who was unarmed and posed no threat to anyone's life," the EFF said in a statement on its website.
The EFF accused the police of violating the country's constitution by entering parliament and removing the MP.
But the ANC was critical of the "chaotic circus" and "unruly conduct" of the EFF MPs.
"The dangerous alliance of a racist DA and a fascist EFF driven by a common hatred and disdain for the ANC has once again displayed its contempt for our democratic institutions," ANC spokesman Zizi Kodwa said in a statement, the BBC reported.